---
---
---
Everyone loves a good sub. This one in particular I have never ever tried, since they're usually made with real meat, and this is the first time I have ever gotten one. And wow...! It was really good ! Omnivore husband loved it too!
I always loved the simple look of a meatball sub, its easy to assemble, you just need some good bread, these meatballs, and some tomato sauce of choice. I used the leftovers from the Vegan Spaghetti Meatless Meatballs, but really any sauce you like on your sub will do.
You can also pimp it by sprinkle Vegan Parmesan Sprinkle on top, stuff the sub with Caramelized Red Onions etc etc. Whatever you heart desires!
In the pictures I show two small subs, with 3 meatless meatballs in each, they're fairly small and was just a small lunch, but for a dinner sized portion I would opt for a longer sub, to hold 5 meatless meatballs.
The recipe calls for about 20 meatless meatballs, so that would make approximately 4 big subs. They also last a while in the fridge so this could be a great meatball sub week for you and it's easy to bring to lunch.
These meatballs are actually the same used in the Vegan Spaghetti Meatless Meatballs, so you might also like that, or if you have leftover from this dinner you can easily make this sub with all the ingredients you have left.
---
Serves 4 big subs
---
Ingredients
---
Bread
---
---
Tomato Sauce
---
---
Meatballs
---
500 g white mushrooms (17-18 oz)

180 g ready made unmarinated soy granules (6.5 oz)

2 small yellow onions

4 garlic cloves

1 teaspoon Himalaya salt

1 teaspoon freshly grind black pepper

1 teaspoon dried oregano

1 teaspoon dried thyme

1 teaspoon dried rosemary

2 tablespoons ketchup

2 tablespoons tamari

2 tablespoons sweet soy sauce

1.2 dl cup plant milk (½ cup)

1.2 dl beet root juice (½ cup)

1.2 dl cup bread crumbs (½ cup)

2 tablespoons chia seeds
---
Topping Suggestions (optional)
---
---
What you will need
---
Cutting board and knife

1 big bowl

1 spoon to stir

Spoons to measure

1 brush

1 pan

1 measuring cup

1 oven rack

Baking paper or silicone mat
---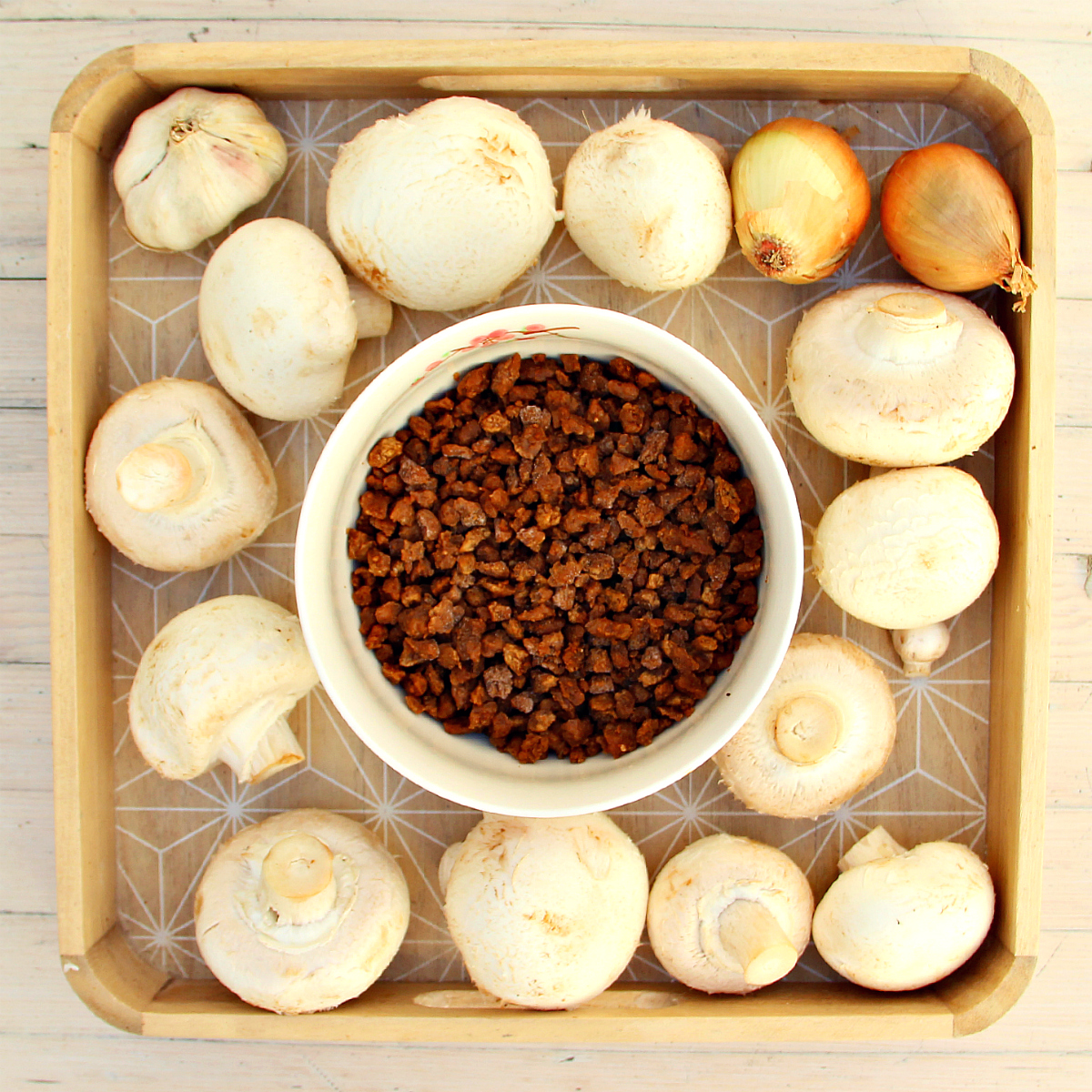 ---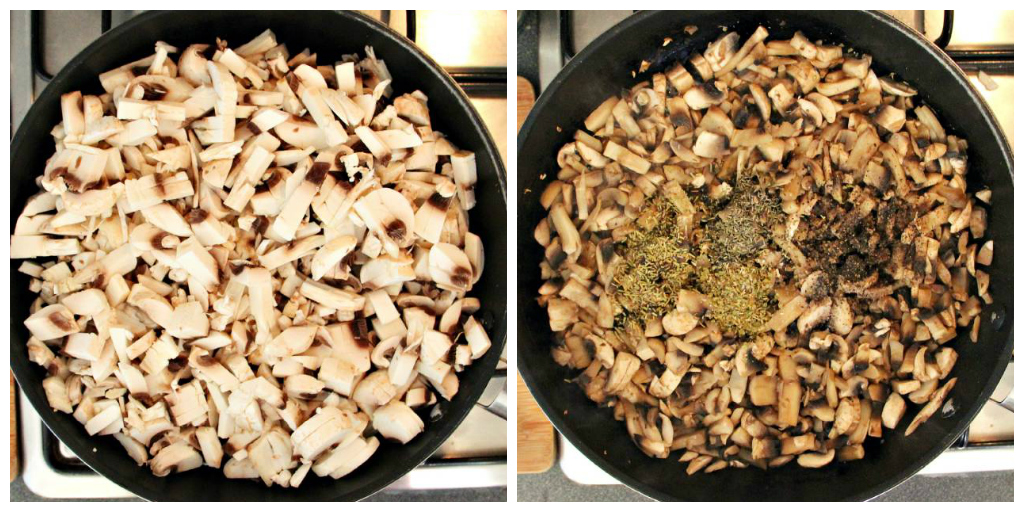 ---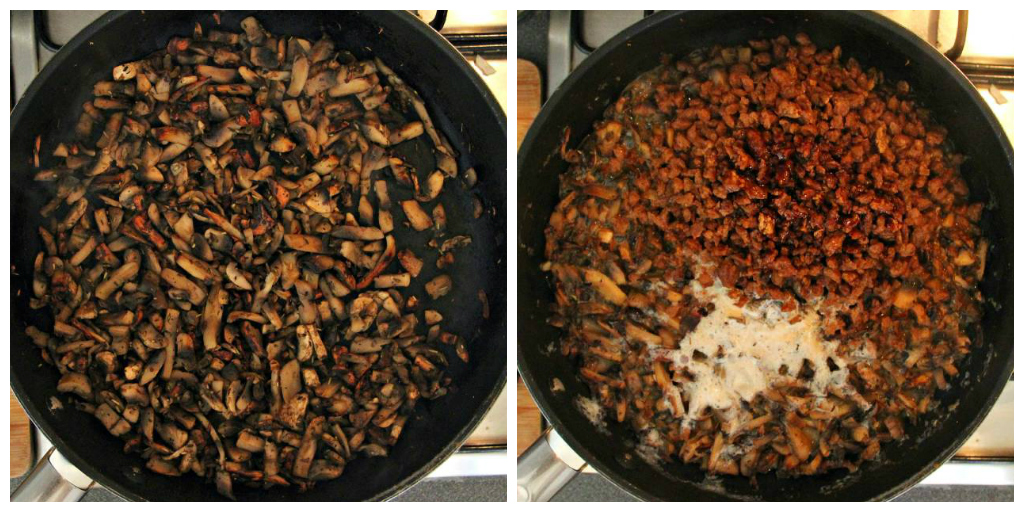 ---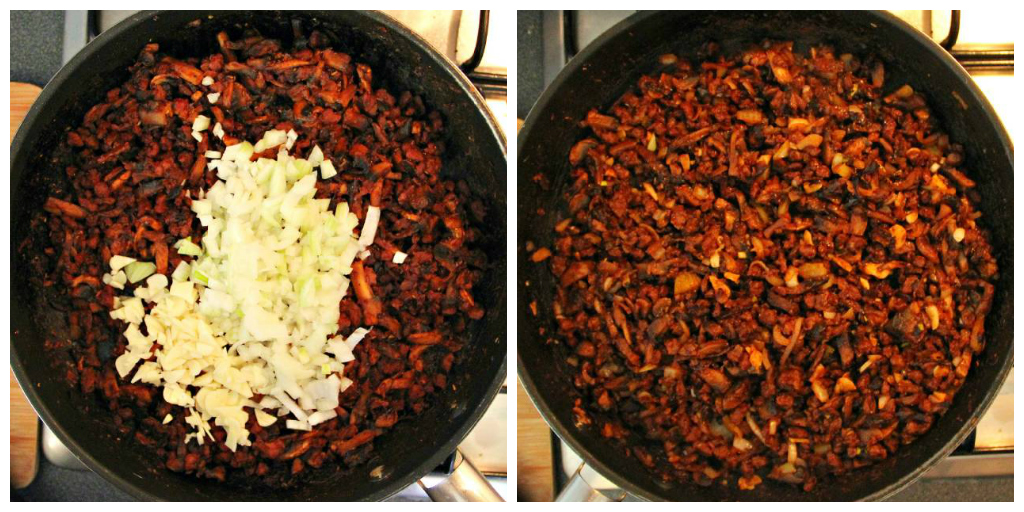 ---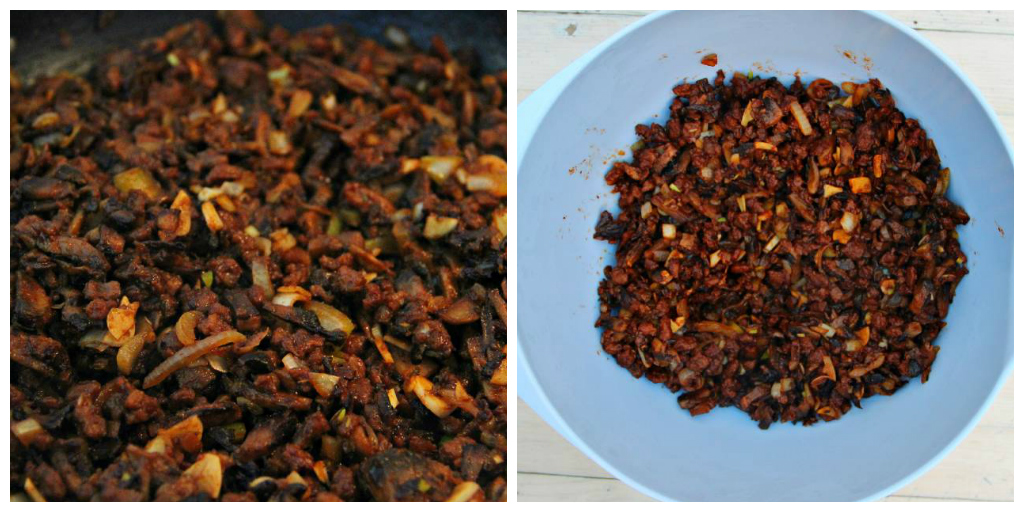 ---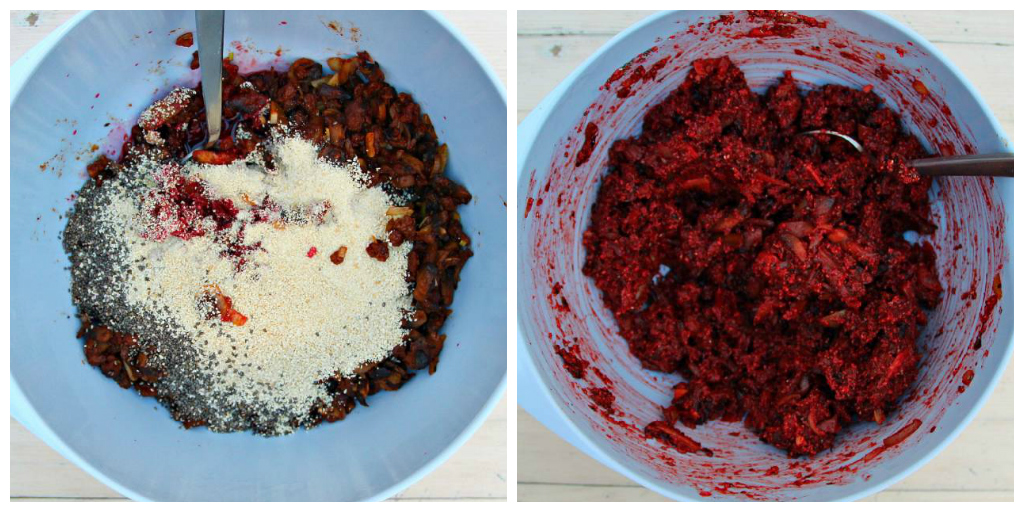 ---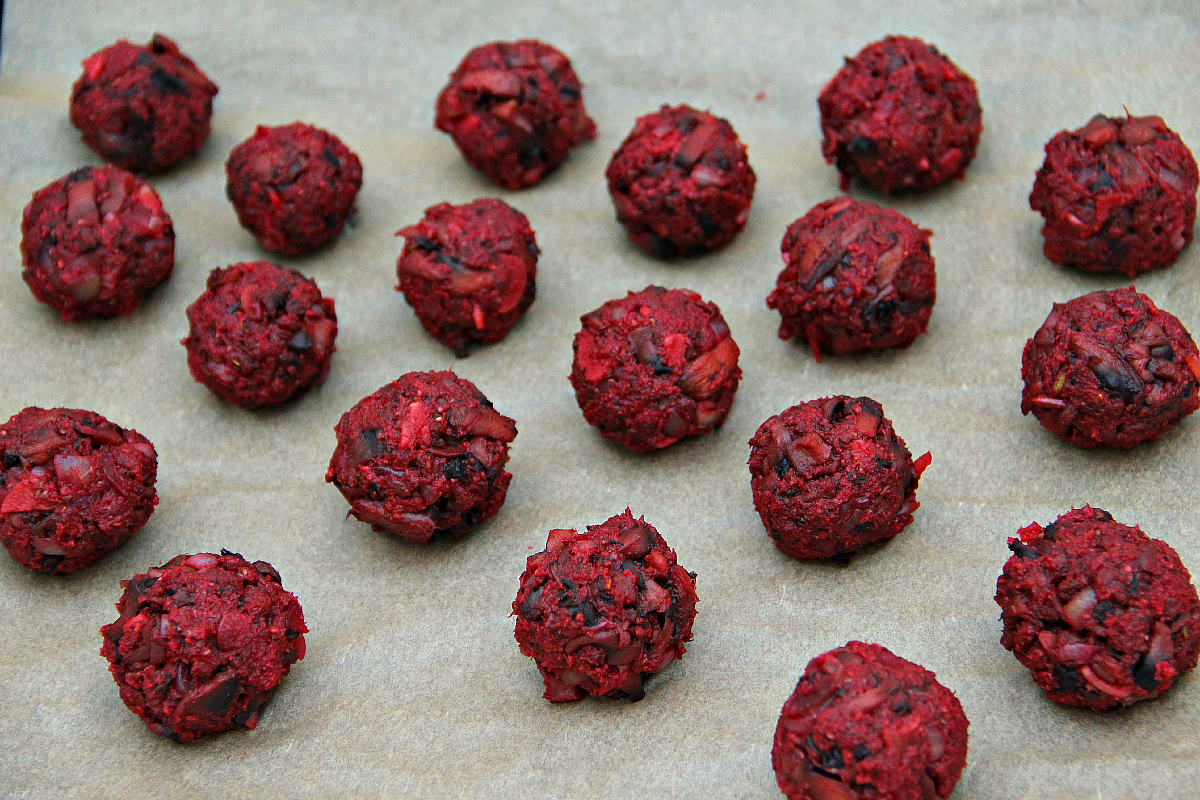 ---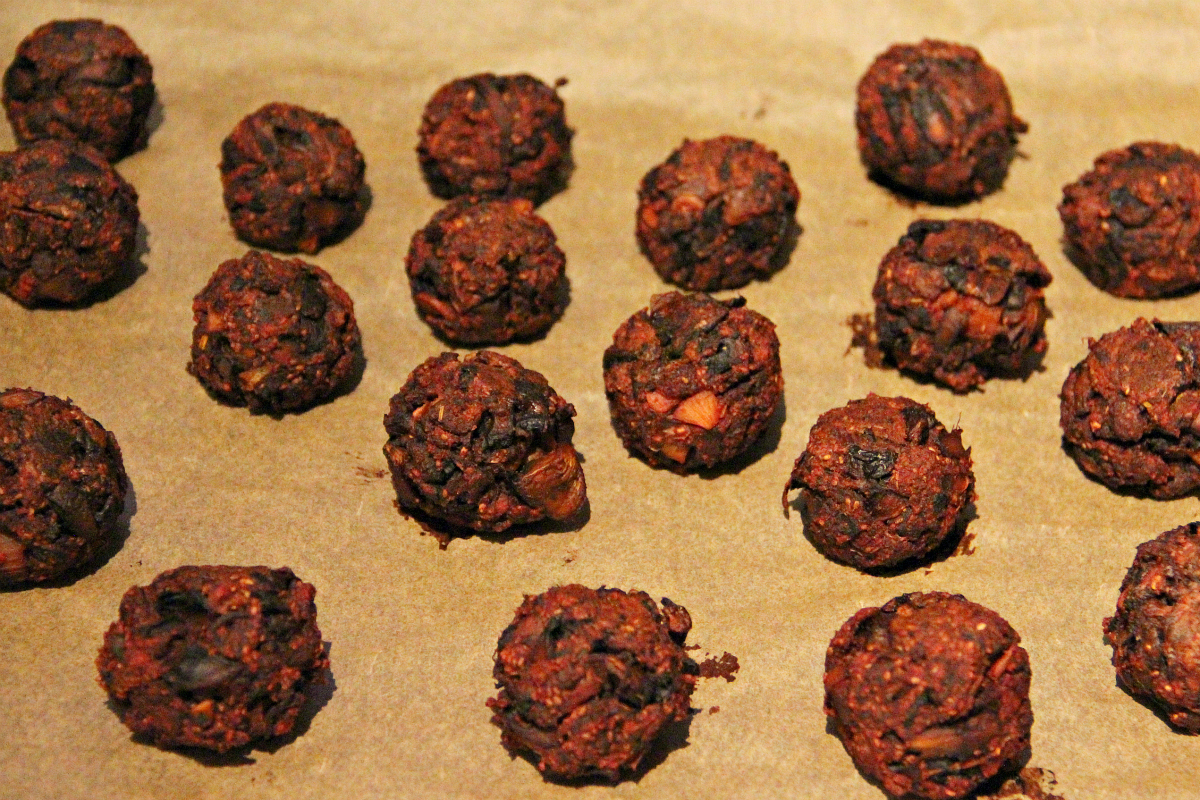 ---
Instructions
---
Preheat the oven to 200c (390 F) on normal setting.

---

Brush all the mushroom, please do not wet them. Roughly chop them and add to the pan.

---

Dry fry them until all the liquid from the mushroom has evaporated, it doesn't look like it, but they contain a lot of liquid.

---

Add oregano, thyme and rosemary, salt and pepper and dry fried until they start to show a golden colour, while stirring occasionally.

---

Then add the soy granules, ketchup, tamari, sweet soy sauce and plant milk and fry until liquid has evaporated and marinated the meatless mixture to a sticky consistency.

---

Finely chop the onion and garlic and put into the pan and soften them. Then transfer the meatless meat to the big bowl.

---

Add in the cup beet root juice, bread crumbs and chia seeds. Mix well and then refrigerate for 10 minutes.

---

When chilled take it out and shape small balls with clean hands. Make about 20 balls. Place them on a baking tray with baking paper or a silicone mat. Bake in the oven at 200c (390 F), in the middle of the oven for about 30-35 minutes.

---

Toast the subs and in each sub put 5 meatballs and top with tomato sauce of choice, ketchup or leftovers from Slow Cooked Spaghetti Marinara – Tomasta, sprinkle with some Vegan Parmesan Sprinkle and add the desired toppings if needed.
---
Enjoy !
---
---
---
---