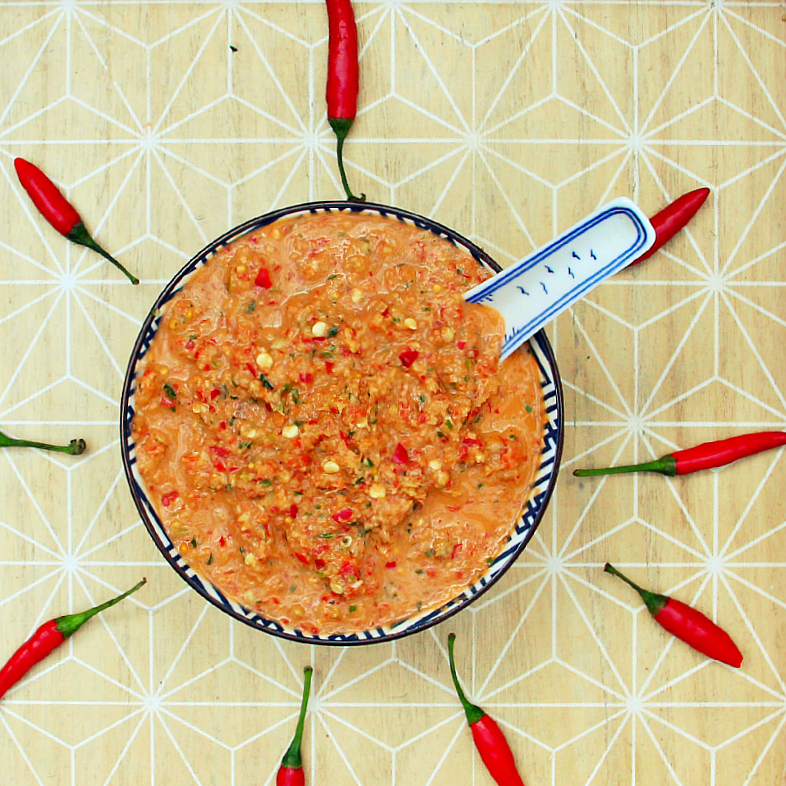 ---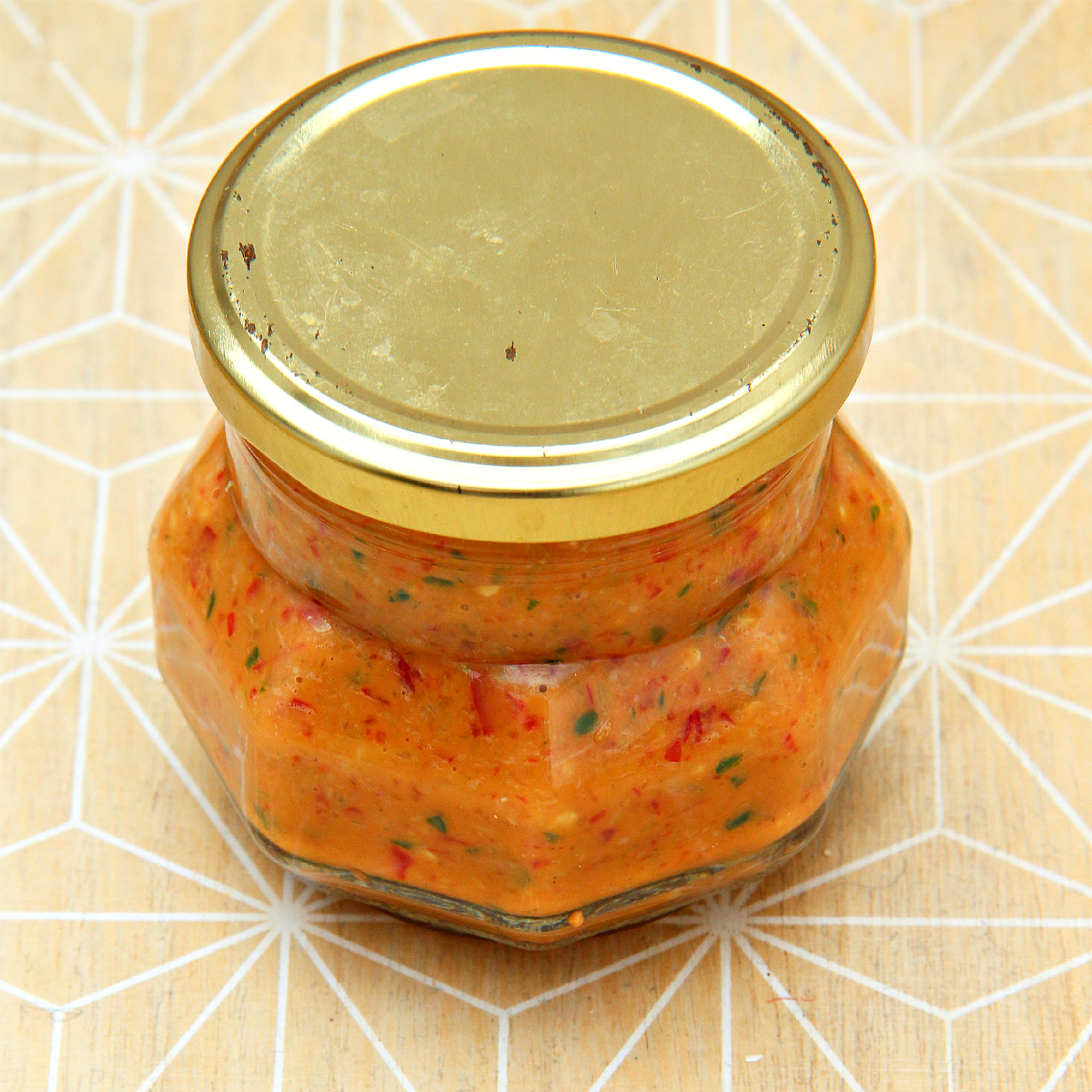 ---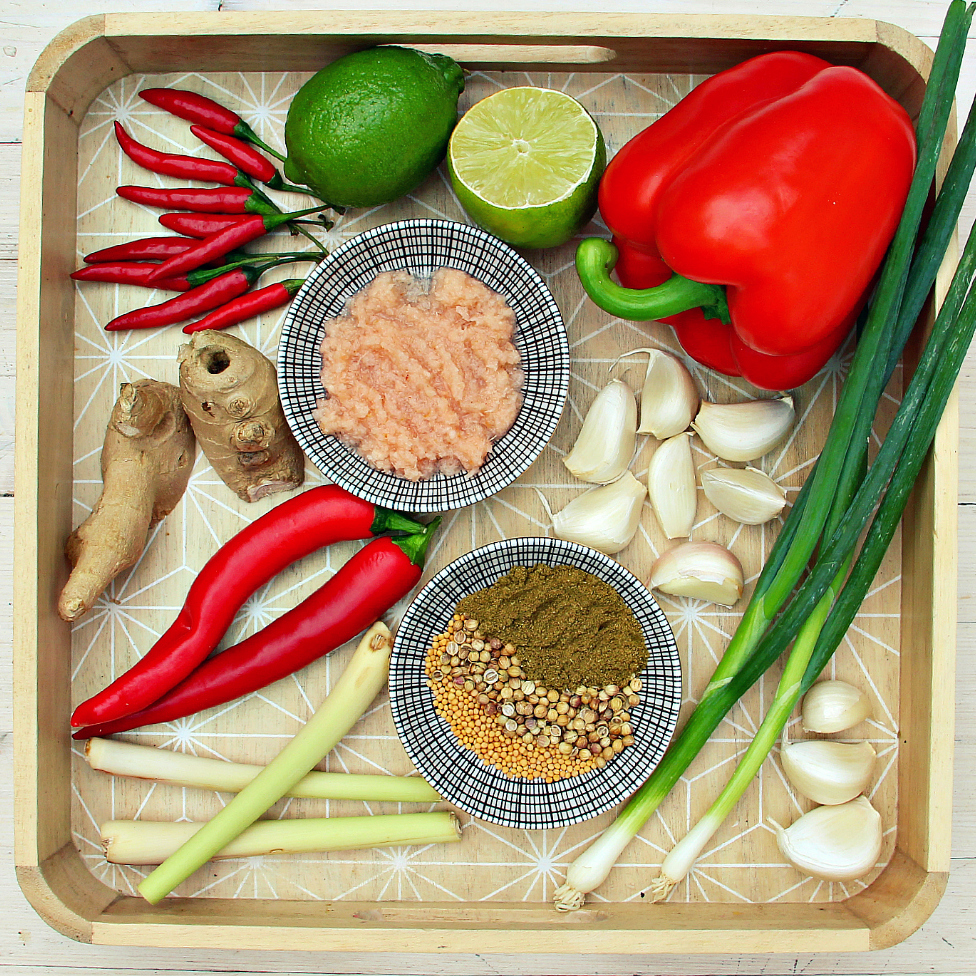 ---
This is the homemade alternative to the store bought red Thai curry paste. Often the store bought versions contain some kind of shrimp or fish, but you can be lucky to find one without it.
Nevertheless, this version is freshly made and you can be sure to have a fully vegan, healthy, red curry paste, without preservatives, weird chemicals, colourant and sea food.
This paste does have a reddish orangy tint to it, and when its diluted in fx a lot of coconut milk, it actually dont show that much colour, but it has so much more flavour than the storebought version. Makes me wonder what kind of chemicals are colouring the store bought version.. quite eye openening.. sticking to making this version from now on !
This batch makes a portion of 150 ml, which is exactly the amount used in the Vegan Red Thai Coconut Curry dish.
Depending on how much paste you cook with, this can last you about 1-2 times of cooking. You can also freeze the paste in portion sizes, and just put the frozen cube in the wok when needed.
You can also try and make my Vegan Green Thai Curry Paste at the same time. You can also make bigger portion of both the pastes and freeze them in the portion sizes you want for next time. No more food waste and goodbye store bought chemical Thai paste.
---
Makes 150 ml (5 oz)
---
Ingredients
---
1½ stalks of lemongrass

4 cloves of garlic

1 red Spanish chilies

2-4 hot mini red chilies (depends how hot you like it)

1 stalk of spring onion

1 thumbs of fresh ginger

2 teaspoons of grated galangal root

½ teaspoon coriander seeds

½ teaspoon mustard seeds

½ teaspoon cumin

2 tablespoons plant oil
---
What you will need
---
Cutting board and knife

1 Blender

1 tight lid storage jar
---
Instructions
---
Take the outer layer of the lemongrass and garlic off. Roughly chop them.

---

Chop the Spanish chilies and small red chilies. If you don't wish to make the paste too hot, you can deseed all the peppers.

I chose to use 3 of the small hot chilies and 1 big red Spanish chili with the seeds. The spanish ones are not too hot, but they add a good flavour.The small ones are very hot. Use as many as you prefer, with or without seeds.

---

Peel and chop the ginger, and chop the spring onion.

Deseed the red bell pepper and chop roughly.

---

Add all the ingredients to the blender with the galangal paste, coriander seeds, mustard seeds, cumin and oil. Blend until smooth.

---

Store what you need in the fridge, freeze the rest in portion sizes of your liking and use as you need it.

---
This paste I use in the Vegan Red Thai Coconut Curry recipe, where all the paste in this recipe is used in one dish, but use as much as you prefer.
---
Enjoy !
---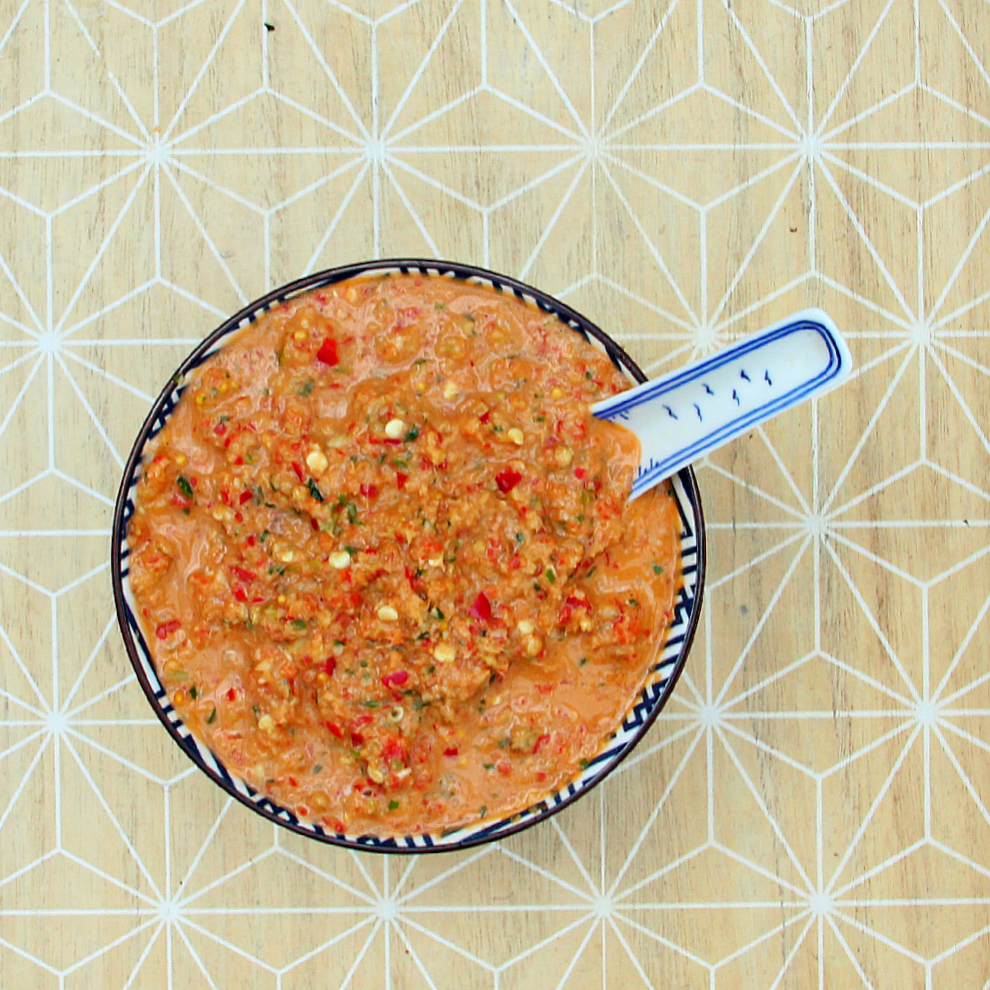 ---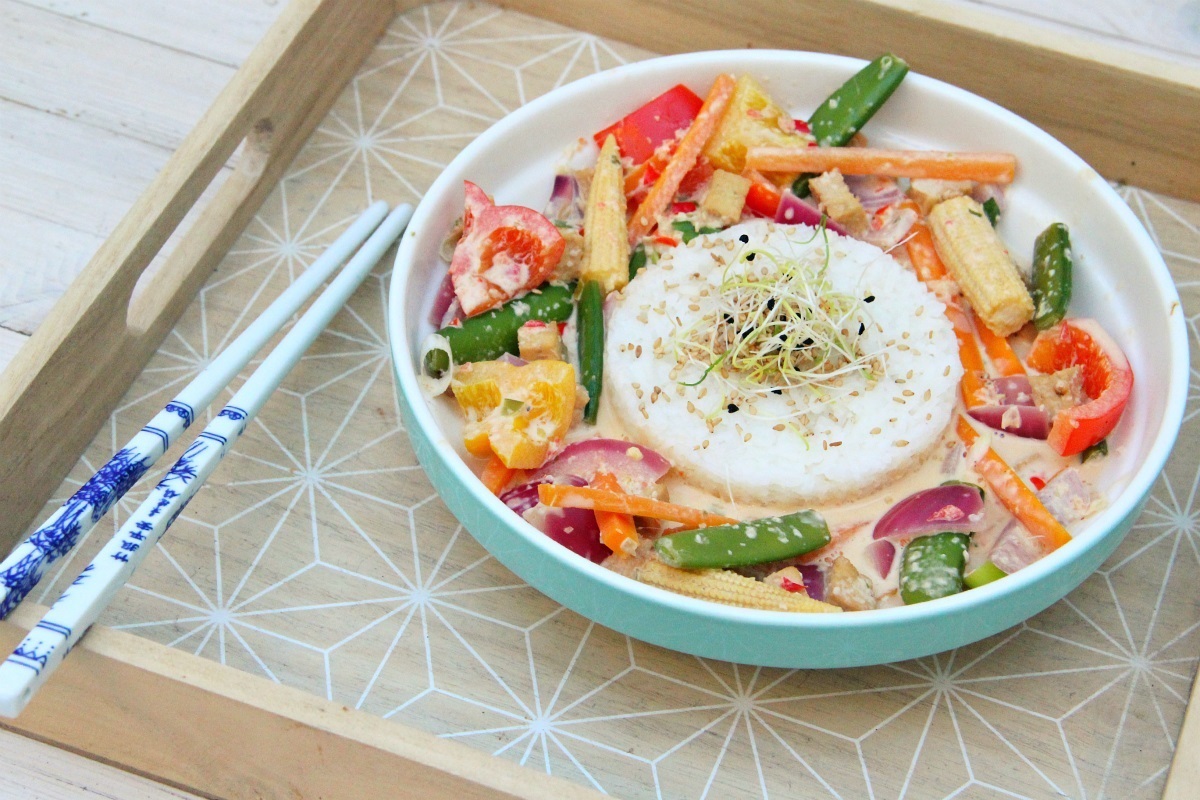 ---