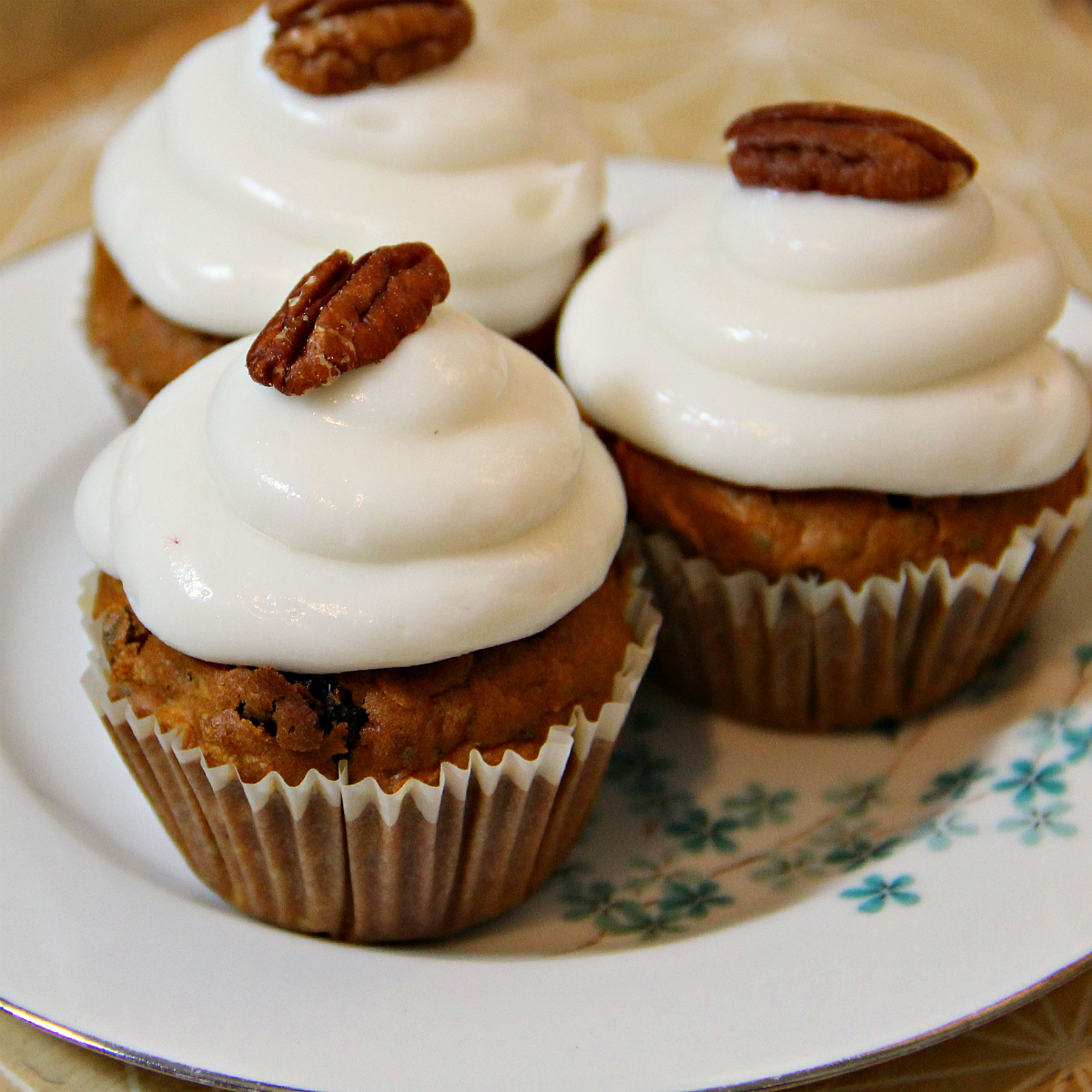 ---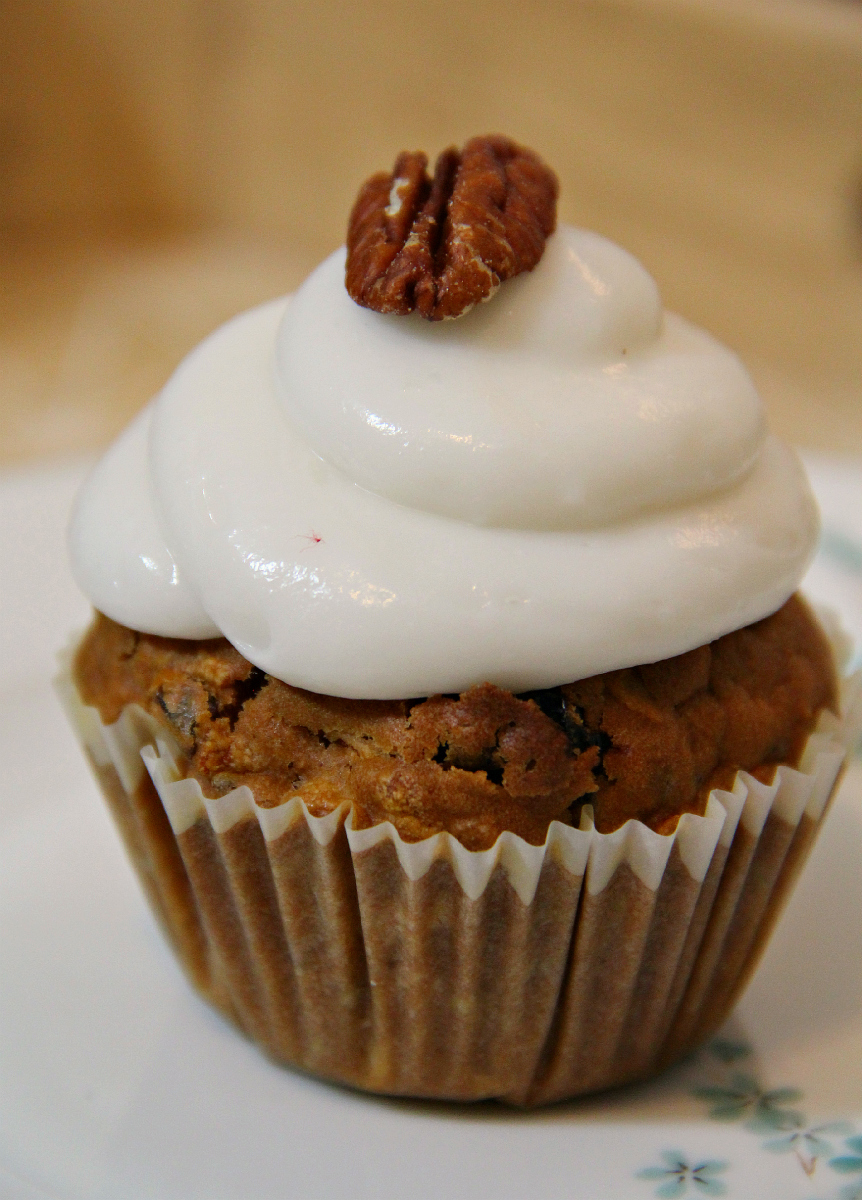 ---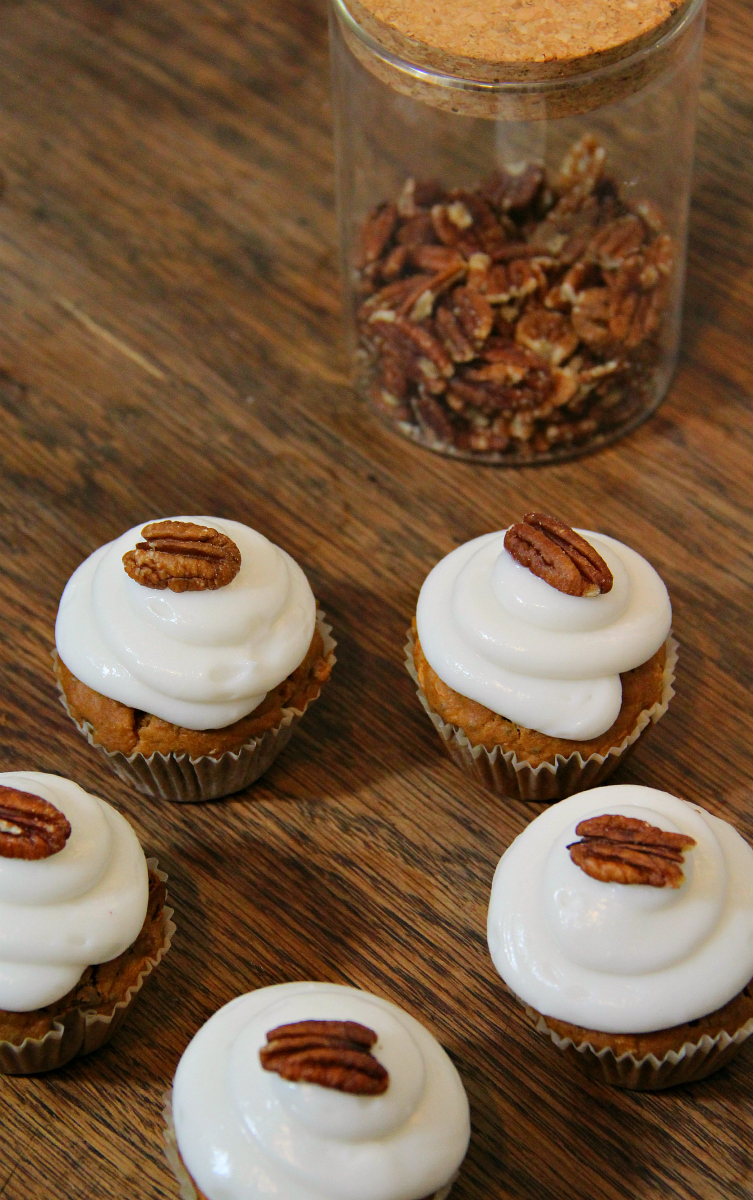 ---
Carrot cake is by FAR my very favourite cake, no doubt about it.. screw every other flavour, if I had to just pick one cake to eat the rest of my life.. this would be it.. and for so long I have MISSED this cake. I have tried so many (vegan) cream cheese frosting recipes that were just disappointing, watery, too fatty, too coconutty, not the real taste, just plain boring or super weird.. but this recipe has changed all of that ... ! My supermarket is finally carrying vegan cream cheese, and I am stoked ! It tastes just like the real deal and it gets the same texture as a real cream cheese frosting. I am just over the moon !
Fluffy, spiced, full of carrot and some lucky bites of raisins. Topped with a delicious super authentic vegan cream cheese frosting. You won't be able to tell this is not a real cream cheese frosting ! The frosting holds it shape perfectly when piped on and taste so.. I don't have words for it... It's just that good !
The cake itself is a thick batter with brown sugar that's spiced with cinnamon, ginger, salt, nutmeg and cloves, so it's full of all the warm spices that suits the carrot well, but is not overpowering the carrot, it's a mellow warm flavour. Perfect little cupcakes for a special occasion, a birthday, a holiday or any other special occasion – or simply – just a very, very nice weekend !
---
Like cupcakes in general? Check out these:
---
---
Makes 16 cupcakes
---
Ingredients
---
Dry ingredients
---
5 dl white organic flour (2 cups)

1.2 dl brown sugar (½ cup)

1.2 dl unrefined granulated sugar (½ cup)

3 teaspoons chia seeds

1½ teaspoons baking powder

1 teaspoon baking soda

½ teaspoon vanilla sugar

1/4 teaspoon ground cinnamon

1/4 teaspoon ground ginger

1/4 teaspoon Himalaya salt

Pinch of freshly grind nutmeg

Pinch of ground cloves
---
Wet ingredients
---
2.5 dl unsweetened almond milk (1 cup)

1.2 dl melted margarine (½ cup)

1 tablespoon unflavorful vegetable oil (fx not olive oil)
---
Other
---
5 dl grated carrots (2 cups)

80ml yellow raisins (1/3 cup)
---
Vegan cream cheese frosting & toppings
---
400g vegan cream cheese (14.1 oz)

5 dl powdered sugar (2 cups)

½ teaspoon freshly squeezed lime juice

½ teaspoon vanilla sugar

Pecan nuts
---
What you will need
---
1 vegetable peeler

Cutting board and knife

1 grater

1 measuring cup

Measuring spoons

1 big bowl

1 whisk

1 spatula

16 Cup cake molds

16 Cupcake liners

1 oven rack

1 bowl + fork

1 piping bag + nozzle of choice
---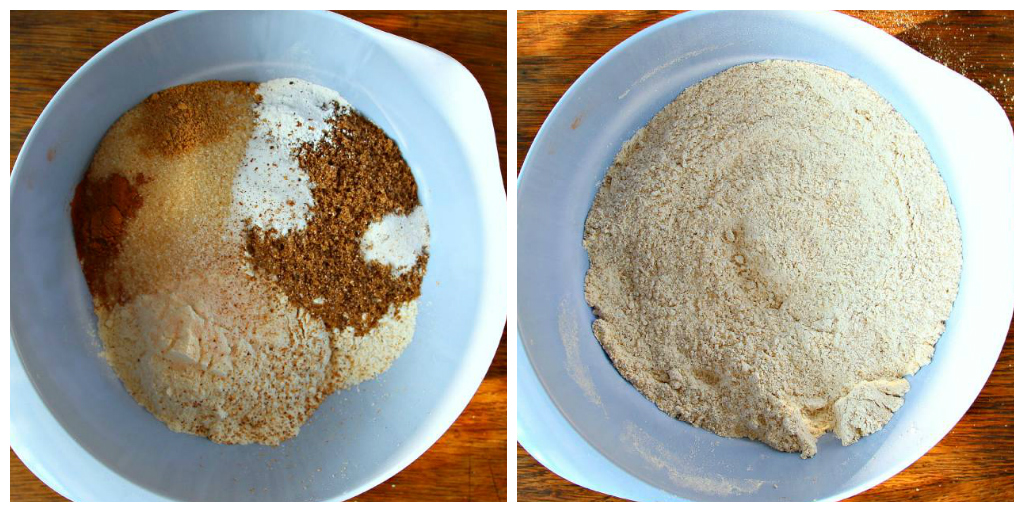 ---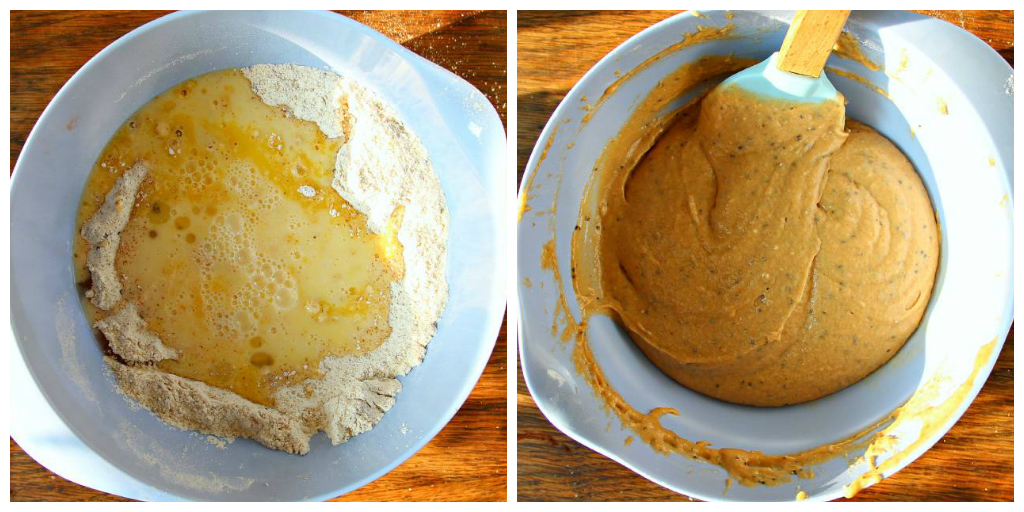 ---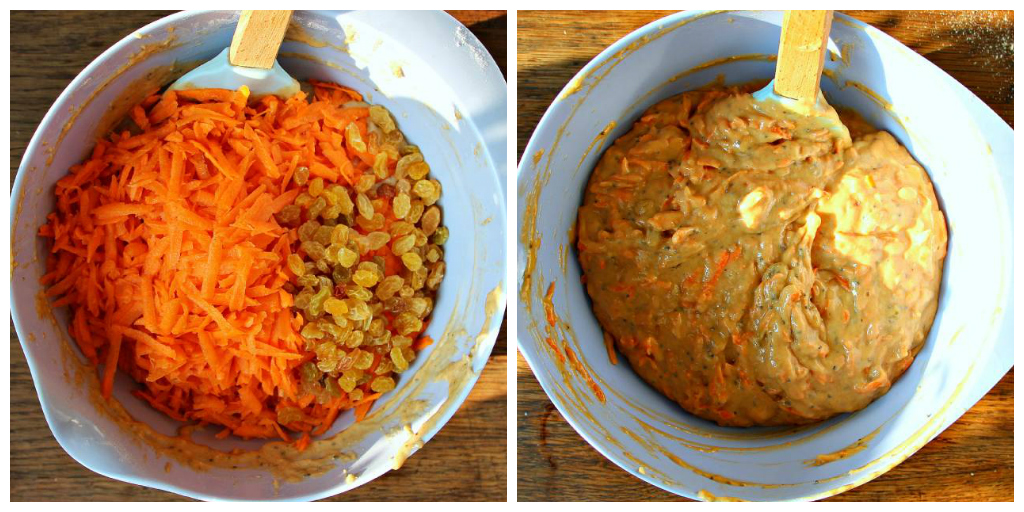 ---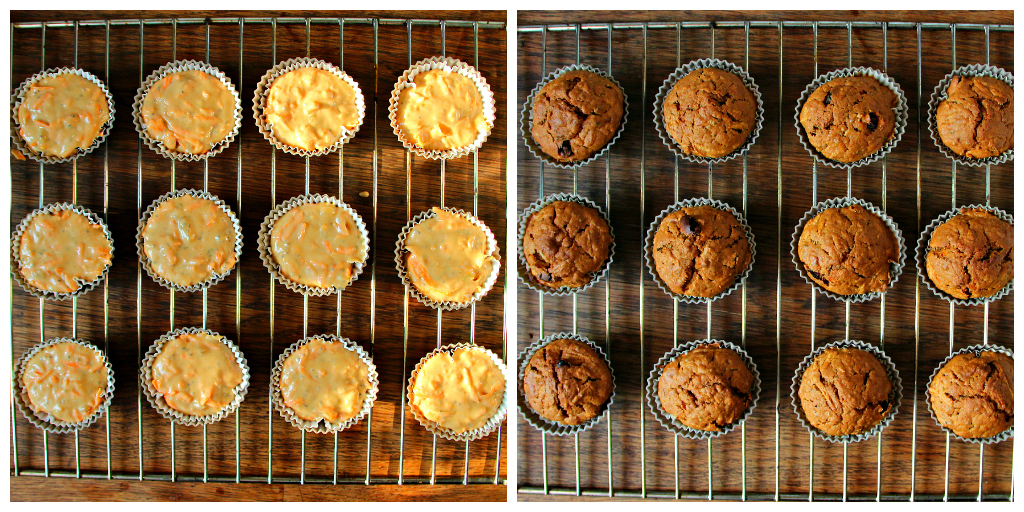 ---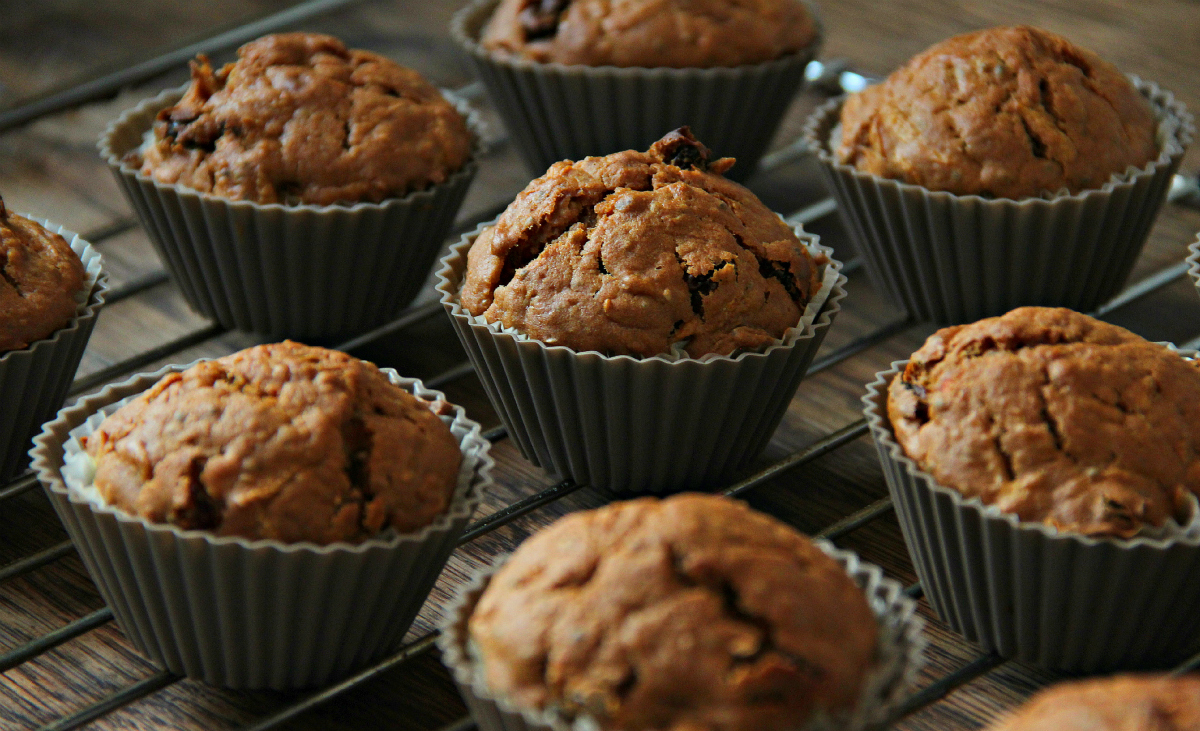 ---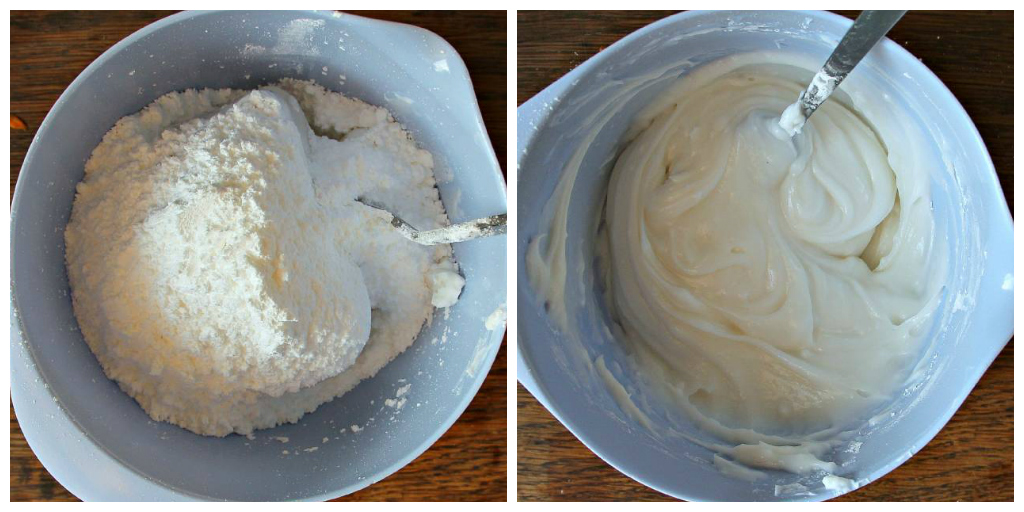 ---
Instructions
---
Preheat the oven to 180c (350 F).

---

Measure all the dry ingredients – flour, brown sugar, granulated sugar, chia seeds, baking soda, baking powder, vanilla, cinnamon, ginger, salt, nutmeg and cloves – put into a big bowl. Whisk well so everything is well combined.

---

Measure all the wet ingredients and put into the bowl. Mix very well until everything is combined and no dry spots can be seen and the sugar is fully broken up, if too thick to whisk fold everything together with a spatula.

---

Peel the carrots (1 used 6 but it depends on their size), chop off the ends and grate them. Add to the bowl along with the raisins. Fold everything together with a spatula.

---

Line the cupcake molds with cupcake paper. Fill up the cups just below the egde with the batter until there's no more left. This should make about 16 cupcakes.

---

Bake in a preheated oven at 180c (350 F) in the middle of the oven on normal setting for about 30-35 minutes, or until they looks puffed up and baked. When you can stick in a cake needle or a knife and it comes out clean they're fully baked, so check before you take them out.

---

Take out and let cool down completely (!!!!) before you start frosting them.

---

Prepare the frosting.

In a bowl put in the vegan cream cheese, lime juice and vanilla sugar. Then measure the powdered sugar and put in. Mix with a fork until blended. Just blend gently until it's smooth in texture, don't whisk it hard as the more stirring causes the cream cheese to become too soft and not firm.

---

Transfer to a piping bag with a nozzle of choice. Refrigerate until the cupcakes are fully cold.

---

When the cupcakes are completely cold then pipe on the frosting. Decorate with pecan nuts. You can either pipe them all at once, or as you eat them. The cupcakes can be stored at room temperature, and the frosting it its pipe in the fridge. Once you've frost them then keep refrigerated.
---
Enjoy !
---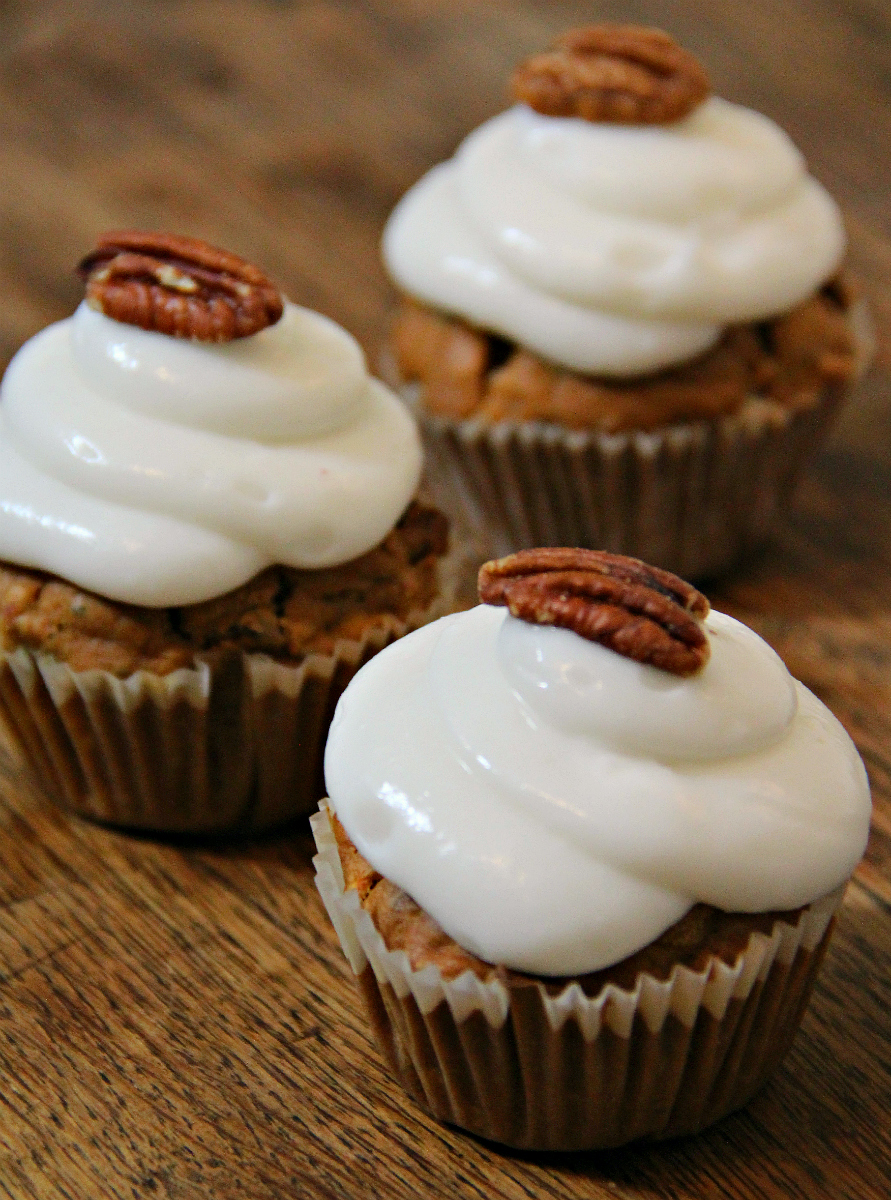 ---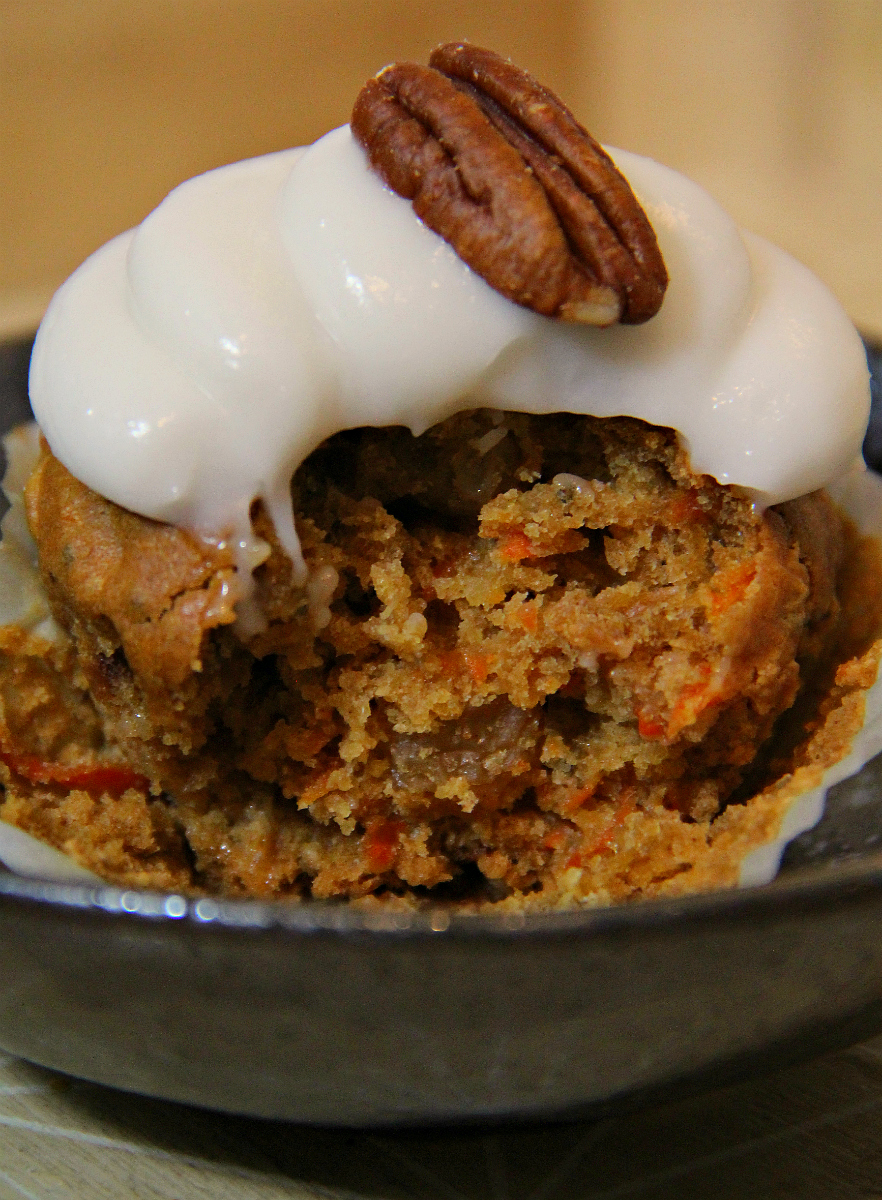 ---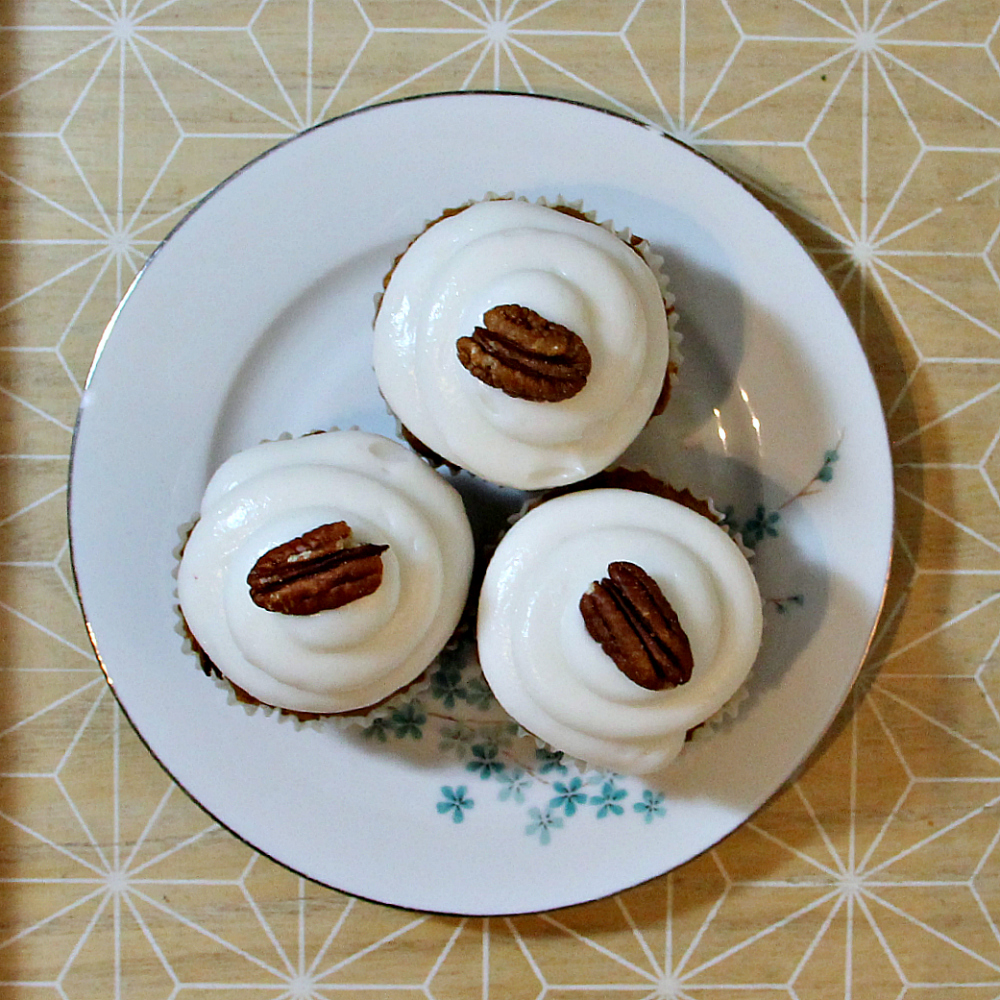 ---