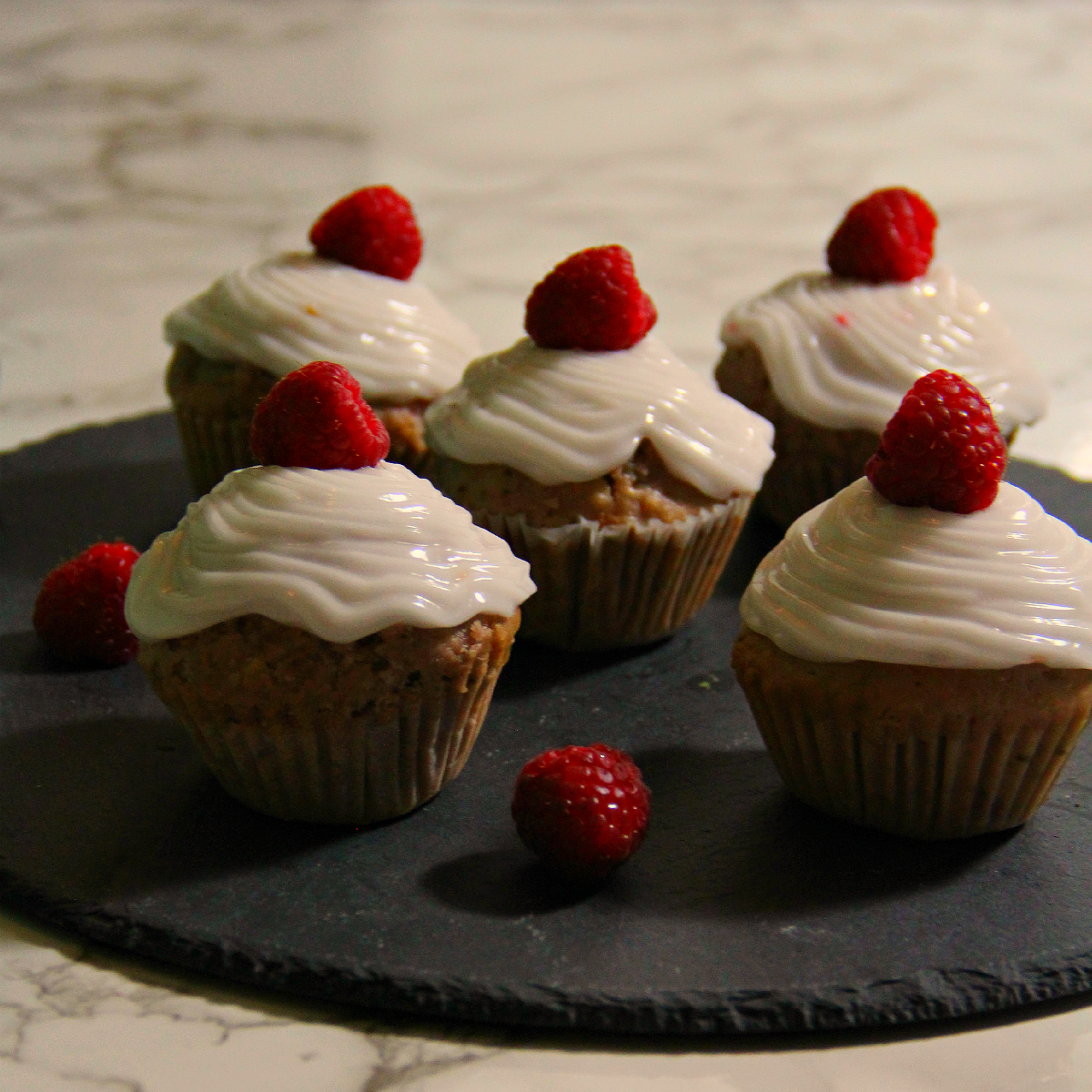 ---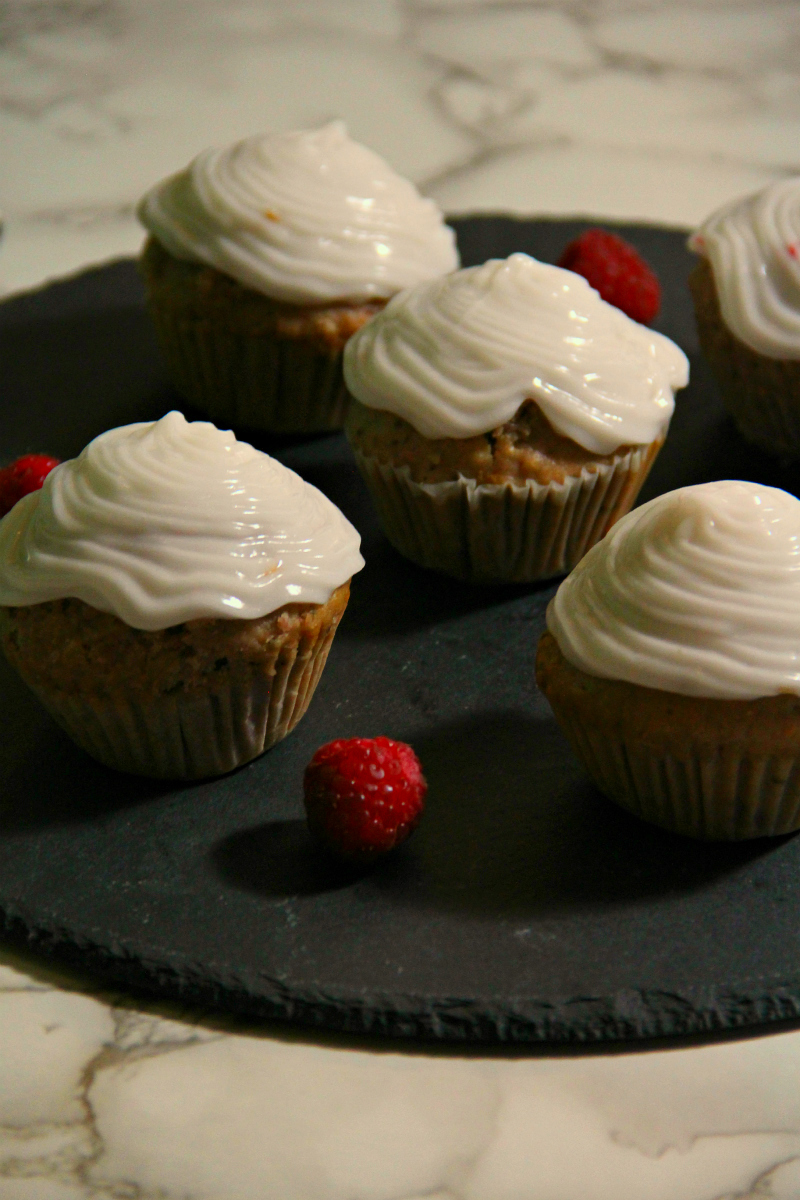 ---
Fruity purple raspberry cupcakes and vegan cream cheese frosting. A real flavour of raspberries using fresh raw raspberries blended into the batter, making it pink, and when baked becomes more purple. They look very much like the vegan blackberry cupcakes that i made, but the taste difference is massive, they actually do taste like a handful of raspberries.
Apologies for the photos of the cupcakes themselves, they don´t look as purple as the day I actually baked them, in the step by step photos you see the real colour of the cupcakes and in these photos they look more like a vanilla cupcakes with a tiny hue of purple, this is because I´m lazy and first took the photos 5 days after I baked them and they were all scruffed up in a bag off the counter... ooops ! They were still delicious though ! For reference, certainly look at the colour in the step by step photos.
---
Makes about 16 cupcakes
---
Ingredients
---
Dry ingredients
---
5.9 dl white organic flour (2 ½ cups)

2.5 dl granulated sugar (1 cup)

1.2 dl rolled oats (½ cup)

2 tablespoons chia seeds

1½ teaspoon baking powder

½ teaspoon baking soda

½ teaspoon vanilla sugar

1/4 teaspoon salt
---
Wet ingredients
---
200g fresh raspberries (7 oz)

2.5 dl unsweetened almond milk (1 cup)

1.2 dl melted margarine (½ cup)
---
Raspberry cream cheese frosting
---
400g vegan cream cheese (14.1 oz)

500-750g powdered sugar (17.6 - 26 oz)

1 fresh raspberry
---
What you will need
---
2 big bowls

1 blender or stick blender + bowl

1 measuring cup

Measuring spoons

1 whisk

16 cupcake molds and paper linings

1 oven rack

1 piping bag + nozzle of choice
---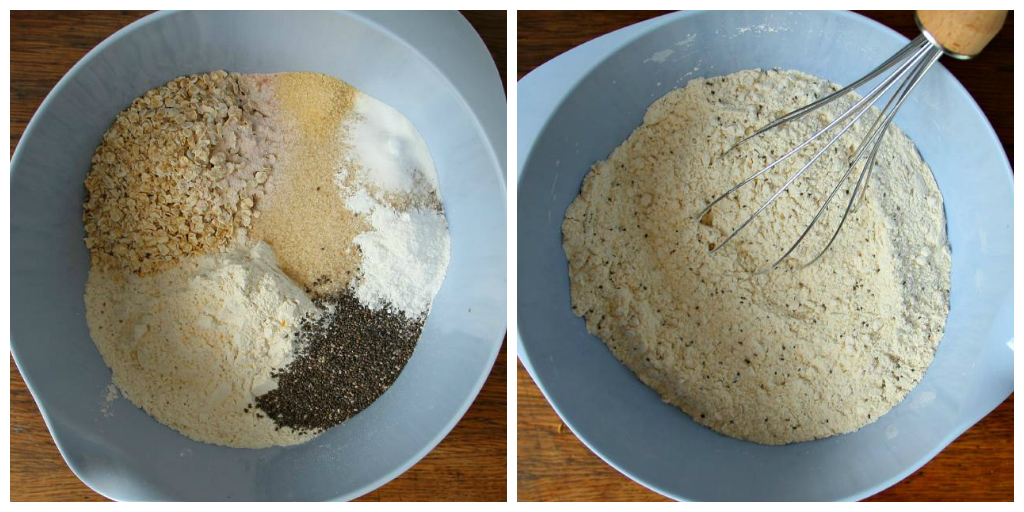 ---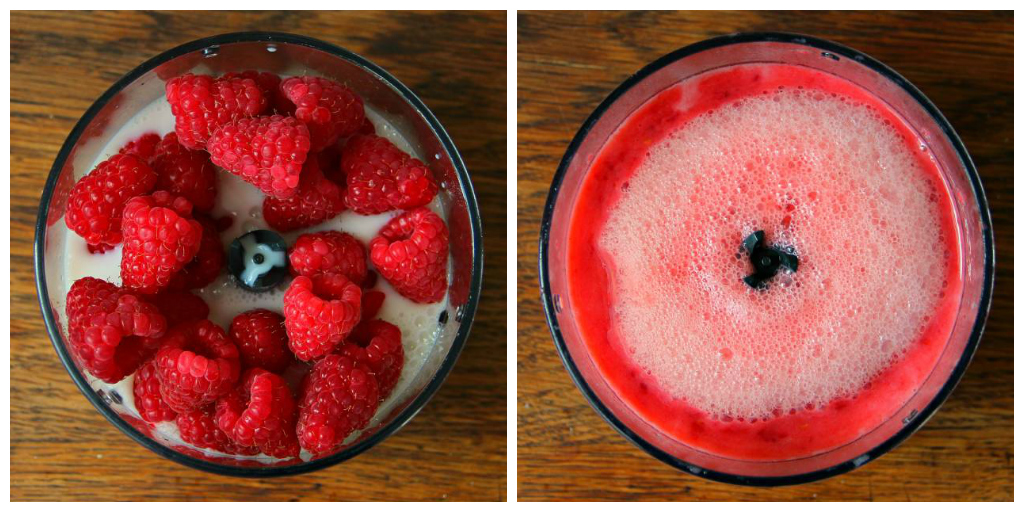 ---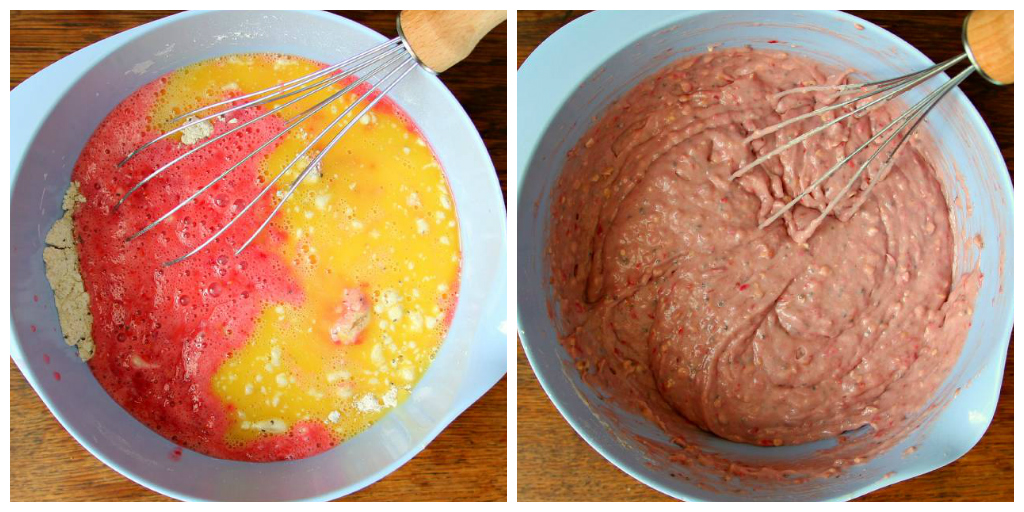 ---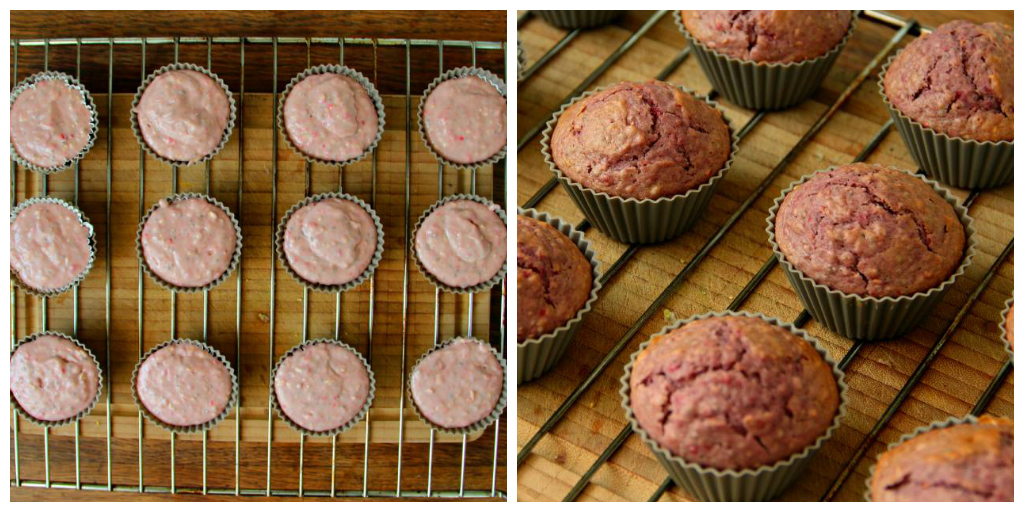 ---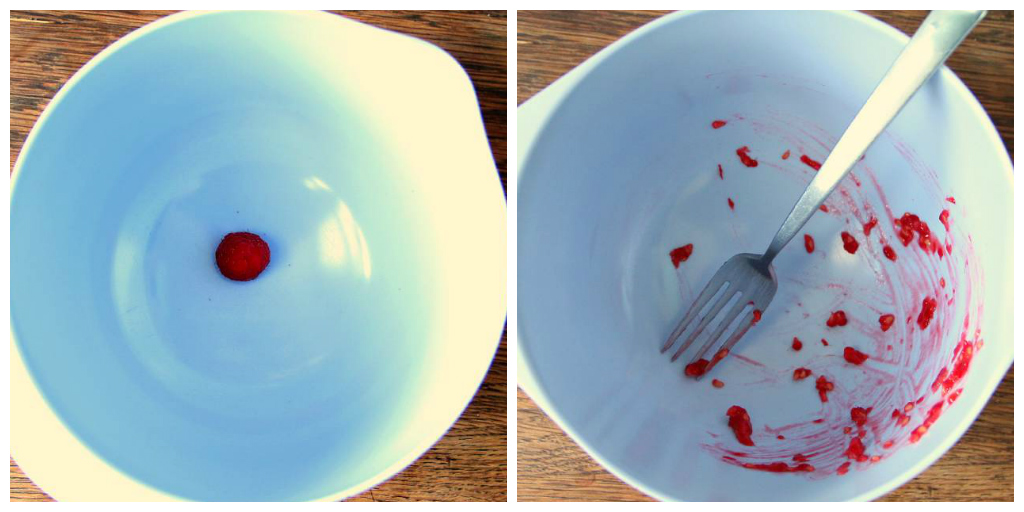 ---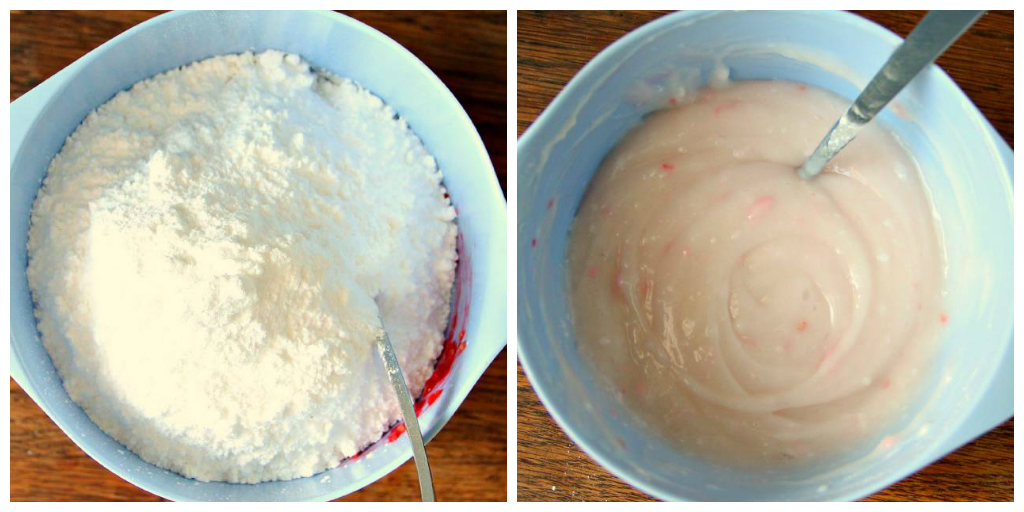 ---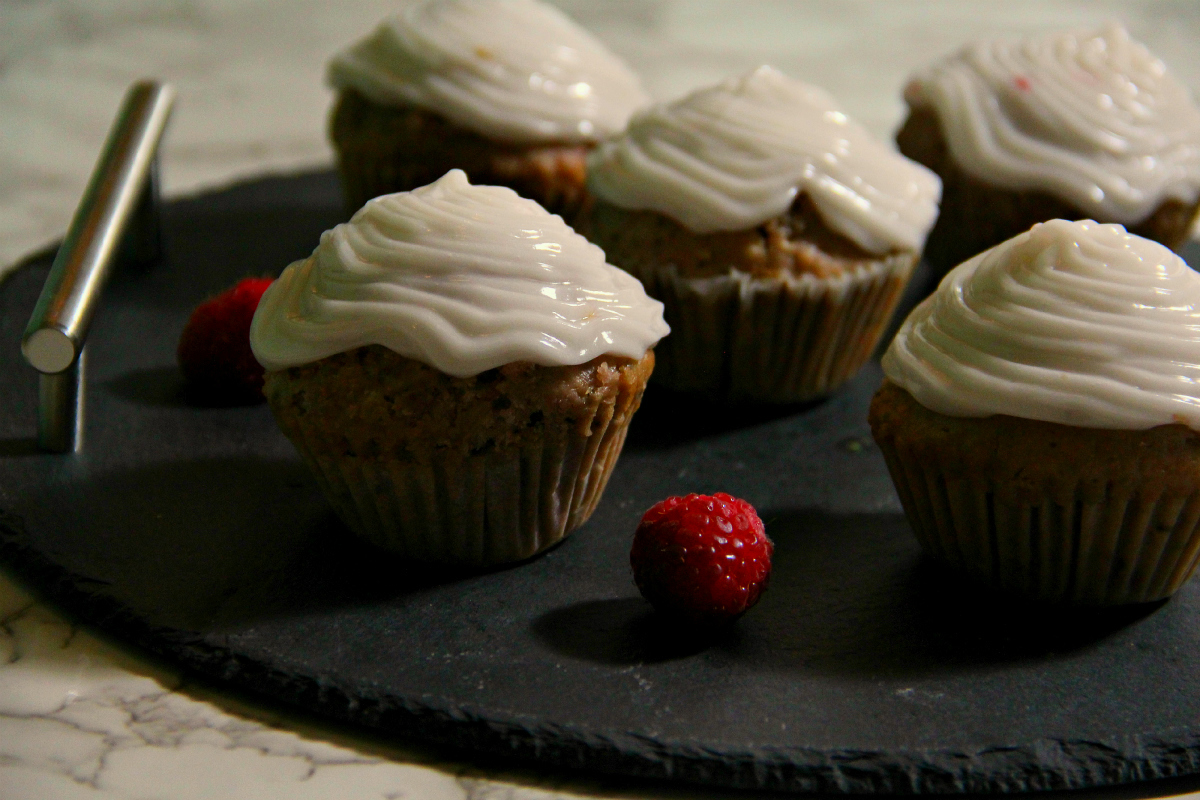 ---
Instructions
---
Preheat the oven to 180c (350 F).

---

Measure all the dry ingredients and put into a big bowl. Mix everything well with a whisk.

---

In a blender put in the raspberries and the almond milk. Blend until smooth, if you don't mind small chunk of berries then pulsate a little bit. Add to the dry mixture.

---

Melt the margarine. Add to the dry ingredients with the neutral oil. Whisk well until everything is very well combined and no dry spots of flour is prevalent.

---

Prepare 16 cupcake molds with paper linings. Fill up the cupcakes with the batter so it fills up to just below the edge.

---

Bake in a preheated oven at 180c (350 F), in the middle of the oven on normal setting for about 25 minutes, or until they look puffed up and a toothpick comes out clean when testing if they're fully baked. Meanwhile prepare the frosting.

---

In a bowl put in 1 fresh raspberry. Smash it to a wet texture. Add in the vegan cream cheese and the powdered sugar. Mix gently with a fork until its just combined. Don't mix it roughly as the cream cheese gets more liquid as it gets stirred, just combine it gently. Add the frosting to a piping bag with a nozzle of choice. Let rest in the fridge, this will make it stiffen more.

---

When the cupcakes are fully baked take them out of the oven and let cool down completely (!) before frosting them.

---

Note: the frosting should be kept refrigerated, if you frost all the cupcakes then let them sit in the fridge until serving (the frosting will hold its shape well, so if you have space it's ok), or as I often do, keep the cupcakes sealed in a bag on the counter, keep the frosting in the piping bag in the fridge and just pipe them when I want to eat them.

---

Serve with a fresh raspberry on top.
---
Enjoy !
---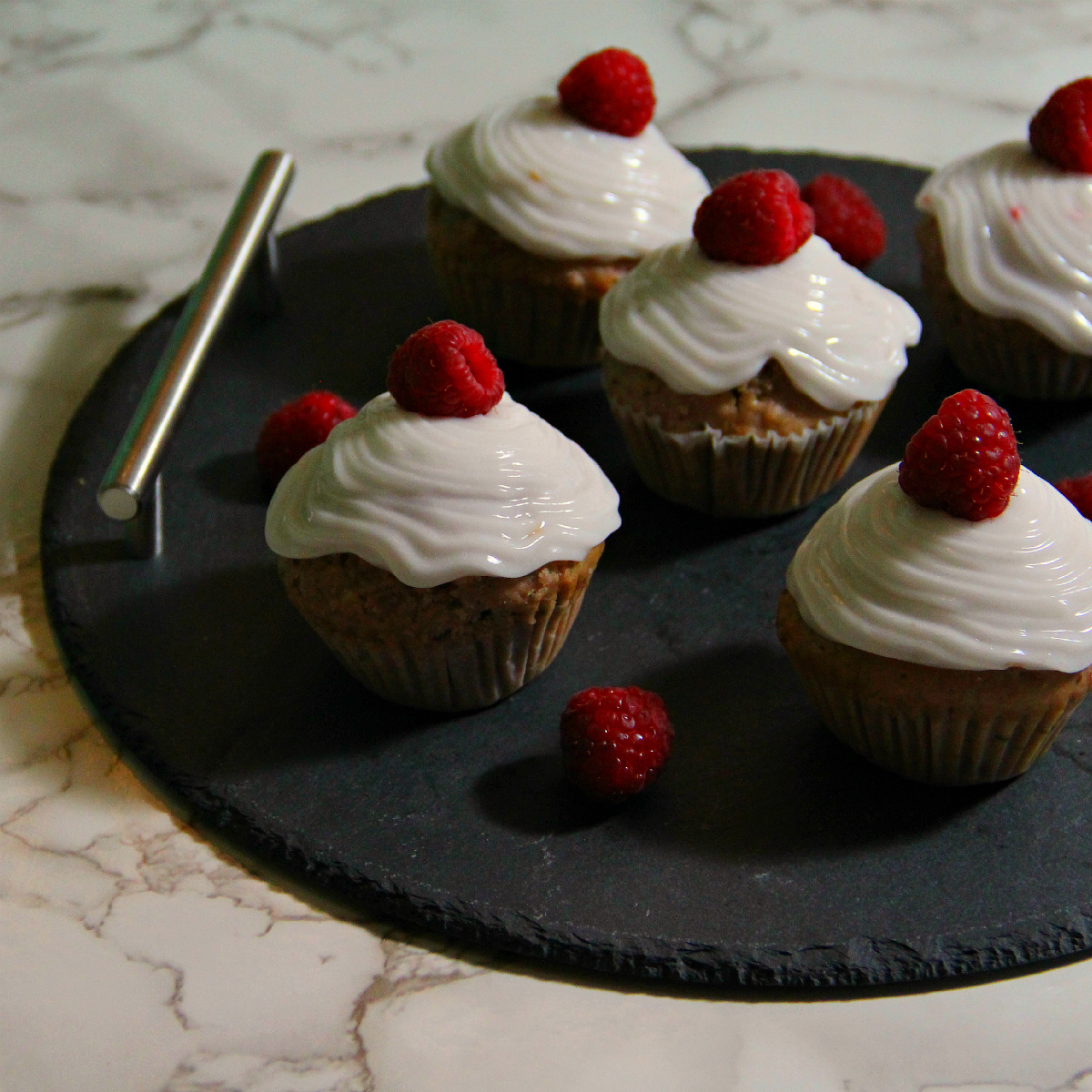 ---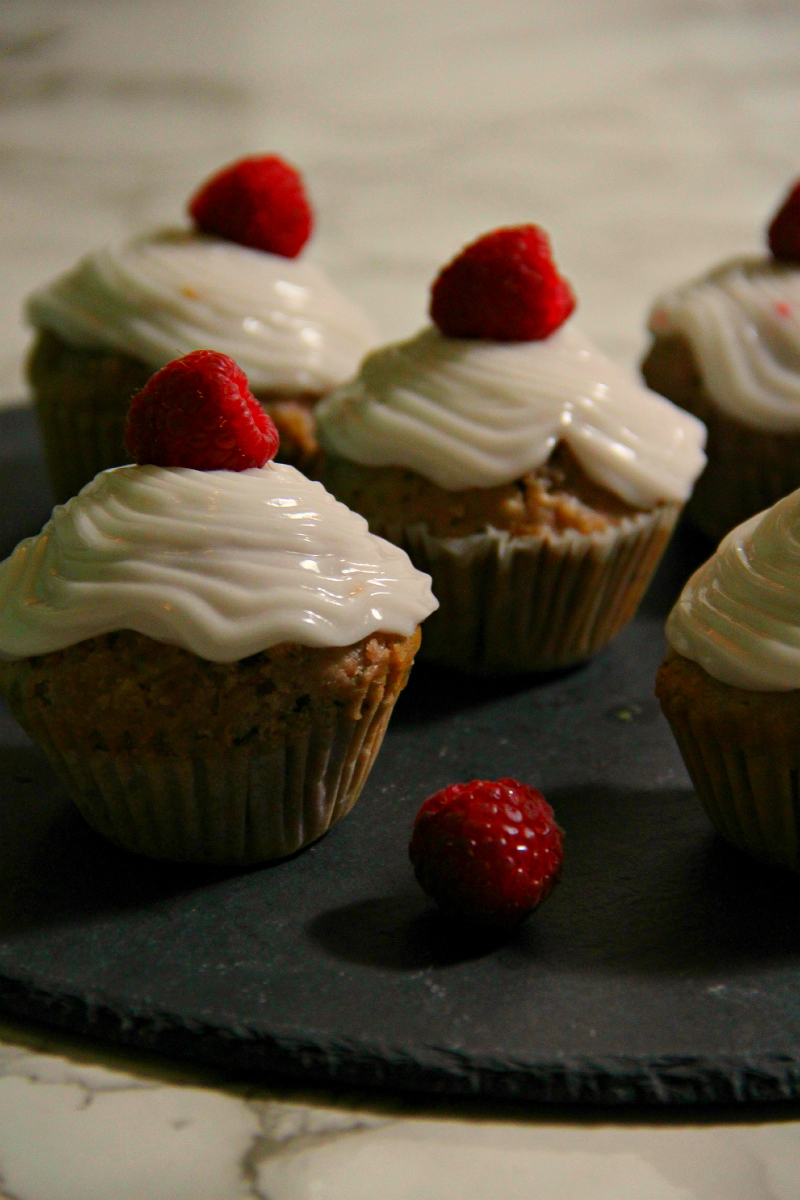 ---