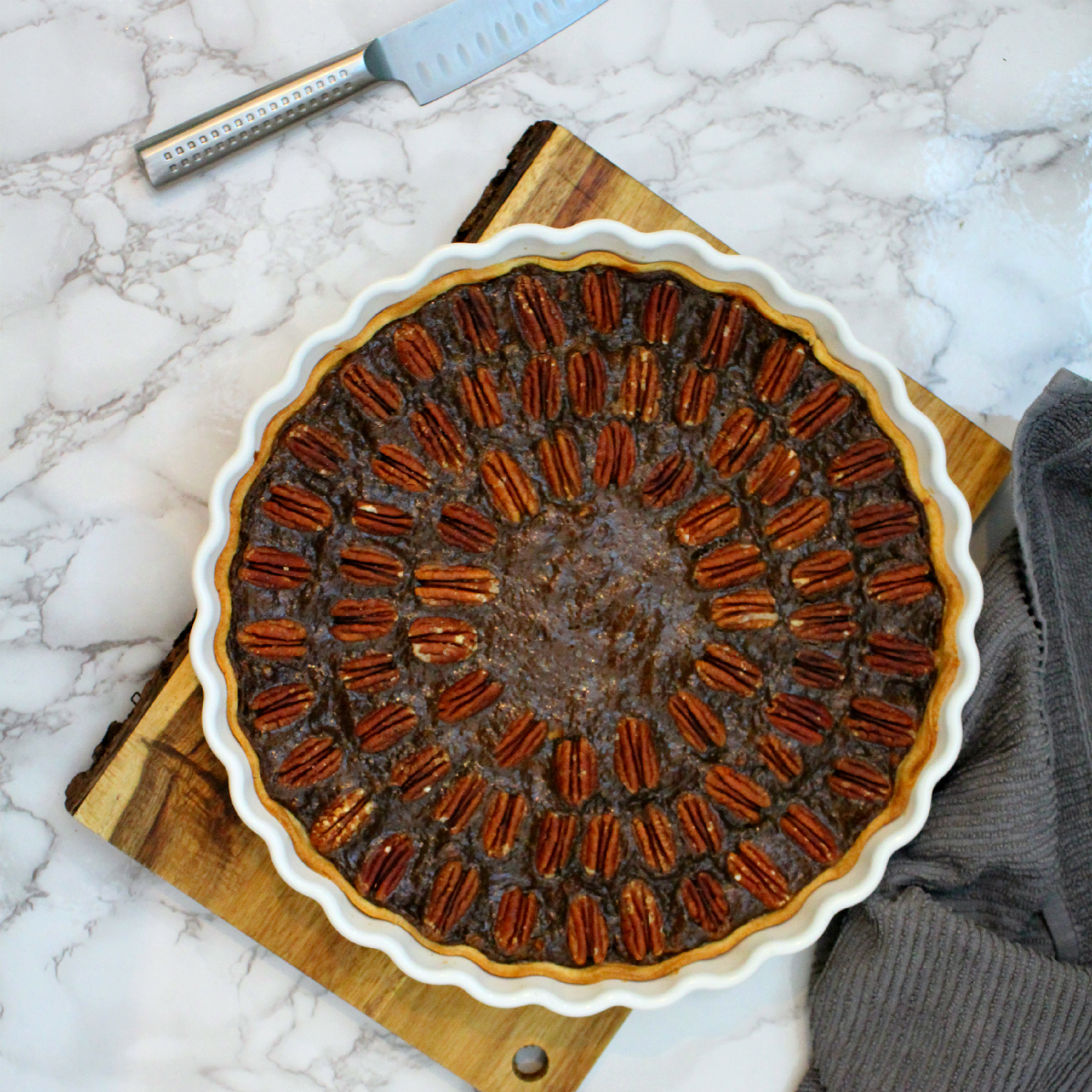 ---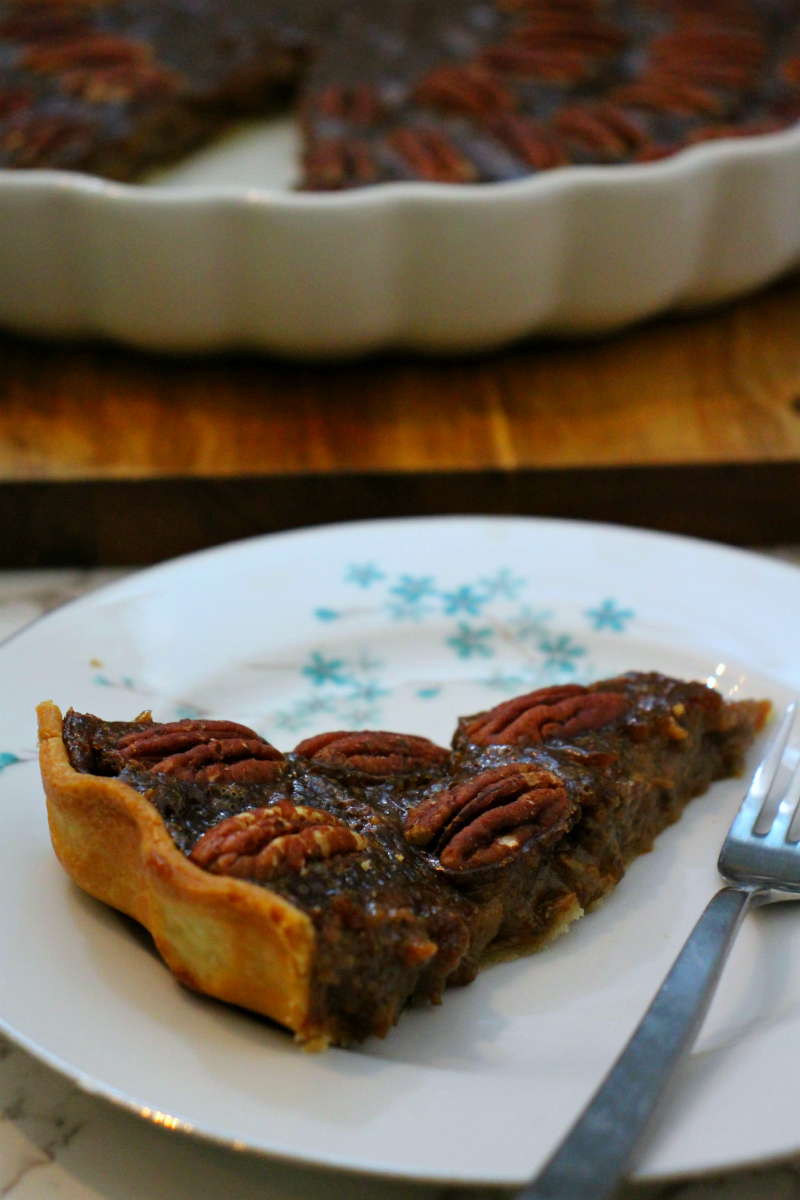 ---
Fist of all and most importantly, do you say pee-can or peh-kahn? I´m a devouted peh-kahn kinda person and husband says pee-can.. I think that´s kinda funny, I wonder why it´s so different.. what do you prefer? Let me know in the comments below!
So, this pie is actually the first pecan pie I have ever had.. Growing up in Greenland and living in Europe, it´s just not that of a common thing to eat, I guess it´s more of a Thanksgiving kinda pie, and no one celebrates that outside of English speaking countries. We are nearing that thankful season so I though I would make one, simply just to taste it, since I love peh-kahns !!!!
Usually this pie is made with loads of corn syrup, refined sugar and chicken eggs (eeew), but here veganized with maple syrup, unrefined coconut sugar and silken tofu. Yes, its not the healthiest of pies, but a bit more "healthy" version than the omni-original. Also, my husband says they taste like butter tarts ! Really delicious !
---
Makes one 30 cm / 11.8 inch pie
---
Ingredients
---
230g ready made vegan pie crust (8.1 oz)

400g silken tofu (14.1 oz)

2.4 dl pecan nuts (1 cup) + more for decoration (optional)

2.4 dl coconut sugar (1 cup)

1.2 dl maple syrup (1/2 cup)

60 ml vegan butter (1/4 cup)

2 tablespoons chia seeds

5 teaspoons potato starch

1 teaspoon salt

1/2 teaspoon ground cinnamon

1/8 teaspoon pure ground vanilla
---
What you will need
---
Cutting board and knife

1 pan + spoon to stir

1 measuring cup

Measuring spoons

1 small bowl

1 big bowl + stick blender

1 pie dish 30 cm / 11.8 inches
---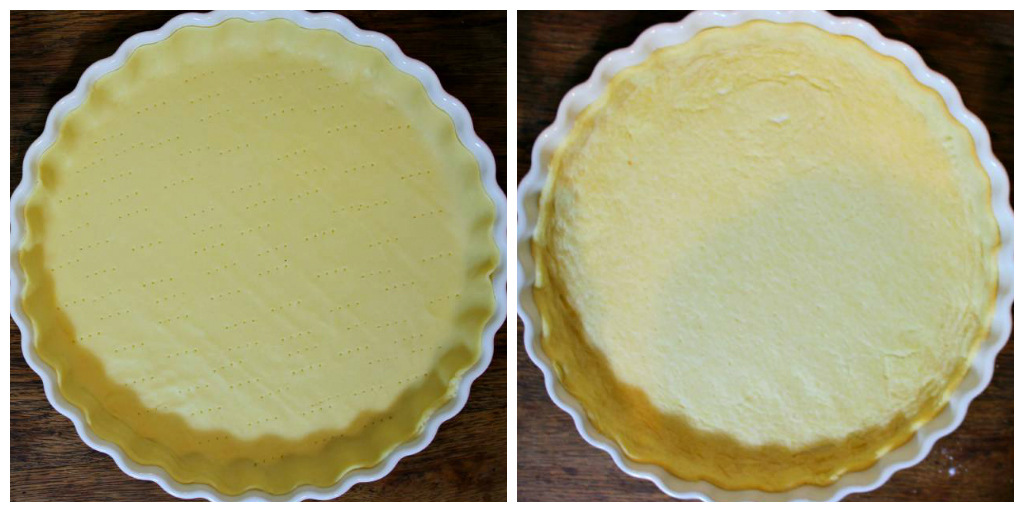 ---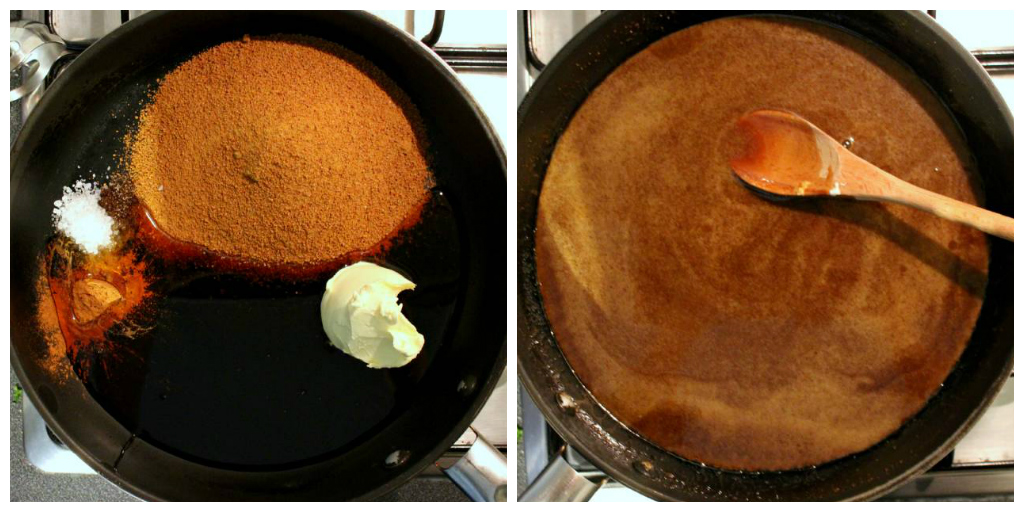 ---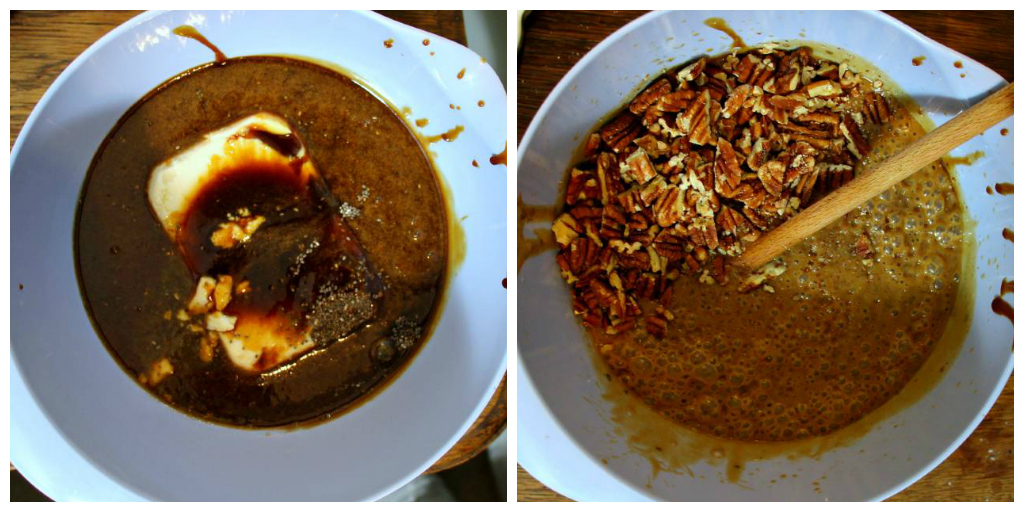 ---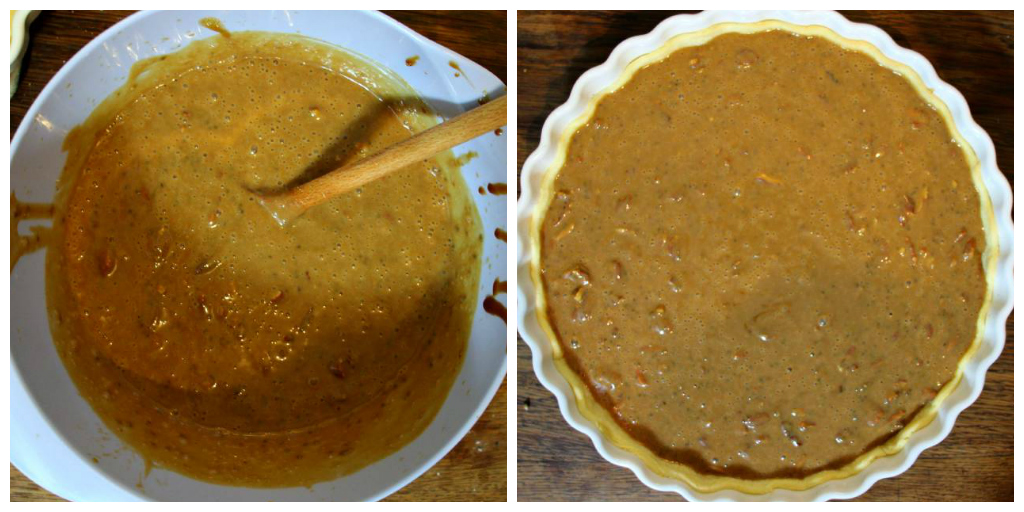 ---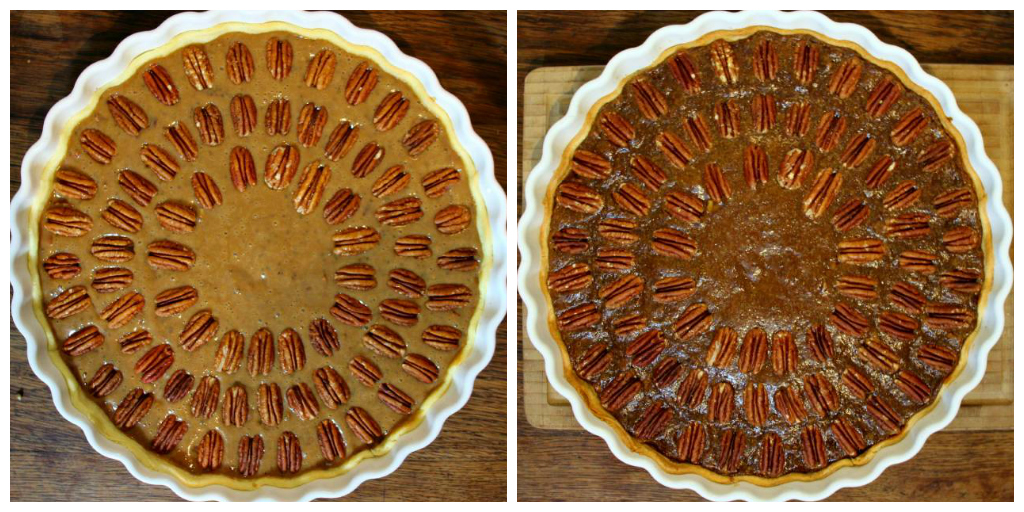 ---
Instructions
---
Preheat the oven to 180c (350 F).

---

Unwrap the vegan pastry and fit into a pie dish. Makes holes with a fork. Blind bake in a preheated oven on 180c (350 F) in the middle of the oven on normal setting for about 15 minutes. Take out and let cool down.

---

Put the vegan butter, maple syrup, coconut sugar, salt, vanilla and cinnamon in the pan. Turn heat on high and melt while stirring.

---

When melted and simmering turn heat to low. In a small bowl pour in some of the melted caramel. Add in the potato starch and mix until completely smooth. Add back into the pan and mix well. Turn off heat.

---

Put the silken tofu and chia seeds in a big bowl. Pour over the caramel. Mix with a stick blender until smooth.

---

Chop the pecans into halves (or smaller if you like), then add to the mixture. Pour the mixture into the blind baked pie crust. Optionally decorate with whole pecan nuts on top in a pattern you like.

---

Bake in a preheated oven at 180c (350 F) in the middle of the oven on normal setting for about 30 minutes. The pie will seem slightly soggy in the middle when finished baking, that´s ok, it will set once it cools down.

---

Store in the fridge once cooled down.
---
Enjoy !
---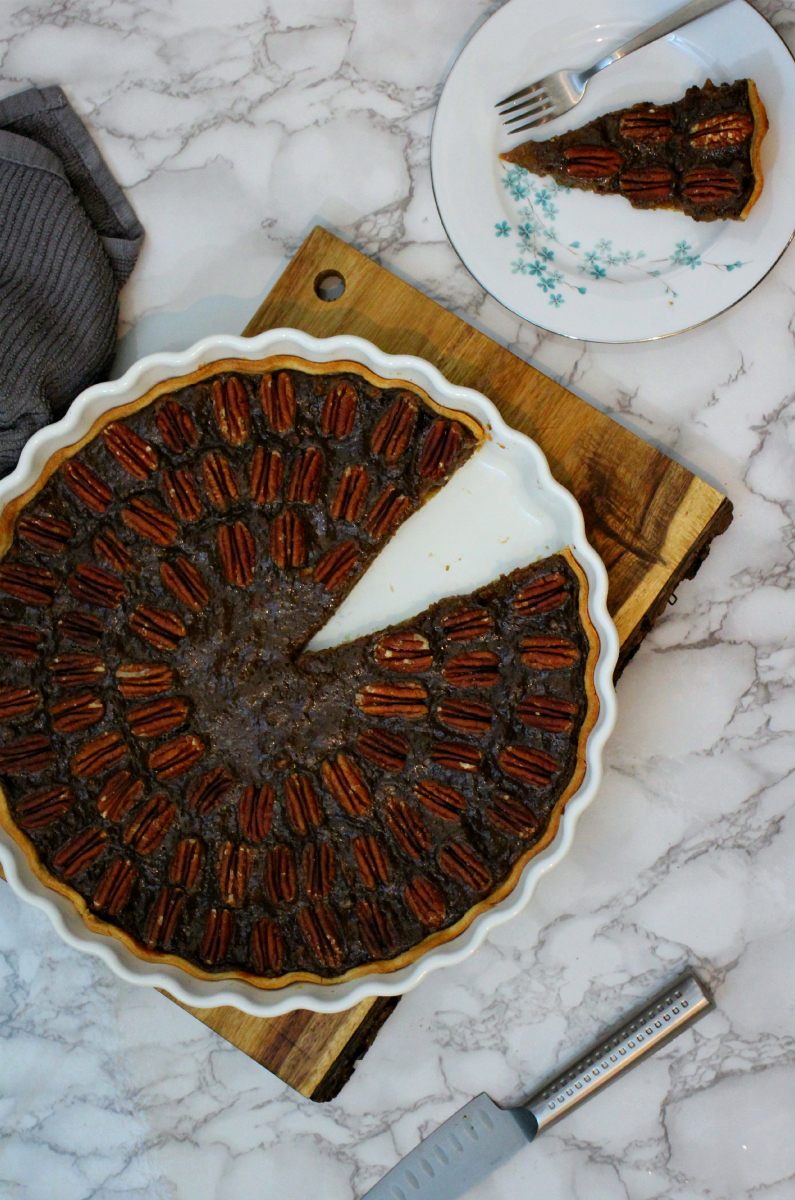 ---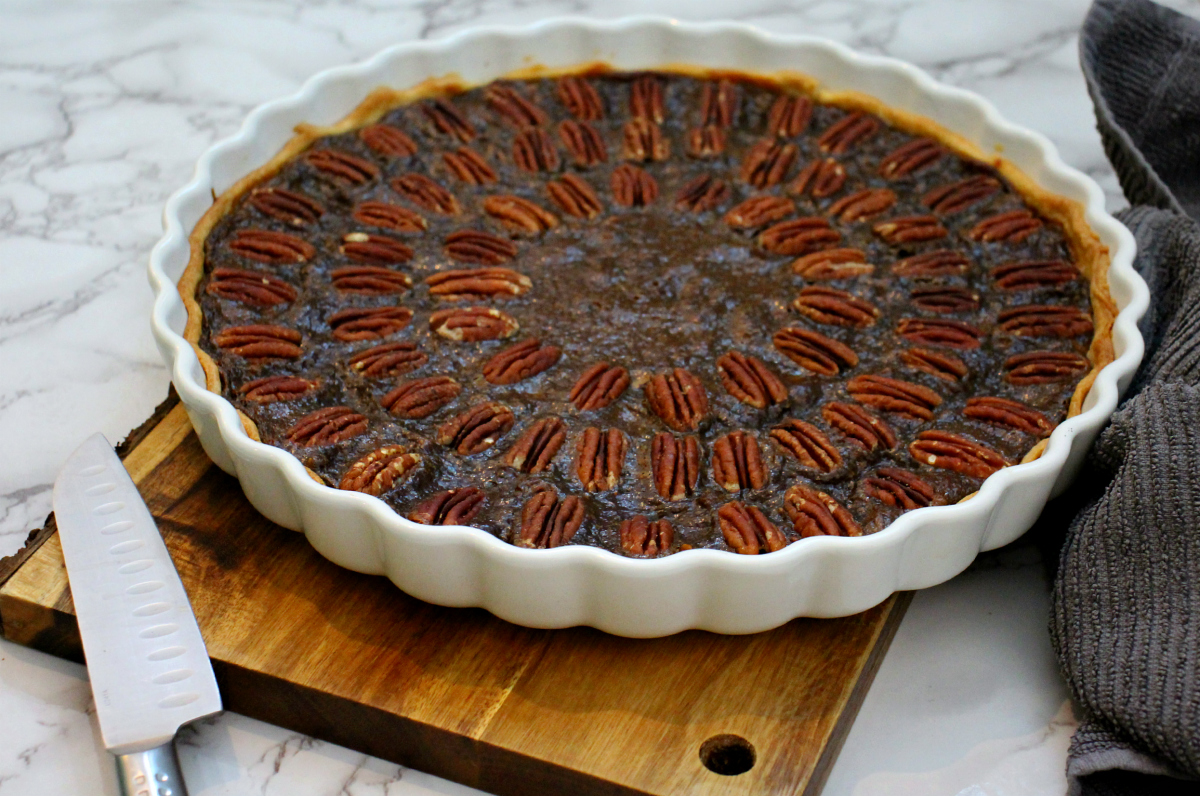 ---