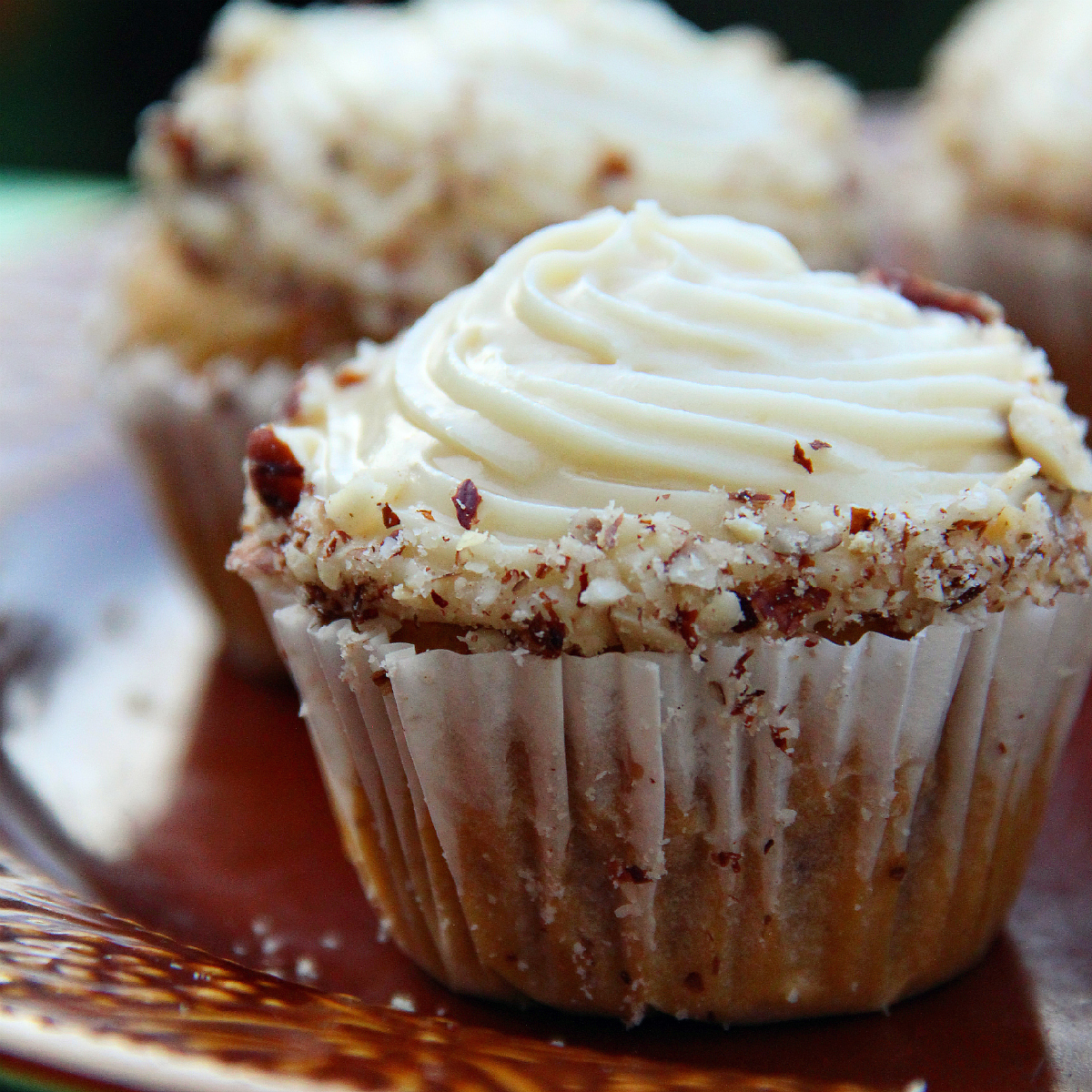 ---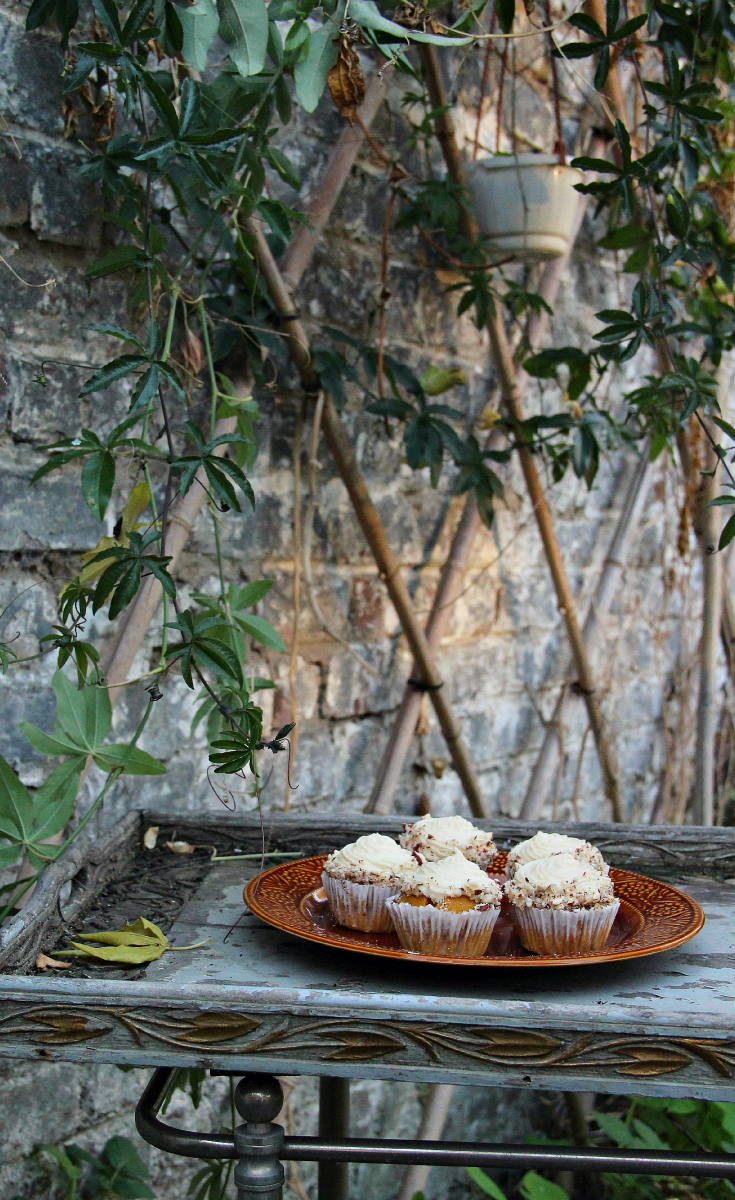 ---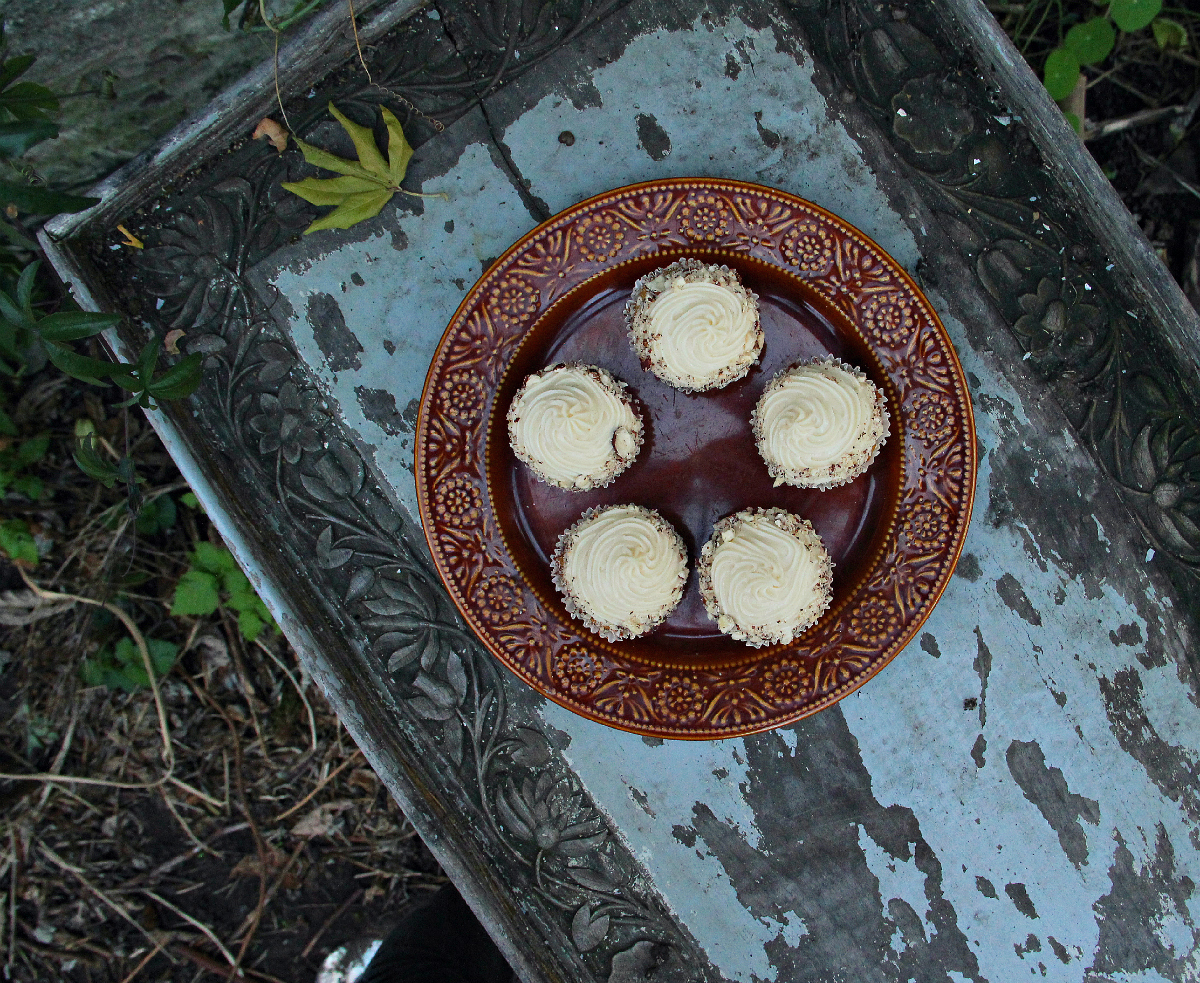 ---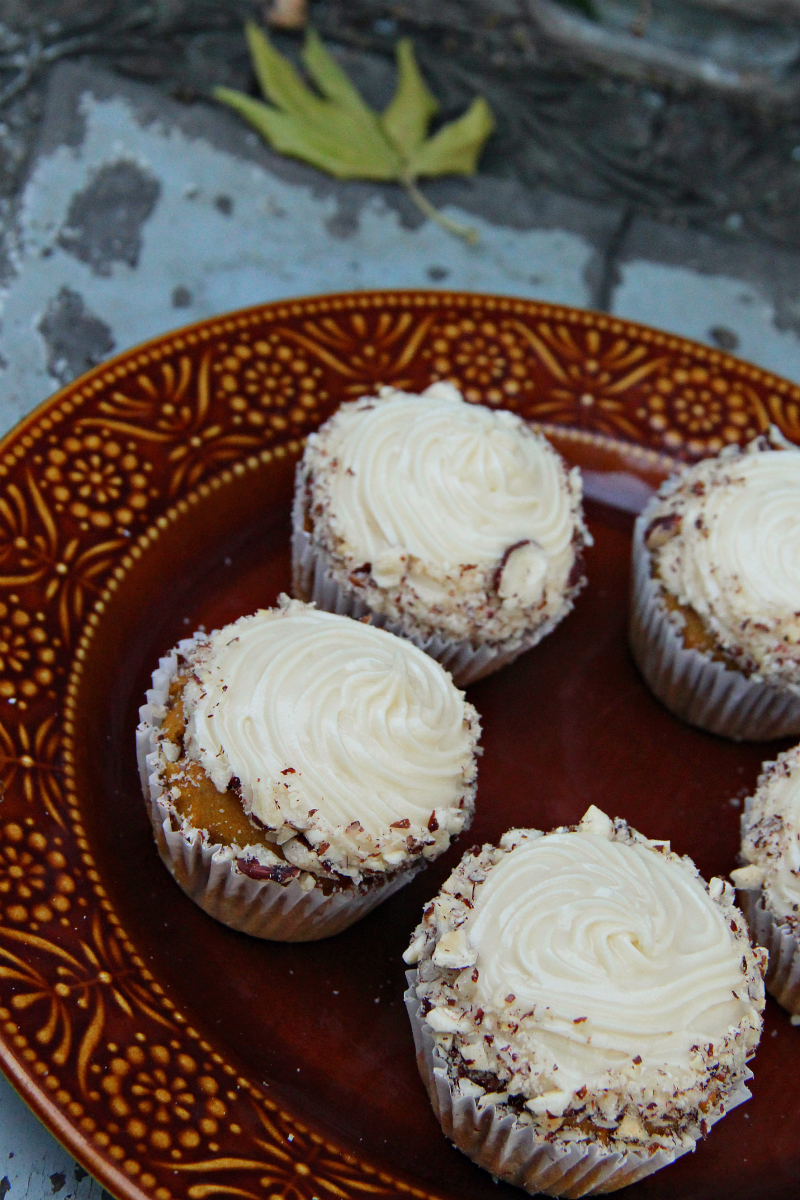 ---
I know many people like to cook with the canned pumpkin (why oh why?), so I put the measured end result of my homemade puree as well. I don't know what the texture is like in a canned version, so the water content may vary, and make a different result in the cupcakes. Opt for the real stuff, it will taste great !
For ease, you can always make the puree the night before, also the frosting. I do that, then there's less to do on the baking day itself. Also its good that the frosting has time to really cool down and set in the fridge. This frosting is thick and nice and holds it shape when piped !
---
Like cupcaked in general? Check out these:
---
---
Makes about 16 cupcakes
---
Ingredients
---
Cupcakes
---
½ hokkaido pumpkin (whole 1.3 kg / 2.9 lbs) (end result puree yields 2.5 dl / 1 cup)

1.2 dl brown sugar (½ cup)

1.2 dl granulated sugar (½ cup)

1.2 dl melted vegan butter / margarine (½ cup)

1.2 dl plant milk (½ cup)

3.5 dl organic white flour (1½ cup)

2 teaspoons baking powder

1 teaspoon vanilla sugar

1/4 teaspoon salt

1/4 teaspoon ground cinnamon

1/4 teaspoon ground ginger

1/8 teaspoon ground cloves

1 pinch ground allspice

1 pinch freshly grind nutmeg
---
Frosting
---
400g vegan cream cheese (14.1 oz)

5 dl powdered sugar (3 – 3.5 cups)

2 teaspoons shiro miso

Chopped hazelnuts (optional)
---
What you will need
---
Cupcakes
---
*Cutting board and knife

*Baking paper or silicone mat

*1 blender

Baking tray

1 big bowl

1 measuring cup

Measuring spoons

1 whisk

1 small pot for melting or a microwave

about 16 cupcake molds, 7 x 3.5 cm / 2.8 x 1.4 inches

about 16 cupcake liners (optional)
*for making the homemade pumpkin puree
---
Frosting
---
1 bowl

1 fork

1 spoon to measure
---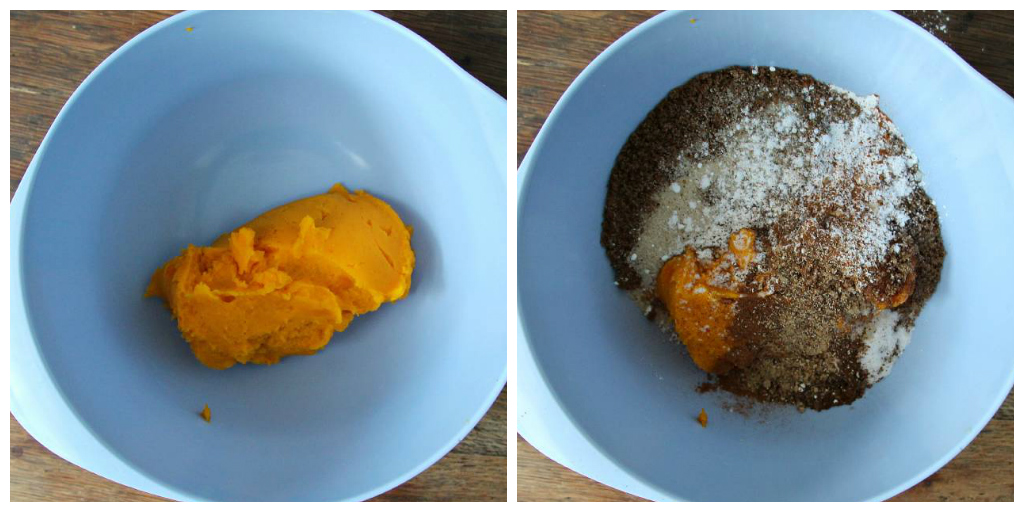 ---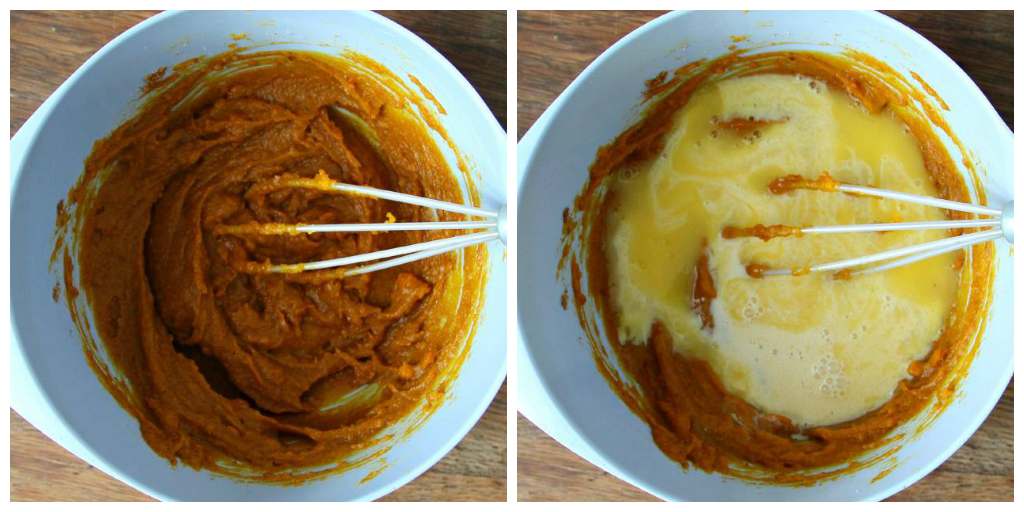 ---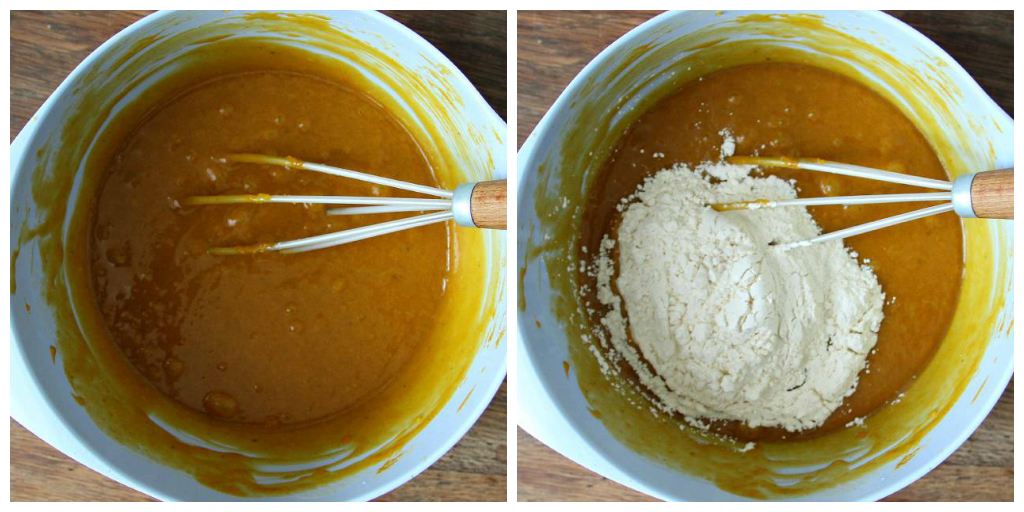 ---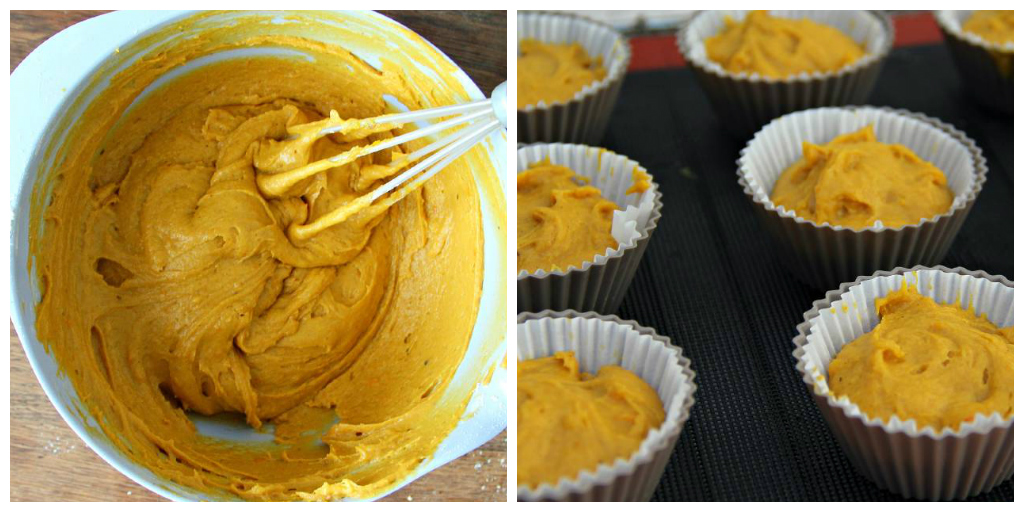 ---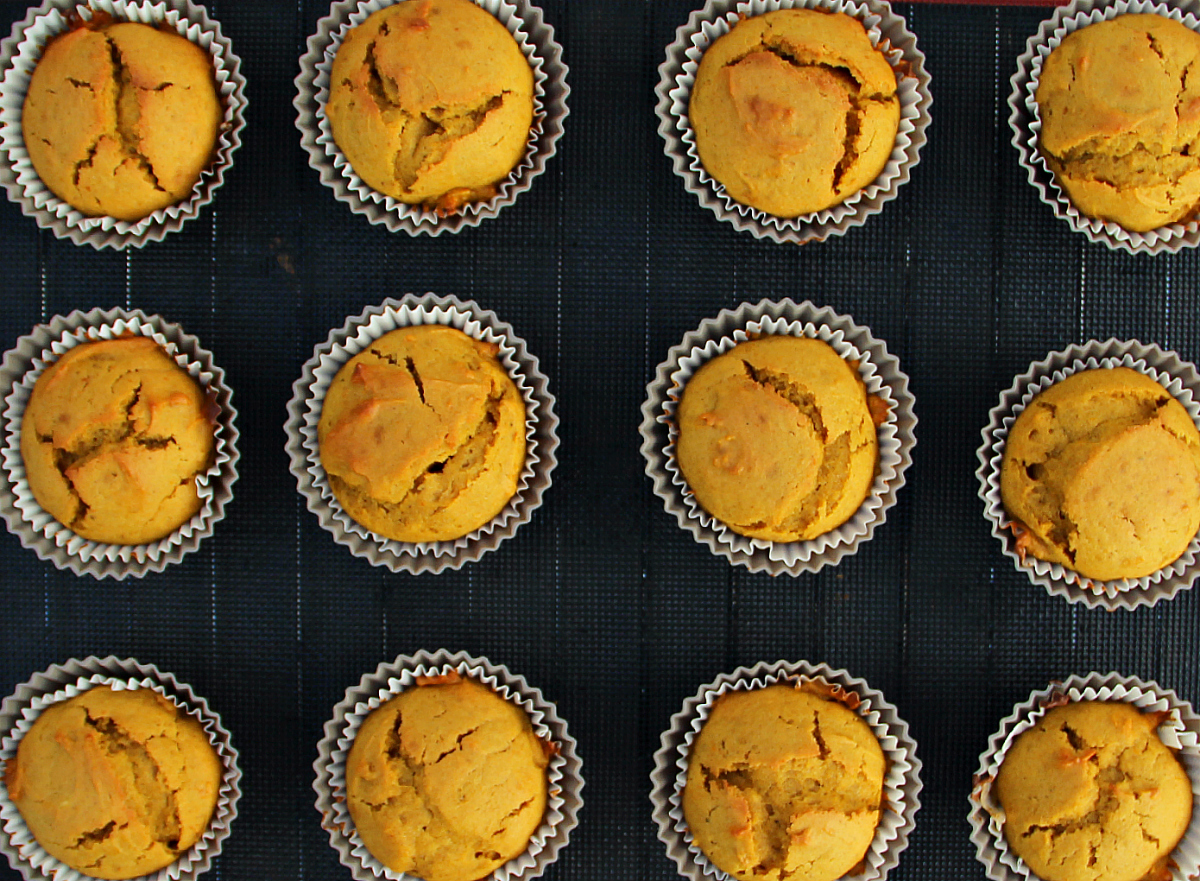 ---

---
Instructions
---
Frosting
---
Put the vegan cheese and shiro miso in a bowl, mix with a fork.

---

Put in the powdered sugar and mix. Stir as little as possible. Just incorporate it. The more you stir it around the more liquidy it gets.

---

When mixed put in the fridge at let cool down. It will stiffen up more.
---
Pumpkin puree
---
Cut the pumpkin in half, deseed it. Place on a baking tray with baking paper or a silicone mat.

---

Bake it for 40 minutes on 200 c (390 F) on normal setting.

---

Let it rest until safe to handle, then scoop out the meat, discarding the skins. Blend with 3-4 tablespoons plant milk to a very smooth texture. This made 2.5 dl (1 cup).
---
Cupcakes
---
Preheat the oven to 180 c (350 F).

---

Put the homemade pumpkin puree in the bowl with the baking powder, vanilla sugar, salt, cinnamon, ginger, cloves, allspice and nutmeg. Whisk well.

---

Melt the butter (I use the microwave for ease), pour it in the mixture with the plant milk of choice. Whisk well.

---

Put in the four and whisk well until everything is incorporated.

---

Line the cupcake molds (optional), sometime you don't need it if you have silicone molds. Put in the dough 1 spoonful at the time, until you have filled the cupcakes a bit more than 2/3 full (pictured).

---

Bake in a preheated oven at 180 c (350 F), in the middle of the oven for about 20 minutes.

---

Let cool completely down before putting the frosting on, or else it will melt the frosting.

---

Add the frosting to a piping bag with a nozzle of choice.

---

Pipe the frosting on when the cupcakes has cooled down. Decorate with chopped hazelnuts (optional).
---
Enjoy !
---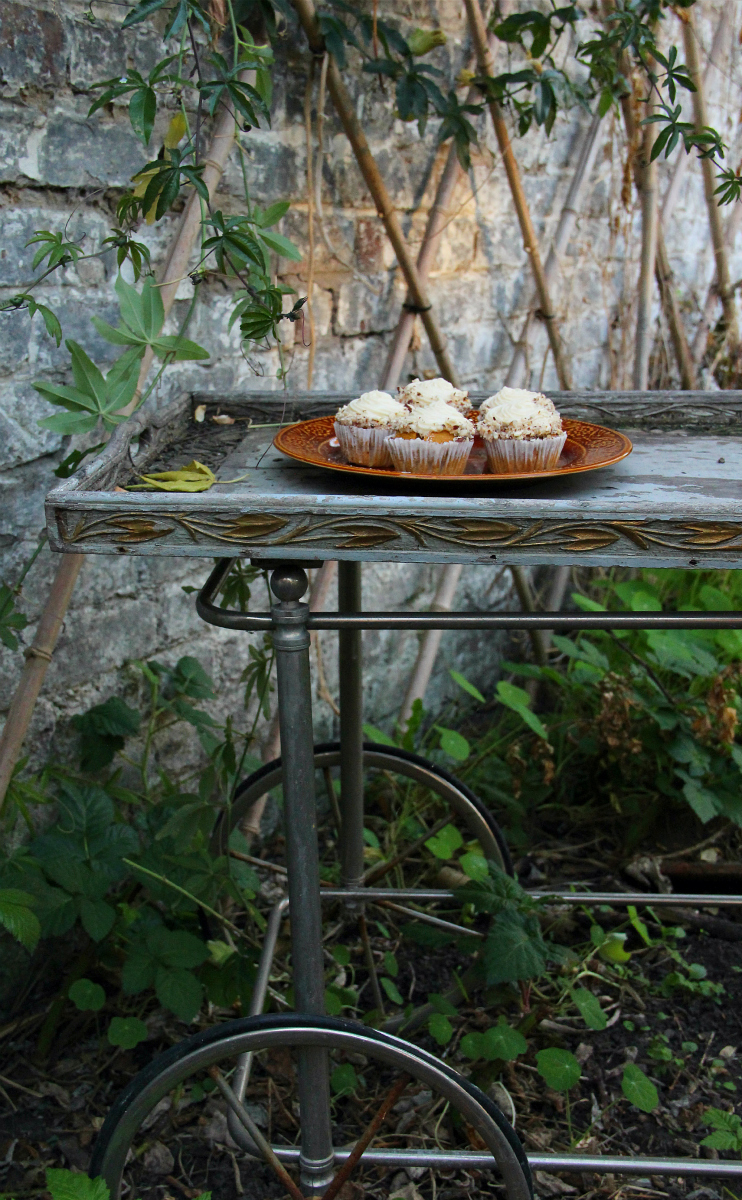 ---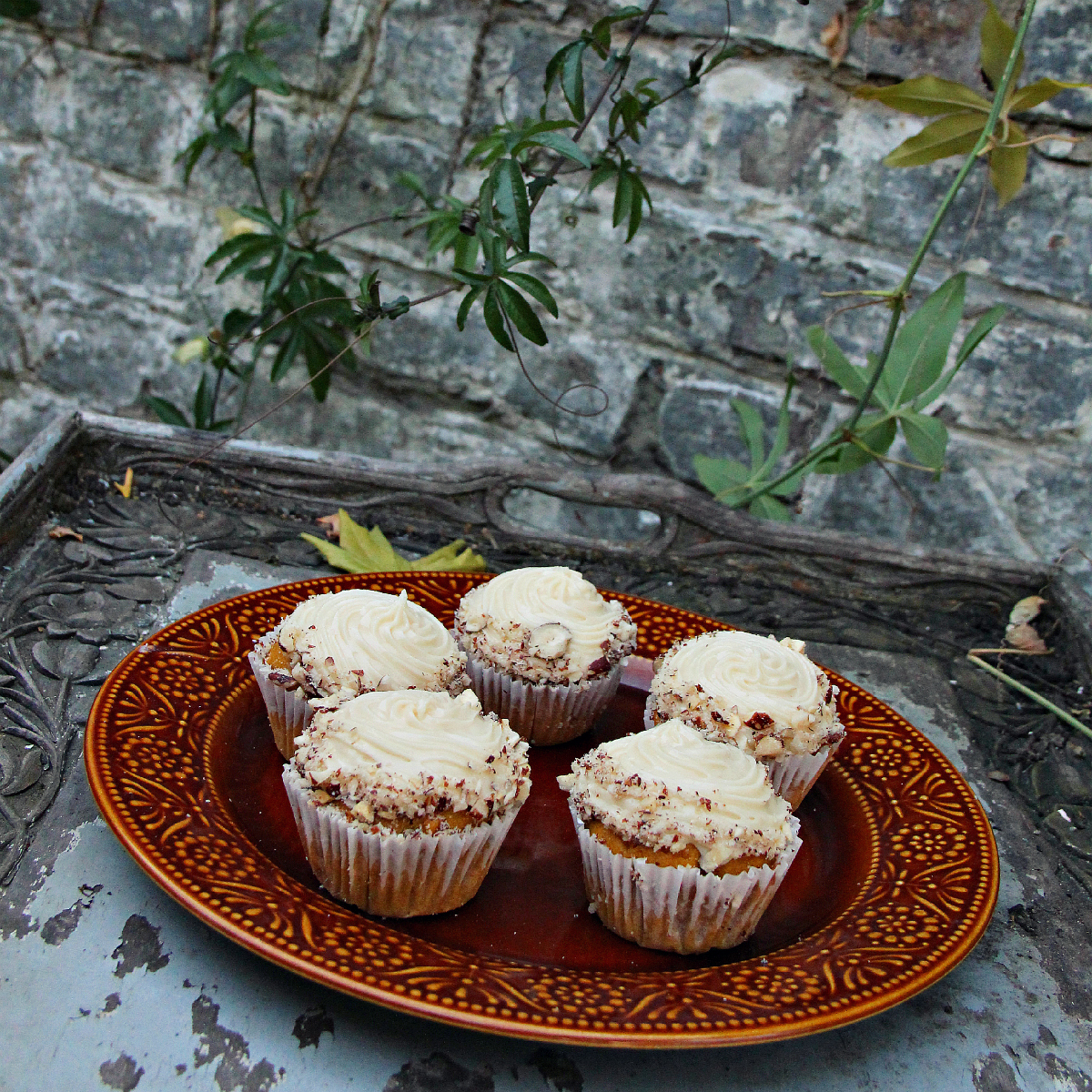 ---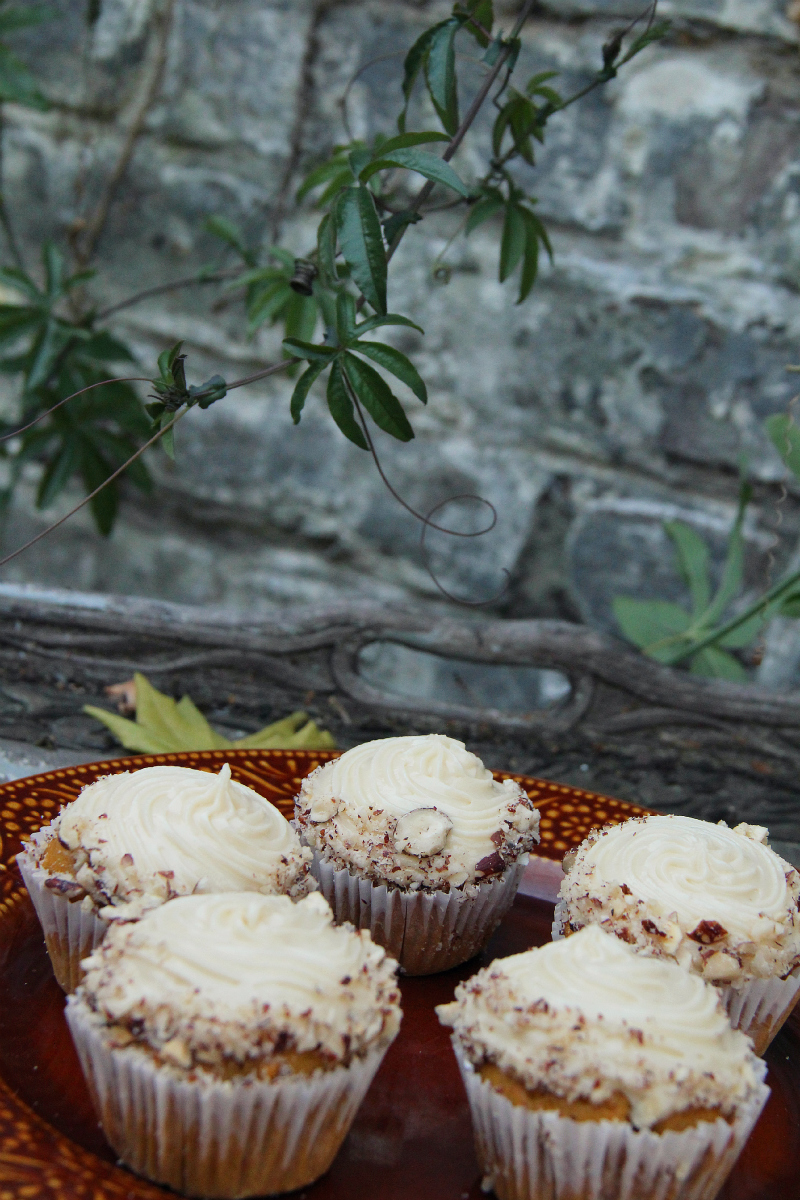 ---