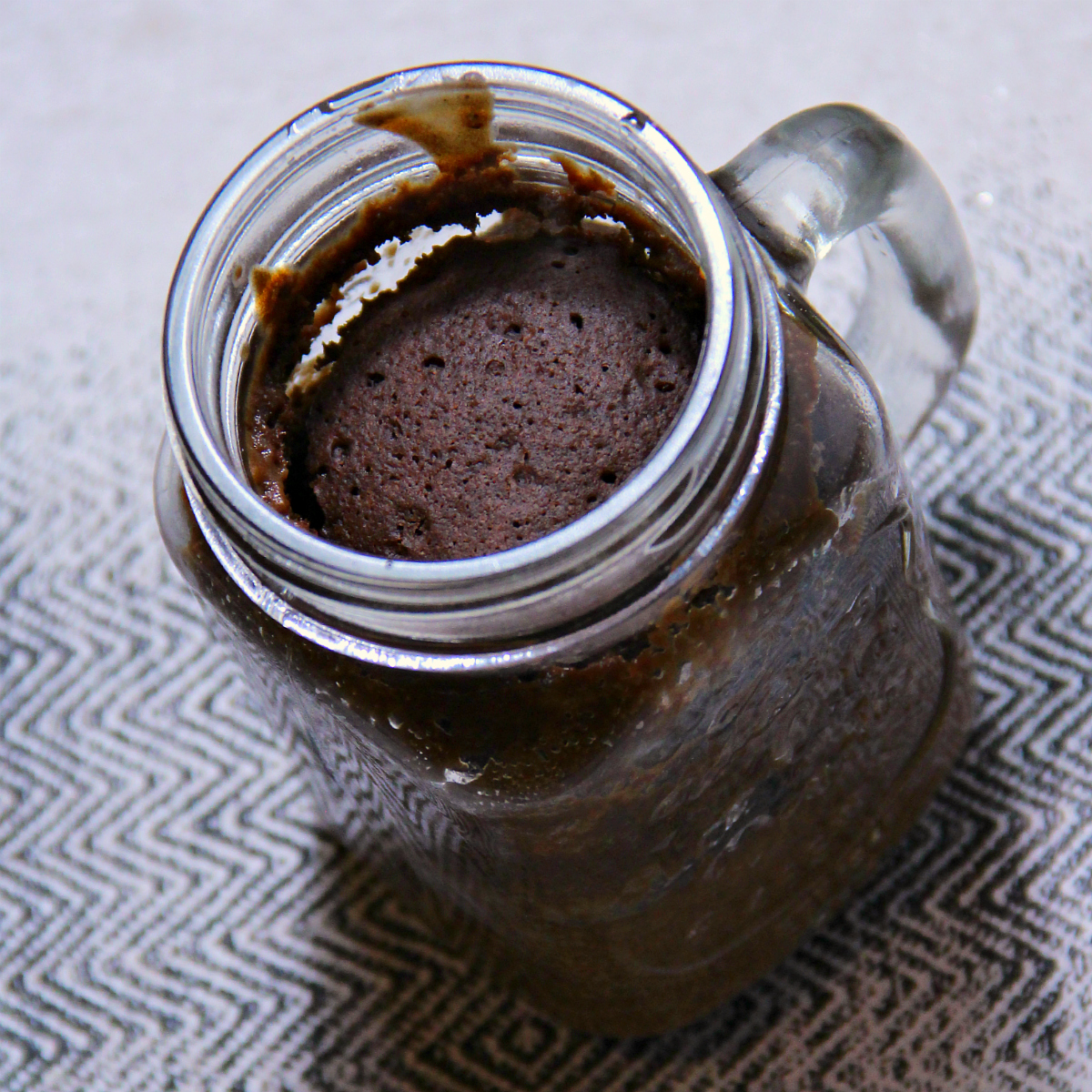 ---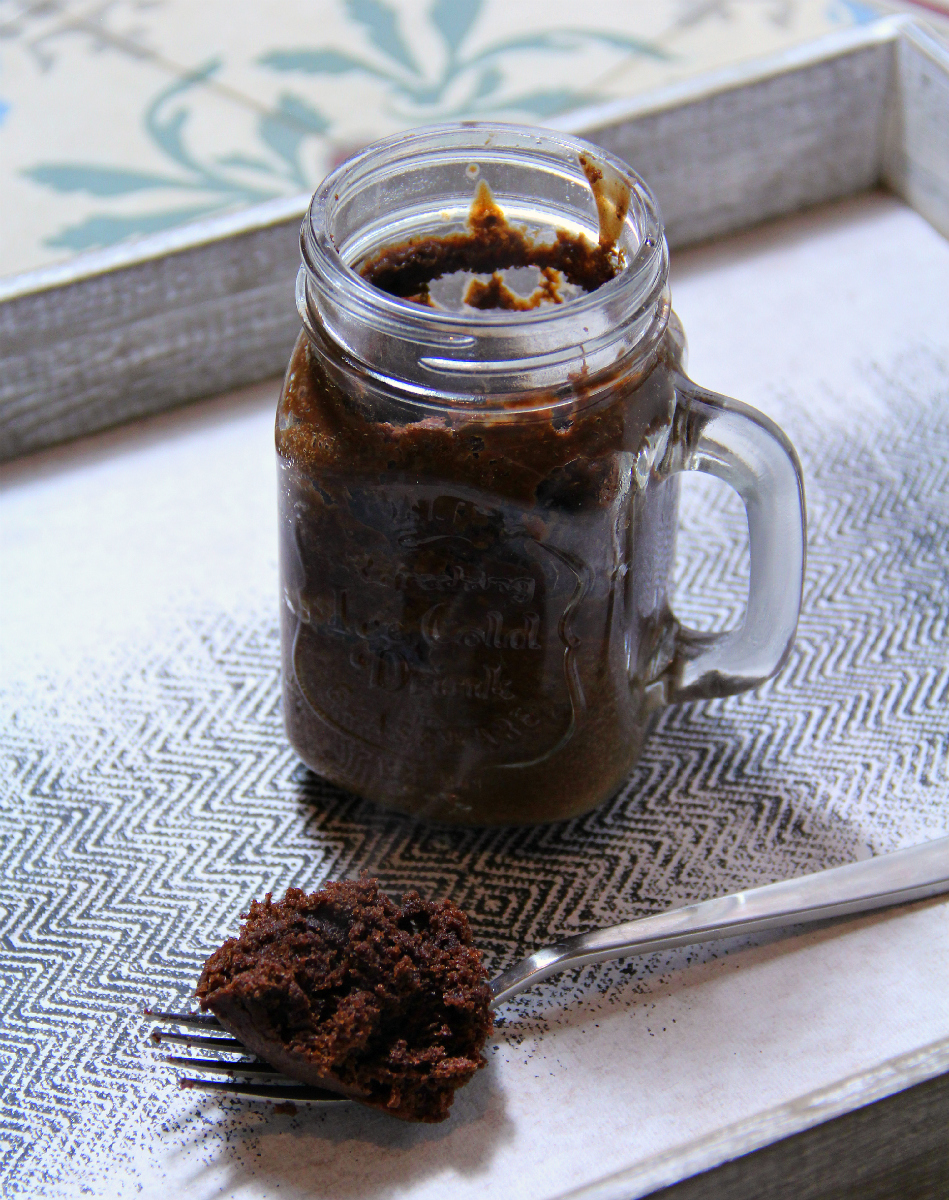 ---
The quickest snack you can make in a matter of minutes, literally !
This is a super chocolatey, fluffy and spongy cake, moist and warm. All you need is a big mug, a fork to mix, spoons to measure and a microwave on the right setting.
I have tried many chocolate mug cake recipes, but always I end up using more or less minutes than the recipe actually says, and it never gives a good result. The microwave – like an oven – can cook with different results.
Your cake might not come out of the oven fully baked, or maybe overly dry and baked, if you use the wrong temperature. If you stick to using a 700w setting on the microwave, or have a 700w microwave and use 100% power, then this will take exactly 2 minutes, and give you the perfect result !
Feel free to use any other oil than sunflower, its just what I had on hand, just beware that if you use olive oil it will taste weird, so use something flavourless like canola, peanut, the flavourless coconut etc etc.
Optionally, if you have it, add a tablespoon vegan chocolate chips after you have stirred it, or dollop a vegan nutella right in the middle.. !
---
Serves 1 big mug / jar / cup
---
Ingredients
---
Dry
---
6 tablespoons white organic flour

4 tablespoons raw coco powder

3 tablespoons brown sugar

3/4 teaspoon vanilla sugar

3/4 teaspoon baking powder

1 pinch salt
---
Wet
---
6 tablespoons plant milk of choice

1 tablespoon sunflower oil
---
What you will need
---
1 big mug / cup / glass / jar

Spoons to measure

1 fork

1 microwave
---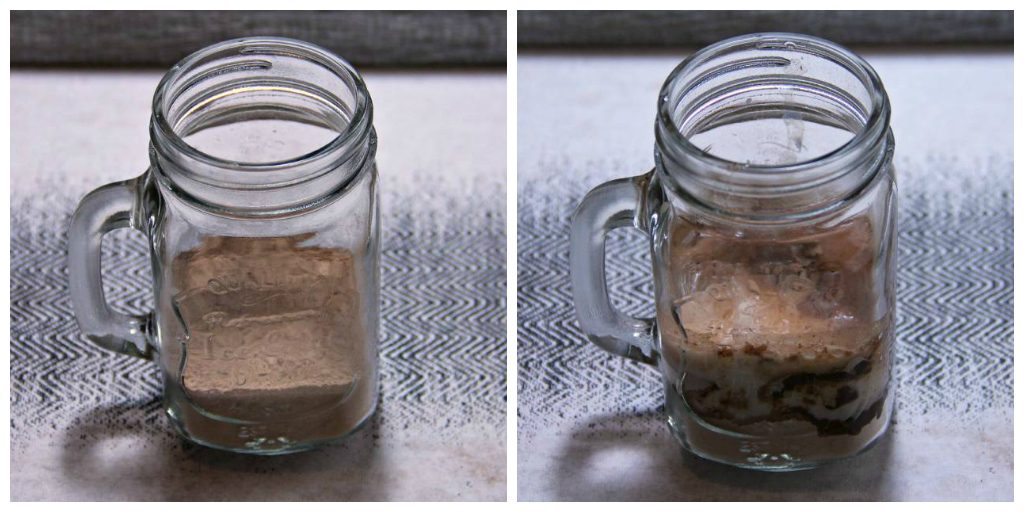 ---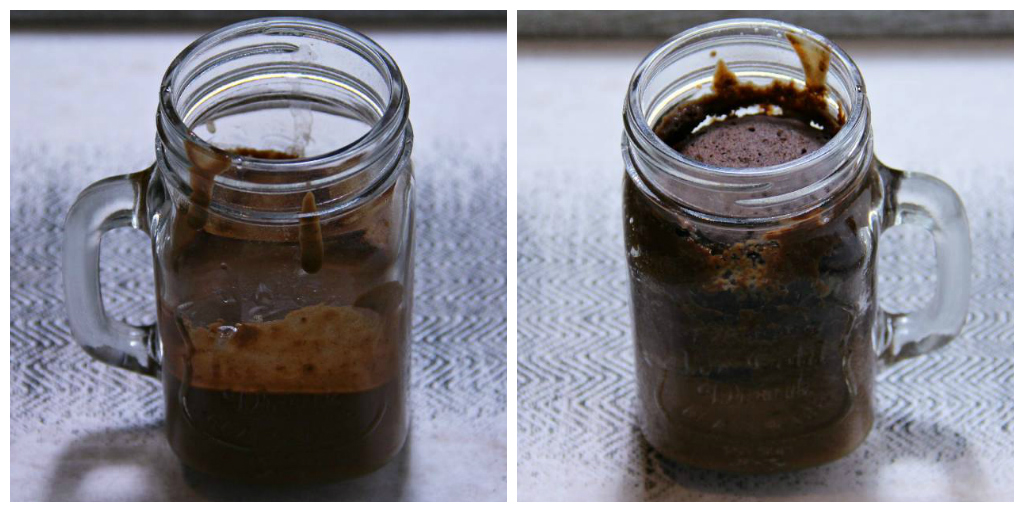 ---
Instructions
---
Measure all the dry ingredients and put in the cup or glass of choice. Mix everything very well with a fork.

---

Put in the wet ingredients and mix everything really well. Make sure to mix all the flour in the bottom as well, or else you get a dry unwelcome surprise in your cake. Just mix super well.

---

Microwave in the oven for 2 minutes / 120 seconds exactly on 700w.

---

If you don't have the power setting on 700w there is no guarantee that 2 minutes will give the same result.

---

Tip: If you place the cup in the microwave off-centre, it will get more evenly baked as it spins around inside.
---
Enjoy !
---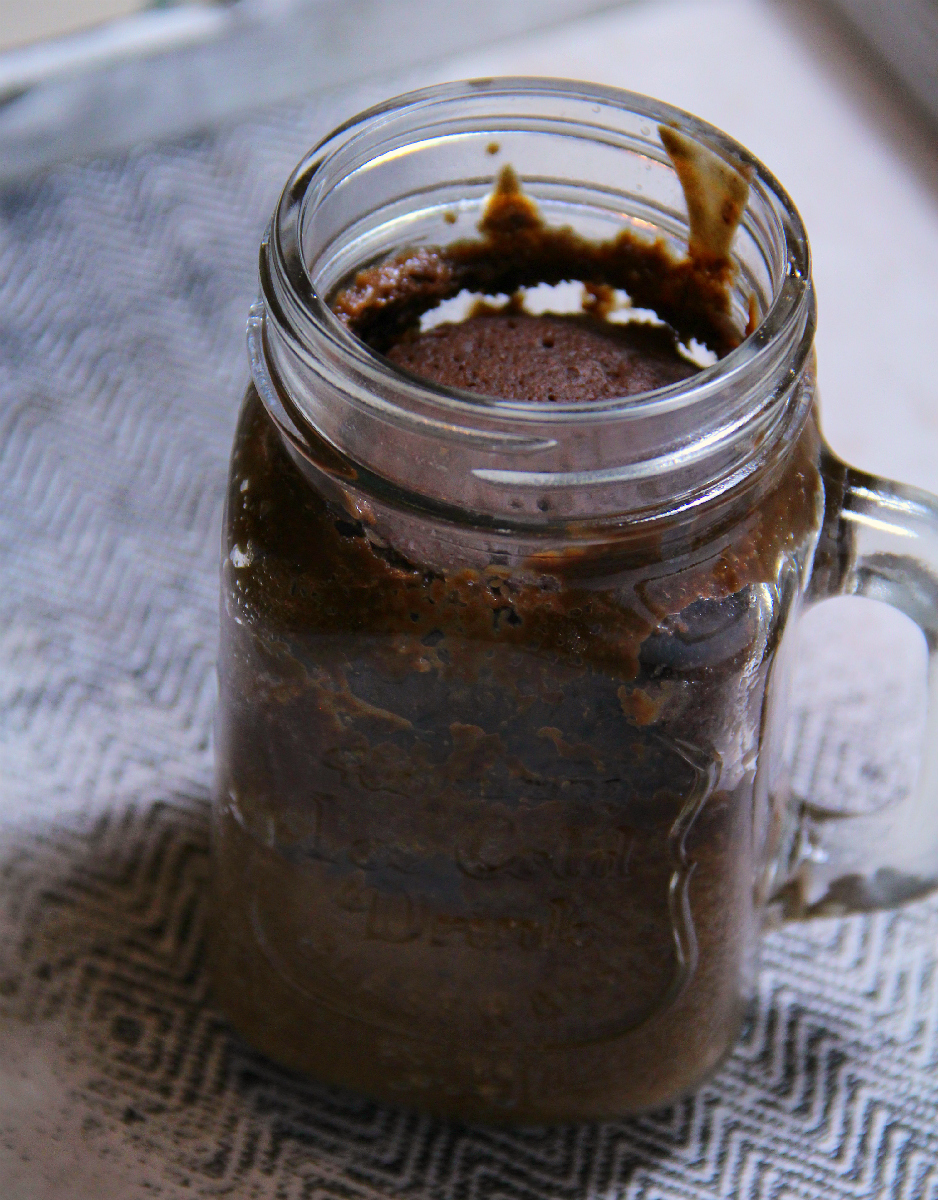 ---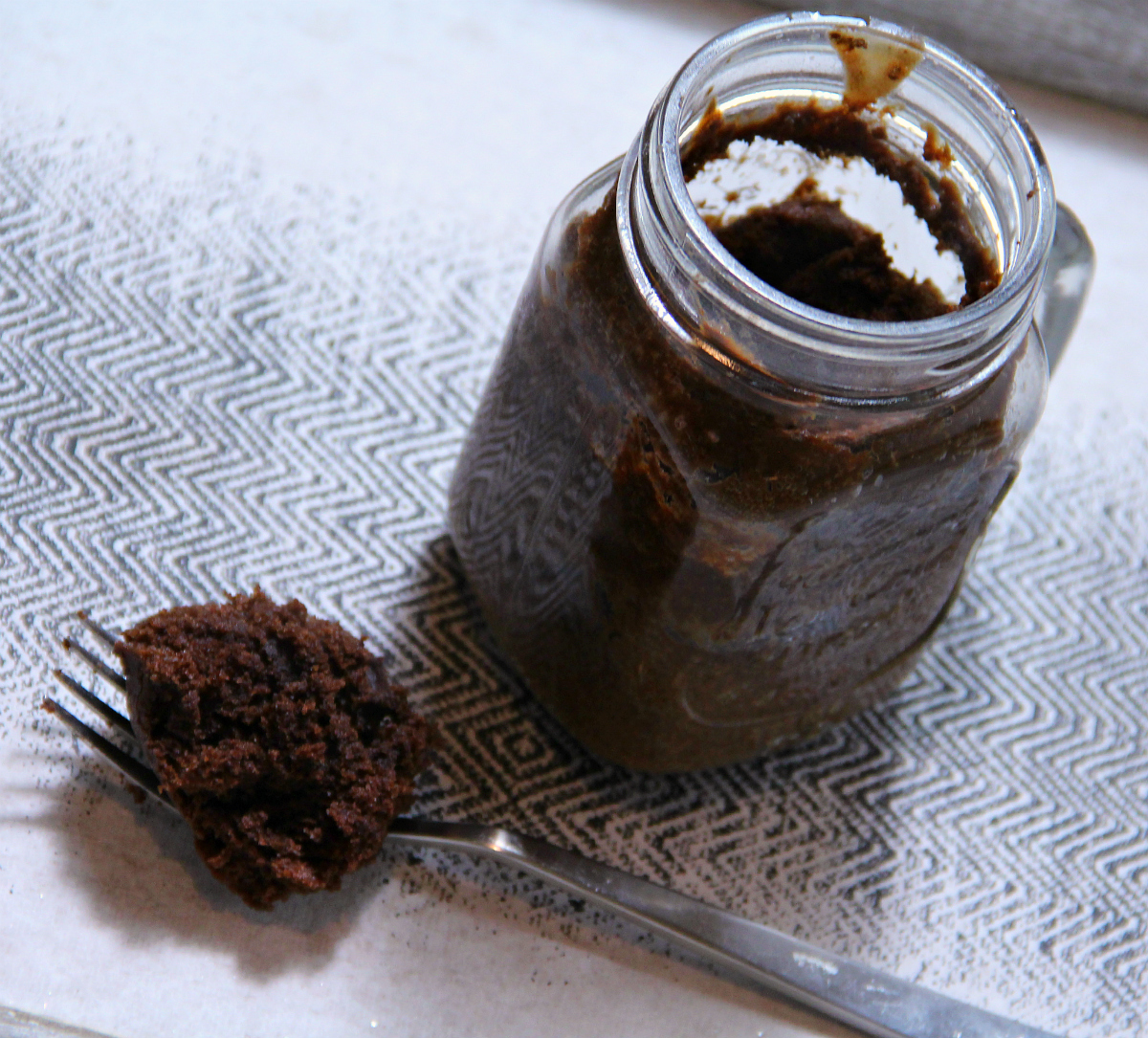 ---