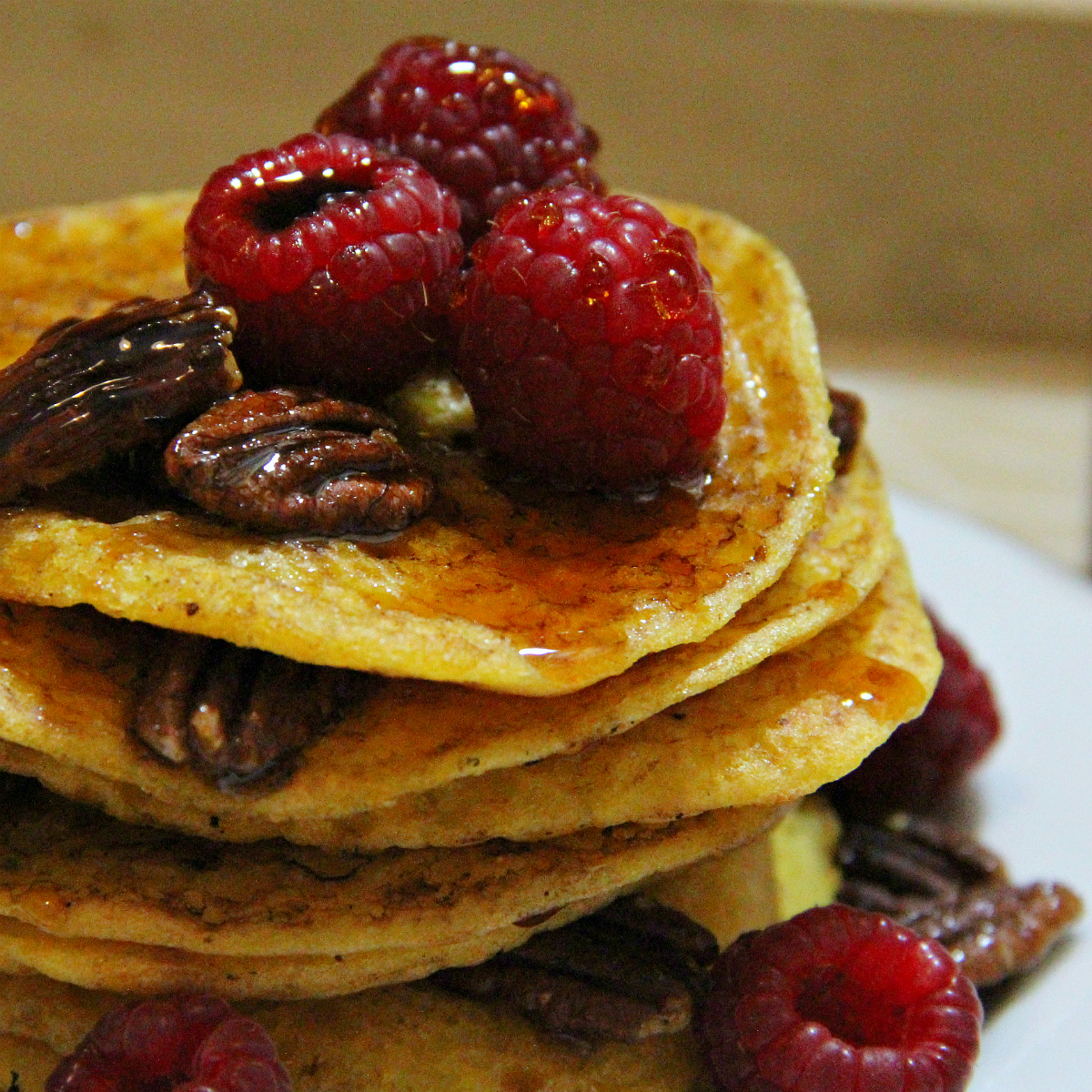 ---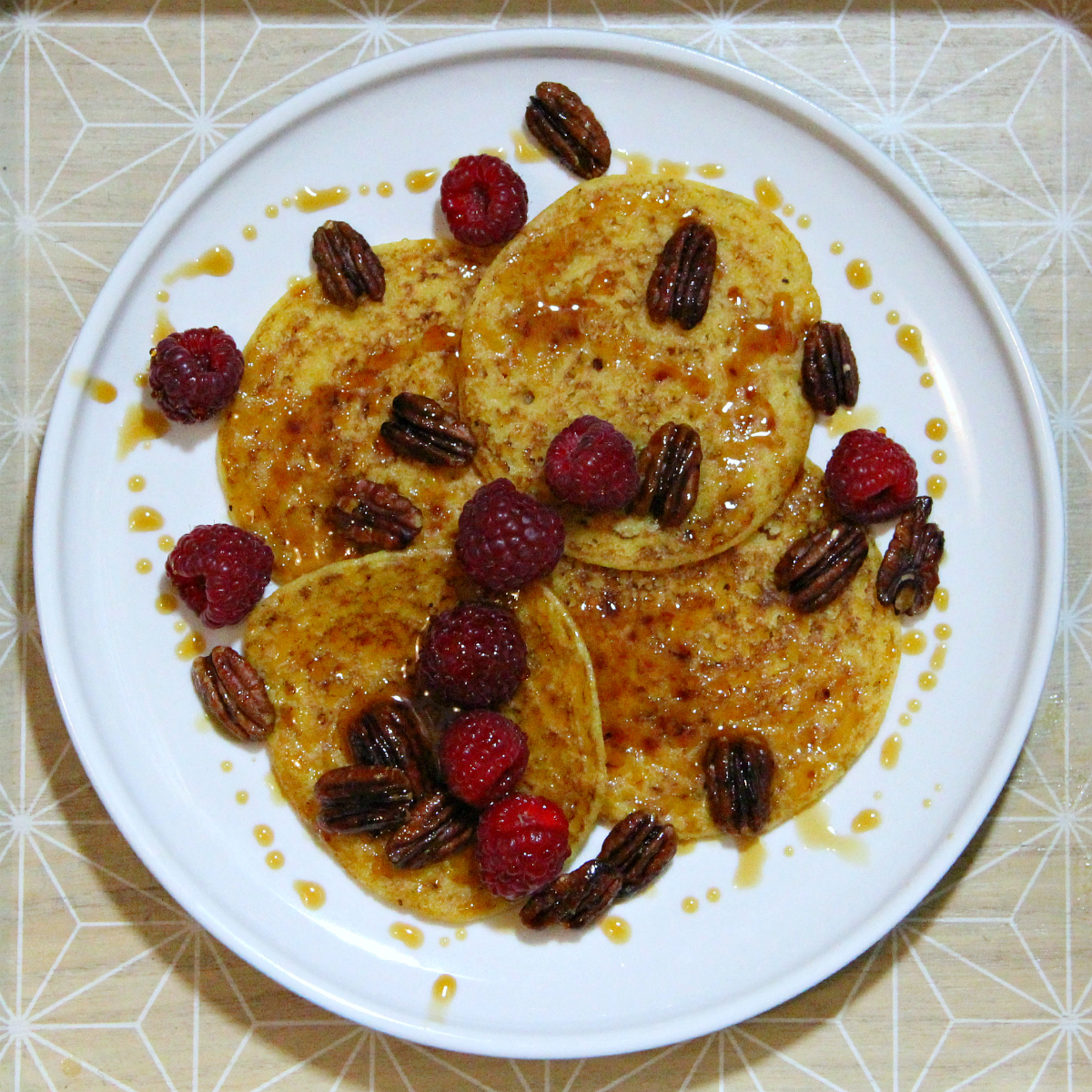 ---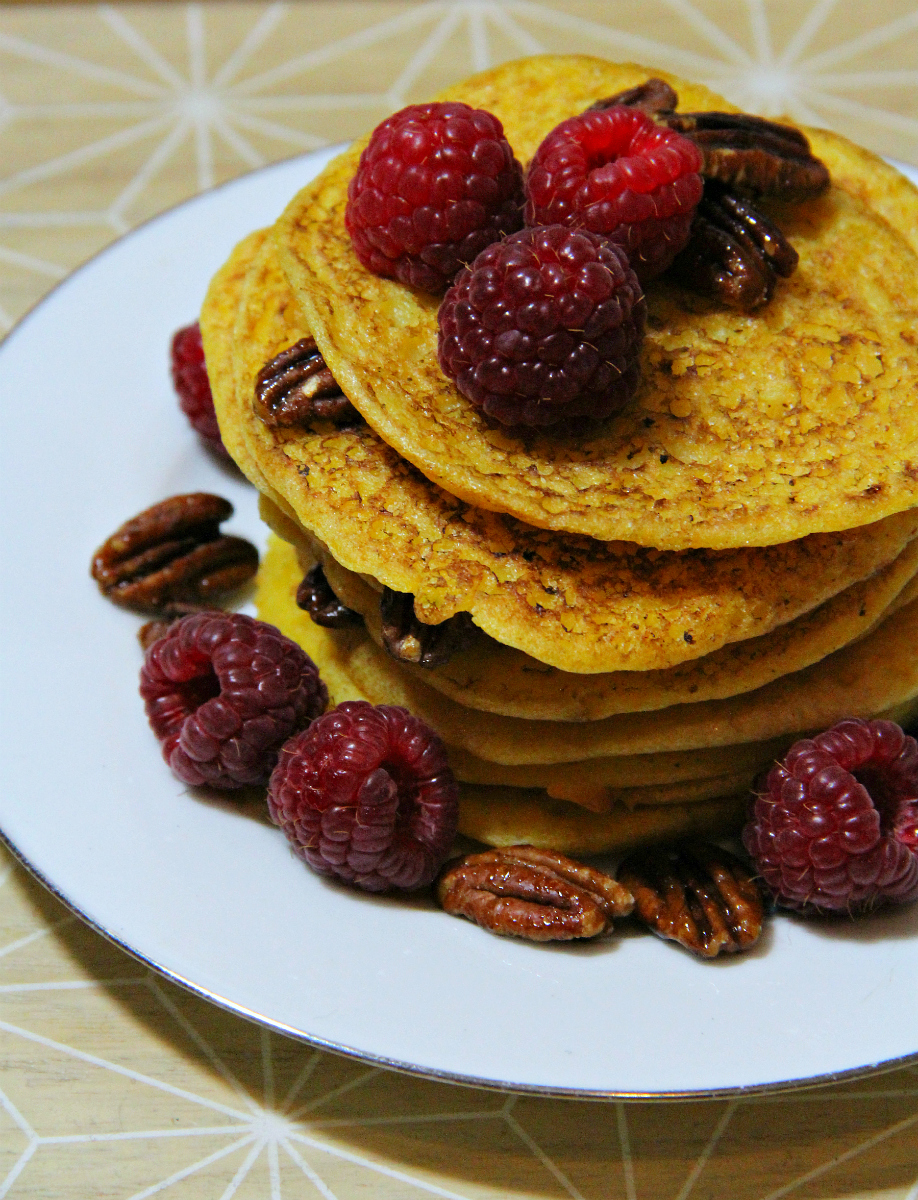 ---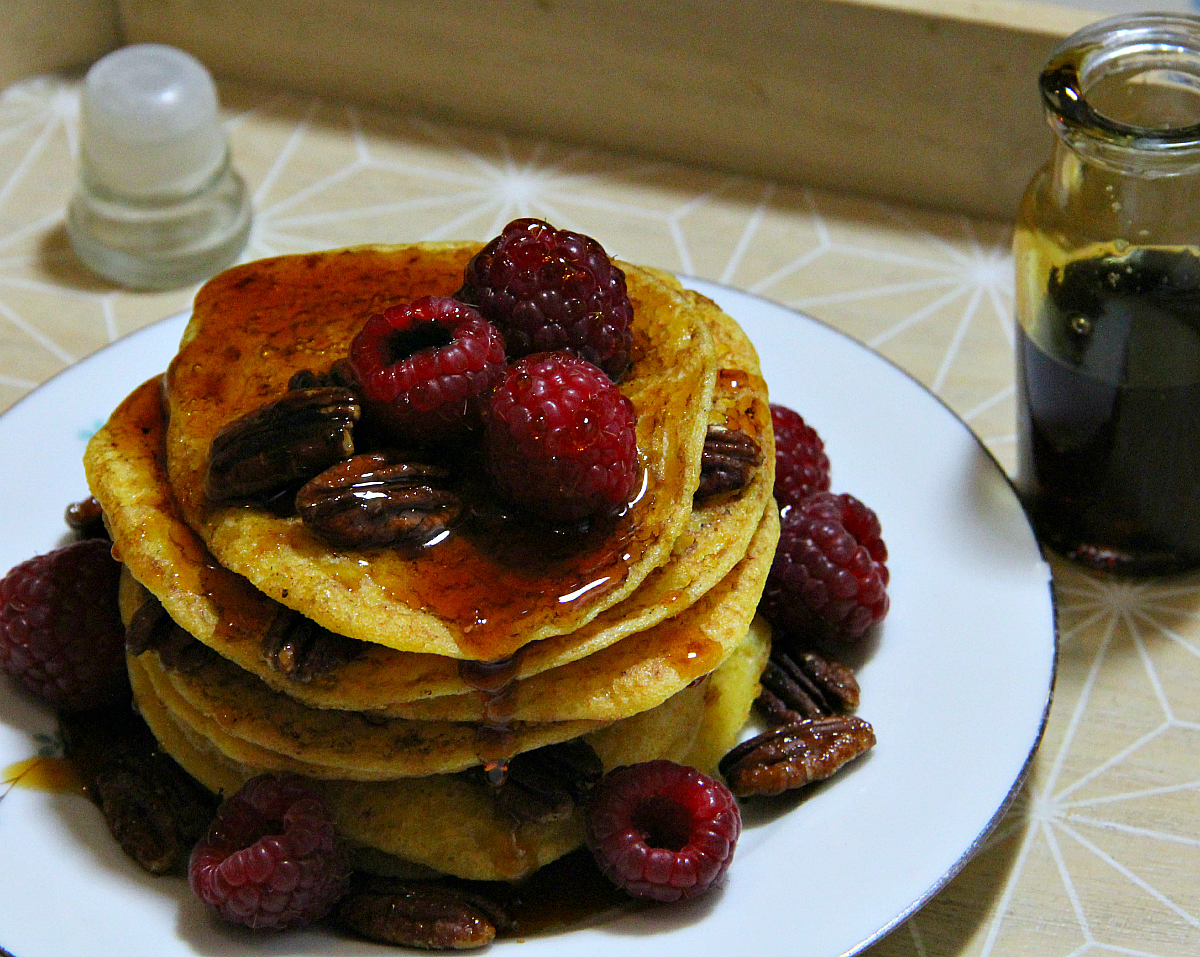 ---
Cherokee corn pones, johnny cakes, batter cake, ash cake, journey cakes, hoe cake, mush bread... Lots of other names as well.
This is my first recipe in my upcoming pre-contact vegan native American food series. Pre-contact in the sense that I only use ingredients that were available and used by the native Americans, before they had contact with the western world. There is an incredible amount of ingredients native to America and the cuisine is very interesting but unfortunately often forgotten. In this series I hope to share some recipes that people have not tried yet, and open the doors to a new cuisine.
Did you know that the tomato was only found in the Americas, and did not exist in fx Indian and Italian cuisine, not at least before the westerners colonized America. It's hard for me to imagine dahl and a curry, or lasagna or a bolognese without tomato! But for many years this was the case. It's just recently that these common vegetables were available for the rest of the world. The potato did not exist in Europe either before the colonization of the Americas.
It puts things into perspective, and using only native American ingredients - that would happen to be available in the same region in the Americas – will show how amazing this forgotten cuisine is.
This corn pone would have been available in most of the Americas, as corn was very widely spread. The raspberries would be found in the northern regions, as well as the maple syrup. By trading they would also have access to the pecan which was widely found in the southern part of the US and further south.
Granted, they did not have baking powder available, so this is my modern addition to this recipe to make it just that tiny bit more fluffy. Don't hate me.
These amazing corn pones smell a bit like popcorn when golden, taste a bit like corn too, as has that salty finish as well. When paired with the maple glazed pecans, berries and more maple syrup it all comes together to a sweet and healthy breakfast and the taste of the corn kinda disappears in all the yummy sweetness ! And – these are gluten free too !
---
Like pancakes in general? Then check out these:
---
---
Makes about 25 small corn pones
---
Ingredients
---
Corn pones
---
5 dl yellow corn flour (2 cups)

7.1 dl water (2.5 cups)

2 teaspoons baking powder

1 teaspoon salt

Vegan butter / margarine as needed
---
Maple toasted pecans
---
50g pecan nuts (1.8 oz)

2 tablespoons maple syrup
---
Other toppings
---
125g fresh raspberries

Maple syrup as desired
---
What you will need
---
1 big bowl

1 whisk

1 measuring cup

Measuring spoons

1 pan

1 spatula

1 ovenproof dish
---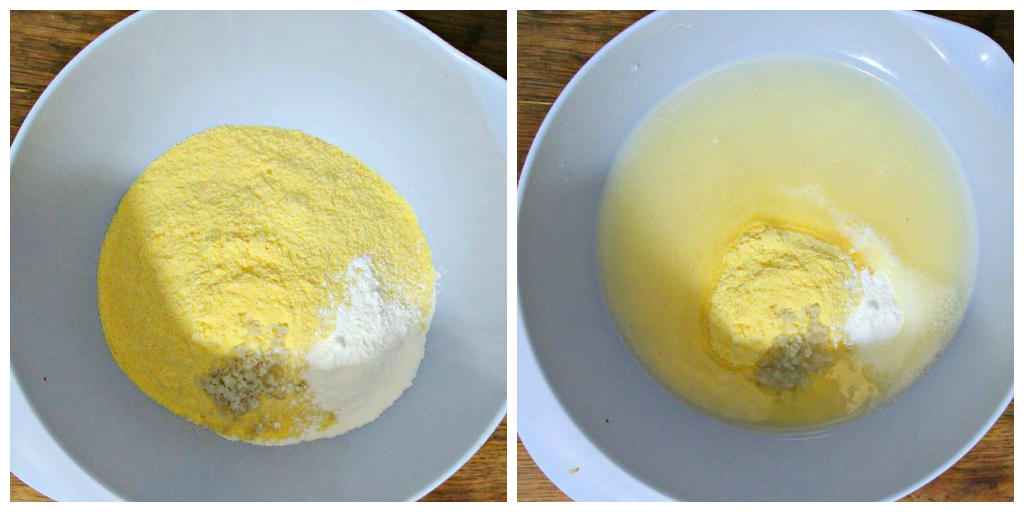 ---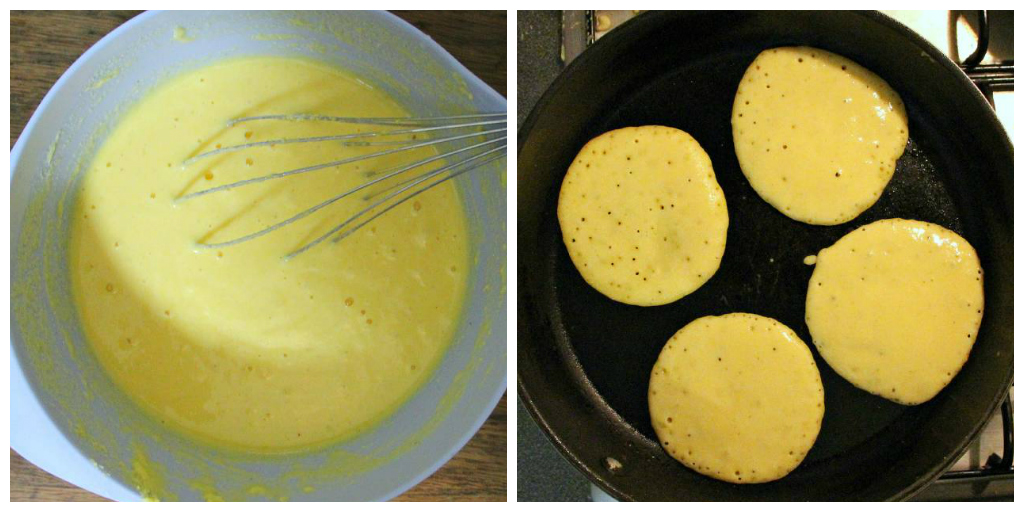 ---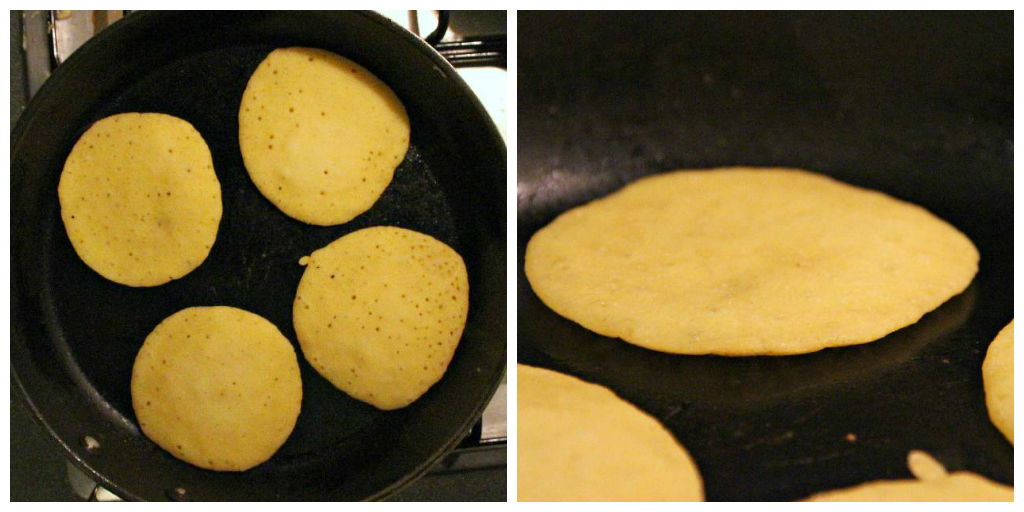 ---
---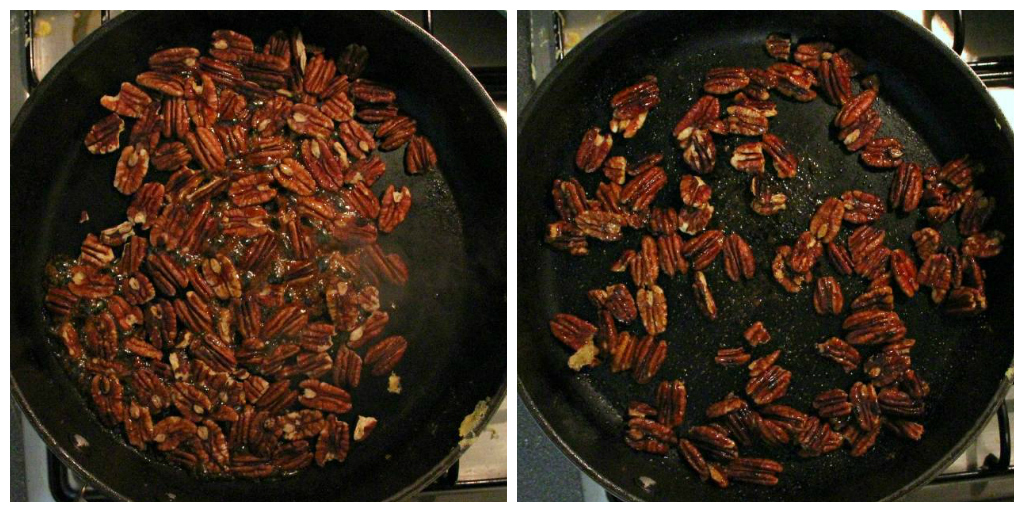 ---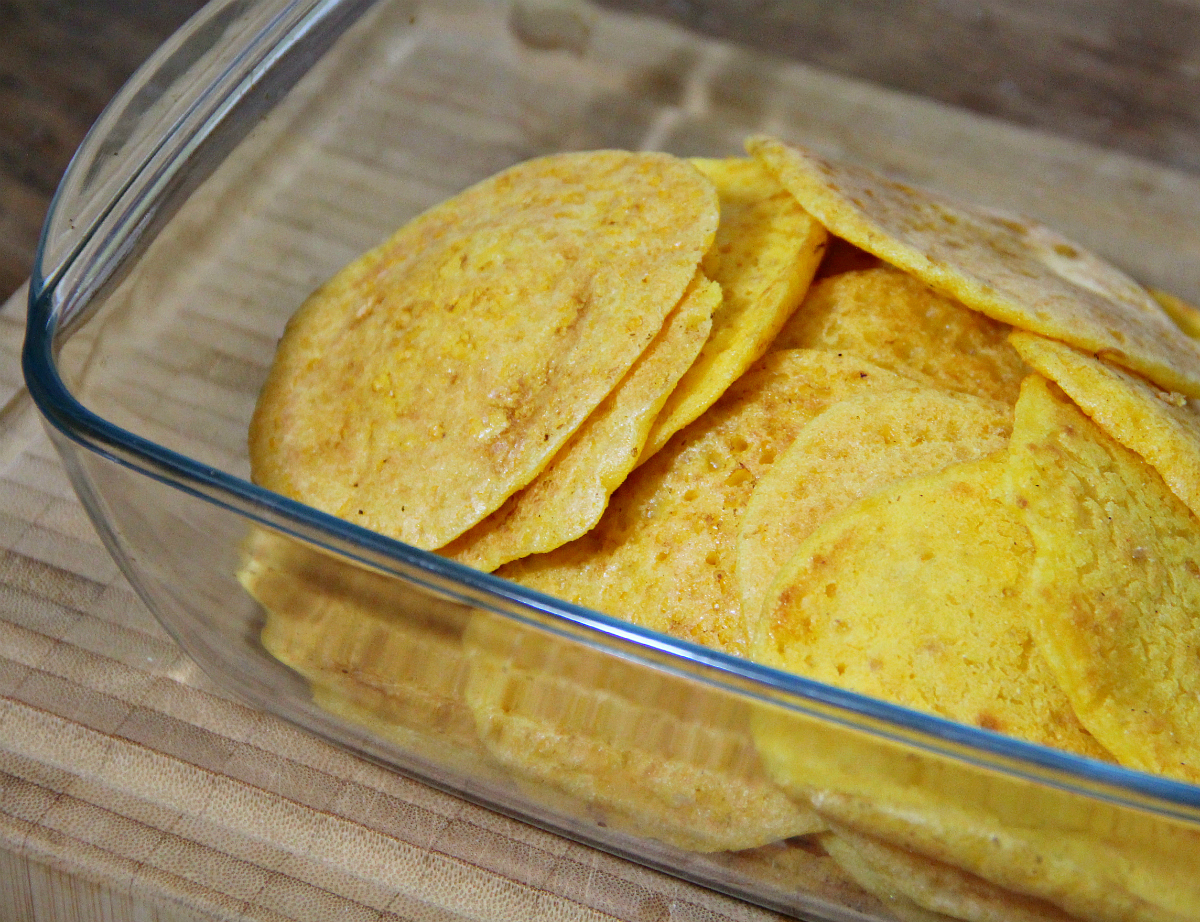 ---
Instructions
---
In a bowl put in the corn flour, baking powder, salt and water. Whisk very well.

---

Heat a pan and grease with vegan butter or margarine.

---

Take about 2 tablespoons of the batter to create one corn pone, swirl the batter with the spoon to spread it evenly out on the pan to create a little pancake. Bake them on medium heat. In a 27 cm pan you can make 4 smaller pone cones at the time.

---

Wait to flip the corn pone until the batter has started to lift its sides, shows holes and is baked on top. It should be golden when you flip it. Bake on the other side until golden as well. Grease pan in between every few batches to prevent it from sticking.

---

(optional) Transfer to an ovenproof dish and put into the oven at 100c (210 F) on normal setting. This will keep the corn pones warm until the rest is finished. Finish baking all the corn pones.

---

In the same pan put in the pecans. Toast lightly for 2-3 minutes. Pour in 2 tablespoons maple syrup. Turn the heat off and let caramelize. Take off the pan when finished, or else they will stick to the pan.

---

Eat the corn pones with maple syrup and top with the pecans and fresh raspberries.
---
Enjoy !
---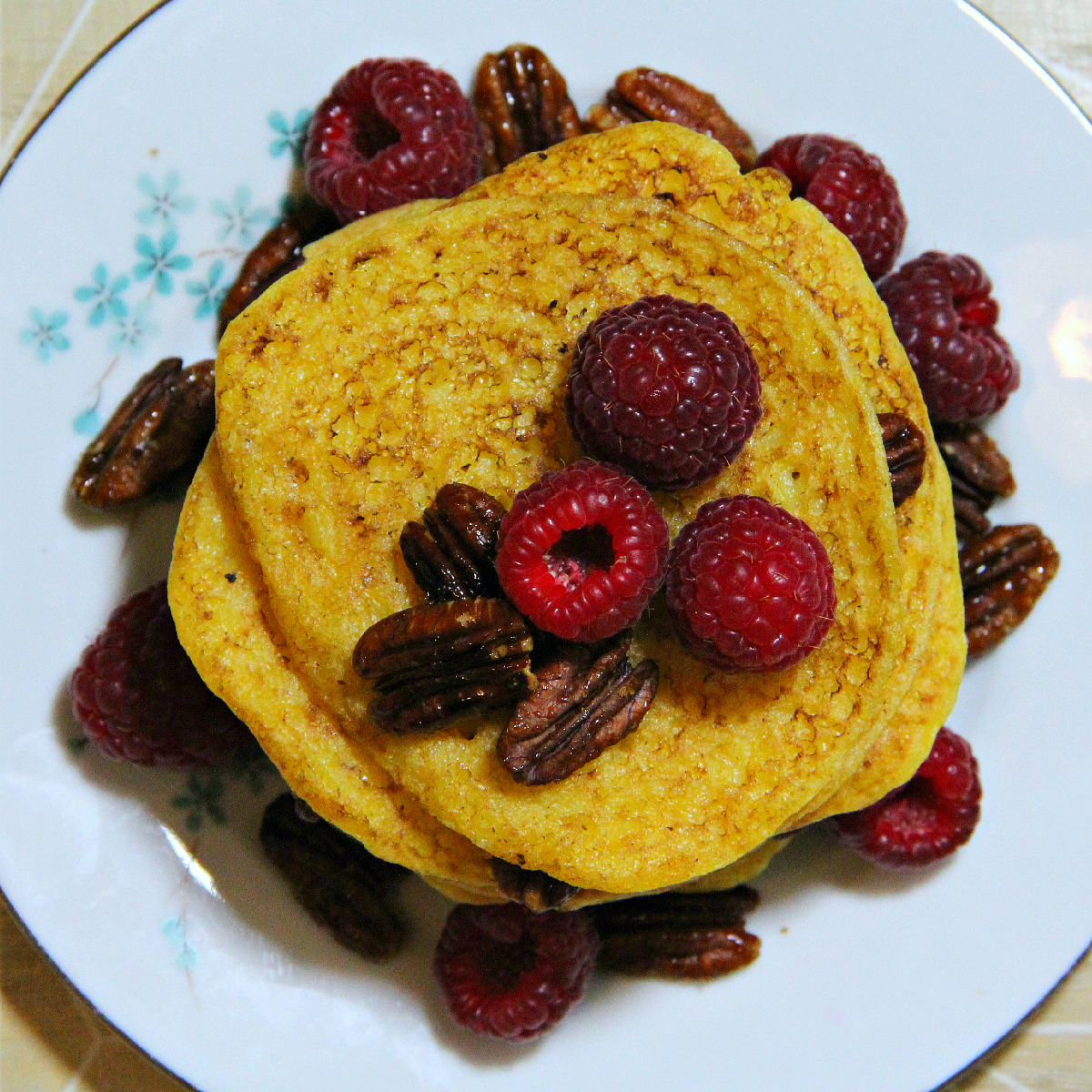 ---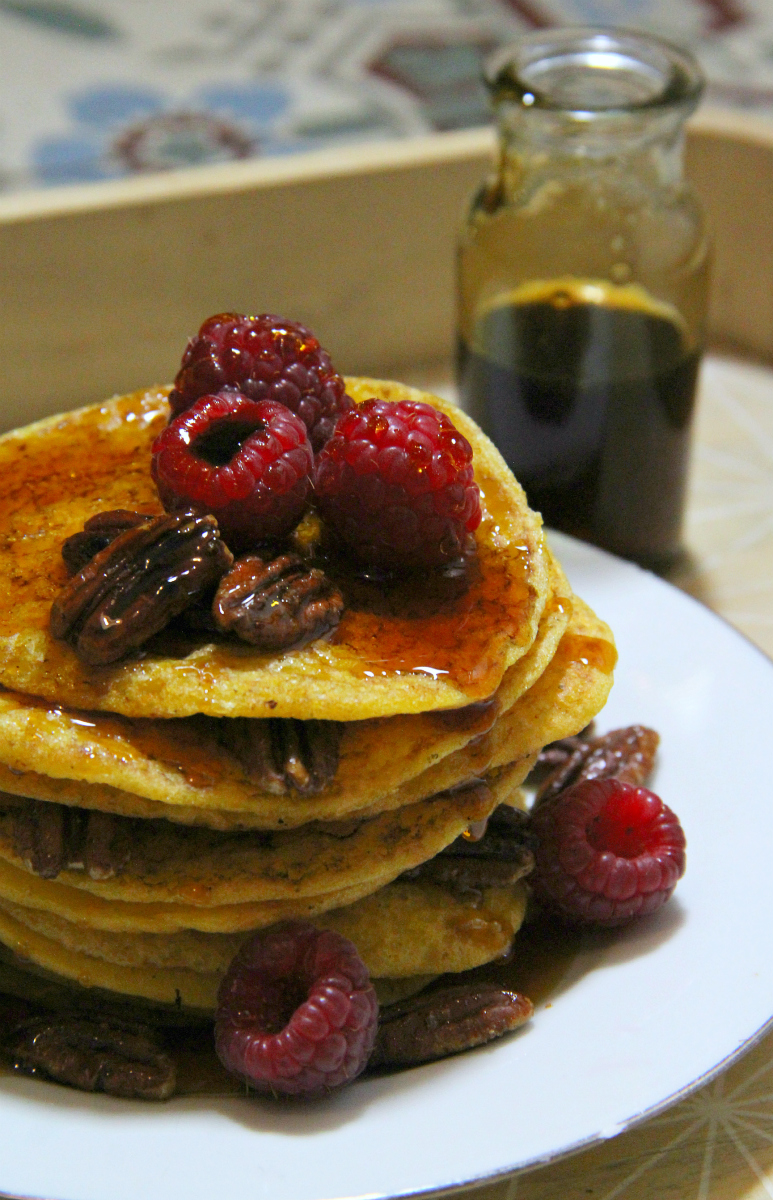 ---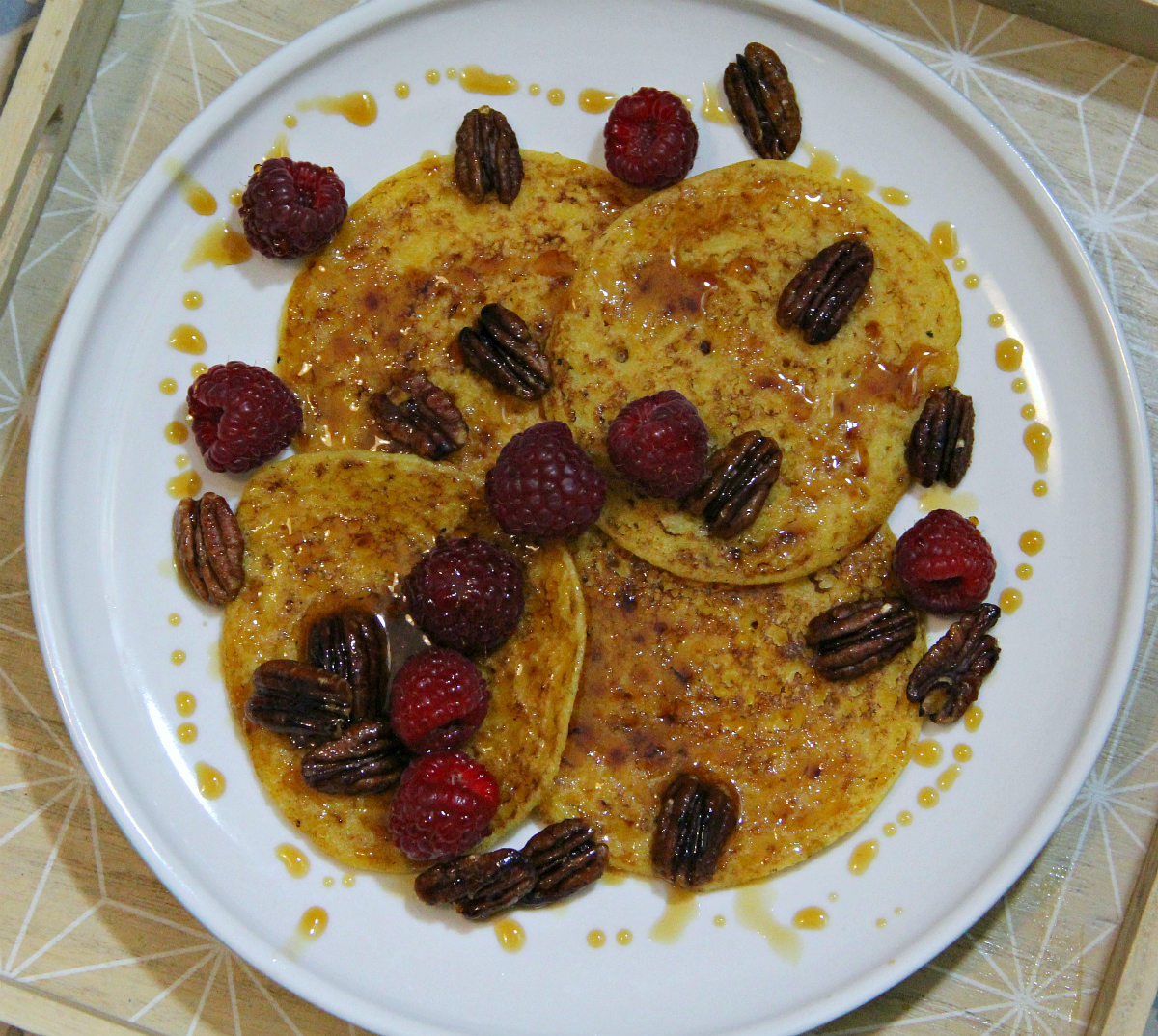 ---