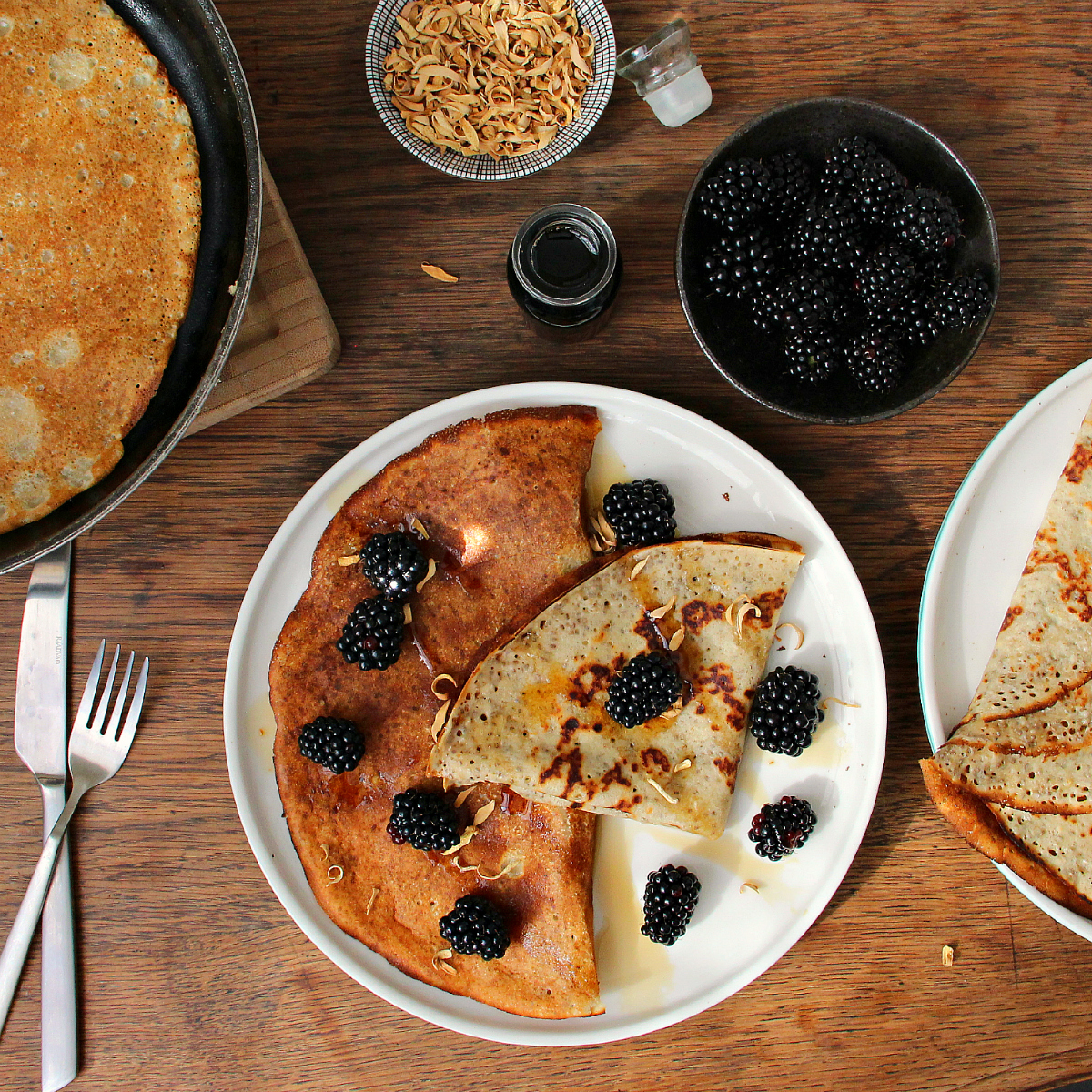 ---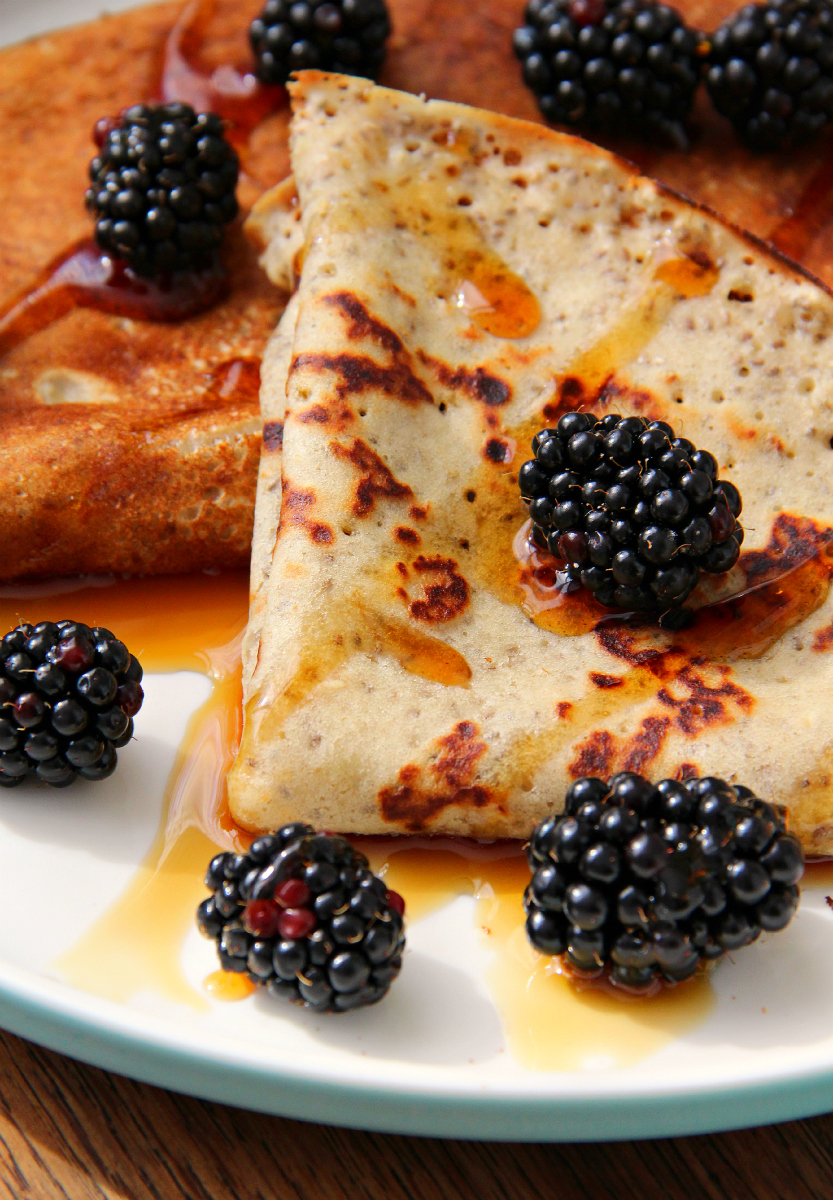 ---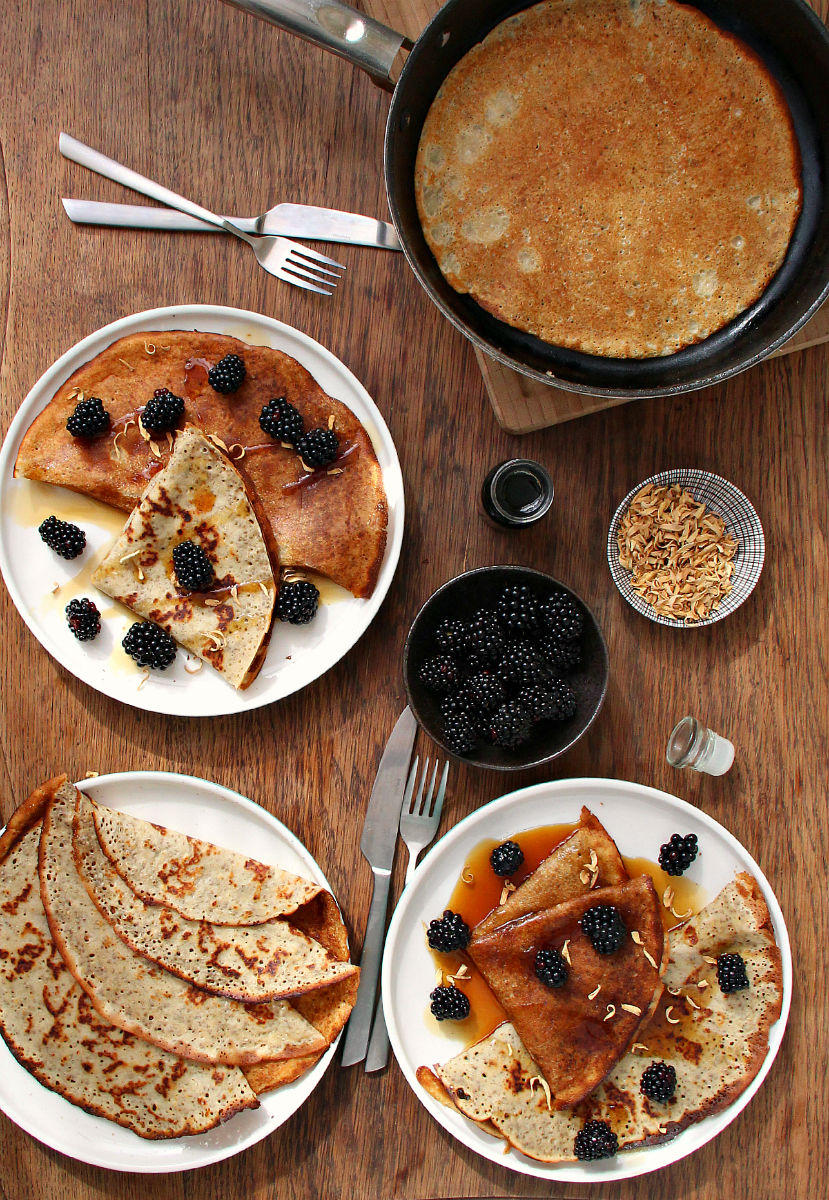 ---
Thin crepe style pancakes ! Well, for me it's just normal pancakes actually, the thick pancakes we call American pancakes, hehe, anyway.. They actually do taste like beer, and yes, depending on what beer you choose to use, it can taste very different. Basically take the blond beer that you like the flavour of, and make sure it's vegan of course, you can check for vegan beer on Barnivores websites here.
These pancakes has this wonderful beer flavour, crispy brown colour and texture and the soft inside like a crepe, but the crispiness just takes it to a whole other level. To balance out the beer flavour the blackberries are a great topping, sweet and slightly acidic and this mellow berry flavour is full of fleshy goodness. The maple sweetens it as well and to add another element of flavour, the orange blossom petals gives the perfect flowery aftertaste.
I really do recommend these exact toppings as they make the whole dish come together so beautifully ! They pancakes really need the fresh berry flavour or else the beer flavour can become too overpowering. If you wish to have the pancakes with a little less beer flavour you can opt for half beer and half water.
---
Like pancakes in general? Then check out these:
---
---
Makes about 10 pancakes
---
Ingredients
---
Pancakes
---
660 ml vegan friendly blond beer (22.3 oz)

5 dl white organic flour (2 cups)

1.2 dl rolled oats (½ cup)

0.6 dl granulated sugar (1/4 cup)

60 ml neutral tasting vegetable oil (1/4 cup)

3 tablespoons chia seeds

½ teaspoon vanilla sugar

5 teaspoons or so vegan butter / margarine for the pan
---
Toppings
---
300g fresh blackberries (10.6 oz)

Maple syrup

Dried orange flower petals
---
What you will need
---
1 big bowl

1 whisk

1 measuring cup

Measuring spoons




1 pan + 1 spatula
---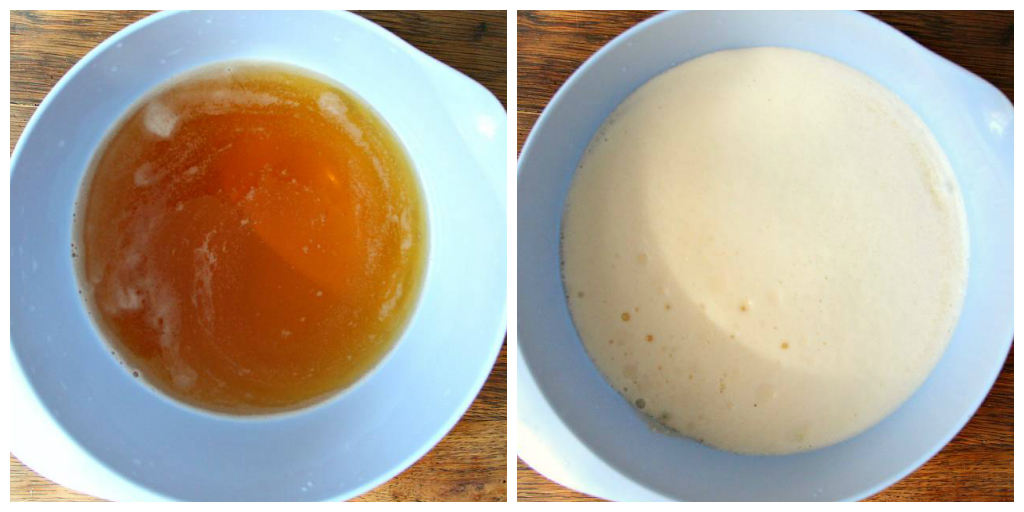 ---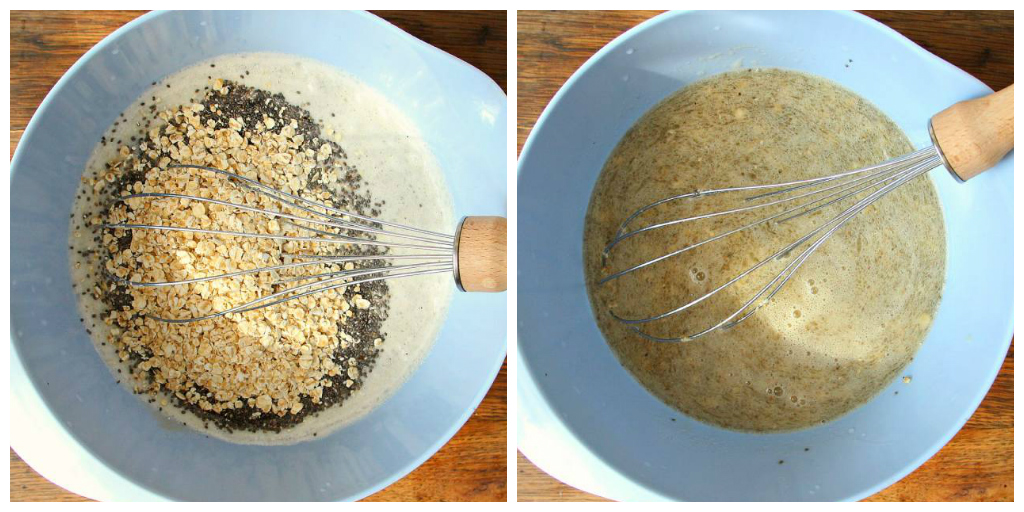 ---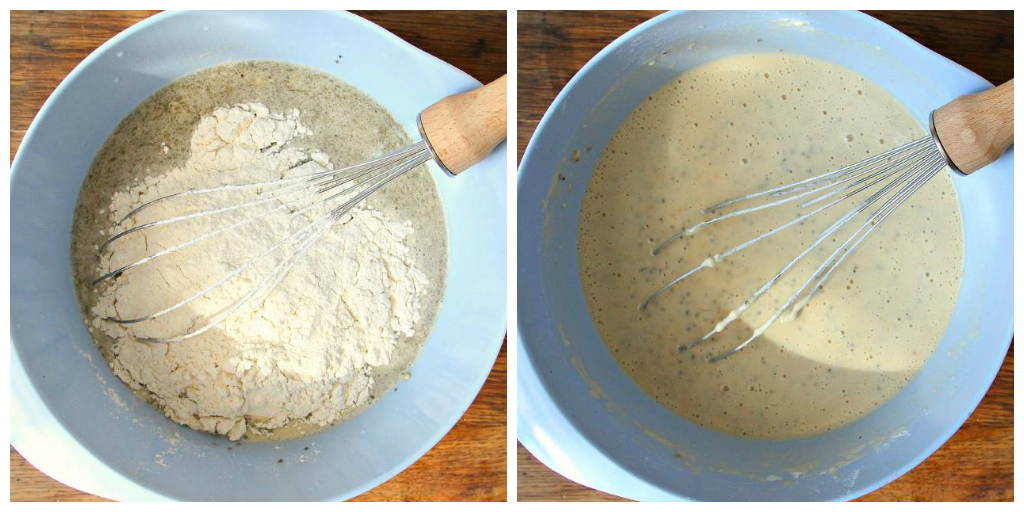 ---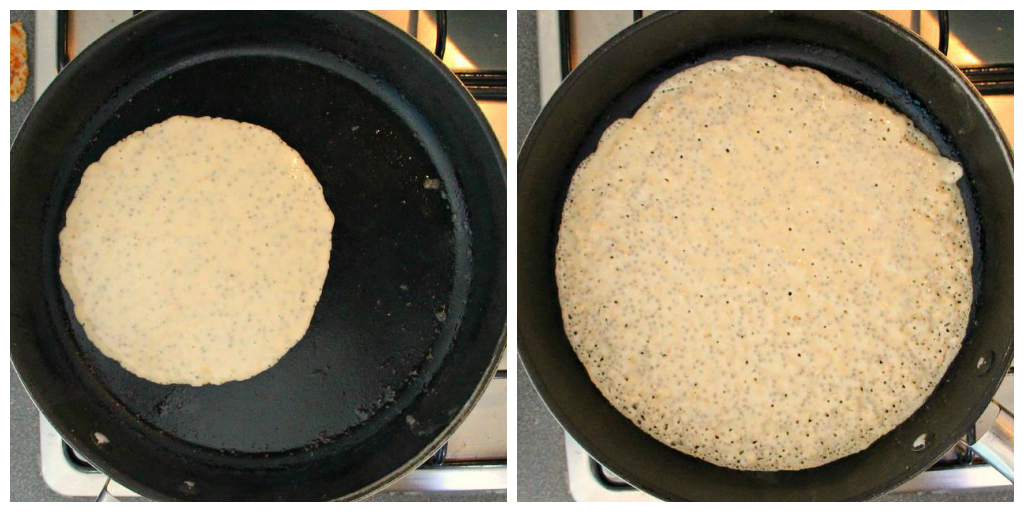 ---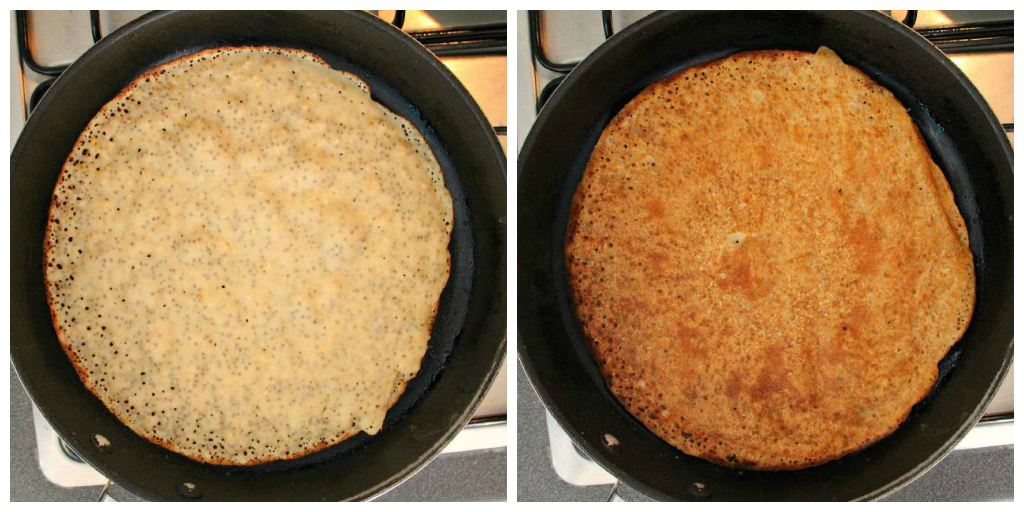 ---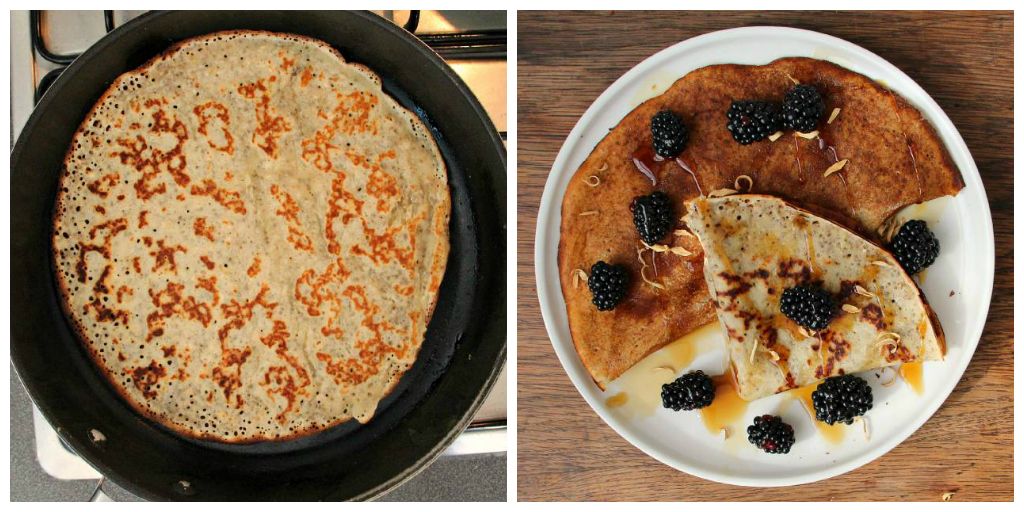 ---
Instructions
---
Pour the beer into the bowl. Measure the sugar and add in, it will foam up like crazy so just whisk it gently together.

---

Add in the chia seeds, vanilla sugar, neutral tasting vegetable oil and the rolled oats. Whisk gently and let sit for a few minutes, the beer will soak the oats and seeds.

---

Add in the flour and whisk well.

Let the batter rest for at least 15 minutes.

---

Preheat the pan, so it very hot on medium to high heat, keep this temperature steady. Take about ½ teaspoon of vegan butter / margarine on the pan and grease it evenly. I use a 28 cm / 11 inch diameter pan, and this makes 10 pancakes.

---

Pour the pancake batter onto the pan so it fills about half the pan, then straight away lift the pan and turn your wrist to make the batter fill out the pan completely, shaking the pan gently.

---

Let the batter bake for about 1½ – 2 minutes, or until the edges start to brown like pictured. Then flip the pancake with a spatula. Bake on the other side for about 1½ – 2 minutes, or until it looks like pictured.

---

Put the pancakes on a plate and prepare for a new pancake with another ½ teaspoon of vegan butter / margarine. It's important to grease the pan in between every pancake, as it make it easier to flip and also makes it crispy. Repeat steps until all pancake batter is used.

---

Eat the pancakes straight away when hot and crisp. Add fresh blackberries, maple syrup and orange flower petals.
---
Enjoy !
---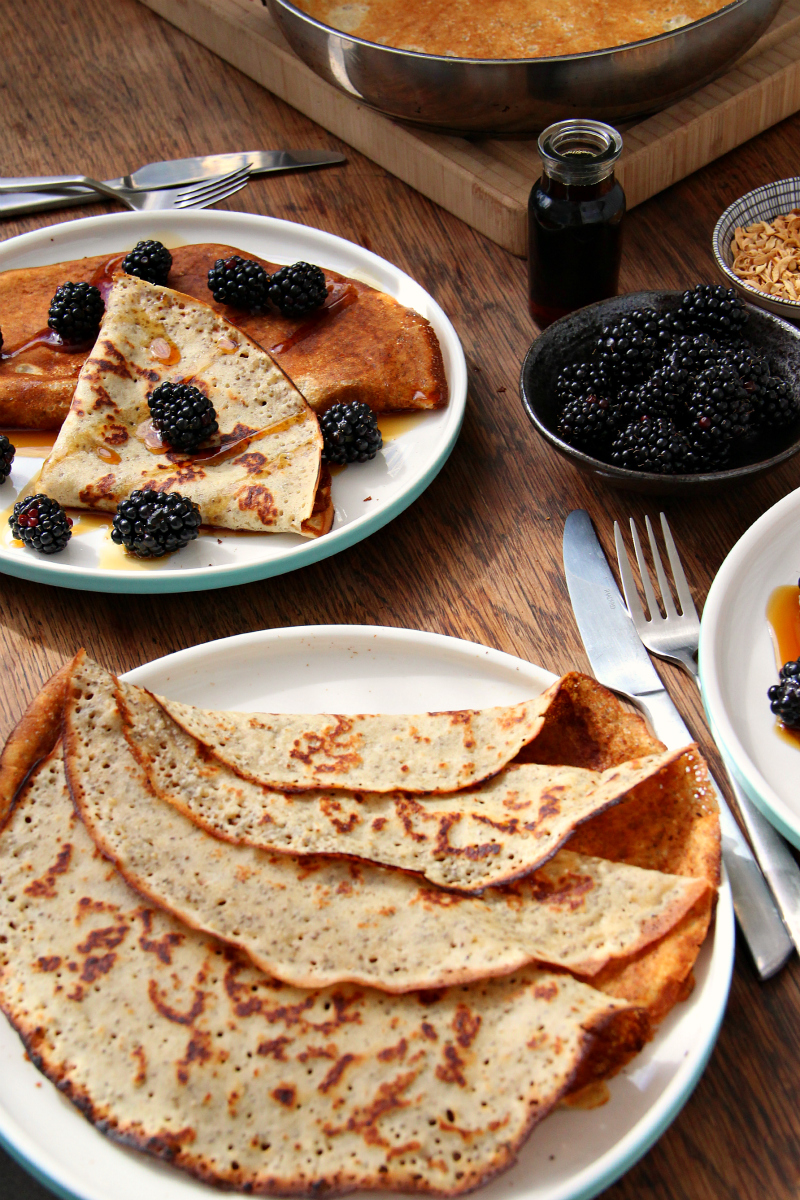 ---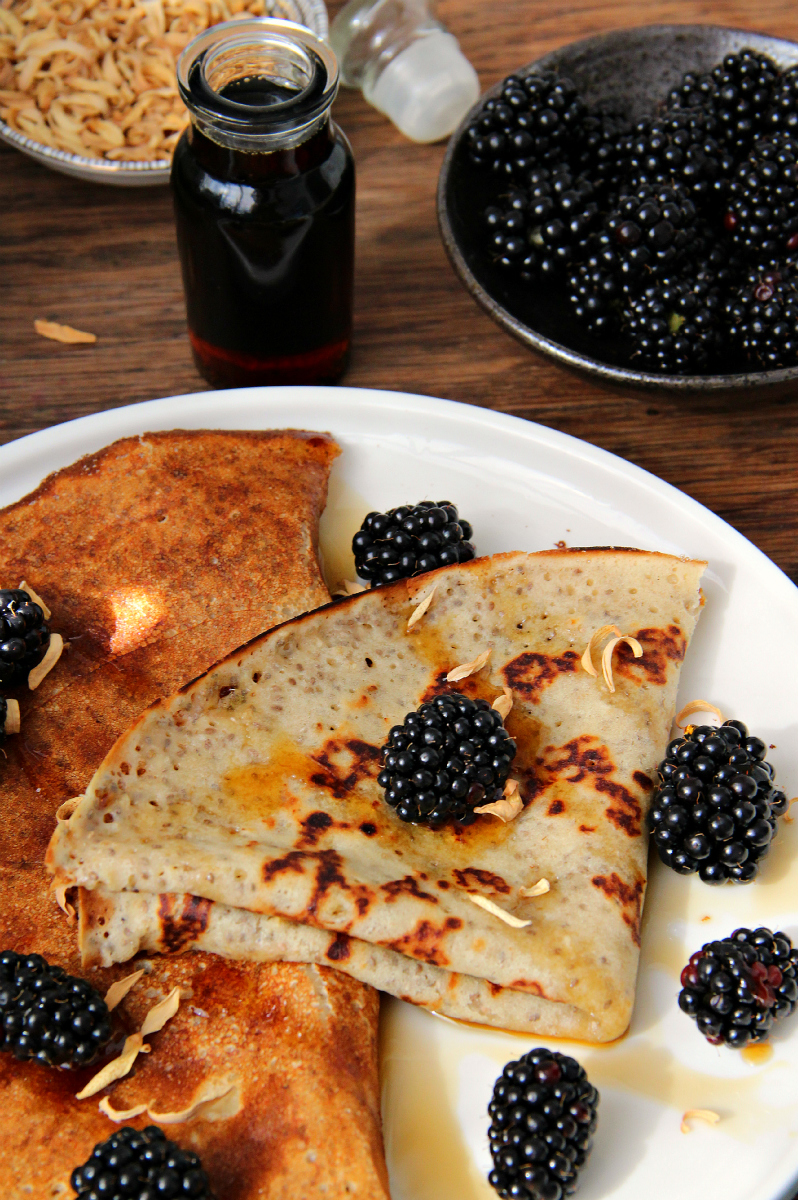 ---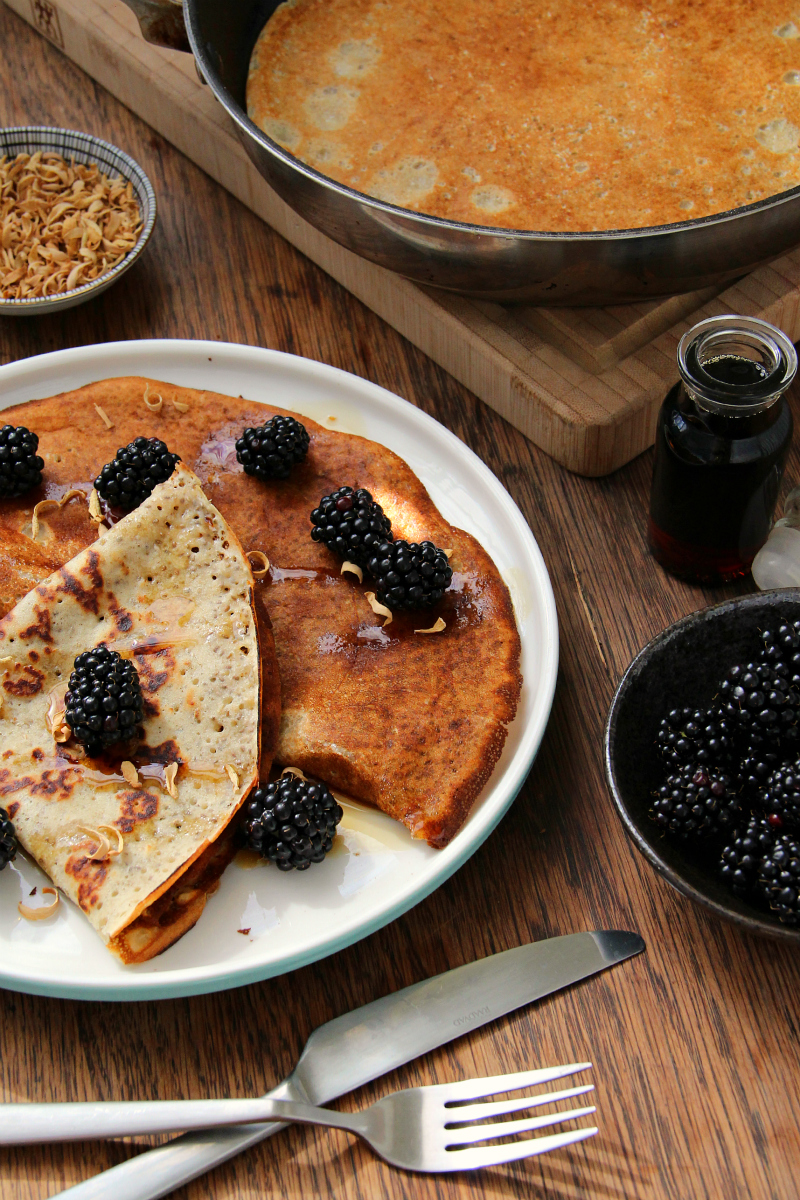 ---