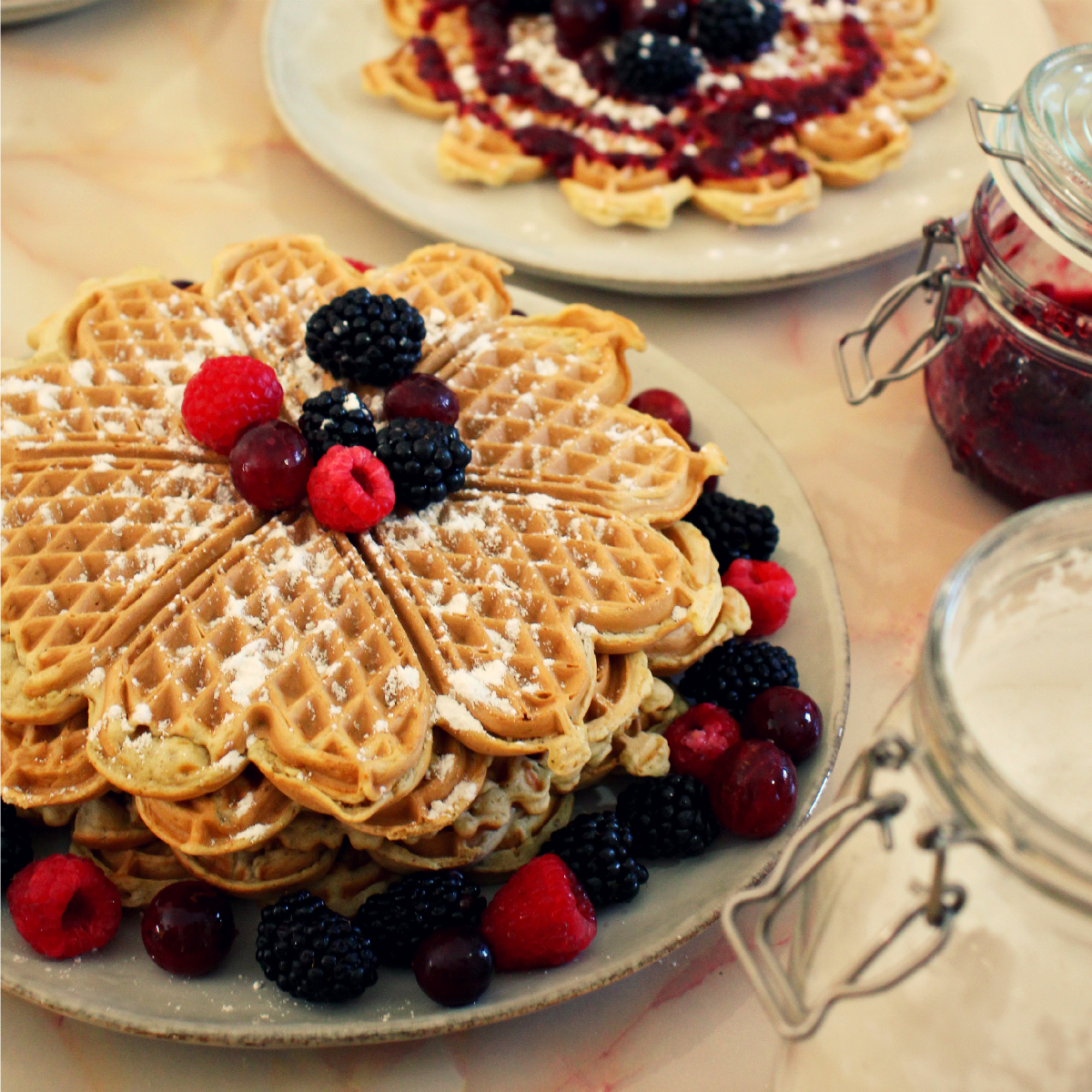 ---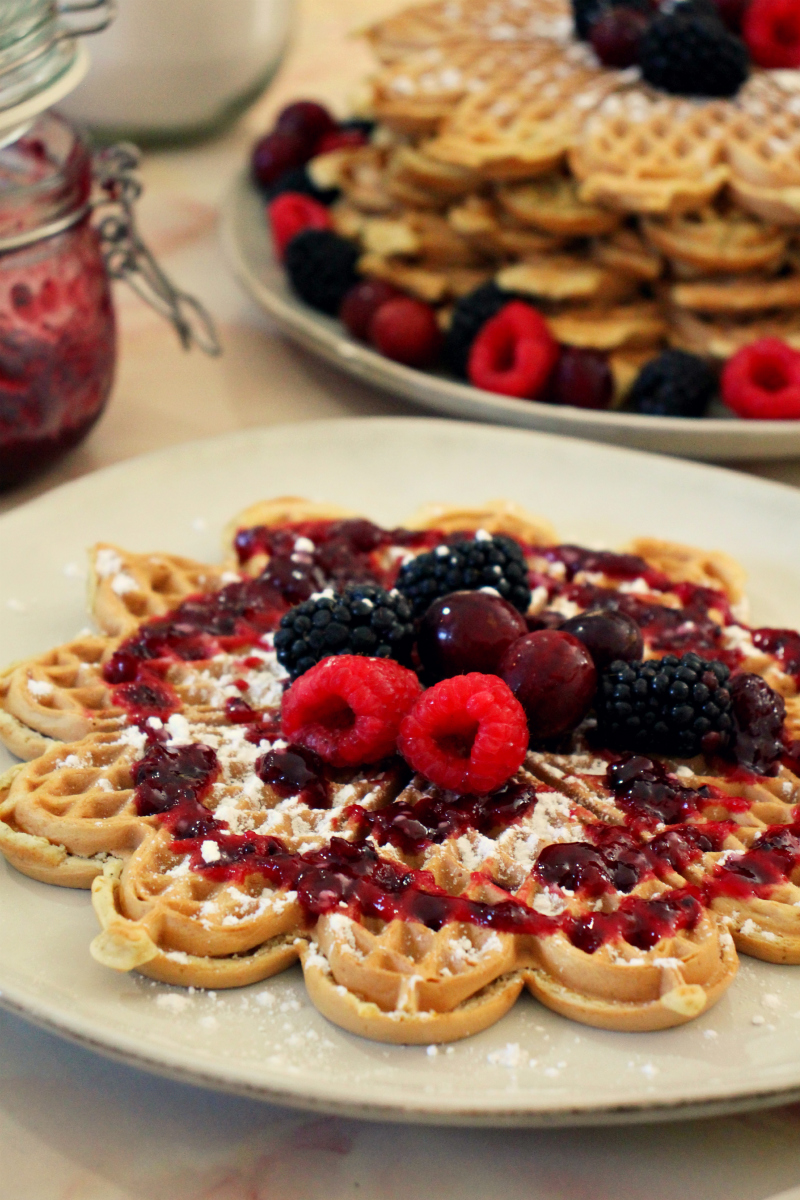 ---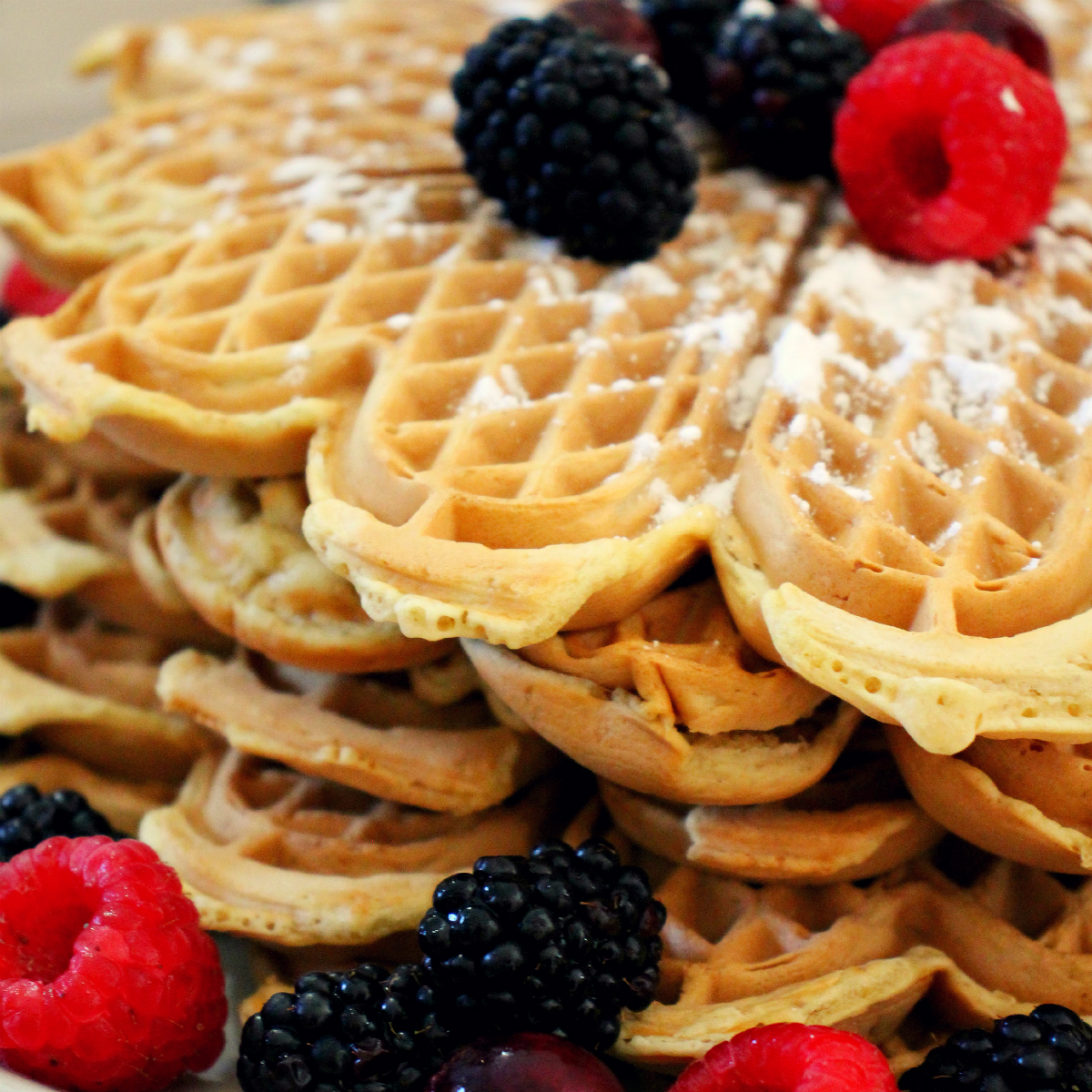 ---
The traditional Scandinavian waffle, always heart shaped. The heart pieces makes one big round waffle. Traditionally 5 or 6 heart waffles, small or big, these are the very big 6 heart waffles and makes 8 of them in total, definitely enough for 4 people for a breakfast / brunch with fruit and berries on the side, or 8 as a dessert.
Traditionally eaten with strawberry or raspberry jam and powdered sugar, although here I served it with my homemade Hinnonmaki Gooseberry Jam, made with berries picked from our Danish garden, powdered sugar, fresh gooseberries, blackberries, raspberries and watermelon.
It´s a good brunch idea for a special weekend or served as a dessert.
---
Makes about 8 big six-heart waffles OR 10 smaller five-heart waffles
---
Ingredients
---
Dry ingredients
---
9.5 dl white organic flour (4 cups)

1.2 dl granulated sugar (1/2 cup)

2 tablespoons psyllium husk

1 teaspoon baking powder

1 teaspoon baking soda

1 teaspoon vanilla sugar

1/2 teaspoon salt
---
Wet ingredients
---
7.1 dl plant milk of choice (3 cups)

2 tablespoons neutral tasting vegetable oil
---
Serve with (optional)
---
Jams of choice

Powdered sugar

Fresh berries & fruit
---
What you will need
---
1 waffle maker

1 big bowl and whisk

1 measuring cup

Measuring spoons
---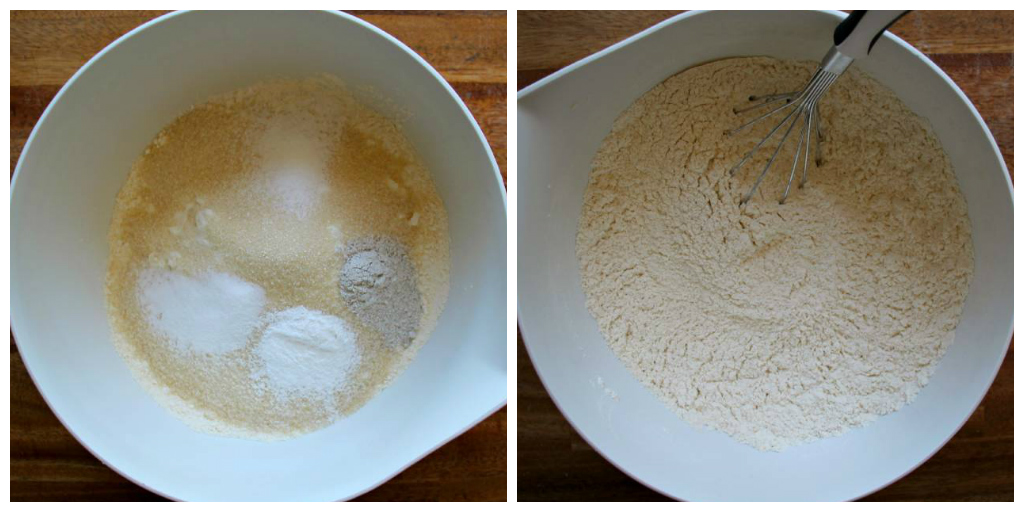 ---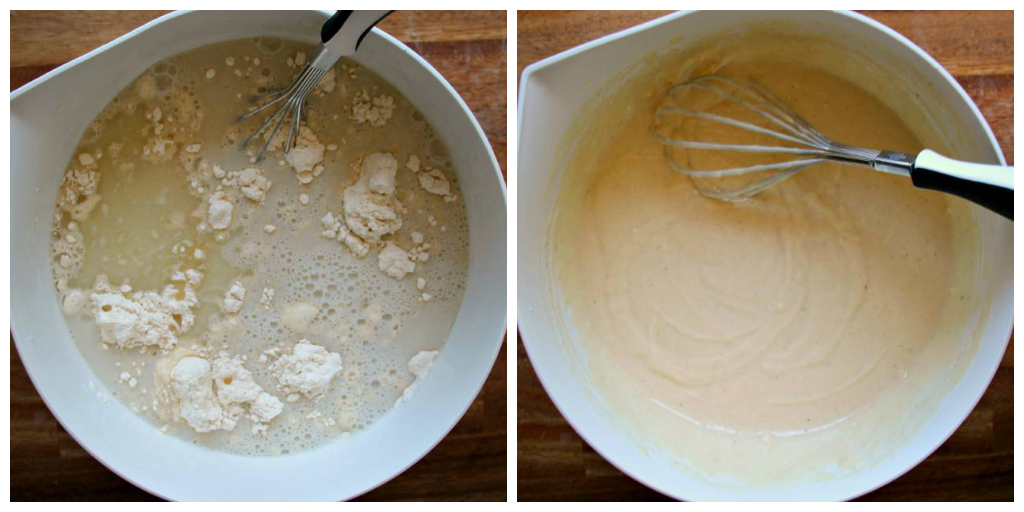 ---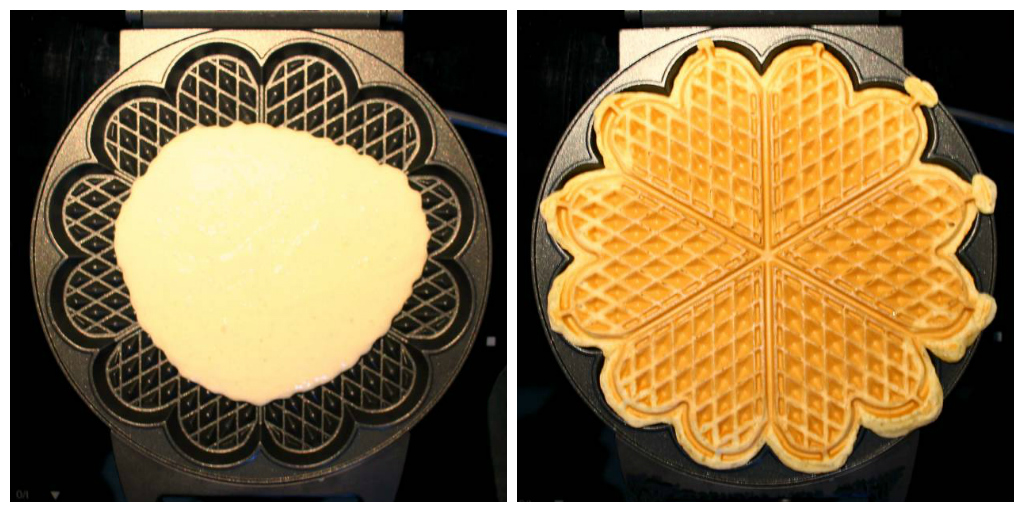 ---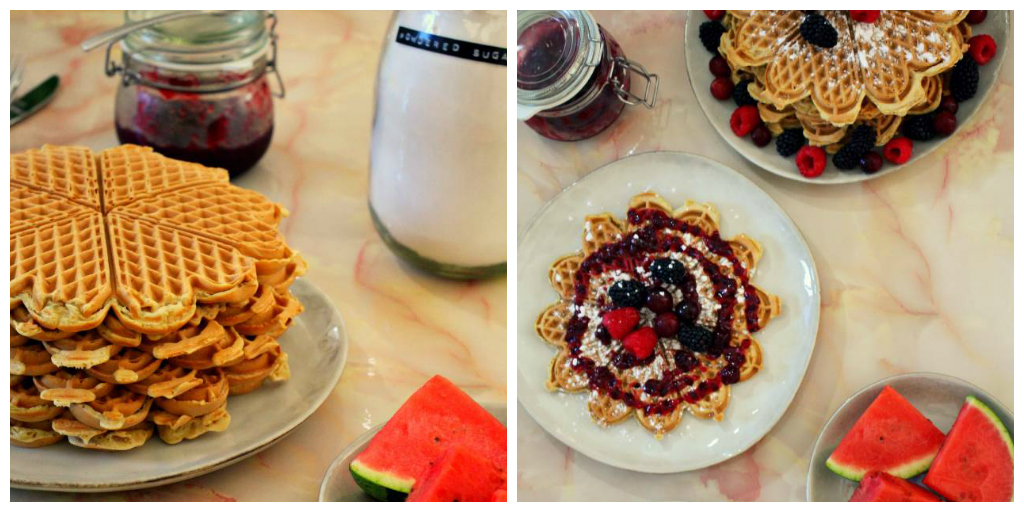 ---
Instructions
---
Measure all the dry ingredients, add to the bowl and mix well.

---

Add all the wet ingredients and whisk well until there´s no lumps.

---

Rest in the fridge for at least 20 minutes.

---

Preheat the waffle maker. When hot add a dollop of batter in the middle, not covering the entire plate. Close the lid and bake until golden.

---

Please note: waffle makers do vary a lot in size, cooking time, heat, non stick or not and efficiency. I use a nonstick waffle maker that releases steam to make them crisp on the outside and soft on the inside, no need for oil or vegan butter on the "pan" to make it release the waffle, and I use almost the highest heat setting with a baking time of about 2-3 minutes.

---

Judge if your waffle maker needs to be oiled or vegan buttered to prevent the waffles from sticking to the waffle maker, and use your judgment to figure out heat setting and baking time that will make your desired waffle texture.

---

Traditionally they can be served with strawberry or raspberry jam and powdered sugar, or any other jam of your choice of course, like I used homemade Hinnonmaki Gooseberry Jam.
---
Enjoy !
---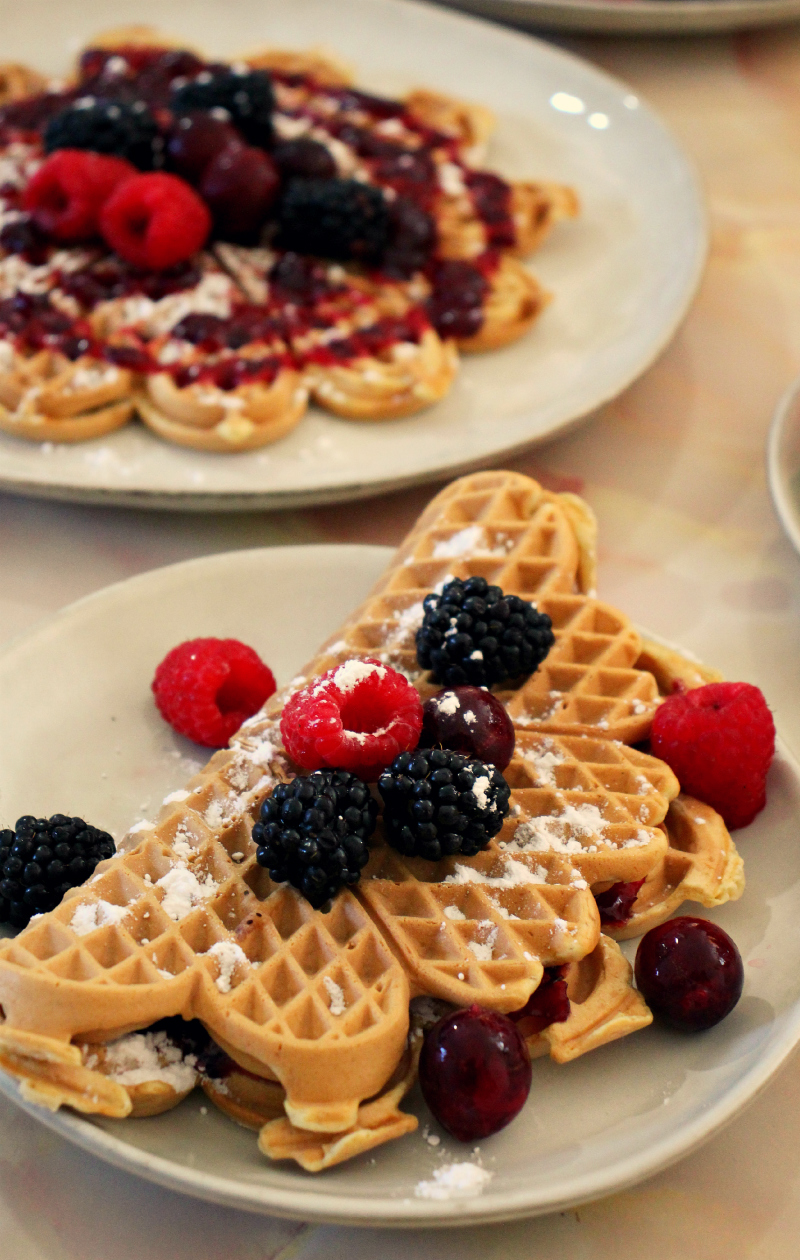 ---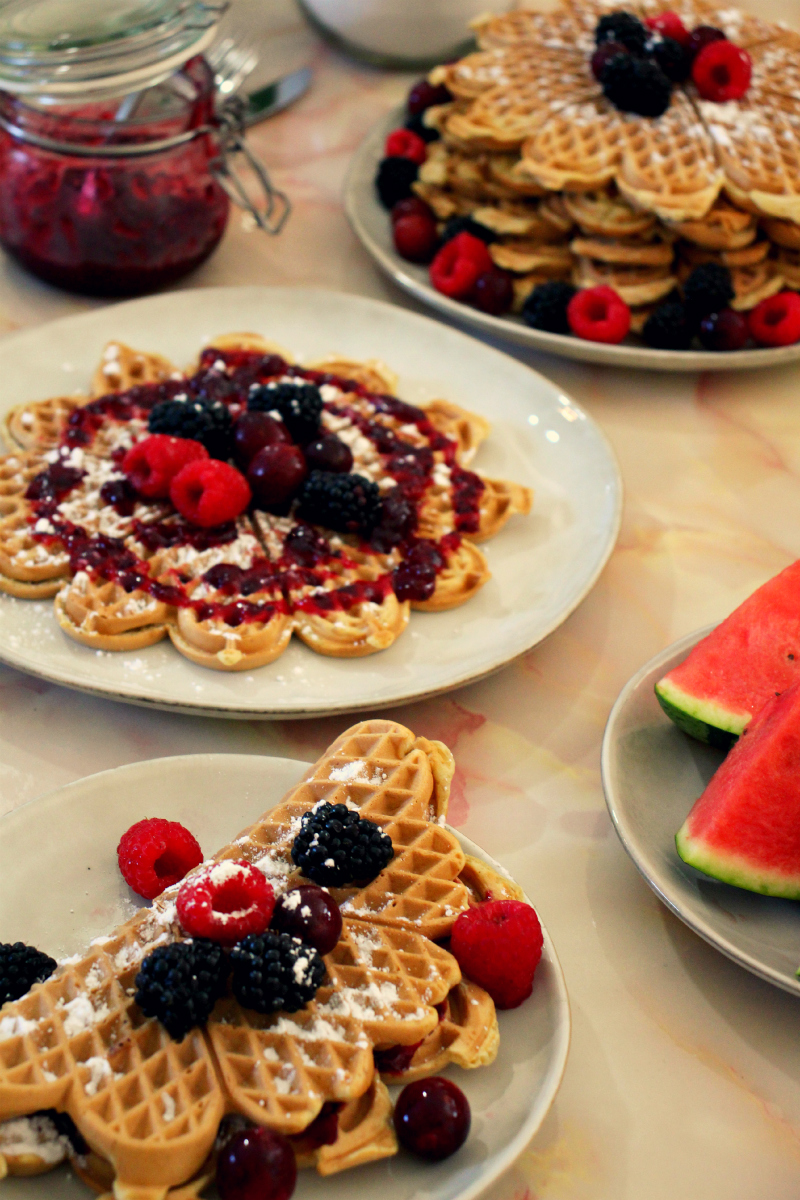 ---