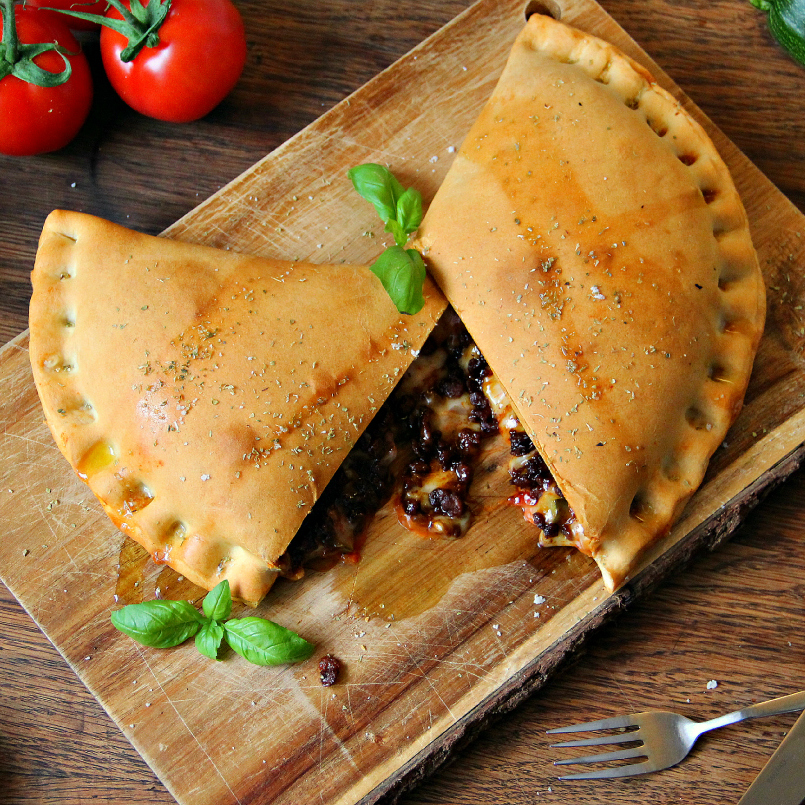 ---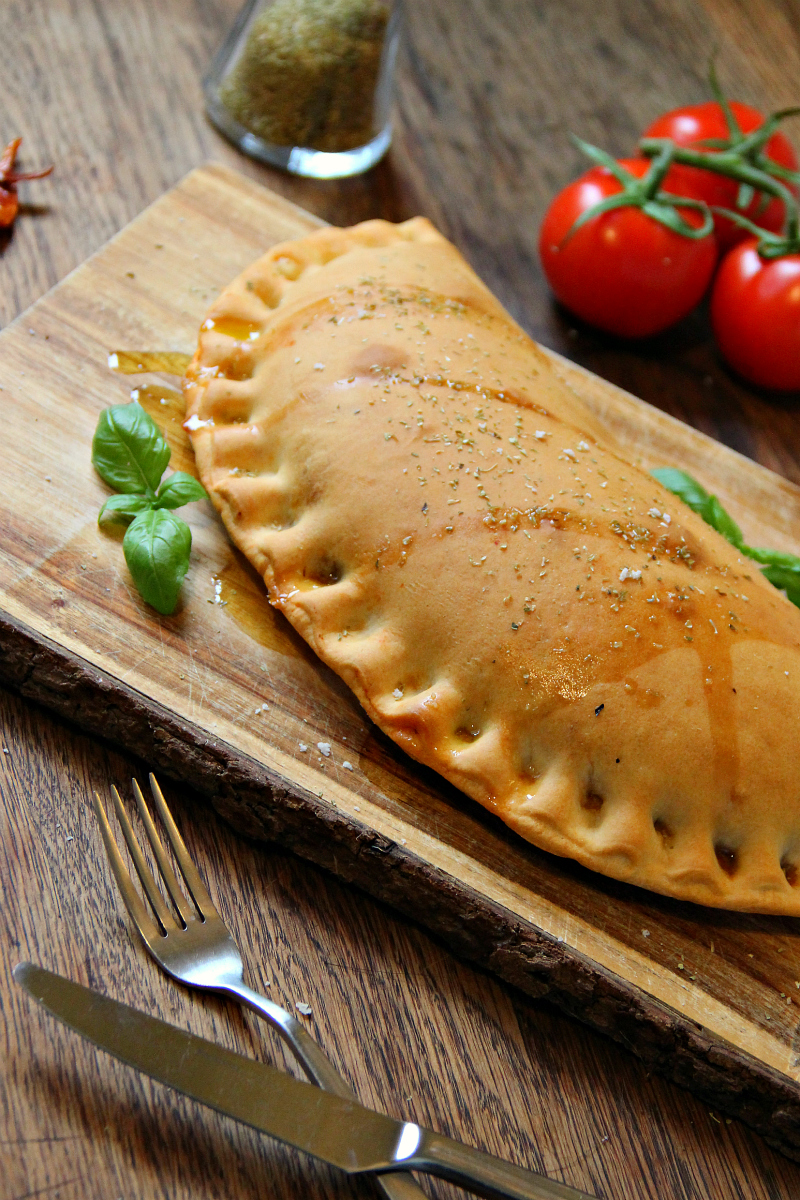 ---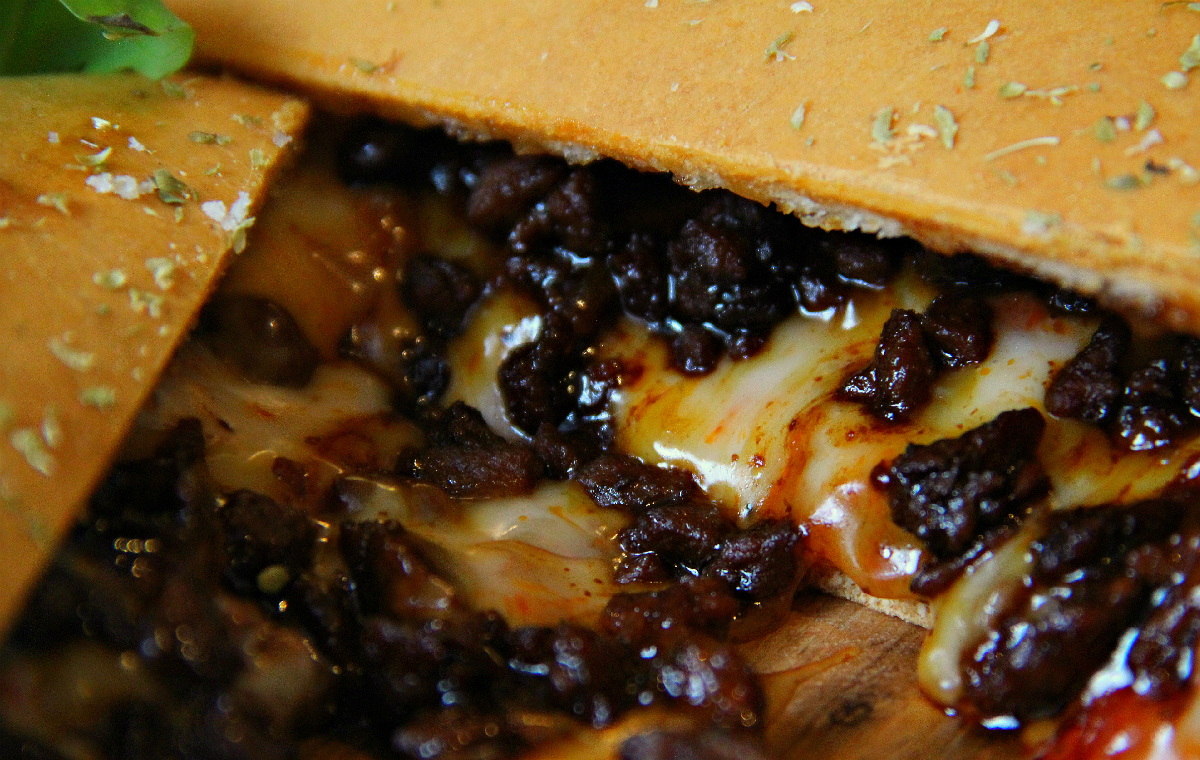 ---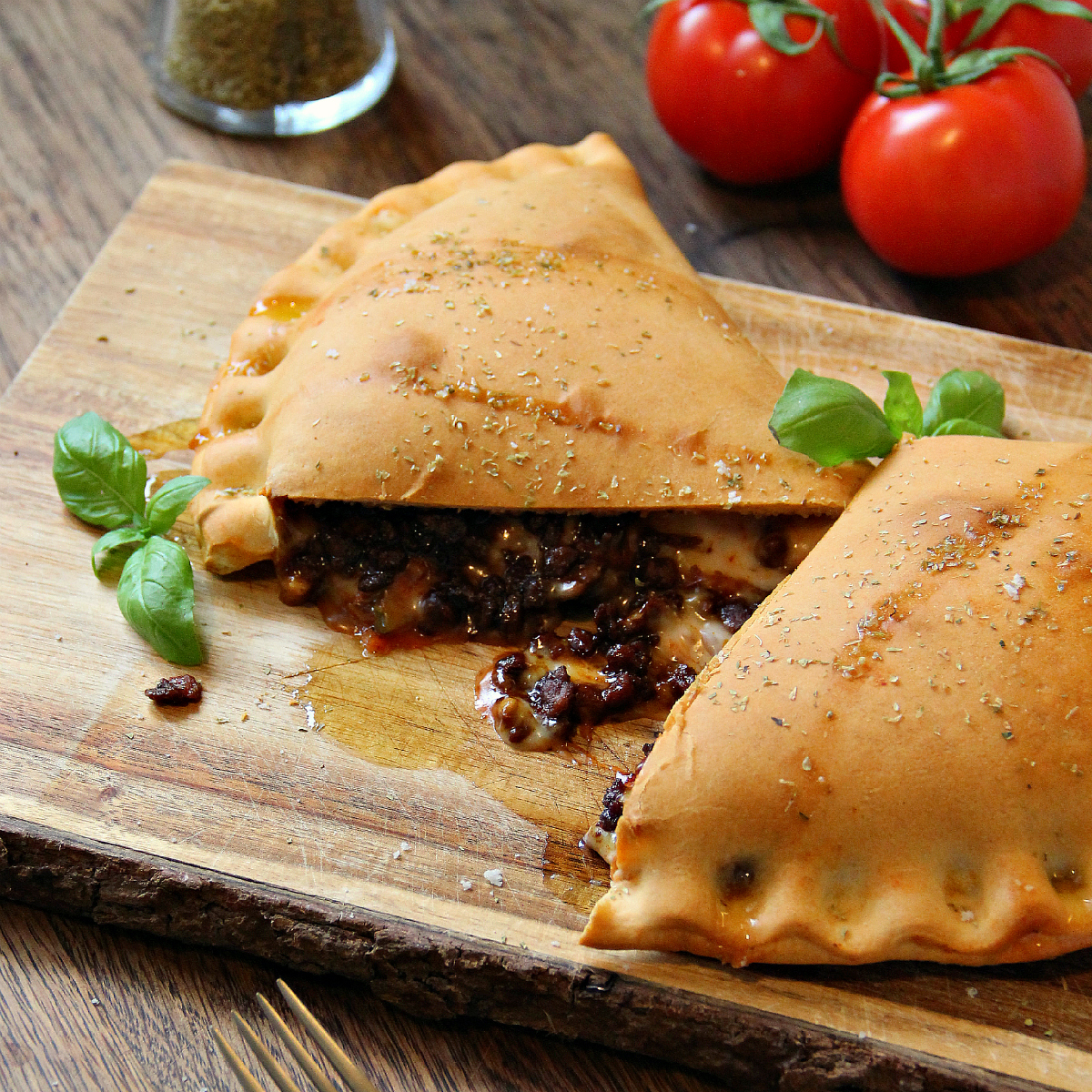 ---
I am having a thing with Italian cuisine lately. It might just be one of my favourites actually. Can't really get enough of pasta and pizza. And who does not like a good pizza, and then a vegan one? This calzone is a nice twist on a traditional pizza. This oven baked folded pizza originated in Napoli (Naples) in the 18th century and means "Stocking", referring to the stocking / filling of the dough.
This filling is a lightly spiced and herbal sauce made of fresh red ripe tomatoes and zucchini, topped with vegan grated cheese and sticky marinated soy mince.
I choose to make the sauce from scratch and simply use a premade dough. Premade pizza dough is easy, usually always vegan by default and you dont have to fuss arounf with making both the dough, sauce, marinated mince and so on. Yup, it's a lazy move, but if you follow my website a little bit you might notice this pattern. The only thing I really like to bake from scratch is buns (and I LOVE those) and cakes and cupcakes, haha.. But if you feel like making your own dough of course use your own, it will just elevate this whole dish to a new level !
---
Serves 2
---
Ingredients
---
Pizza
---
2 x 260g round vegan ready made pizza dough (2 x 9.2 oz)

200g grated vegan cheese (7 oz)

Sauce

Meat substitute
---
Sauce
---
500g red ripe tomatoes (17.6)

½ zucchini

1 red onion

70g tomato puree (2.5 oz)

5 garlic cloves

2 tablespoons extra virgin olive oil

½ teaspoon dried oregano

½ teaspoon dried basil

½ teaspoon dried thyme

½ teaspoon dried rosemary

1/4 teaspoon dried chili flakes (optional)

½ teaspoon himalaya salt

½ teaspoon freshly grind black pepper
---
Meat substitute and marinade
---
180g unmarinated ready made soy mince (6.4 oz)

1 tablespoon extra virgin olive oil

1 tablespoon balsamico

1 tablespoon maple syrup

1 tablespoon ketchup

1 tablespoon soy sauce

+ drizzle of water
---
Garnish (optional)
---
Fresh basil

A good extra virgin olive oil drizzle

Chili oil

Garlic oil

Sprinkle of oregano
---
What you will need
---
Cutting board and knife

1 pot + spoon to stir

Measuring spoons

1 pan + spoon to stir

1 baking tray + paper
---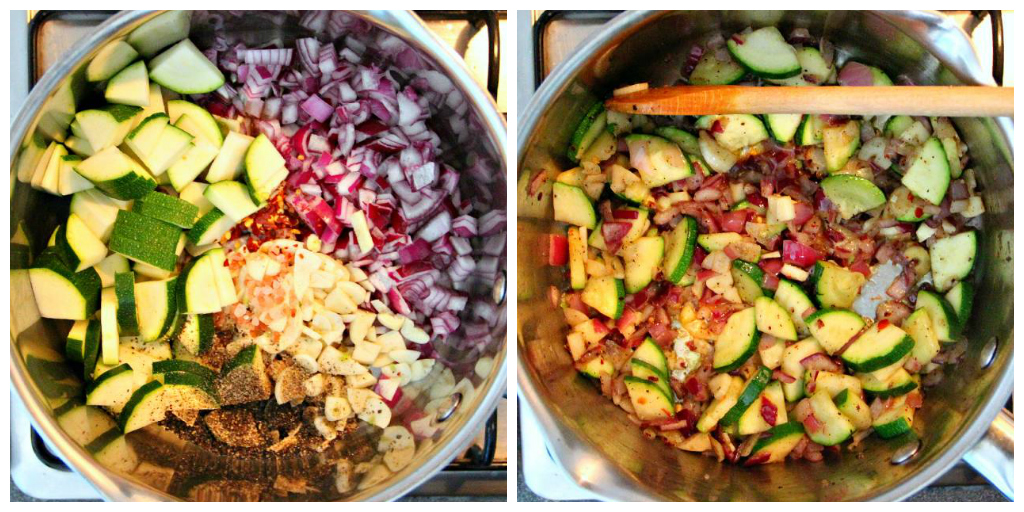 ---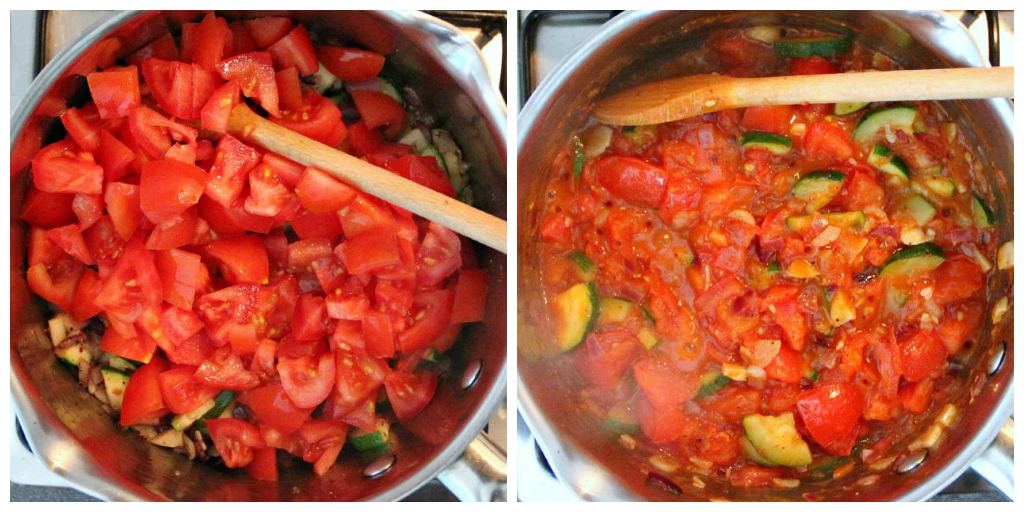 ---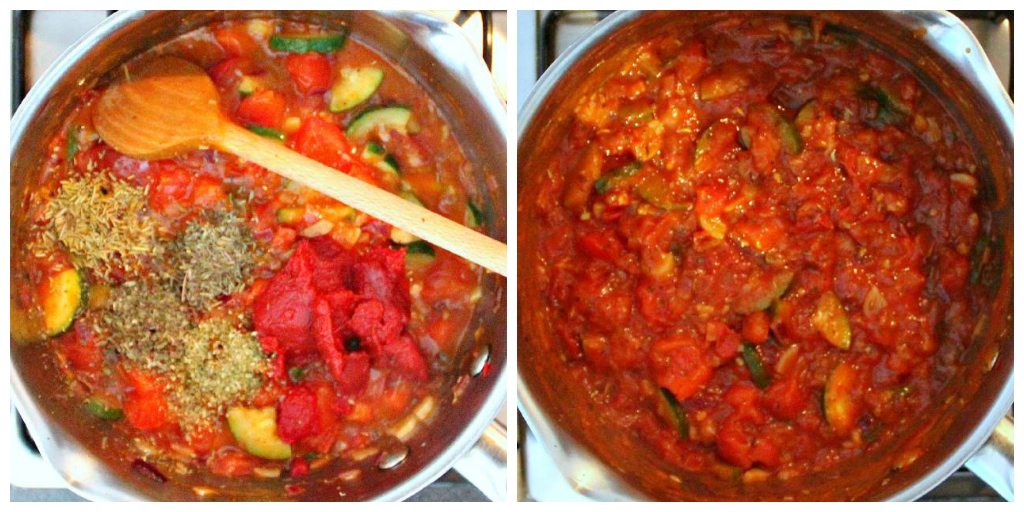 ---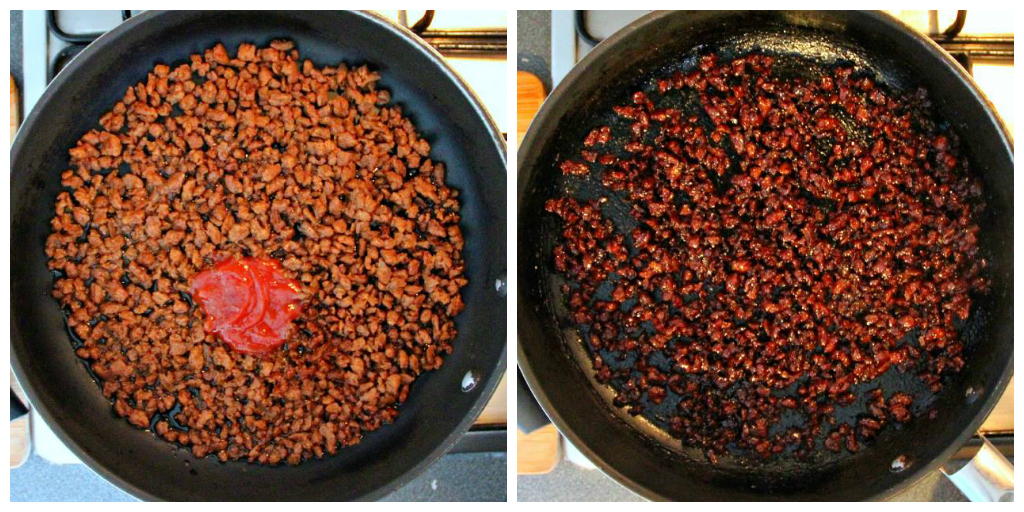 ---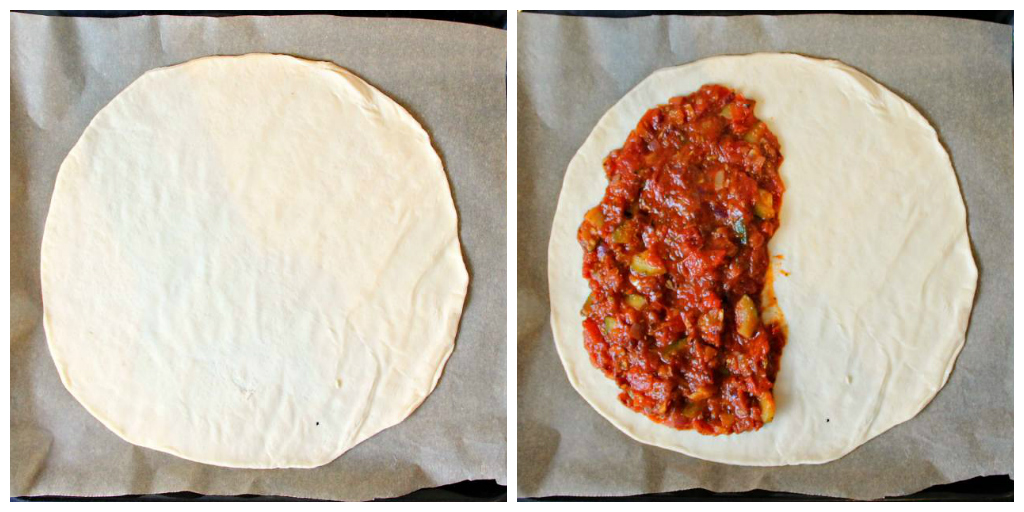 ---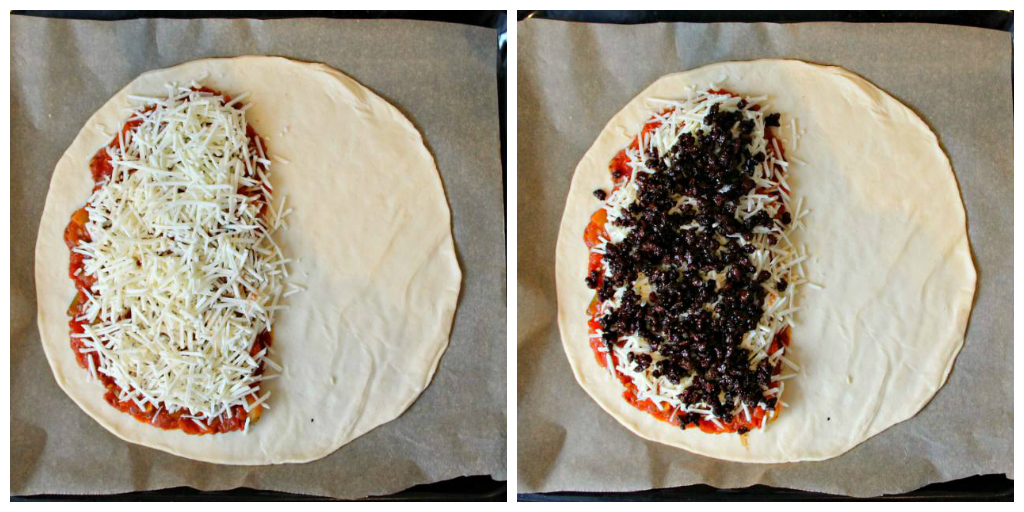 ---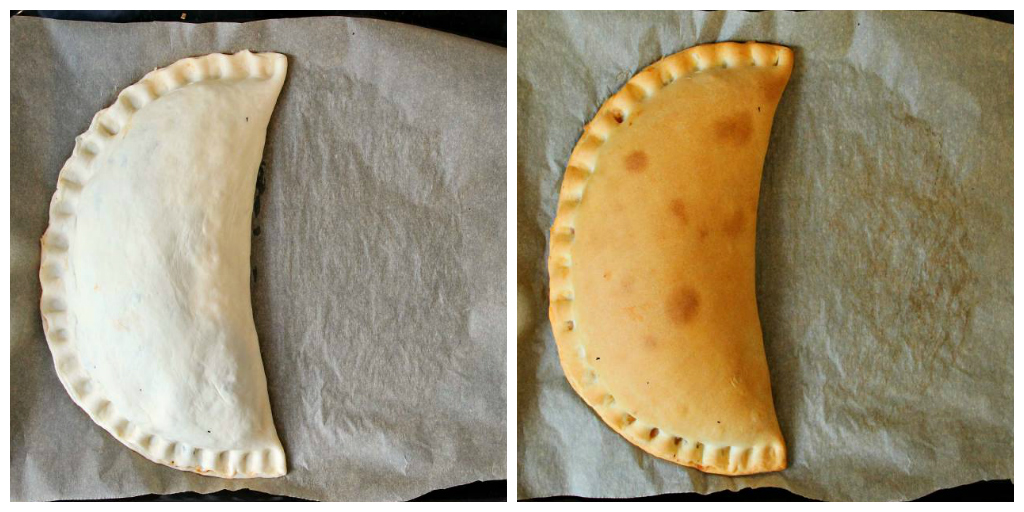 ---
Instructions
---
Chop the zucchini and add to the pot. Peel and chop the red onion and garlic. Add to the pot with the olive oil, salt, pepper and chili. Turn heat on high and sweat stirring occasionally.

---

Roughly chop the tomatoes, discard the hard part where the stem was attached, add to the pot and bring to a simmer.

---

When simmering add in the oregano, basil, thyme, rosemary and tomato puree. Simmer on low heat for about 20 minutes without a lid on stirring occasionally. Meanwhile prepare the meat substitute.

---

In a pan put in the soy mince, oil, balsamico, maple syrup, ketchup, soy sauce and a small drizzle of water. This is just to get the marinade well mixed into the soy mince. Turn heat on high and bring to a simmer while stirring. Cook until sticky in texture and the liquid has evaporated. Turn heat off and set aside.

---

Preheat the oven to 180c (350 F).

---

When the tomato sauce is ready add salt and pepper to taste if needed. Take one ready made round pizza dough and place it on a baking tray with baking paper. Add half of the sauce to the one half of the dough, leaving about 1.5 cm (about ½ inch) without sauce on the edge.

---

Put half of the grated vegan on top of the sauce, then put half of the marinaded mince on top of the cheese.

---

Wet the edge of the exposed dough with a bit of water. Fold the other half of the dough on top of the filled part. Press down to glue the dough together with the water.

---

Bake in a preheated oven at 180c (350 F) on normal setting in the middle of the oven for about 13-18 minutes – or as advised on the package of the dough – as different ones can vary in baking time. Check on your oven as you bake and take out when it looks golden and crisp.

---

Take out and serve straight away with fresh basil, dried oregano, a drizzle of olive oil, add chili and garlic if desired.
---
Enjoy !
---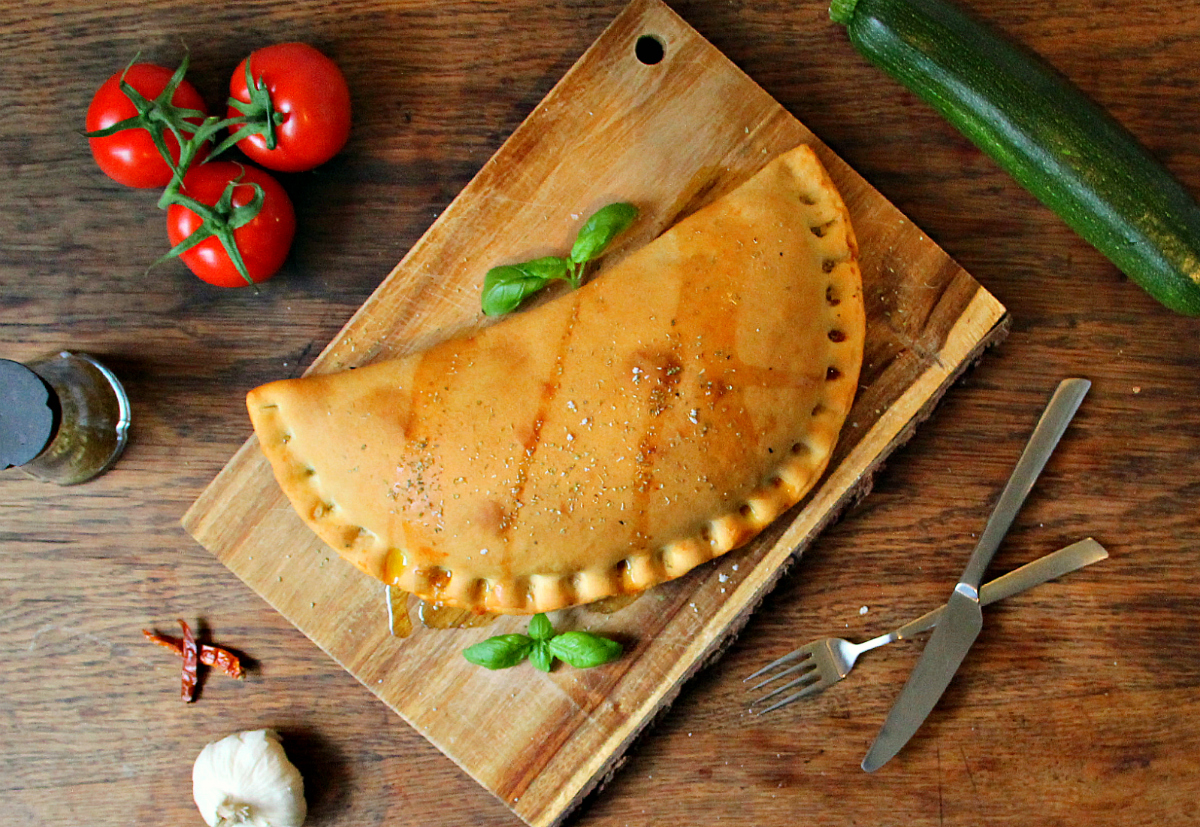 ---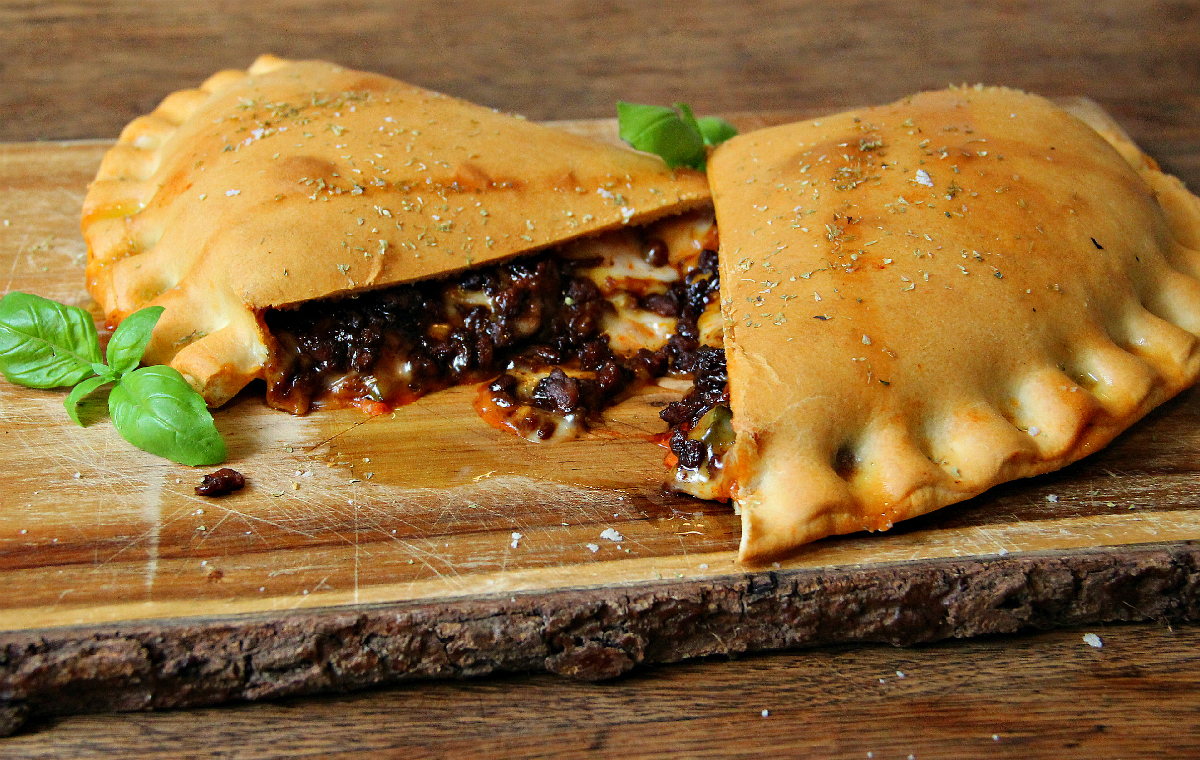 ---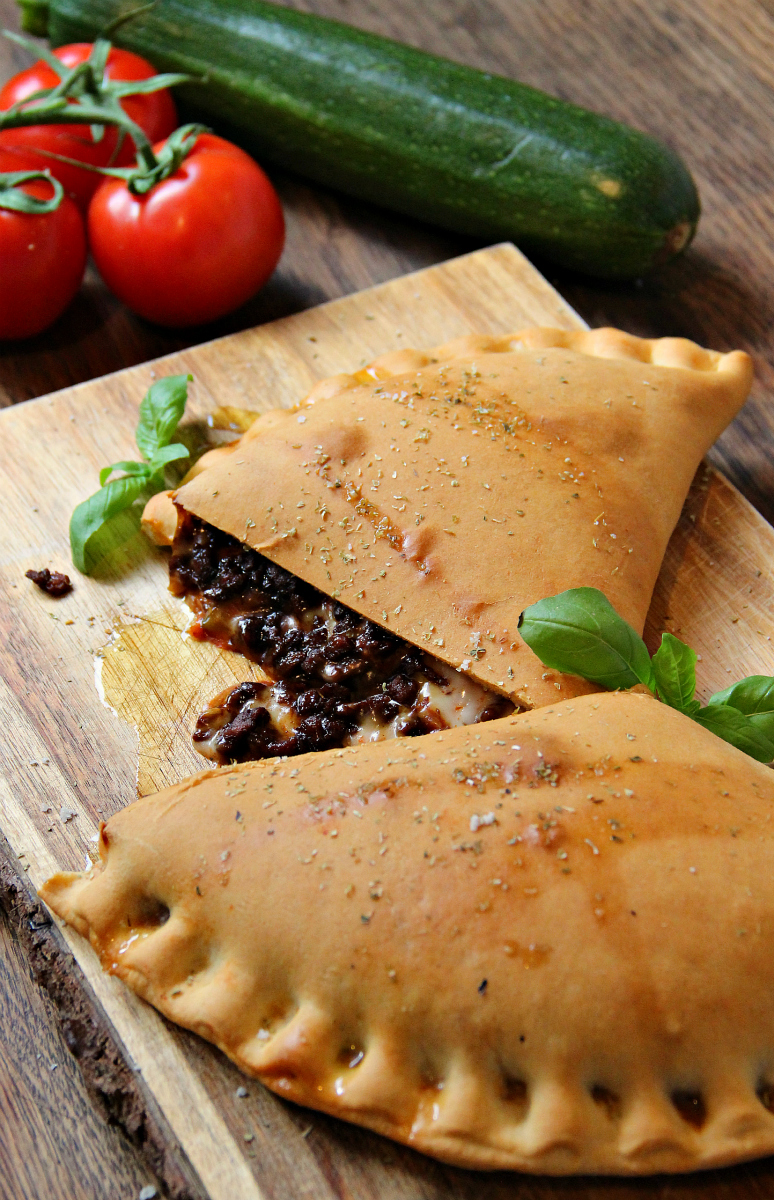 ---