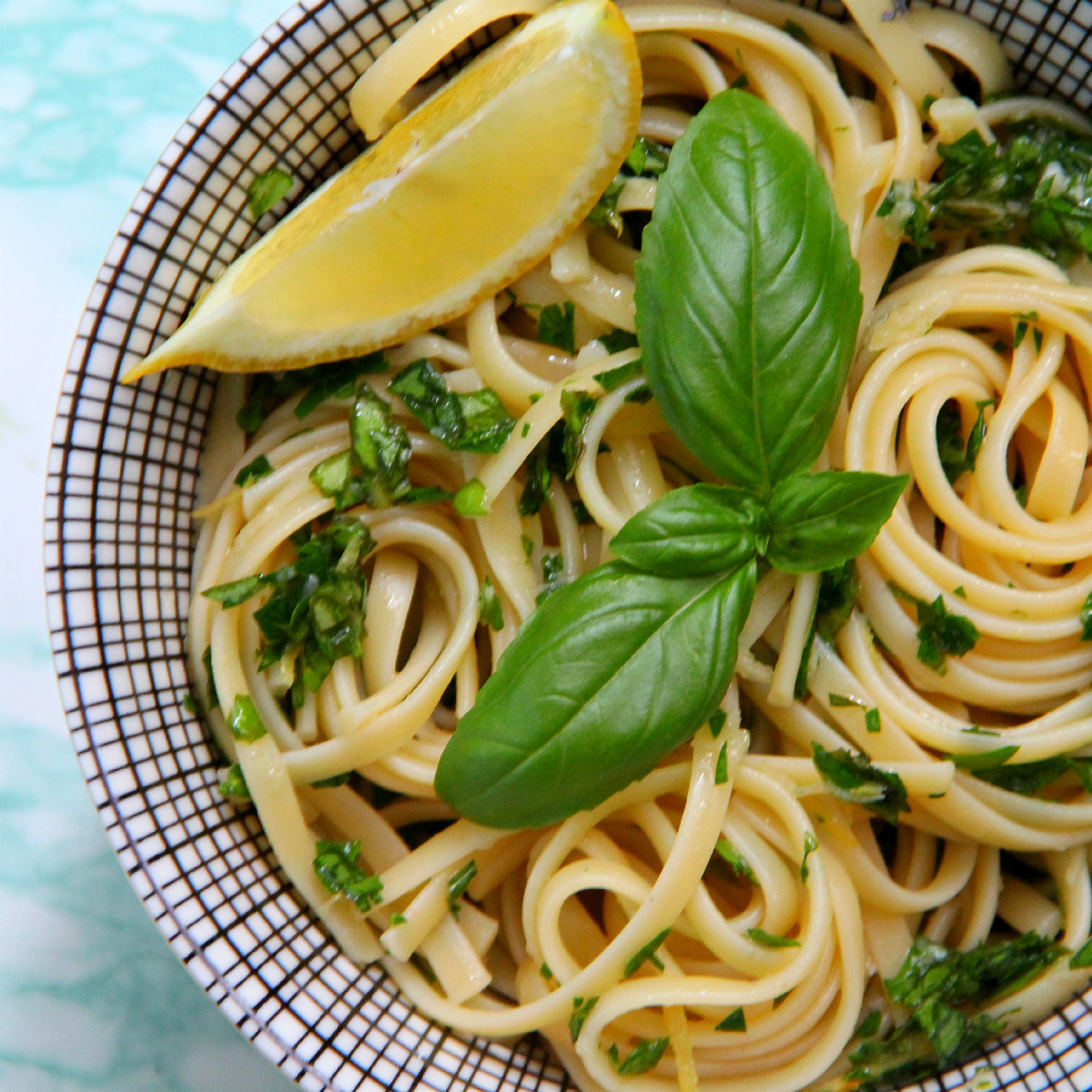 ---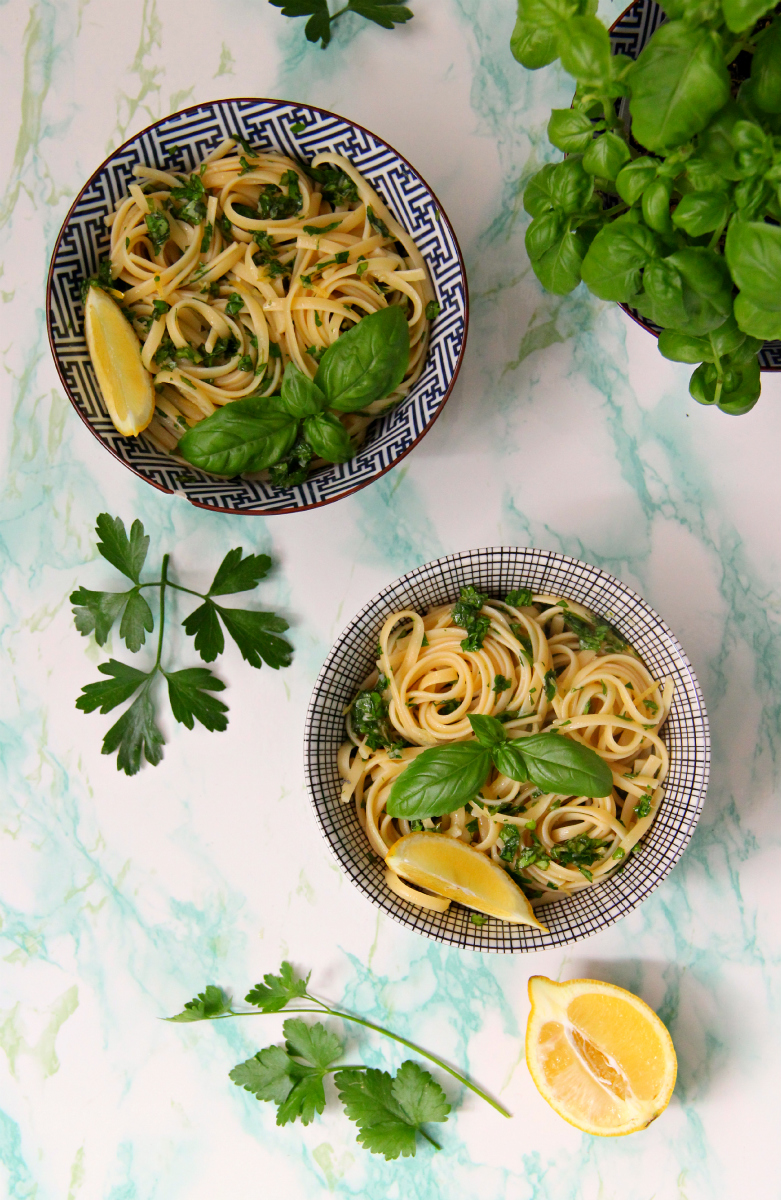 ---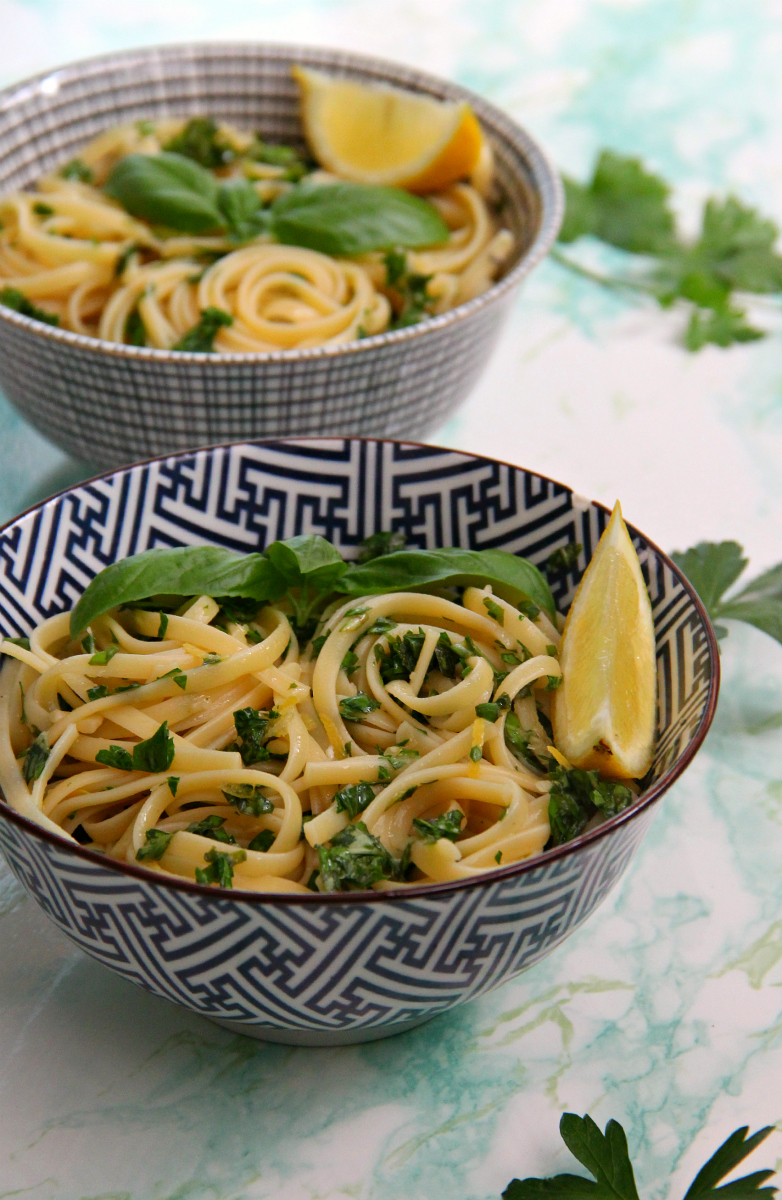 ---
This is a cold main course that can easily be served as a side dish for more people. The flavour profile gives you a good punch in the face, very herbal, lots of lemon, balsamic vinegar, raw garlic and some great tasting olive oil. If the garlic don´t slap you in the face, it´s not a gremolata, but feel free to cut back on it if you feel like it.
The traditional gremolata is actually just lemon juice, lemon zest, garlic and parsley. As nice as that is, I wanted to pimp it up, so I used half basil and half parsley – just because basil is awesome – some balsamic vinegar and olive oil to sauce it up and a little bit of agave syrup to balance the vinegar and the lemon. The result is a pasta salad with a crazy flavour! For some, the taste is perfect as a side dish, but for the hardcore people that don´t mind hefty flavours, this is a perfect main course for the hot summer.
---
Serves 3 as main, many more as side
---
Ingredients
---
Pasta Gremolata
---
3 full size servings of pasta of desired shape

1.2 dl lightly packed fresh parsley (½ cup)

1.2 dl lightly packed fresh basil (½ cup)

60ml good fruity olive oil (¼ cup)

6 finely grated garlic cloves

2 tablespoons balsamico

1 teaspoon agave syrup

Zest from 1 lemon

Juice form 1 lemon

Freshly grind black pepper to taste
---
Garnish (Optional)
---
Lemon wedges

Fresh basil and parsley leaves
---
What you will need
---
Cutting board and knife

1 big bowl + spoon to stir

Measuring spoons

1 pot for pasta

1 strainer
---
Instructions
---
Have boiling water ready for the pasta. Lightly salt the water and cook the pasta to al dente.

---

When finished cooking strain over the sink and run cold water over the pasta. This both cools it down and also prevents it from sticking together.

---

Wash and dry the parsley and the basil. Finely chop it and add to a big bowl with the olive oil.

---

Add in the lemon zest, freshly squeezed lemon juice, balsamic vinegar and agave syrup.

---

Peel and finely grate the garlic. Add to the bowl. Mix everything well.

---

Add the cold and cooked pasta to the bowl and mix it well. Add freshly grind pepper to taste.

---

Serve garnished with lemon wedges, fresh basil and parsley leaves.
---
Enjoy !
---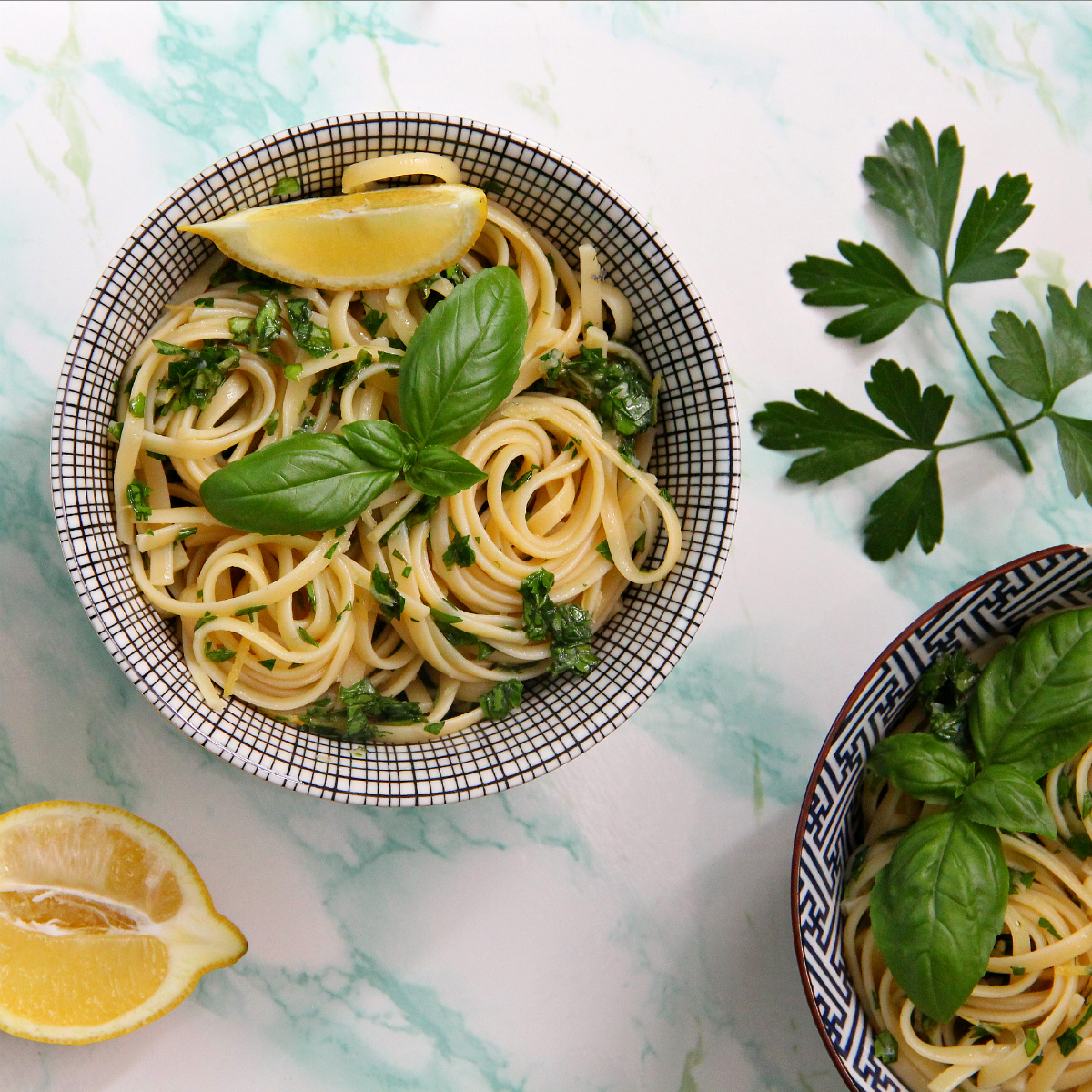 ---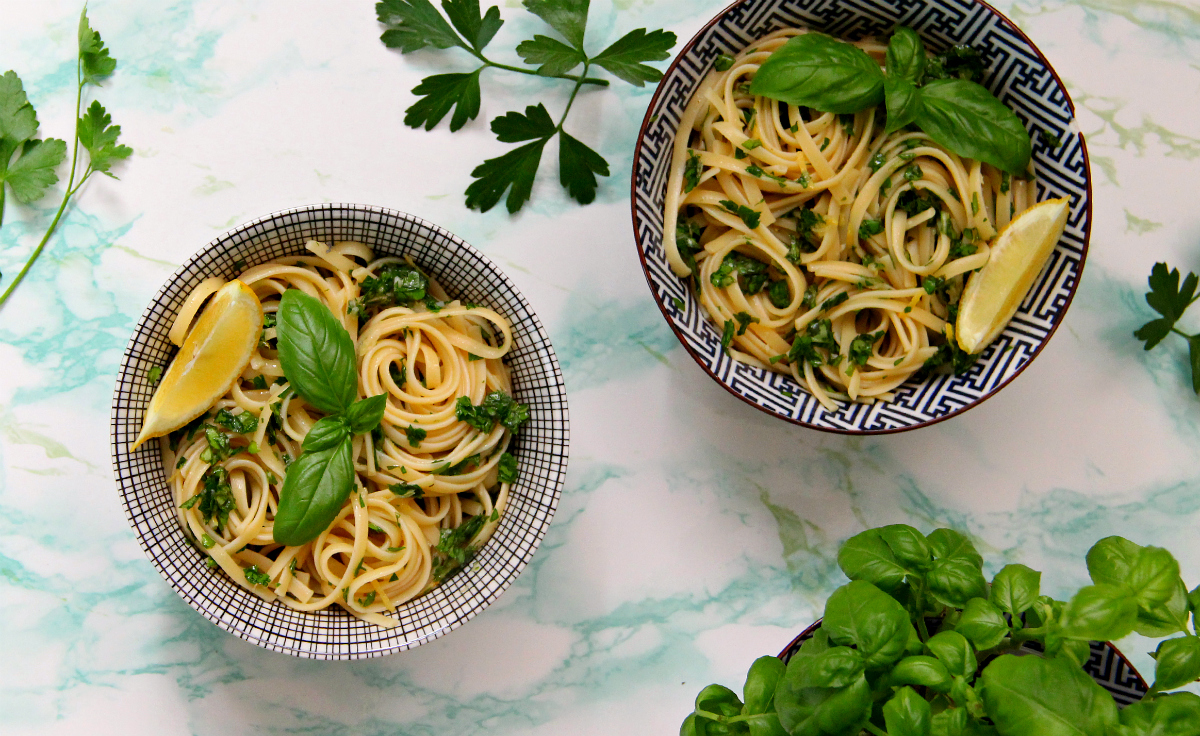 ---