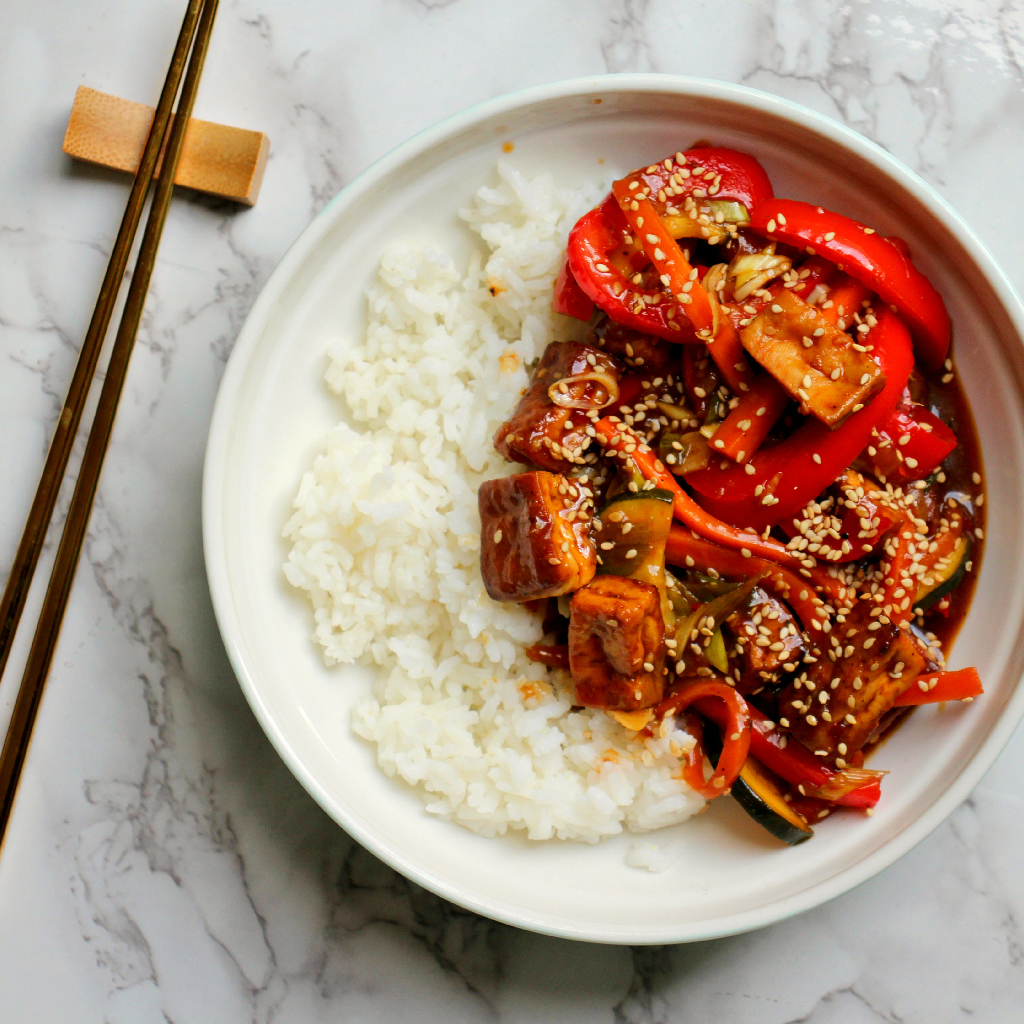 ---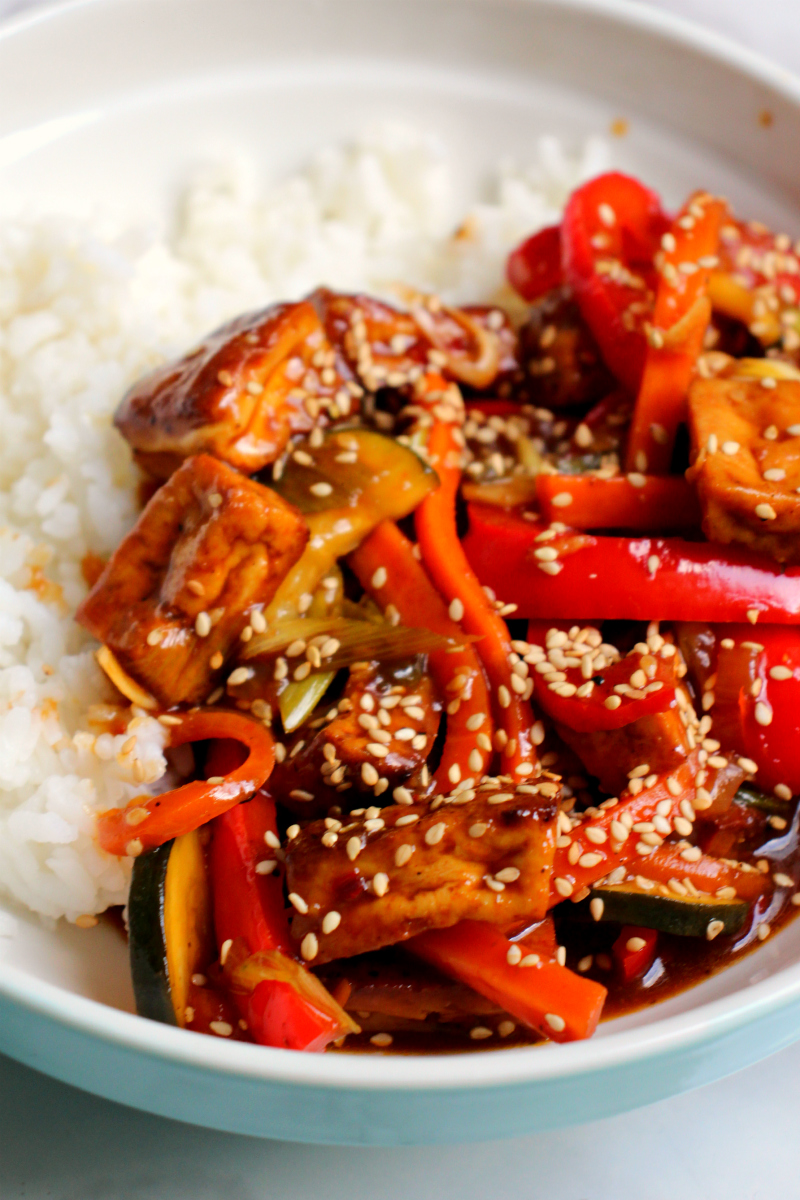 ---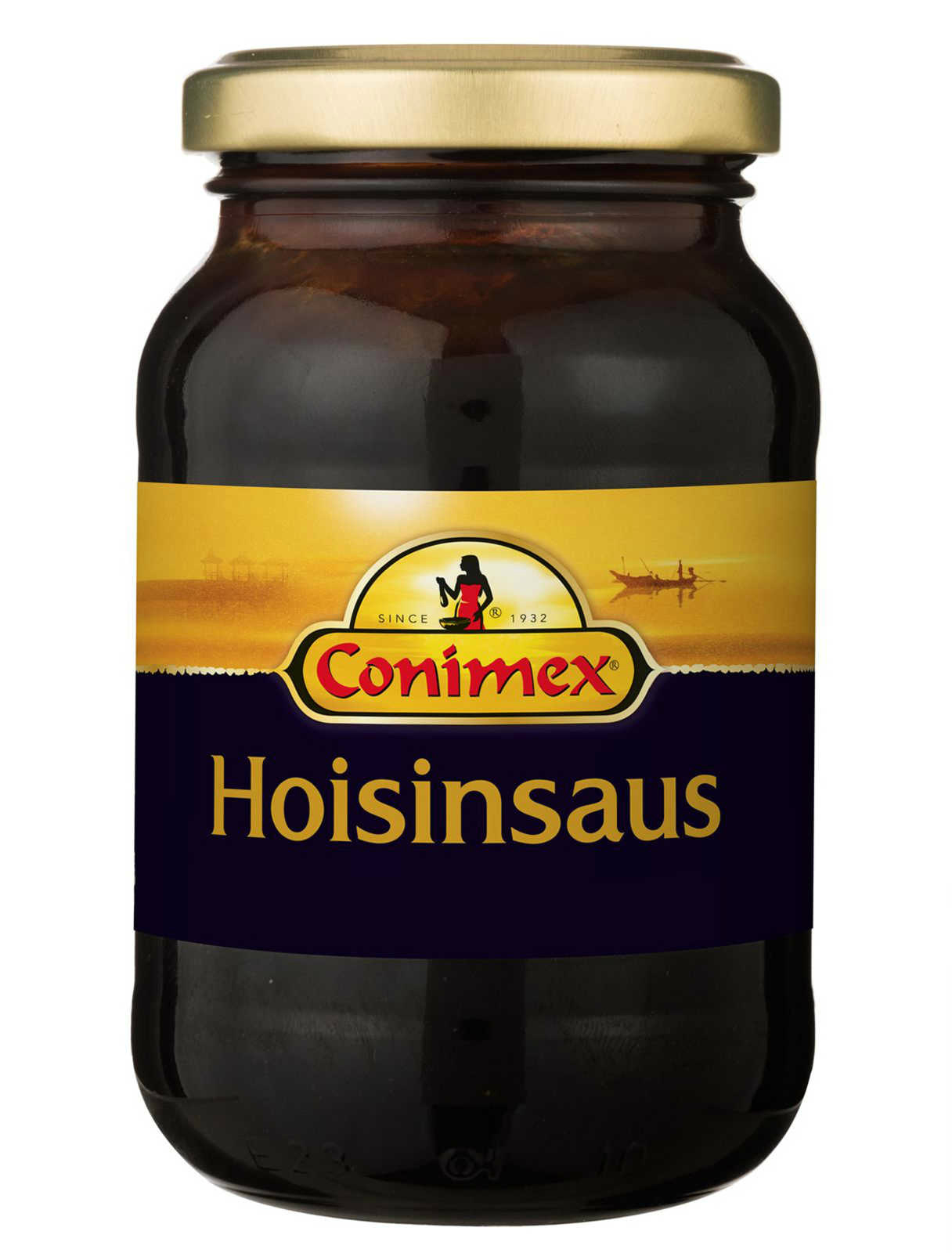 ---
The best hoisin sauce to exist? Probably.. !!! I live in Belgium, and I always got this one from my local supermarket "Delhaize", but they stopped carrying it in december 2019, to my utter dismay ! I wrote them and BEGGED them to get it back, and now they finally did, 6 months later, hahah! In the meantime I have tried numerous of other hoisin sauces, but honestly.. they are just not tasty at all.. I thought all hoisin sauces were nice and created somewhat equal, but they are NOT, and nothing really beats the flavour of this one.. not an ad, I am just obsessed with this sauce!
---
Oh boy ! The best of two worlds, orange sauce and hoisin sauce makes this glaze so delicious and flavourful with lots of ginger, garlic and lime juice, served with fluffy flavourful tofu and quick stir fried vegetables. Use vegetables of choice if you like, anything goes, just remember to pre-fry the harder vegetables first, then add the more delicate ones later, so all have the same textural bite to them !
---
Serves 4-5
---
Ingredients
---
Tofu & Marinade
550g firm tofu (19.4 oz)

2 tablespoons soy sauce

2 tablespoons garlic sriracha

2 tablespoons peanut oil

1 teaspoon freshly grind black pepper
---
Orange Hoisin Glaze
---
200ml hoisin sauce preferably from Conimex (6.8 oz)

Juice from 2 fresh oranges

Juice from 1 lime

6 garlic cloves, thinly sliced

1 thumb of ginger, grated

2 teaspoons sambal oelek (or to taste)

Pepper to taste

120ml water (1/2 cup)

2 teaspoons potato starch + little water for slurry
---
Stir Fry Veg
---
1 onion

1/2 zucchini

1 red bell pepper

3 carrots

2 tablespoons peanut oil
---
Serve with
---
4 servings of sticky rice

Sliced spring onion

Sesame seeds
---
What you will need
---
Cutting board and knife

1 bowl

1 lined baking tray

1 pot for sauce

1 grater

1 vegetable peeler

1 wok for veg

1 pot with fitting lid for rice

Measuring cup

Measuring spoons
---
Instructions
---
Drain the tofu well. Cut into 2 cm or so (1") wide rectangular chunks. Add to a bowl and add in the marinade and toss to coat. Let rest in fridge to soak marinade for at least 30 minutes or so.

---

When marinated add the tofu to a lined baking tray. Baked in a preheated oven on 200c (390 F), in the middle oh the oven on normal setting until golden and slightly crisp on the edges, about 15-20 minutes or so, keep and eye on them.

---

To a pot add in all the sauce ingredients except the slurry. Bring to a simmer. Take off heat. Mix the slurry in a small bowl, add to the sauce, whisk well while bringing it back to a simmer. Simmer while stirring until thickened. Set aside.

---

Peel the carrot and onion. Julienne the onion, carrot, zucchini and red bell pepper. Add the carrot and peanut oil to the wok, fry for a few minutes, then add in the onion, zucchini and bell pepper. Fry for a few minutes, leaving the vegetables al dente, with a bite to them, then pour over the sauce. Bring to a simmer.

---

When the tofu is golden add to the sauce and glaze them. Serve with sticky rice, sesame seeds and spring onion.
---
Enjoy !
---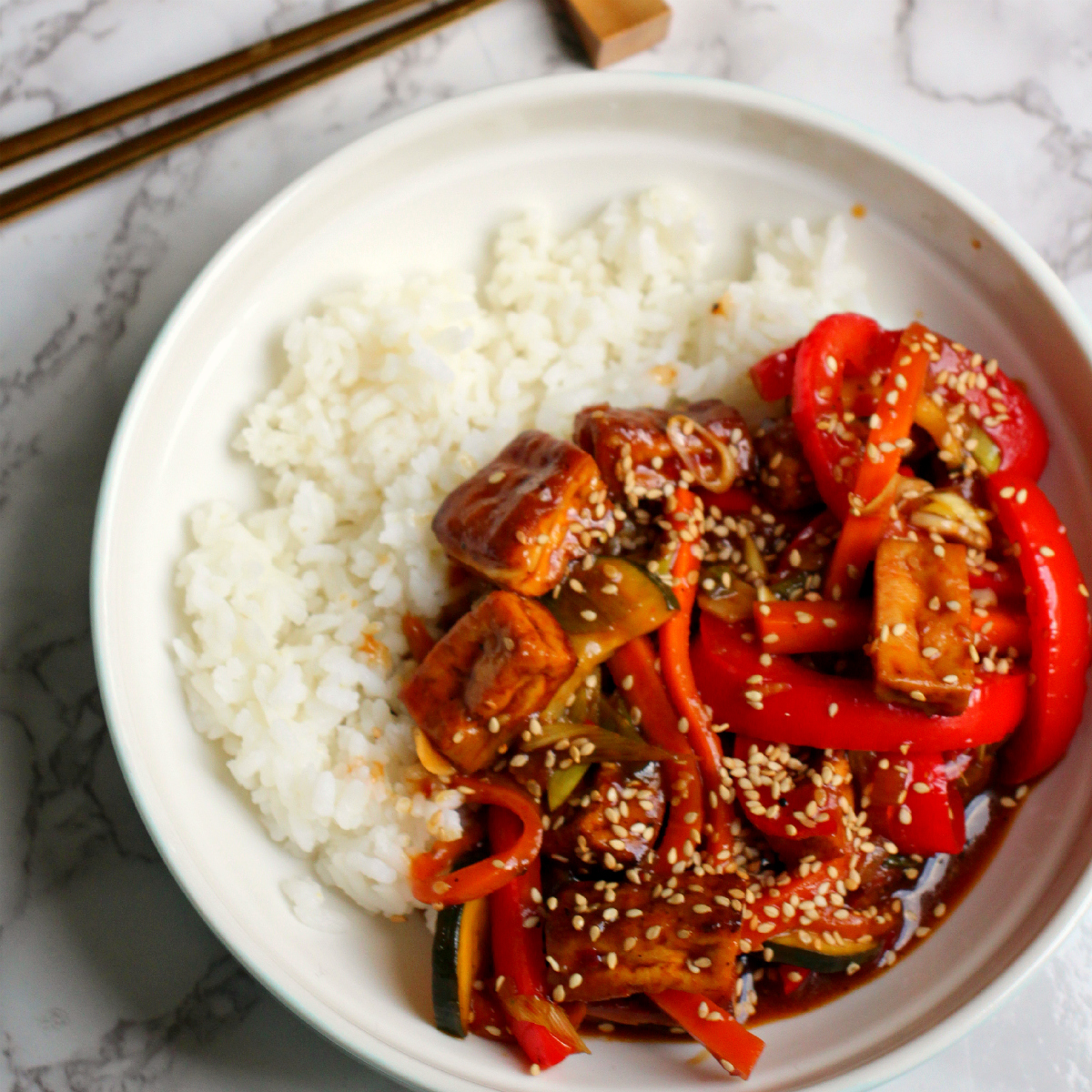 ---