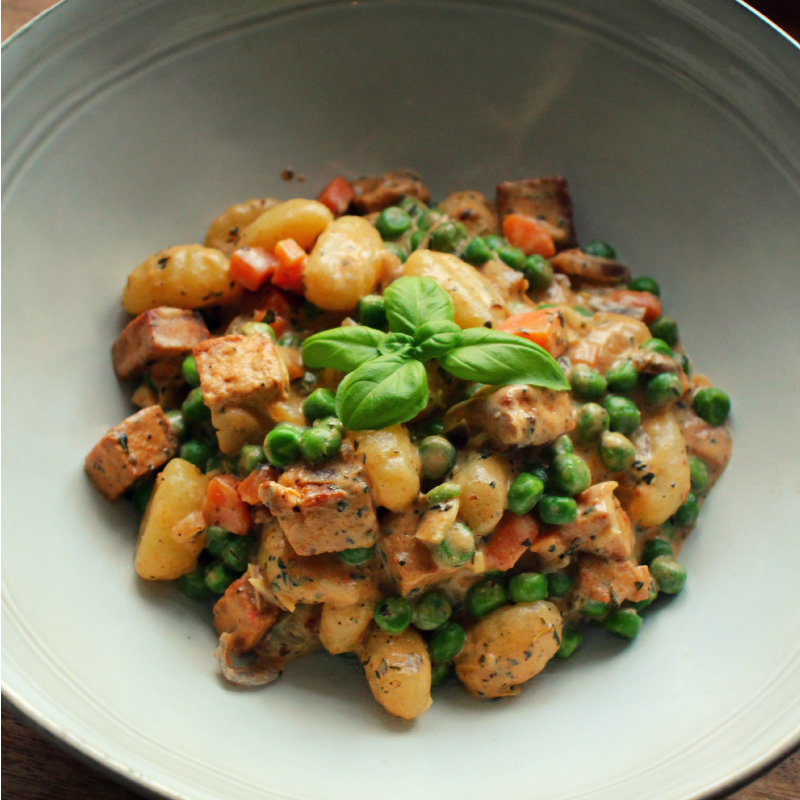 ---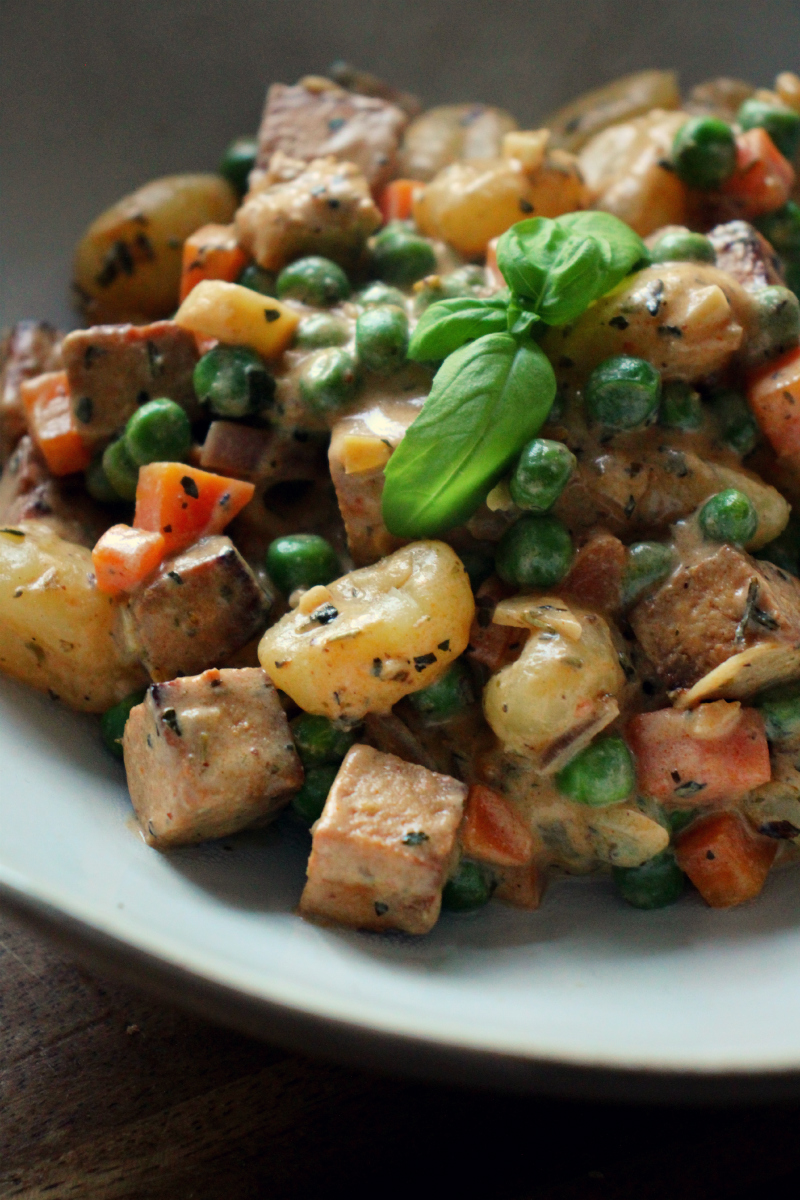 ---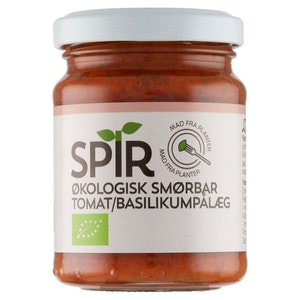 ---
One of my favourite "Mish Mash" meals that I just tossed up, not really planning anything. I did not intend to put this recipe online, so I did not take step by step photos, but you get the idea anyway <3 It was just so delicious I had to share it anyway.
I used the basil/tomato spread from the Danish brand "Spir" in this dish, both in the tofu marinade and in the sauce. No worries if you can´t find it, sub it with anything else similar you like, a vegan pesto - red or green - a few chopped cherry tomatoes, etc etc.
---
Serves 4
---
Ingredients
---
Sauce
---
3.5 dl frozen peas (1 1/2 cup)

4 carrots

200 ml soy cream (6.8 oz)

1.2 dl water (1/2 cup)

1/3 glass "Spir tomato/basil spread" / or sub with 2 tablespoons vegan red pesto, or see above

1 red onion

6 garlic cloves

1 vegan bouillion cube

2 tablespoons olive oil

1 teaspoon ground paprika

1/2 teaspoon dried basil

1/2 teaspoon dried oregano

1/2 teaspoon dried thyme

1/2 teaspoon dried rosemary

1/4 teaspoon ground nutmeg

Freshly grind green pepper and salt to taste
---
Tofu and marinade
---
400g firm tofu (14.1 oz)

1/3 glass "Spir tomato/basil spread" / or sub with 2 tablespoons vegan red pesto, or see above

2 tablespoons balsamico

2 tablespoons soy sauce

2 tablespoons olive oil

2 tablespoons maple syrup

Juice from 1/2 lemon

Little water to dilute for soaking
---
Serve with
---
500g ready made vegan potato Gnocchi (17.6 oz)

Fresh basil
---
What you will need
---
Cutting board and knife

1 dish for marinating tofu

1 lined baking tray

1 deep pan + fitting lid

1 pot + spoon to stir

1 strainer

Measuring spoons
---
Instructions
---
Tofu
---
Drain and press the tofu. Cube and add to a container of choice with the marinade, mixed until evenly covered. Let marinade in the fridge, at least an hour or so.

---

When marinated spread evenly on a lined baking tray. Bake in a preheated oven on 180°c (350°F) in the middle of the oven on convection for about 15-17 minutes or so, keep an eye on them, take out when slightly crisp on edges and golden. Make the sauce meanwhile.
---
Sauce
---
Peel the red onion and carrots. Slice the onion and cube the carrots. Add to a pot with the oil, paprika, nutmeg, veg cube, green pepper and a little salt. Sweat until onions are translucent.

---

Peel and slice the garlic, add and cook for a minute.

---

Add in the frozen peas, soy cream, water, tomato/basil spread, basil, oregano, thyme, rosemary. Bring to a simmer. Simmer on medium with a lid on until tofu is baked. Stir on occasion.

---

Boil the gnocchi in a separate pot in lightly salted water, they are done cooking when all gnocchi float to the surface, this only takes very few minutes. Drain and add to the sauce with the finished baked tofu as well, stir to combine.

---

Add salt and green pepper to taste if needed, if sauce is too thick for your liking add a splash of water and mix very well. Serve with fresh basil.
---
Enjoy !
---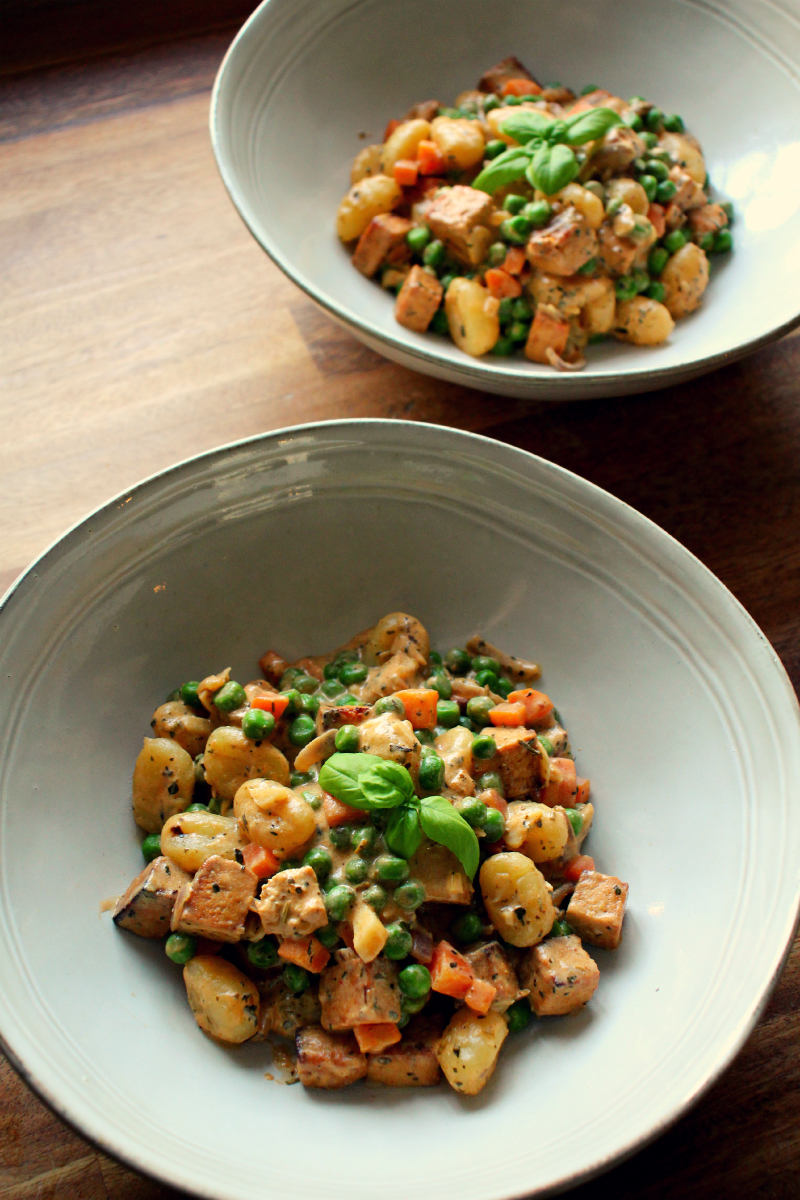 ---