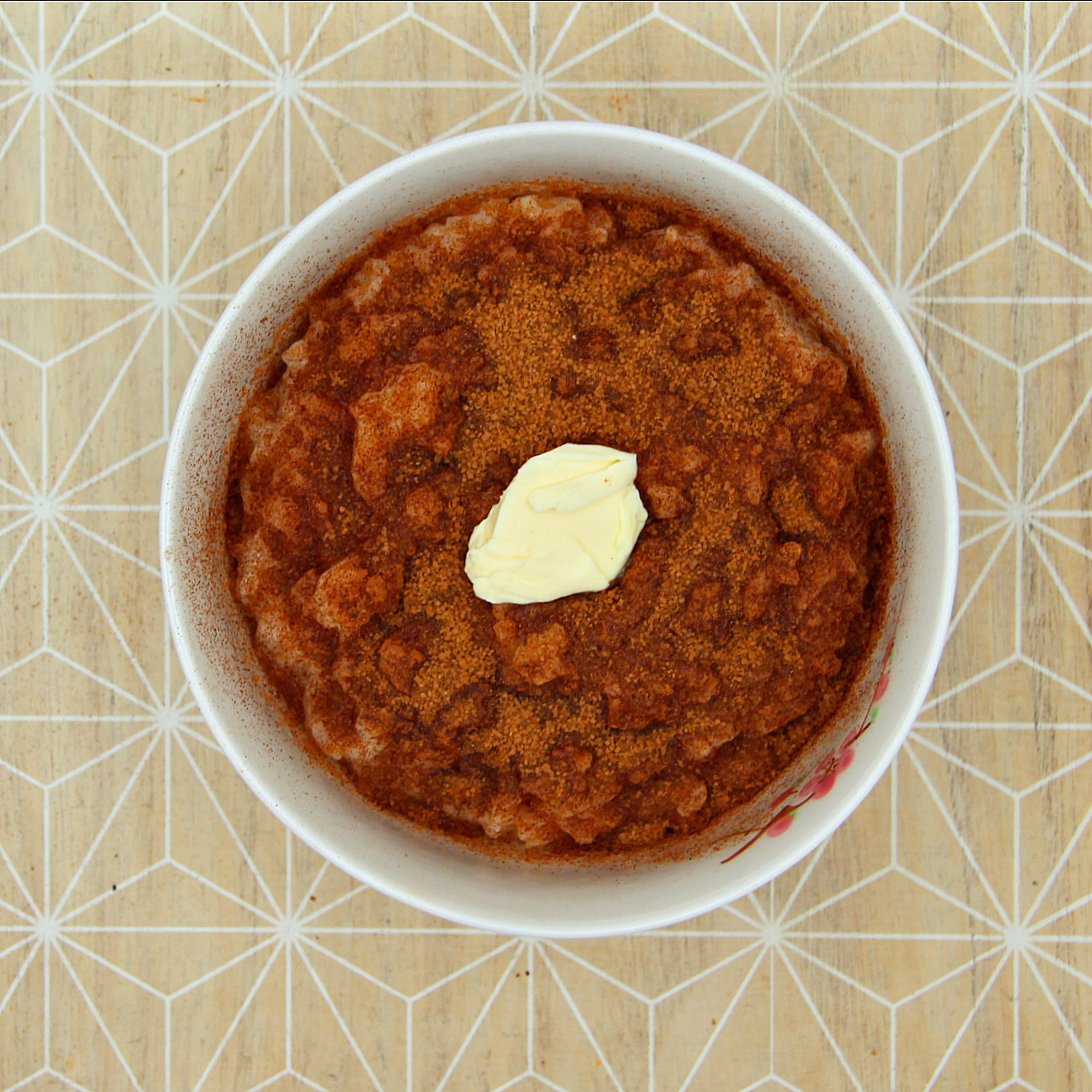 ---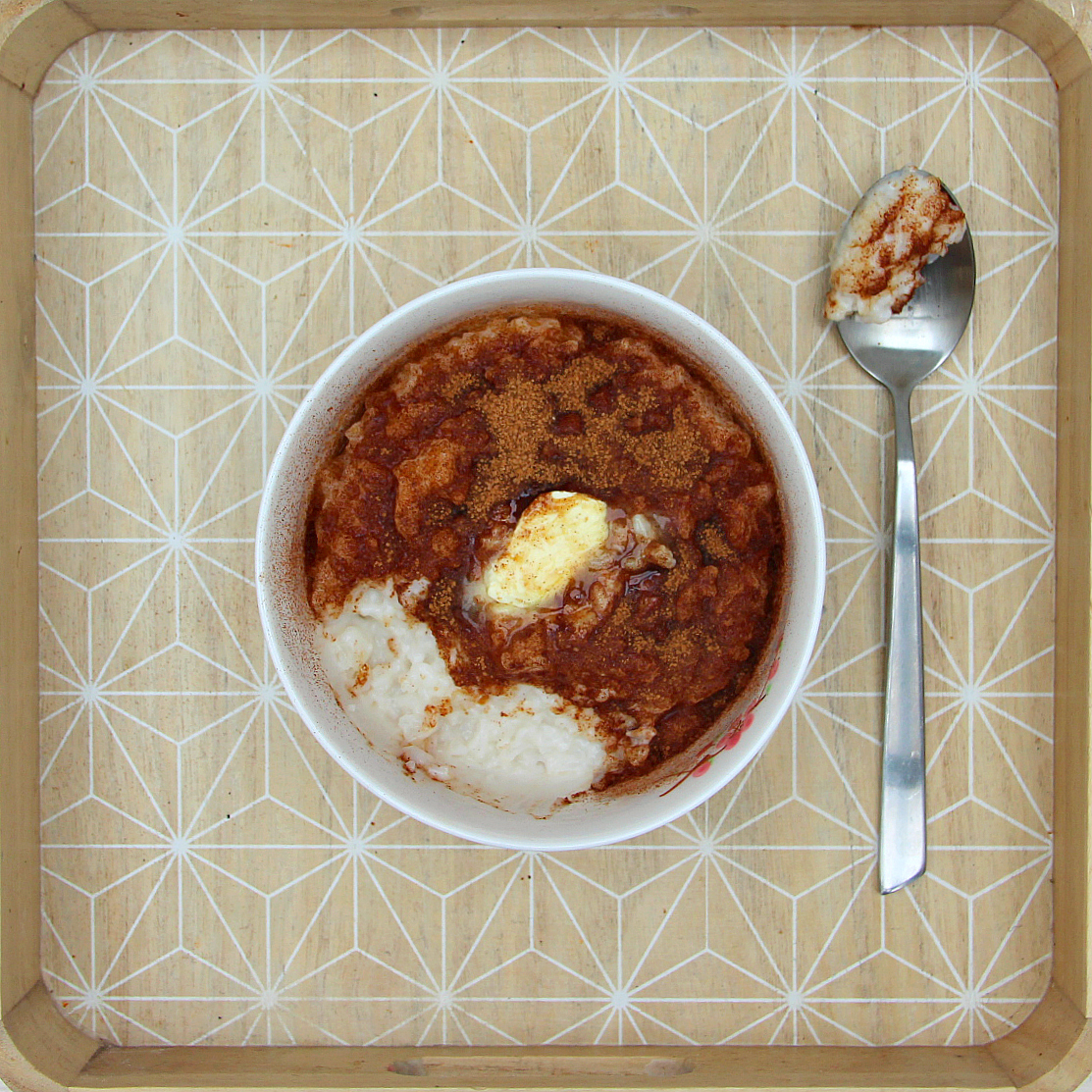 ---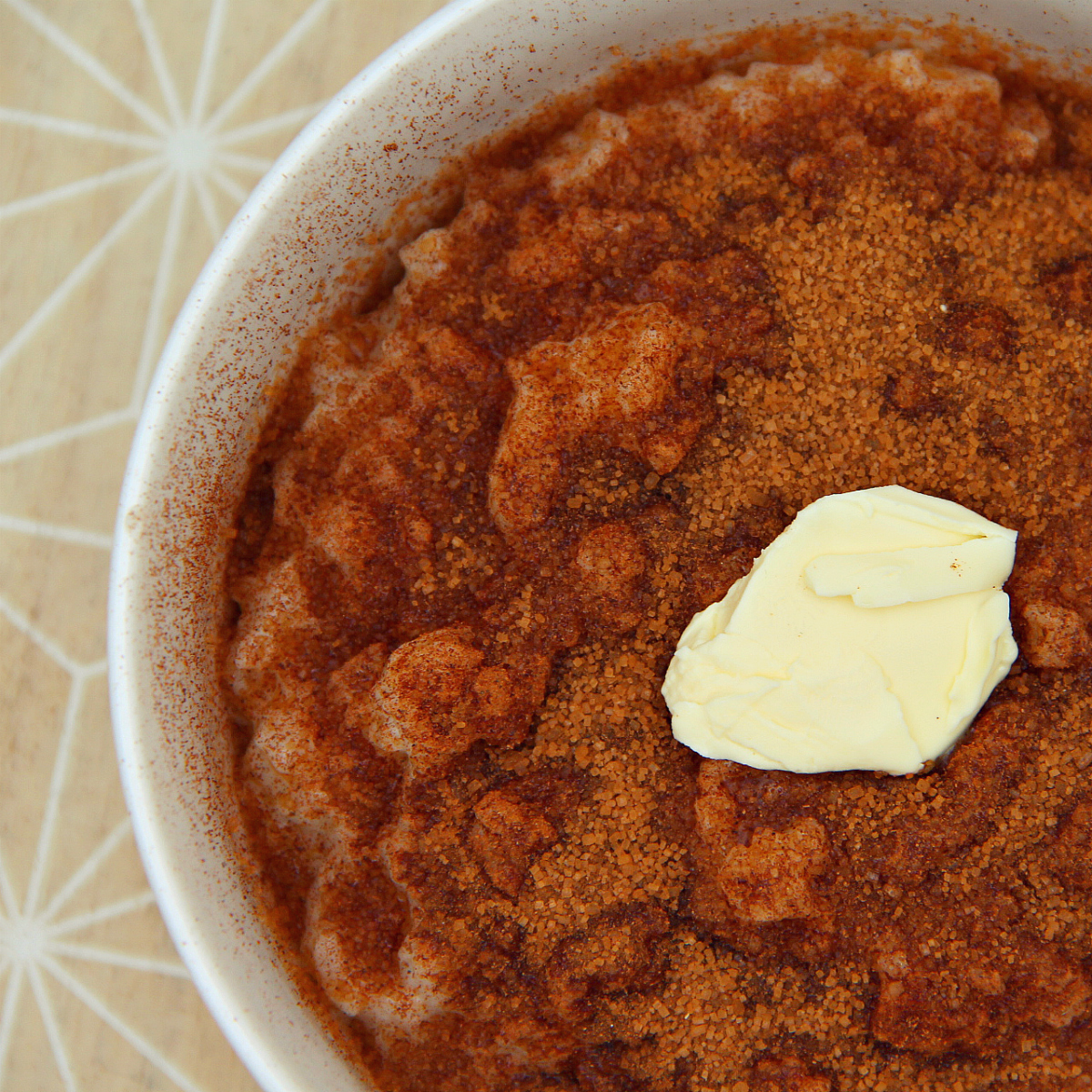 ---
Ooooh – this is such a childhood classic for me ! I can't say how much I love, love, love this. It smells like autumn and winter, and reminds me of the cozy Christmas time.
This is a VERY typical classic danish porridge, typically made with the cow's milk, but this is my vegan version, that taste the same, if not better!
This porridge is typically eaten in the winter time, but mostly in the month of December.
It is eaten hot and this makes the margarine or butter melt on top and give a nice flavour to the porridge !
It is connected to a lot of Danish Christmas traditions and tales. Like old wives tales of serving this porridge to the little elves living in your attic, to prevent them making tricks on you at Christmas time.

It is seen as the elves favourite food, they basically live of of this porridge, if you believe in the elf tales. Or as the Danes call the elves: Nisser.
This wonderful hearty porridge can be eaten as a very cheap dinner, as a breakfast and as a lunch too.
It's one of those strange Danish foods you can eat all year (but mostly connected to one season), and be eaten at all times of the day, like the Vegan Danish Koldskål / Cuddlenog, a cold summer soup.
This porridge is also used as an ingredient in other typical Danish foods:
Vegan Klatkager / Danish Rice Pancakes. You would usually use leftovers of this porridge as a base for making pancakes. Usually eaten with jam and powdered sugar.

---

Risalamande / Danish Christmas Dessert

Recipe coming soon)

. A danish dessert with whipped cream, vanilla and almonds toppe with warm cherry sauce. You eat this at Christmas Night in Denmark.
---
Risengrød has a special place in my heart, and just as the Koldskål, Danes like to eat this this porridge in a various of different ways: Only cinnamon on top without sugar, just sugar, or just butter.
I have a sweet tooth, so I eat it with cinnamon and sugar and tons of butter. Eat one layer with cinnamon sugar and put more cinnamon sugar again... I know... I'm weird.
---
Serves 4
---
Ingredients
---
1 L unsweetened organic almond milk (4.3 cups)

2.5 dl

arborio rice / grødris (

1 cup

)

½ teaspoon salt

2.5 dl water (

1 cup

)
---
Toppings (optional but recommended)
---
3 teaspoons ground cinnamon

6 tablespoons granulated sugar

Margarine / vegan butter
---
What you will need
---
1 measuring cup

1 pot

1 spoon to stir

1 small bowl



---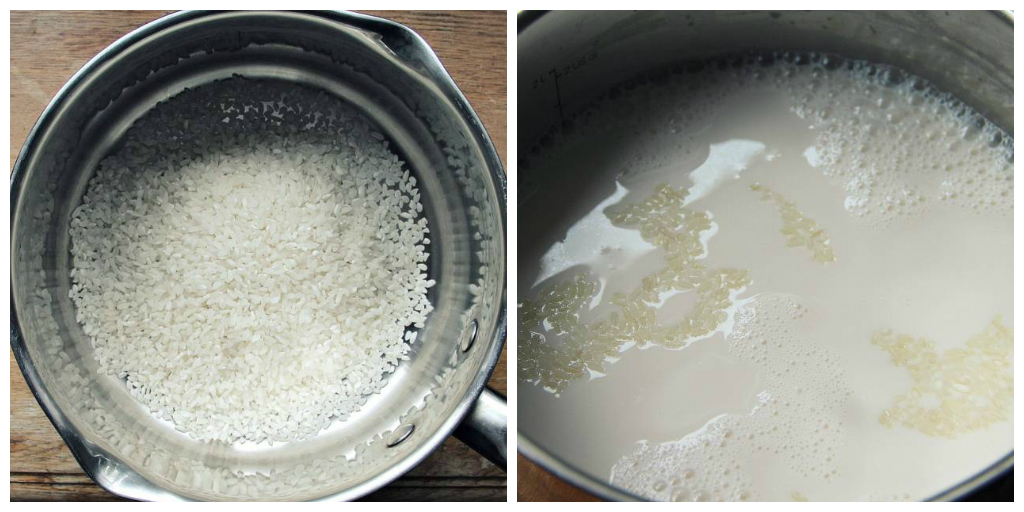 ---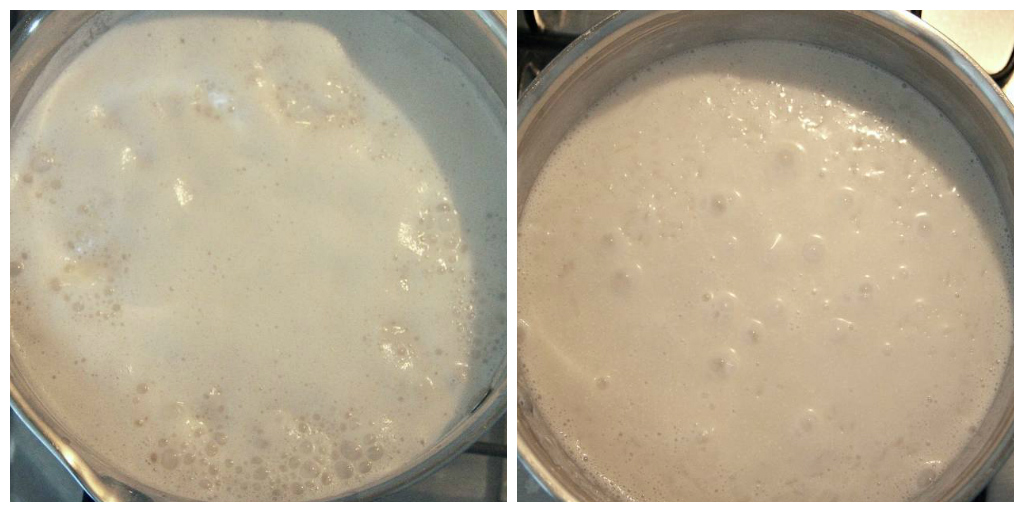 ---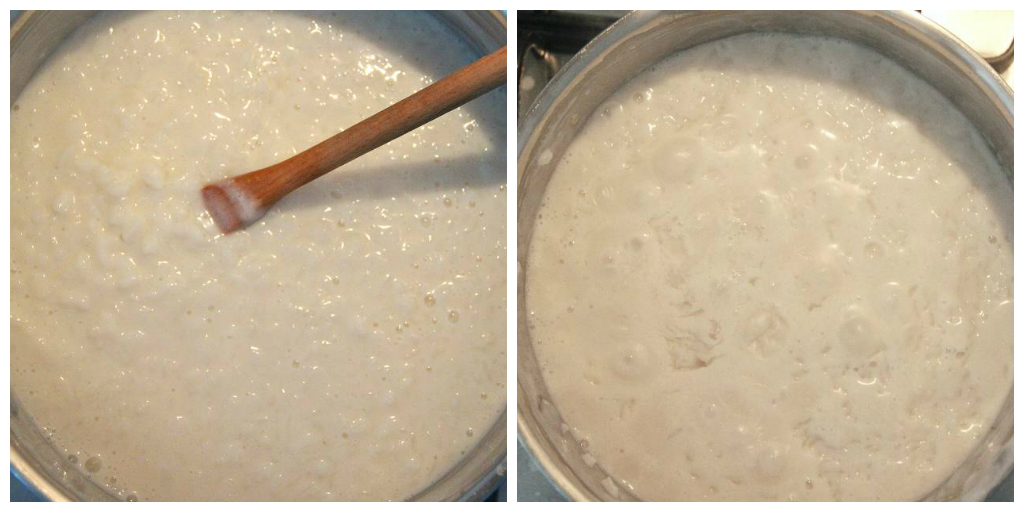 ---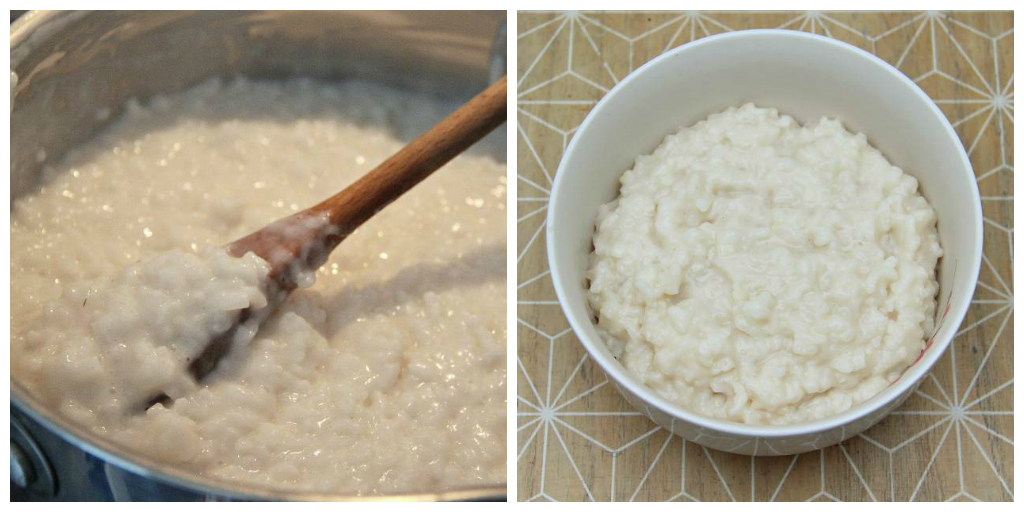 ---

---
Instructions
---
Measure the rice and put in the pot.

---

In the pot pour in the almond milk and add the salt. Turn the heat on medium / high. Bring to a boil while stirring.

---

When boiling turn the heat on very low and let simmer for about 30-45 minutes (depends on your pot, stove etc etc). Stir occasionally. If you use a gas stove don't use the biggest burner, use the smallest, or else you might burn the bottom and you have to stir more often.

---

After about 20-25 minutes, when the porridge start to become thicker, pour in the water. Continue to let it simmer and stir on occasion, until you get a texture like pictured above.

---

The porridge is finished when it has a very creamy texture and the rice completely smooth and soft.

---

In the small bowl put in the sugar and the cinnamon and mix.

---

Serve the warm porridge with topped with the cinnamon-sugar and a spoonful of margarine or vegan butter in the middle.
---
Enjoy !
---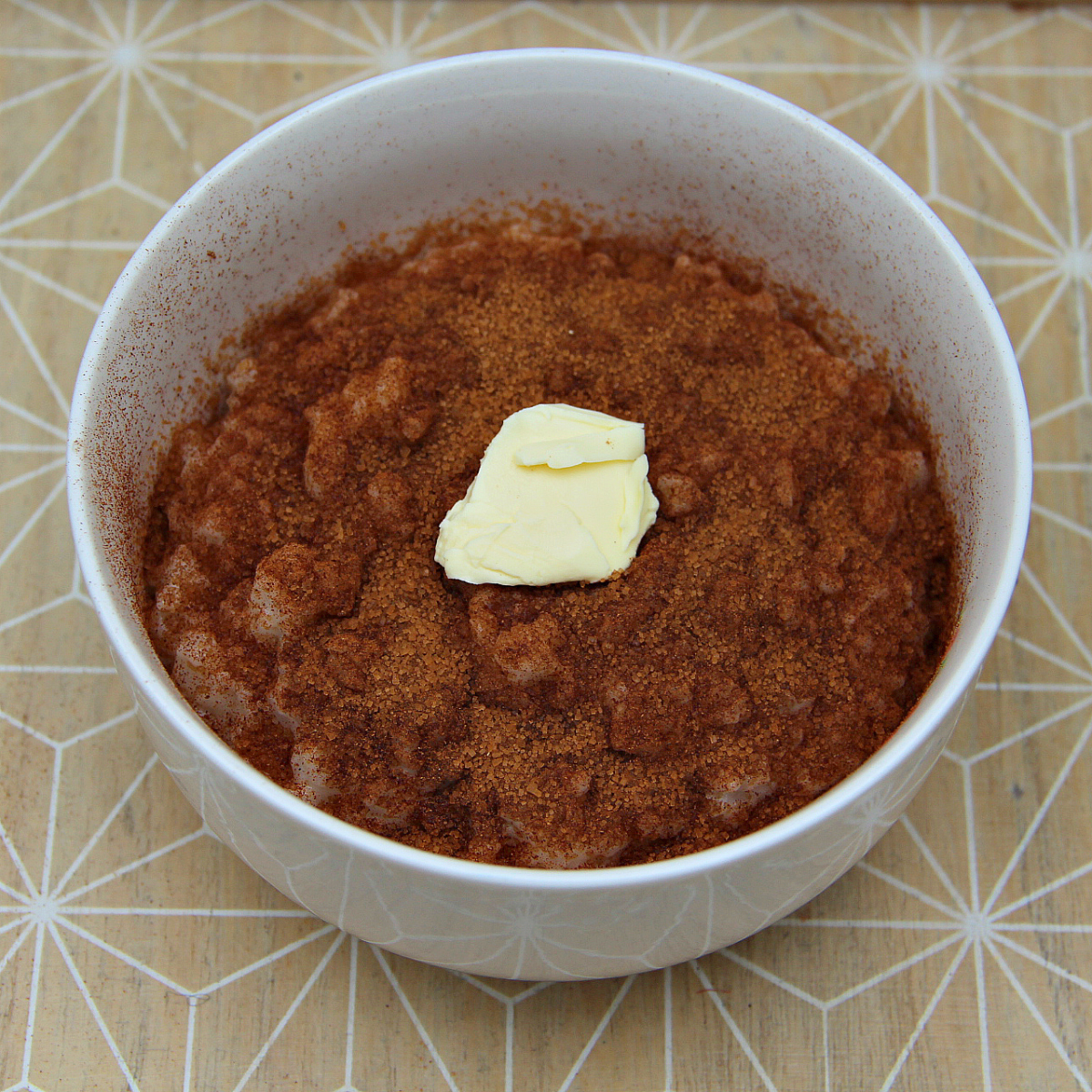 ---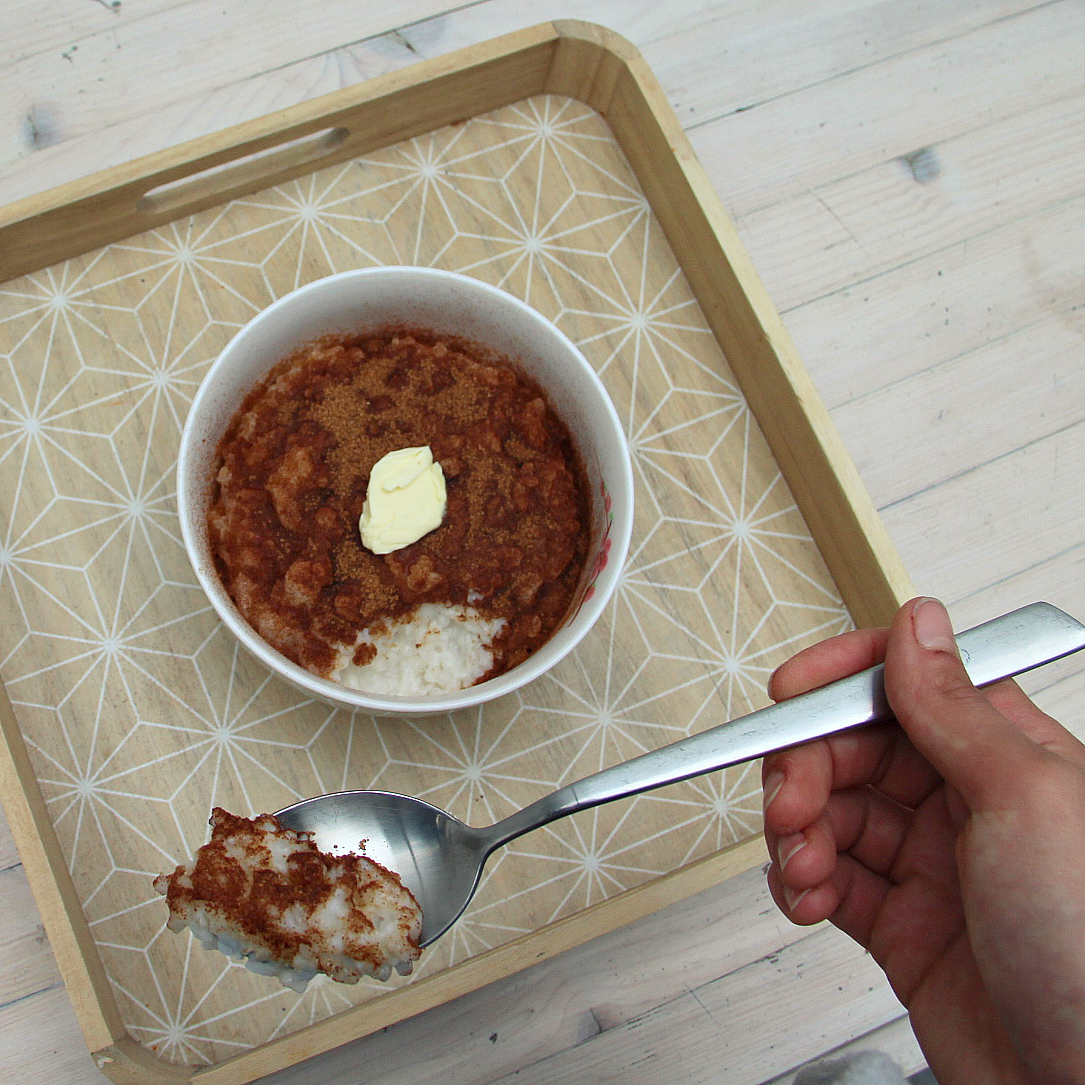 ---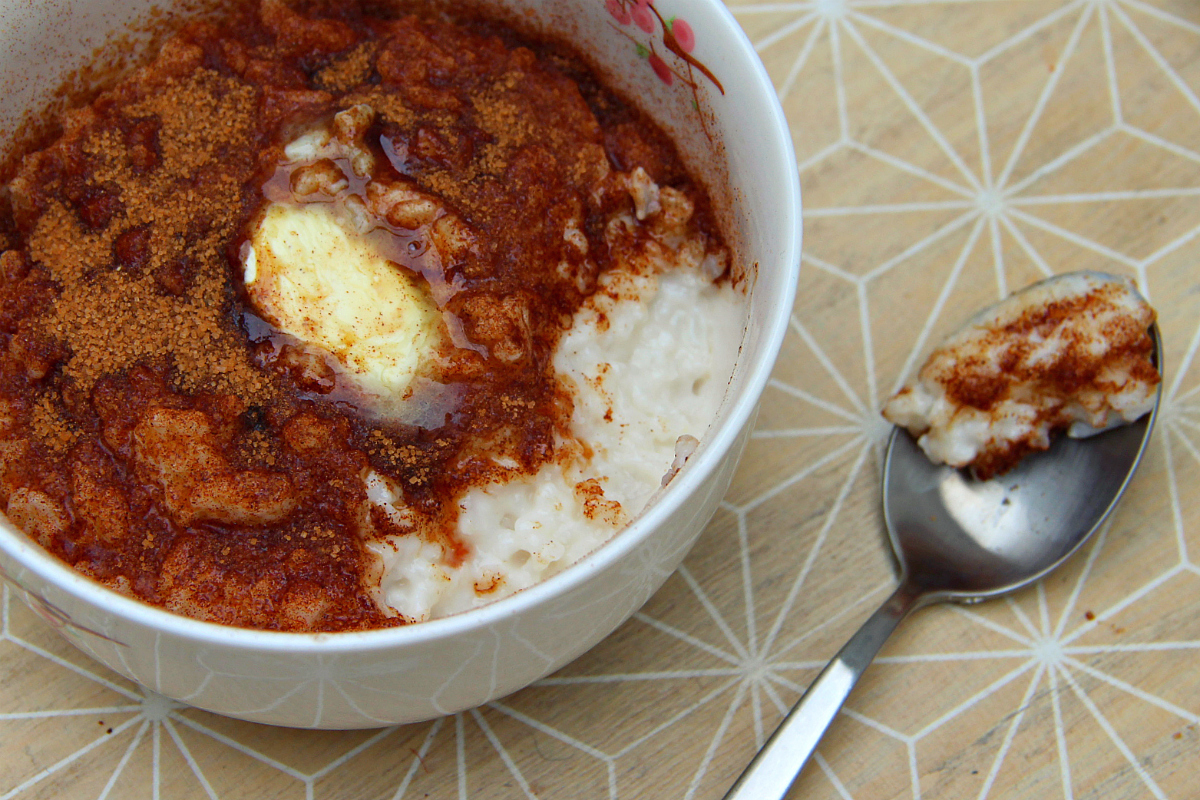 ---