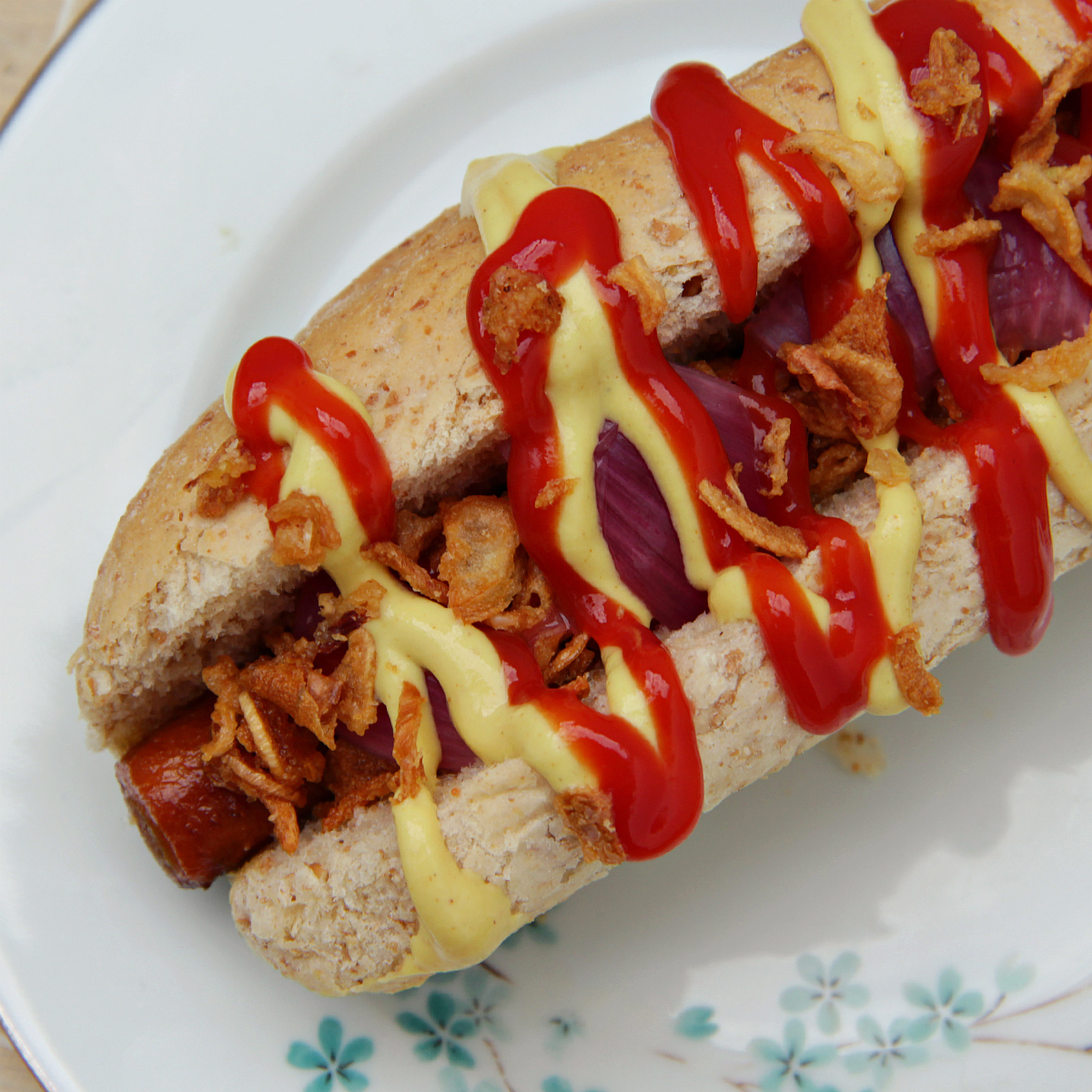 ---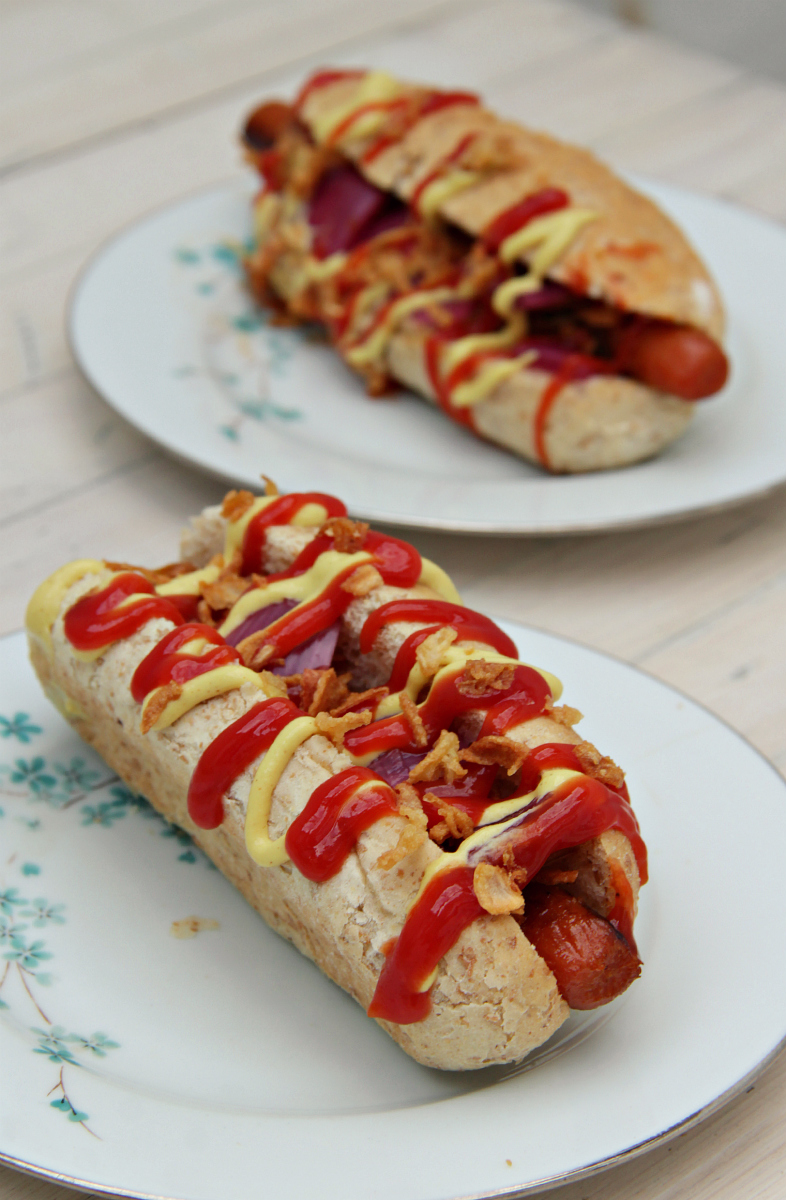 ---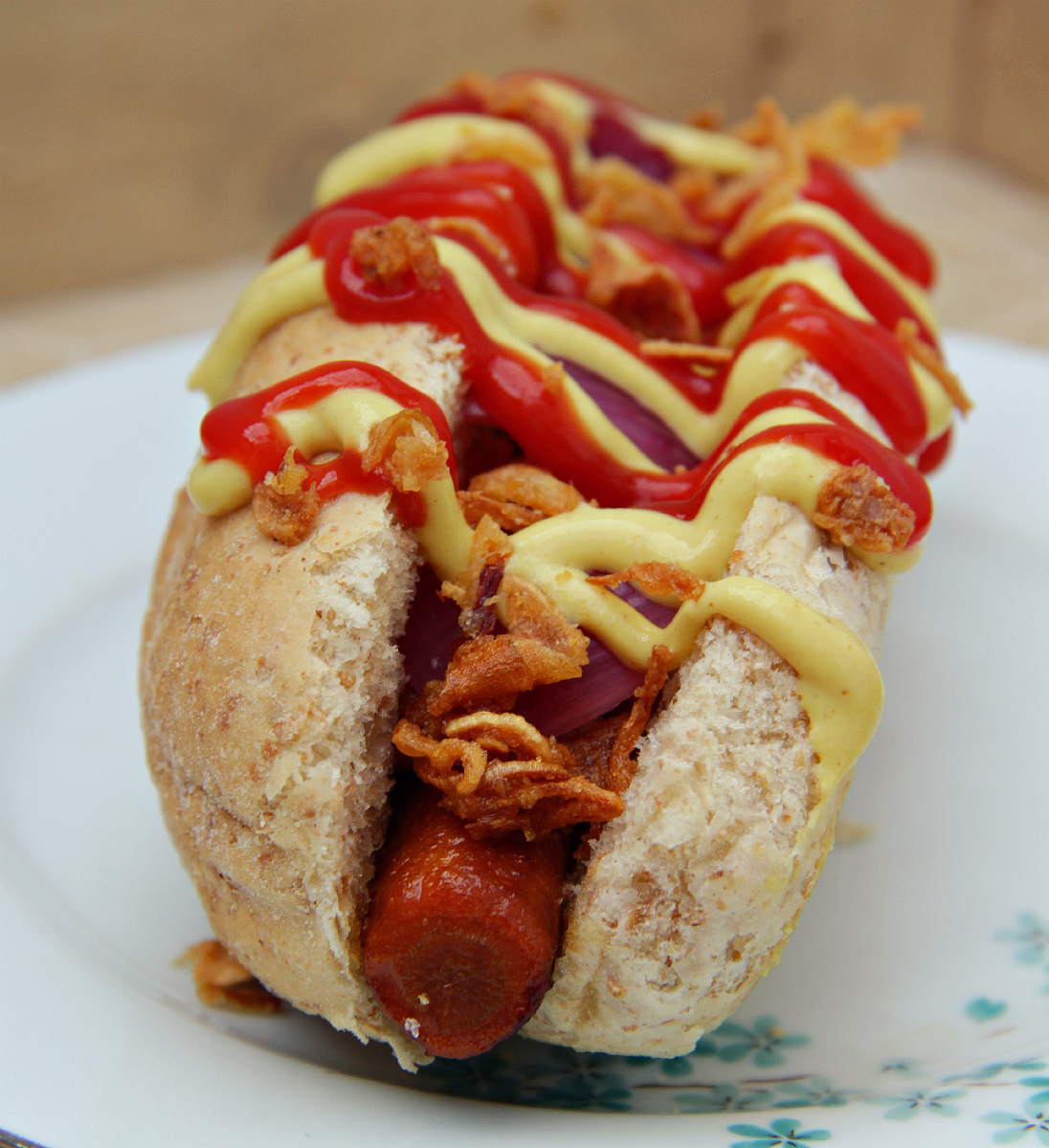 ---
Warning !!! This recipe takes at least 24 hours because of the marinade! So prepare in time for when you need it.
The size carrots I use in this recipe is maximum 2.5 cm (1 inch) wide at the top, this is to get an even texture in the carrot when cooked, if the carrot is bigger / thicker it cooking time will be longer and more uneven in texture, and not all the carrot would be marinated as well as if it was less wide. The carrot might seem slim for a hotdog, but I like to double carrot them.
Besides this taking quite some time to prepare, the amount of time used to make the marinade and cook the carrots is very short, it's just the waiting time / marinating time that makes it take so long.
It's important for the carrots to reach a certain texture so it soaks the marinade properly, but it should also still have a bite to it, but not a crunch. Does that make sense? When the carrots have boiled and cooled down they should have a flexible rubbery feel to them, you should be able to bend them, but not as soft they'd break. Hope that makes sense and I am not writing nonsense here, haha ! After marinating they can be cooked in the pan or on the grill of course.
The sausages can be used in a variety of dishes besides just as a side dish or a snack, the first that comes to mind is of course Vegan Hot Dogs / Carrot Dogs. But it can also be used in any stew you like, in sandwiches or wraps etc etc.
Surprisingly, the only ingredient that was hard to come by was the bread. I had a very difficult time finding vegan hotdog bread, so weird... I thought all bread was mostly vegan, but not this soft 'crappy' style hotdog bread. But finally, at a bakery I found some vegan ones. Just makes sure you find some bread without eggs and milk powder.
Perfect as a snack, lunch, side dish, starter or main course depending on how much you like to eat.
---
Makes 5 Hot dogs (double carrot/sausage style)
---
Ingredients
---
Basics
---
5 vegan hotdog breads

Fried onions

Mustard

Ketchup
---
Carrots
---
10 evenly sized carrots (2.5 cm / 1 inch wide)

Water to boil

½ teaspoon sea salt salt
---
Marinade
---
2.5 dl water (1 cup)

1 red onion

6 garlic cloves

3 tablespoons soy sauce

3 tablespoons rice vinegar

1 tablespoon sweet soy sauce

1 tablespoon strong tamari

1 tablespoon maple syrup

1 tablespoon shiro miso

½ teaspoon ground ginger

½ teaspoon smoked paprika

½ teaspoon freshly grind black pepper

sprinkle of salt
---
What you will need
---
1 vegetable peeler

1 wide pot

1 tong

Cutting Board and knife

1 strainer

1 container to marinade

Spoons to measure

1 pan
---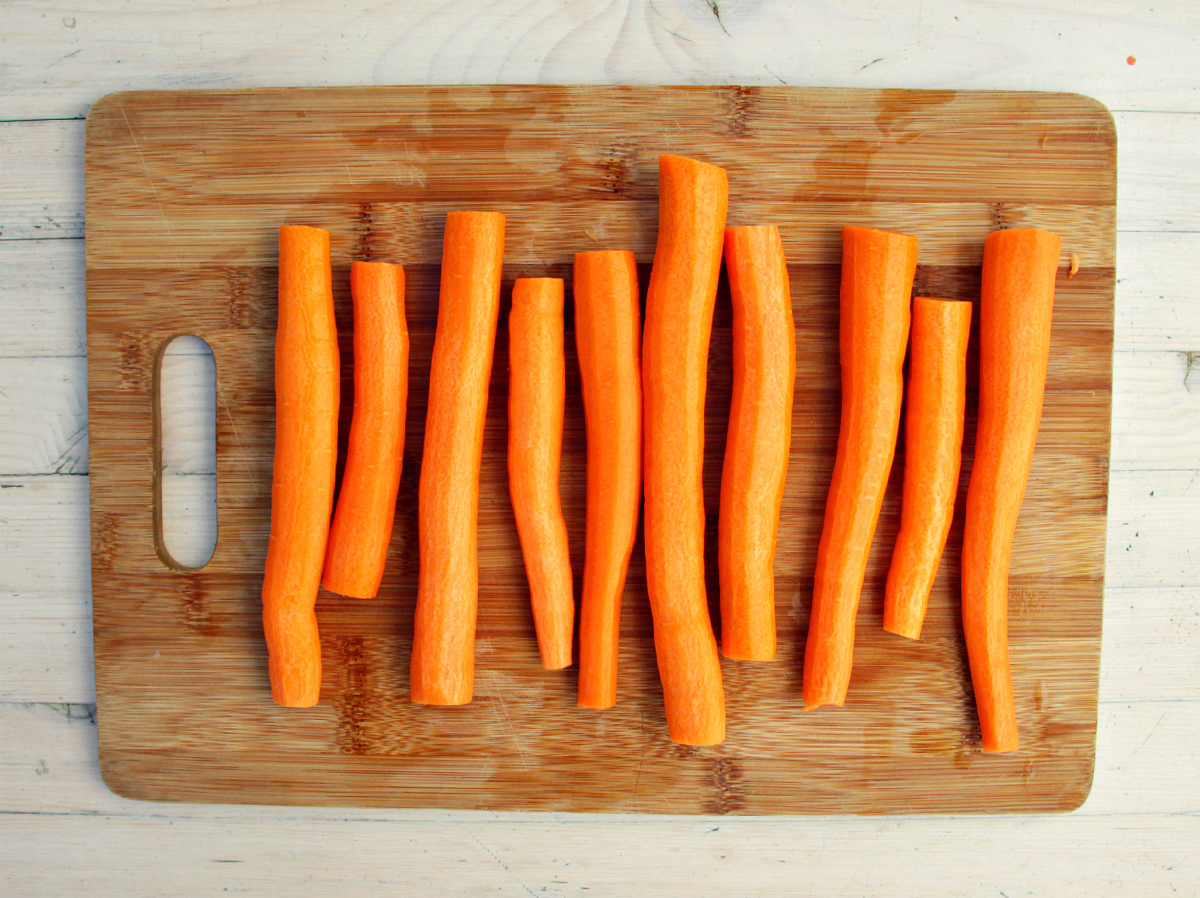 ---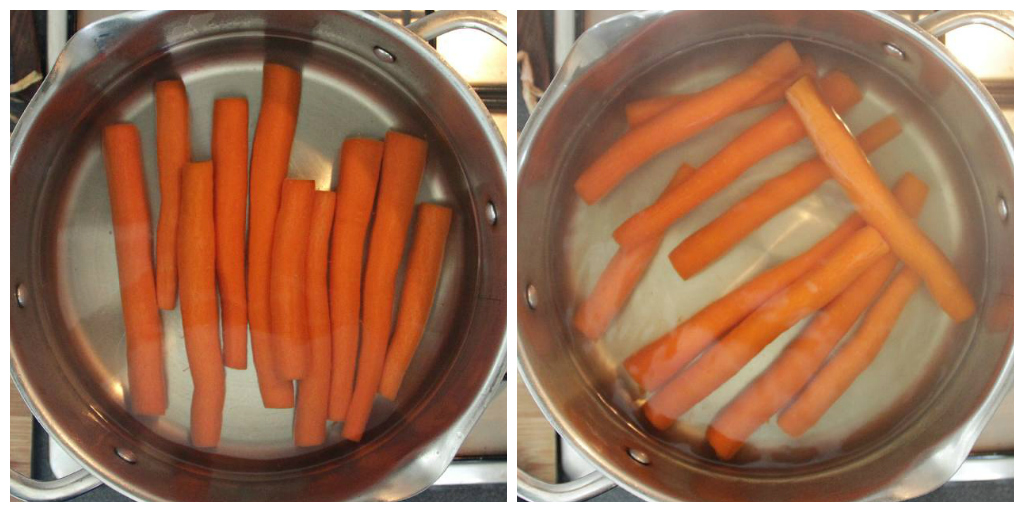 ---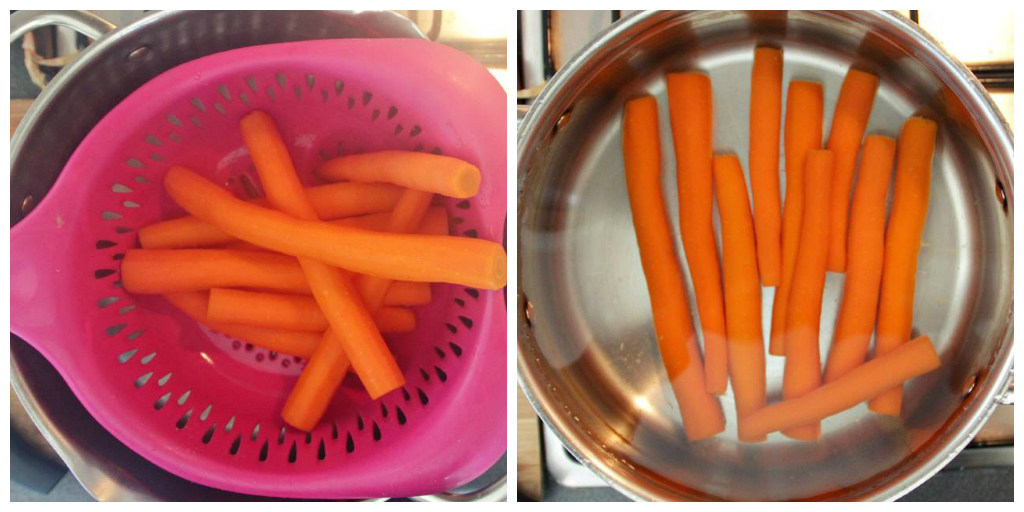 ---

---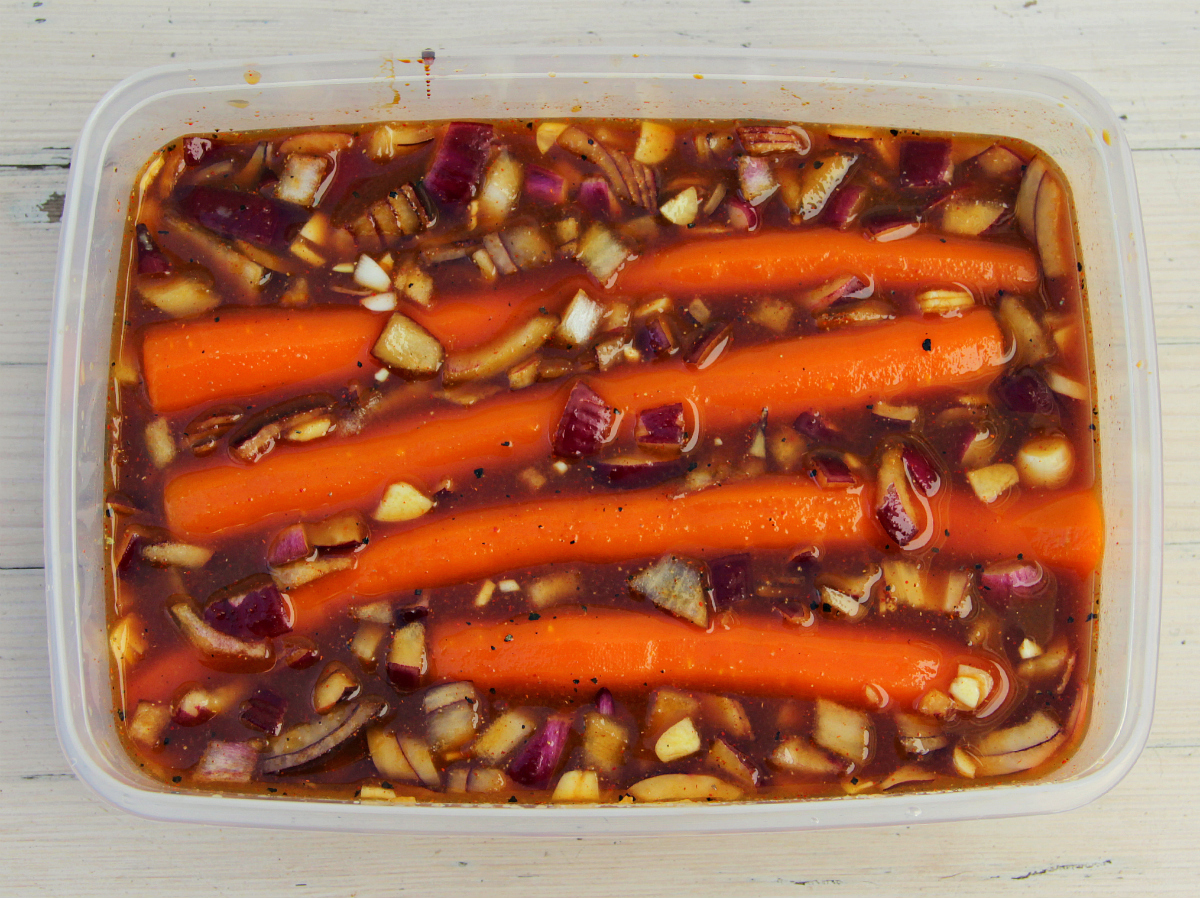 ---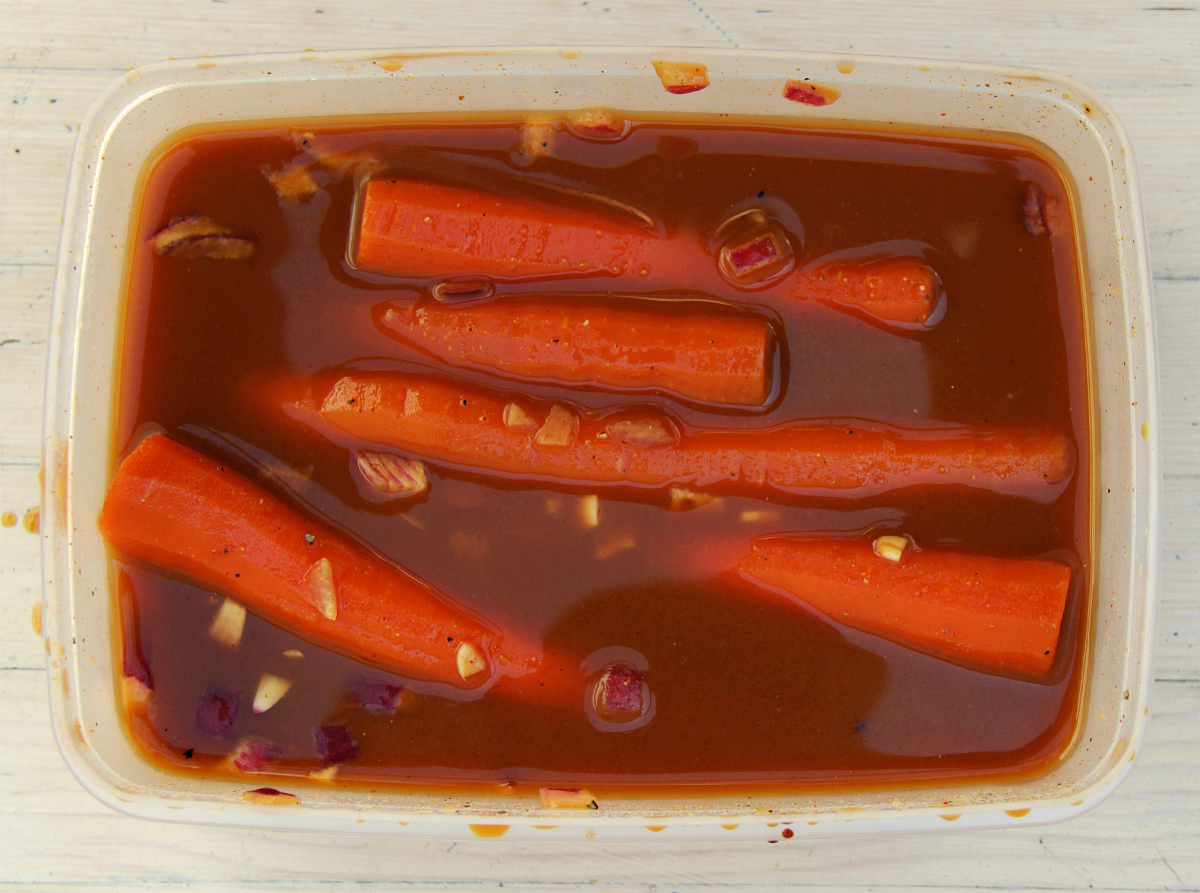 ---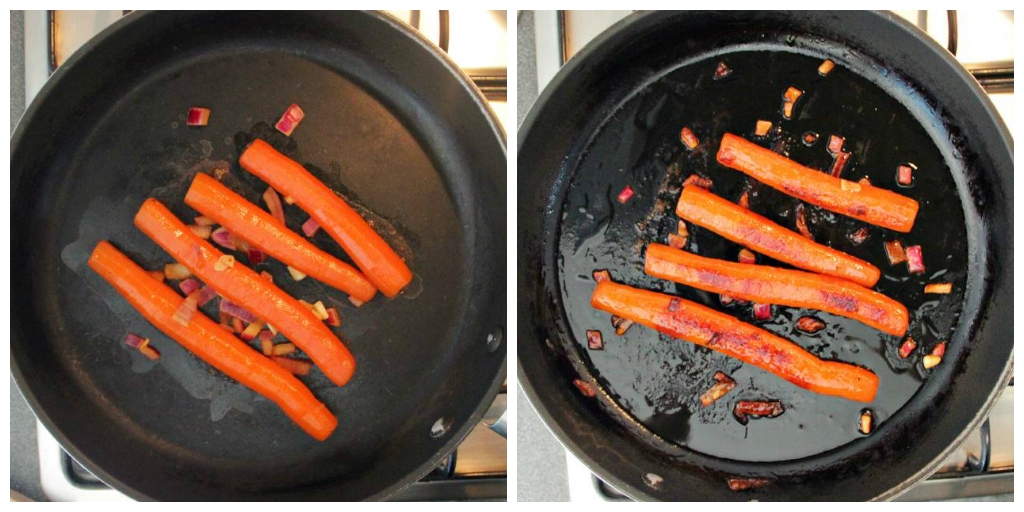 ---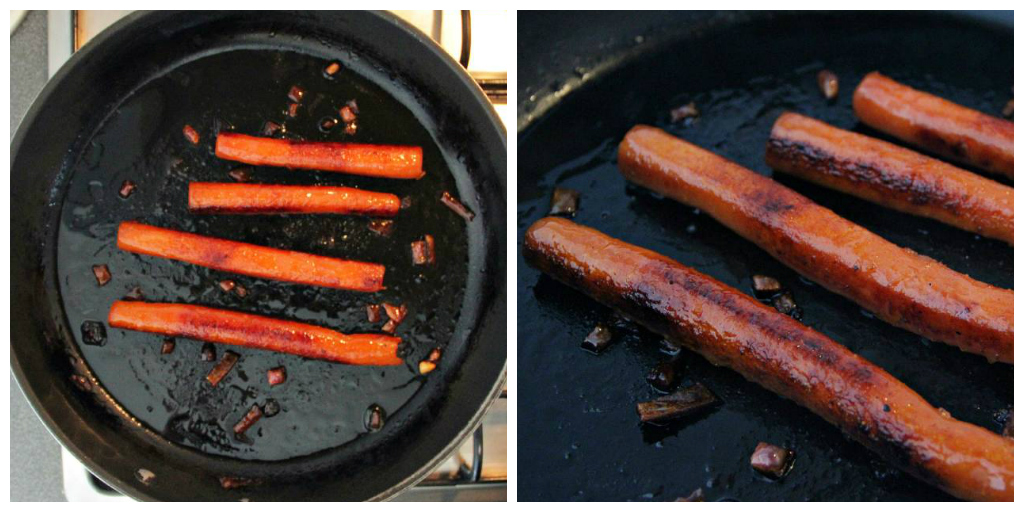 ---
Instructions
---
Peel all the carrots and chop of the ends.

---

Use a pot wide enough for the length of the carrots, cover them with boiling water and a sprinkle of salt and boil for 20-25 minutes.

Note: boiling time depends on the thickness of the carrots, they should be soft enough to bend, but still be firm enought to not break and still be firm enough to hold without falling apart. To check for this use a tong to take up the fat part of the carrot while boiling, stick a bread knife in the end, if it goes in easily they're perfectly cooked. If it's still to firm keep boiling.

---

While boiling make the marinade. Take a container that is long enough to hold the longest carrot you have. I use a tupperware, but use what you have on hand.

---

Peel the onion and the garlic, finely chop them and put in the container.

---

Add in the soy sauce, rice vinegar, sweet soy sauce, strong tamari, maple syrup, shiro miso, ground ginger, smoked paprika, freshly grind black pepper and a sprinkle of salt. Mix everything together.

---

Pour in the water. The marinade is finished.

---

When finished boiling strain them, and put in cold water to stop the cooking process. This can take a few minutes, and you might wanna change the water 1-2 times, they should be completely cold.

---

When cooled down put the carrots in the marinade. The amount of marinade should cover all the carrots in the size tupperware I use, they should all be covered. Refrigerate for at least 24 hours but the longer the better. Once in a while shake the container so the marinade gets mixed, I just do it when ever I open the fridge to get something.
---
Take the carrots out of the fridge. I use 2 carrots for each hotdog but use as many as you like. The carrots can stay in the marinade for days in the fridge, the longer the better, so just take the ones out that you need to use right away.

---

Put the carrots on the pan along with a light drizzle of plant oil. Turn the heat on high. With a tong turn the carrots so they get browned evenly all around.

---

When the carrots are browned and crisp all around put in toasted hotdog bread, top with fried onions, Pickled Red Onion, ketchup ad mustard. Or which other toppings you prefer.
---
Enjoy !
---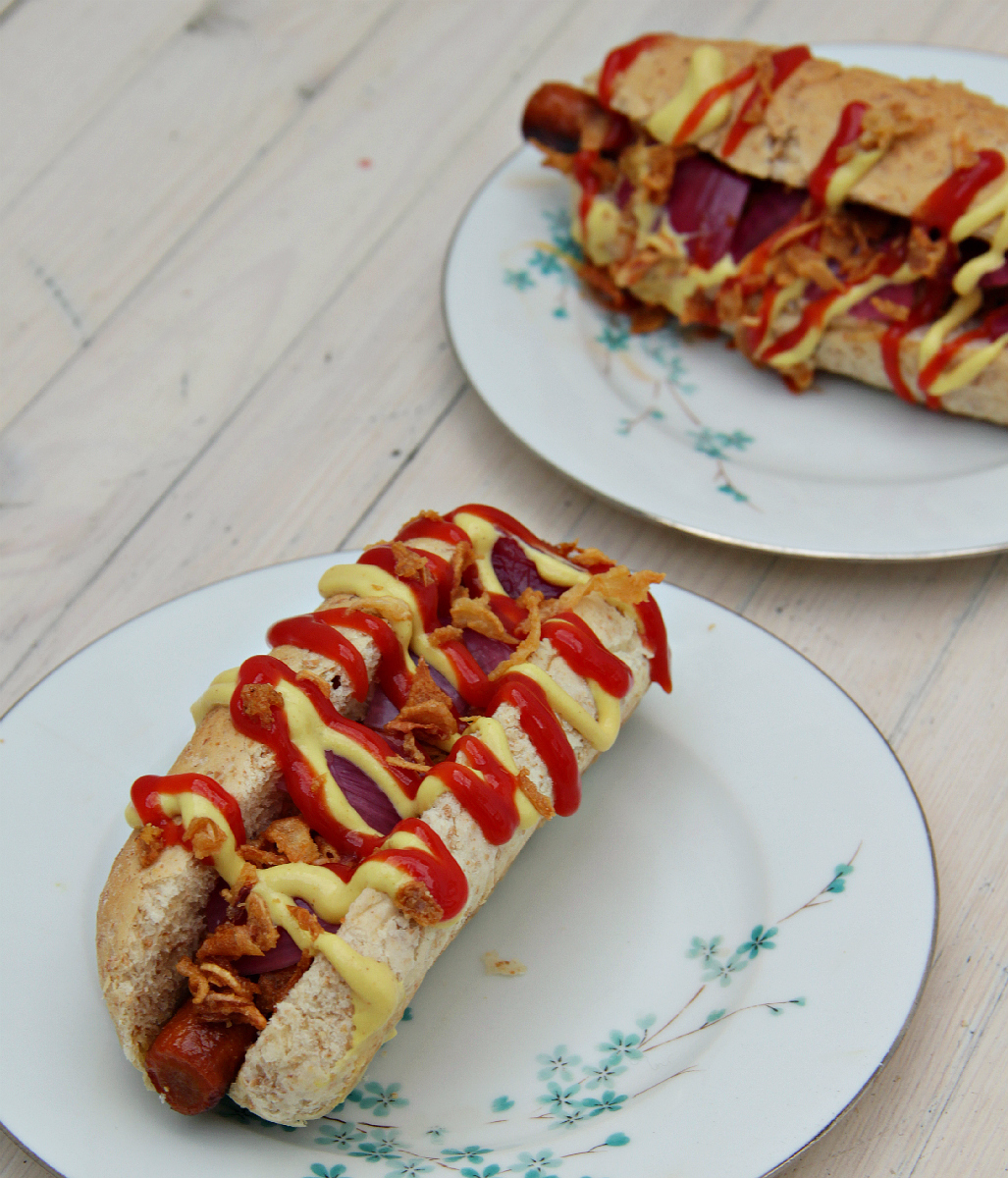 ---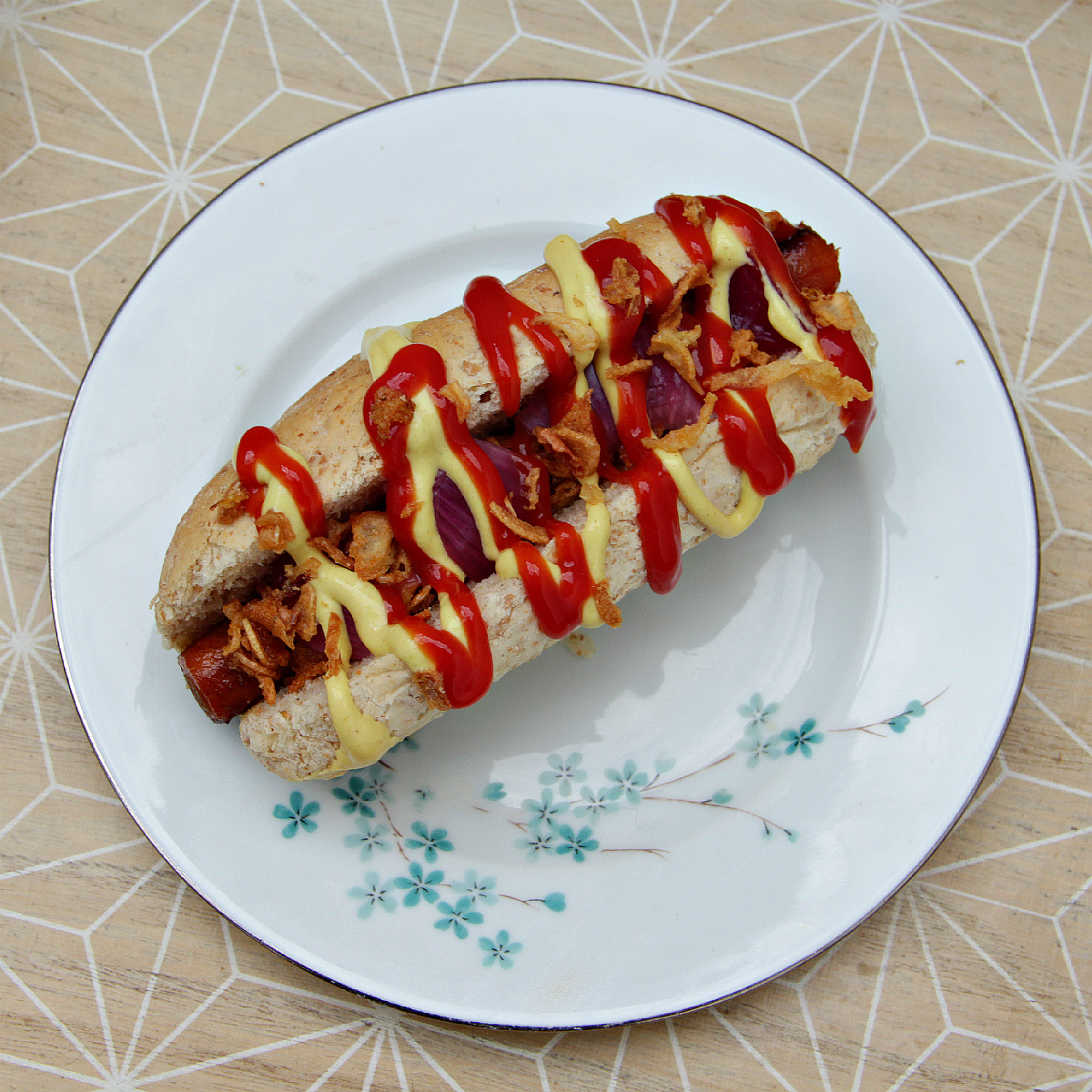 ---