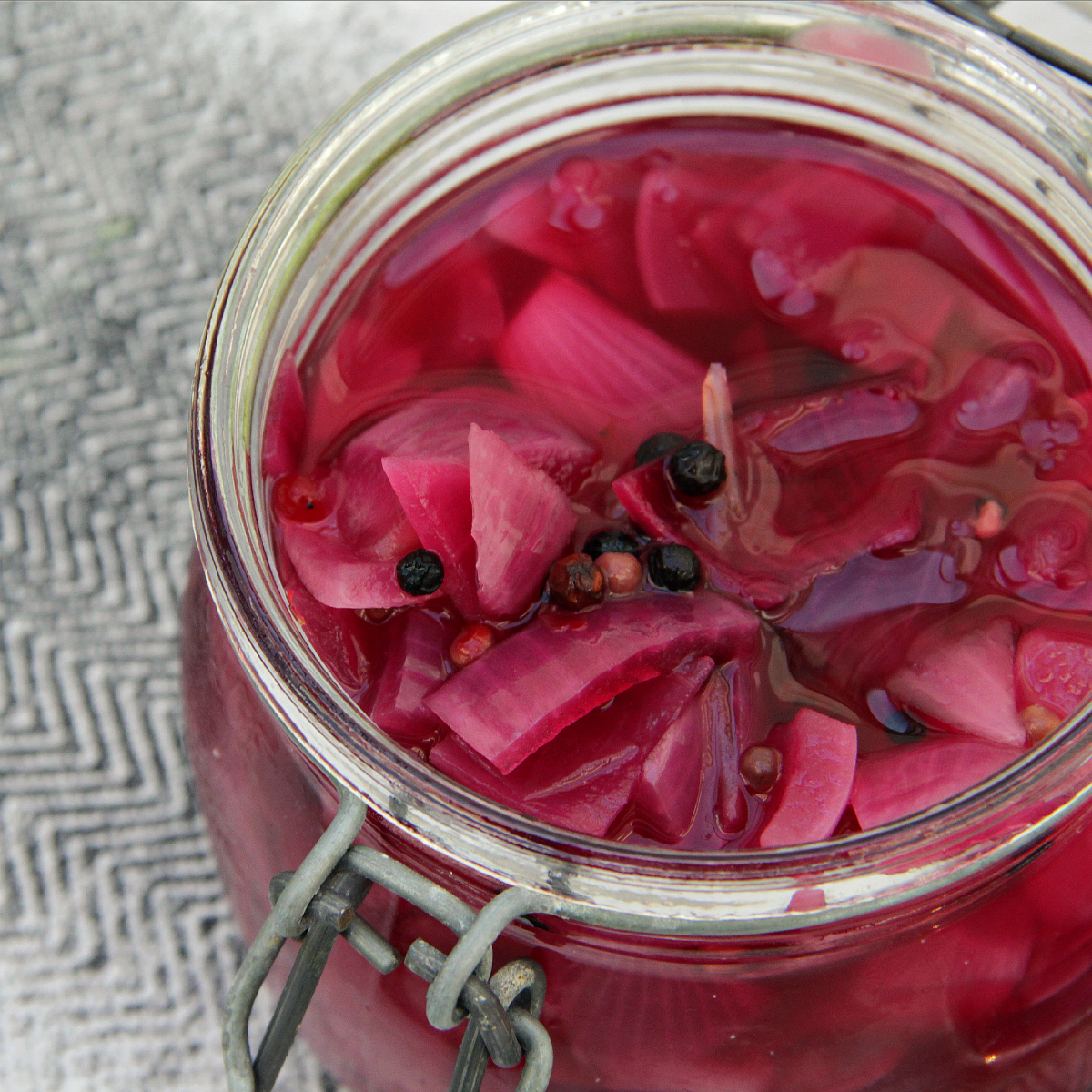 ---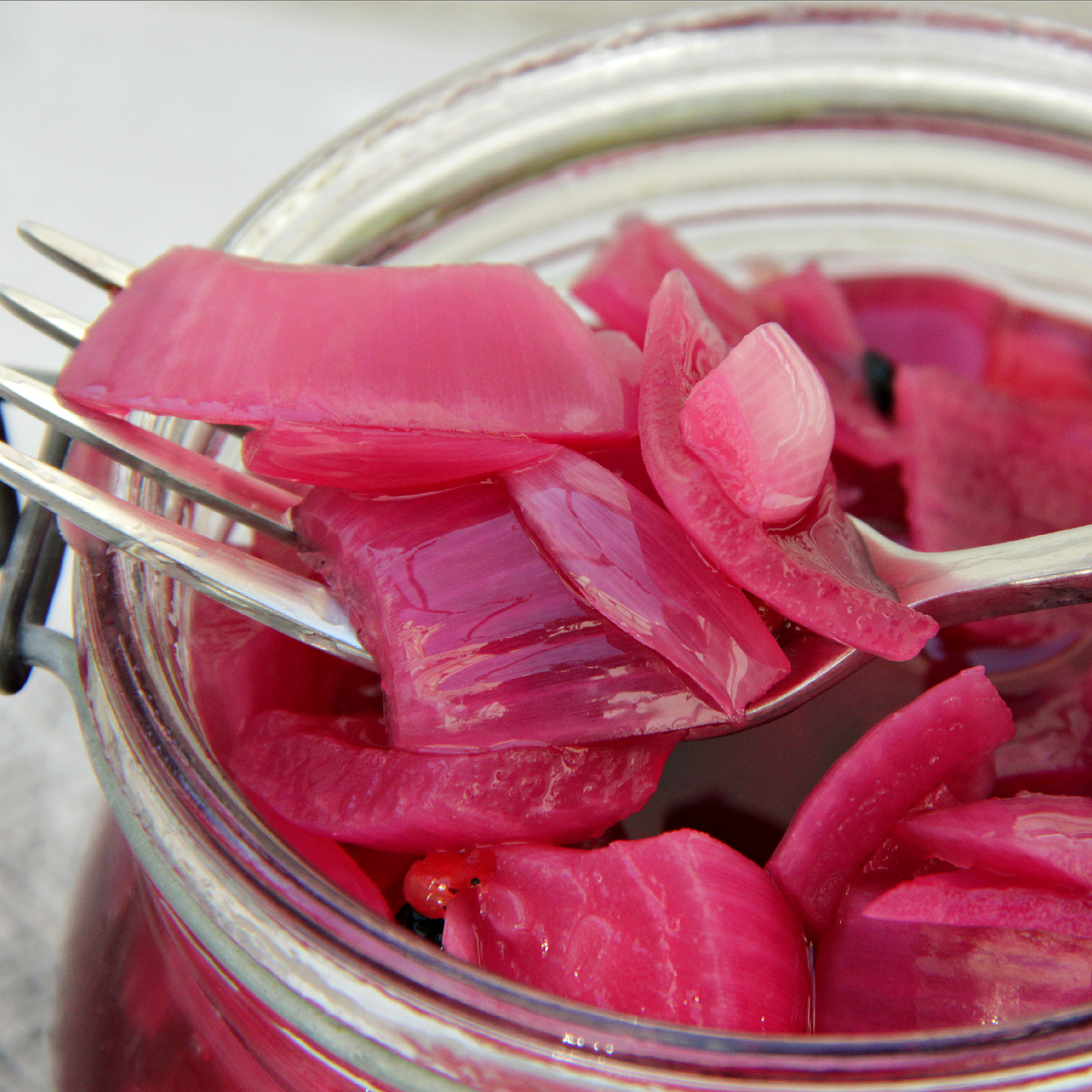 ---
Who don't like a good pickle? This is quite an alternative way of making pickled red onions. I like the bigger chunks and the lesser vinegary taste. It's quite a mellow pickle, but well balanced. The cooking before the pickling also quickens the process of the pickling. Technically you could eat them straight away after they have cooled down, but the flavour and texture gets better after 1 day in the fridge.
They are great to use as toppings of various dinners, put in salads, wraps, sandwiches etc etc. I use these in the Vegan Hotdog / Carrot Dog recipe as a topping and in the Vegan Autumn Buddha Bowl and the Double Baked Sweet Potatoes as a side dish.
The added pepper gives a great flavour, but use as many or as little as you prefer. Other ingredients such as sprigs of fresh thyme and rosemary is also good, dried star anise, pieces of garlic and ginger is also possible.
---
Makes a 500ml jar of pickled onions
---
Ingredients
---
3-4 red onions (depends on size)

1.2 dl organic apple cider vinegar (½ cup)

2.5 dl water (1 cup)

3 tablespoons granulated sugar

1 teaspoon sea salt

1 teaspoon whole black pepper corn

1 teaspoon whole red pepper corn
---
What you will need
---
Cutting board and knife

1 small pot

Spoons to measure

1 measuring cup

500ml glass tight lid container (17 oz)
---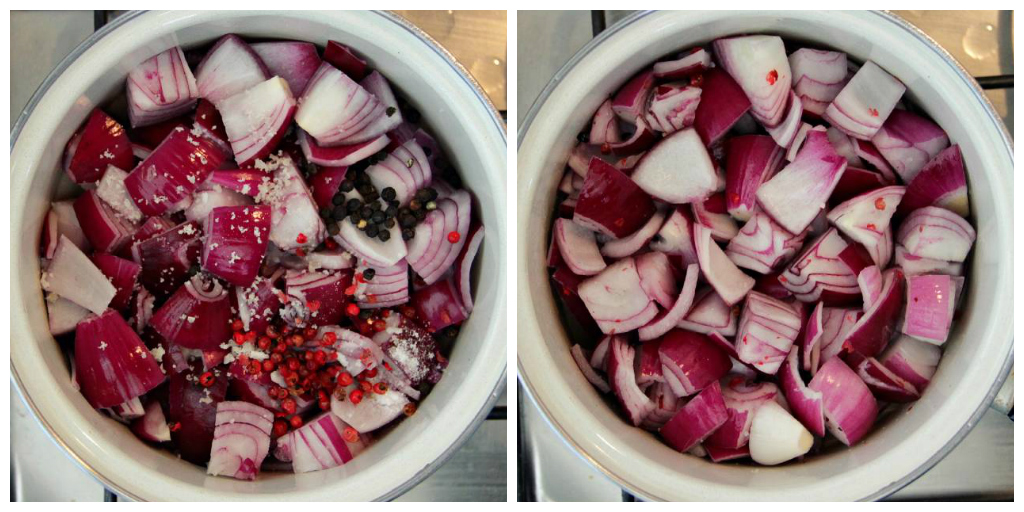 ---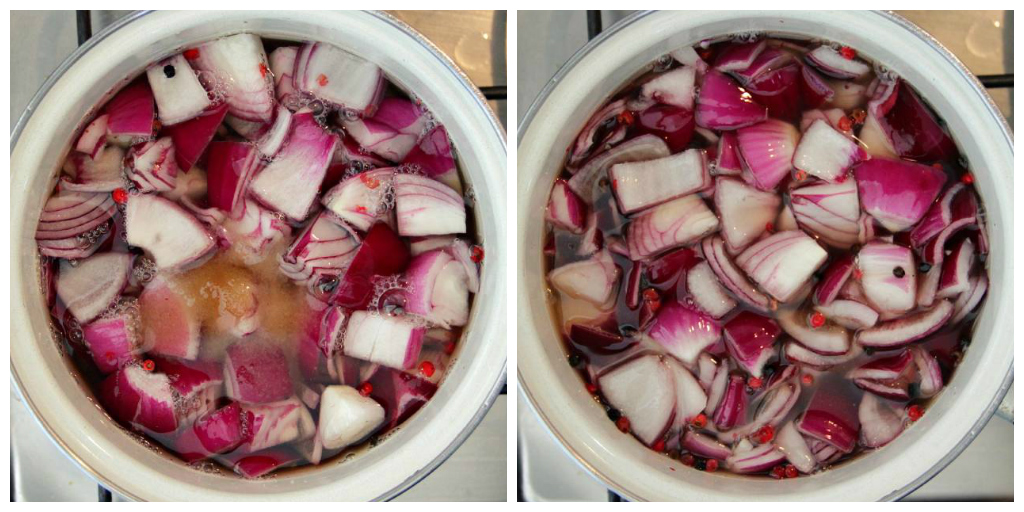 ---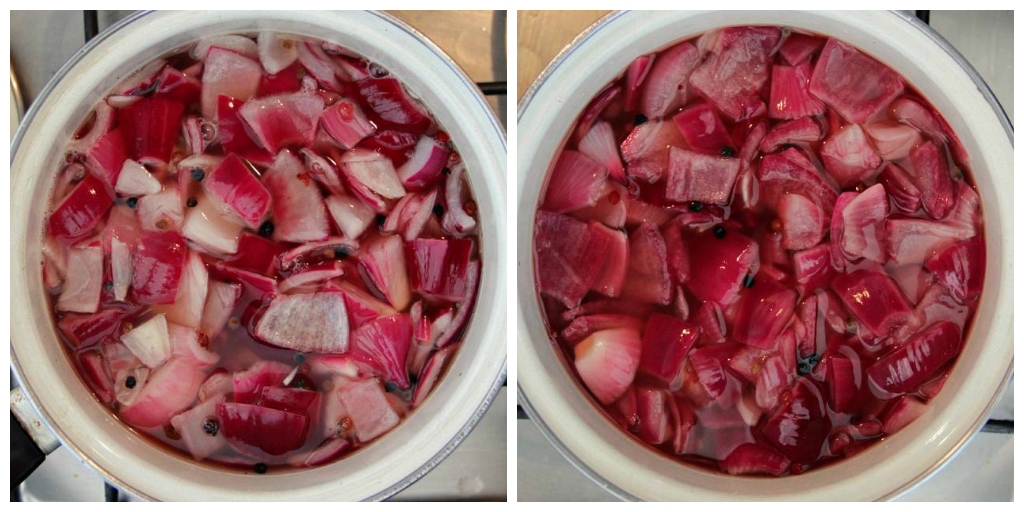 ---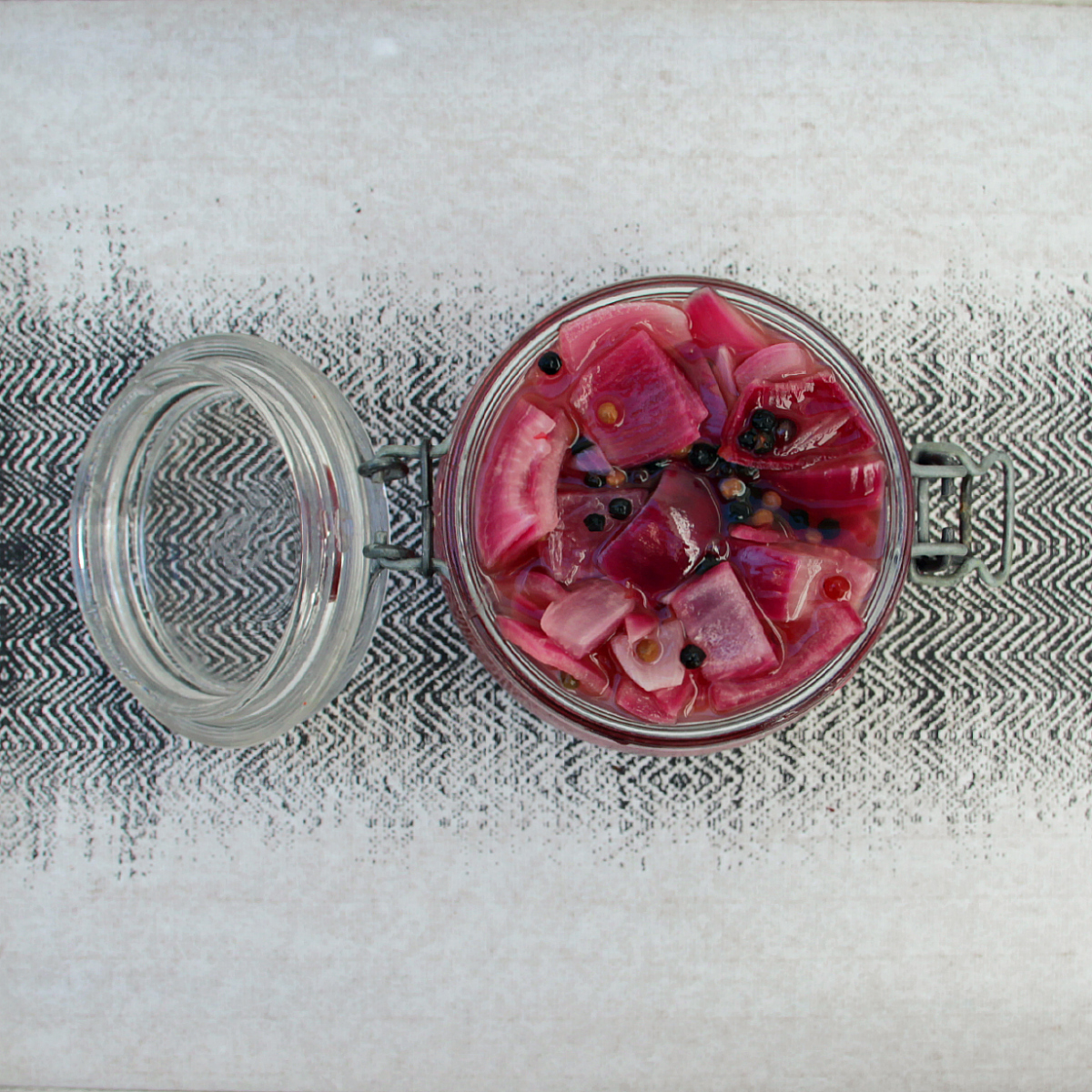 ---
Instructions
---
Peel and very roughly chop the red onion. Put in the pot with the black pepper, red pepper and sea salt. Mix and let rest for 5 minutes.

---

Pour in the apple cider vinegar, water and sugar. Mix and turn the heat on high, put the lid on a bring to a simmer.

---

When simmering turn the heat off and let cool down without the lid on. For speeding the cooling process down I just put it in the fridge.

---

Depending on what container you wanna store the onions in, you might wanna sterilize it. I use a glass tight lid container and pour boiling water over it and let the glass sit in it for a while. Then empty for water (be careful not to burn yourself!) and let fully dry. You can also just use a tupperware or what you have on hand, but of course don't boil that.

---

Note: the liquid might be more than the container holds, just add in all the onion you can, then pour in the pickle juice you boiled it in. Let the liquid cool completely down with an open lid before closing and refrigerating.

---

Refrigerate for 1-2 days before eating for the best result, the longer the better. If sterilized well it will last quite some time in the fridge.
---
Enjoy !
---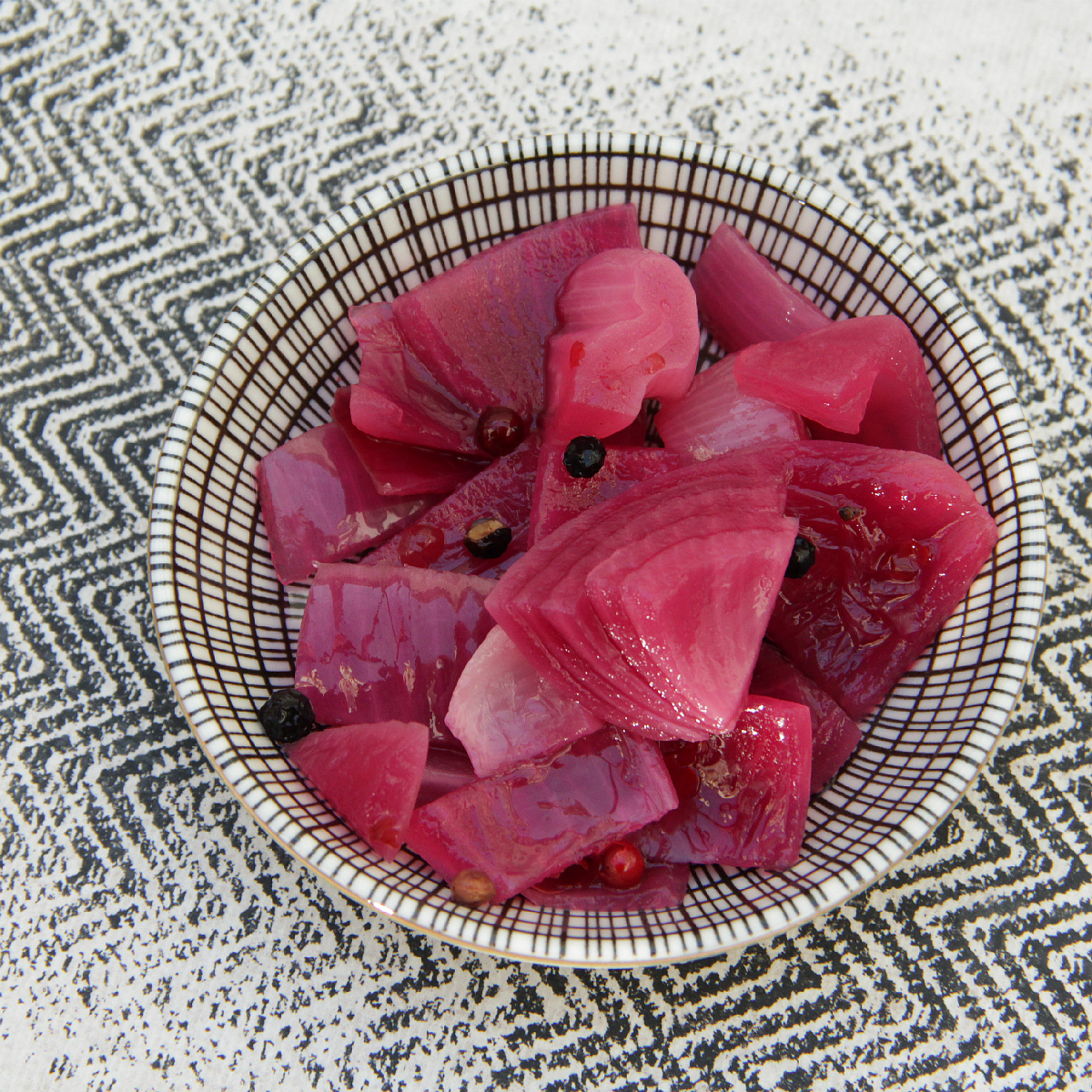 ---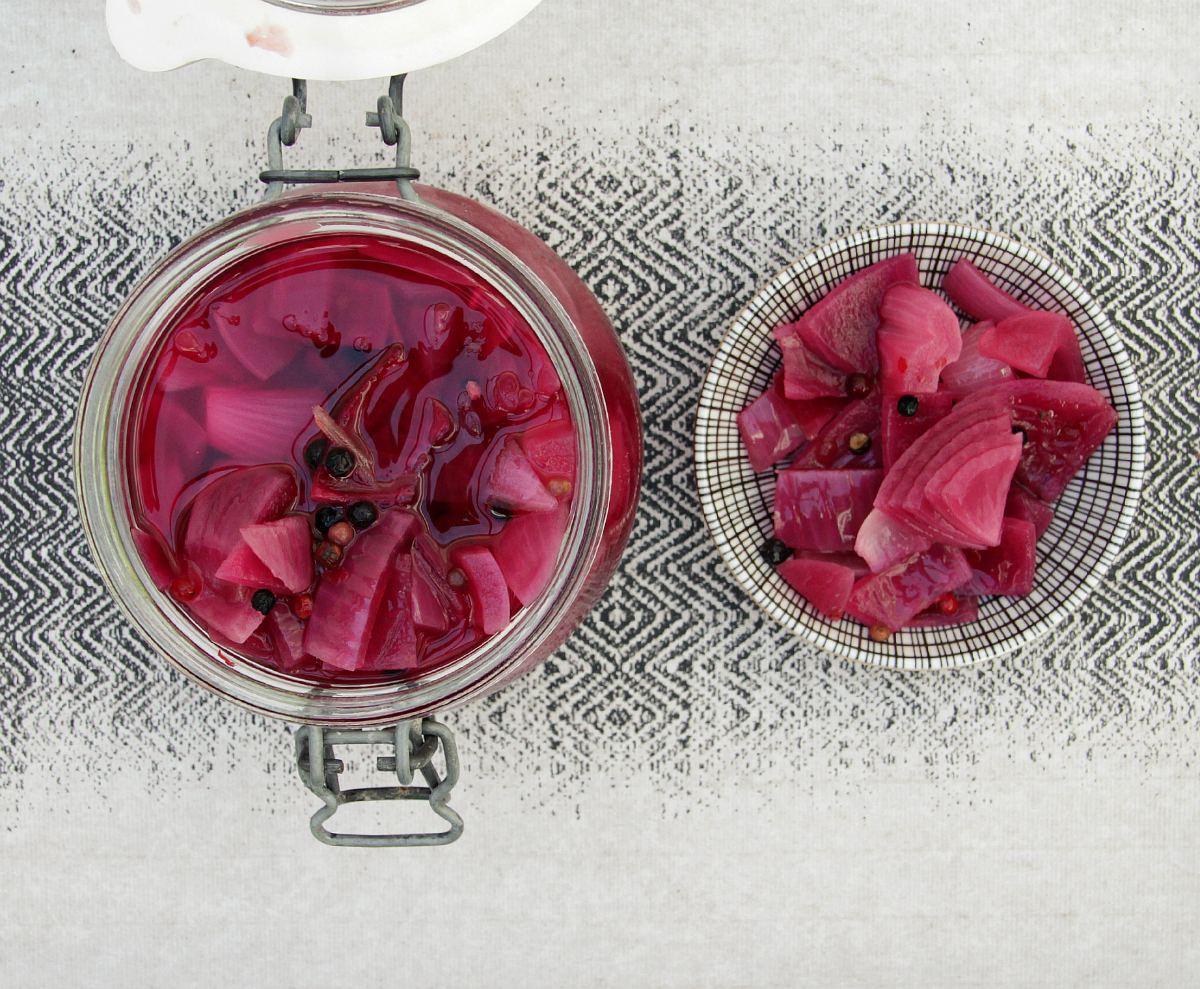 ---