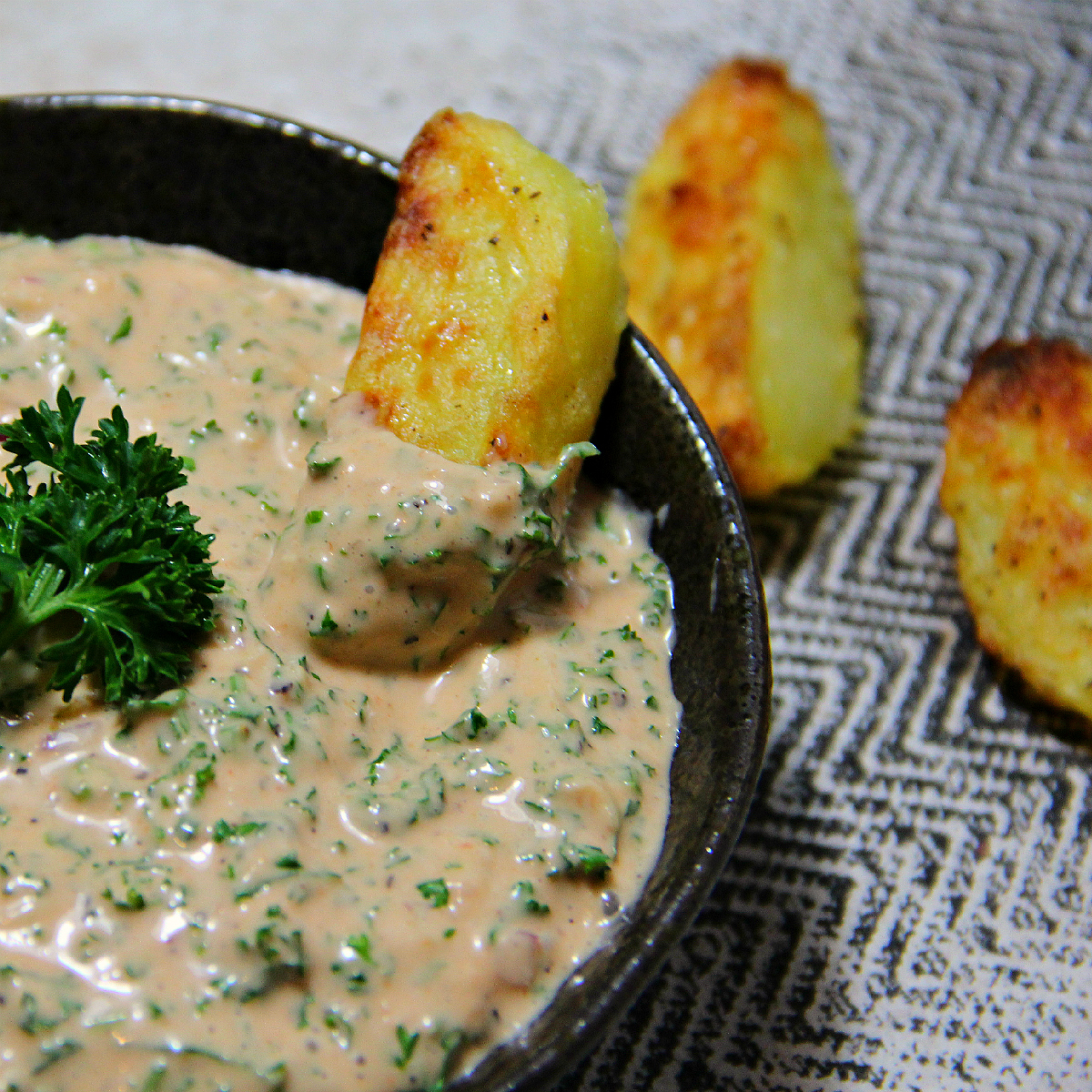 ---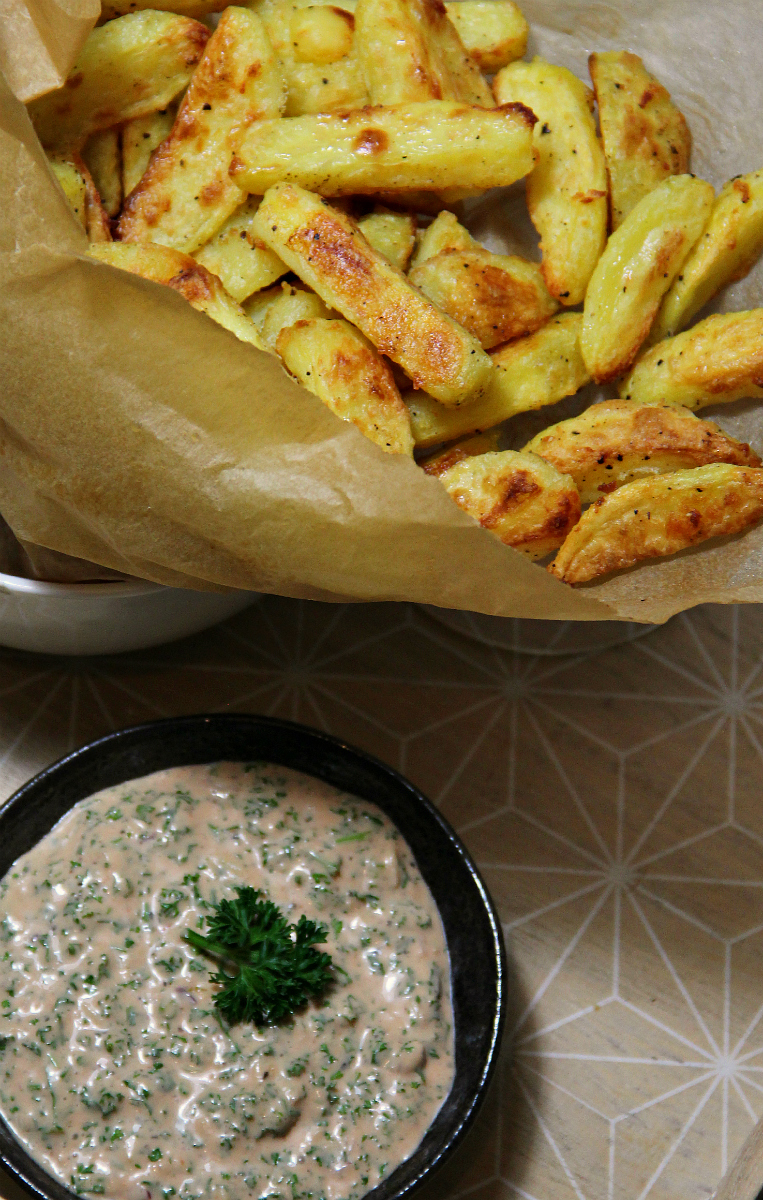 ---
This dip / sauce is phenomenal for burgers, just saying ! Also they're great with fries. In sandwiches or in wraps, well, in many dishes it would be a great addition.
The mix of ketchup and mayo is called a Mayo-Chup, usually mixed 50/50. For me that is just too much ketchup and not so creamy as I would want it to be, so I opted for 2/3 mayo and 1/3 ketchup and this seemed to be the perfect amount of each. Here with added freshly grated garlic and loads of fresh parsley, hence the name Garlic Parsley Mayochup. It might sound like some odds pairing, I thought so too at first, but really.. it's just so good.
Here served with Boiled, Tossed & Crispy Roasted Fries.
---
Makes about 280 ml (9.5 oz)
---
Ingredients
---
160 ml vegan mayo (2/3 cup)

80 ml ketchup (1/3 cup)

1 very large handful of fresh curly parsley

5 garlic cloves

½ teaspoon freshly grind black pepper

Salt to taste
---
What you will need
---
1 measuring cup

1 grater

Cutting board & knife

Measuring spoons

1 bowl + fork
---
Instructions
---
Measure the mayo and the ketchup, add to the bowl.

---

Peel and finely grate the garlic. Add to the bowl.

---

Finely chop the parsley. Soft green stems are ok, discard any hard stems. Add tp the bowl.

---

Add in the pepper and mix well. Add salt to taste if needed. Keep refrigerated in an airtight container for about 3-4 days.
---
Enjoy !
---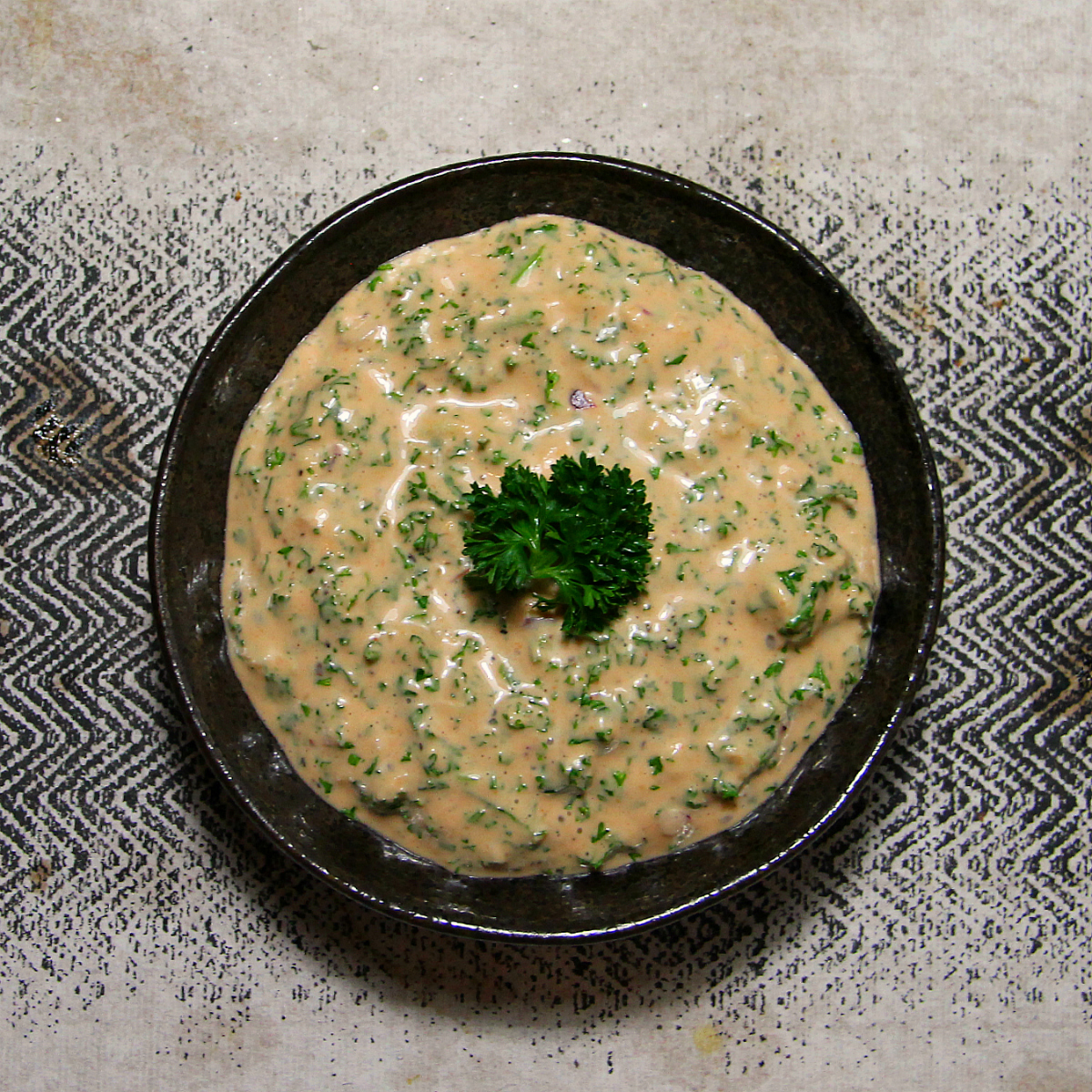 ---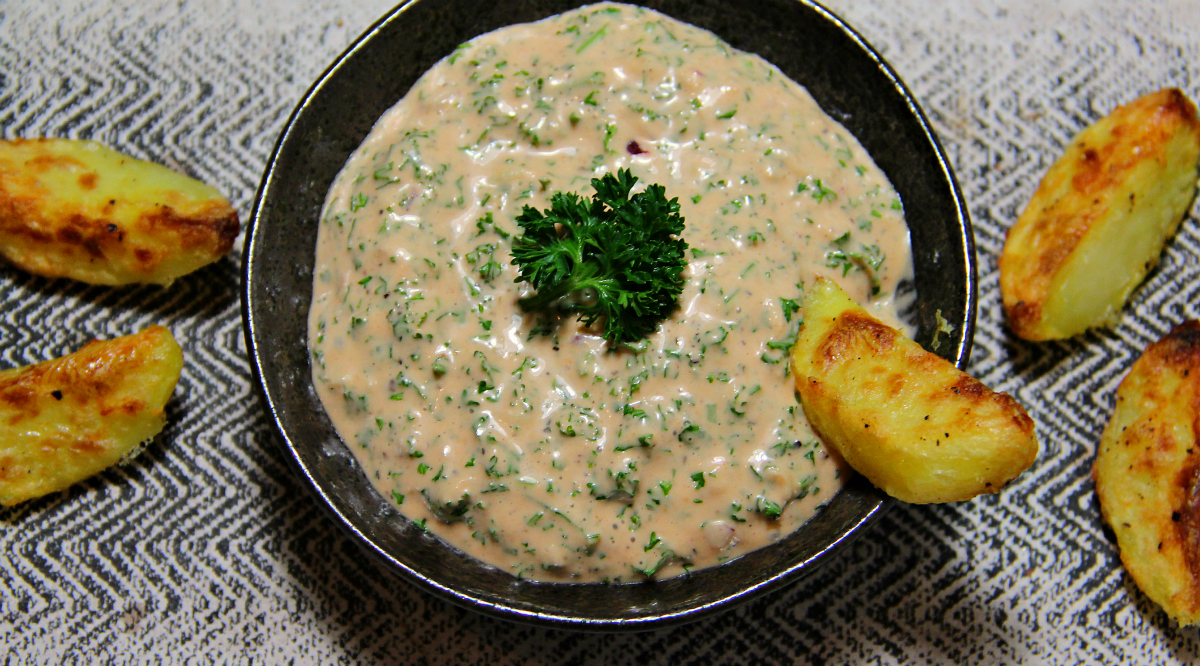 ---