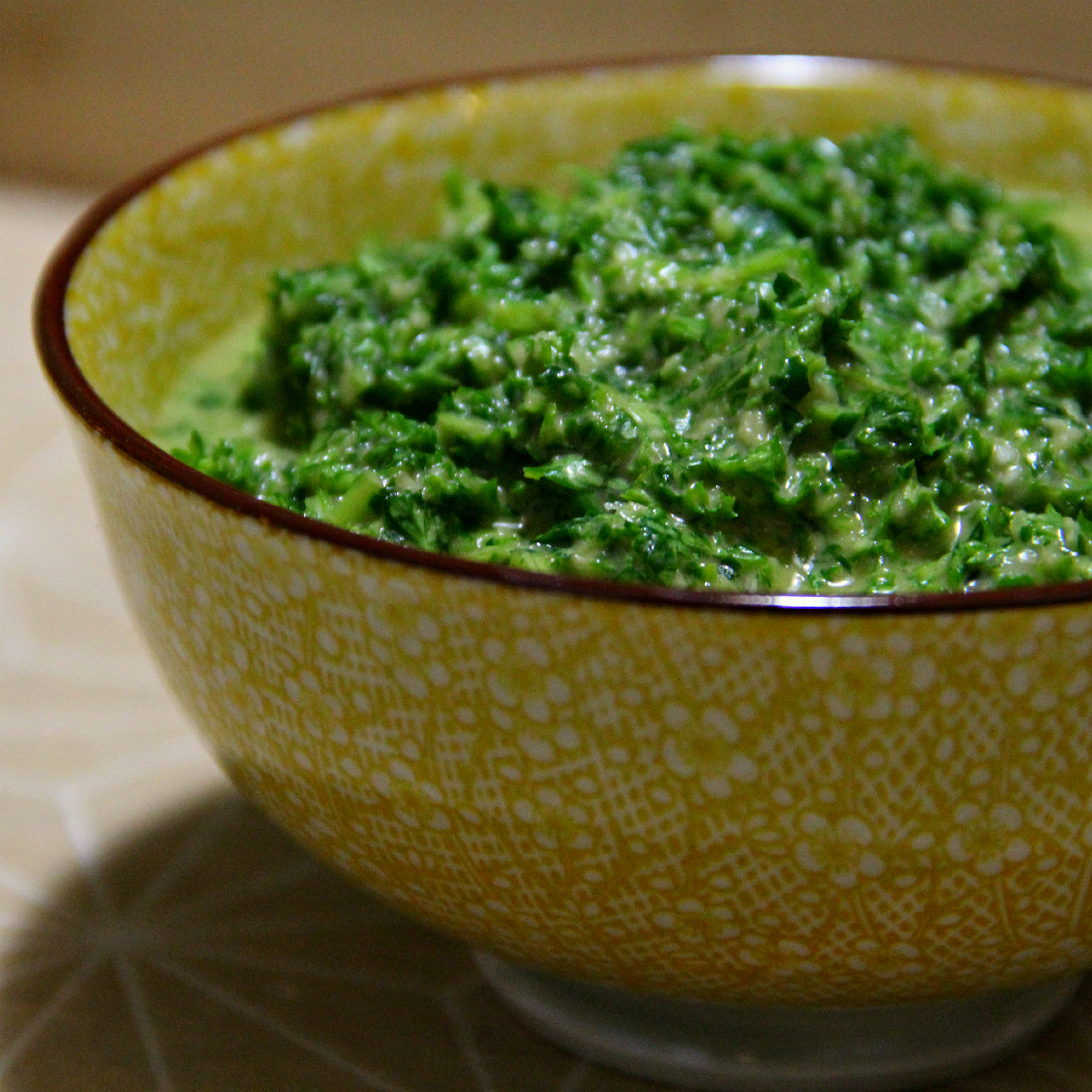 ---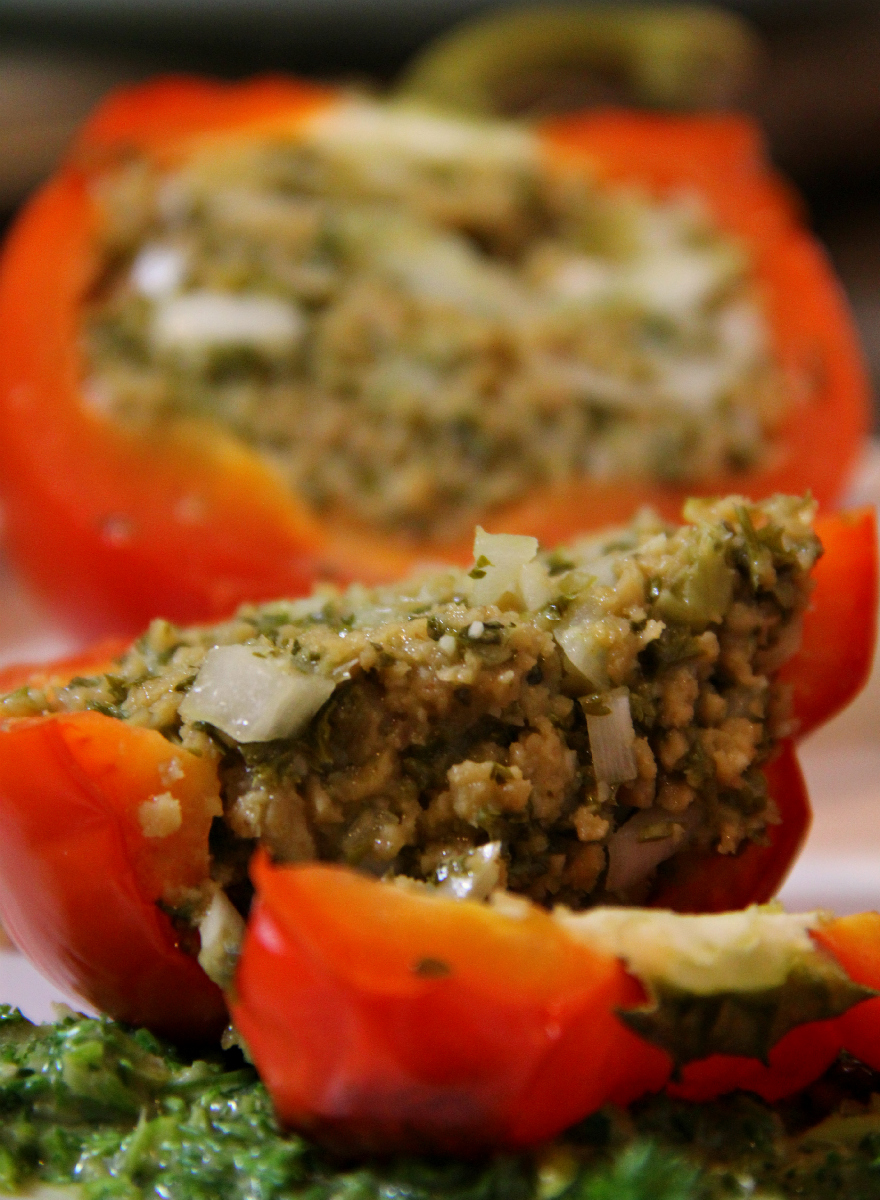 ---
I think I could eat this with a spoon. 'nuff said? It's just so fresh and pure.
This is perfect raw as a topping on tacos and put into wraps, as well as used in sandwiches or to flavour soups and stews. But the sauce is actually traditionally made as a marinade, so it's good to marinade soy mince, tofu, seitan in this gorgeous green sauce. Above seen used as a marinade in the Seitan Chimichurri Stuffed Bell Peppers and Couscous Chimichurri Peppers and Tofu.

The sauce originates from the Argentina and Uruguay area, traditionally made either green or red, this is the green version, mostly flavoured by the parsley and garlic with the balsamic vinegar.
Many versions of this exists, and in this one I choose to add in cilantro, spring onions, lime and green hot chili sauce as well, just because... it's amazing ! If you're one of the unfortunate genetic people that experience cilantro as soapy, I feel for you, just leave it out, the sauce will still taste amazing.
---
Makes about 450ml / 15.2 oz
---
Ingredients
---
50g fresh parsley (1.8 oz)

20g fresh cilantro (0.7 oz)

3 stalks of spring onion

6 cloves of garlic

80ml extra virgin olive oil (1/3 cup)

80ml water (1/3 cup)

3 tablespoons balsamico

1 tablespoon green chili hot sauce

Zest from 1 lime

Juice from 1 lime
---
What you will need
---
1 stick blender + bowl

OR 1 blender

1 grater

Measuring spoons

1 measuring cup

1 spatula

Airtight storage container
---
---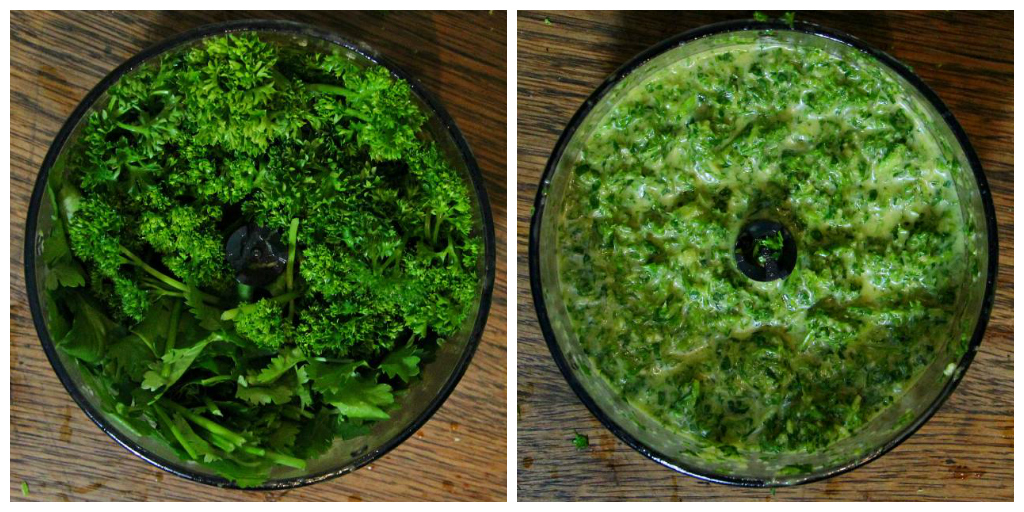 ---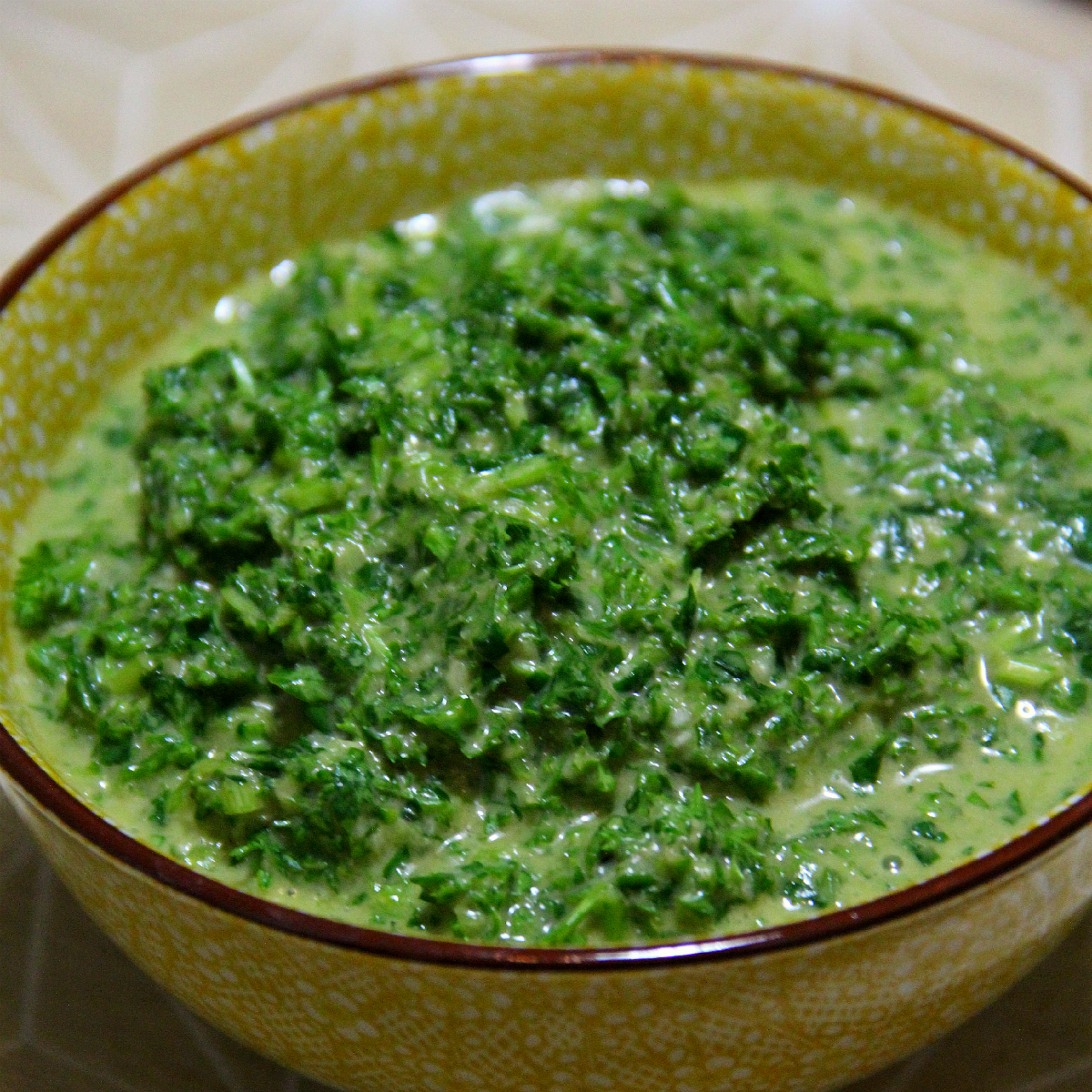 ---
Instructions
---
Wash all the greens and let them dry.

---

Peel the garlic, put into the blender. Grate zest from 1 lime and squeeze out the juice and add. Chop the ends of the spring onion and add as well.

---

Add in all the water, olive oil, balsamico and green chili hot sauce and blend until smooth. You don't want big chunks of garlic and spring onion.

---

Put in the parsley and cilantro. Soft green stems are good to use too, just not the hardy stems.

---

Blend and pulsate. If needed push down the sides with a spatula to incorporate everything and blend again. Don't bend too smooth, it's great to have texture and to still see some on the leaves, but blend to the texture you desire.

---

Store in an airtight container for up to 5 days.

---

Use to marinate soups, stews, top raw on tacos, inside wraps, tortillas or in sandwiches, to marinade seitan and tofu or use as a salad dressing etc etc. Fx this is used in the Seitan Chimichurri Stuffed Bell Peppers recipe.
---
Enjoy !
---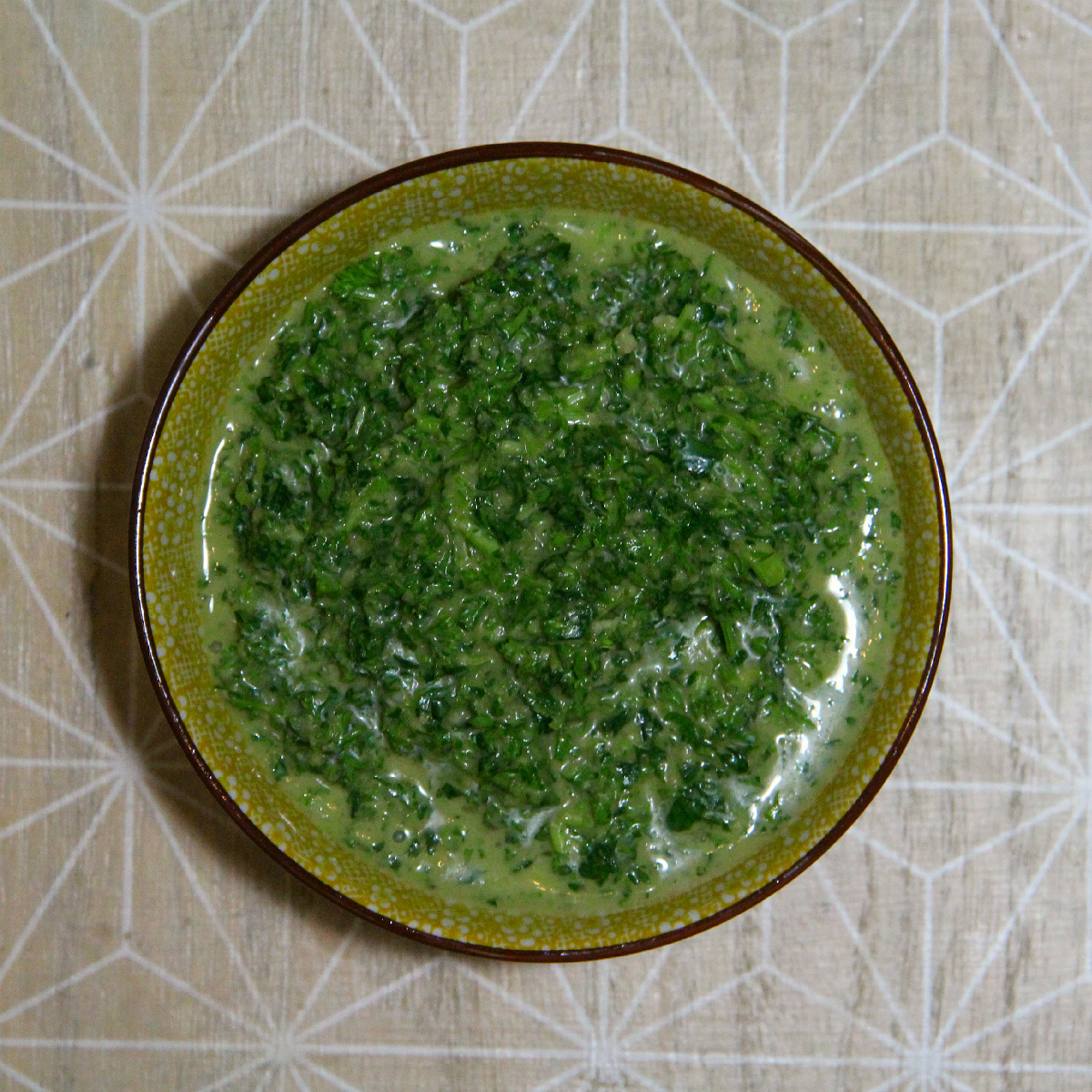 ---