---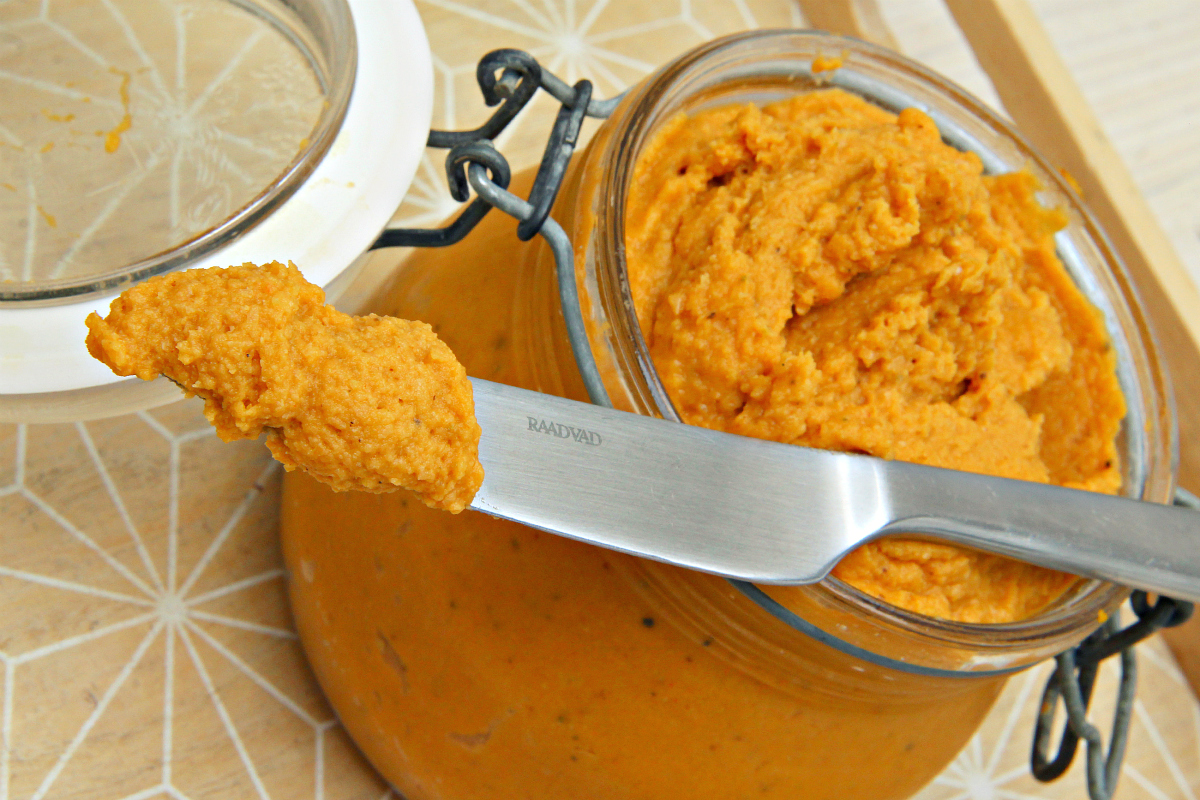 ---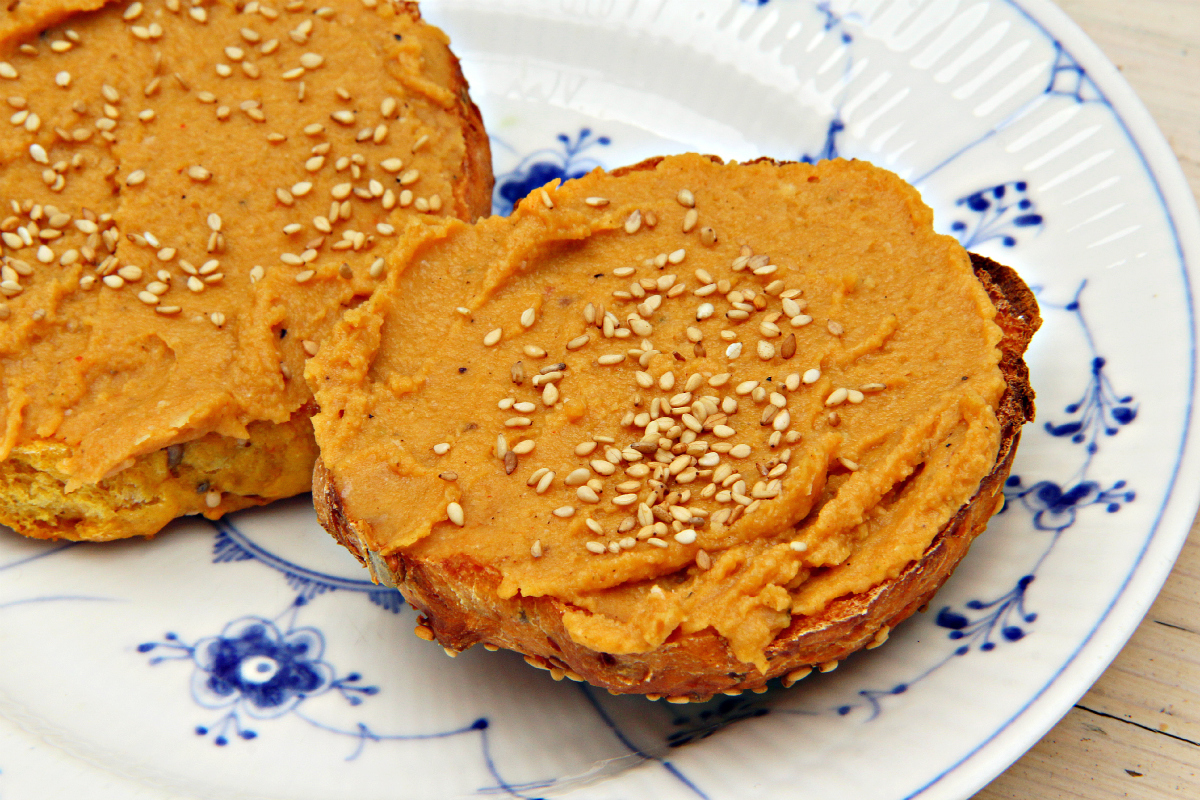 ---
We are big hummus fans in our house. But there's a better version of it that is a bit different.
I first tasted this a few years ago at some friends' place, and honestly I was shocked how delicious this was and couldn't imagine mixing sweet potato with hummus ever.
I'm happy I tried it, and have ever since always made hummus with sweet potato myself. So this is my take on this recipe.
The sweet potato gives that added sweetness and flavour, perfect for topping on your bread, in a sandwich or just to dip crackers in !
The Sweet Potato Hummus is great on home baked buns like the:
---
---
If you love dips you might also like the:
---
---
Make a big healhty vegetable platter with all these amazing dips !
---
Makes 500-600 ml (2 - 2.5 cups)
---
Ingredients
---
2.5 dl dry chickpeas (

1 cup

)

1 sweet potato

½ cup olive oil

4 tablespoons roasted sesame seed oil

5 cloves of garlic

2 teaspoons paprika

2 teaspoons cumin

Juice from 1-2 lime

Salt and pepper to taste
---
What you will need
---
1 measuring cup

1 big bowl

A strainer

1 pot

Baking paper or silicone mat

A fork

A grater

Spoons to measure

A blender
---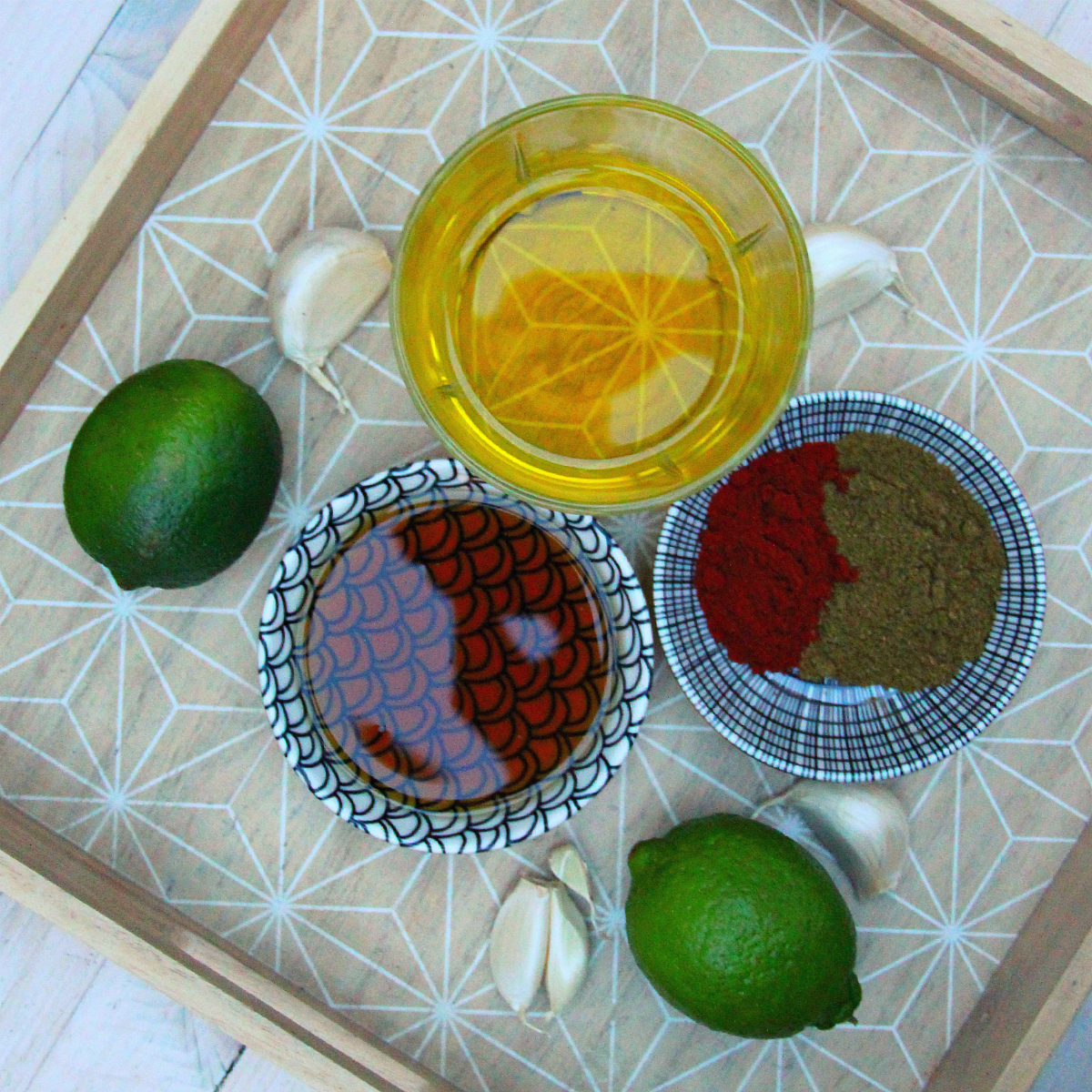 ---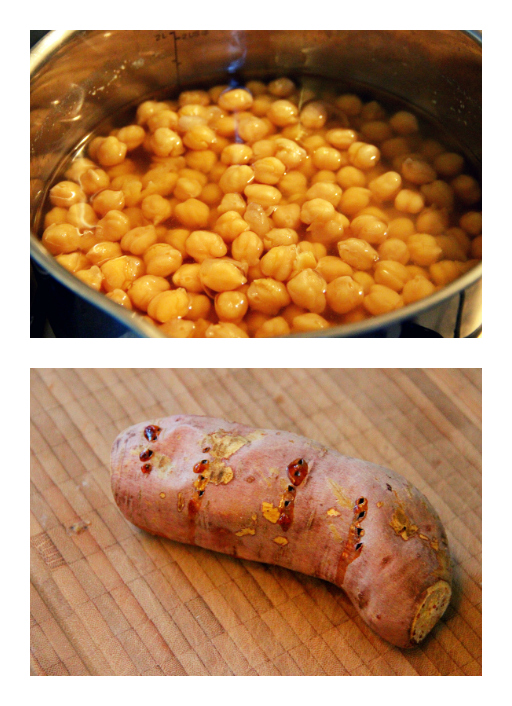 ---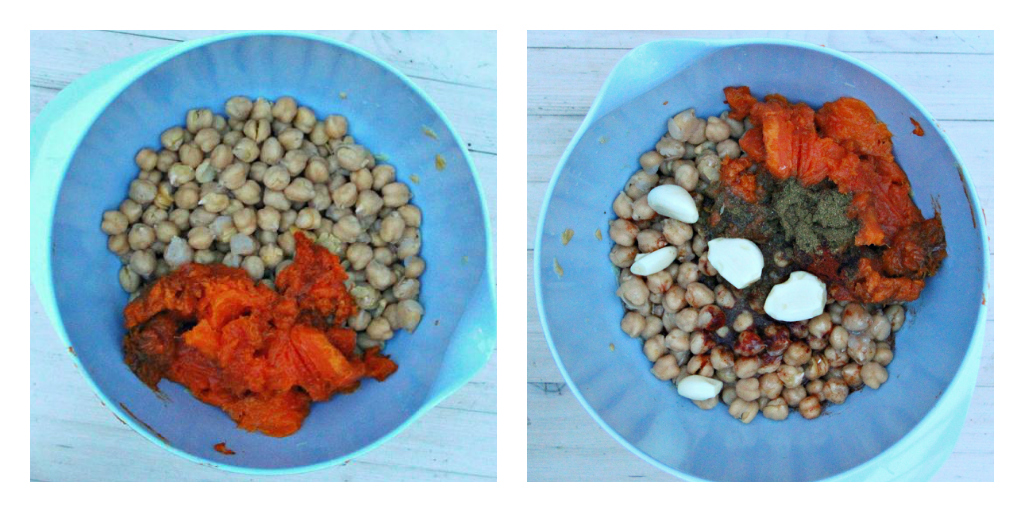 ---
Instructions
---
Measure the dried chickpeas and put in the big bowl.

---

Fill the bowl with water to soak the chickpeas. Fill up the bowl with at least twice the amount of water as chickpeas, as they will double in size when they soak. Let soak for at least 8 hours or from the night before in the fridge.

---

When the chickpeas has soaked, strain the water from them and wash them over the sink.

---

Take a pot and put in the chickpeas and fill the pot with water so they're fully covered. Add a teaspoon salt, and let simmer for about 1 hour, or until the chickpeas are completely cooked and soft in the middle.

---

Take the sweet potato and poke a few holes in it with a fork. But on baking paper and bake in the oven on 180 c (350 F) for one hour on normal setting, while the chickpeas are boiling.

---

When they chickpeas has boiled strain them for water over the sink and wash until cold. The chickpeas would still have a lot of moisture in them since they're boiled to become very soft, and makes you not having to add more liquid to blend the hummus.

---

Take out the sweet potato and let cool until safe to handle with your hands. When safe to handle then open the skin and scrape out the soft sweet potato with a spoon and put in a bowl.

---

Add the chickpeas, olive oil, sesame seed oil, garlic cloves, paprika, cumin and juice from one lime to the pot with the sweet potato.

---

Blend until it has a smooth texture. If you need more liquid add in some water sparingly while blending, until you have reached your desired texture.

---

Transfer the hummus to a mason jar, glass jar or other tupperware storage of your liking.
---
Enjoy !
---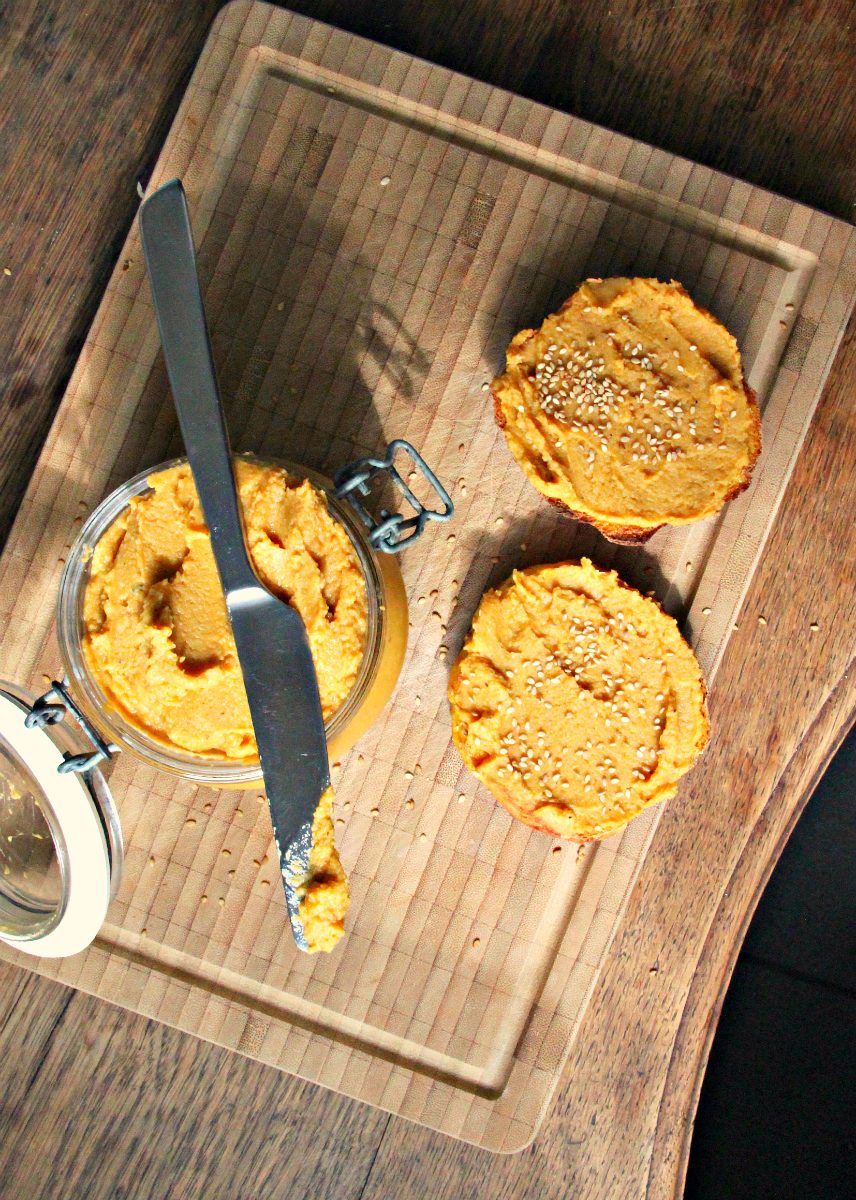 ---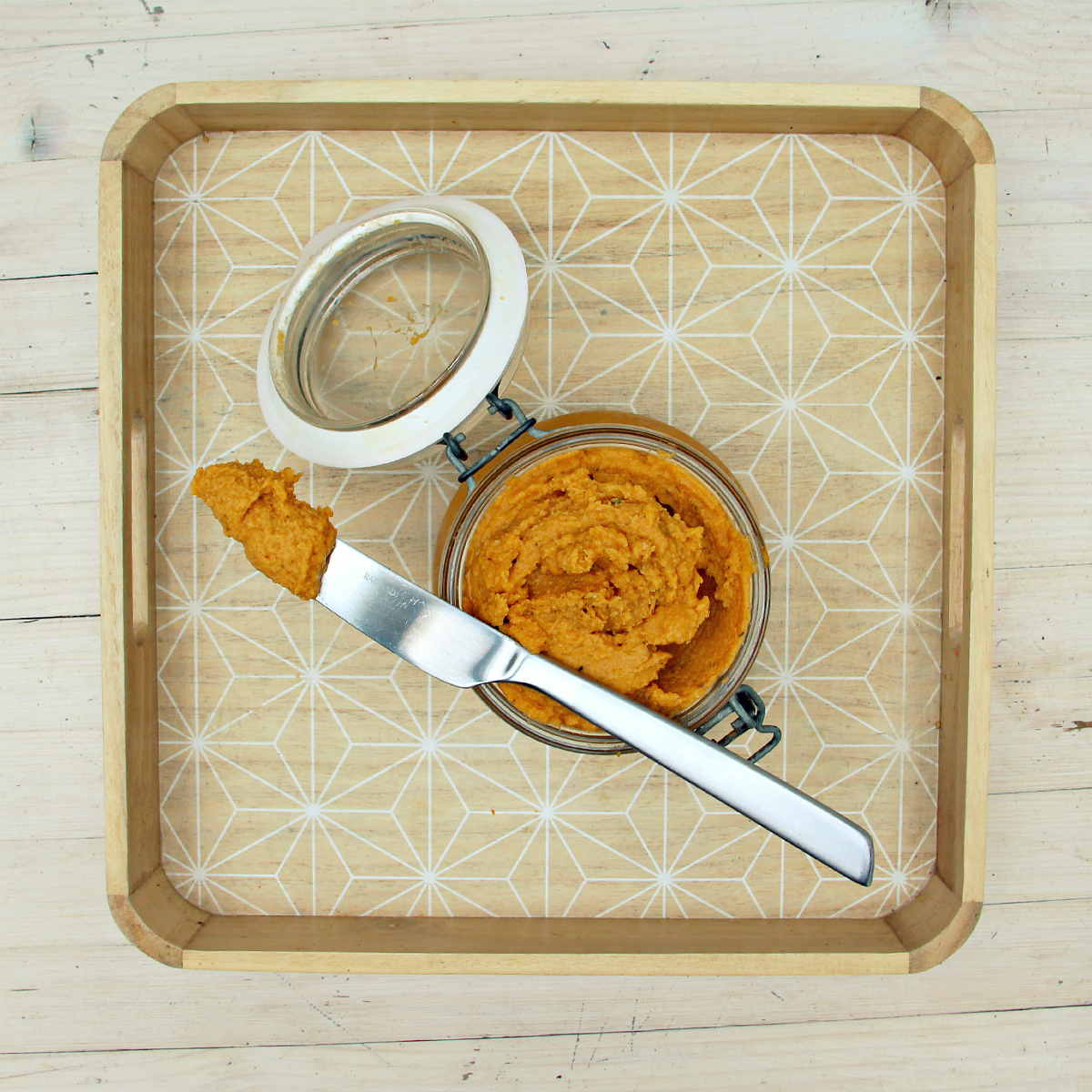 ---