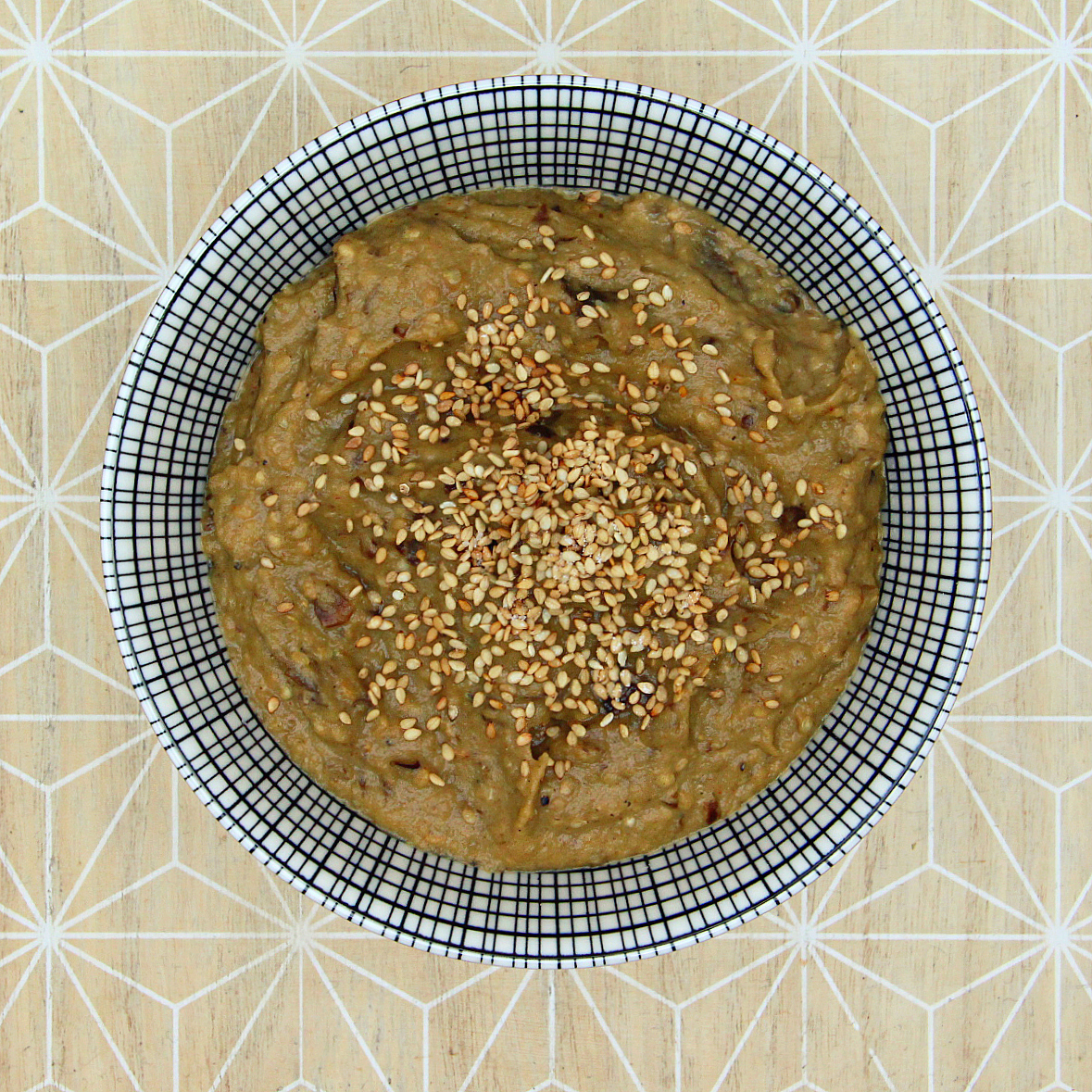 ---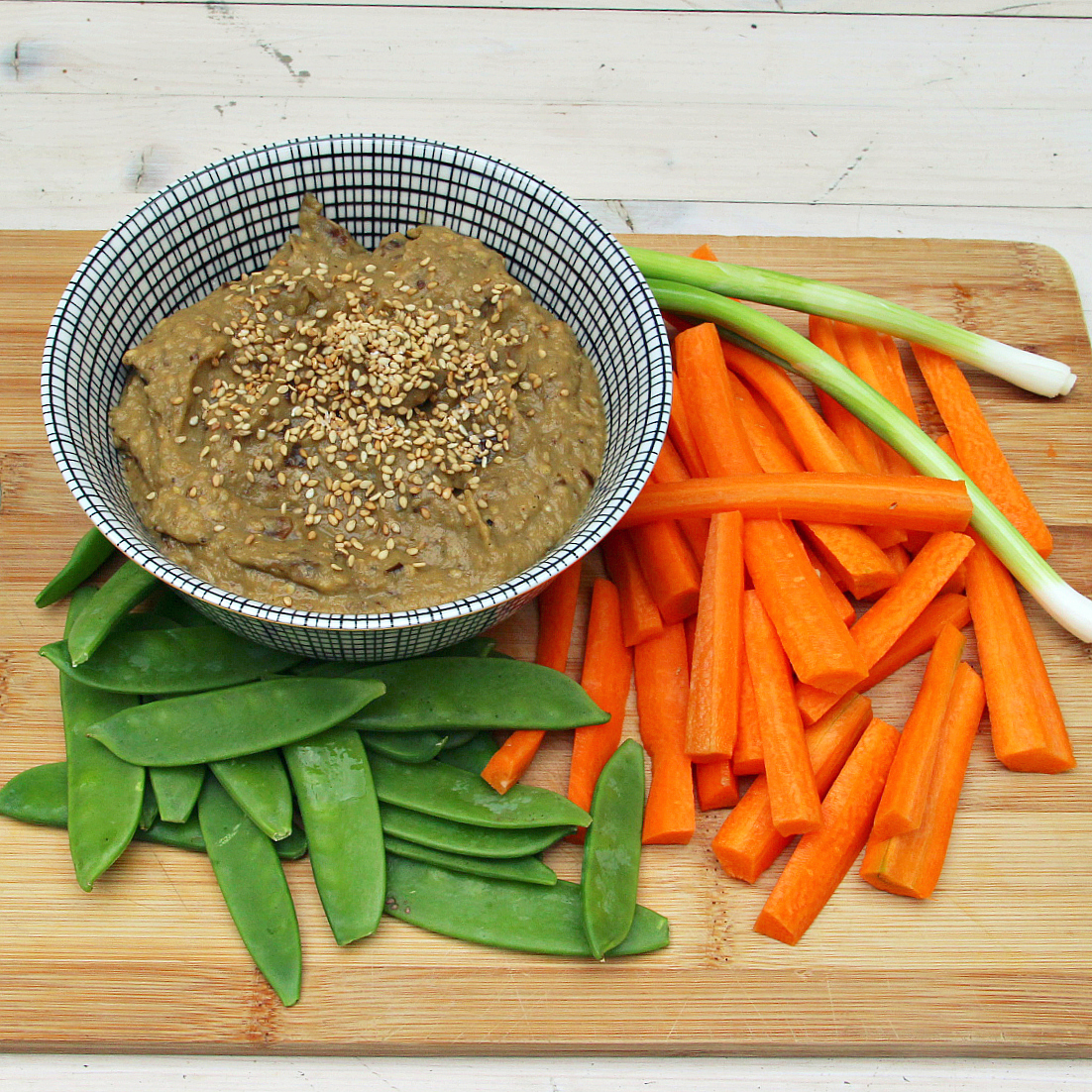 ---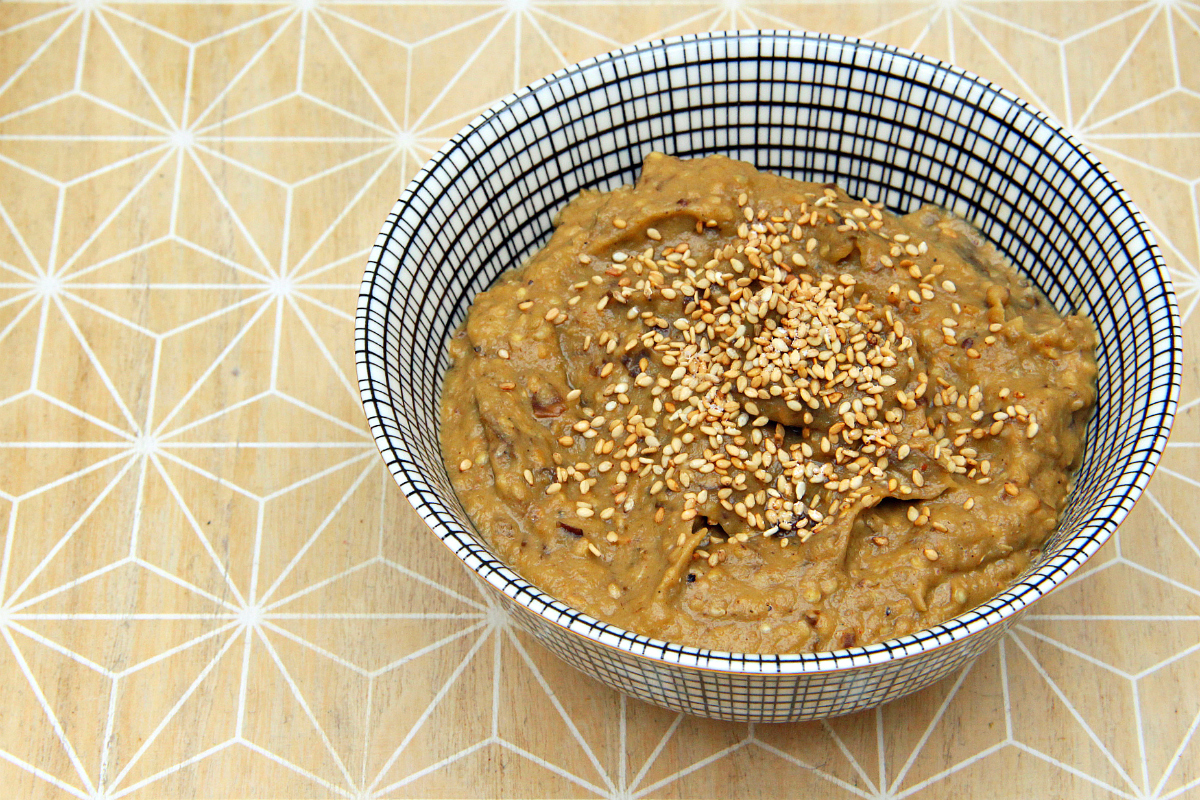 ---
For a long time I have avoided aubergine. I think I found it difficult to cook with. It's such a mysterious vegetable.
It soaks up everything it gets near and can get too soft quickly while cooking. To master the aubergine takes patience, but in this recipe it is the most simple way of cooking it, and everyone will be able to master this.
The texture is softer than hummus or guacamole, light and almost airy, but full of flavour – oh that flavour ! Honestly it can be quite addictive, and luckily it's also a healthy snack.
Use it as a dip for vegetable sticks, use it as a dressing, in a wrap or a sandwich. You can also make a big tray with vegetables to dip and make the Vegan Creamy Guacamole and the Sweet Potato Hummus as additional dippings.

This Baba Ganoush is also used in the Baba Ganoush & Caramelized Onion Wraps.
---
Makes about 500 ml / 16 oz (depends how big your aubergines are)
---
Ingredients
---
2 Aubergines / Eggplants

1 whole bulb of garlic

5 tablespoons tahini

2 tablespoons apple cider vinegar

2 tablespoons roasted sesame oil

2 tablespoons sesame seeds

1 tablespoon extra virgin olive oil

½ teaspoon cumin

½ teaspoon paprika

Salt and pepper to taste

Lemon juice to taste
---
What you will need
---
1 baking tray

1 baking paper or silicone mat

1 blender

Spoons to measure

1 bowl to serve
---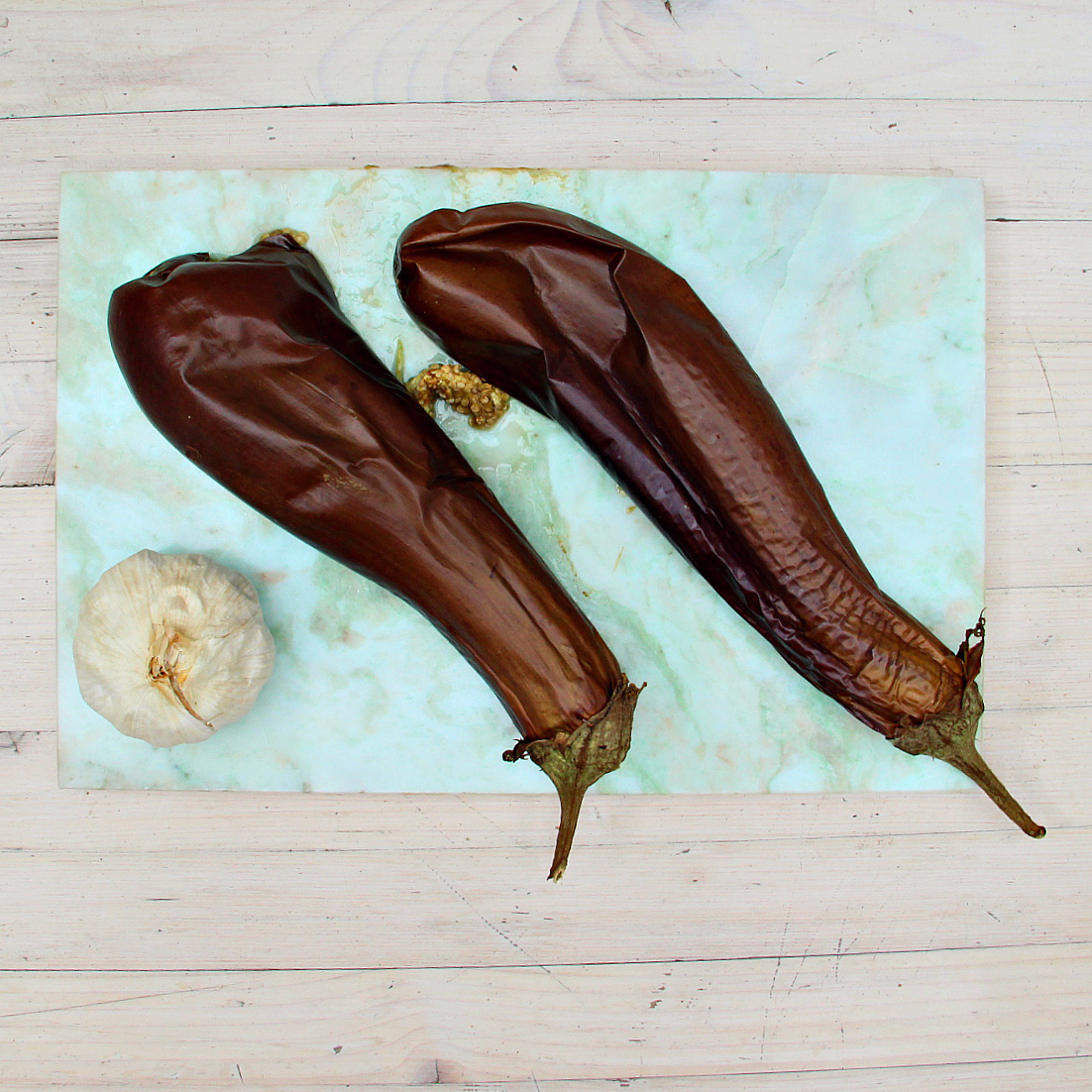 ---
Instructions
---
Wash the aubergines, put them on a baking tray on a baking paper or silicone mat.Bake in the oven on 200 c (390 F) convection for 30 minutes. Put in the garlic bulb as well.

---

When baked and completely soft take out the vegetables and let cool down, until safe to handle.

---

In a blender put in the whole aubergine, but take off the stem.

---

Peel the garlic and put all the cloves into the blender. If they're too sticky to handle you can also squeeze all the content out, make sure to get as much out as possible.

---

Add tahini, apple cider vinegar, roasted sesame oil, sesame seeds, olive oil, cumin, paprika to the blender and blend until completely smooth.

---

Add salt, pepper and lemon juice to taste.
---
Enjoy !
---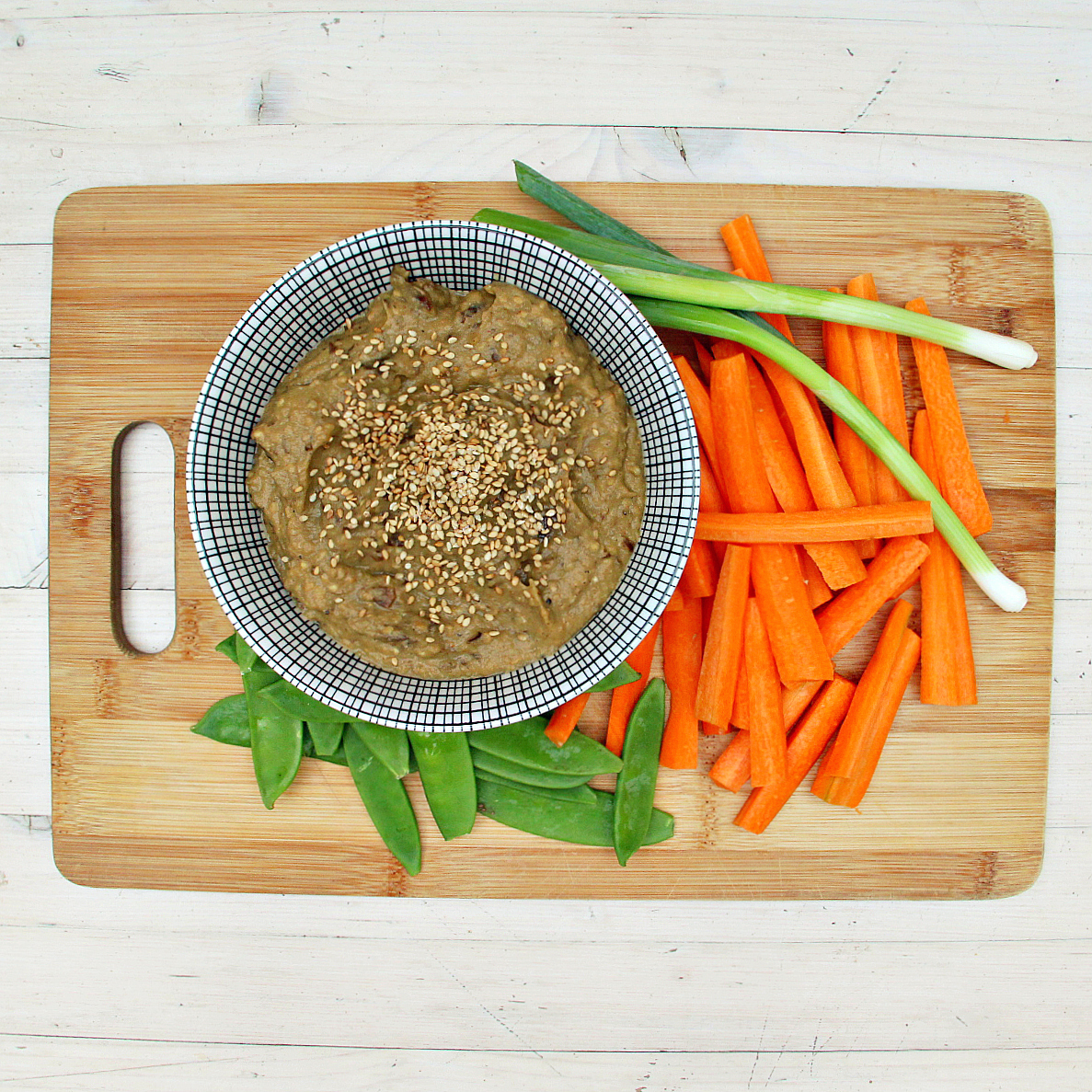 ---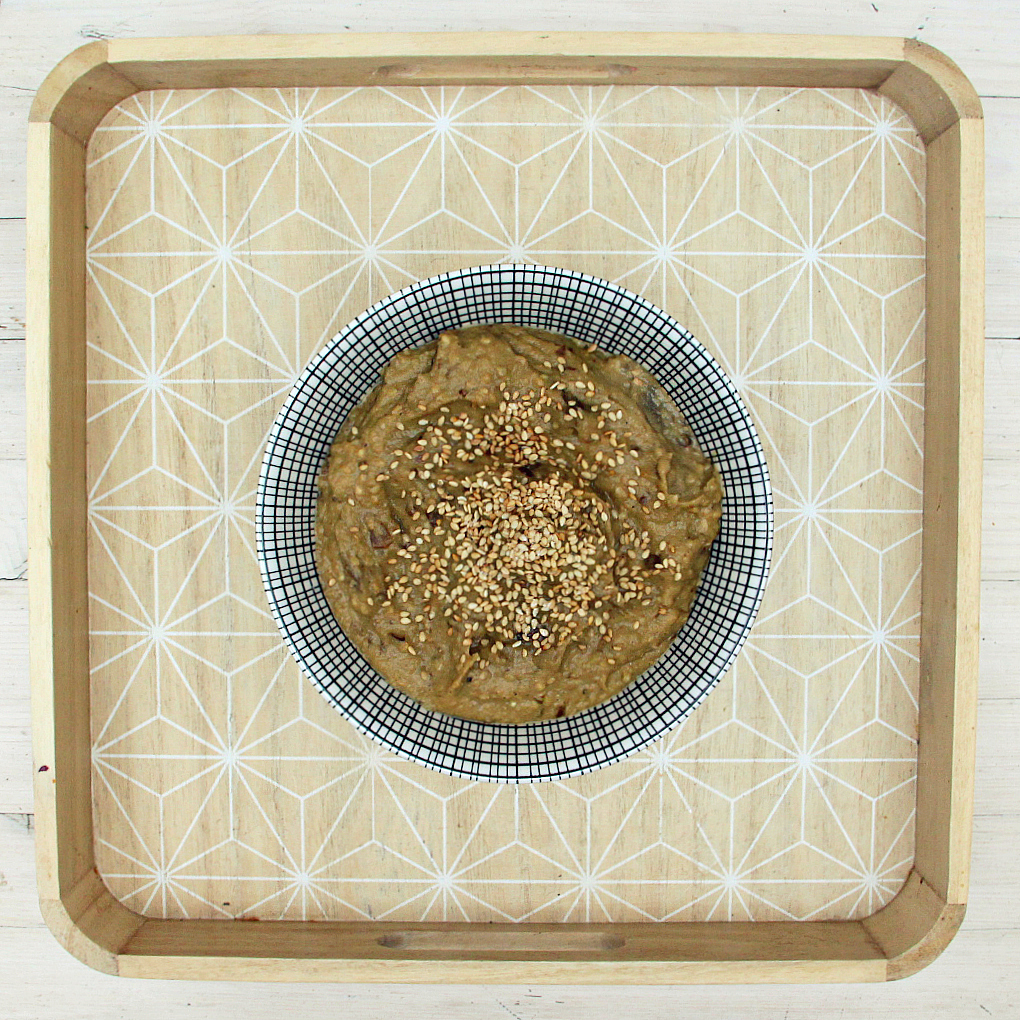 ---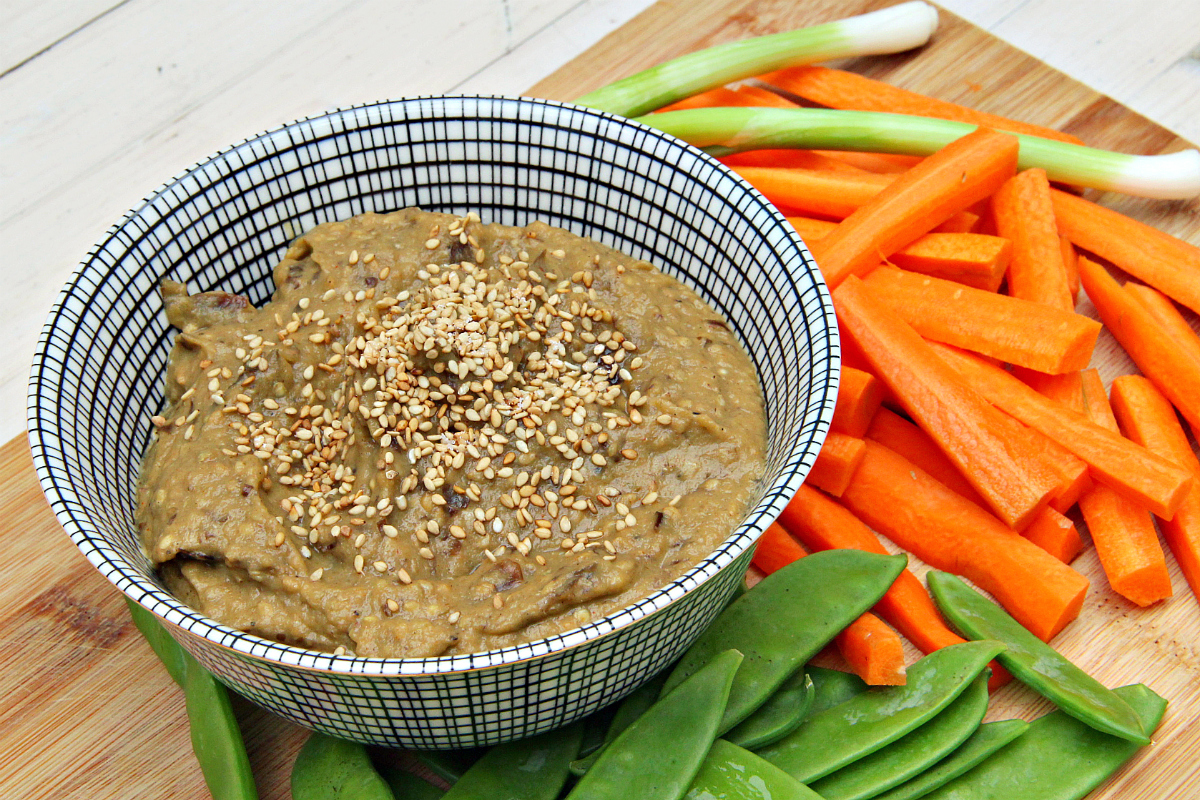 ---