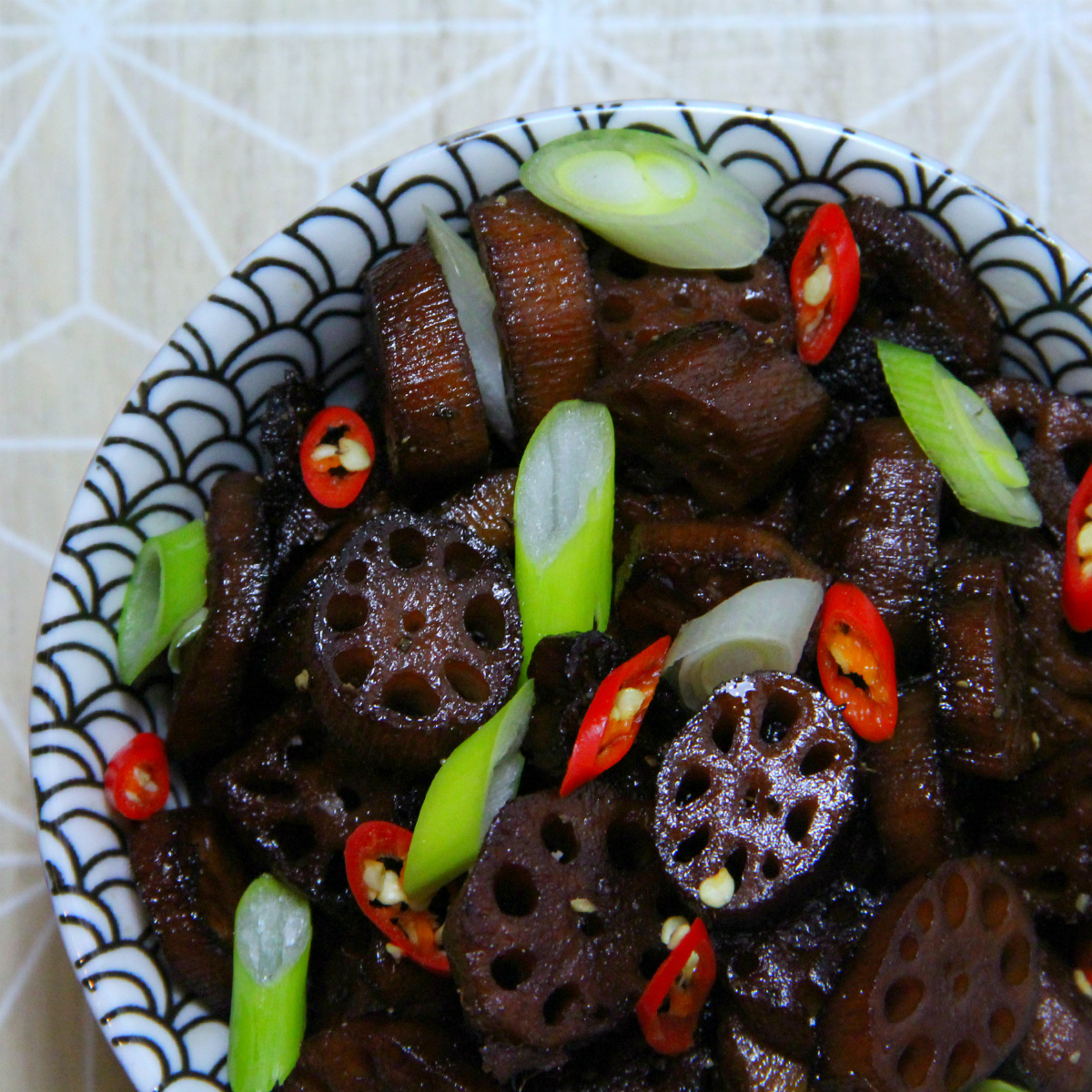 ---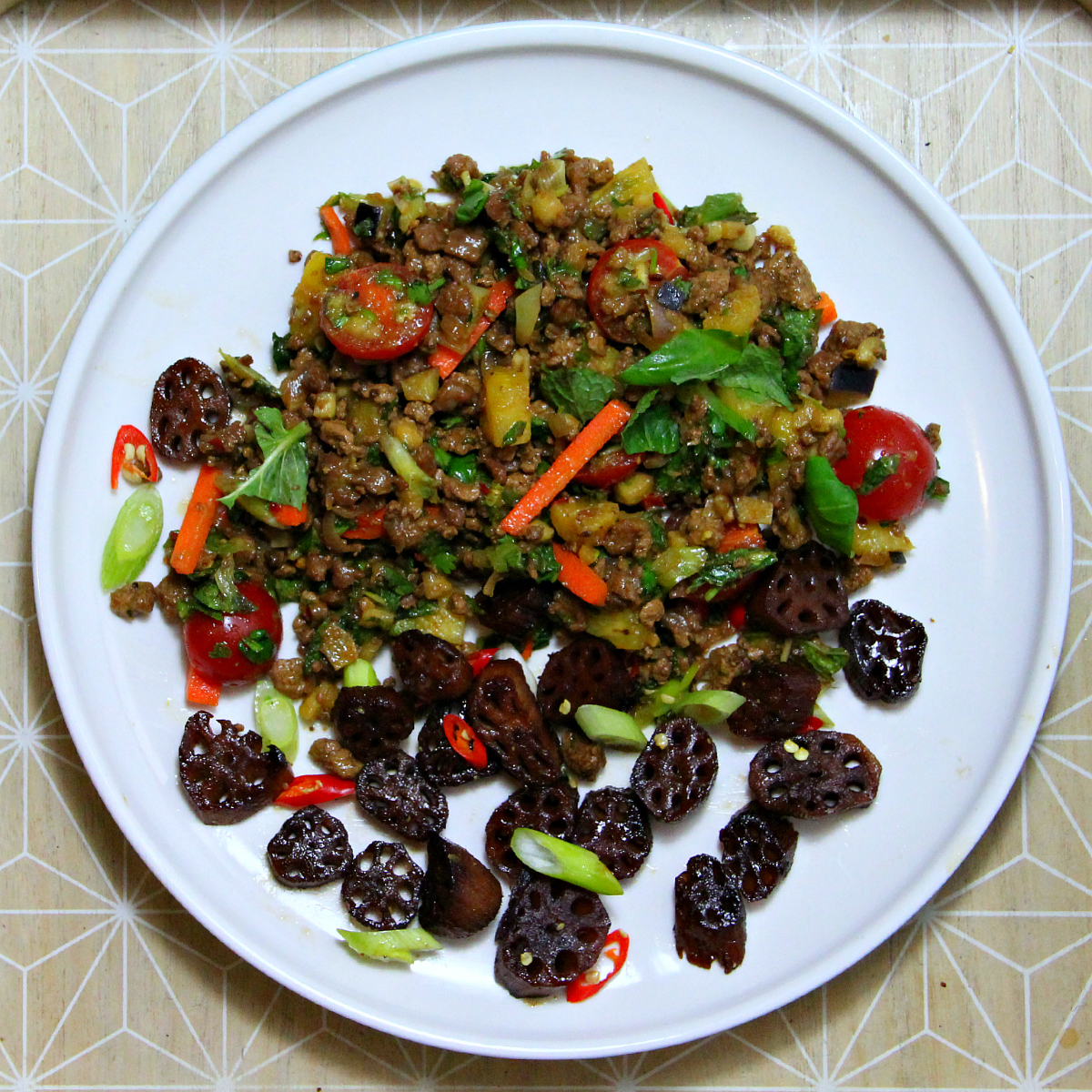 ---
Mellow flavour, slightly sweet and a has good textural bite. These lotus roots are gorgeous to look at, they're so visually beautiful with the hollow pattern. Big fresh lotus pods are much bigger and very pretty too, but these are the easier to find canned version, where the lotus roots are much smaller than the pods.
Asian flavoured with sweet soy sauce, ginger and plum vinegar, cooked so they still have a bite and fits perfectly with any Asian dish, and will look great with any dinner. This dish is also paired with the intensly flavourful dish Vegan Lao Laab / Larb as pictured above.
---
Into Asian style cuisine in general? Then check out these:
---
---
Serves 4 as side dish
---
Ingredients
---
Lotus
---
400g can of Lotus root (14 oz)

2 tablespoons sweet soy sauce

1 tablespoon ginger syrup

1 tablespoon ume su / umeboshi / Japanese plum vinegar

1 tablespoon sunflower oil
---
Garnish (optional)
---
Freshly sliced red chili

Freshly sliced spring onions
---
What you will need
---
1 strainer

Cutting board and knife

1 pan + fitting lid

Measuring spoons

1 spoon to stir
---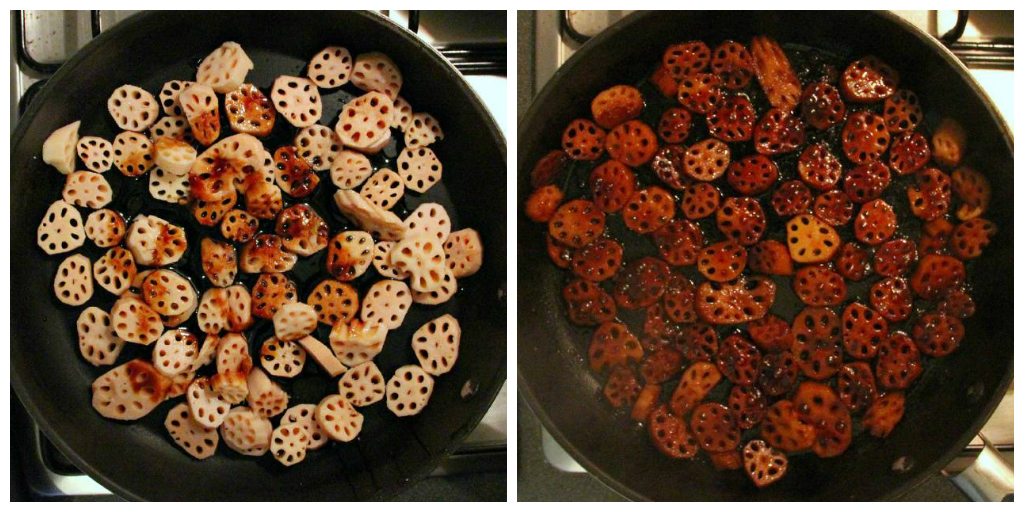 ---
---
Instructions
---
Strain the can of lotus roots. If they're thick and wide chop them in thinner slices.

---

Put in a pan along with the sweet soy sauce, ginger syrup, ume su and oil. Turn the heat on high and fry for about 2 minutes. Stir occasionally with a spoon.

---

Turn the heat on lowest and put a lid on the pan. Let cook for about 2-3 minutes. Then take the lid off, stir, put the lid back on and cook for another 2-3 minutes.

---

Put in a serving bowl and garnish with fresh chili and spring onions. Can also be enjoyed with the Vegan Lao Laab / Larb.
---
Enjoy !
---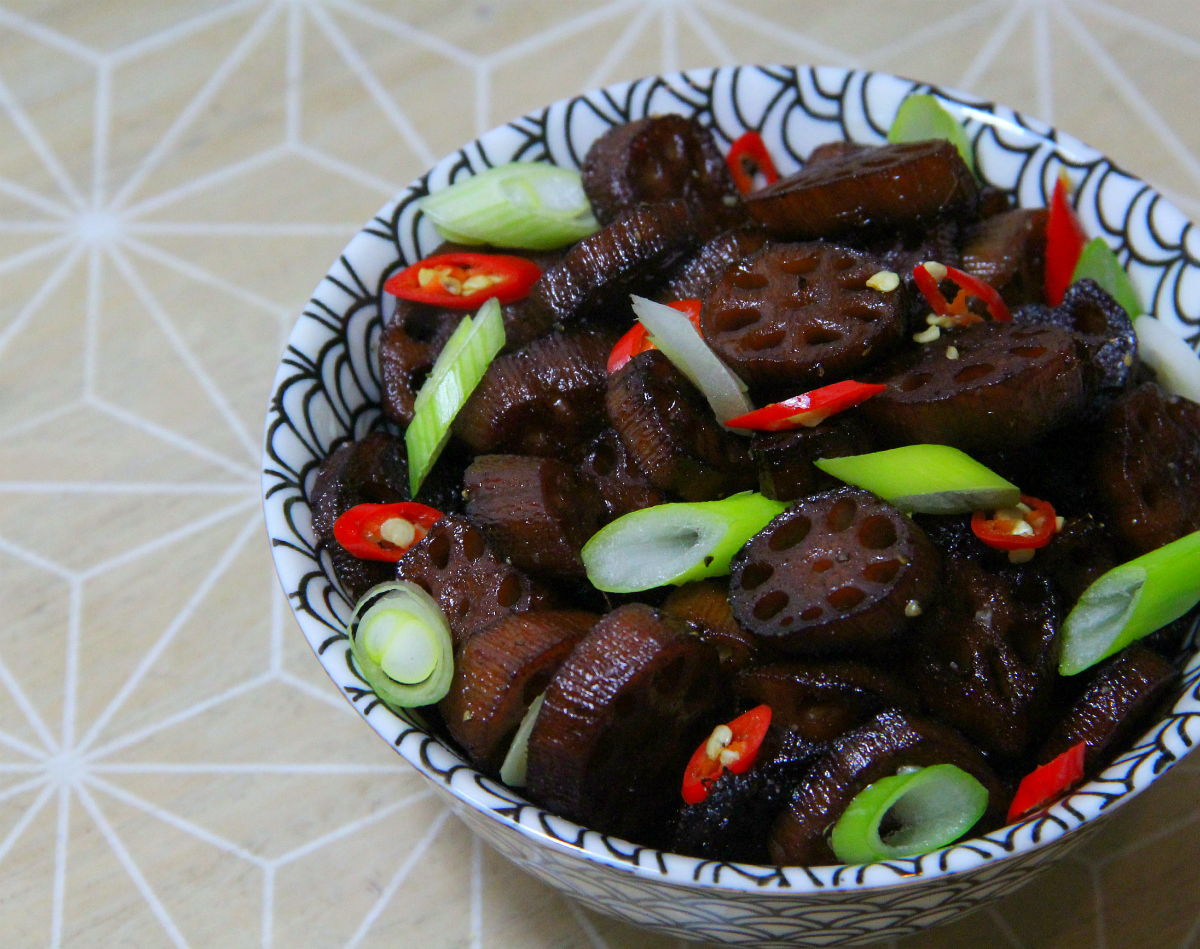 ---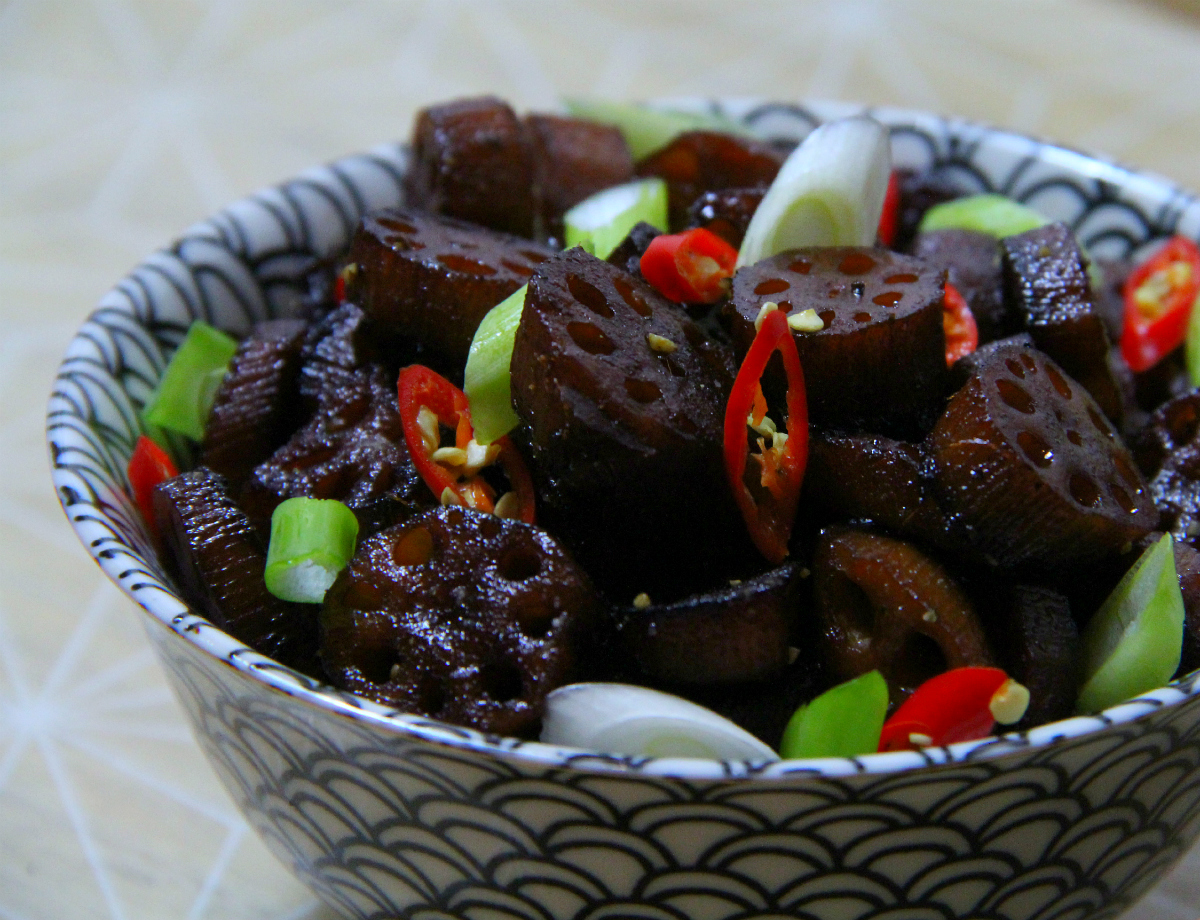 ---