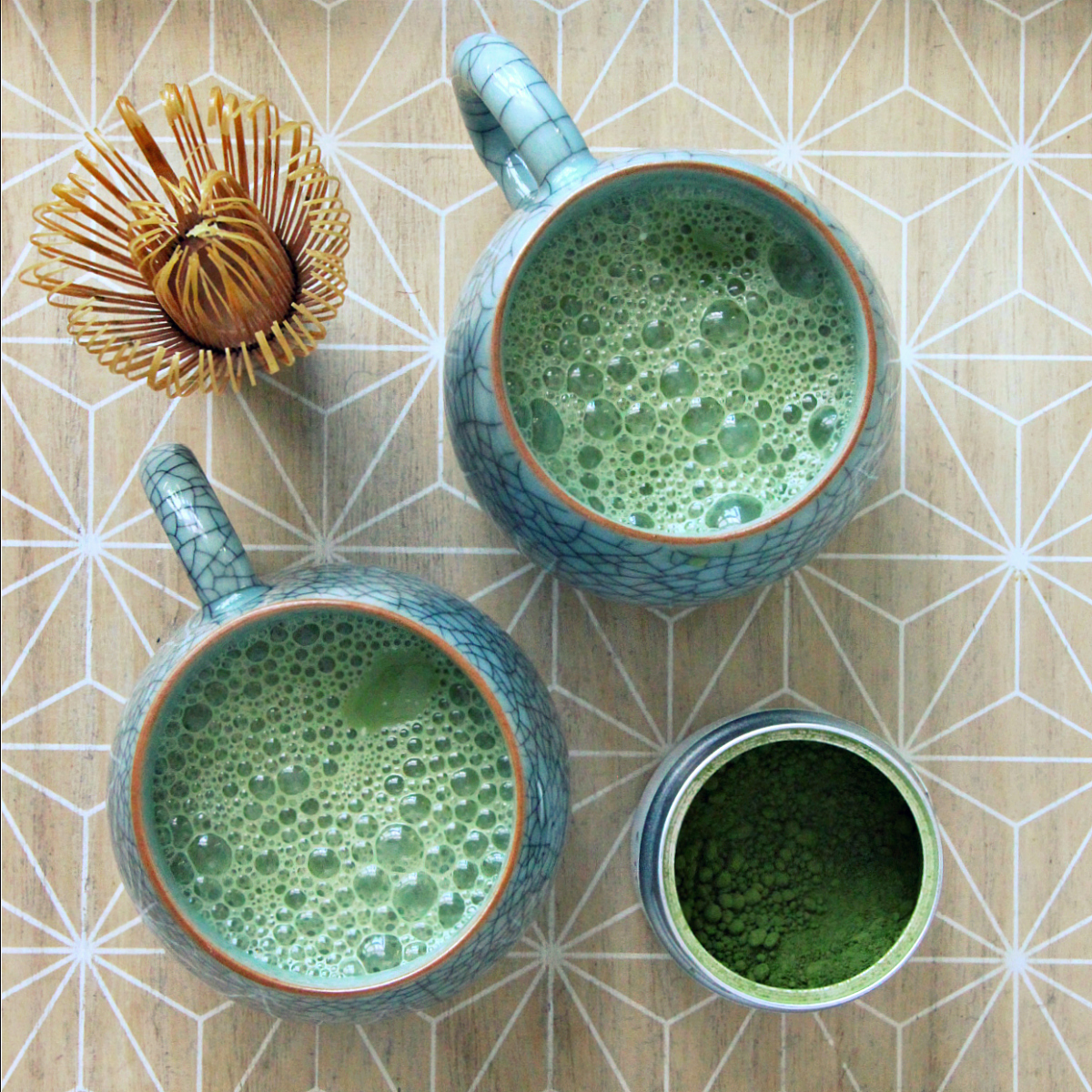 ---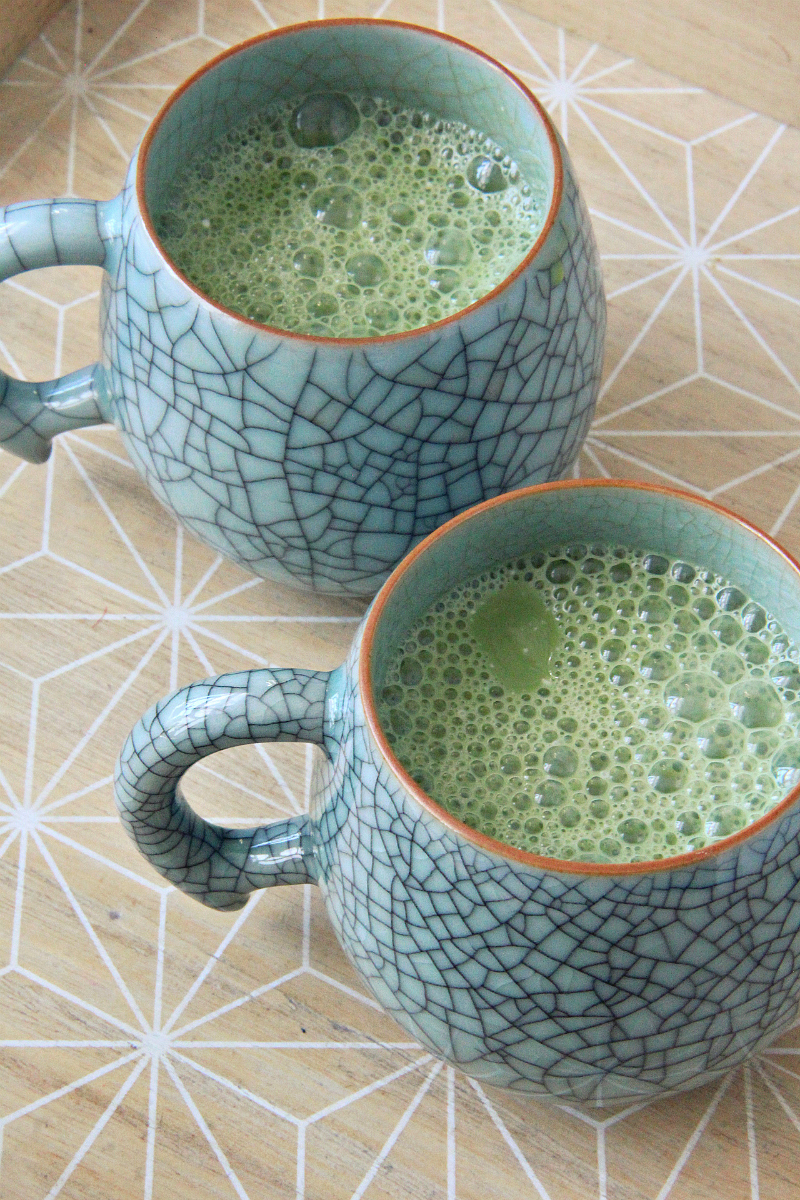 ---
This vegan latte is comforting and mellow. Smooth and creamy. Sweet and round.
If I am stressed or having a bad day, this is the best comforter. The almost astringent matcha powder is tamed by the creamy almond milk and rounded by the vanilla and the sugar.
It really is the best evening drink.
When the drink is cold it's also really tasty, so do feel free to refrigerate and enjoy on a hot afternoon.
---
Serves two 250 ml cups (two 8.5 oz glasses)
---
Ingredients
---
500 ml almond milk (17 oz)

2 tablespoons granulated sugar

1 tablespoon vanilla sugar

4 teaspoons organic matcha powder *ceremonial grade
---
What you will need
---
1 measuring cup

1 small pot

1 spoon to stir

1 bowl

1 bamboo matcha whisk
---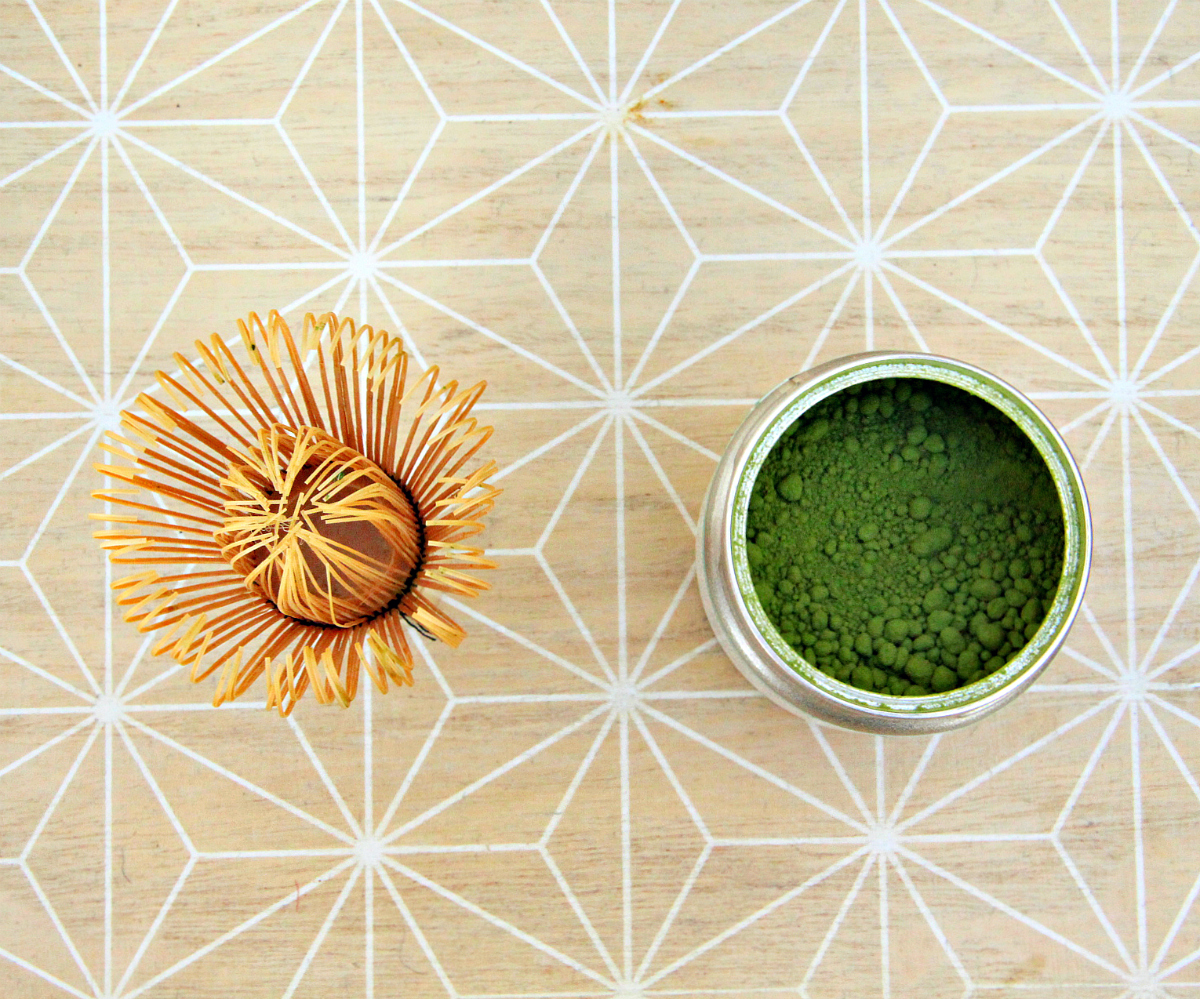 ---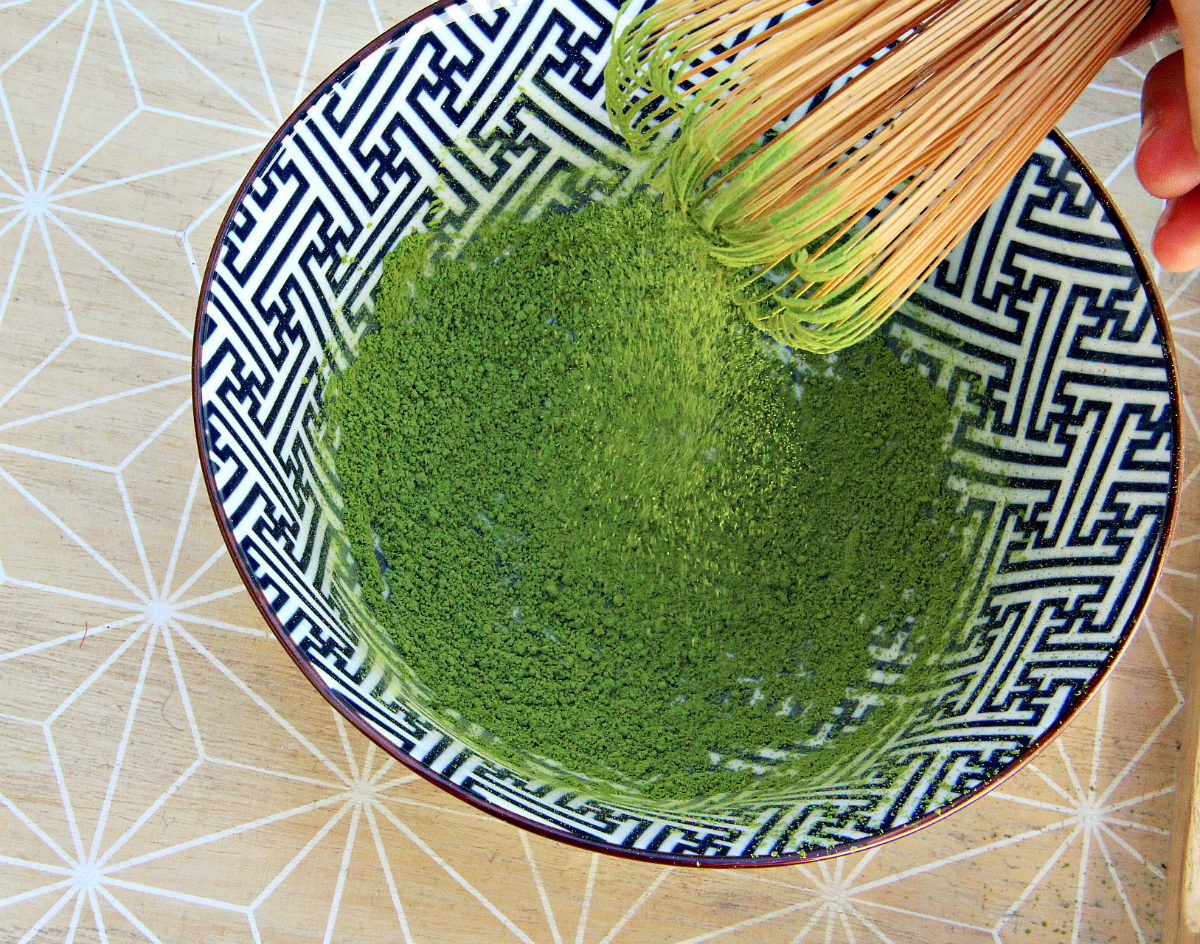 ---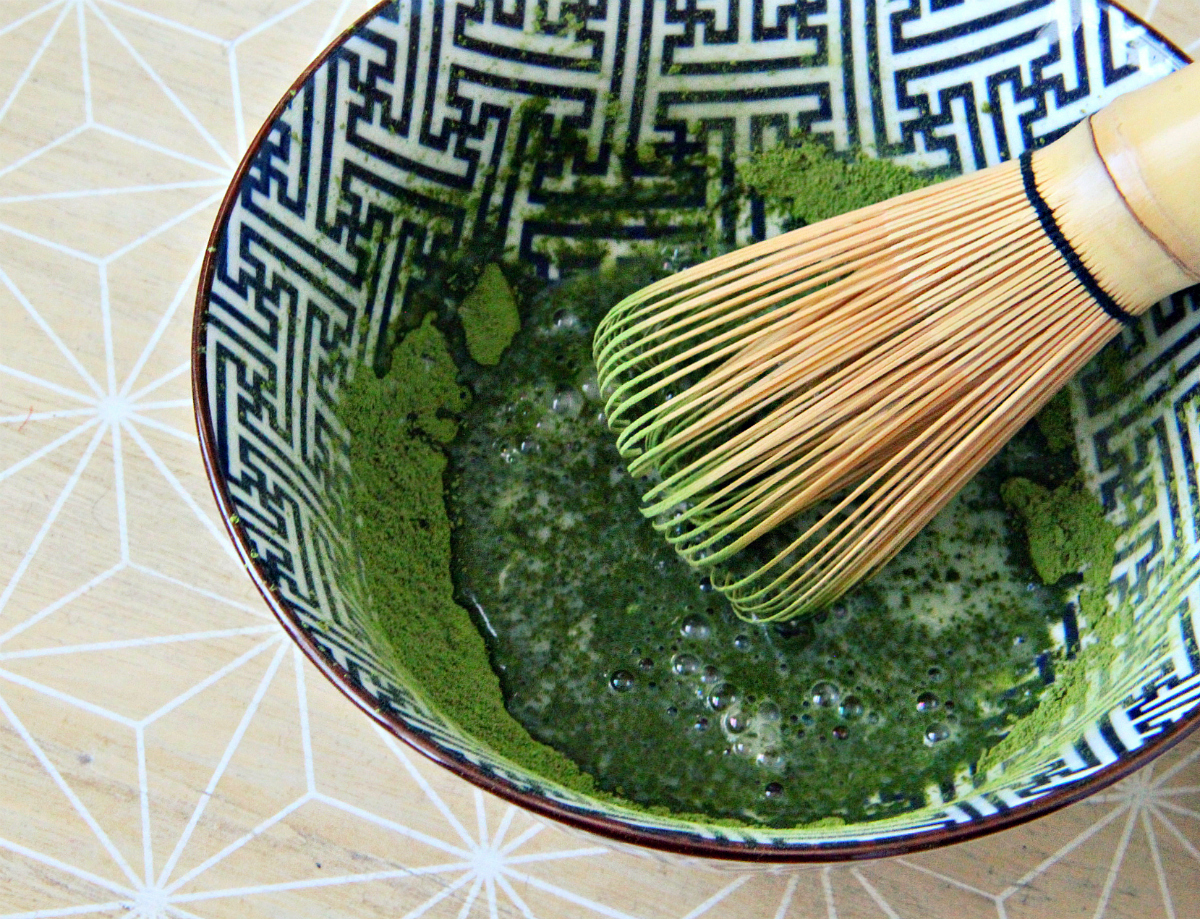 ---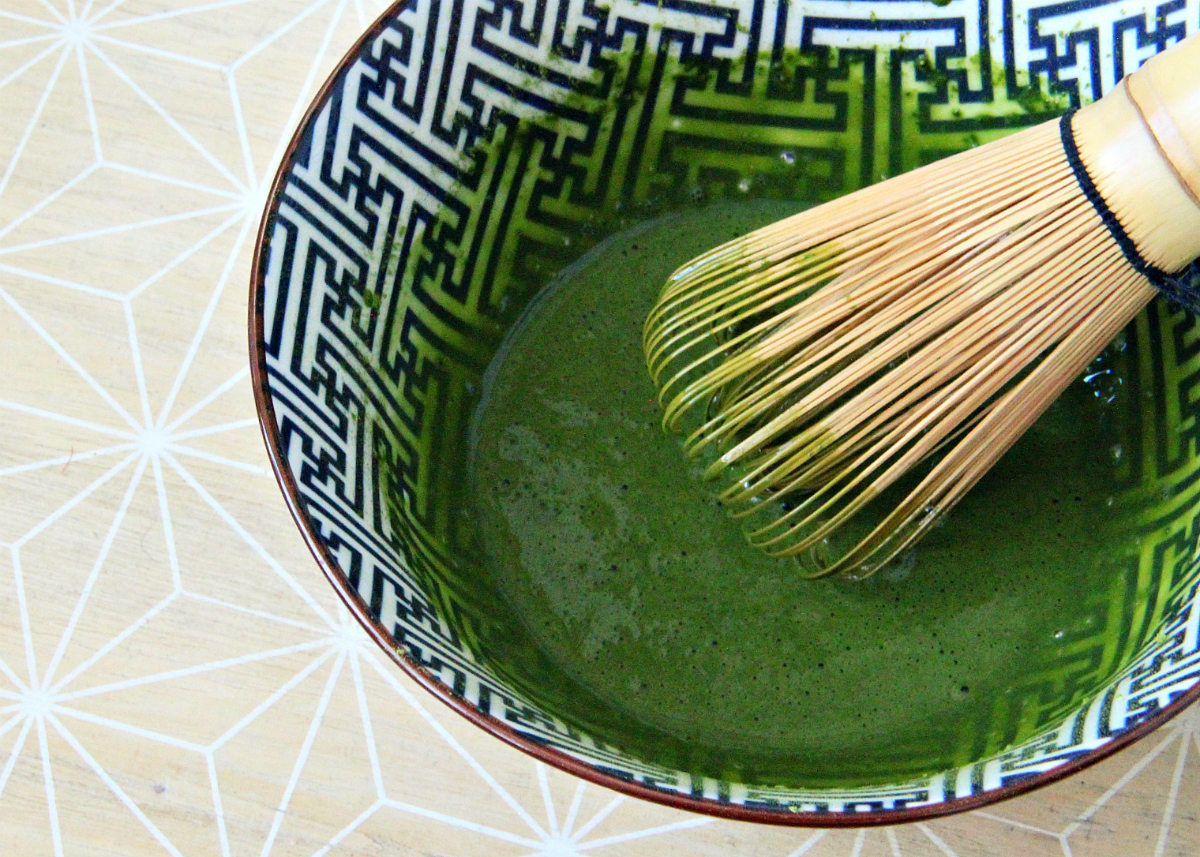 ---
Instructions
---
Pour almond milk in the measuring cup. Put into the small pot with the sugar and vanilla sugar, turn the heat on high. Continuously stir for a few minutes until boiling. Turn the heat off and prepare the matcha powder.

---

In a bowl put 4 teaspoons of matcha powder. Gently whisk it with the bamboo whisk to a fine powder as pictured above.

---

When the almond milk has cooled down and it has reached about 80 c (176 F), take a few spoonfuls of almond milk in the bowl with the matcha powder.

Gently incorporate the almond milk with the matcha powder, so it becomes an evenly thin and smooth paste. No pieces of matcha powder should be prevalent, it has to be completely smooth.

---

Transfer the matcha paste to the pot with the rest of the almond milk and stir so its fully mixed.

---

Pour the finished Vegan Vanilla Matcha Latte into two cups and serve.
---
Enjoy !
---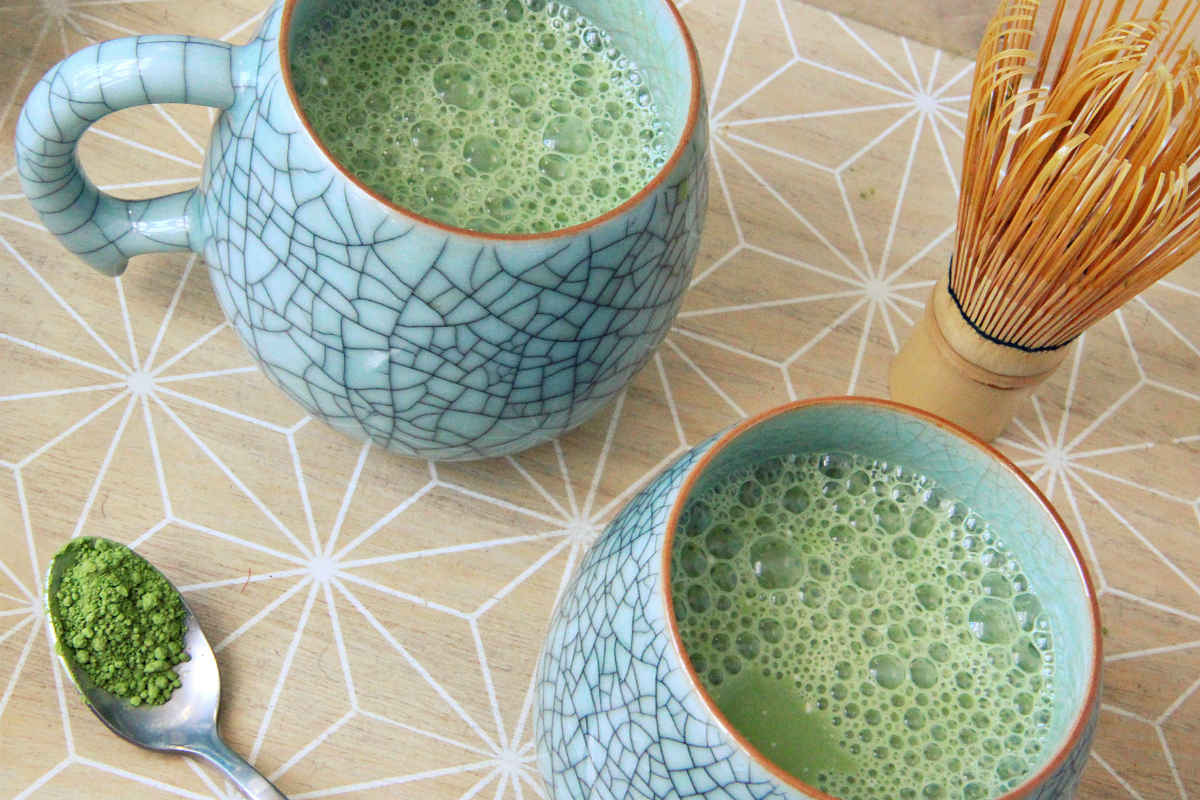 ---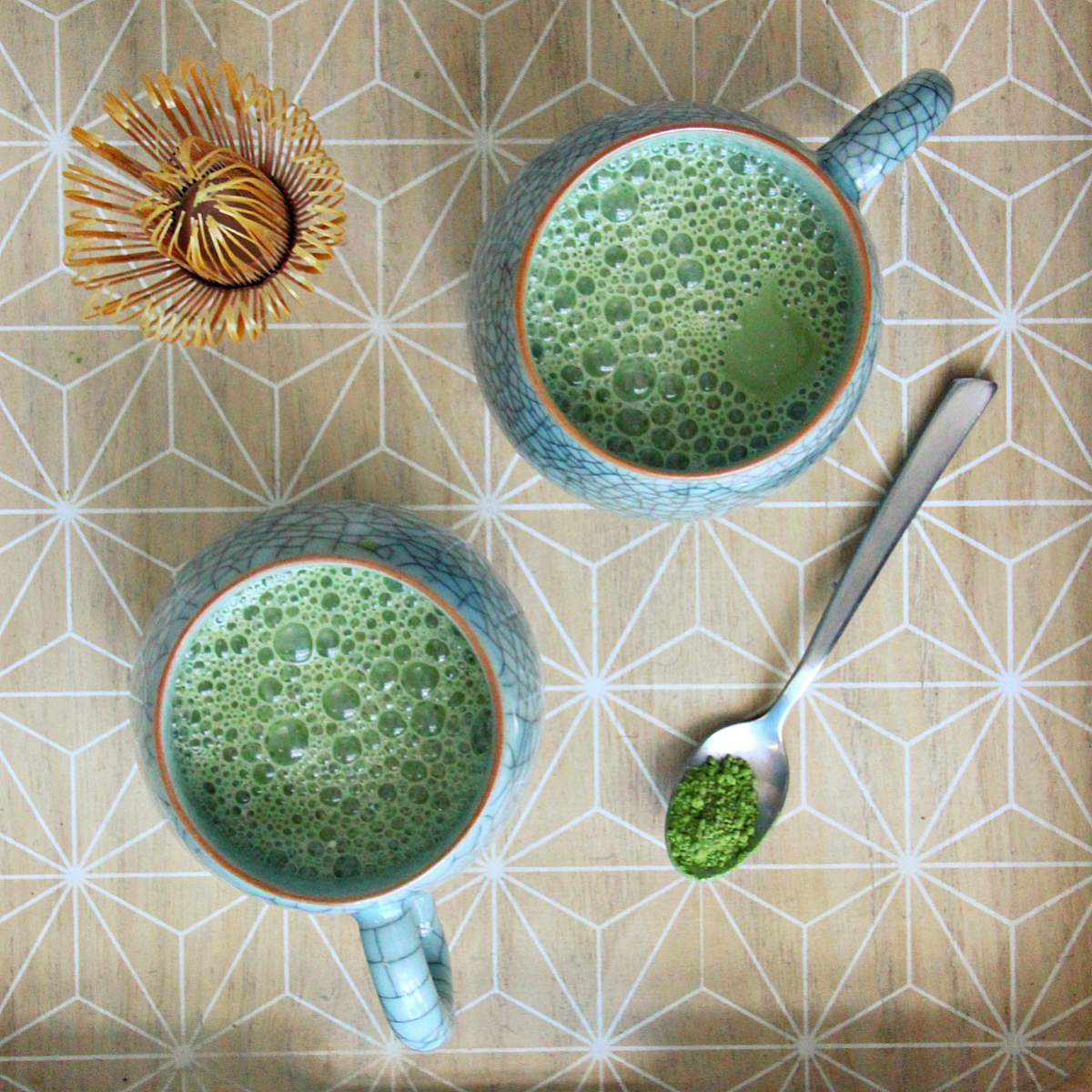 ---