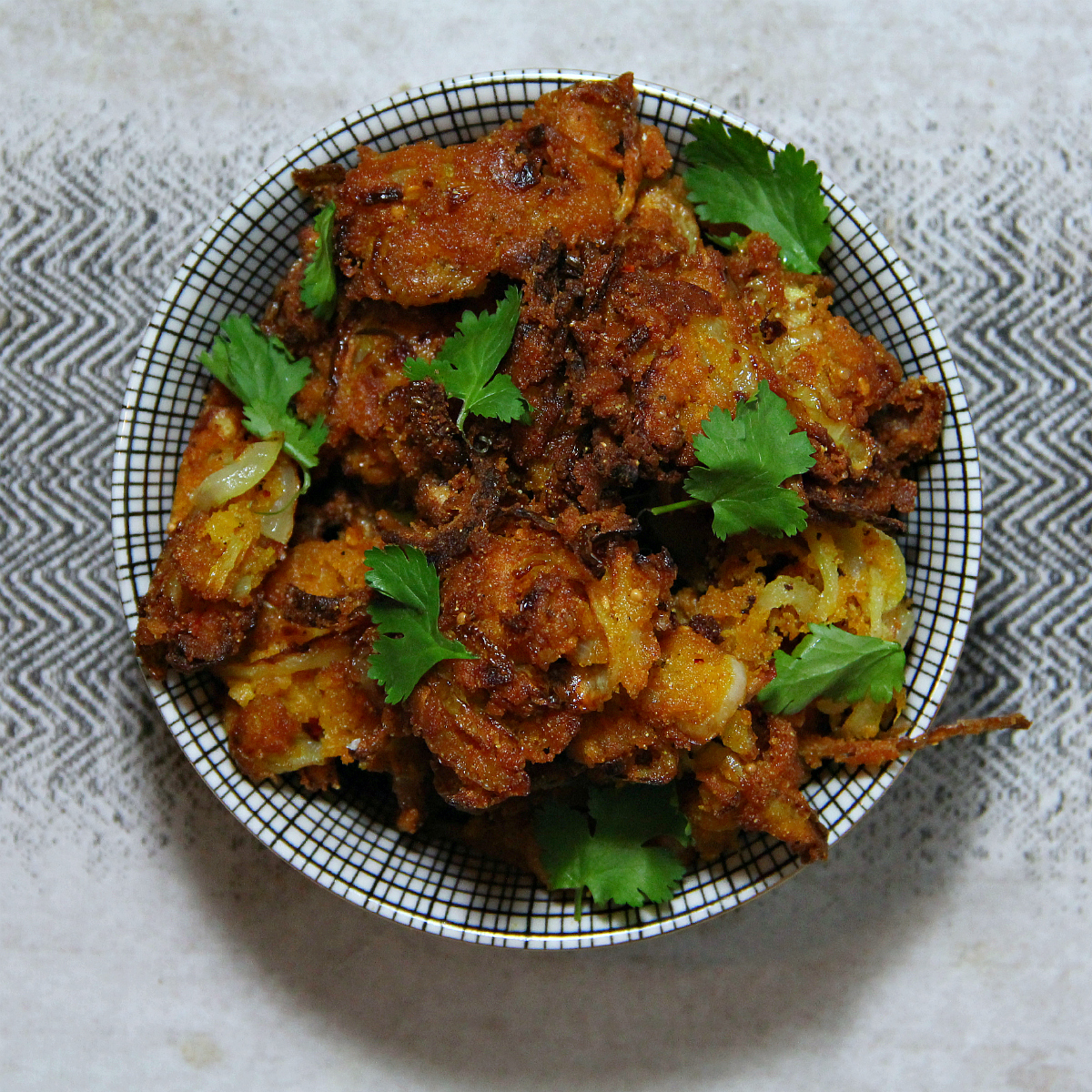 ---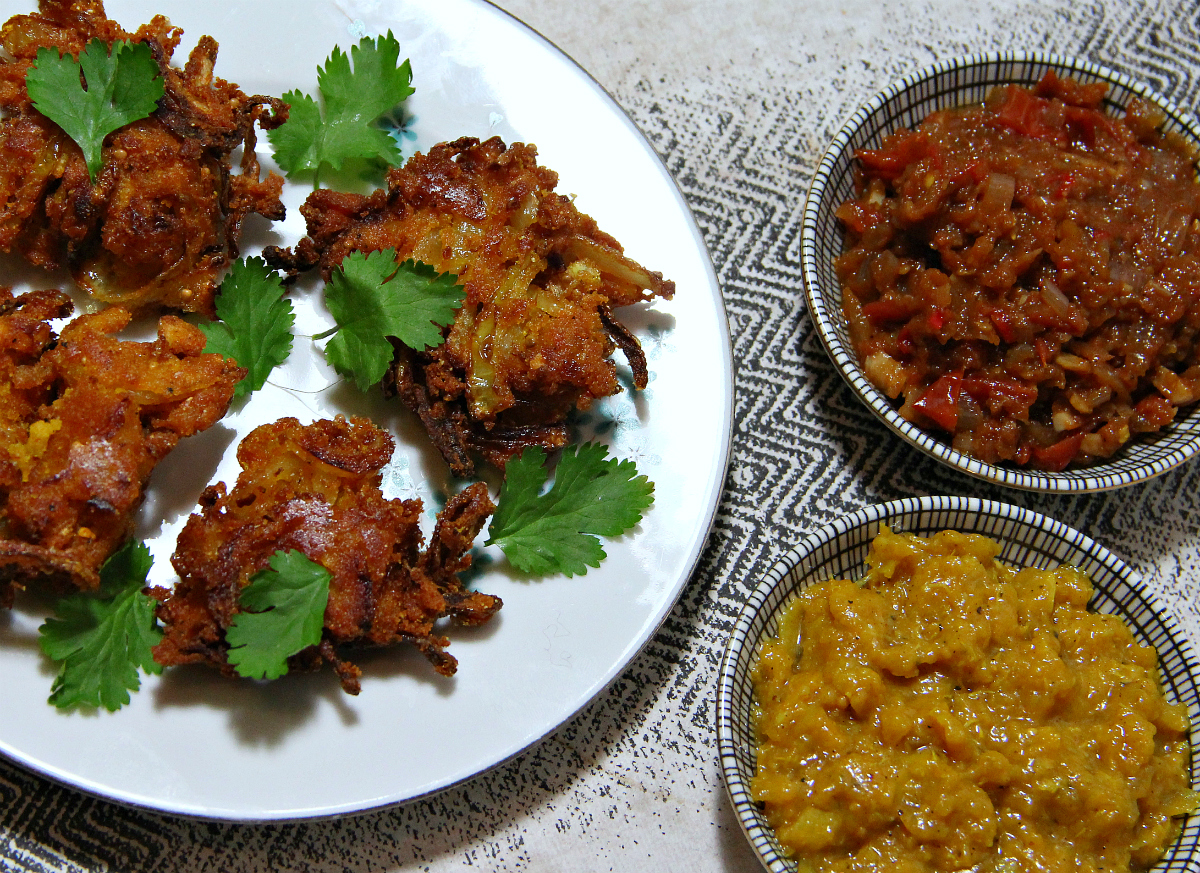 ---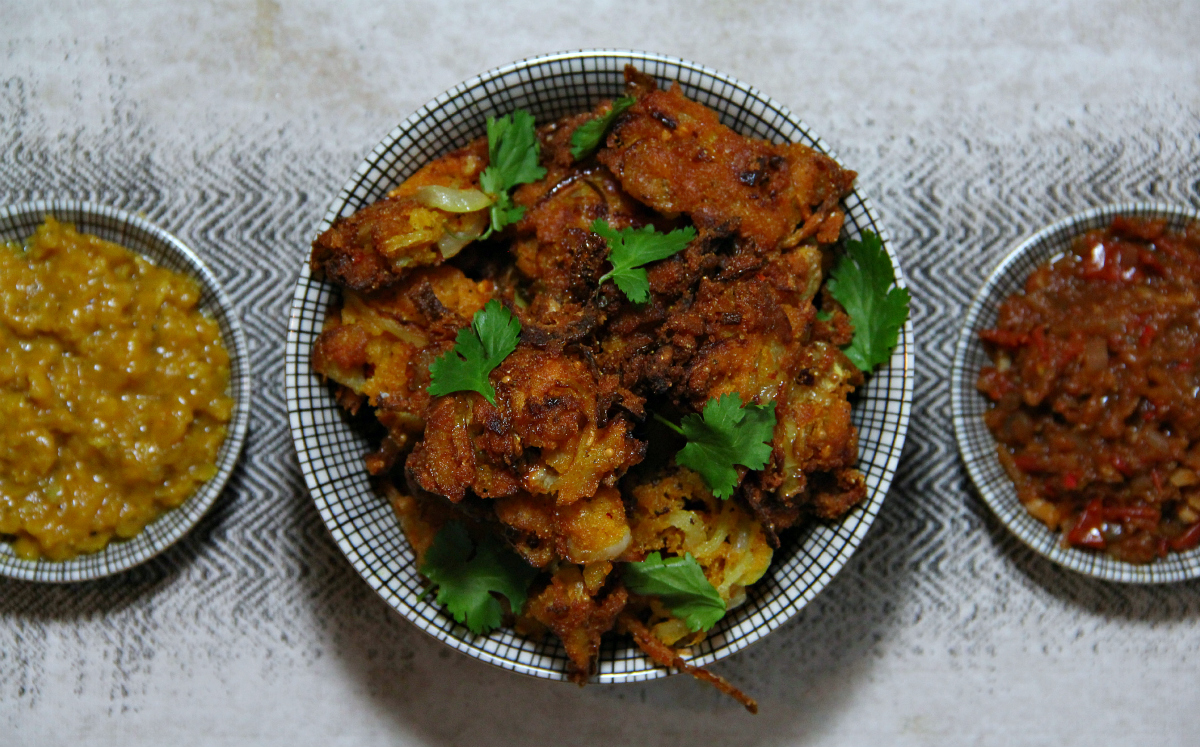 ---
Onion bhajis, little cages of spice and crispiness. The corn flour is a cheaper option than the usual chickpea flour and gives a very flavourful profile to the bhajis. Perfect aperitif or snack before the dinner, or as a side dish to some wholesome Indian food.
Here served with homemade chutney: Spicy Tomato Shallot Chutney & Mandarin Star Anise Chutney.
---
Like Indian cuisine in general? Check out these recipes:
---
---
Makes 15-18 bhajis (really depends on the size you like)
---
Ingredients
---
Bhajis
---
4 big yellow onions

4 garlic cloves

2.5 dl 1 yellow cornflour (1 cup)

4-8 tablespoons water

1 tablespoon baking powder

1 tablespoon granulated sugar

1 tablespoon vinegar

½ teaspoon freshly grind black pepper

½ teaspoon yellow mustard seeds

½ teaspoon chili flakes

½ teaspoon paprika

½ teaspoon ground coriander

½ teaspoon ground turmeric

½ teaspoon ground ginger

½ teaspoon ground cumin

1 teaspoon salt

Vegetable oil as needed, sunflower or canola fx
---
Garnish / dip
---
Freshly chopped coriander
---
What you will need
---
Cutting board and knife

1 big bowl

1 fine grater

1 small bowl

Measuring spoons

1 pan

1 thermometer

1 tong / fork

1 plate + paper towels
---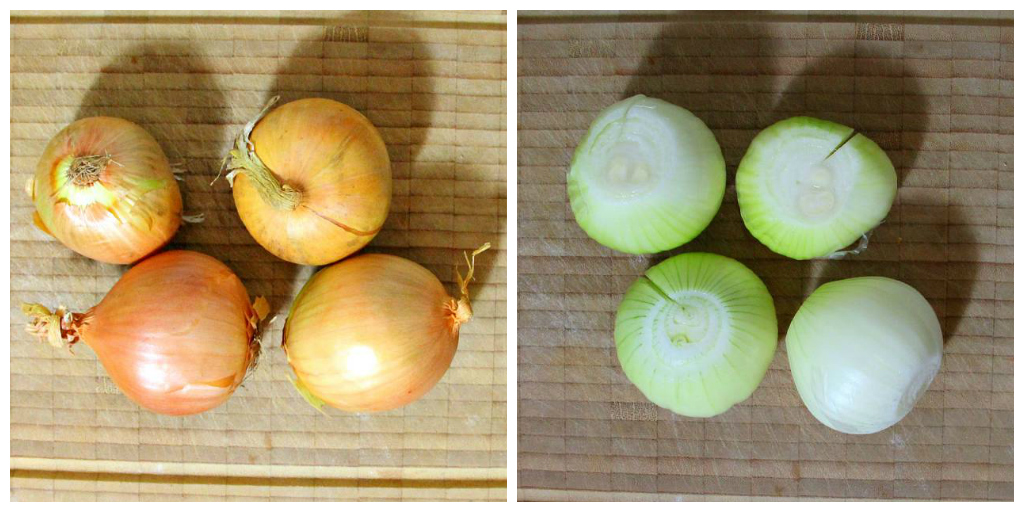 ---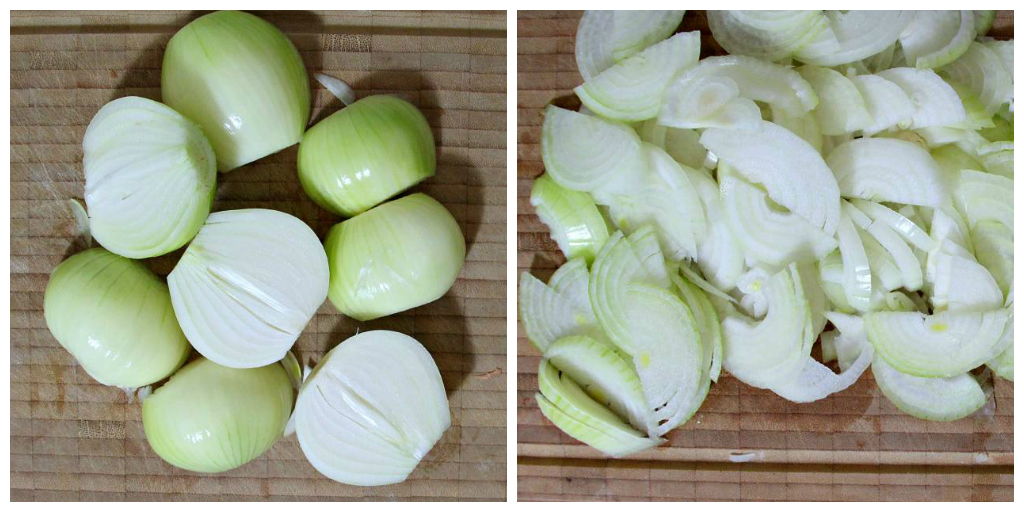 ---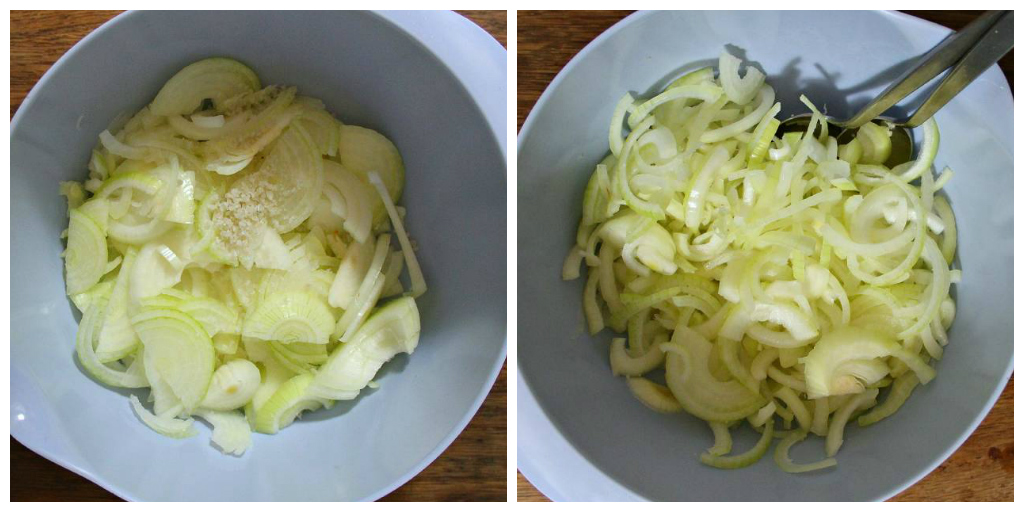 ---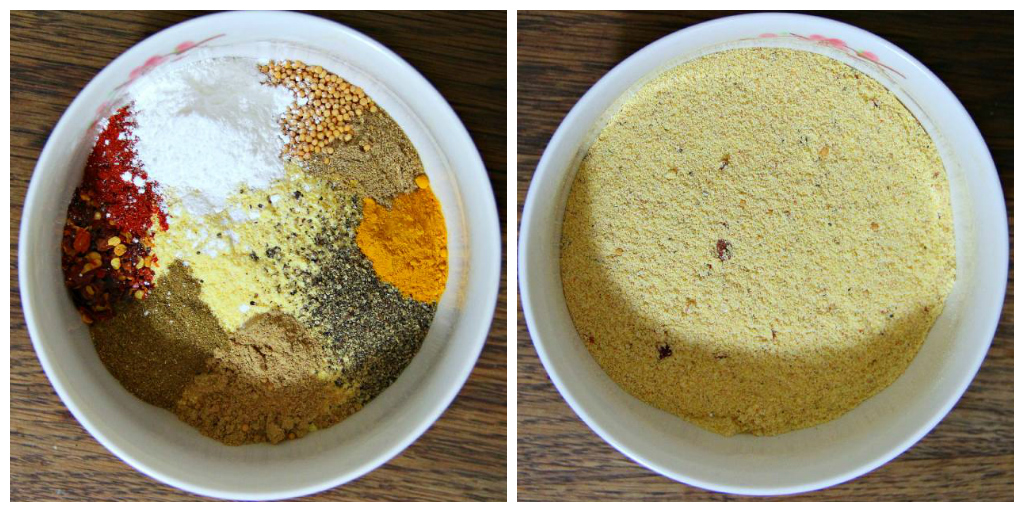 ---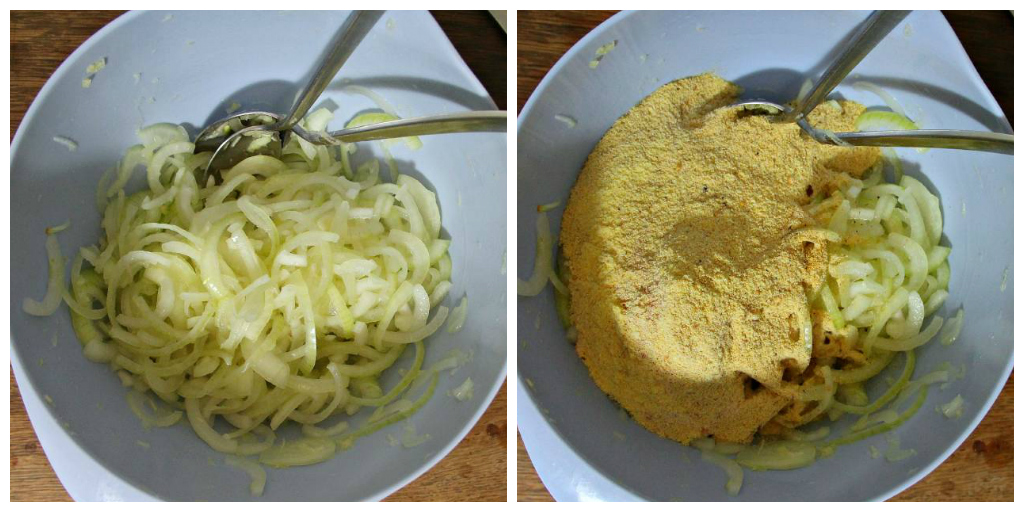 ---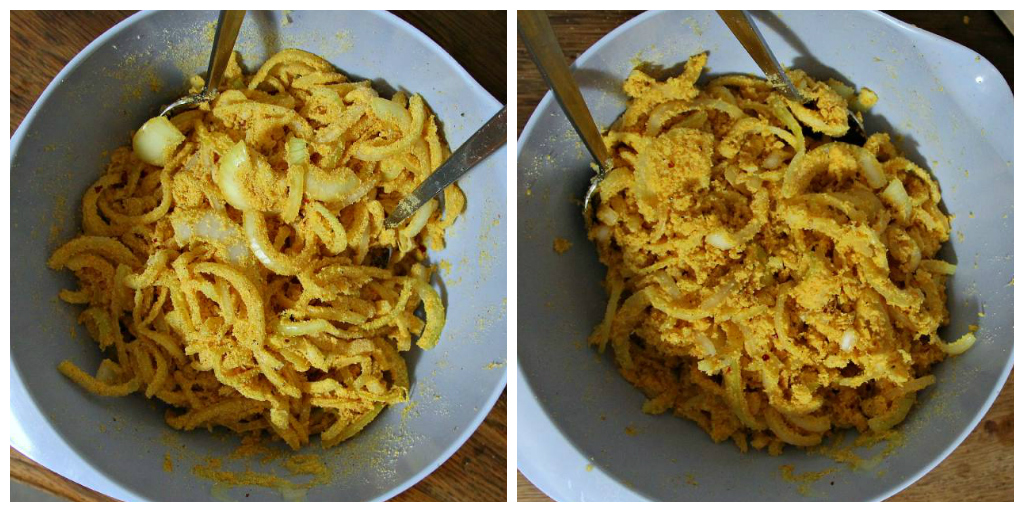 ---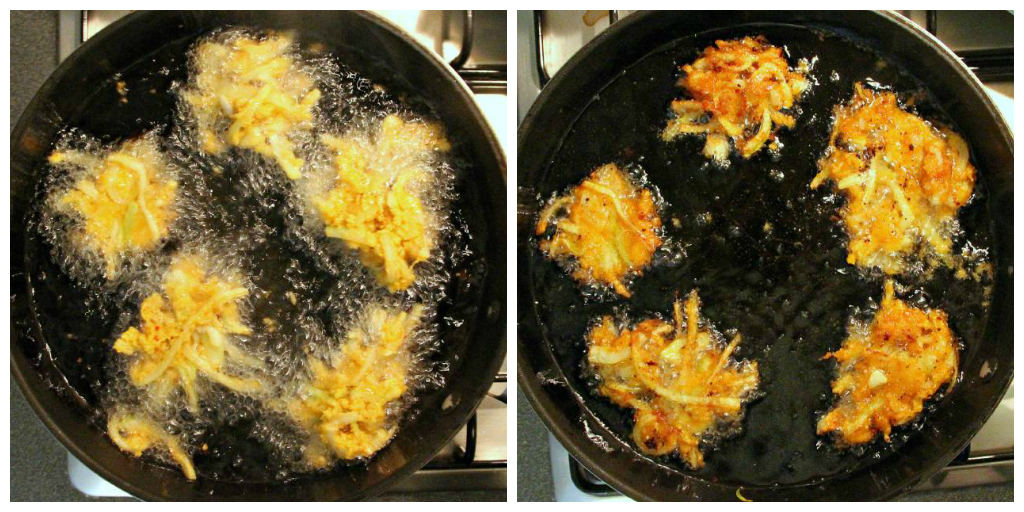 ---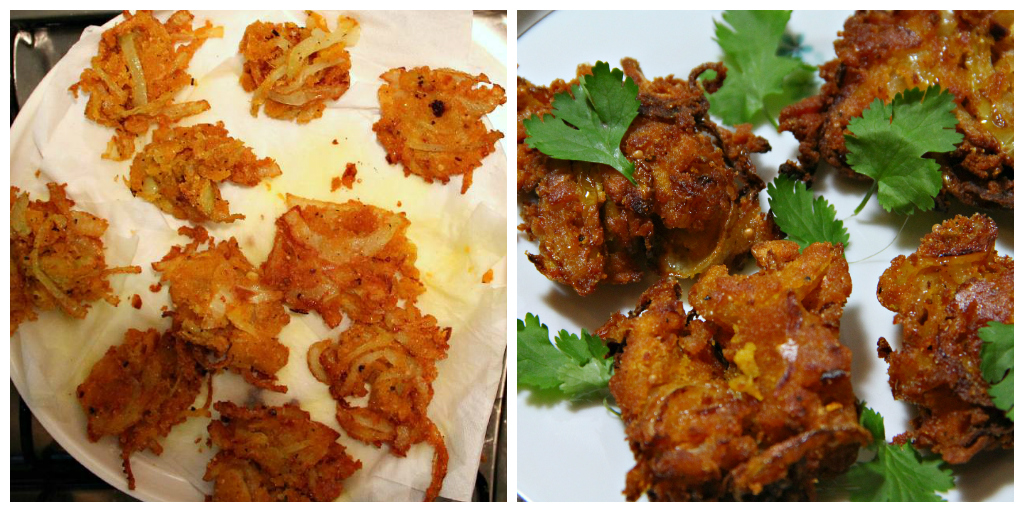 ---
Instructions
---
Peel and chop the ends off the onions. Chop them in half sideways. Then chop each half in thin slices leaving you with thinly slices half moon shaped onions.

---

Peel and finely grate the garlic cloves.

---

Transfer onion and garlic to a big bowl, add in the salt and mix well. Let sit for 3-4 minutes. Mix again, and leave for another 3-4 minutes. The water from the onions will start to show from the added salt.

---

In a small bowl add in the cornflour, baking powder, sugar, pepper, mustard seeds, chili flakes, paprika, coriander, turmeric, ginger and cumin. Mix very well.

---

Add the dry mixture to the onions when they are wet.

---

On a plate put paper towels in a few layers. Set aside the stove.

---

In a pan add the oil, about 1.5 cm or so (½ inch or so) and preheat to about 180c (350 F). Use these tips if you don't have a thermometer. Be careful working around very hot oil and don't let the oil get too hot.

---

Add the vinegar and water to the onion mixture when the oil is ready and mix well. The mix should still be a bit dry and not doughy, but sticky enough to slightly stick together. Add very little water as needed, this depends on how much liquid have been extracted from the onions by the salt previously.

---

Take a spoonful of the batter and put into the oil. This is the tester. Fry on each side for about ½-1 minute, using a tong or fork to flip. If golden and crisp on both sides, the oil has a good temperature and you can continue with the rest of the batter.

---

Depending on the size of your pan and how big you want your bhajis, you can put about 5-6 in the pan at the same time, but give them space to fry.

---

Add the finished bhajis on top of the paper towels to soak in the excess oil. Continue until everything is cooked. Sprinkle lightly with salt.

---

Serve with fresh coriander, Spicy Tomato Shallot Chutney and Mandarin Star Anise Chutney.
---
Enjoy !
---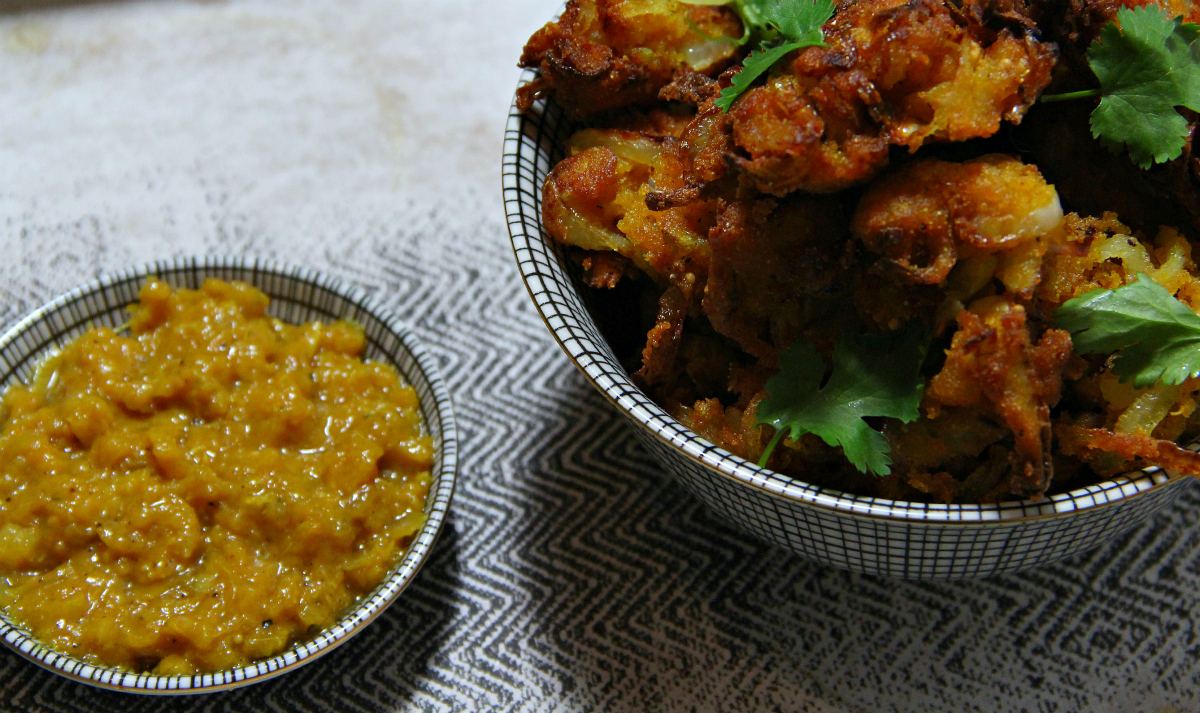 ---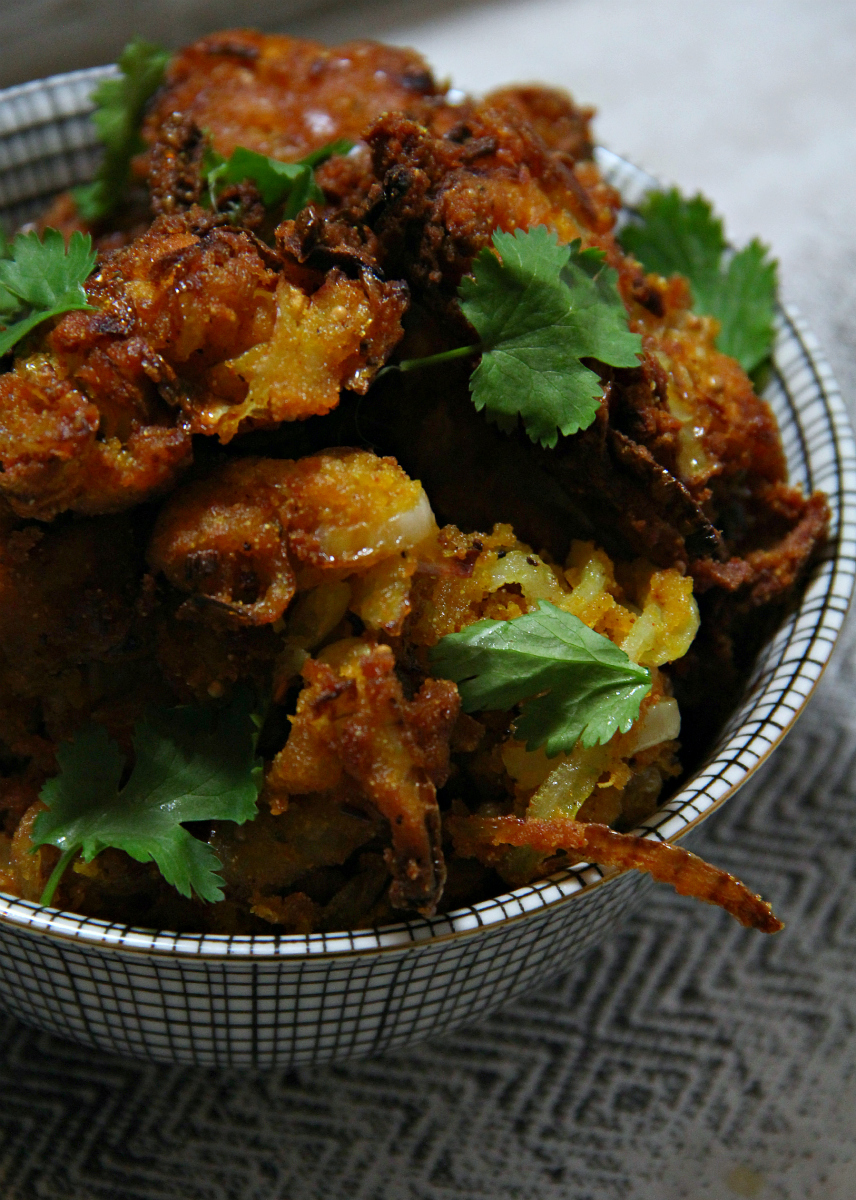 ---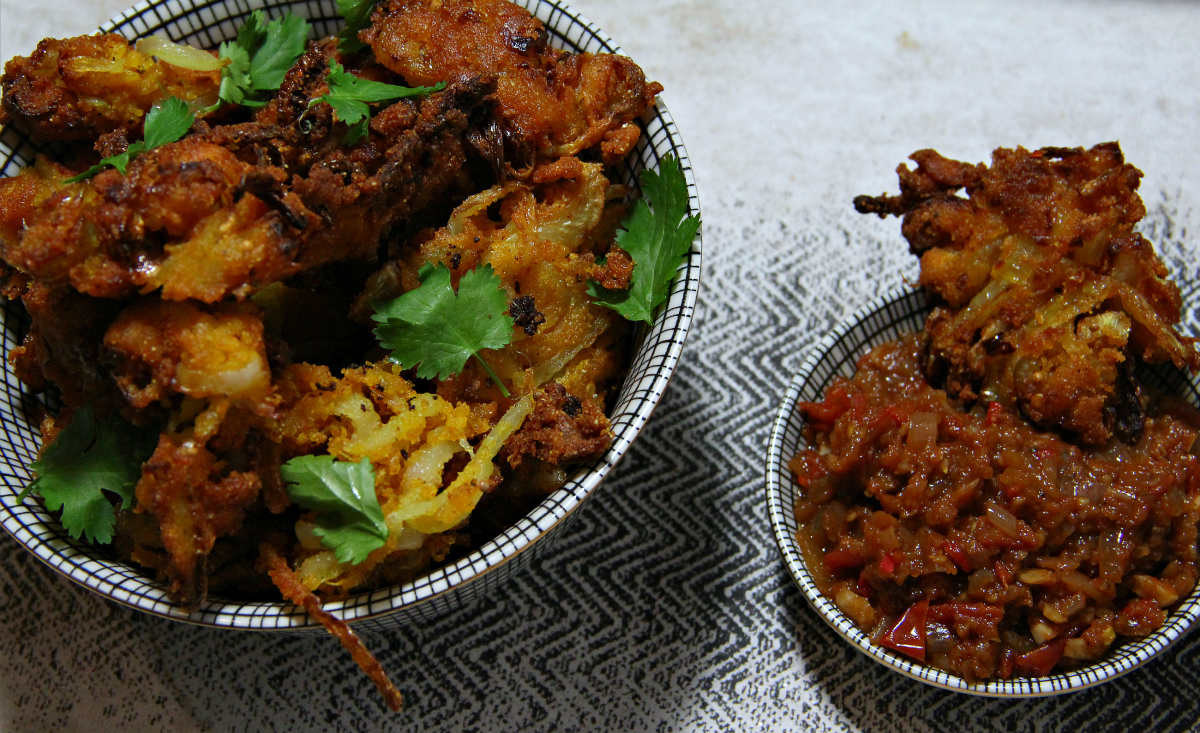 ---