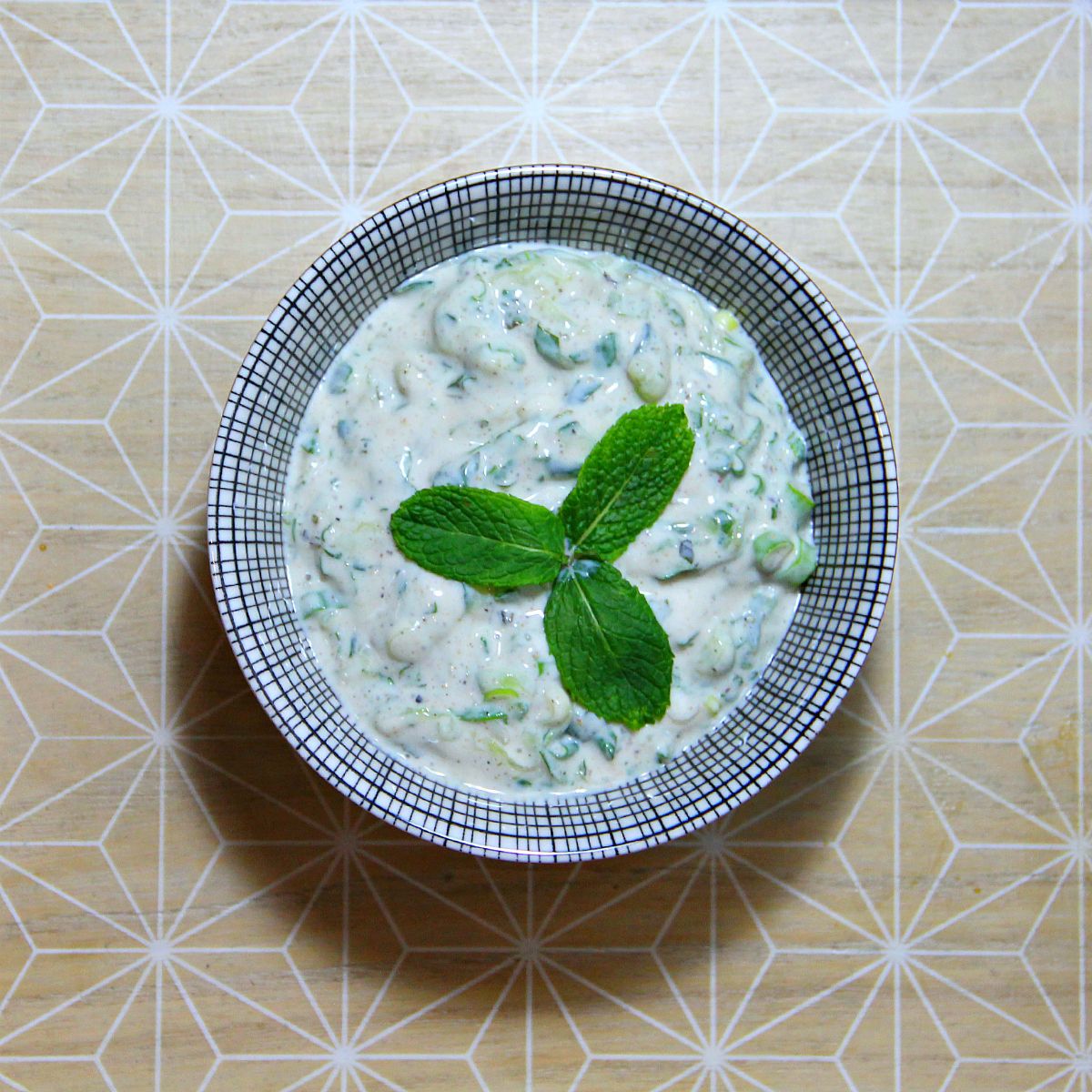 ---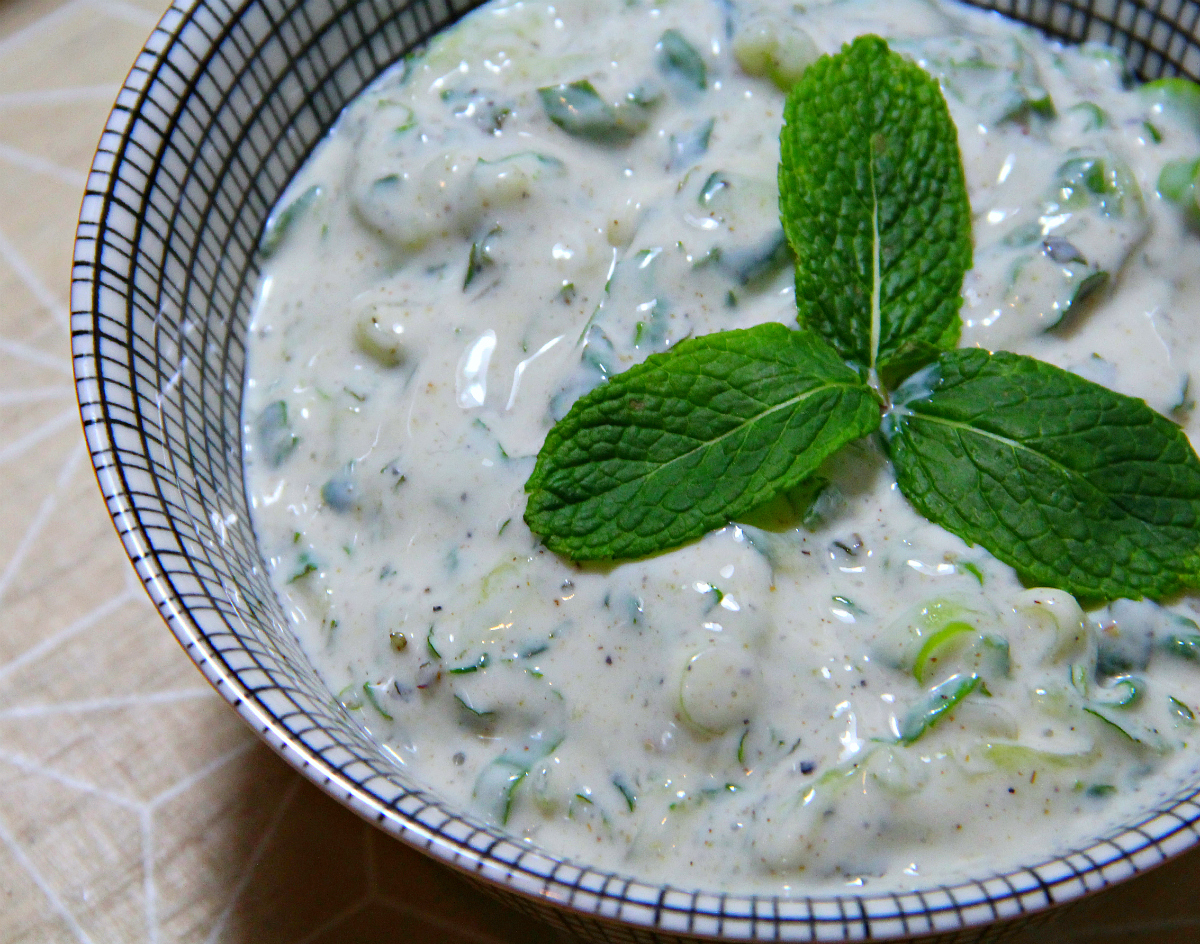 ---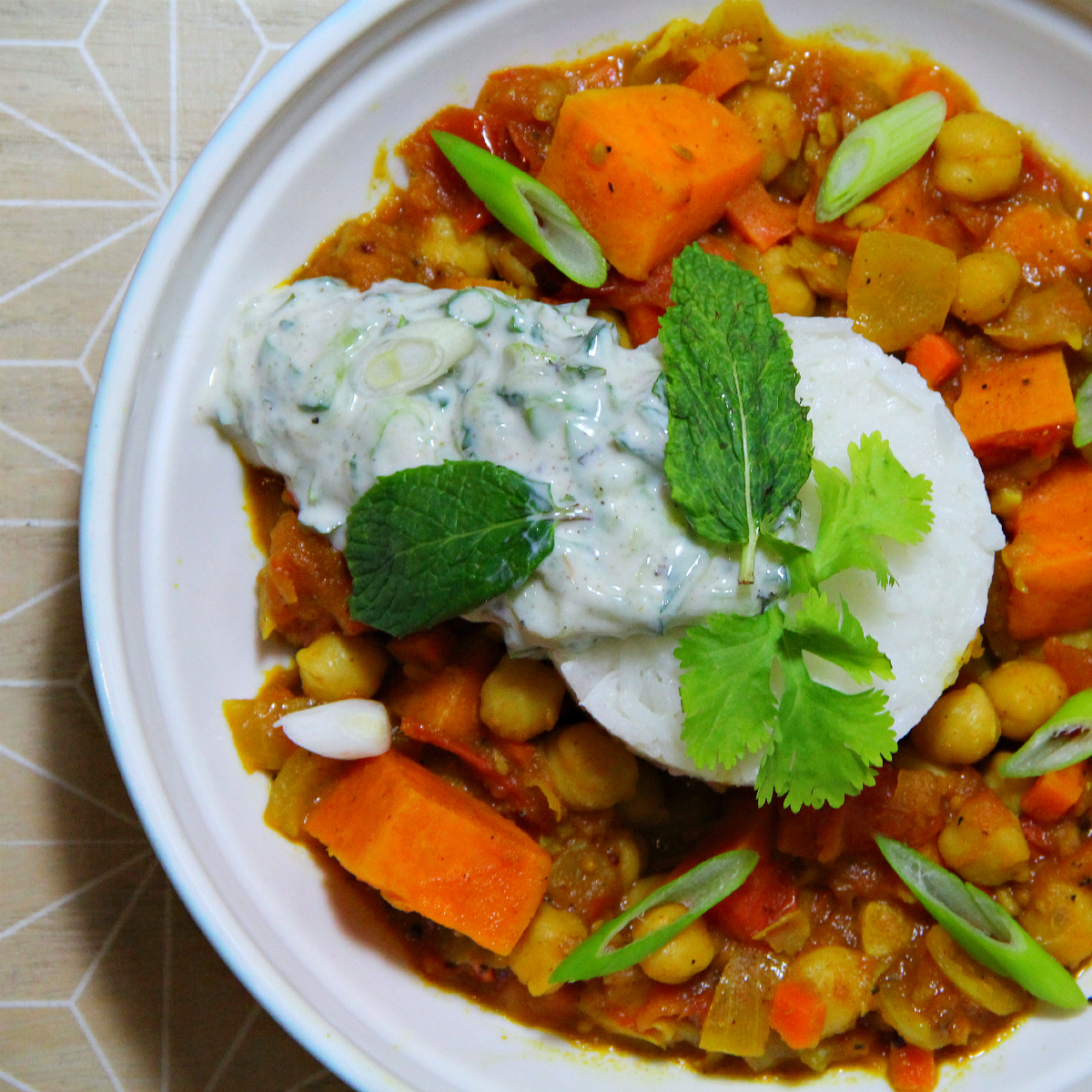 ---
The ultimate refreshing side dish that is so perfect to mellow down spicy dishes. This dish is paired with the Sweet Potato Chana Masala as pictured above, that is spicy and warm, and with this cold elements added to it is very pleasing.
Like many Indian side dishes this can be eaten with a wide variety of main courses and side dishes. Eat this with fritters of any kind, Pakoras, Vegan Onion Corn Flour Bhajis, naan, chapati, poppadums, chutneys or use it in wraps and burgers. I also eat this with a spoon just by itself – weird – but it's that good, haha !
---
Like Indian cuisine in general? Check out these recipes:
---
---
Makes about 300 ml / 10 oz
---
Ingredients
---
½ cucumber

15g fresh mint (0.5 oz)

2 stalks of spring onion

2.5 dl vegan unsweetened yogourt (1 cup)

½ teaspoon salt

½ teaspoon pepper

1/4 teaspoon cumin
---
What you will need
---
Cutting board and knife

1 bowl

1 grater

1 clean kitchen towel
---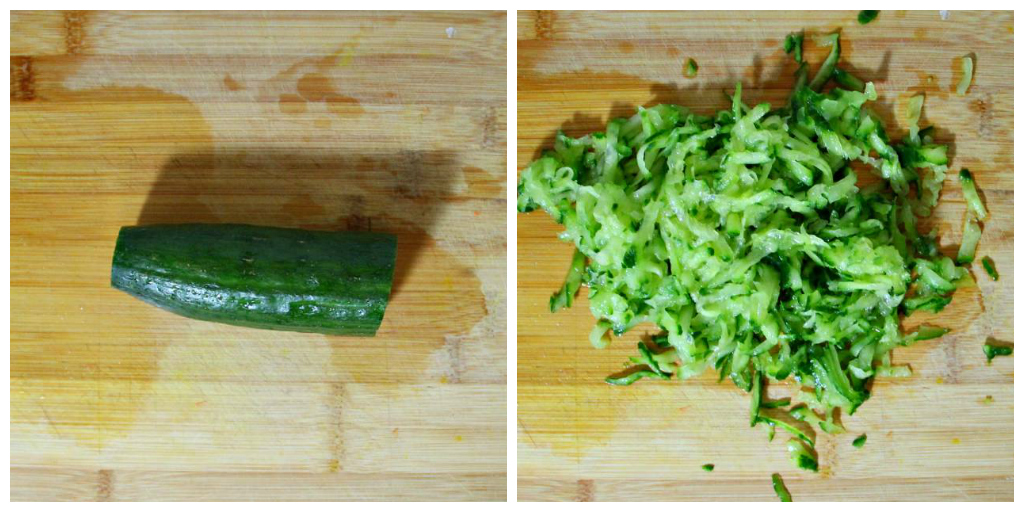 ---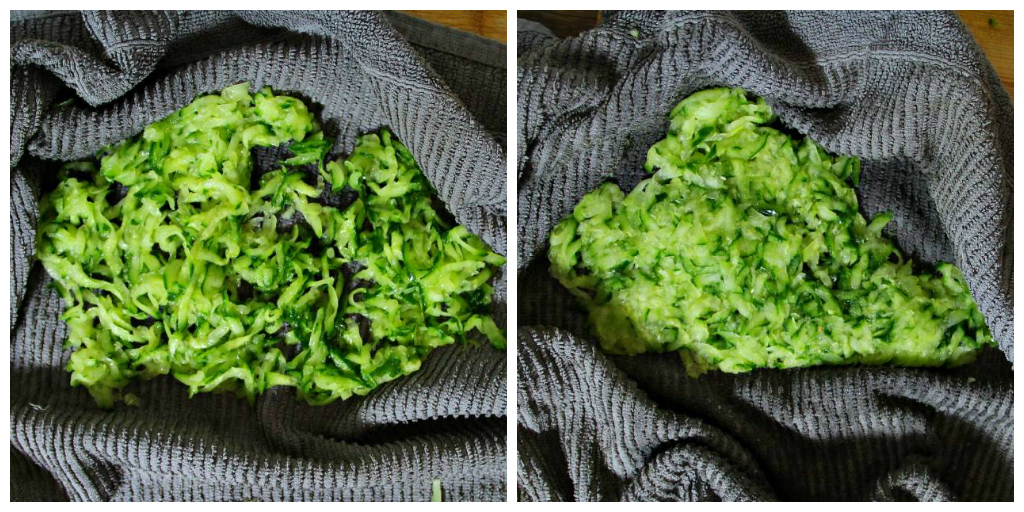 ---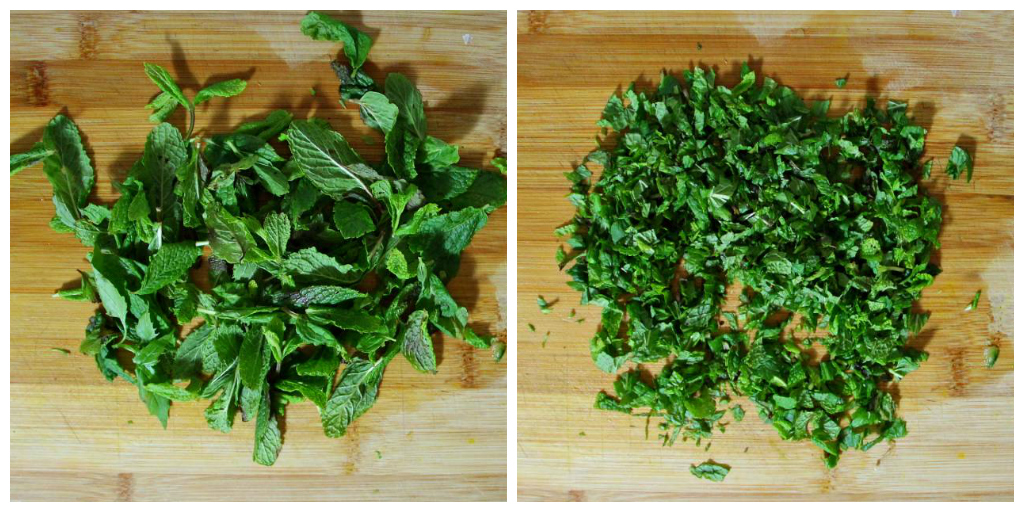 ---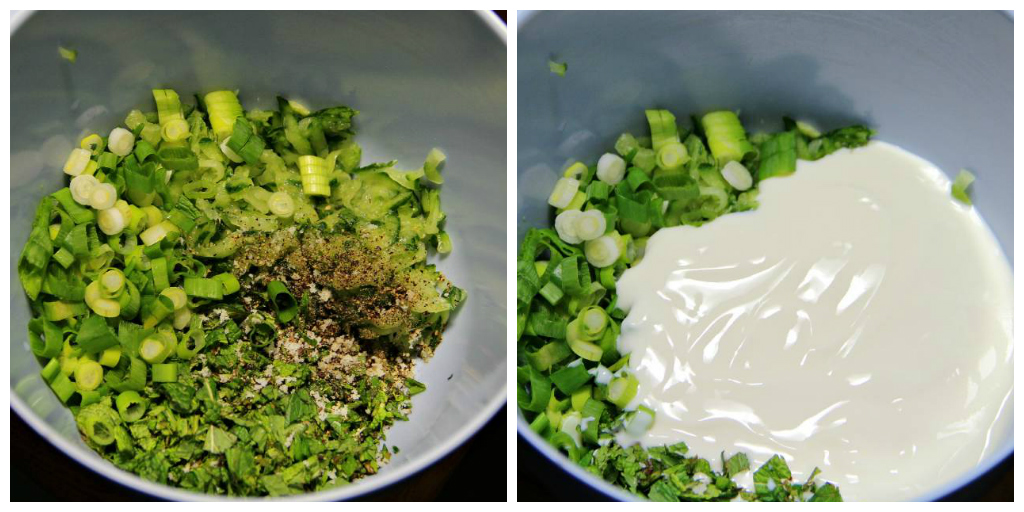 ---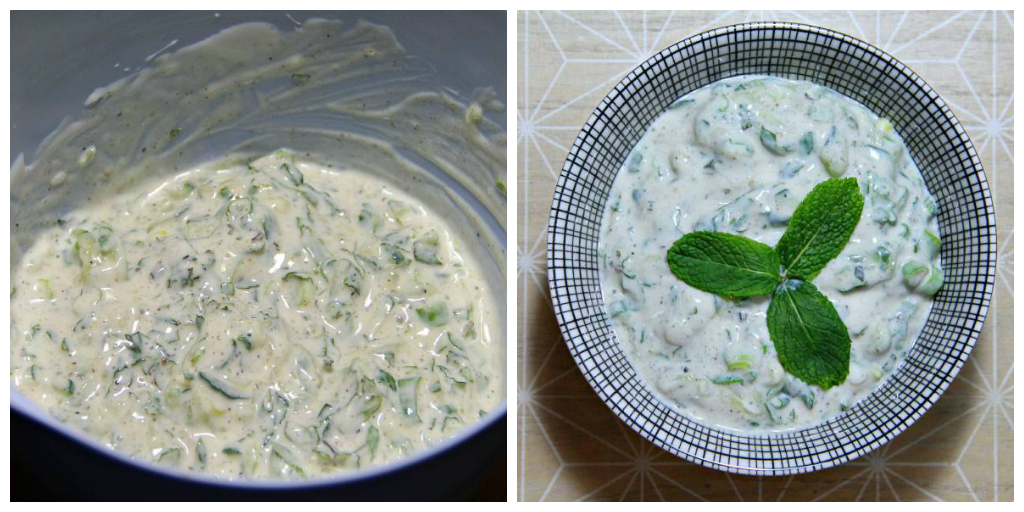 ---
Instructions
---
Wash and grate the cucumber. Put the grated cucumber on a clean kitchen towel, fold the towel to cover end press gently to soak the excess water. Then add to the bowl.

---

Wash and finely chop the fresh mint. Don't use the stems if they're woody, fine green stems are okay to add. Add to the bowl with the salt, pepper and cumin.

---

Finely chop the spring onions and add to the bowl.

---

Add the vegan unsweetened yogourt. Mix well.

---

Garnish with fresh mint on top. Can be paired well with the Sweet Potato Chana Masala or any other dish of your choice.
---
Enjoy !
---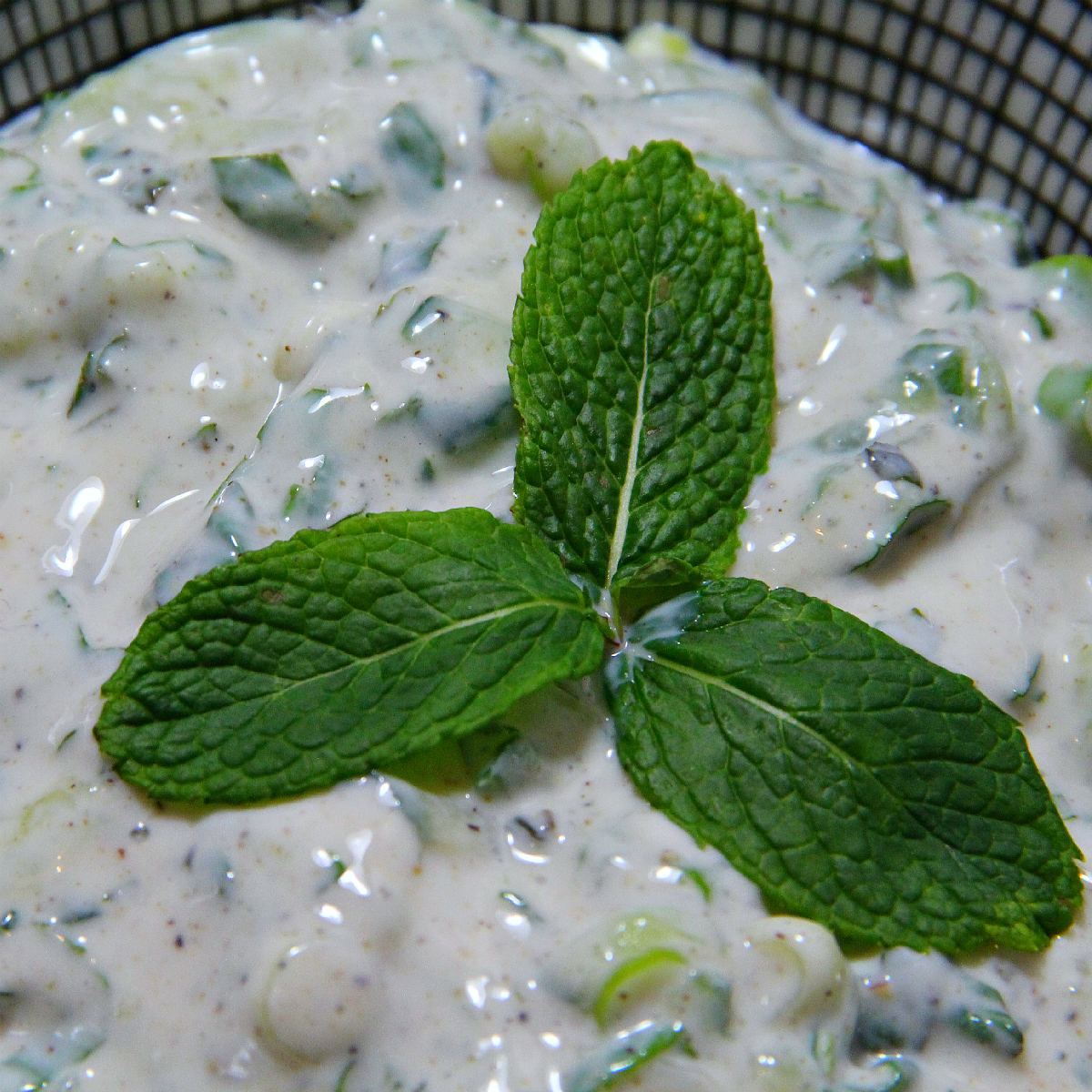 ---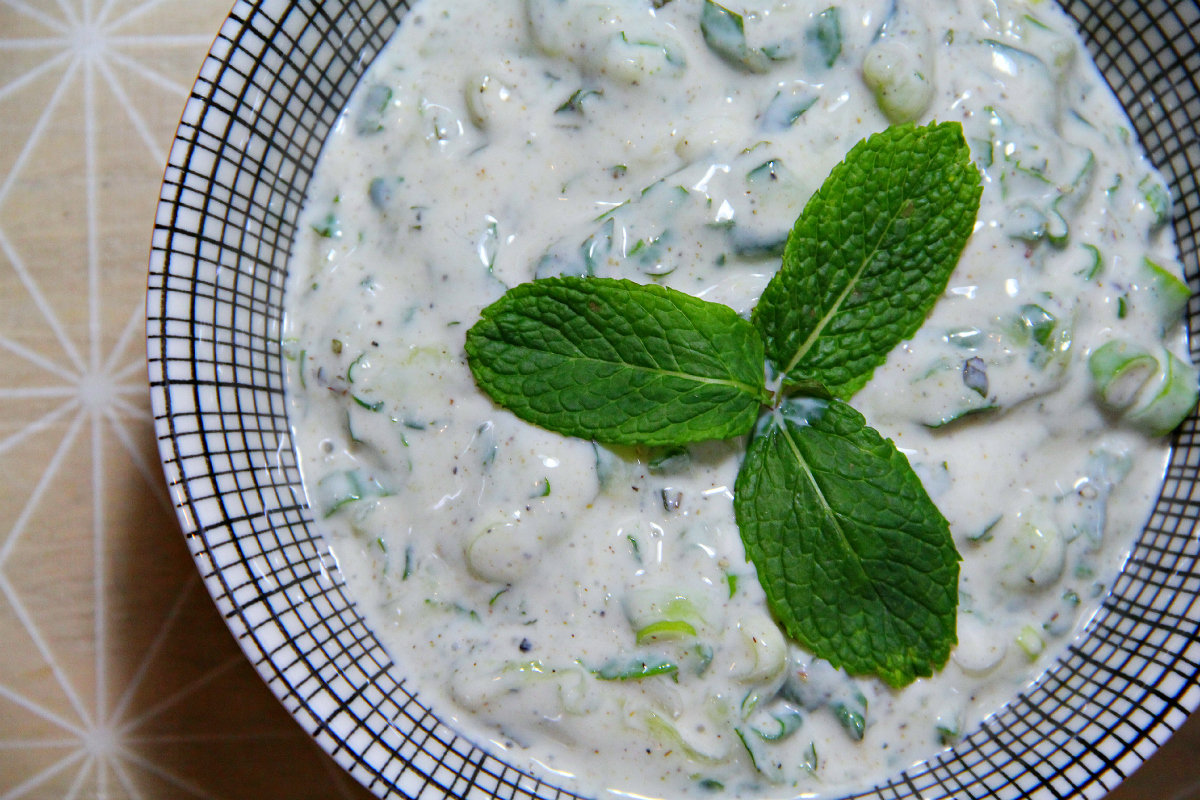 ---