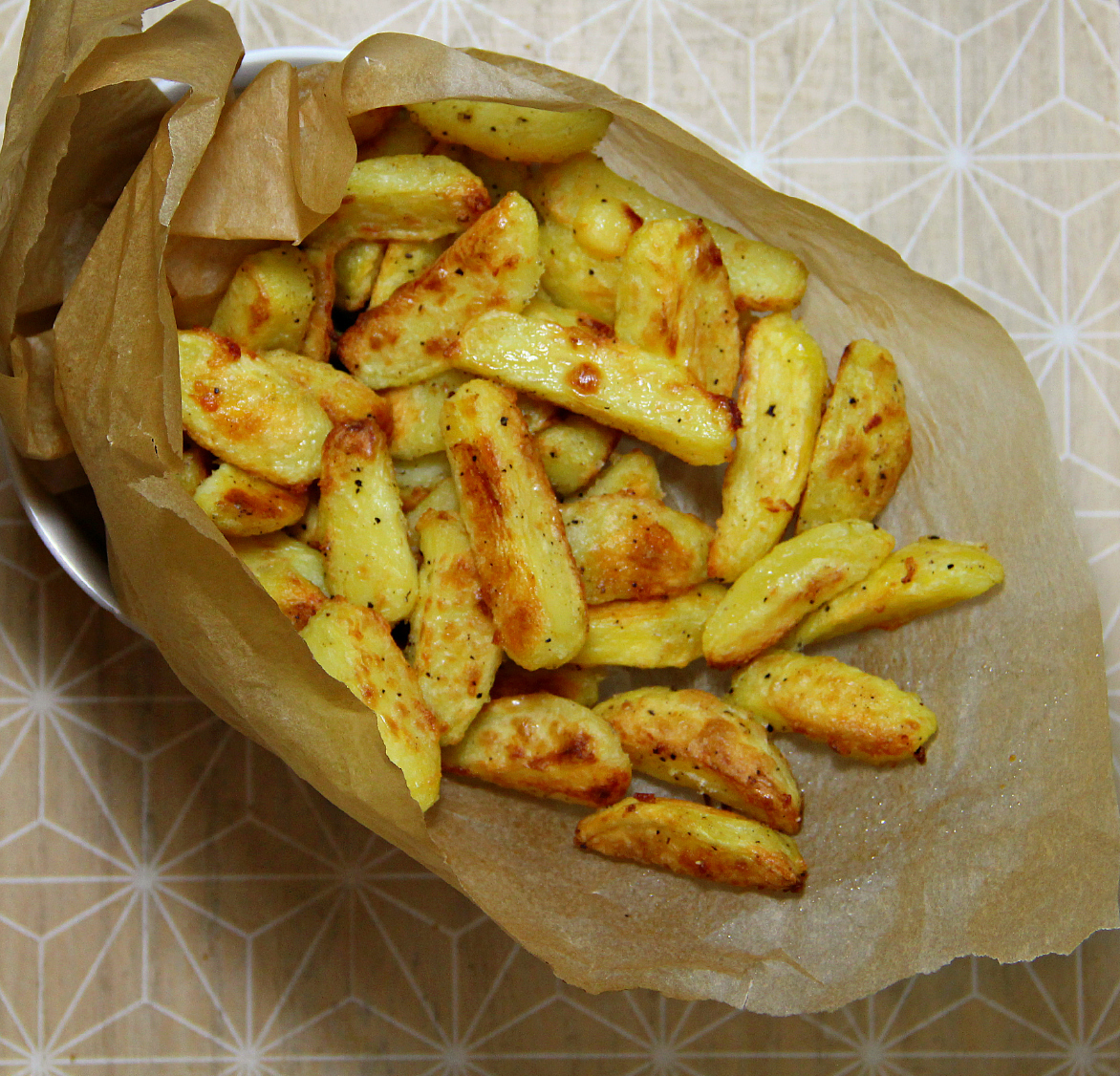 ---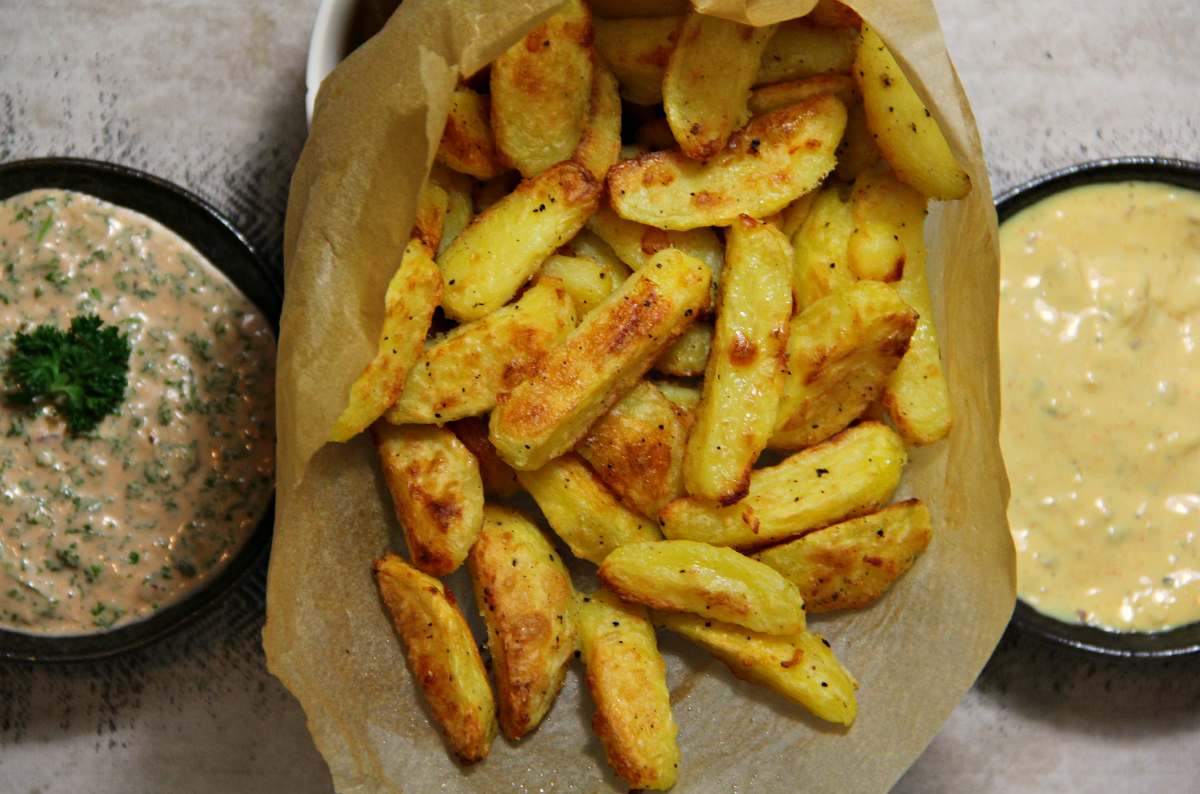 ---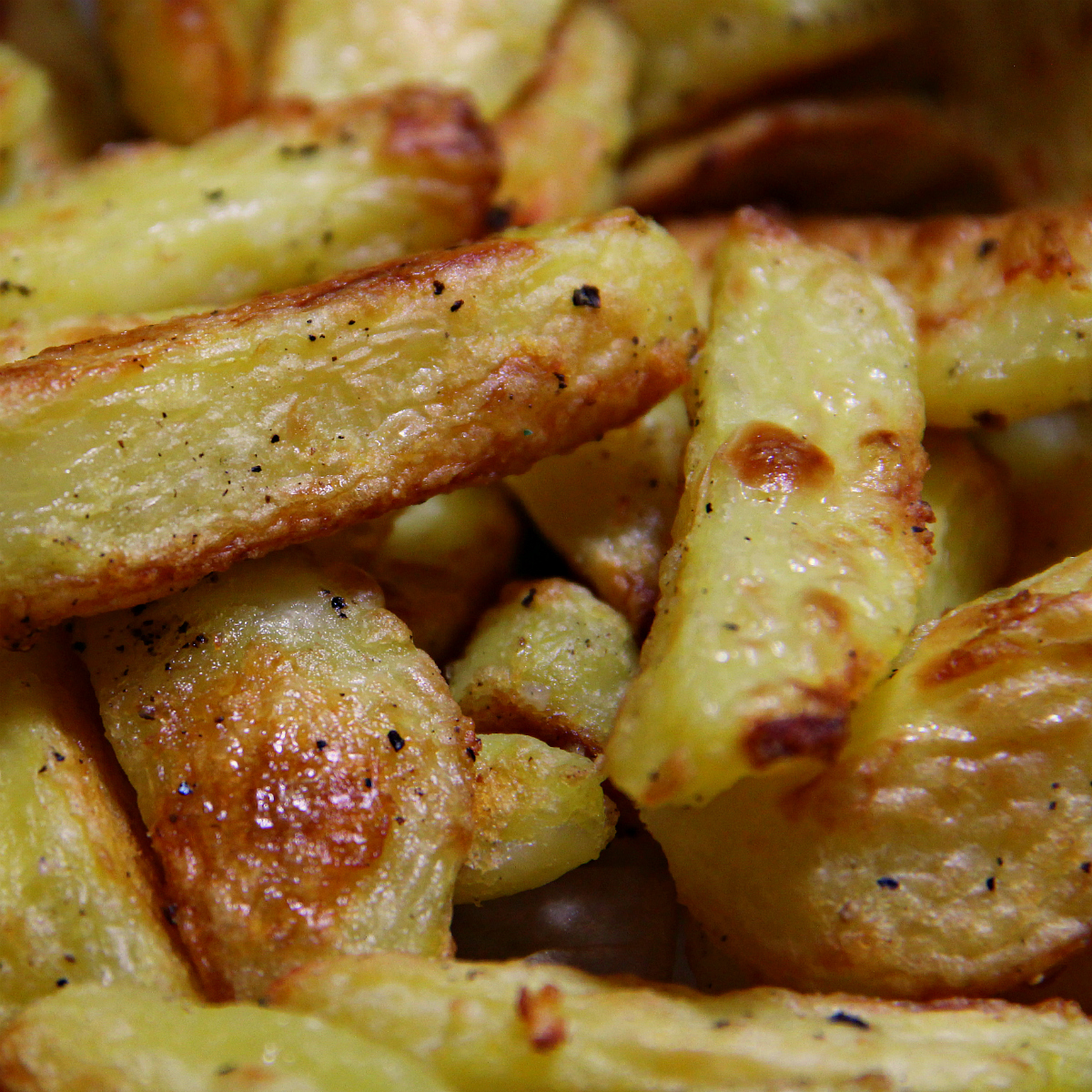 ---
Restaurant style fries without an oil or air fryer, yes its possible! Soft fluffy inside, crisp rustique exterior, golden and delicious ! These fries are – in my humble opinion – better than the usual baked potato wedges. These are kind of wedges and some are more frie shaped depending on how you chop them, but they are boiled first to get that fully baked and fluffy inside, then afterwards tossed around to get that scruffy look on them. That will get a thicker crust on the fries.
Then they're baked and roasted on very high heat to get that crispiness and golden colour. If not boiled first they would of course be nice and crispy looking, but the inside would not be fully baked, and wont be easy to make them scruffy looking for that extra crisp shell.
So these steps are important for the perfect rustique fries that are very similar to fried fries, but here with of course less oil ! Here served with my two favourite sauces, Vegan Joppie Sauce and Vegan Garlic Parsley Mayochup.
---
Serves 2 as fairly large side dish or snack
---
Ingredients
---
Fries
---
1 kg Russet or Yukon potatoes (or any other starchy potato)

2 tablespoons vegetable oil

Salt & pepper to taste
---
Dips (optional)
---
---
What you will need
---
1 vegetable peeler

Cutting board & knife

1 big pot

1 strainer

1 large pot

Measuring spoons

1 oven rack + baking paper

1 spatula
---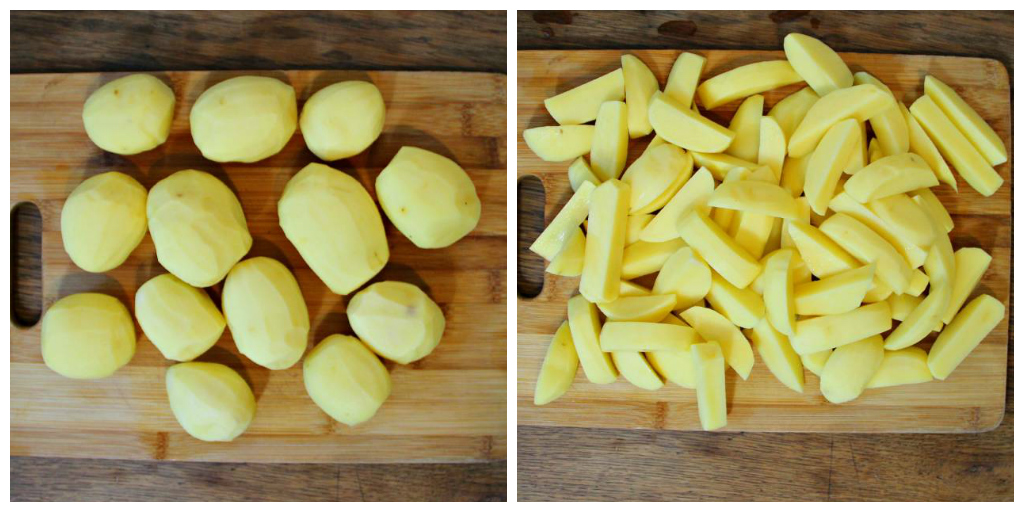 ---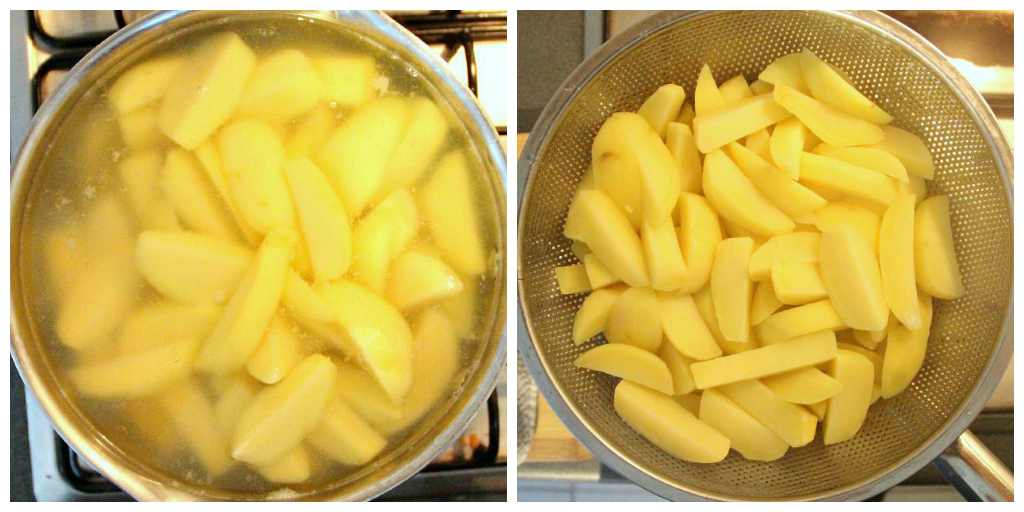 ---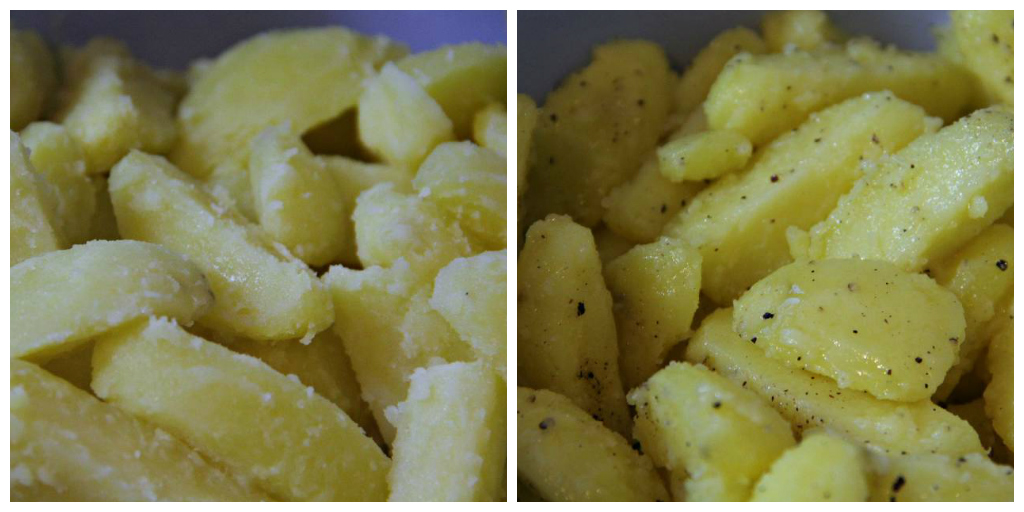 ---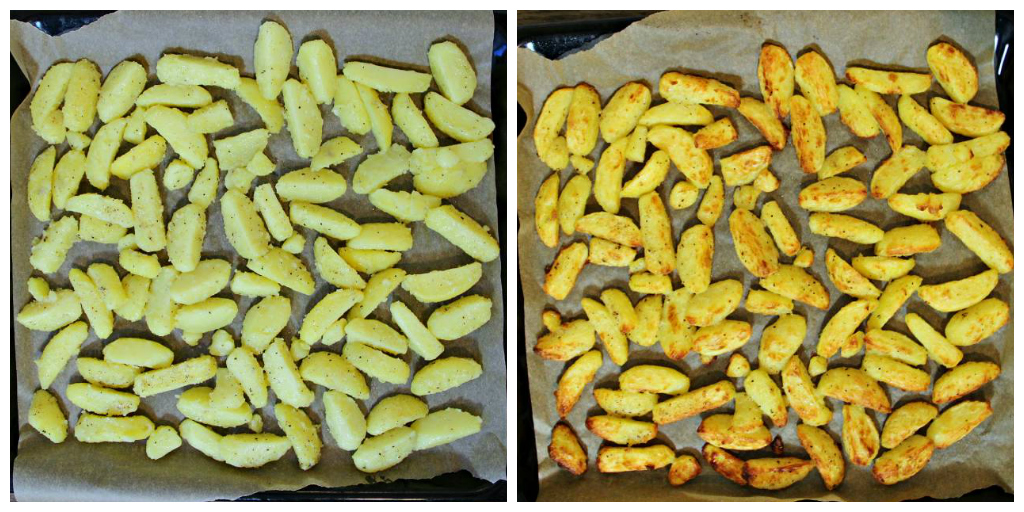 ---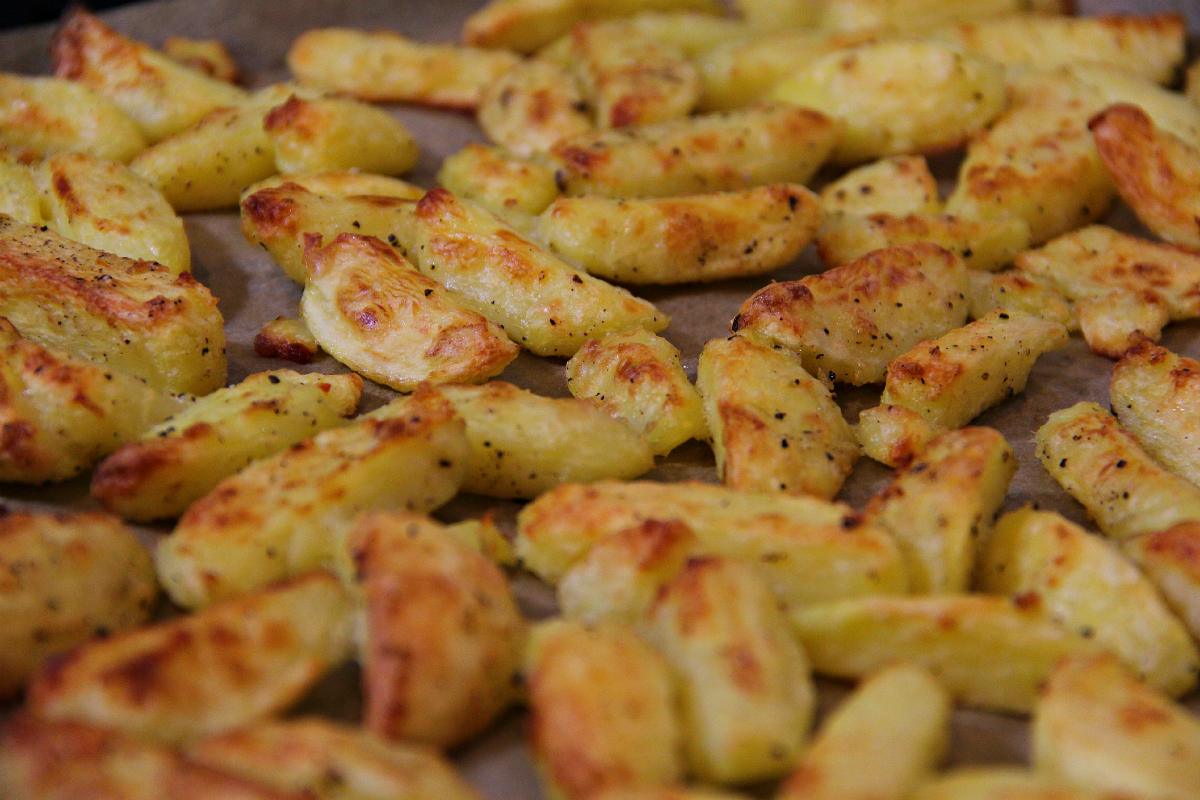 ---
Instructions
---
Preheat the oven to 220c (430 F).

---

Bring a pot of water to a boil with a little bit of salt. Only fill the pot halfway as the potatoes take up a lot space in the pot.

---

Peel all the potatoes and wash them.

---

Chop them into about 2.5-3 cm (about 1 inch) thick fries / wedges. Add to the boiling water and boil for about 10-12 minutes or until fork tender.

---

Strain over the sink. Add to a large pot with space enough to toss the fries, or else repeat the step twice. Toss the fries around in the bowl like there's no tomorrow, so they look super scruffy and fluffy.

---

Add in the oil and salt and pepper to taste and give it another toss.

---

Add the fries to the baking tray with the baking paper and spread them evenly so no fries are on top of each other.

---

Bake in a preheated oven at 220c (430 F) in the middle of the oven on convection for about 25 minutes, or until crisp and golden like pictured.

---

Add salt and pepper to taste again if needed. Enjoy these crisp and fluffy fries with Homemade Ketchup, Vegan Garlic Mayo, Vegan Joppie Sauce, Vegan Garlic Parsley Mayochup or any other sauce of your liking.
---
Enjoy !
---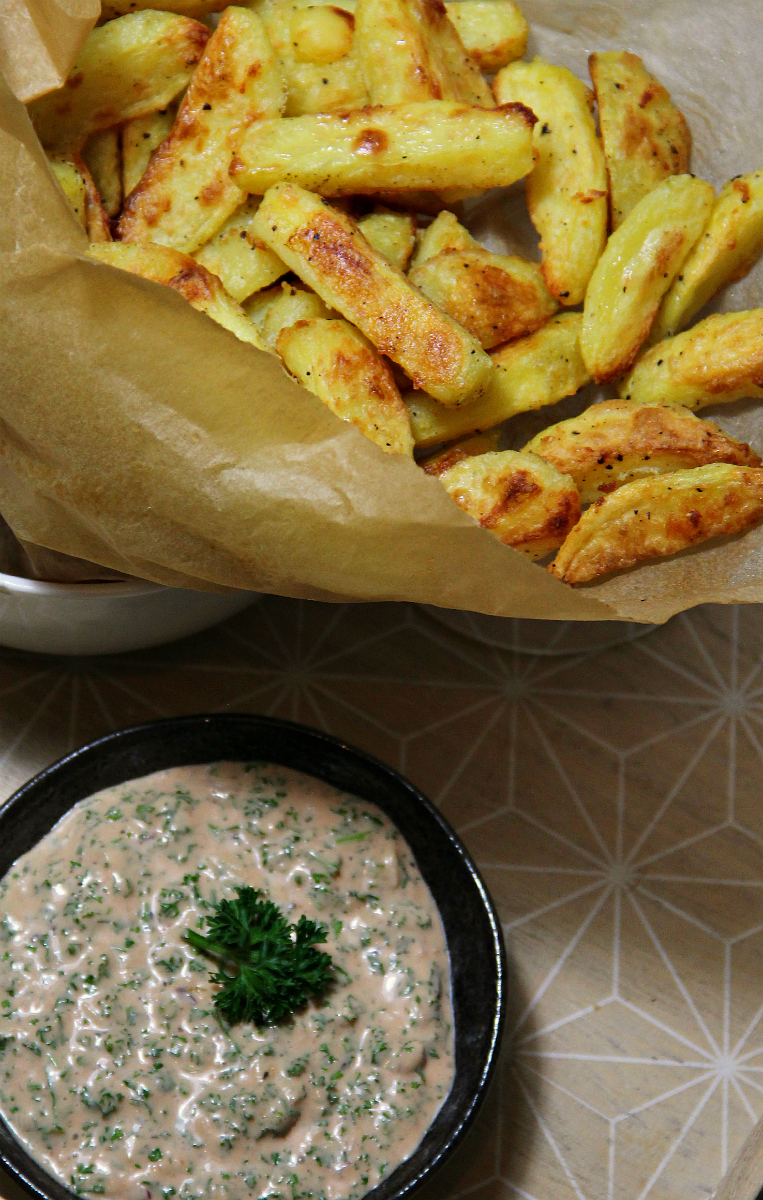 ---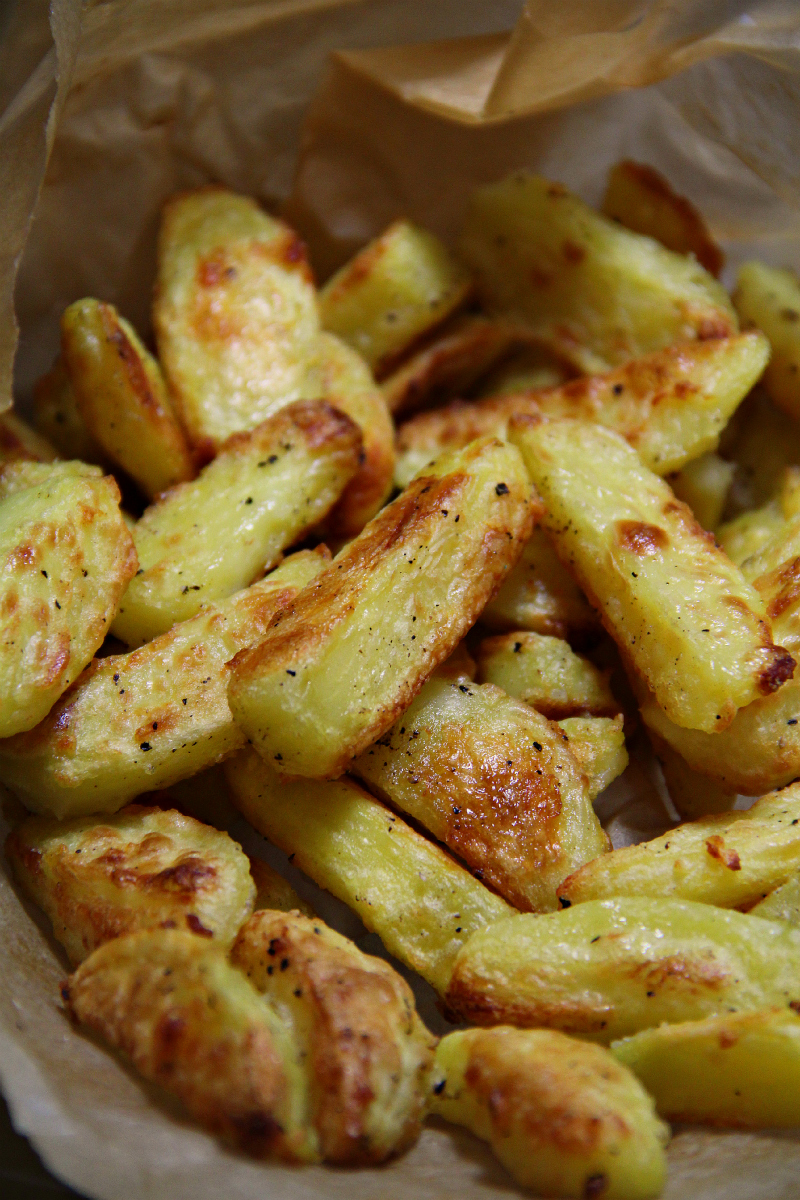 ---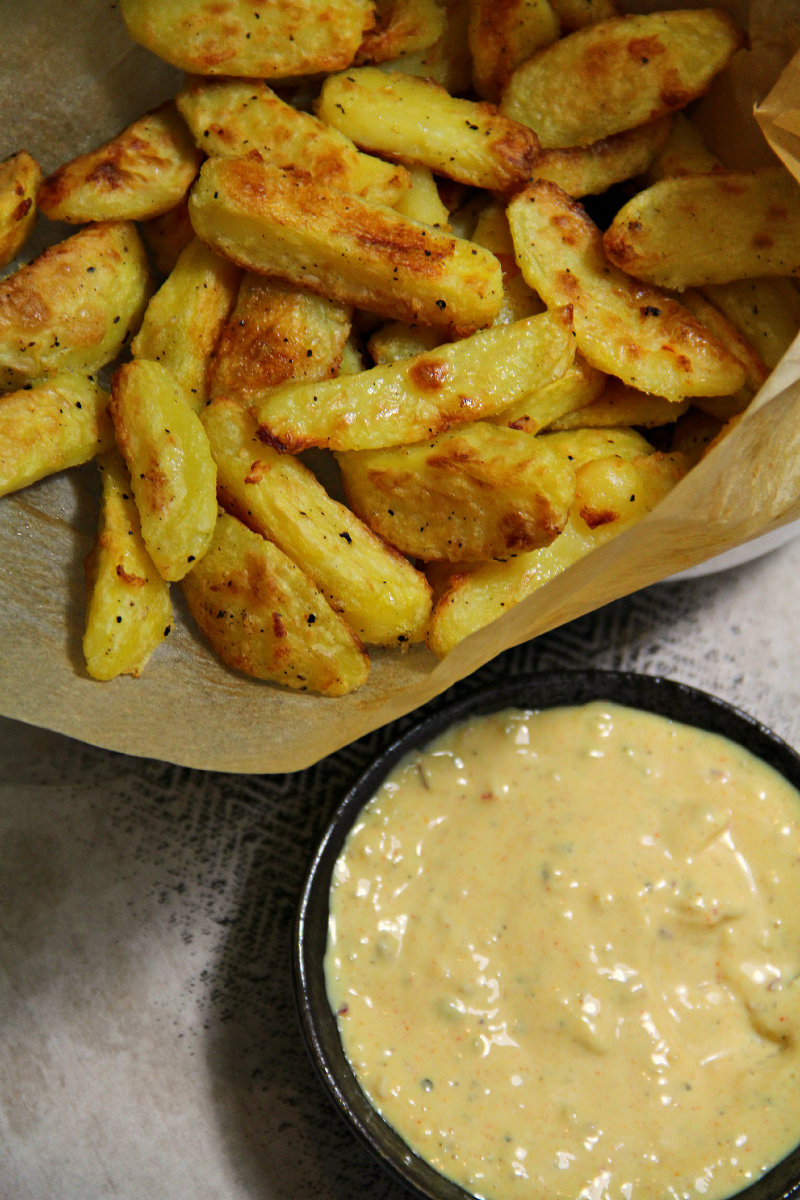 ---