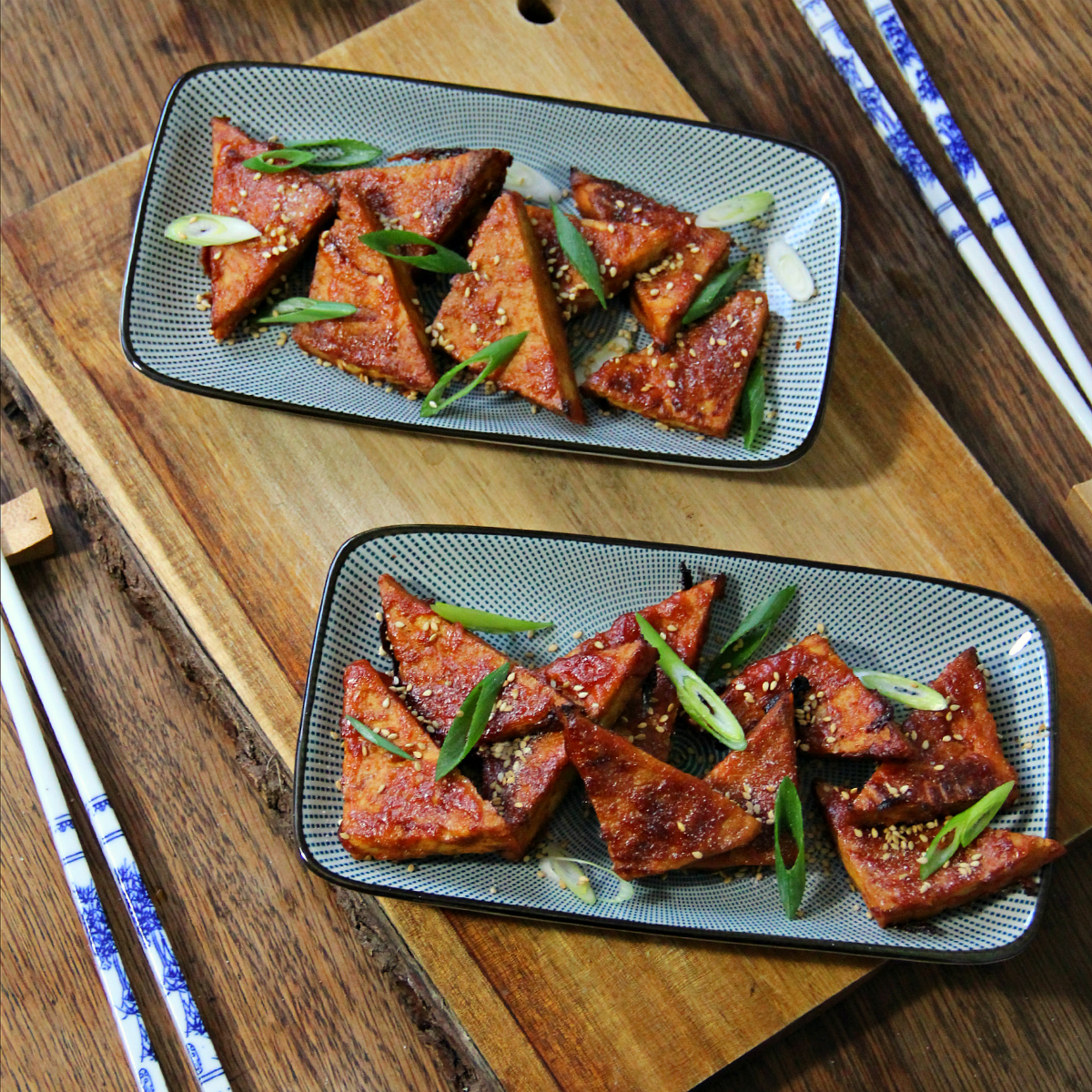 ---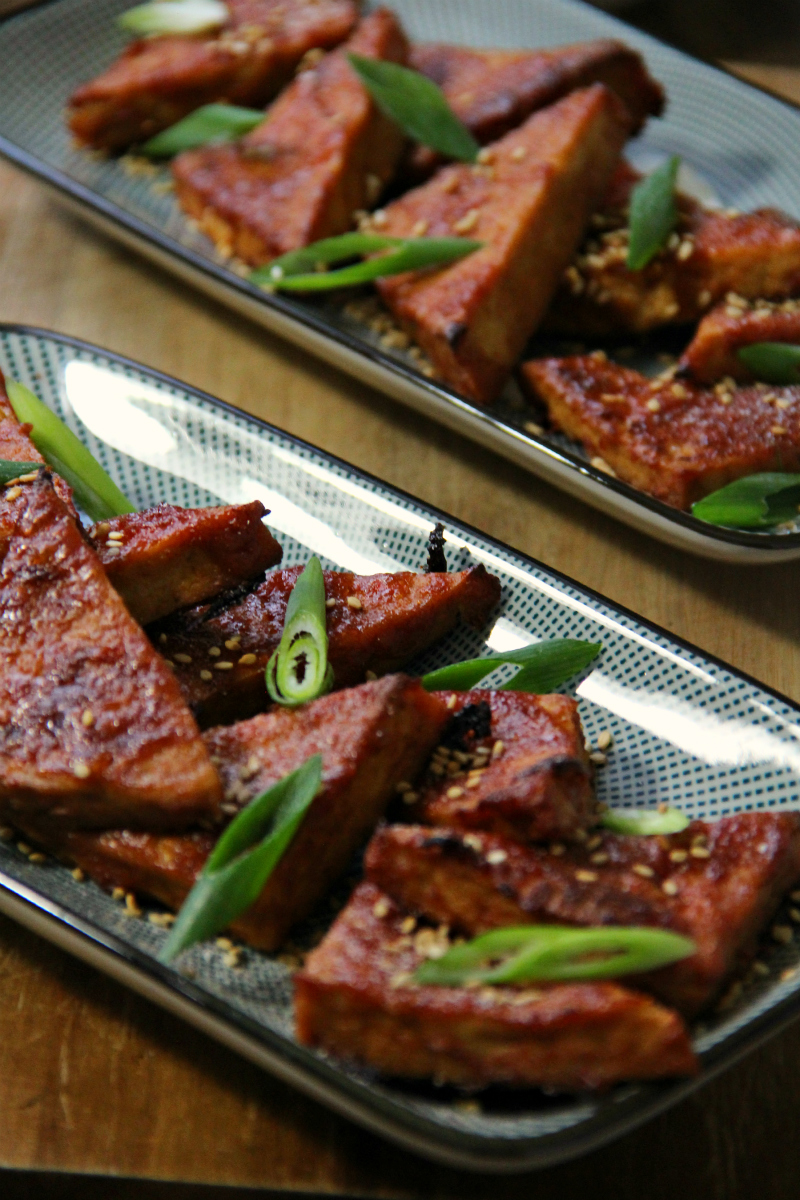 ---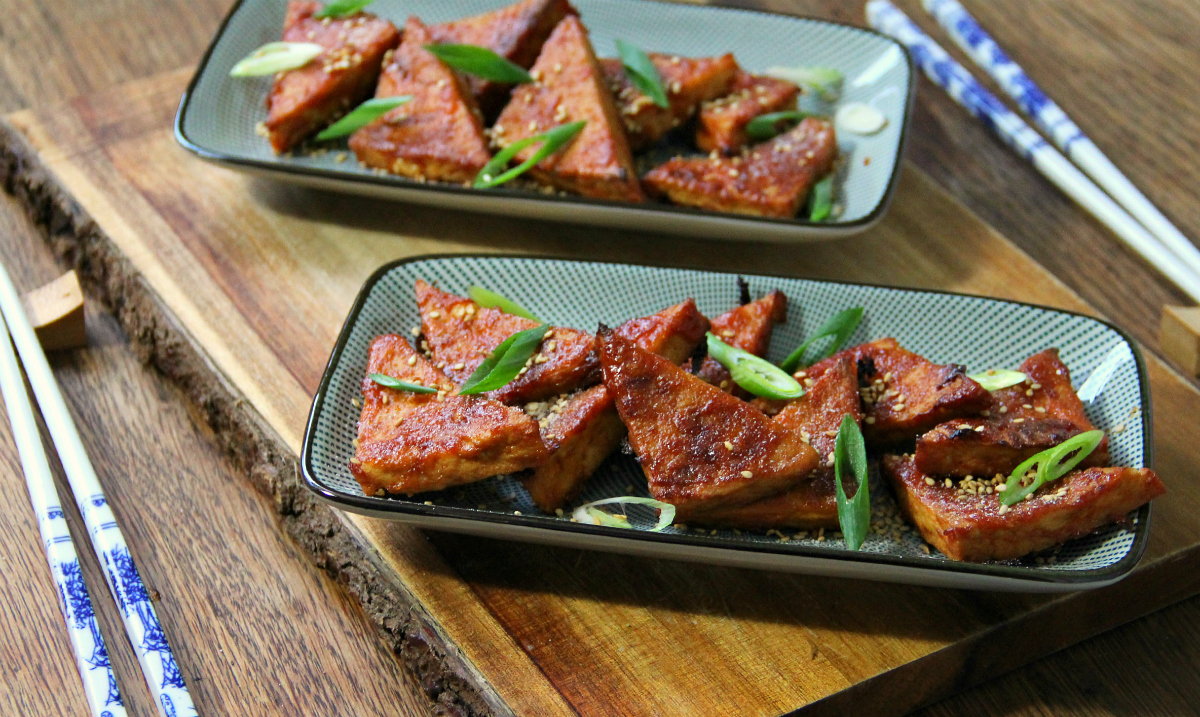 ---
A pretty and protein rich snack or side dish, baked to become caramelized and slightly crisp. Fluffy tofu inside and with sweet and sour exterior. Here used potato starch to make thicker and glossy.
If you don't wish to dip the tofu triangles in Nouc Cham Chay Sauce or soy sauce, you can optionally sprinkle some salt on top before serving. The finished glazed tofu is not very salty so the sauce makes up for that, so its recommended to have a dipping for them.
I ate all of this in one sitting alone, so it's really tasty, haha !
---
Serves 4 as side / appetizer, 2 as good snack
---
Ingredients
---
500g firm tofu (17.6 oz)

120ml pineapple juice (½ cup)

80ml rice vinegar (1/3 cup)

1 dl brown sugar (0.4 cups)

3 tablespoons soy sauce

2 tablespoons ketchup

1 tablespoon ginger syrup

1 tablespoon tomato puree

1 tablespoons potato starch (or corn starch)
---
Garnish (optional)
---
Sesame seeds

Spring onions
---
Dipping sauce (optional)
---
---
What you will need
---
Cutting board and knife

1 small pot

1 whisk

1 measuring cup

Measuring spoons

1 small bowl

1 oven rack + baking paper

1 tong or 2 forks
---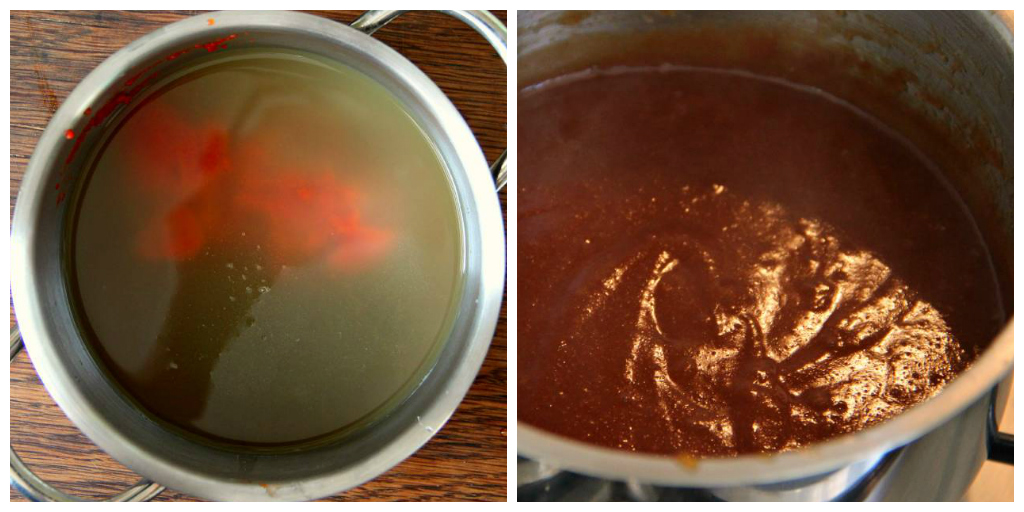 ---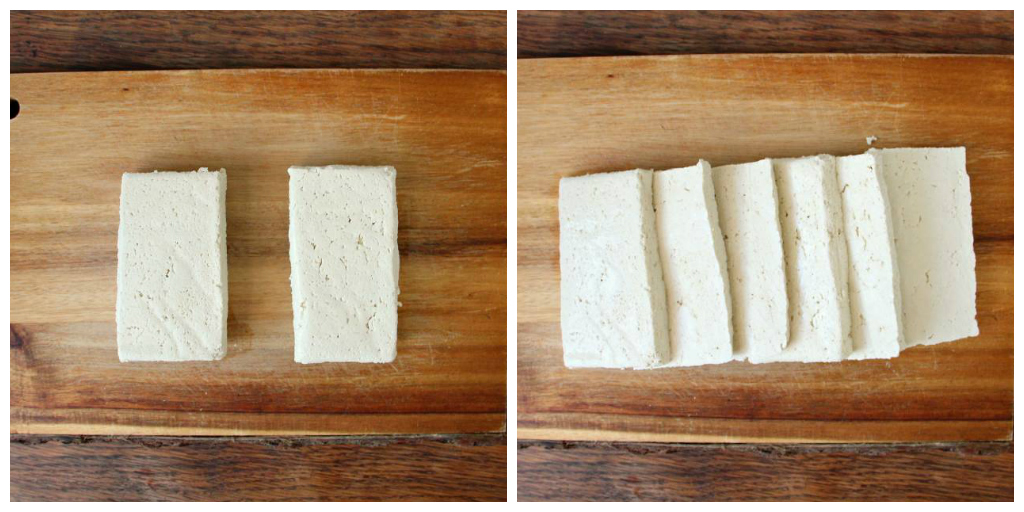 ---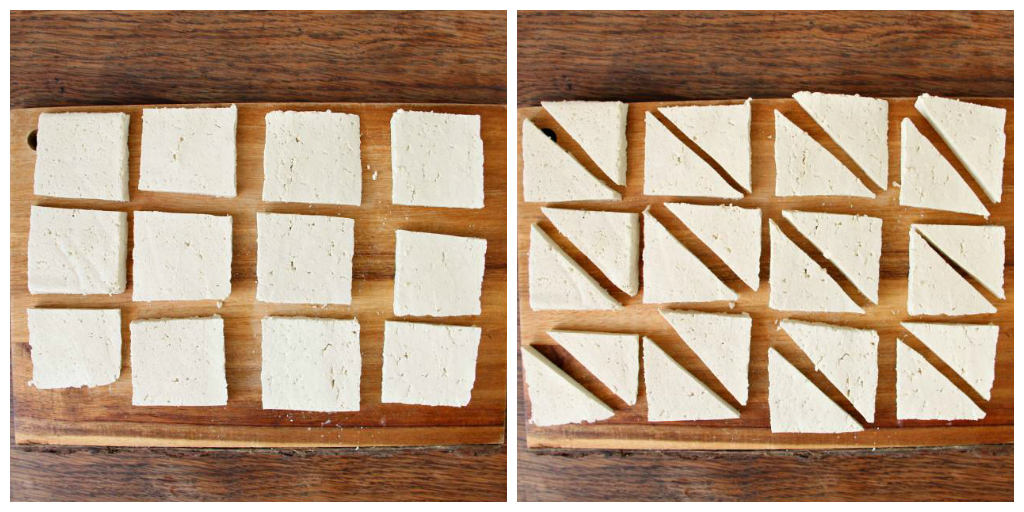 ---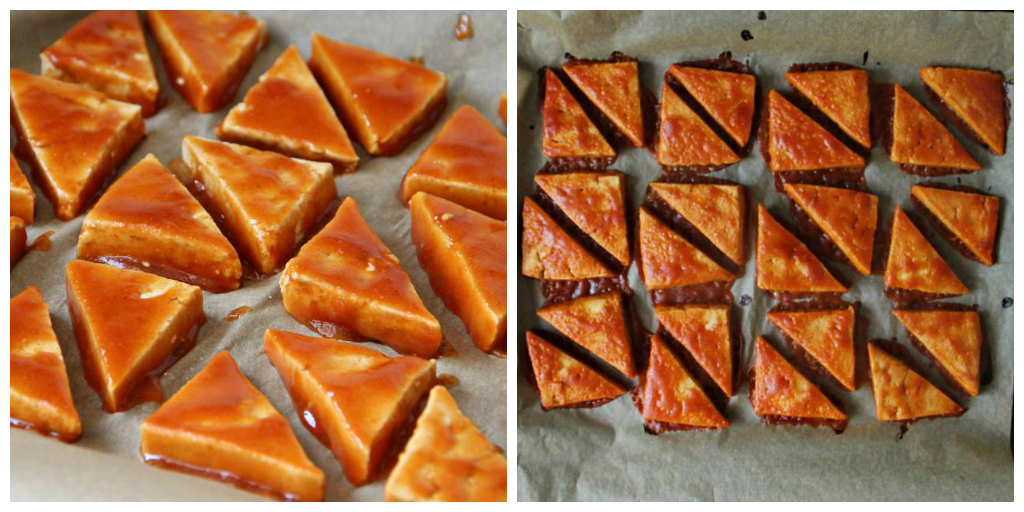 ---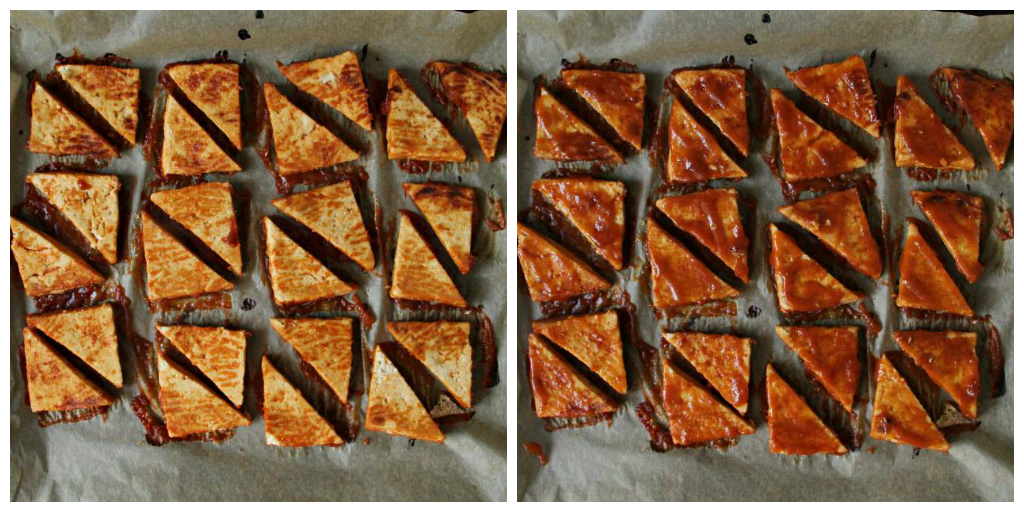 ---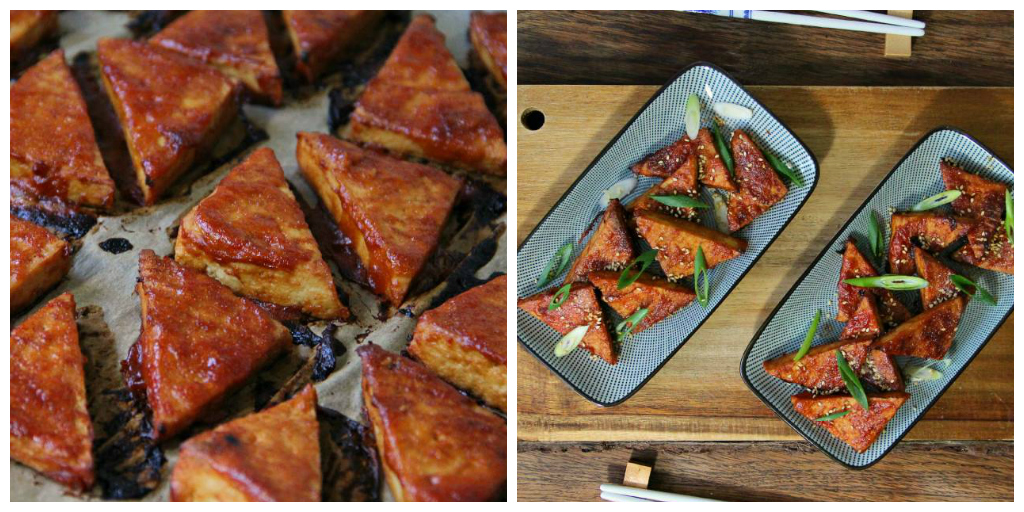 ---
Instructions
---
Drain the tofu well.

---

Preheat the oven to 200c (390F).

---

Measure all the ingredients for the sauce, except the potato starch, and put into a small pot.

---

Turn the heat on high and bring to a simmer while whisking, then turn heat to medium.

---

Put the potato starch in a small bowl. Add some of the warm sauce to the bowl and whisk until everything is well combined, to make the slurry.

---

Add the slurry to the pot, whisk continuously until the sauce becomes thick. Turn heat off and set aside.

---

Chop each block of tofu in 3 equal slices on its long side. Then chop each peace into squares like pictured. Chop each square into two triangles.

---

Prepare the oven rack with baking paper. Dip each tofu triangle into the sauce with a tong to cover completely, let excess sauce drip off, be careful not to break the tofu. Place on the baking paper. Continue to do so with all the tofu.

---

Bake in a preheated oven at 200c (390F), in the middle of the oven on normal setting for about 20-22 minutes. Then take out of the oven, flip the tofu, optionally cover with the remaining sauce and bake again for about 20-25 Minutes, or until they look slightly crisp on the edges.

---

Sprinkle with sesame seeds and garnish with chopped spring onion.
---
Enjoy !
---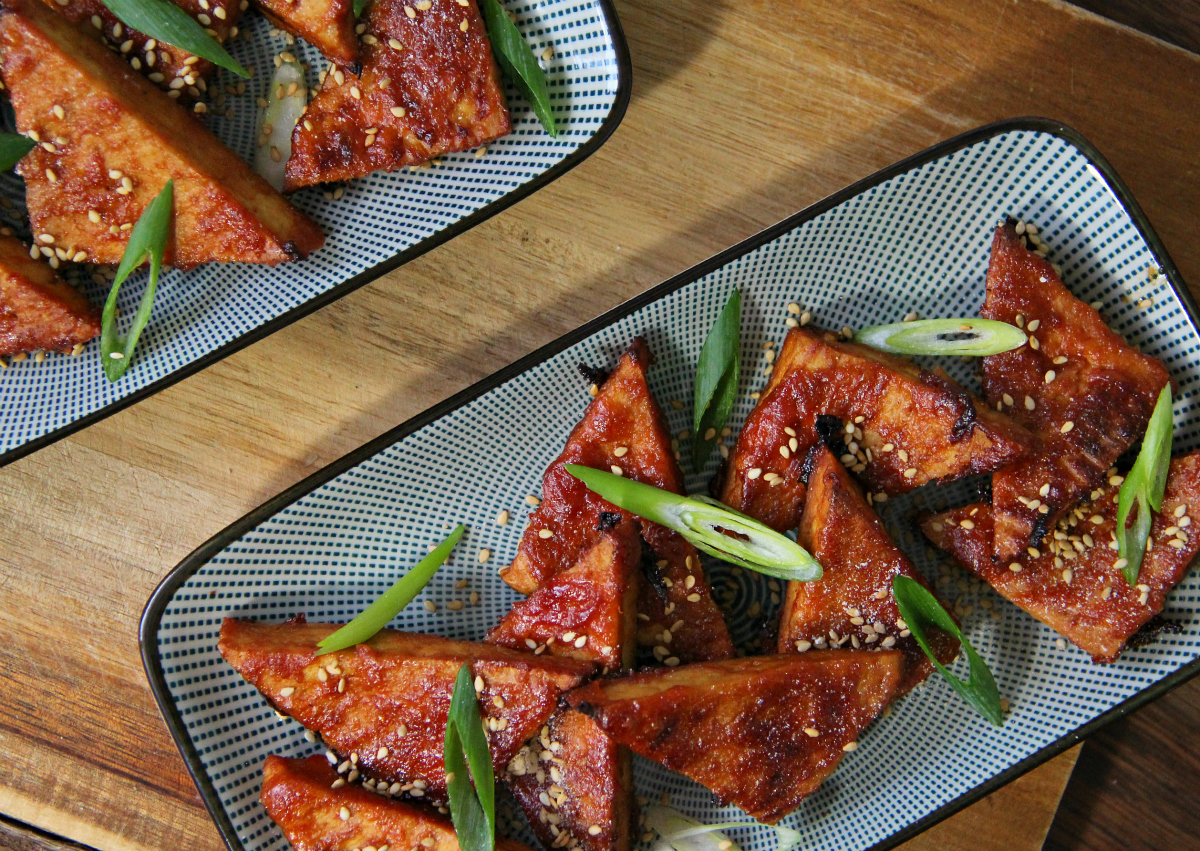 ---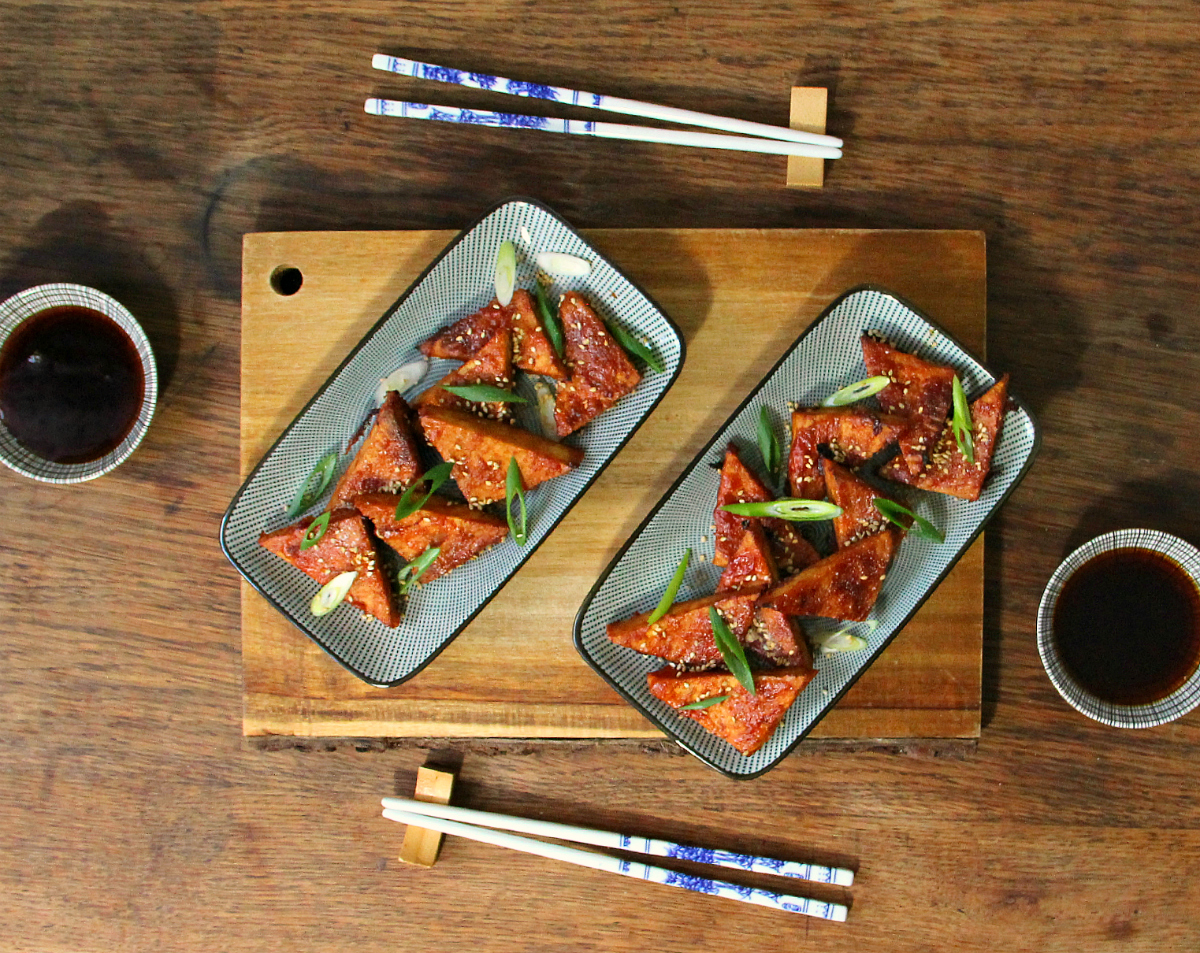 ---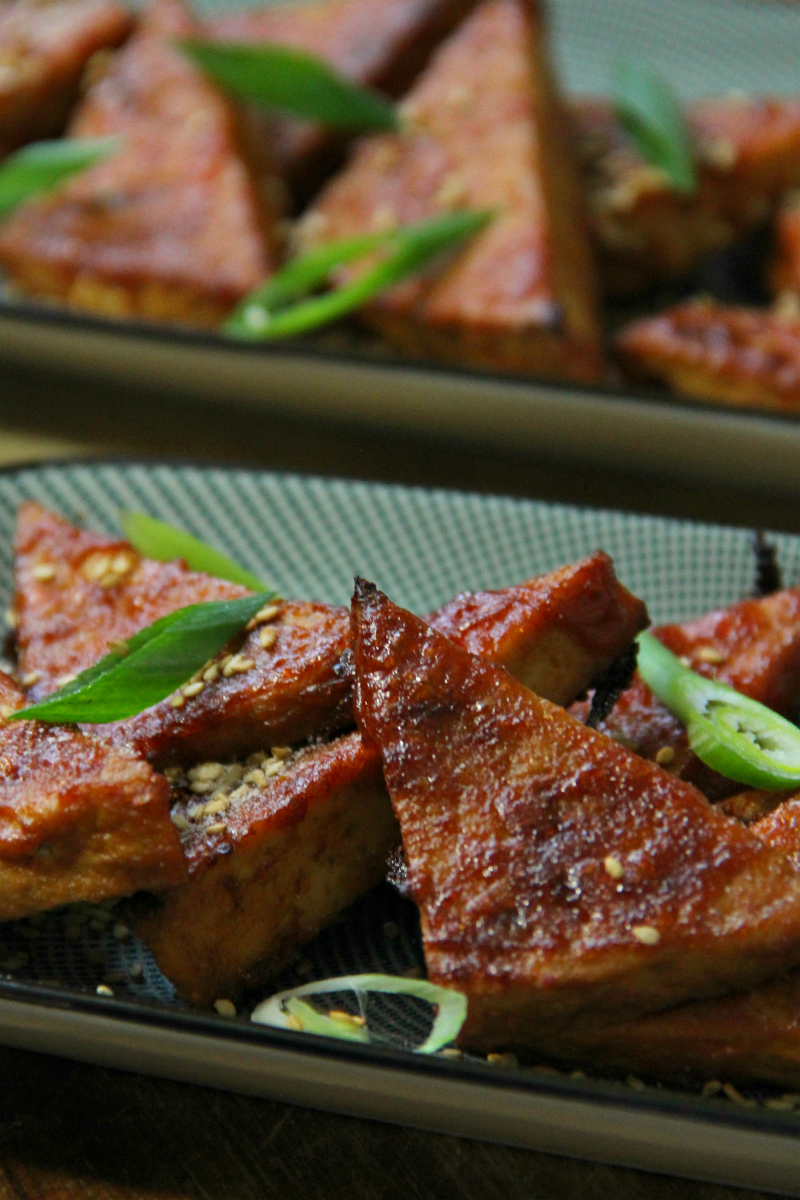 ---