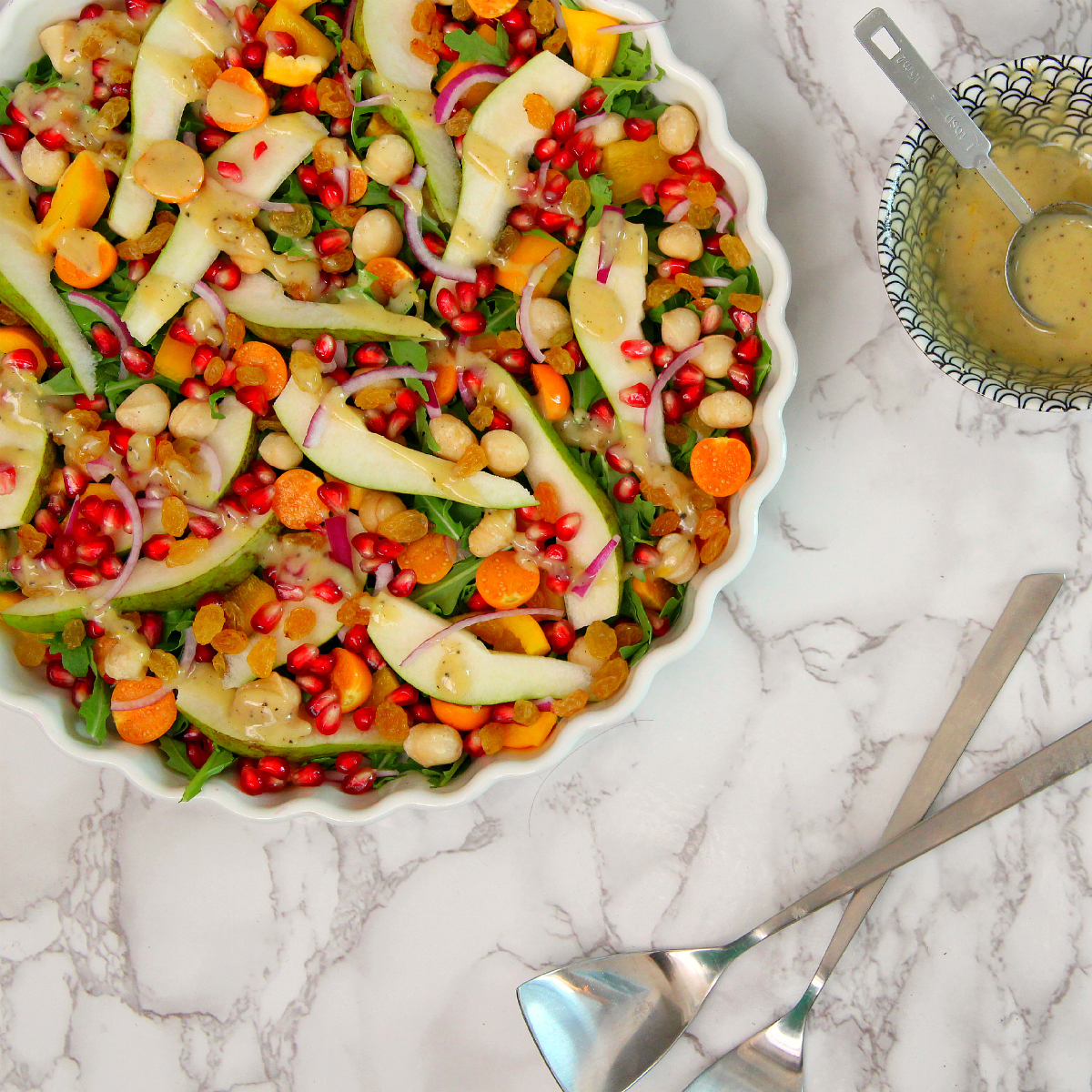 ---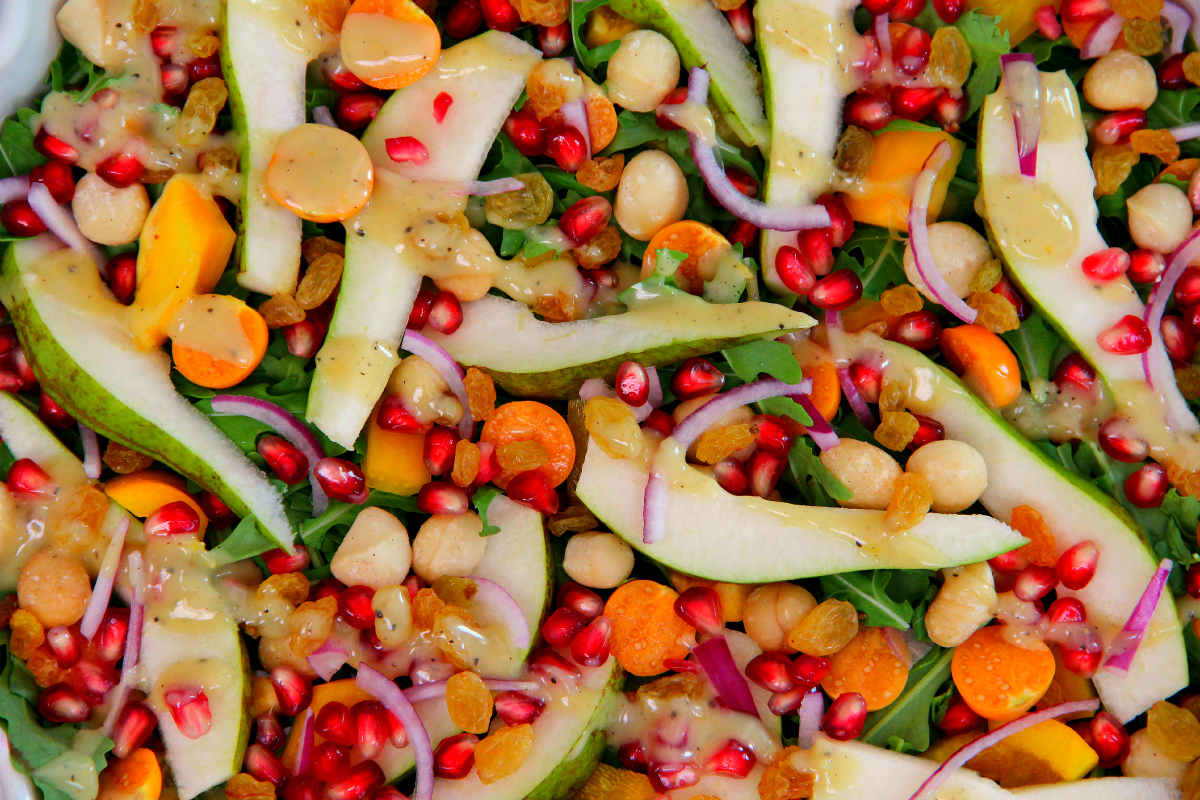 ---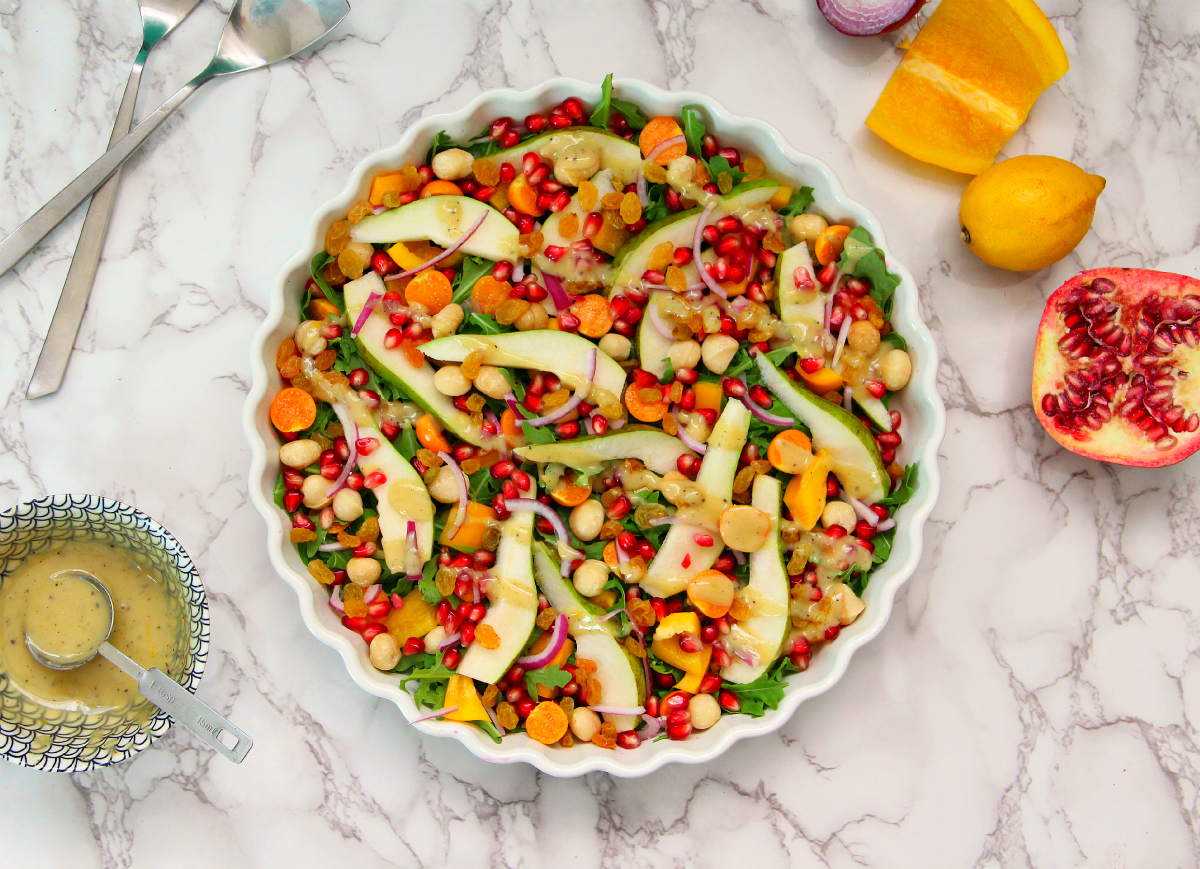 ---
Don't want to cook? Too overheated and dizzy from the summer heat? Don't want hot food? Well here you go, a colourful springy and summery side dish (which of course can be devoured as a lunch or main for 2 or 1).
This summer I'm gonna focus a lot on healthy, easy and very colourful salads. What I usually do is use 1 or 2 typical main salad ingredients, here fx the rocket and bell pepper, but I always add one fruity ingredient and one kind of nut or seed an dries fruit, and a special dressing that pairs well with it ! So if you're just a bit like me and just loathe the summer heat and need something cooling and fresh, this is it !
---
Like salads in general? Then check out these
---
---
Serves 4 as side dish
---
Ingredients
---
100g macadamia nuts (3.5 oz)

60g physalis / pineapple ground cherry / Inca berry (2.1 oz)

50g ruccola / rocket / arugula (1.8 oz)

1 ripe pear

½ pomegranate

½ yellow bell pepper

1/4 red onion

1 small handful yellow / golden raisins
---
Dressing
---
4 tablespoons freshly squeezed lemon juice

4 tablespoons fruity extra virgin olive oil

2 tablespoons tahini

2 tablespoons agave syrup

Zest of 1 lemon

Black pepper to taste
---
What you will need
---
1 serving dish (I used a pie dish)

Cutting board and knife

1 small bowl

Measuring spoons
---
Instructions
---
Wash all the fresh salad ingredients and let dry.

---

Mix the dressing in a small bowl.

---

Lay a bed of ruccola as a start. Chop the ends off the pear and quarter it. Chop the hard interior out and cut into wedges. Arrange on top of the green.

---

Deseed and chop the yellow bell pepper into desired sized chunks. Peel and finely chop the red onion. Half the physalis. Arrange on the dish.

---

Chop the ends off the pomegranate and pick out the edible red parts. Sprinkle over the salad along with the raisins and macadamia nuts.

---

Drizzle on top about half of the tahini lemon dressing. Leave the rest on the side. Some like more dressing, some like it with less. Serve straight away.
---
Enjoy !
---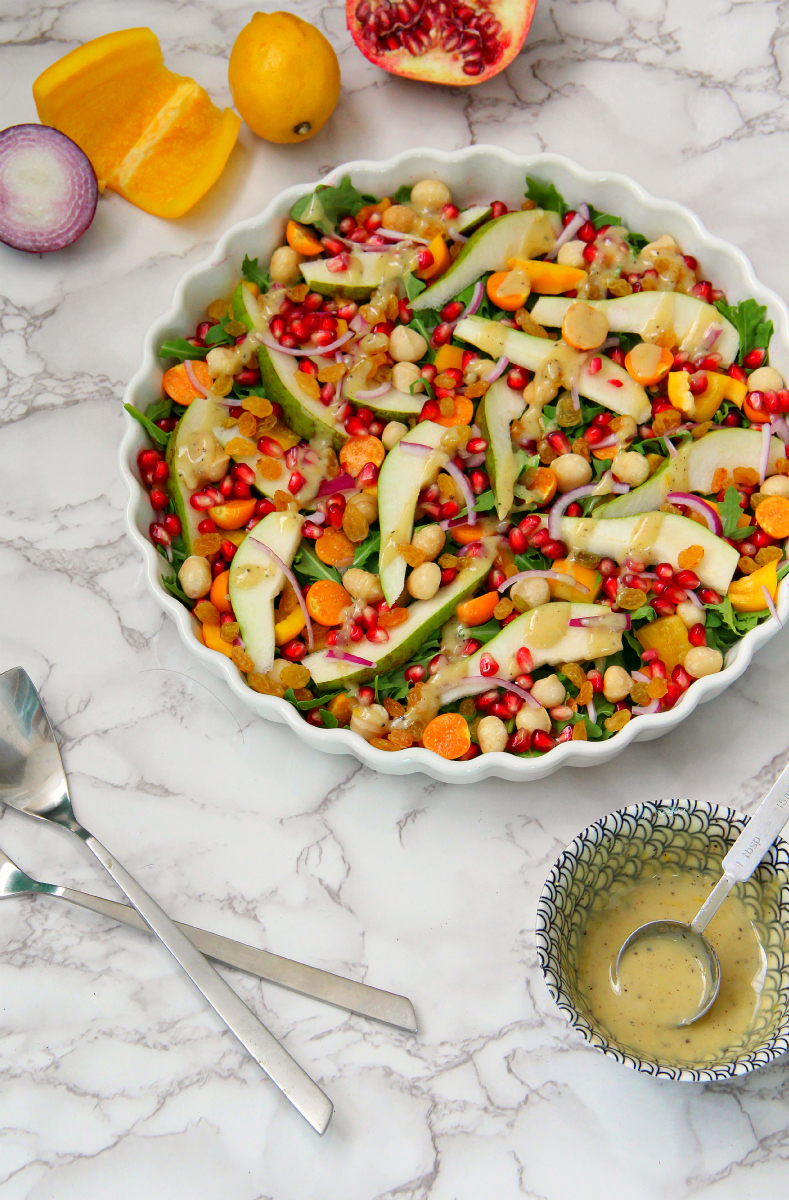 ---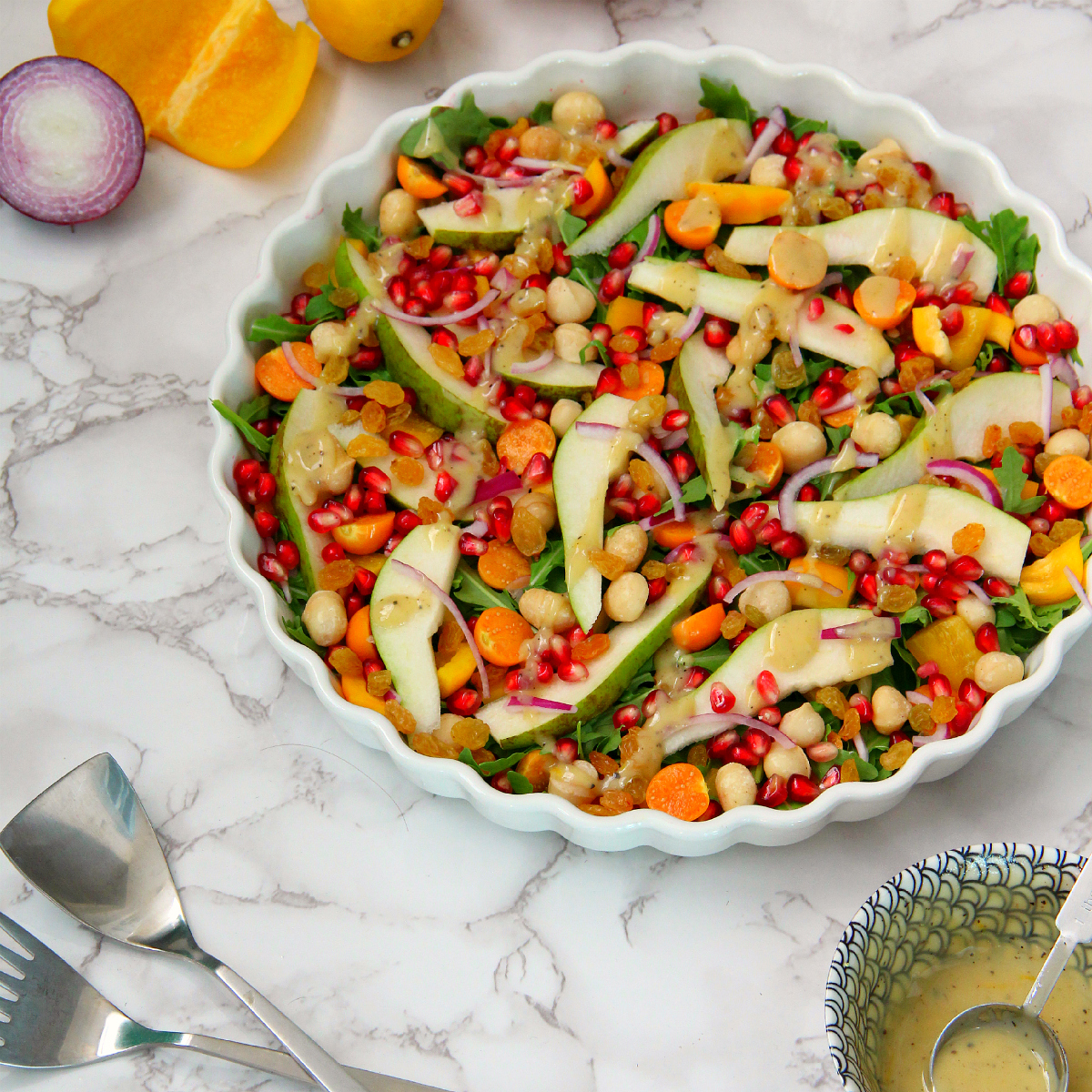 ---