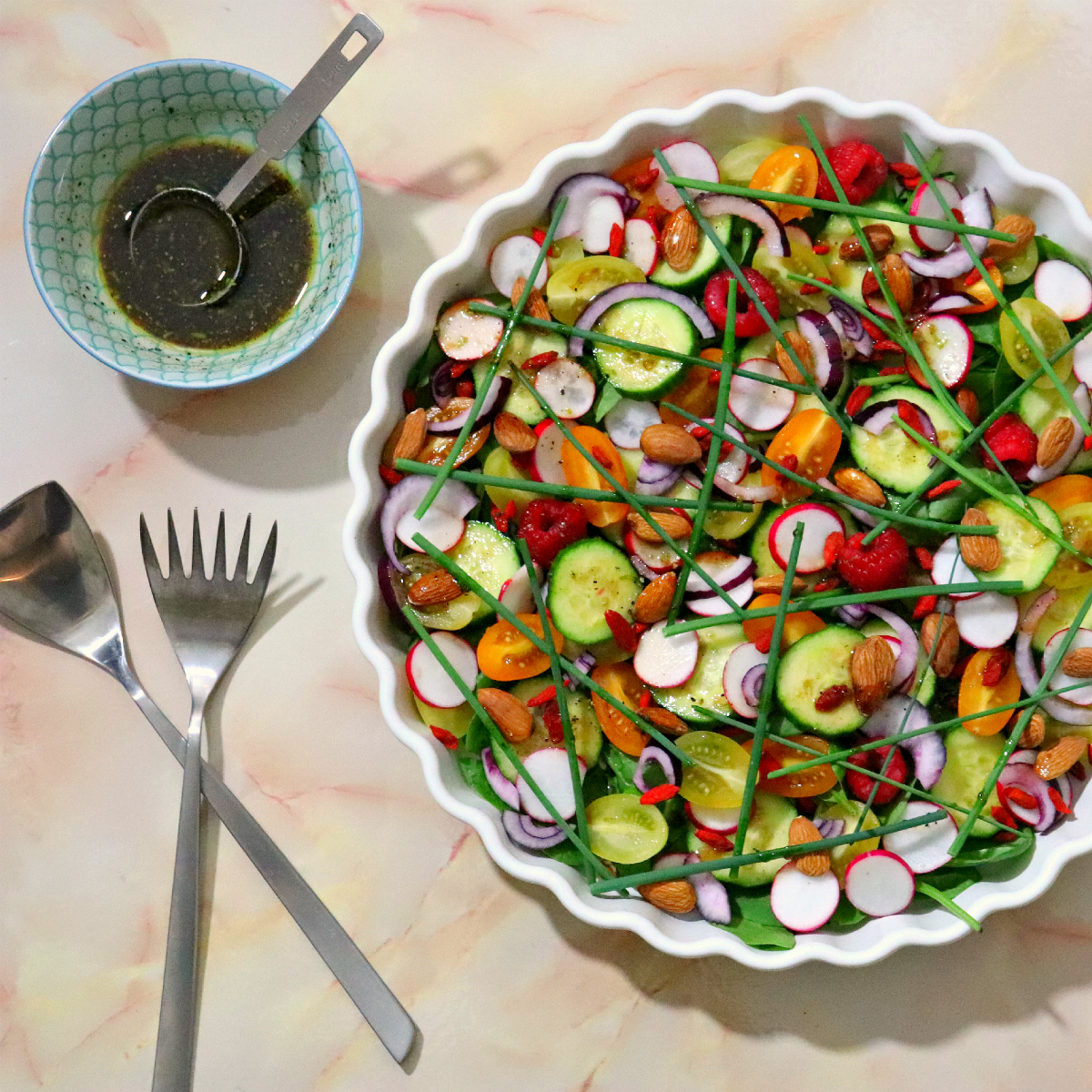 ---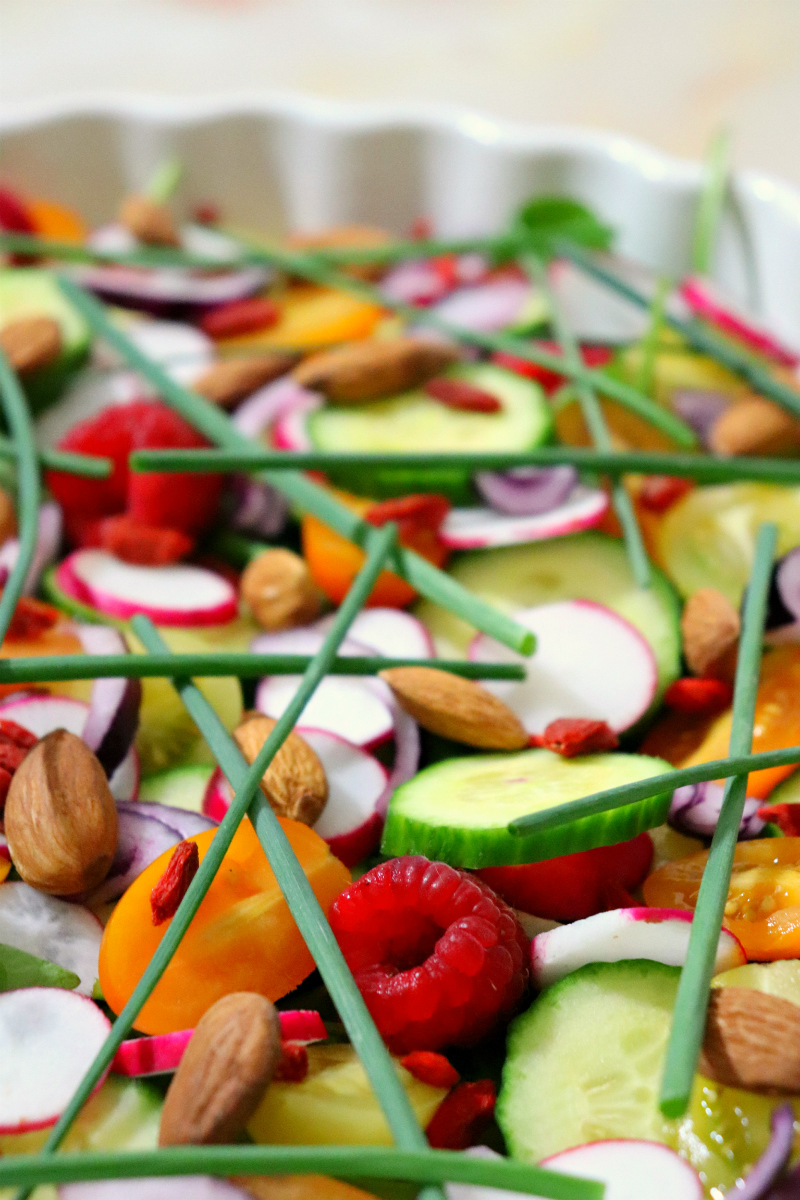 ---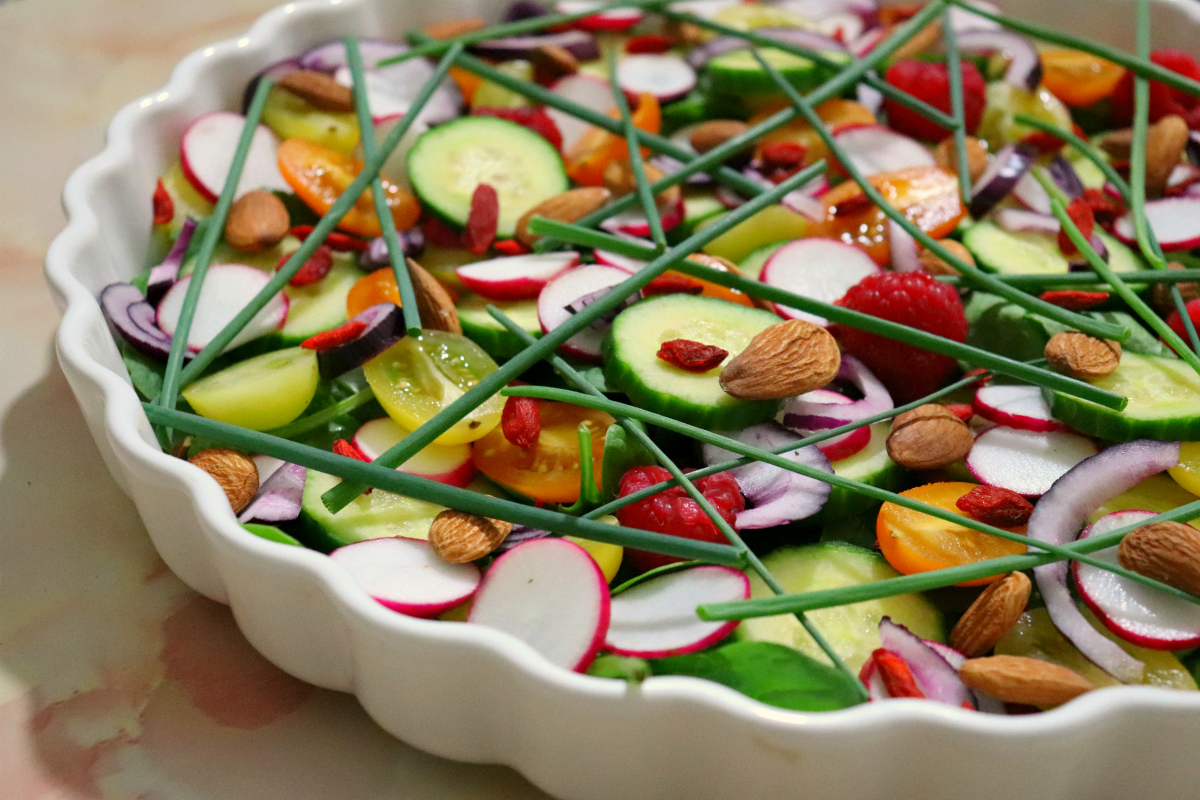 ---
Don't want to cook? Too overheated and dizzy from the summer heat? Don't want hot food? Or you just want a super nice side dish? Well here you go, a colourful springy and summery side dish (which of course can be devoured as a lunch or main for 2 or 1).
This summer I'm gonna focus a lot on healthy, easy and very colourful salads. What I usually do is use 1 or 2 typical main salad ingredients, here fx the tomato and cucumber, but I always add one fruity ingredient and one kind of nut or seed an dried fruit, and a special dressing that pairs well with it ! So if you're just a bit like me and just loathe the summer heat and need something cooling and fresh, this is it !
---
Like salads in general? Then check out these
---
---
Serves 4 as side dish, 2 as a good snack
---
Ingredients
---
250g yellow and orange cherry tomatoes (8.8 oz)

70g fresh spinach (2.5 oz)

½ cucumber

½

red onion

1 handful radishes

1 handful raspberries

1 handful goji berries

1 handful almonds

Freshly cut chives as desired
---
Dressing
---
2 tablespoons freshly squeezed lime juice

1 tablespoon balsamic vinegar

1 tablespoon fruity olive oil

1 tablespoon elderflower sirup

Zest of 1 lime

Salt and pepper to taste
---
What you will need
---
Cutting board and knife

1

wide

salad bowl

1 small bowl for dressing

Measuring spoons

1 grater
---
Instructions
---
Wash all veggies. Lay a bed of spinach and decorate on top as pictured if you like.

---

Chop the cherry tomato in half and add. Chop the cucumber in round slices and add.

---

Peel and very thinly slice the red onion. Chop the ends of the radishes and thinly slice. Add to the dish with the whole raspberries.

---

Sprinkle with the goji berries and almonds, top with chives.

---

Whisk all ingredients together for the dressing and drizzle half of it over the salad. Leave the rest and add as you please, some like more or less dressing.
---
Enjoy !
---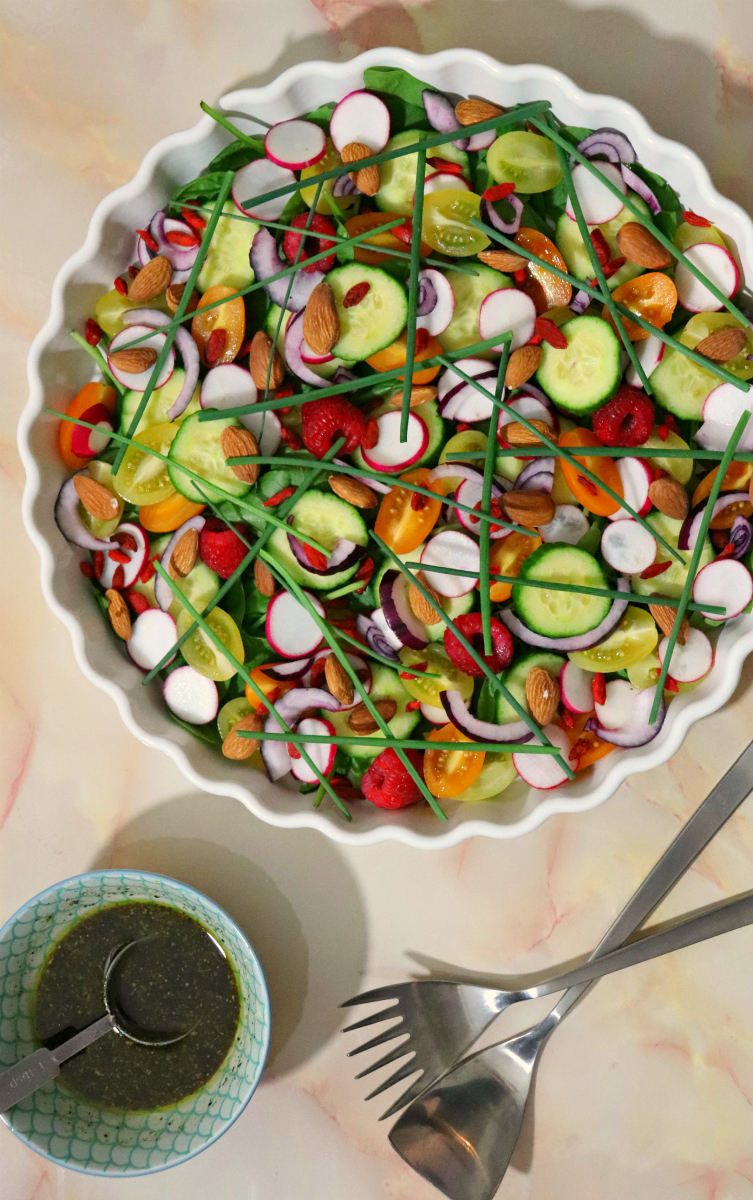 ---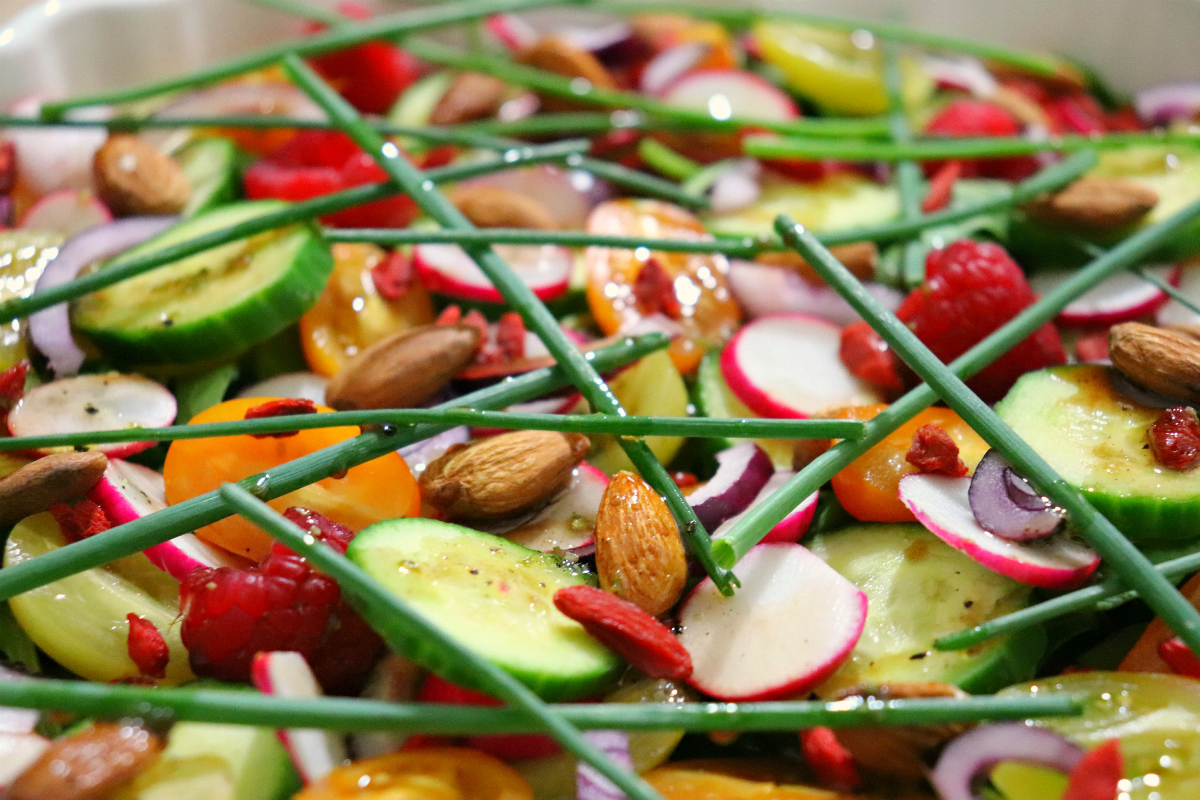 ---