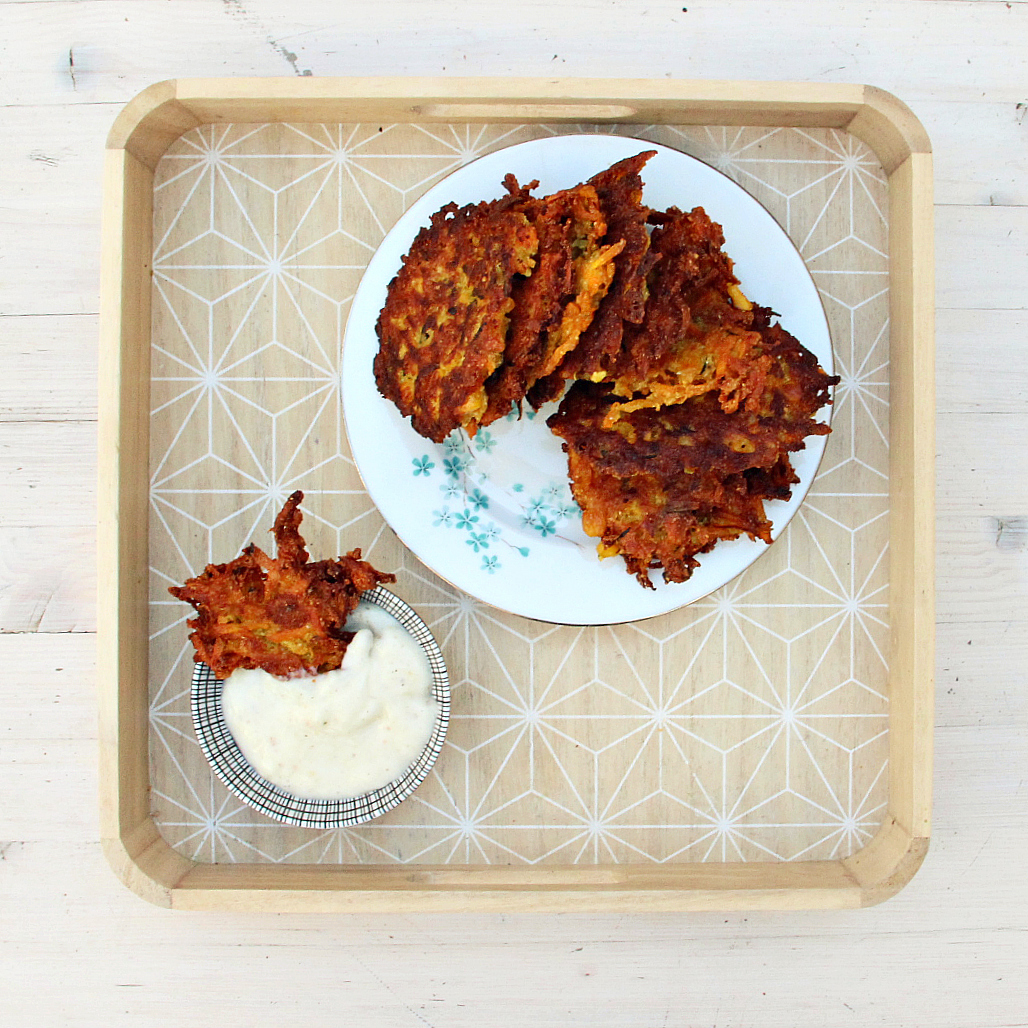 ---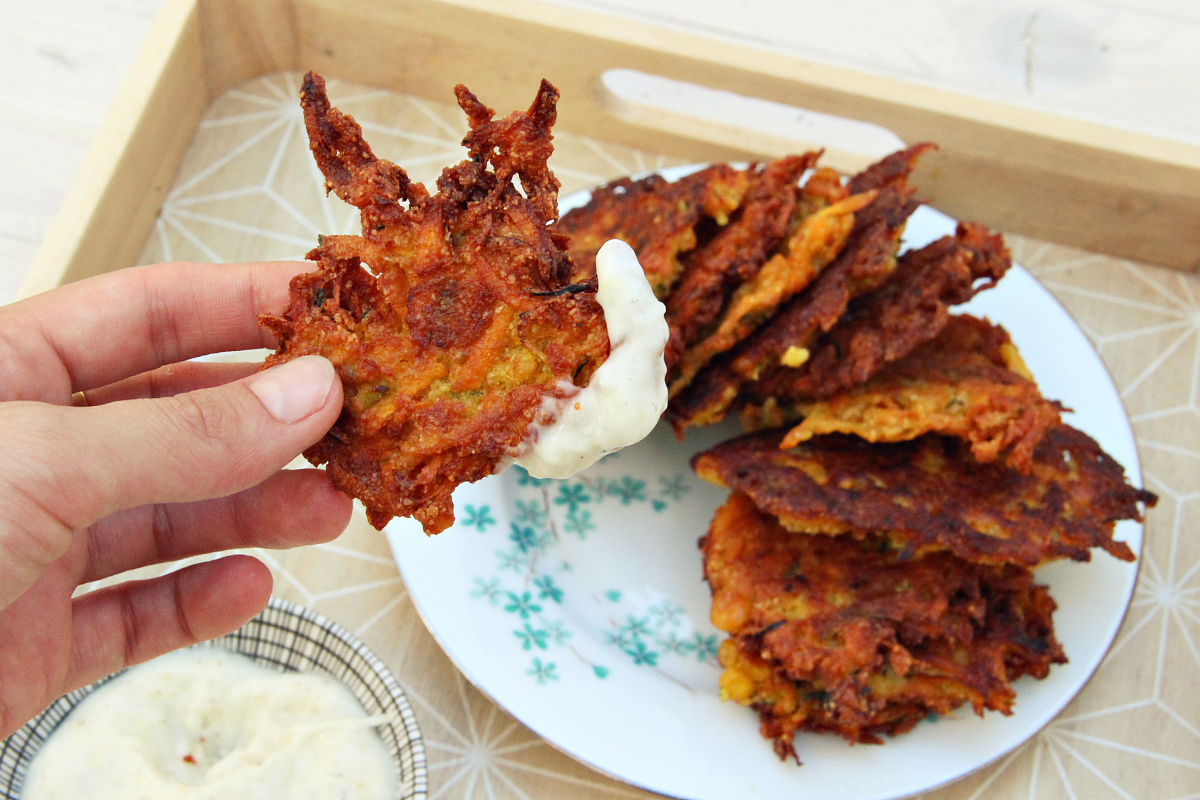 ---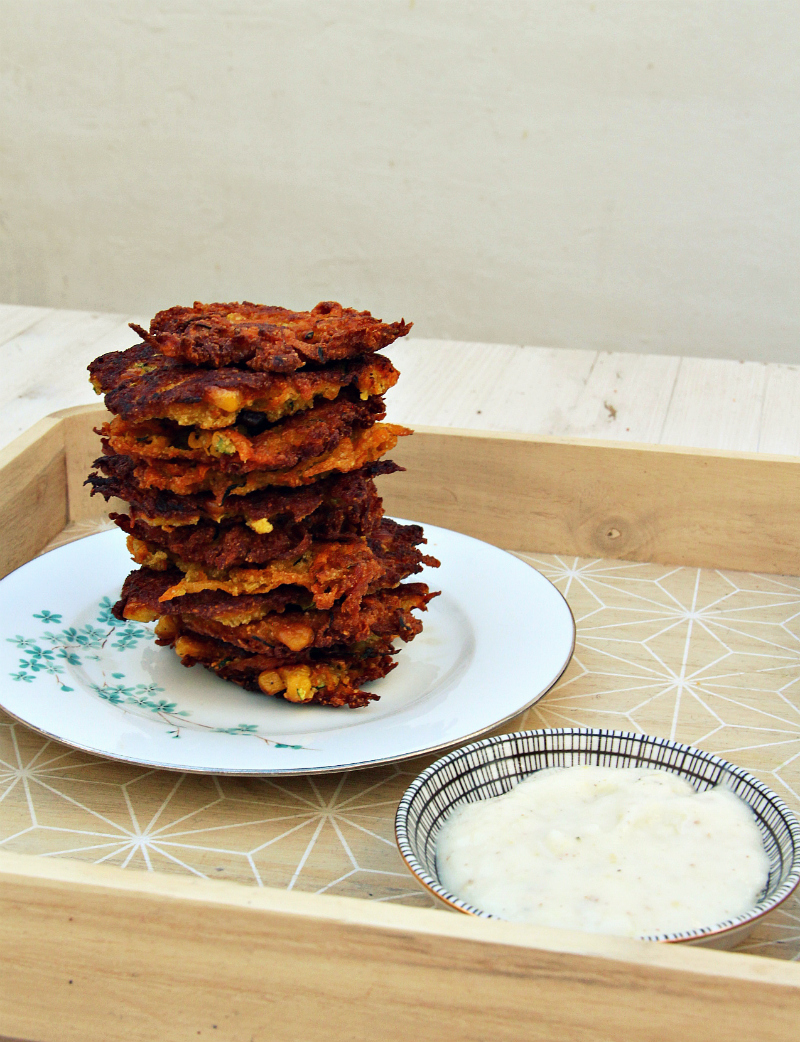 ---
Are these healthy. No.
But they're really tasty and a sweet indulgence when you get that junk food craving creeping in on you.
Depending on how big and thick you make these, you get about 15-20 fritters. A perfect starter for a BBQ or as a great evening snack with a couple of friends. This tastes amazing with my Vegan Garlic Mayonnaise as pictured here.
If you like fried stuff, you might also like my Cripsy Sweet Potato Fries.
---
Makes 15-20 fritters
---
Ingredients
---
½ zucchini

3 carrots

A handful sweet corn (optional)

1.2 dl chickpea flour (

½ cup

)
0.6 dl plant milk (

1/4

)

1 teaspoon paprika

1 teaspoon cumin

1 teaspoon oregano

Salt and pepper to taste

1 cm oil in the pan (about ½ inch)
---
What you will need
1 Pan

1 spatula

1 big bowl

1 vegetable peeler

1 grater

1spoon to stir

Tissue paper on a plate
---

---
Instructions
---
Peel the carrots.

---

Grate the zucchini and carrots and put in the bowl with the optional corn.

---

Add in the spices and chickpea flour. Massage the mix, so the water content from the zucchini and carrot will wet the flour. If you need more liquid add a little plant milk at the time until the batter has a slightly wet texture.

---

Pour 1 cm (½ inch) of plant oil in the pan and put the heat on high. Use granola oil or sunflower oil, or any other oil that don't have much taste, I wouldn't recommend olive oil since this has too much flavour and would scent the fritters.

---

When the pan is very hot, put a spoonful of the batter on the pan. For a 27 cm pan fit 5 fritters at the time, but depends on how big you like your fritters and how big your pan is. I make my fritters flat, since they get more crispy that way and take less time to fry.

---

After a few minutes flip the fritters on the other side for another few minutes.

---

When the fritters are done try and get as much oil out of them as possible over the pan, and place them on the plate with some tissue paper, to soak up excess oil. Do the same with the rest of the batter.

---

Can be eaten with various kinds of dips, I like to use Vegan Garlic Mayonnaise or ketchup.
---
Enjoy !
---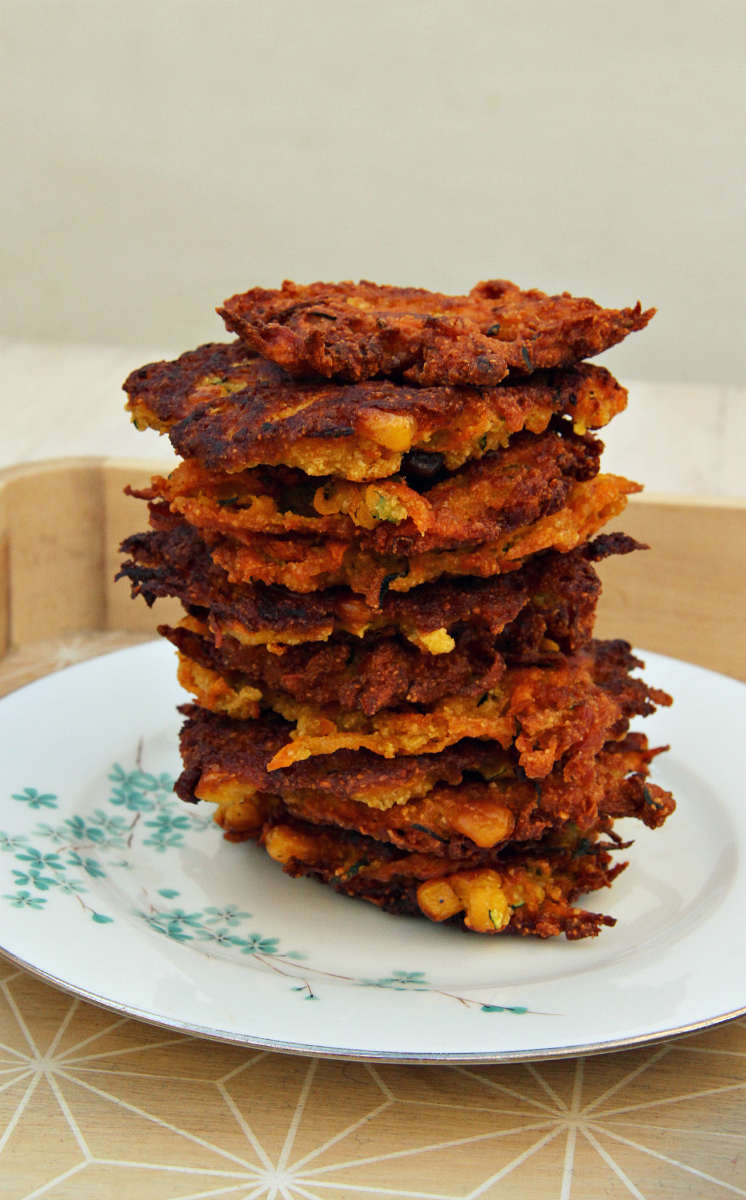 ---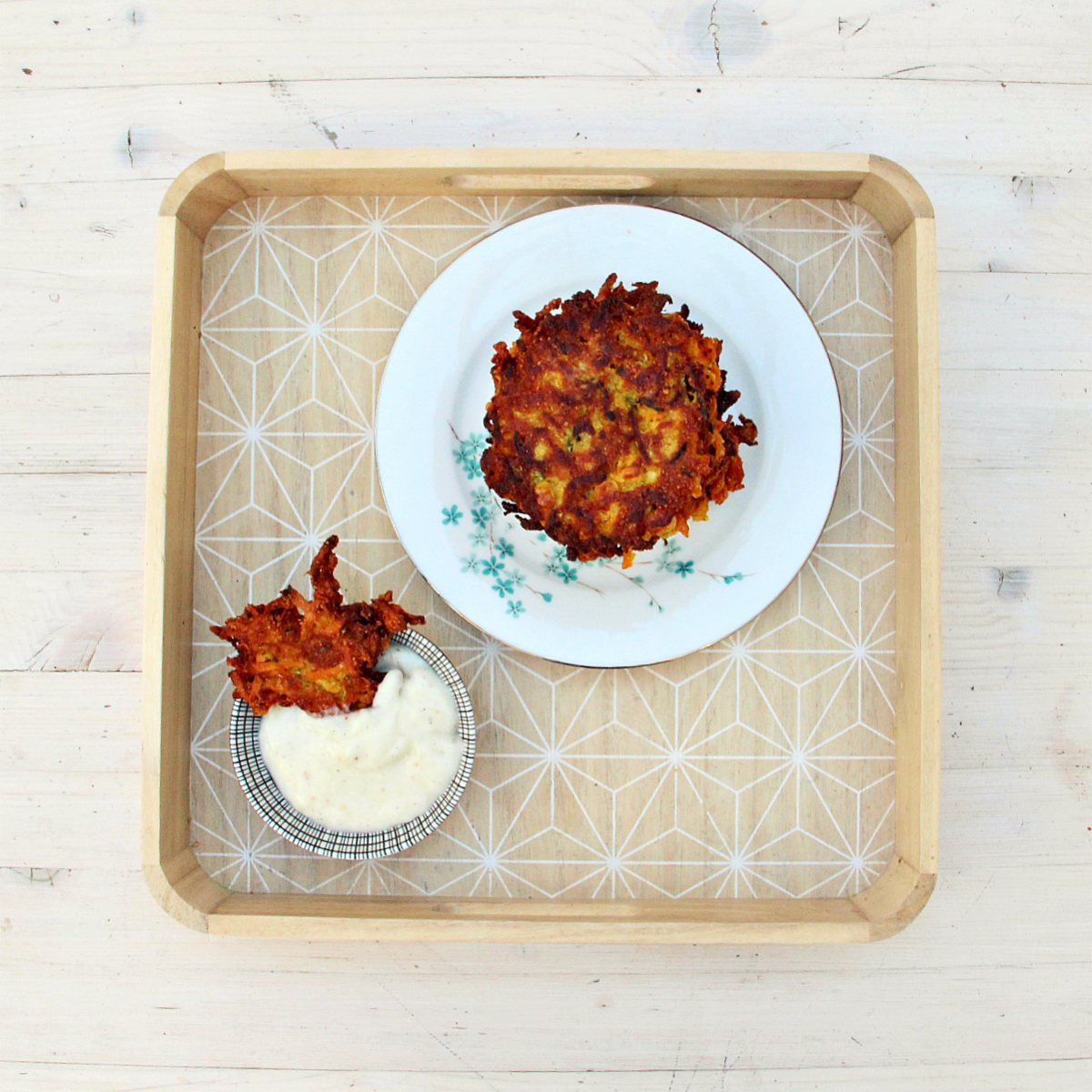 ---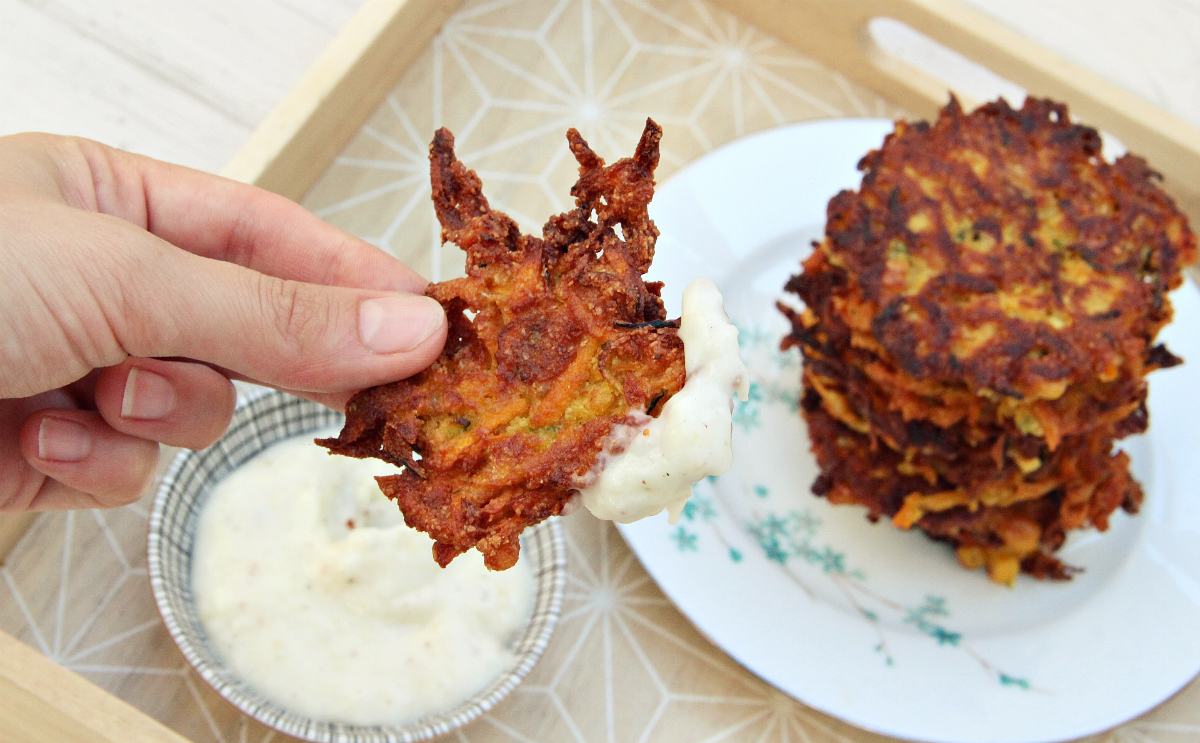 ---