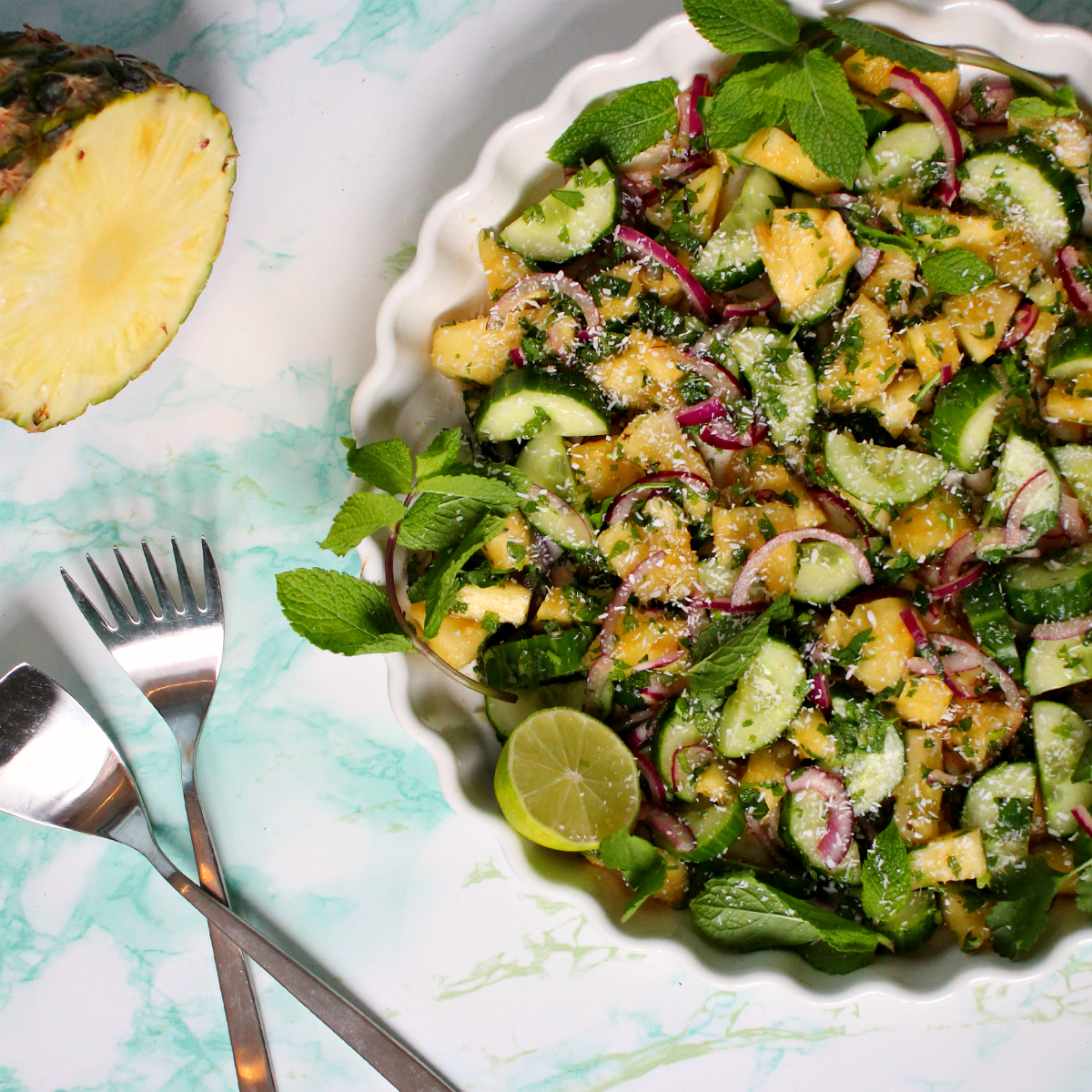 ---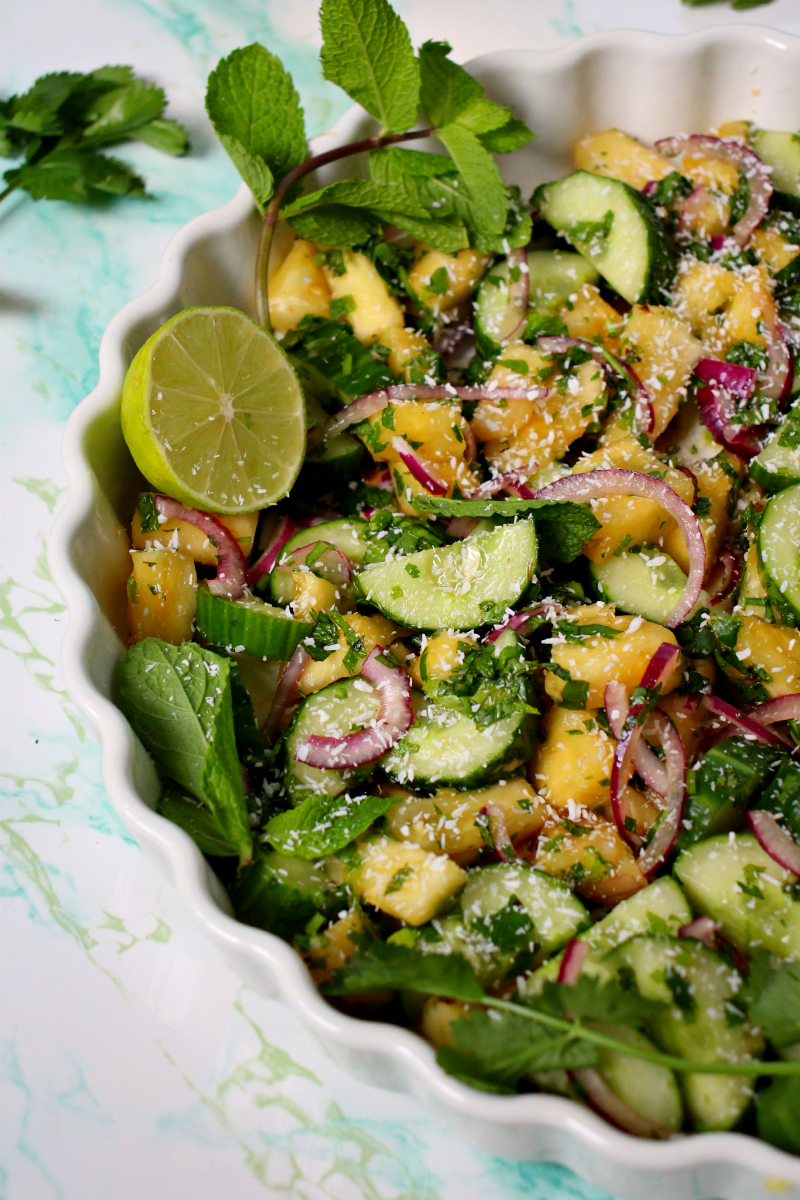 ---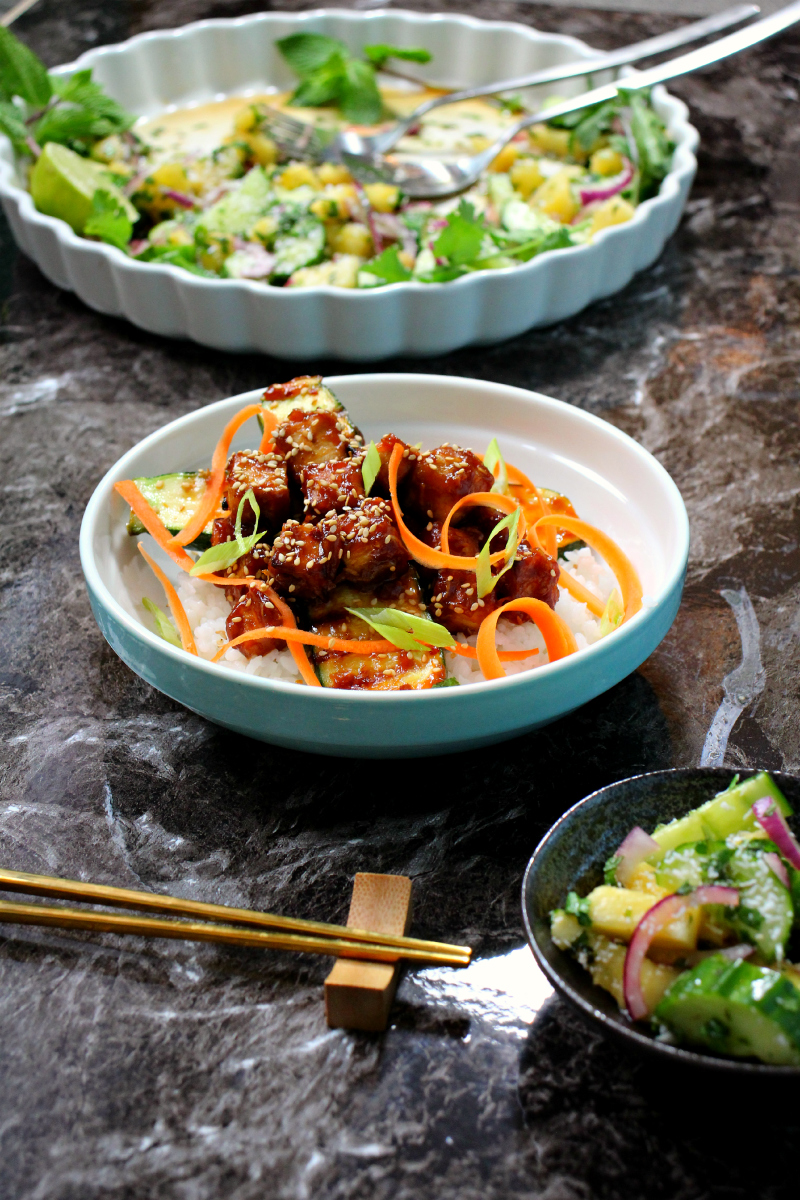 ---
Such a flavourful and tropical salad, perfect to cool and mellow a warm and spicy main course ! Here above shown served with an all time favourite dish, General Tso´s Tofu & Glazed Mini Zucchini.
---
Serves 4 as side
---
Ingredients
---
1/2 fresh pineapple

1 cucumber

1/2 red onion

10g fresh mint (0.35 oz)

10g fresh cilantro (0.35 oz)

1 tablespoon coconut sprinkle

1 tablespoon soy sauce

Juice from 1 lime
---
What you will need
---
Cutting board and knife

Measuring spoons

1 Serving vessel
---
Instructions
---
Chop the hard exterior off the pineapple, cup into smaller chunks avoiding the core.

---

Wash a roughly chop the cucumber. Peel and finely slice the red onion.

---

Wash and pat dry the herbs. Finely chop and add to the salad.

---

Add in the lime juice and soy sauce, toss to incorporate. Sprinkle with coconut.
---
Enjoy !
---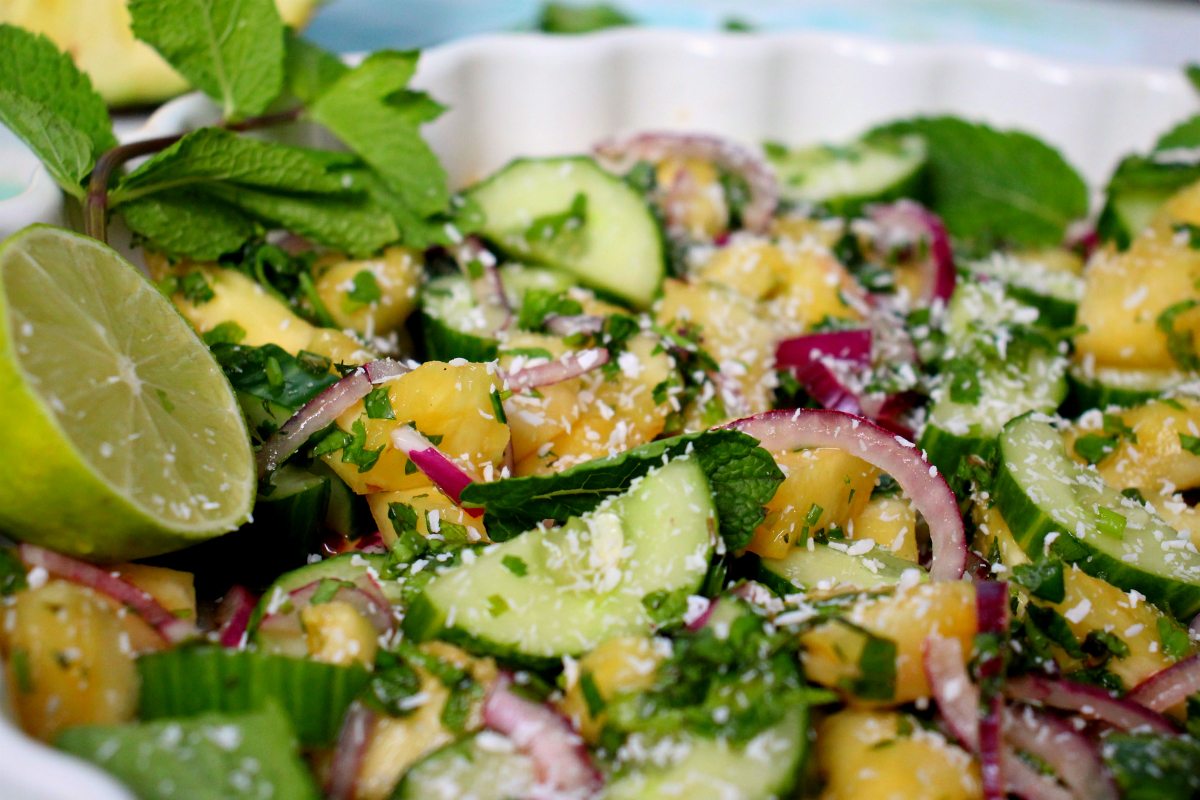 ---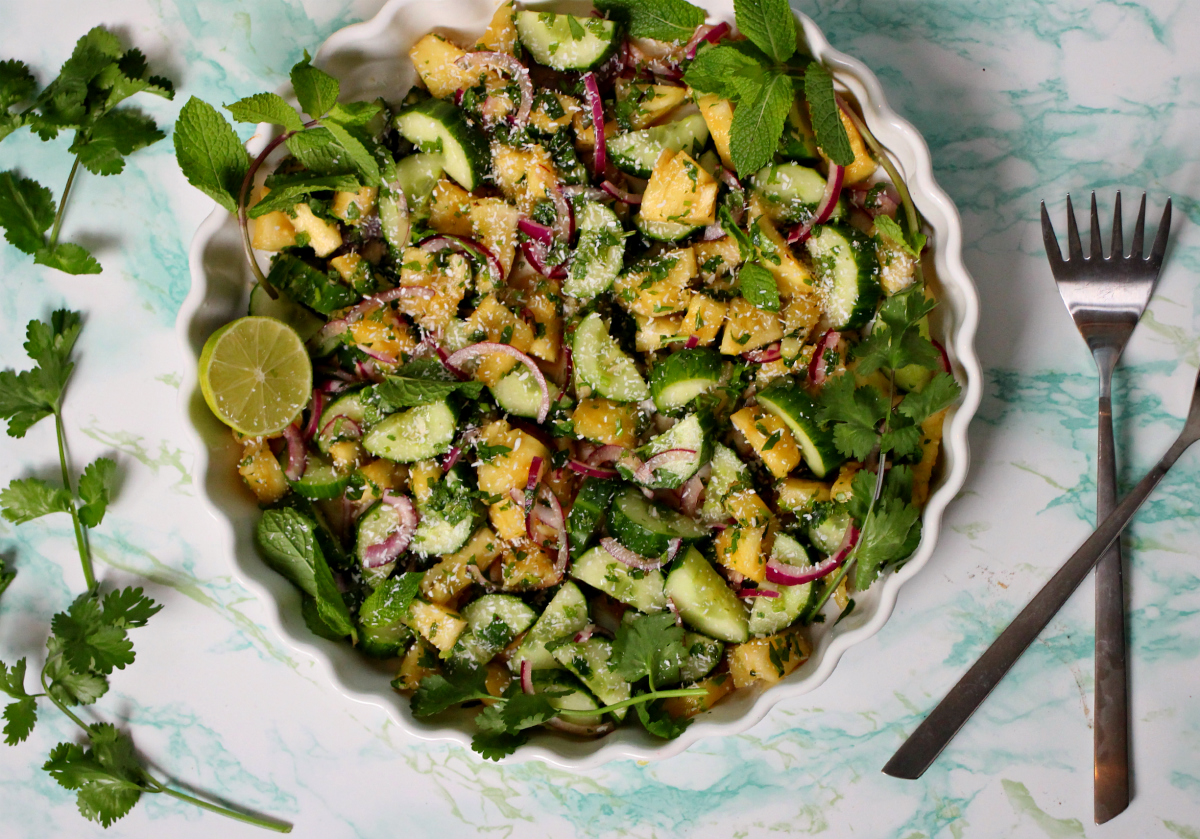 ---