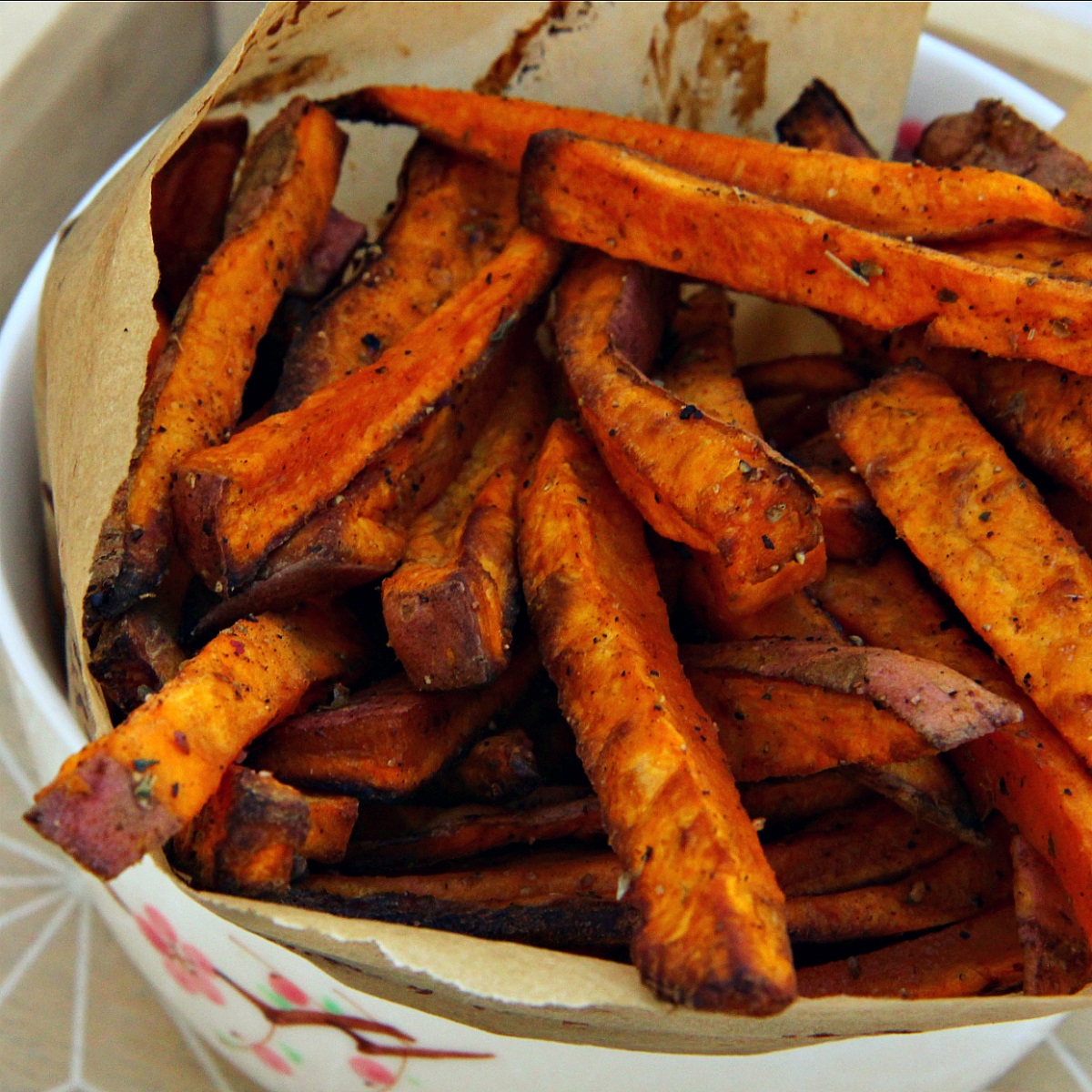 ---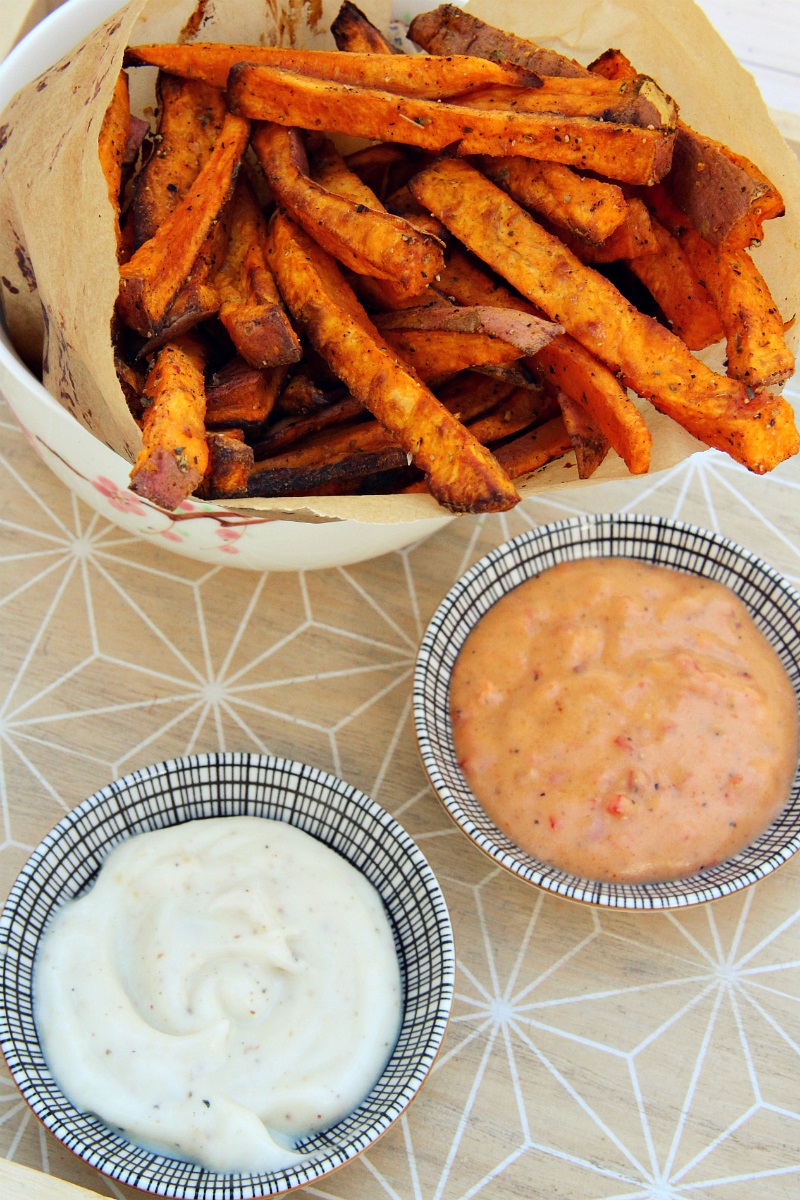 ---
Sweet and cripsy, yet savoury and salty.
These fries are mouthwaterinly delicious and are a perfect starter or side dish to any meal.
Eat with burgers, at your BBQ, or just by itself with a great dip, like the Vegan Garlic Mayonnaise.
If you like crispy fried stuff, you might also like my Vegan Zucchini Carrot Fritters.
---
Serves 2-3 people
---
Ingredients
---
1 kg of sweet potato (2.2 lbs)

4 tablespoons extra virgin olive oil

1 teaspoon salt

1 teaspoon pepper

1 teaspoon cumin

1 teaspoon paprika

1 teaspoon oregano
---
What you will need
---
Cutting board and knife

1 big bowl

1 small bowl

1 spoon to measure

2 Baking trays

Baking paper or silicone mats
---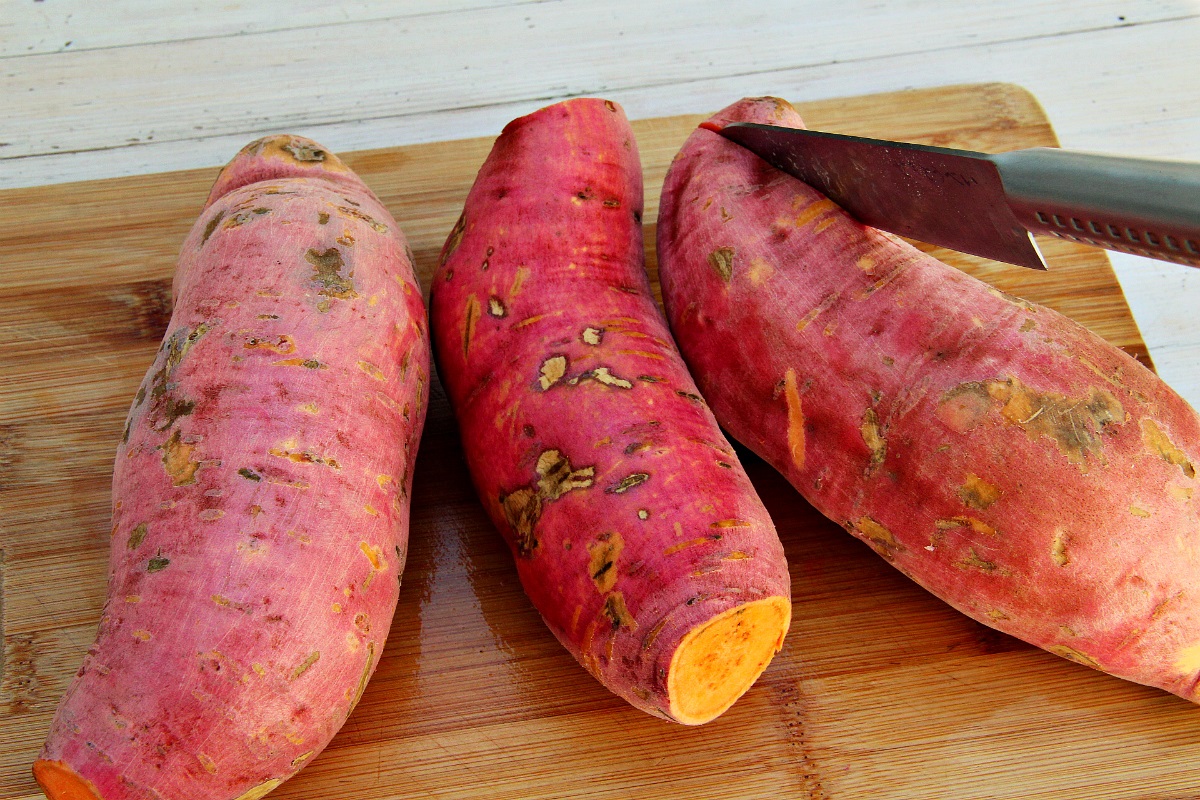 ---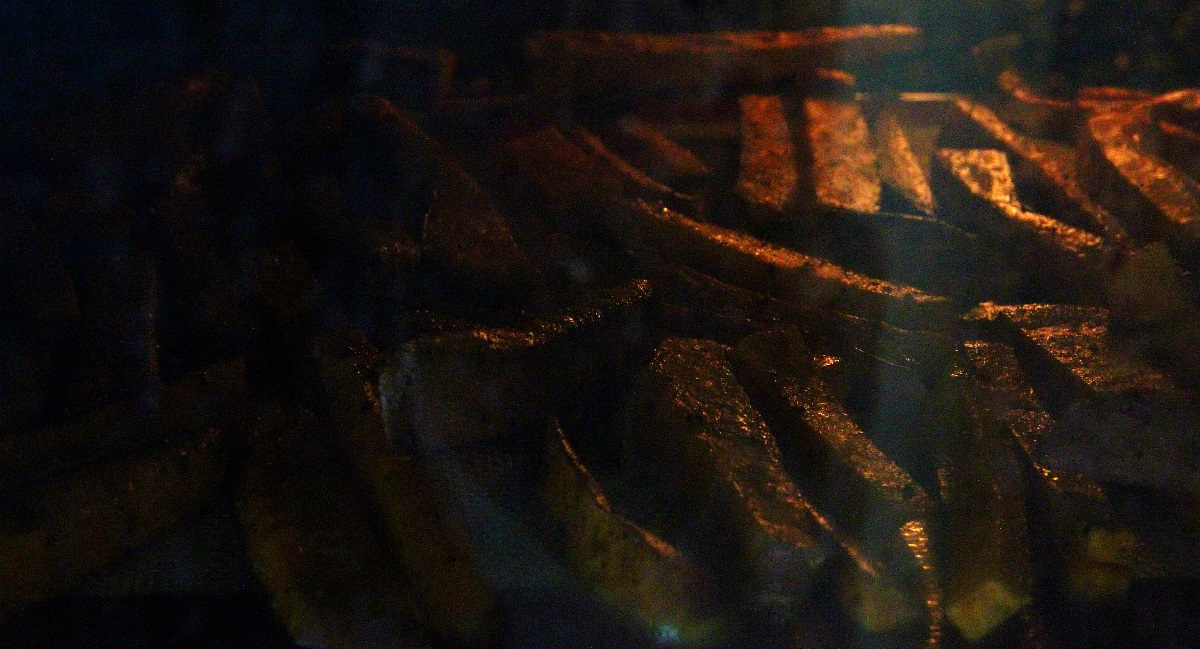 ---
Instructions
---
Preheat the oven to 200 c (390 F) on convection.

---

Wash the sweet potato properly so no dirt is visible on them, but you want to keep the skin on them. It's full of vitamins, gives lots of flavour and gives that extra crisp to the finished fries.

---

Cut the sweet potato into thin long fries. Put all the fries into the big bowl.

---

In a small bowl mix the oil and spices.

---

Pour the mixture into the bowl with the sweet potatoes and mix well, so all the fries are covered in the mix.

---

Prepare two baking trays with baking paper or silicone mats. Place the fries on the two trays. Make sure to have the fries evenly spaced, and that they're not stacked on top of each other, since this will make the fries soggy and not crisp.

---

Put both of the trays of fries in the oven on evenly spaced racks. Bake for 30 minutes on 200 c (390 F) on convection.

---

When the fries are finished baking, serve them with ketchup, Vegan Garlic Mayonnaise or what other dip you prefer.
---
Enjoy !
---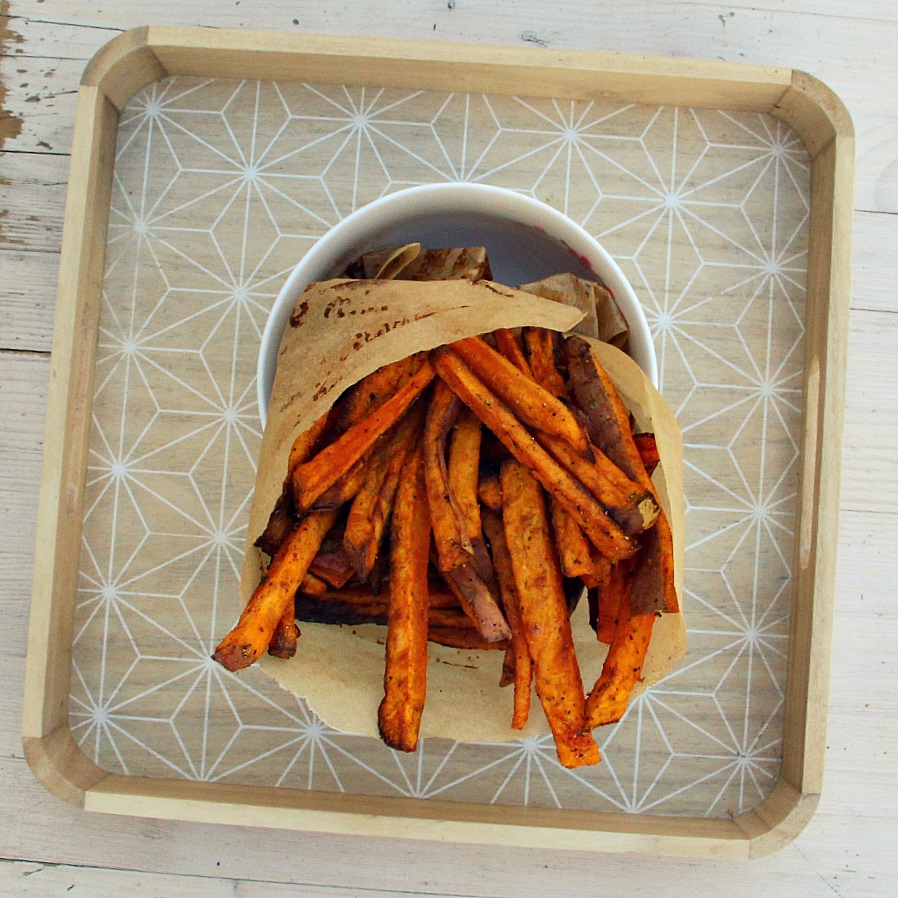 ---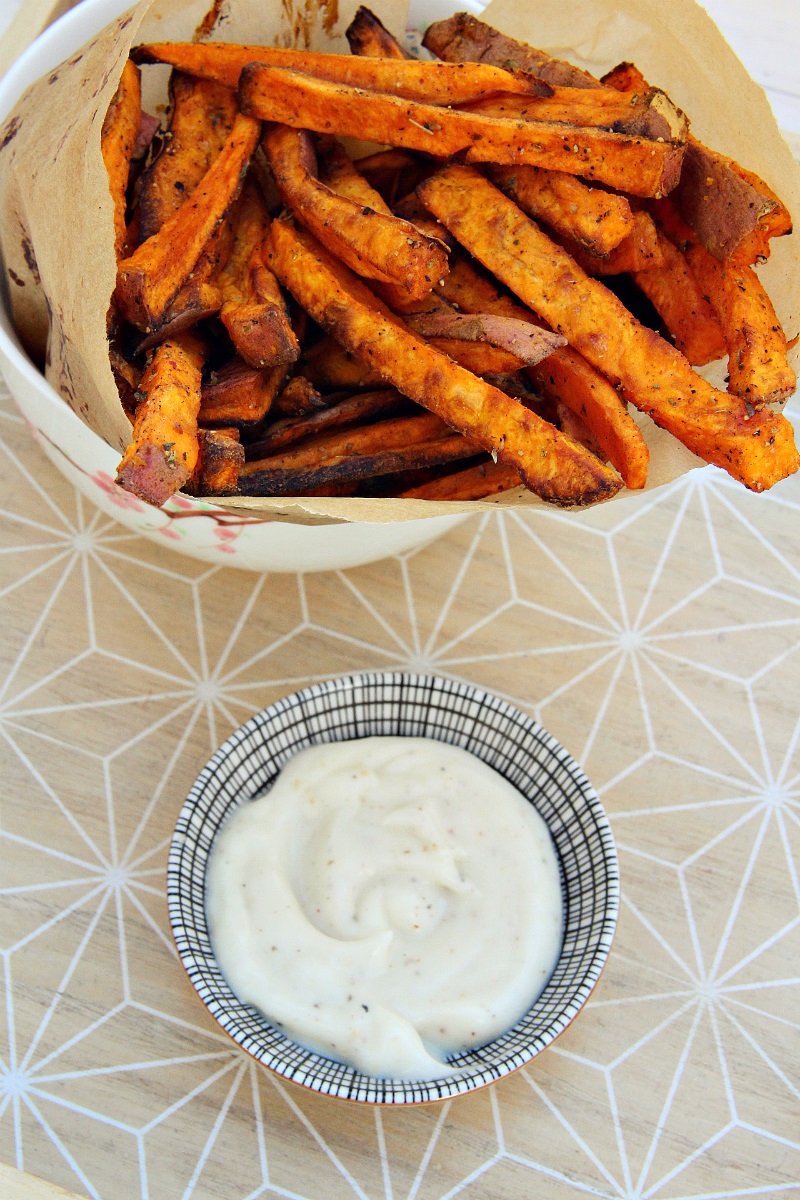 ---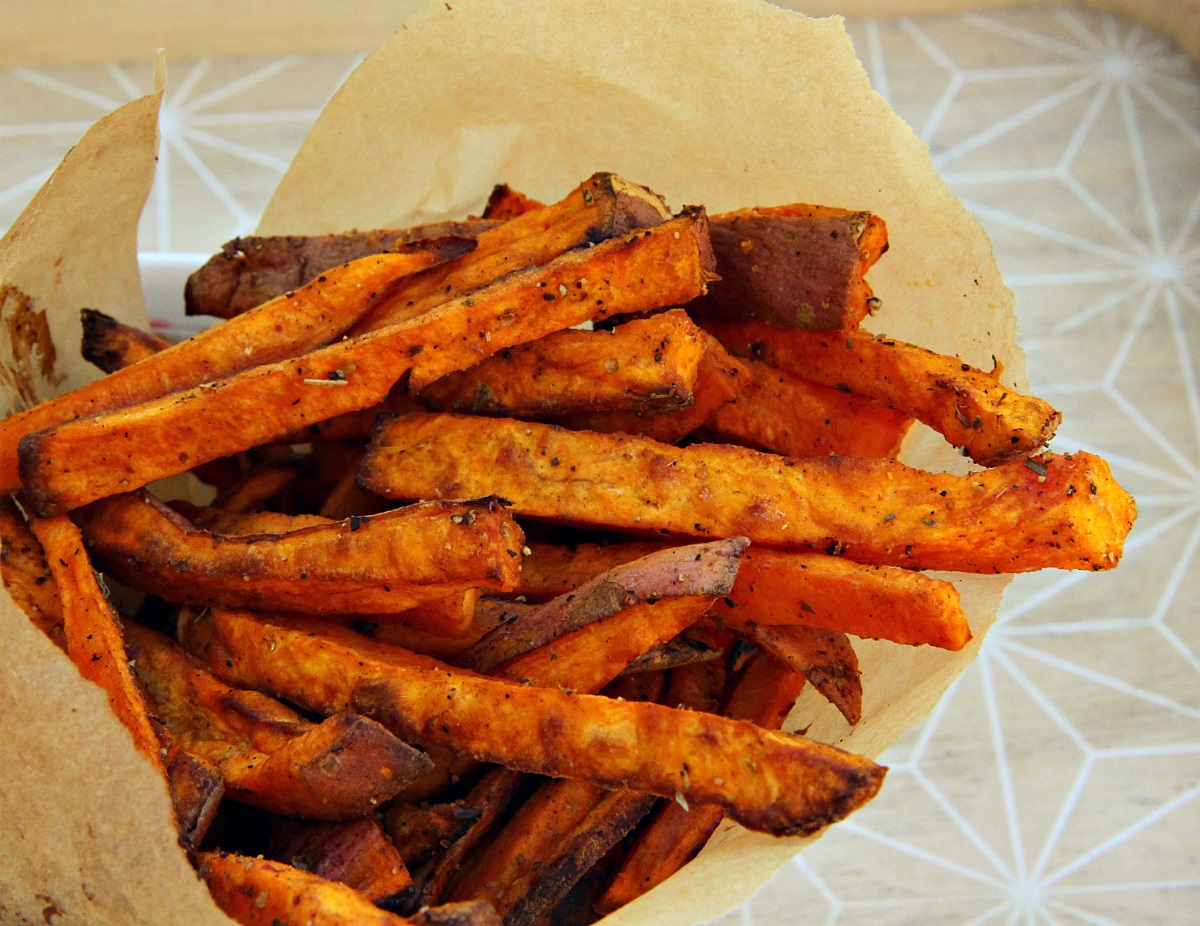 ---