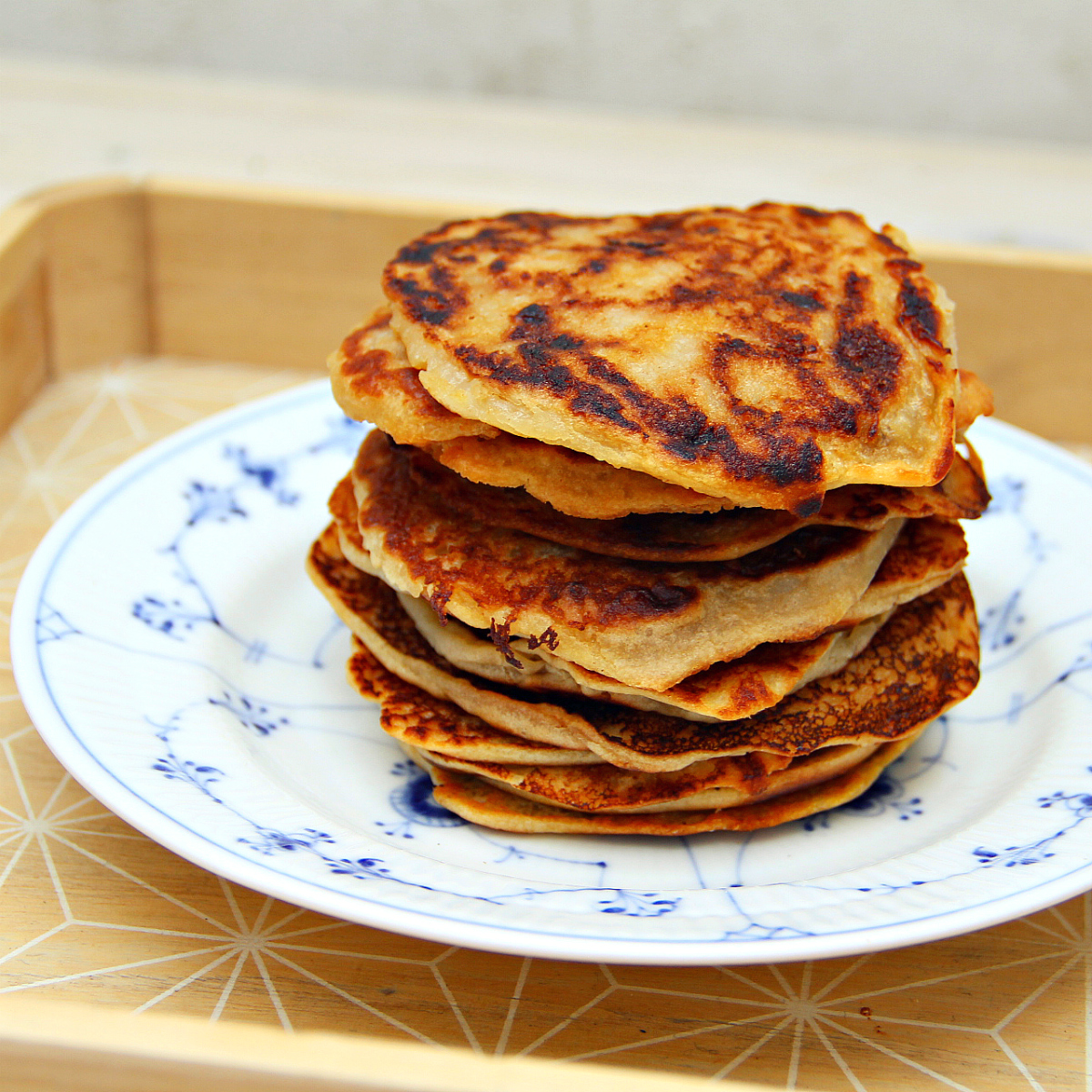 ---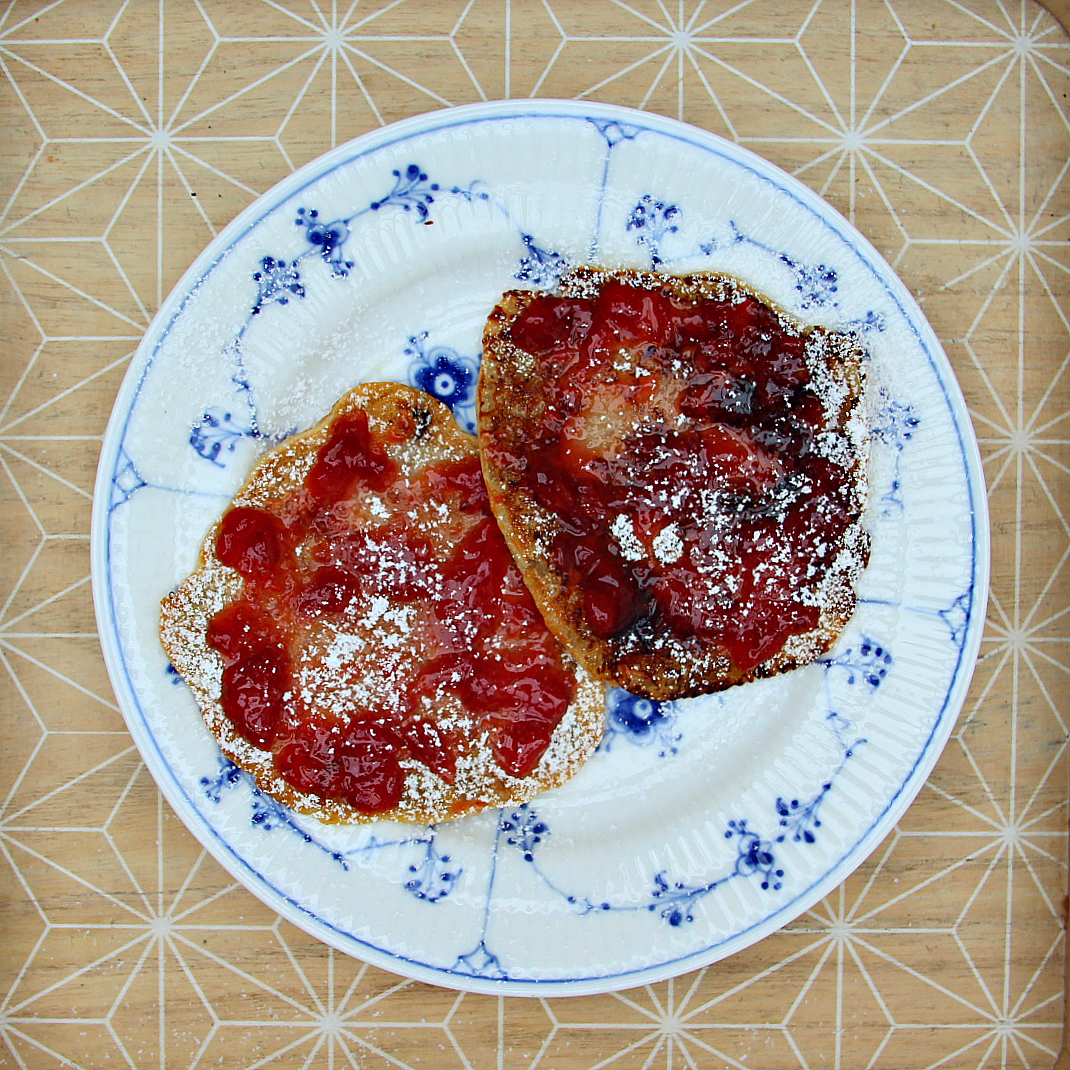 ---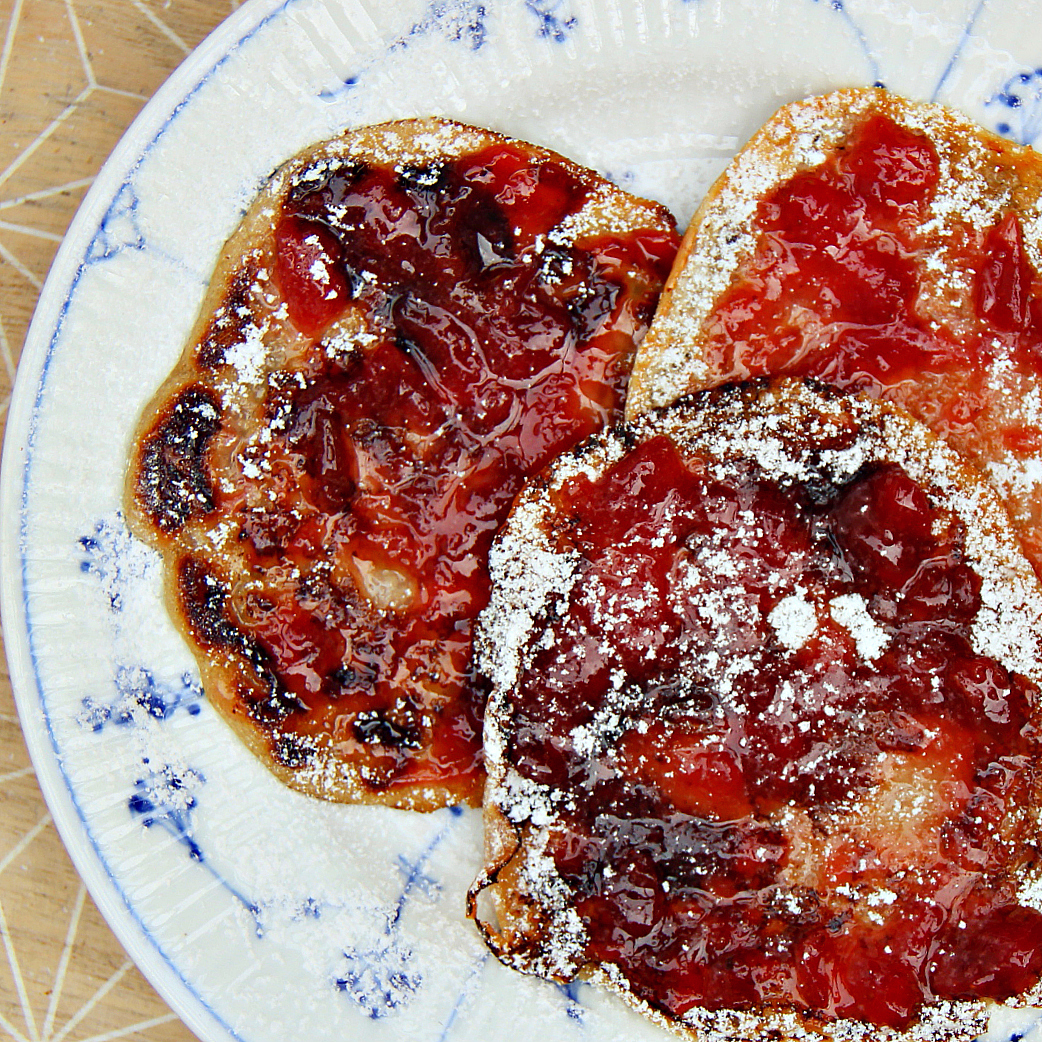 ---
Yet another traditional Danish food veganized ! This recipe is made from the Vegan Risengrød / Danish Rice Porridge, that is typically eaten in wintertime and Christmas.
Often you'd make a very large portion of this, eat the porridge the first day warm, then put the leftovers in the fridge.
The leftovers is used as the base in this pancake recipe, but can also be used in the Danish Christmas Dessert, typically eaten on Christmas eve, Vegan Risalamande / Danish Rice Porridge Dessert & Cherry Sauce (recipe coming soon).
Now, this is were the recipe can vary a lot, depending on how much leftovers you have. If you've made the Vegan Risengrød in the amount like the recipe says, and eat half of it (2 portions) then you'd have the right amount of leftovers used in this recipe.
If you have about 1/4 left of the Risengrød, then only use half of the ingredients in this recipe, etc etc.
The rice are very sticky, so make sure that you grease your pan very well in between every batch of pancakes. Even if I use a non stick pan, I still have to put the oil in the dough, so don't forget that, or else this will be a sticky mess.
The pancakes do need a lot longer cooking time than the usual pancakes, so have patience with them, you want them to brown and show golden colour, or else they're not fully baked.
If you like these pancakes you might also like the Vegan Mini Banana Pancakes, or if you're interested in Danish cuisine then try out the Vegan Koldskål / Cuddlenog, a cold summer soup.
---
Like pancakes in general? Then check out these:
---
---
Makes about 15 Pancakes
---
Ingredients
---
0.5 L leftovers of Risengrød / Danish Rice porridge (about 2 cups)

2.5 dl

plant milk (

1 cup

)

1.2 dl

granulated sugar (

½ cup

)

2.5 dl

organic white flour (

1 cup

)

2-3 tablespoons non-flavourful plant oil

A generous amount of margarine / vegan butter
---
Topping Suggestions (optional)
---
Powdered sugar

Granulated sugar

Any other jam you like
---
What you will need
---
1 big bowl

1 measuring cup

1 non stick pan

1 spatula

1 oven proof dish
---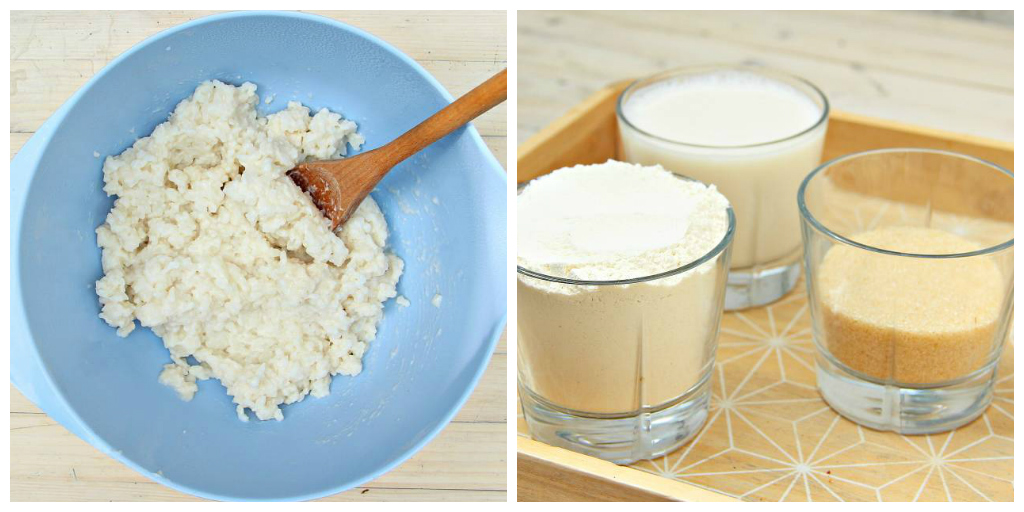 ---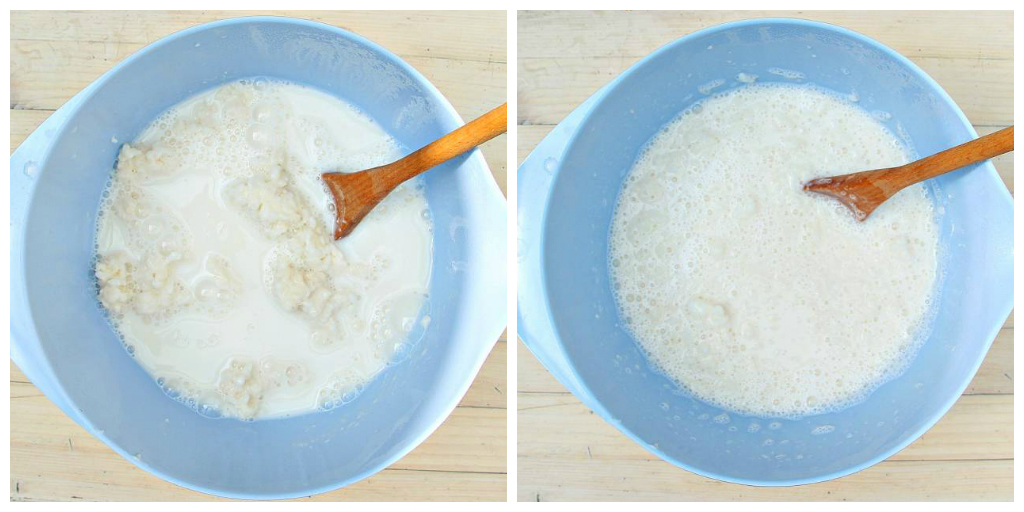 ---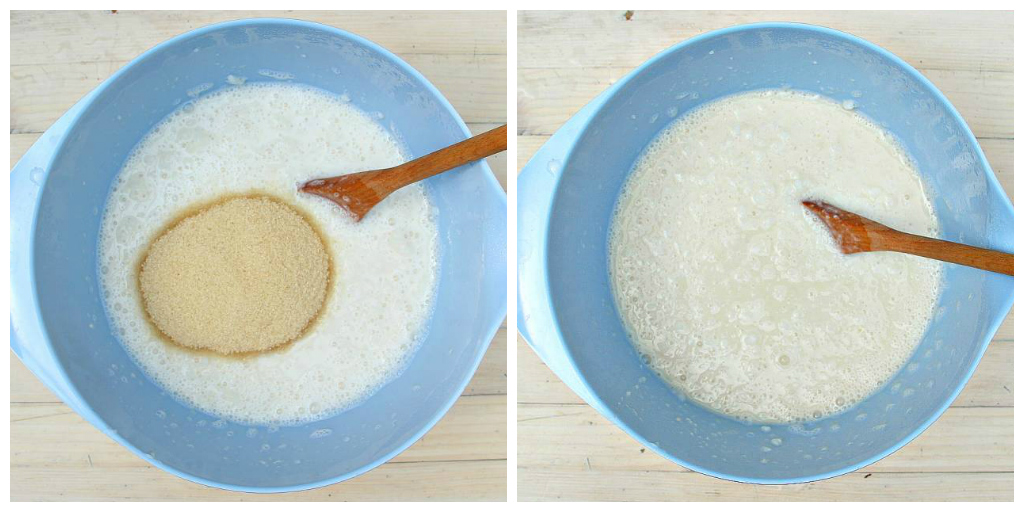 ---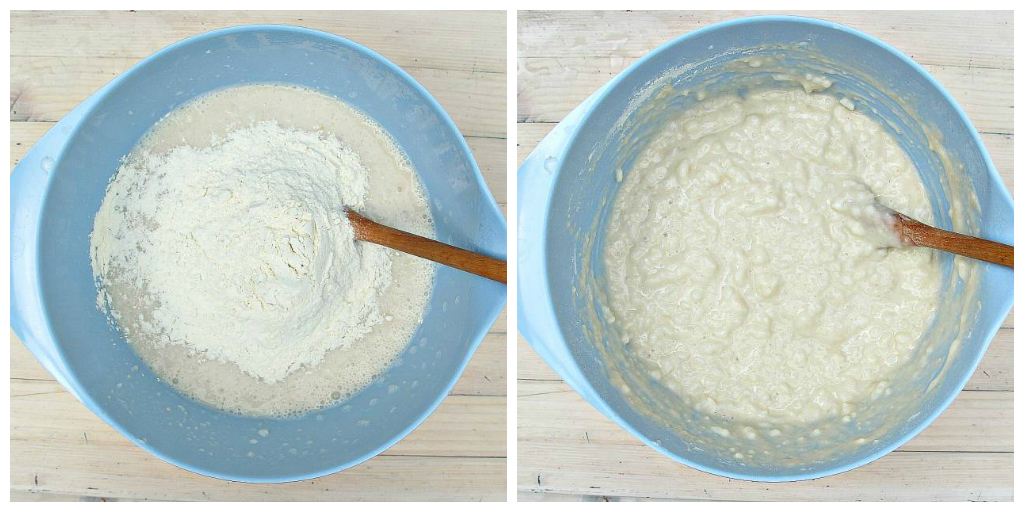 ---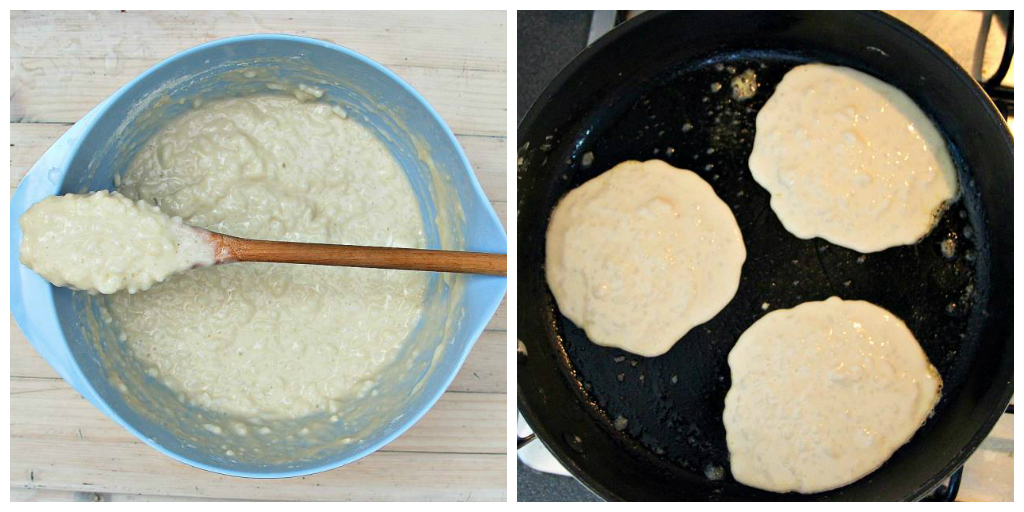 ---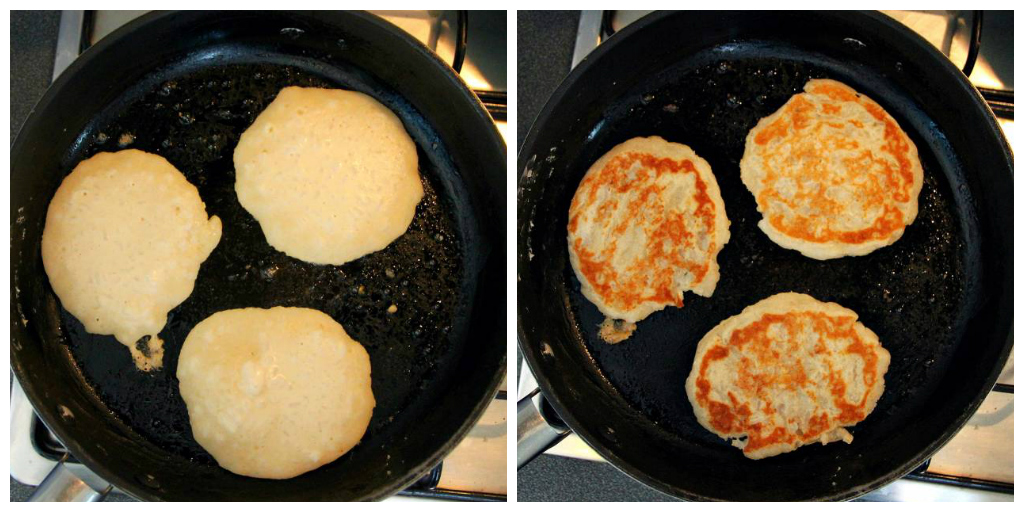 ---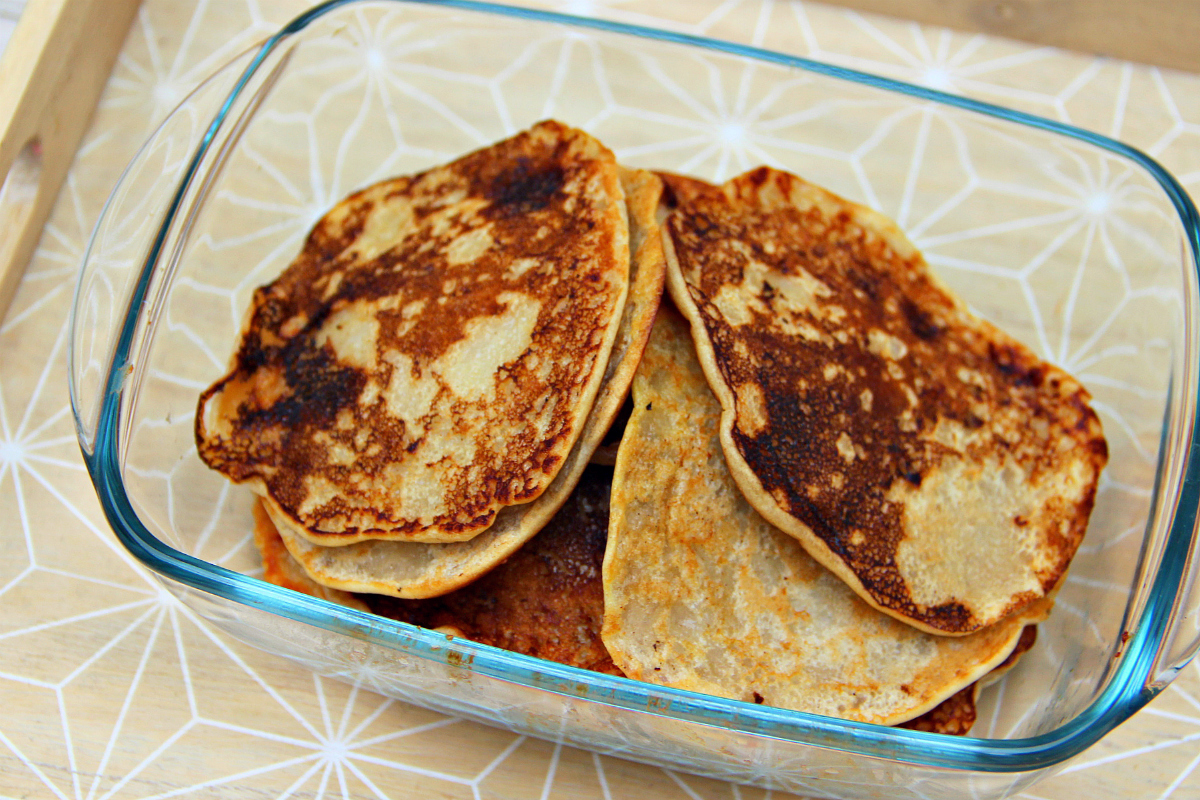 ---
Instructions
---
Turn the oven on 150c (300 F)

---

In a bowl

put in the leftover Risengrød. It has been in the fridge all night, and become much more sticky and firm, so it needs to be moistened again.

---

Pour in the plant milk of choice and mix well. Then add in the sugar and mix well.

---

Then put in the flour and mix well. Add in the oil and make sure its all incorporated.

Let the batter rest for at least 15 minutes.

---

Take a non stick pan, put on the stove and turn the heat on high. When the pan has heated up toss in generous amount of margarine or vegan butter and grease the pan well. Then turn the heat to medium.

---

I use a 27 cm (10.6 inch) pan, and can fit 3 pancakes on there. Pour in the pancakes dough to make 3 even sized pancakes in the pan like pictured above.

---

Try to make the dough a bit flat and even. Bake for some minutes on one side and then flip it. If its not fully baked on one side flip it again to bake on that same side again later.

---

When the pancakes are baked put in the oven proof dish and put in the oven. These pancakes takes some time to bake, so be patient with them, you want them to fully bake. You also want all pancakes to be warm when served, so every time you finish making new pancakes just put them in the oven with the rest.

---

When all pancakes are baked, serve with jam like the Strawberry Jasmine Peach Jam and powdered sugar.
---
Enjoy !
---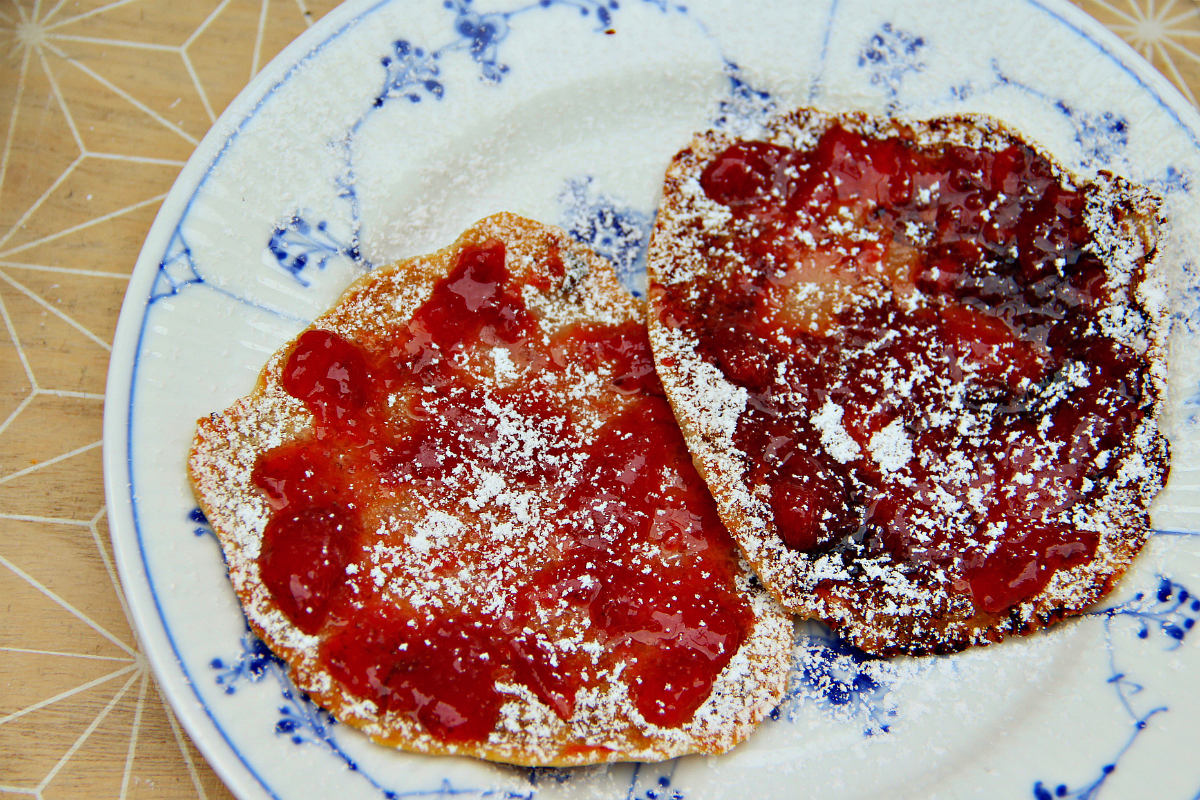 ---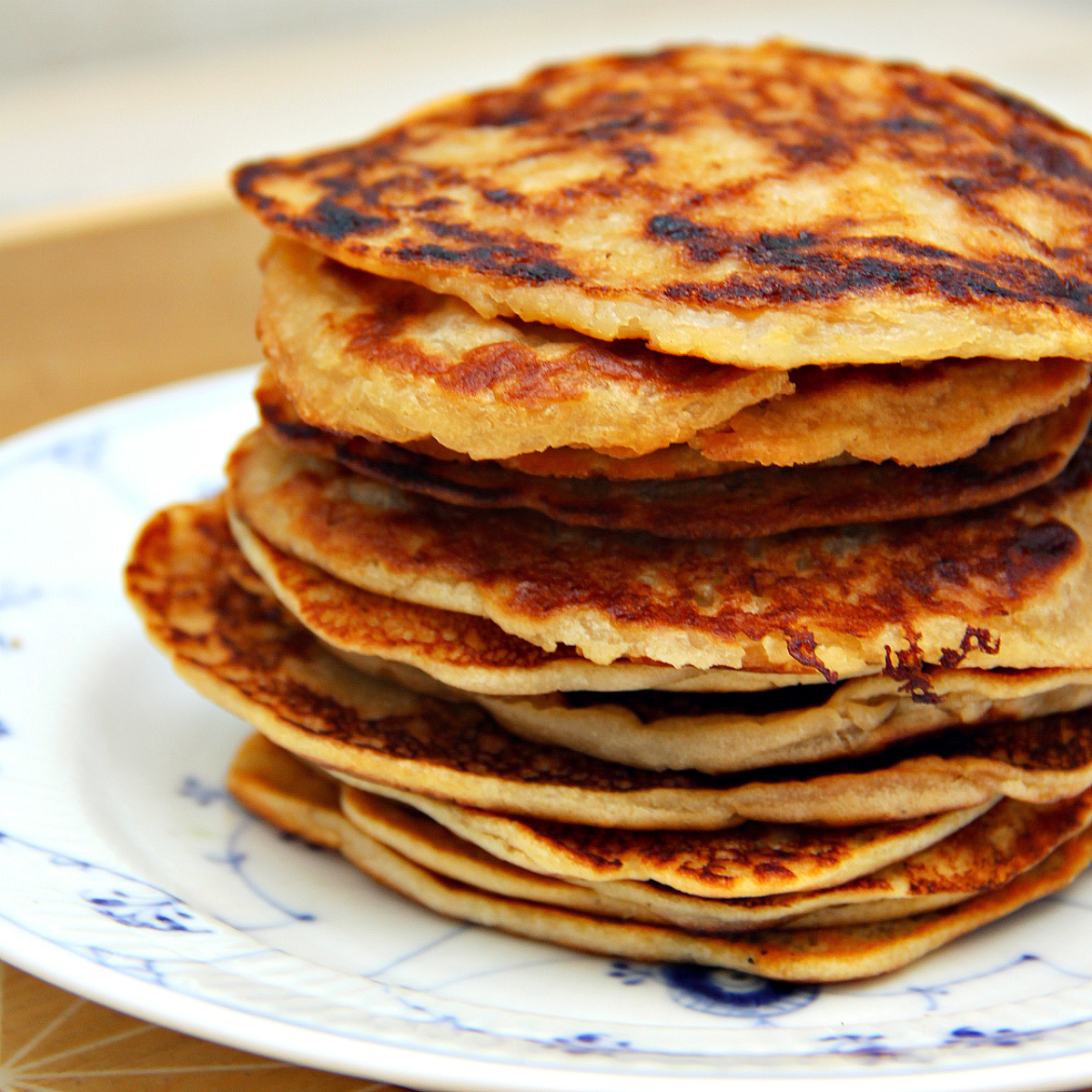 ---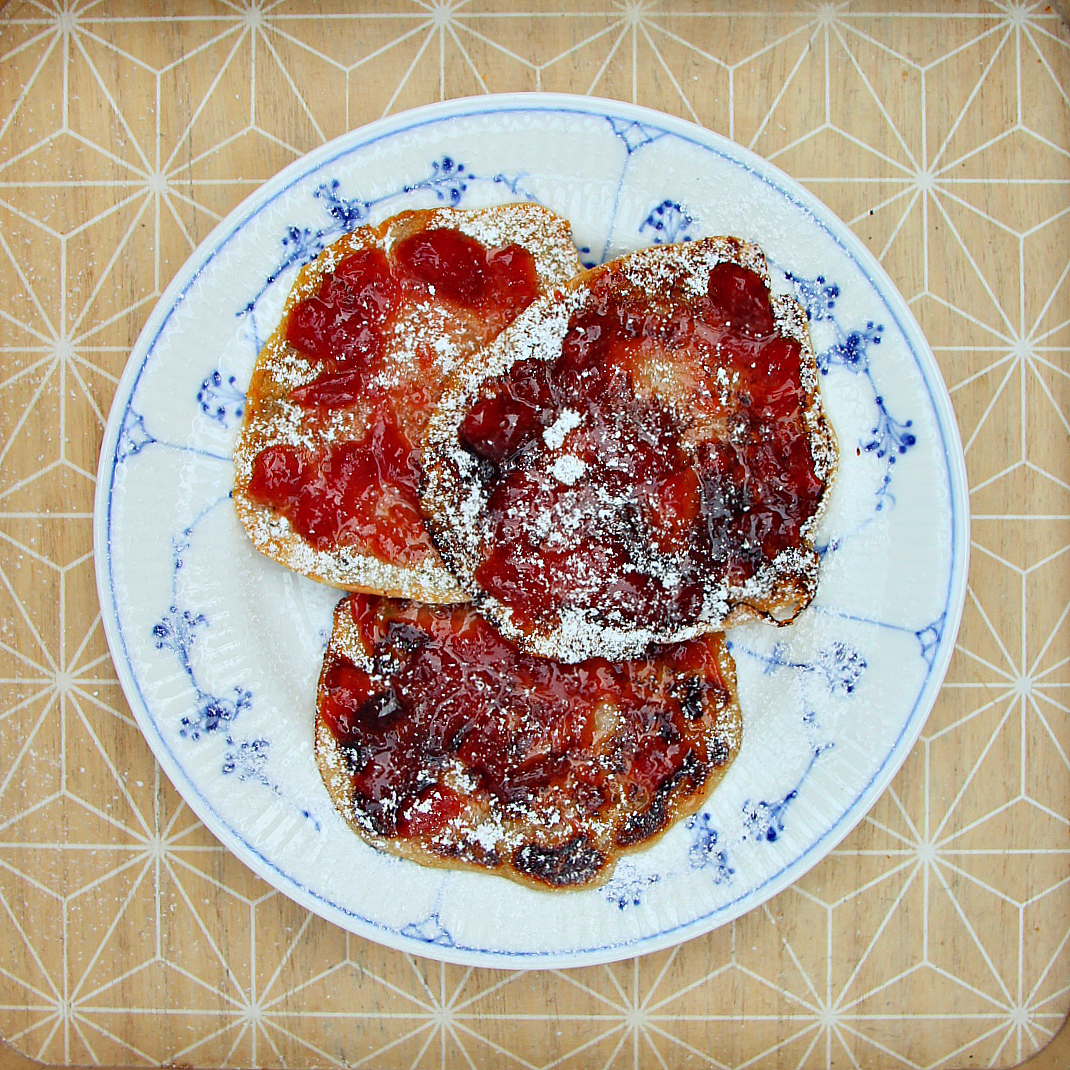 ---