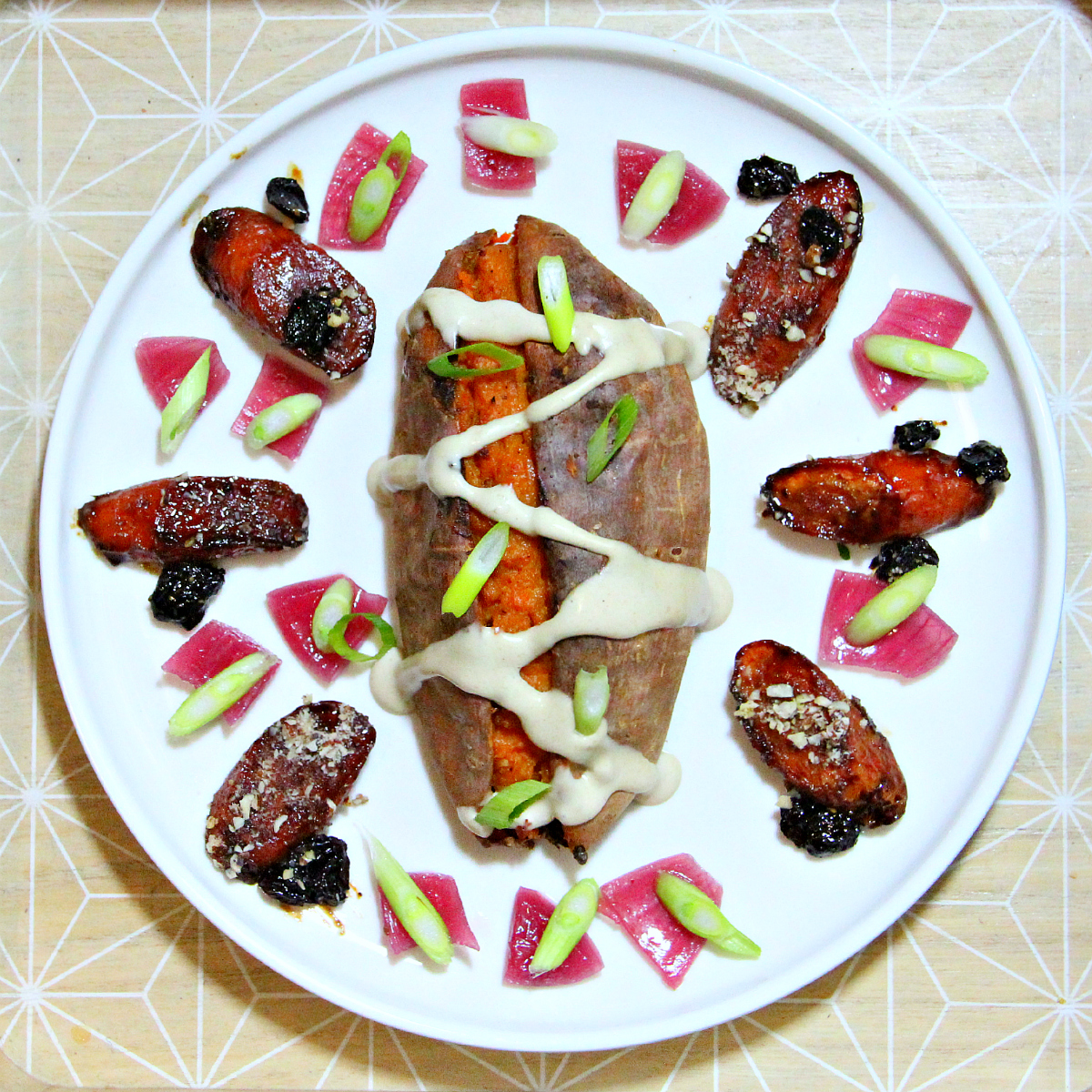 ---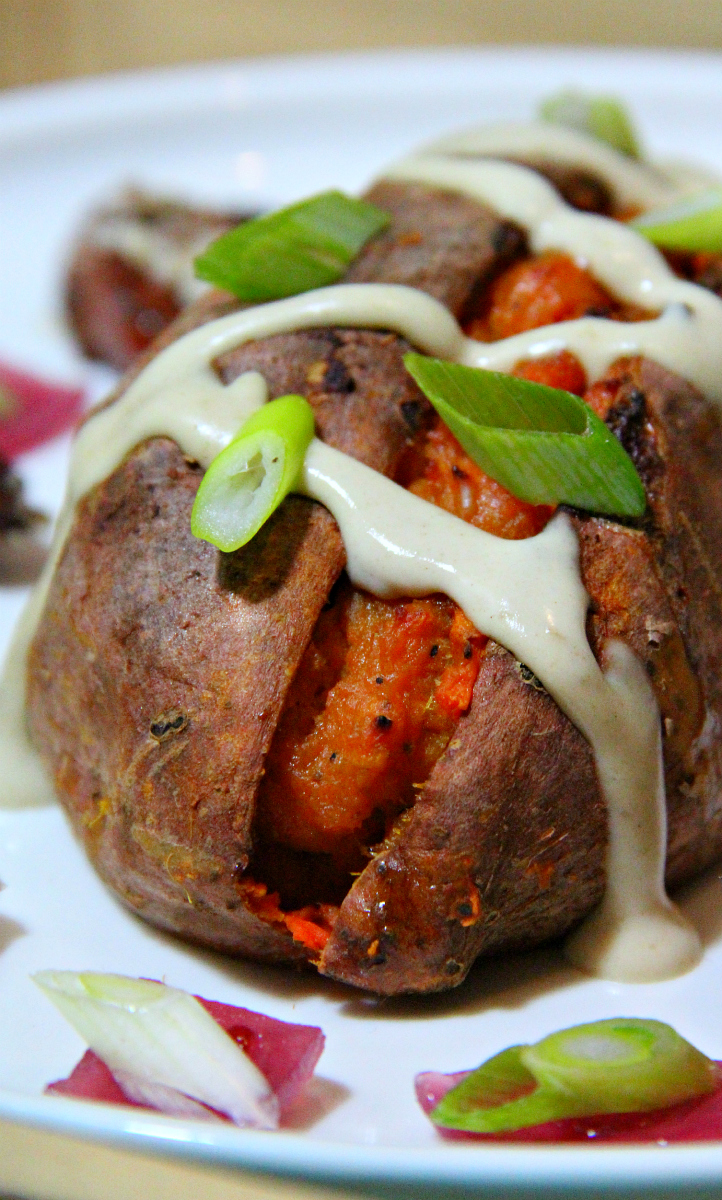 ---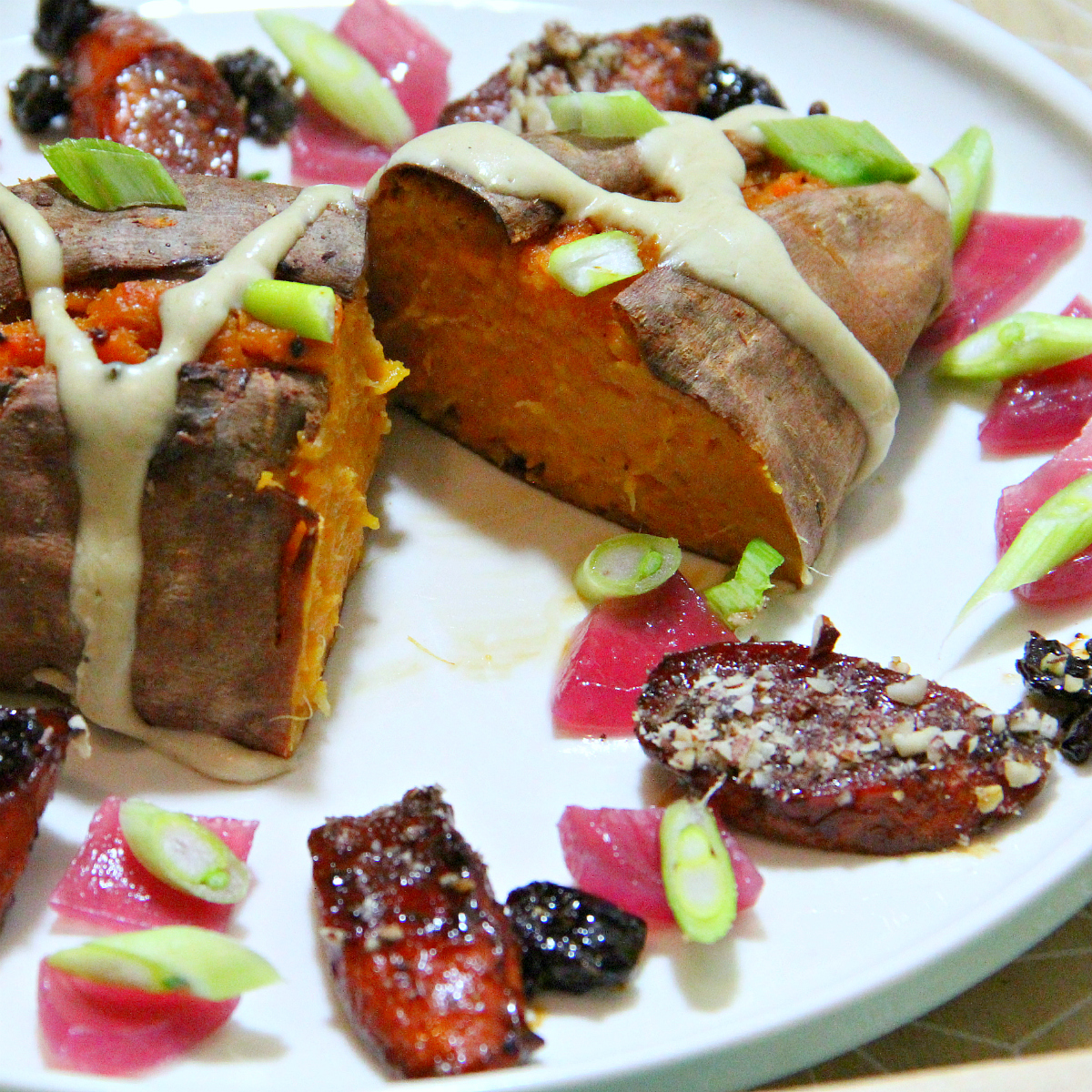 ---
Super fluffy sweet potato, very different texture and taste from the ordinary and traditional baked sweet potato. The inside is a soft mash, baked to crisp on the outside with that good tasting skin. Inside are flavours of maple and tahini, vegan butter and garlic.
Can be eaten as is, but really good enjoyed with a sesame paste, tahini drizzle, that's just 50 / 50 tahini and plant milk mixture. The side dishes pictured here follow the same flavour profile, sweet and baked, caramelized. It's optional to eat it with the Oven Glazed Carrots & Raisins, but they go super well with the sweet potato. To break the sweet and baked flavour the Pickled Red Onions are added along with the fresh spring onions. They really give a fresh kick to the dish and balances the sweetness perfectly.
---
Serves 2
---
Ingredients
---
Sweet Potatoes
---
2 sweet potatoes

2-3 garlic cloves

2 tablespoons vegan butter / margarine

2 tablespoons tahini

2 tablespoons maple syrup

½ teaspoon salt

½ teaspoon pepper
---
Side dish (optional)
---
Tahini drizzle

Sliced fresh spring onions
---
What you will need
---
1 ovenproof dish

1 spoon

1 big bowl

1 fork

Spoons to measure
---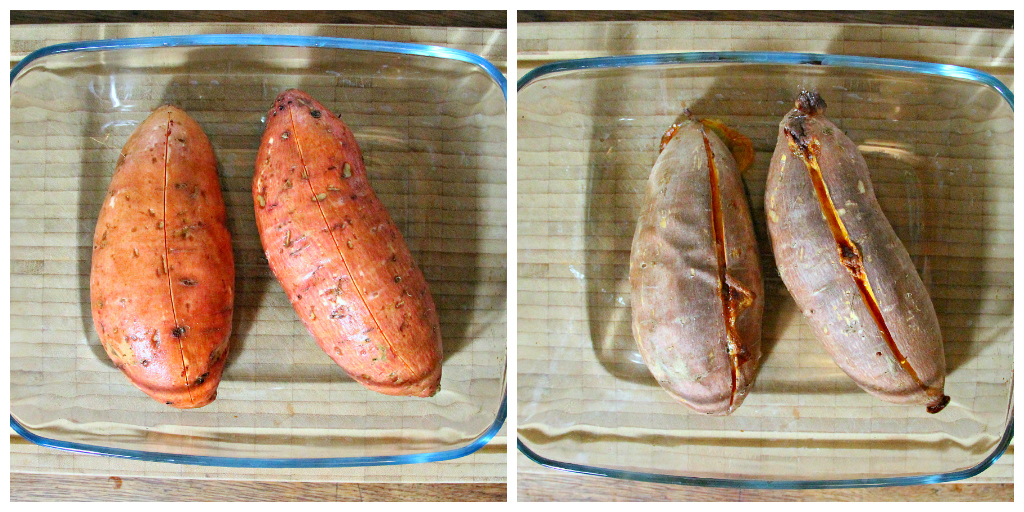 ---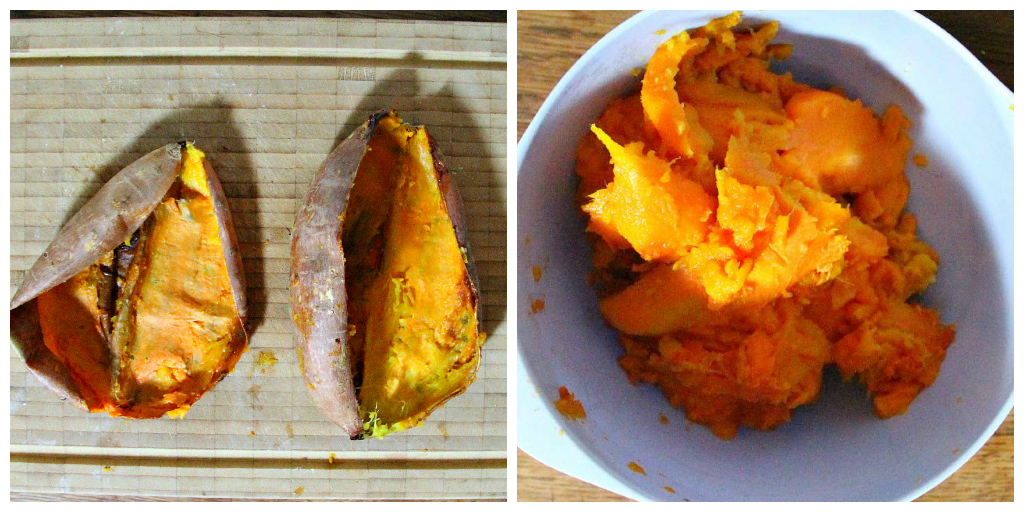 ---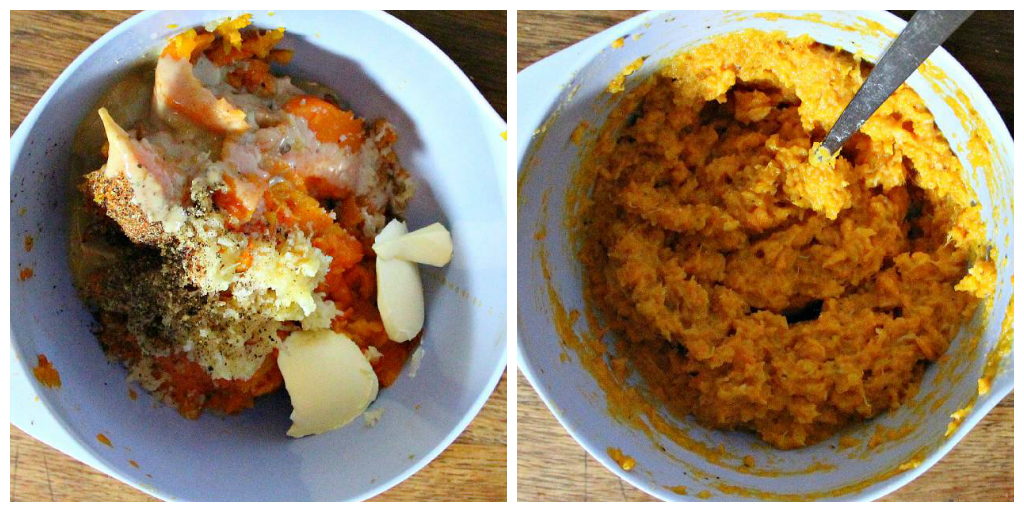 ---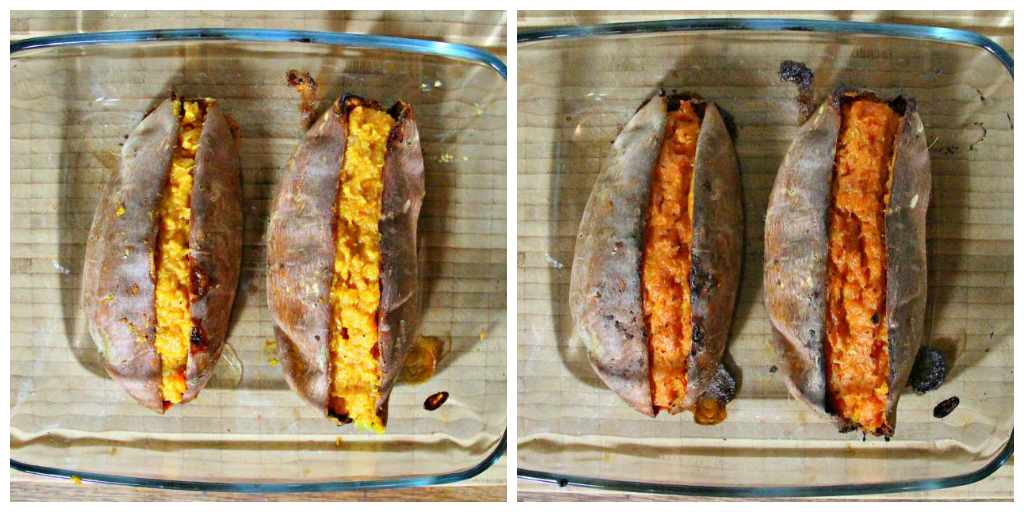 ---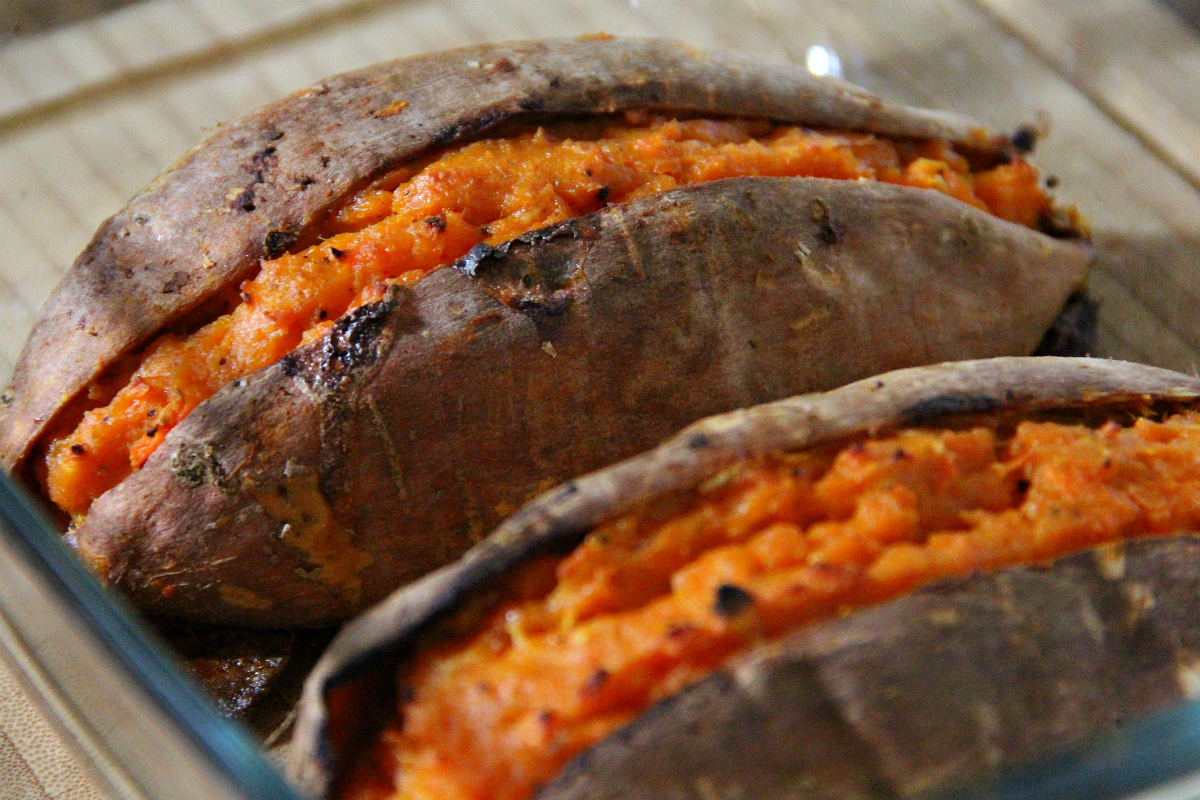 ---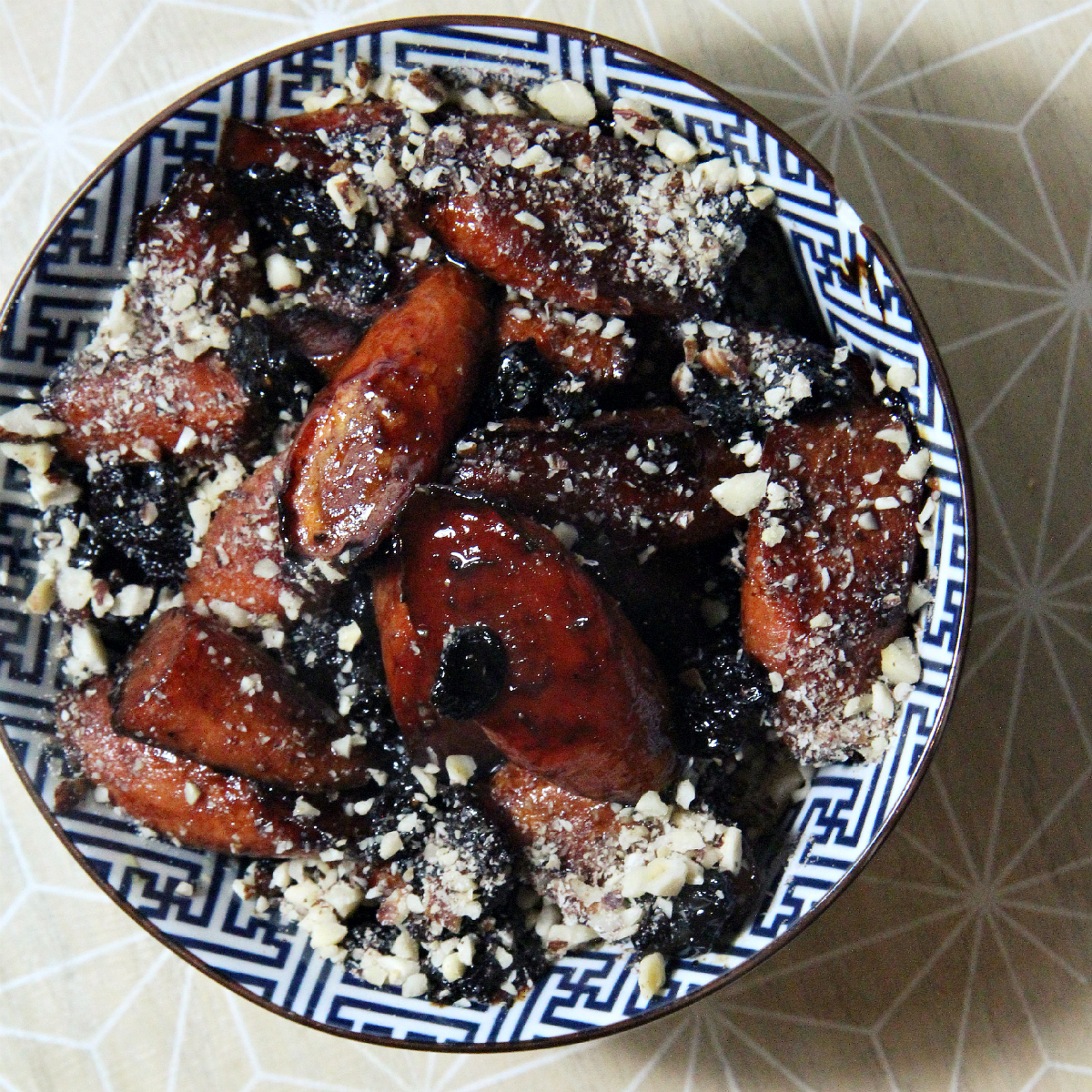 ---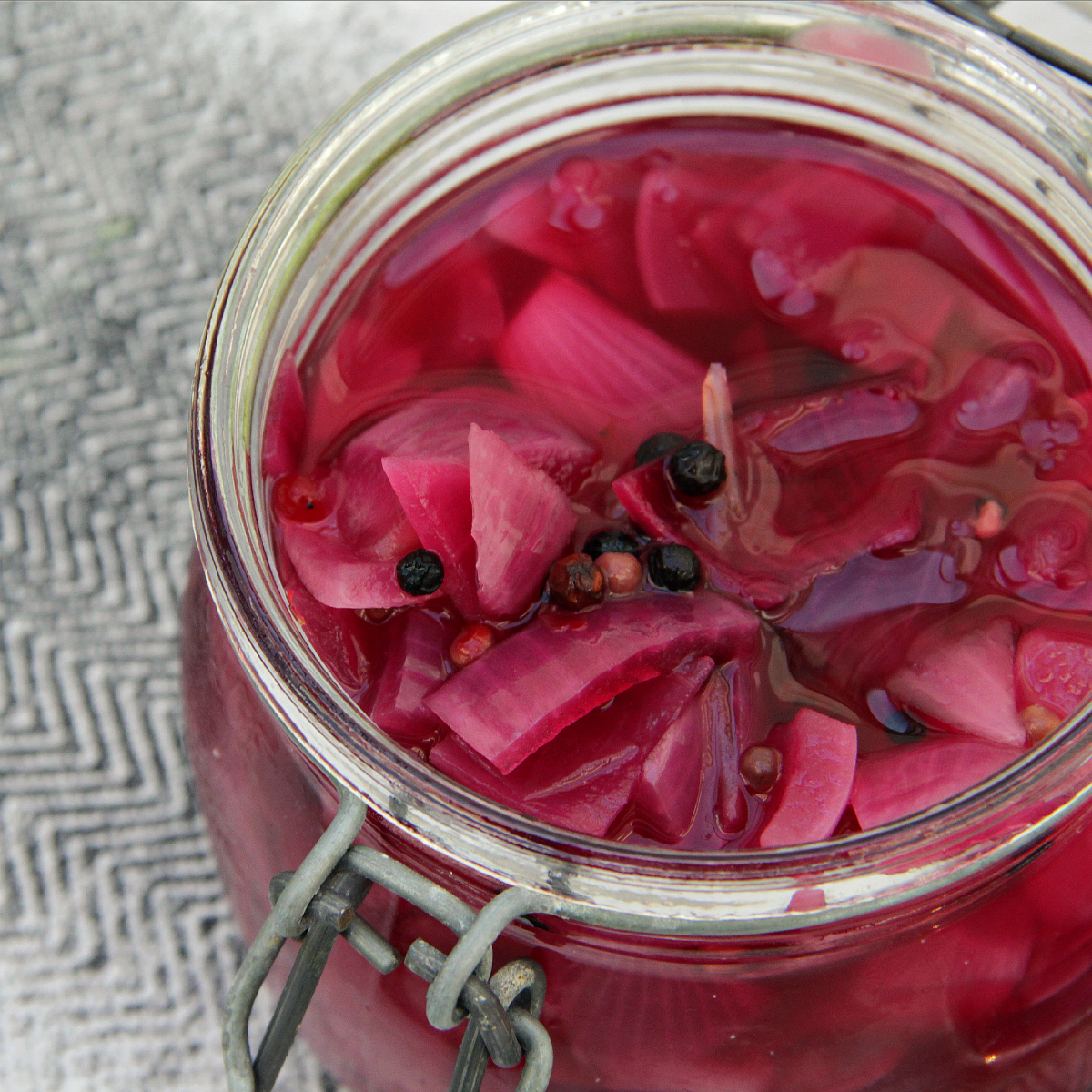 ---
Instructions
---
preheat the oven to 200c (390 F).

---

Gently wash the sweet potatoes, keep as much skin as possible. Cut it down the long side where you want the gap for the filling.

Put in the ovenproof dish and bake for about 1½ hour on normal setting on 200c (390 F) or until a knife can easily be put into the sweet potatoes. Baking time depends on the size of the sweet potatoes. Don't turn the oven off.

Take out and let cool down until safe to handle.

---

Carefully (!) scoop out the sweet potato from its shell using a spoon, saving the shell intact. Transfer the mash to a bowl.

---

Peel and grate the garlic into the bowl. Add the vegan butter, tahini, maple syrup, salt and pepper and mash until smooth with a fork.

---

Put the potato mash back into the sweet potato shells in the dish. Carefully close them back together again, leaving an open crack.

Bake in the oven again on convection for about 25-30 minutes.

---

Serve with Oven Glazed Carrots & Raisins, Pickled Red Onions, sliced spring onions and a tahini drizzle (optional).
---
Enjoy !
---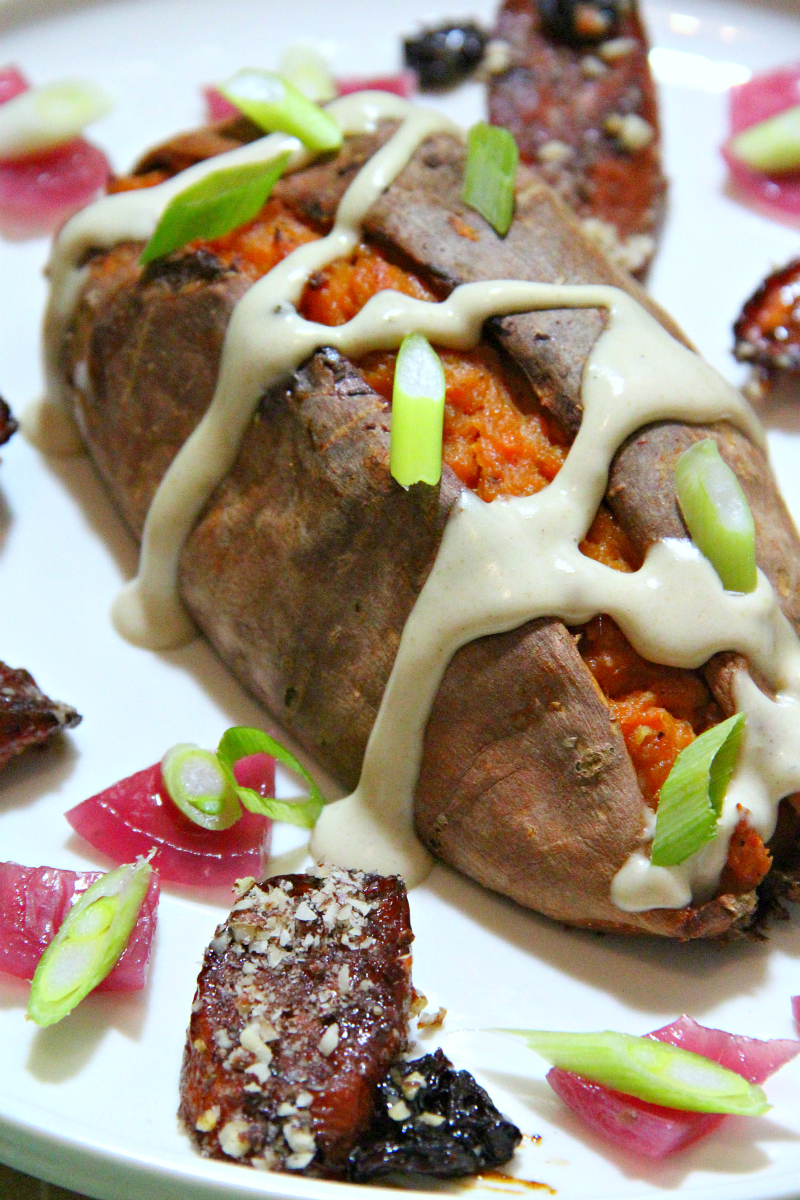 ---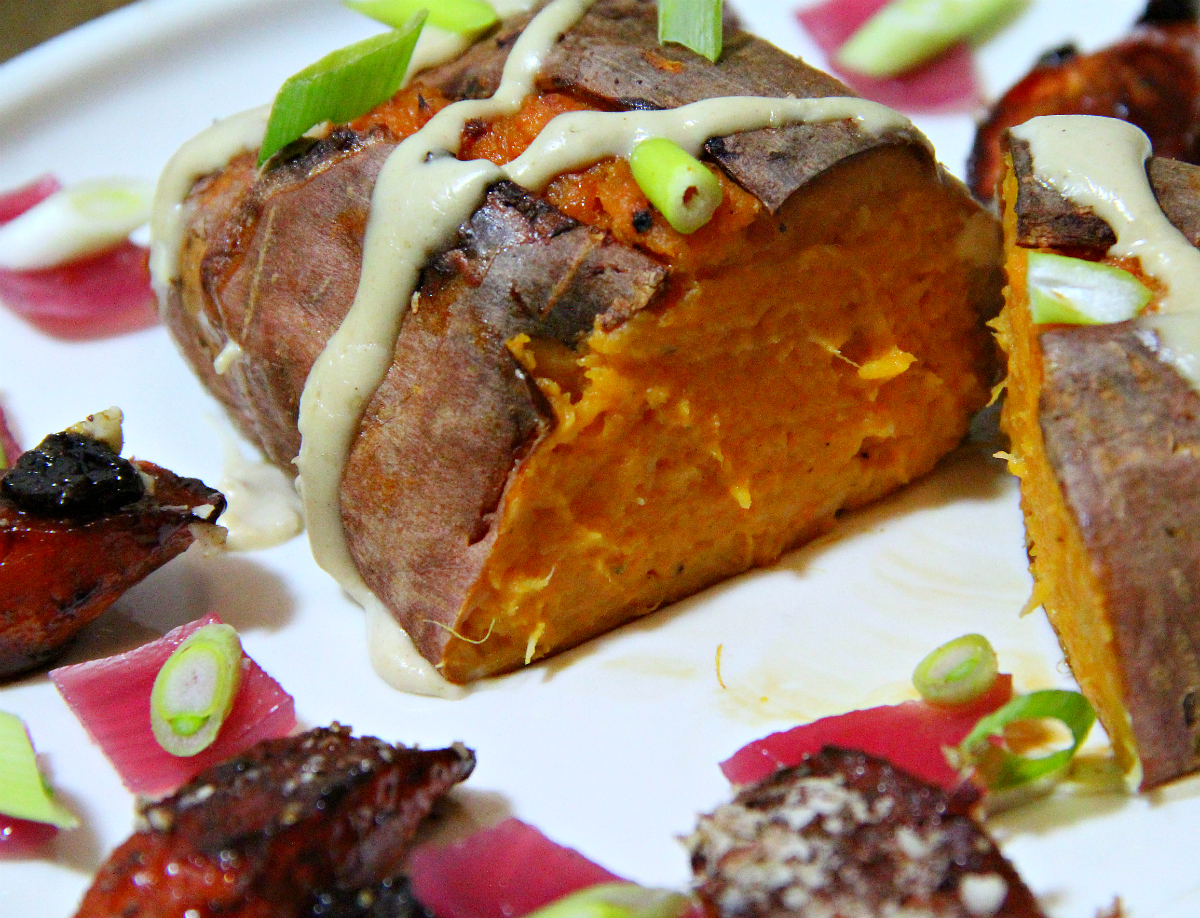 ---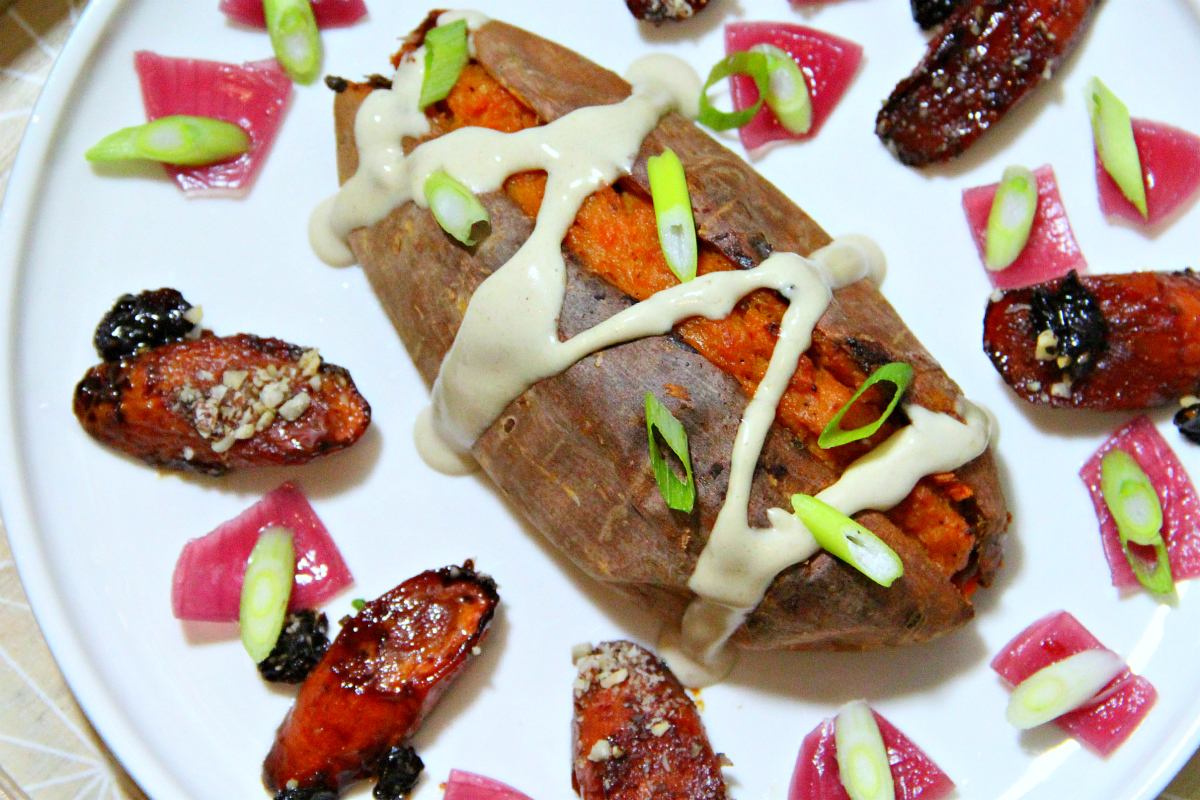 ---