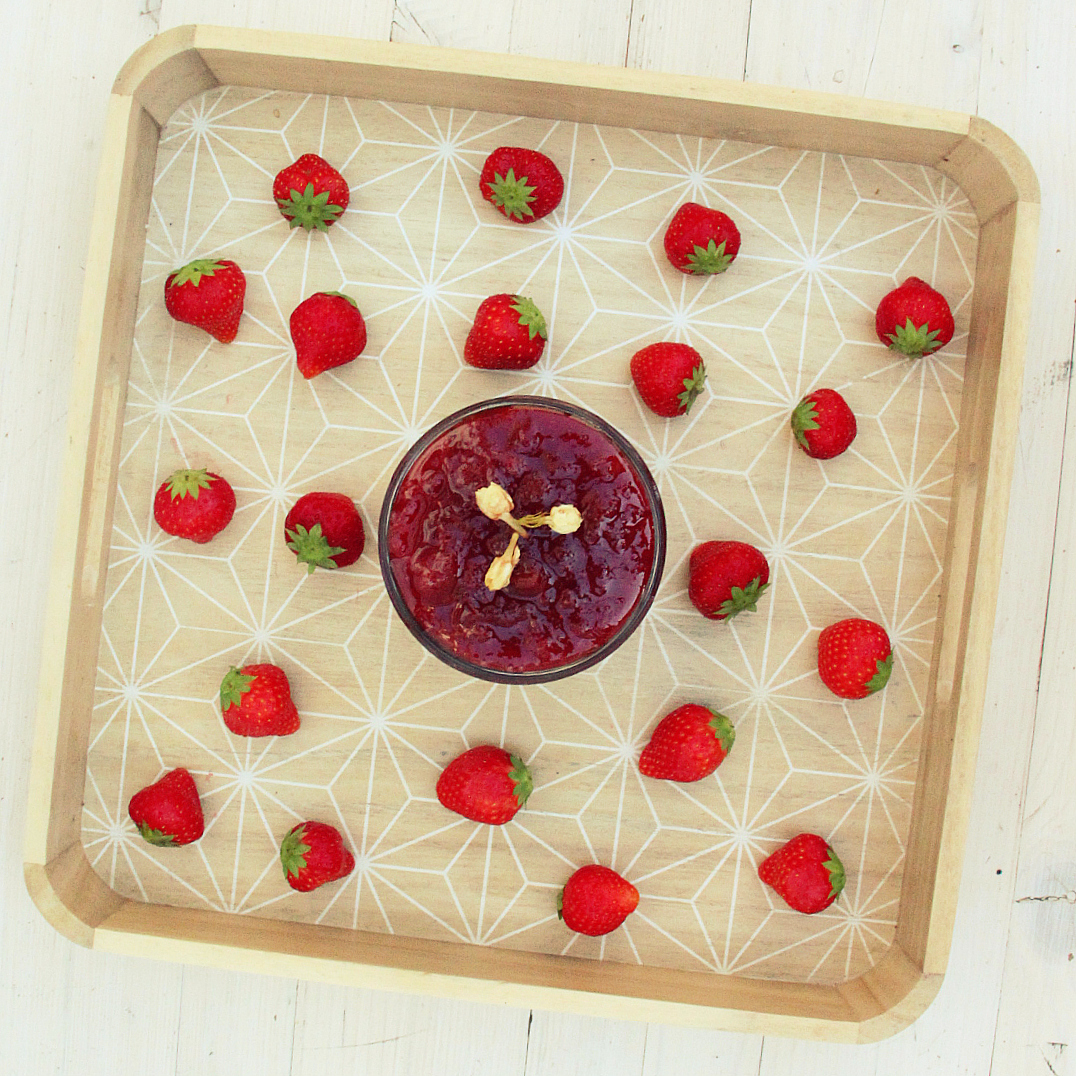 ---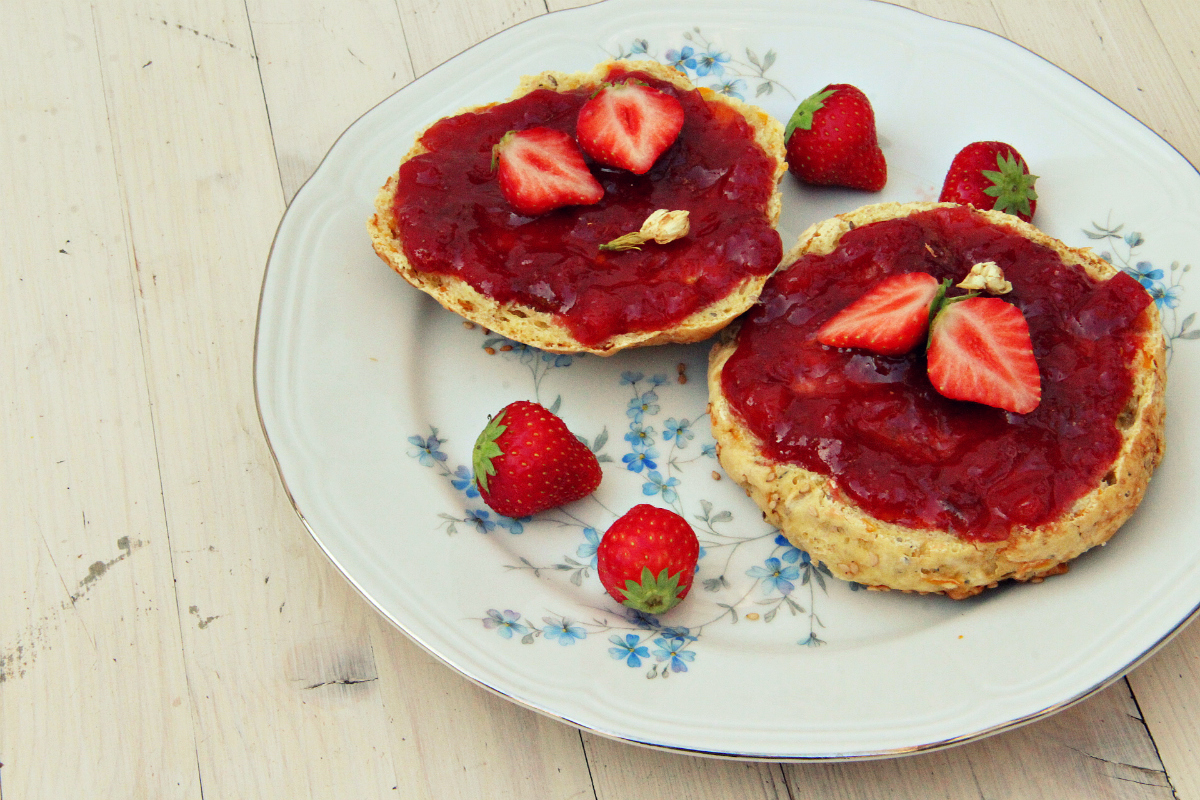 ---
This jam is a bit different that the usual strawberry jam. The exotic hint of jasmine, peach and lime gives this jam an unusually fresh and flowery flavour profile. It's perfect on served on:
---
---
And if you like unusual jams then check out:
---
---
Makes 0.5 L jam (16 oz)
---
Ingredients
---
300g fresh strawberries (0.70 lbs)

3 donut peaches

Juice of 1 limes

2.5 dl of granulated sugar (

1 cup

)

1 tablespoon of dried jasmine flowers
---
What you will need
---
Cutting board and knife

1 small pot + spoon to stir

0.5 L (16 oz) mason jar or other tight lid glass storage
---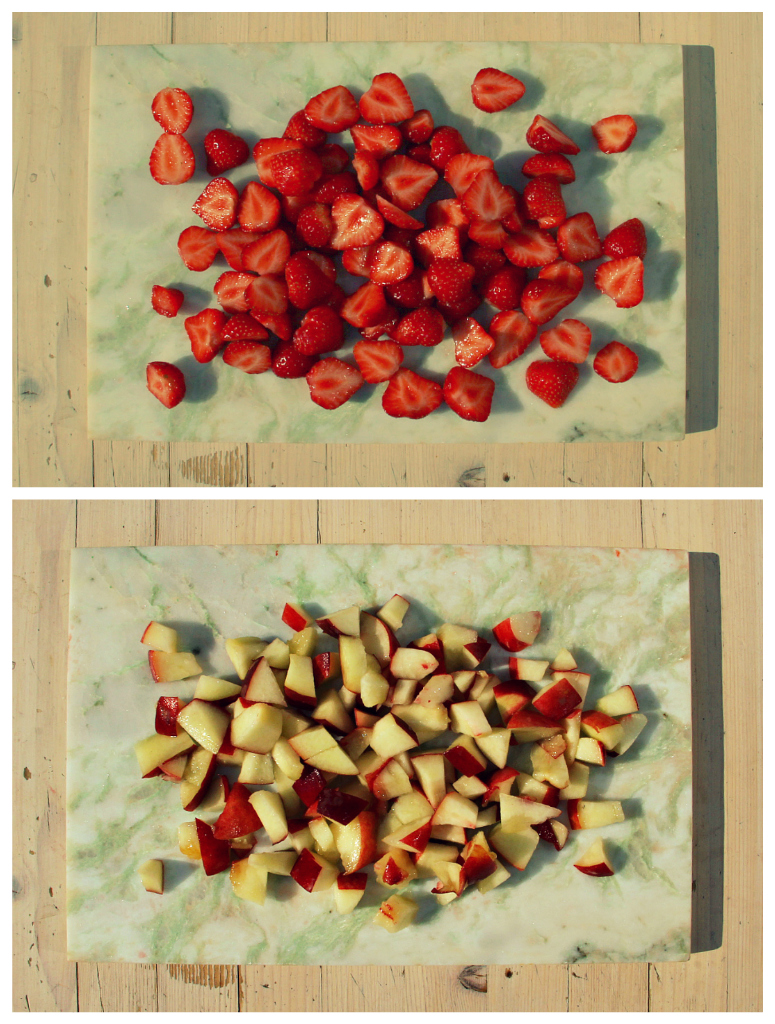 ---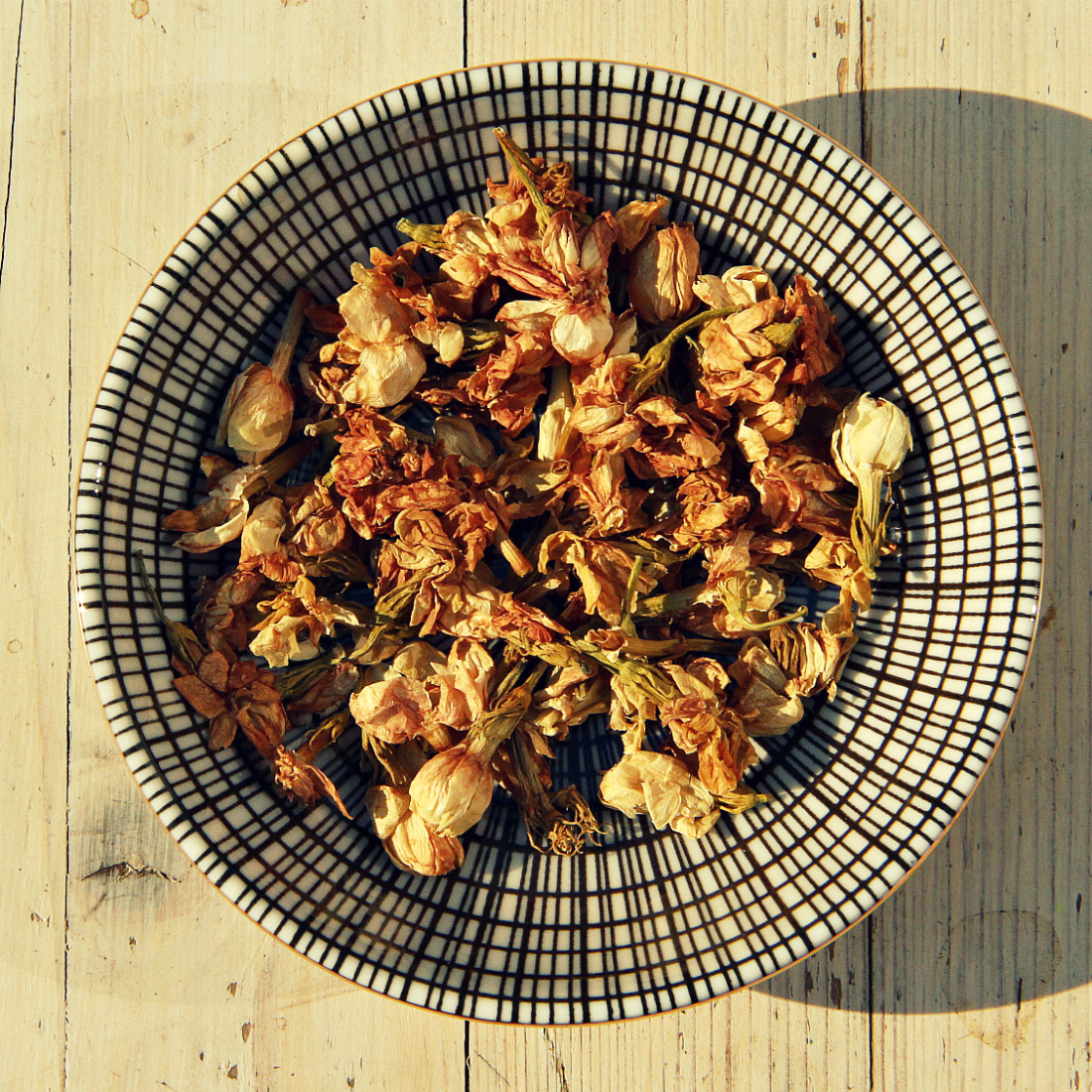 ---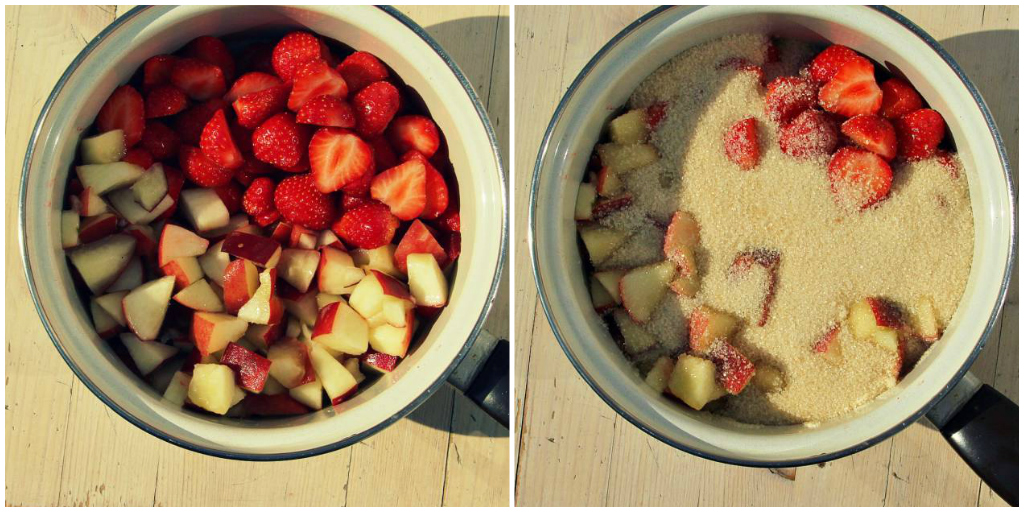 ---
Instructions
---
Sterilizing jars and timing
---
The jar should be clean, sterilized and hot when the jam is finished, so prepare it while the jam is cooking.

---

Wash your glass jar in hot soap.

---

Boil the rubber closure (if any) for a few minutes separately.

---

Put the glass (without the rubber if any) in the oven on 140°c (280°F) and bake until dry.

---

Take out just before the jam is ready, so the glass is hot and the jam is hot, this will prevent the glass from breaking when pouring the hot jam into it.

---

Sterilizing is important to keep your jam from spoiling. If sterilized well a jam can keep good unopened for about 6 months. After opening if should be stored in the fridge.
---
Jam
---
Roughly chop all the strawberries and the donut peaches. I used small ripe flavourful strawberries and cut them in half, if you have bigger strawberries, chop them a bit smaller.

---

Add the cut fruit, sugar, jasmine and lime juice to a small pot. Let simmer on low heat without a lid on for about 30-40 minutes. Stir occasionally until the jam looks thicker in texture with small bits of softened fruit.

---

Let the jam cool down and then transfer it to a sterilized glass jar, leaving about 2-3 cm / an inch free space on top. Tap gently to remove potential trapped airbubbles. Cover with the lid but don´t seal shut, let cool for 5 minutes, then seal shut while still hot.

---

If the jar is sterilized well, the jam will stay good for months and the sugar will help to preserve it. When opened store in the fridge for 2-3 weeks. Most likely it wont last that long anyways, it tastes so good !
---
Enjoy !
---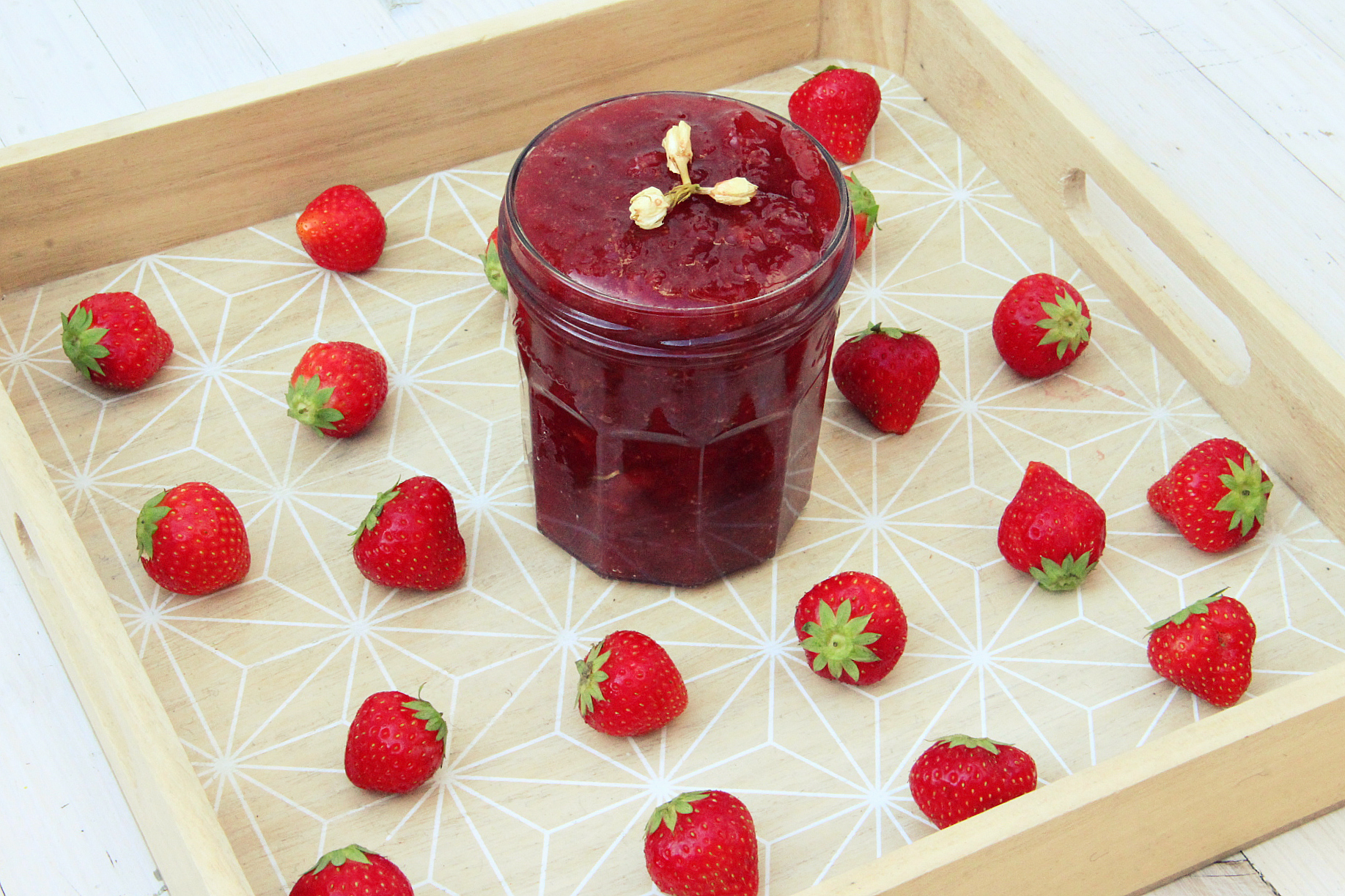 ---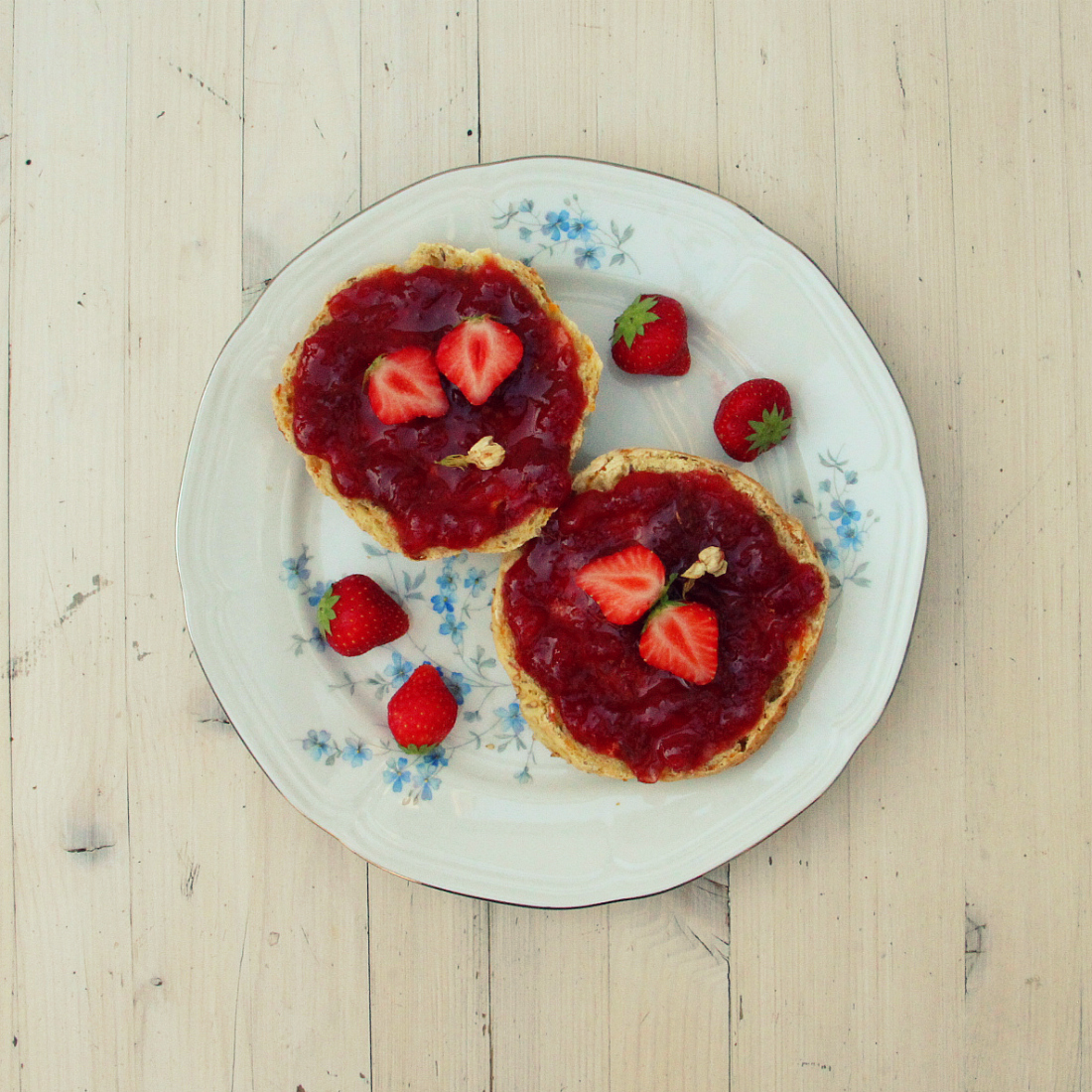 ---