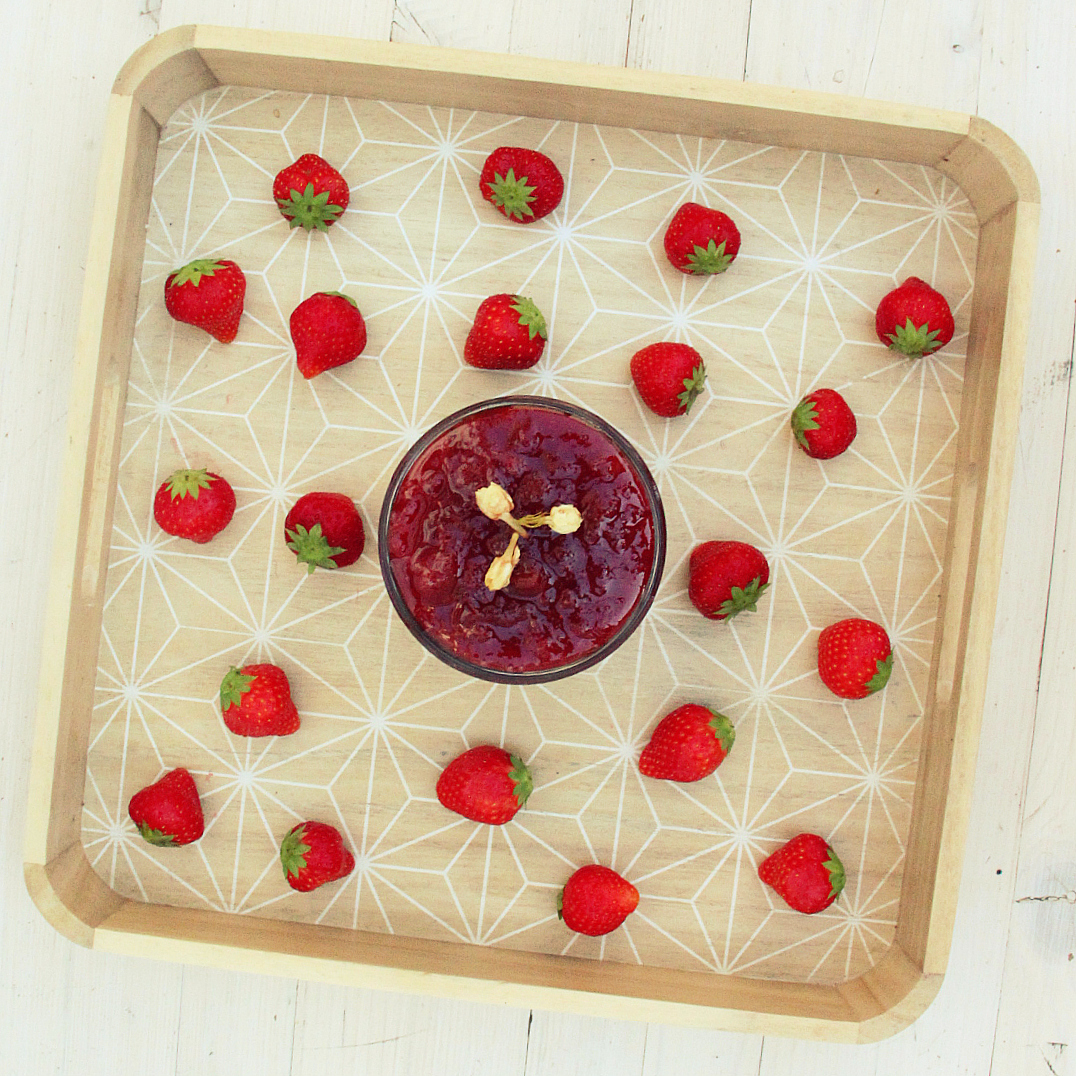 ---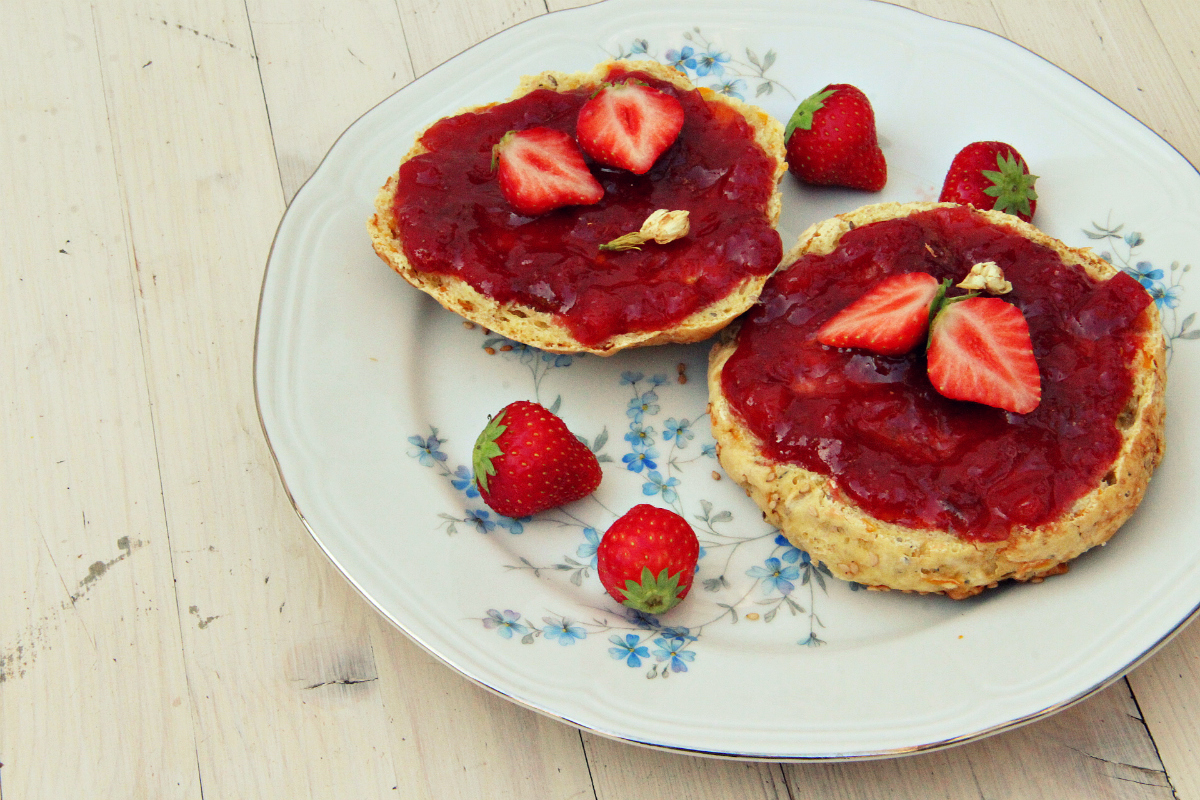 ---
This jam is a bit different that the usual strawberry jam. The exotic hint of jasmine, peach and lime gives this jam an unusually fresh and flowery flavour profile. It's oh-so refreshing and perfect on freshly baked buns like the:
---
---
The jam is also great on pancakes, like the danish specialty Vegan Klatkager / Danish Rice Pancakes or these Mini Vegan Banana Pancakes. And if you like unusual jams then check out the Pineapple Jam.
---
Makes 0.5 L jam (16 oz)
---
Ingredients
---
300g fresh strawberries (0.70 lbs)

3 donut peaches

Juice of 1 limes

2.5 dl of granulated sugar (

1 cup

)

1 tablespoon of dried jasmine flowers
---
What you will need
---
Cutting board and knife

1 small pot

0.5 L (16 oz) mason jar or other tight lid glass storage
---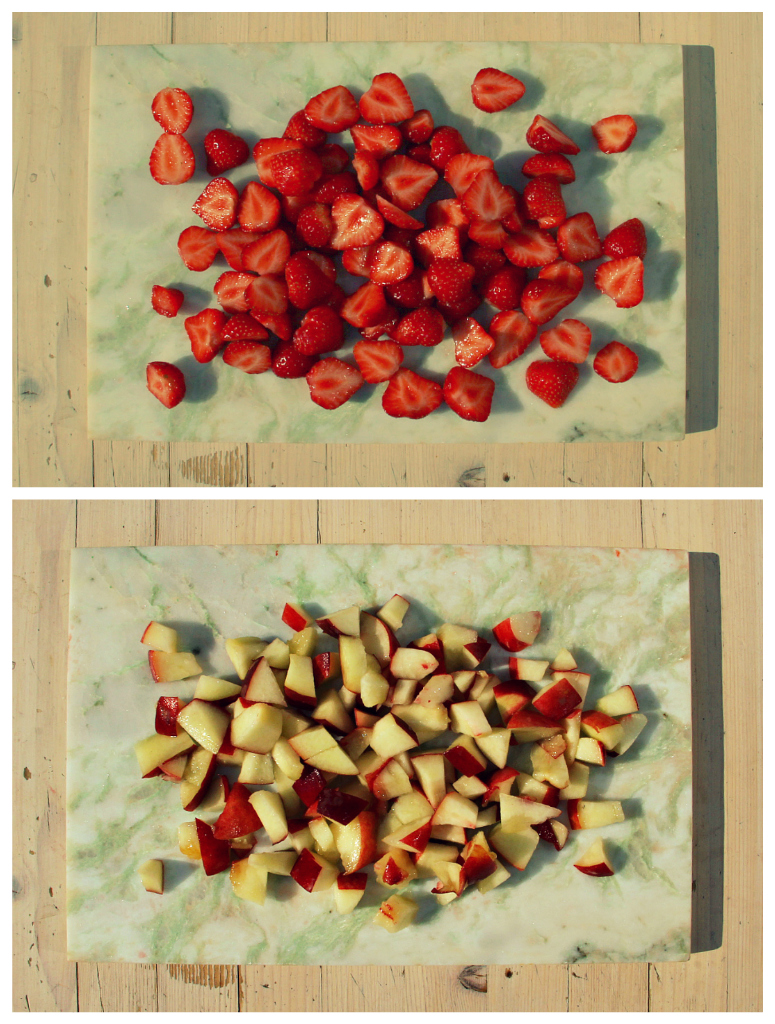 ---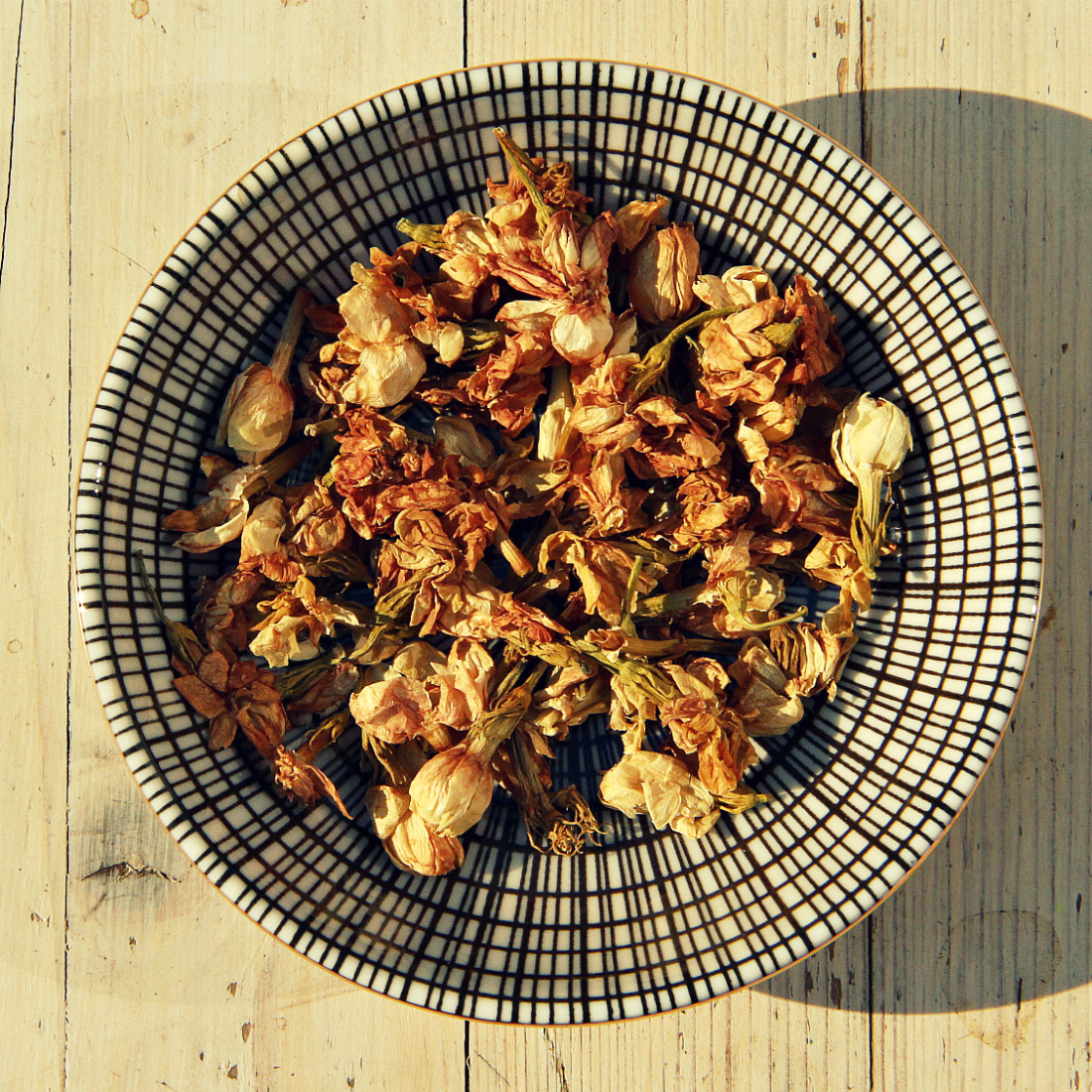 ---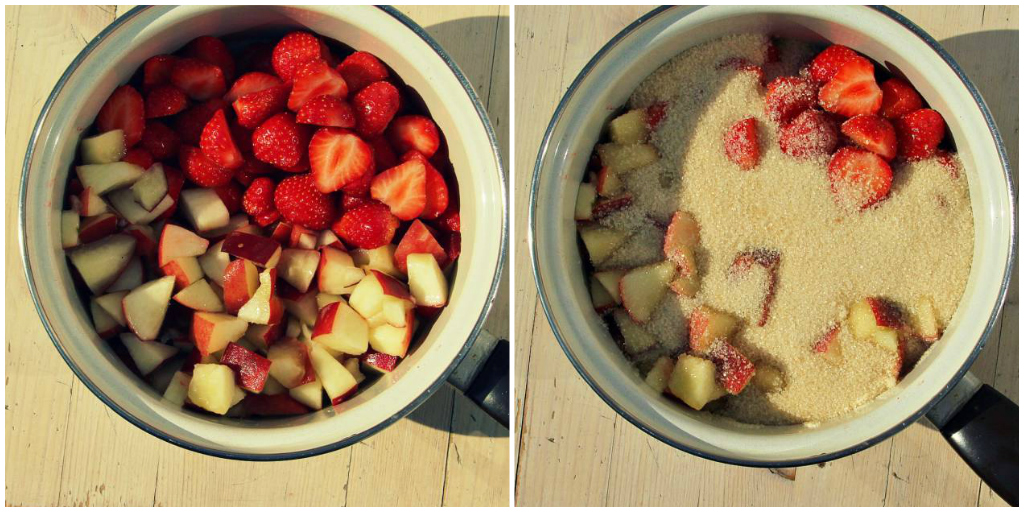 ---
Instructions
---
Roughly chop all the strawberries and the donut peaches. I used small ripe flavourful strawberries and cut them in half, if you have bigger strawberries, chop them a bit smaller.

---

Add the cut fruit, sugar, jasmine and lime juice to a small pot. Let simmer on low heat without a lid on for about 40 minutes. Stir occasionally until the jam looks thicker in texture with small bits of softened fruit.

---

Let the jam cool down and then transfer it to a sterilized mason jar or other glass jar. I boil my glass jars, to make sure theyre sterilized.

---

Keep The strawberry jasmine peach jam refrigerated over night before serving. If the jar is sterilized well, the jam will stay good for months and the sugar will help to preserve it. Most likely it wont last that long anyways, it tastes so good !

---

Can be paired with Vegan Klatkager / Danish Rice Pancakes, Mini Vegan Banana Pancakes, homemade buns like Vegan Herbal Carrot Buns or the Vegan Sweet Potato Buns and what you prefer to put jam on.
---
Enjoy !
---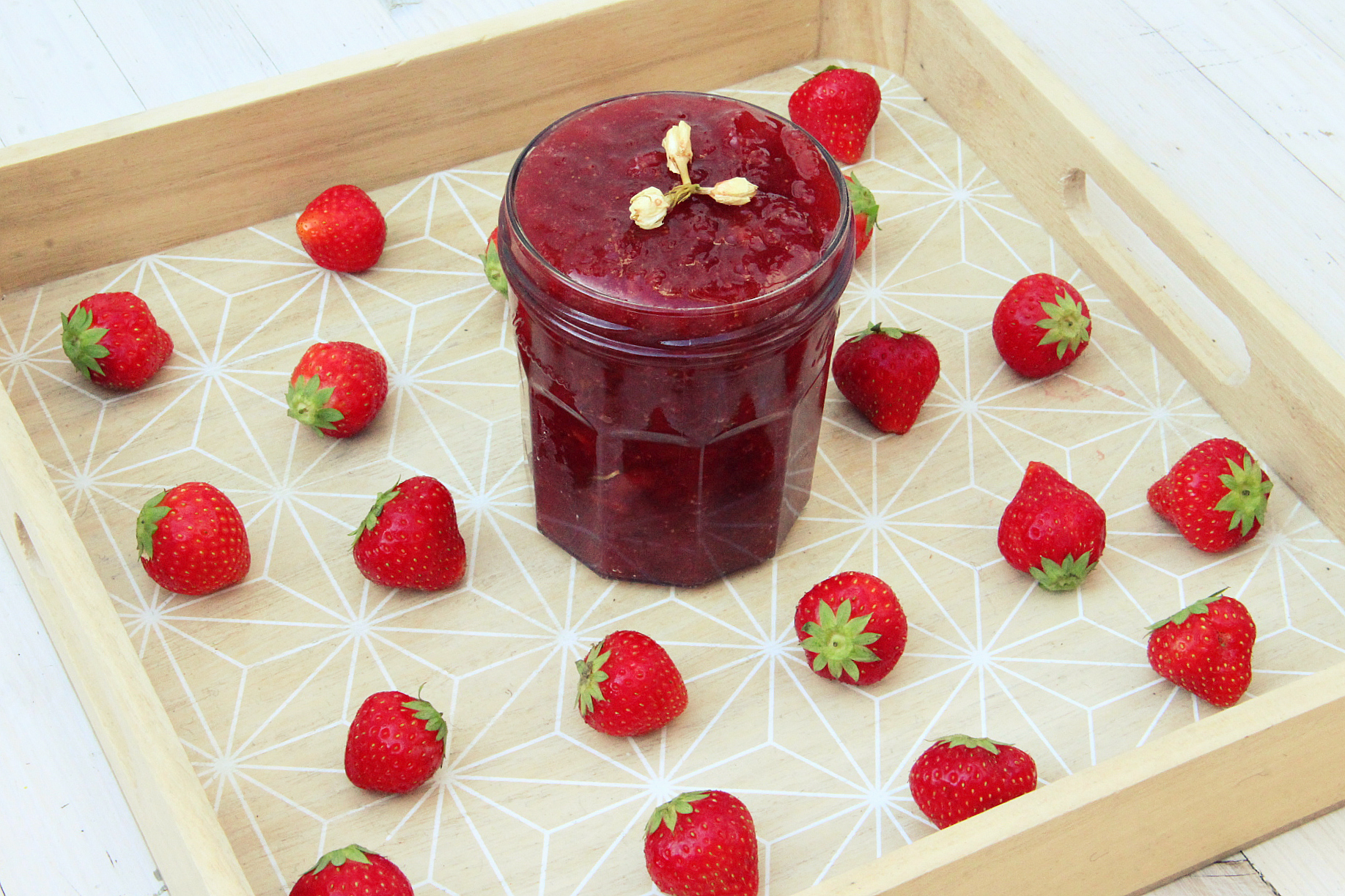 ---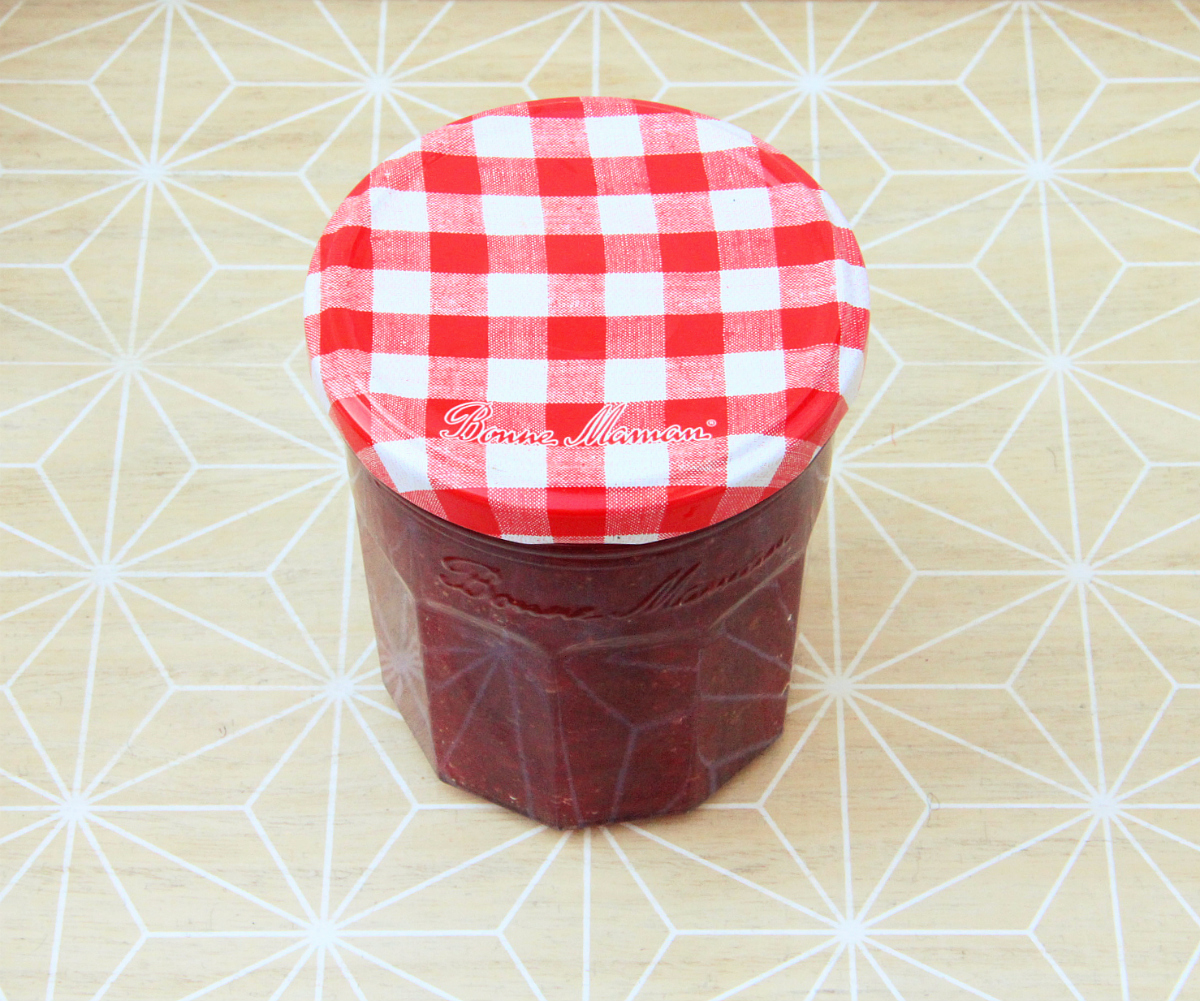 ---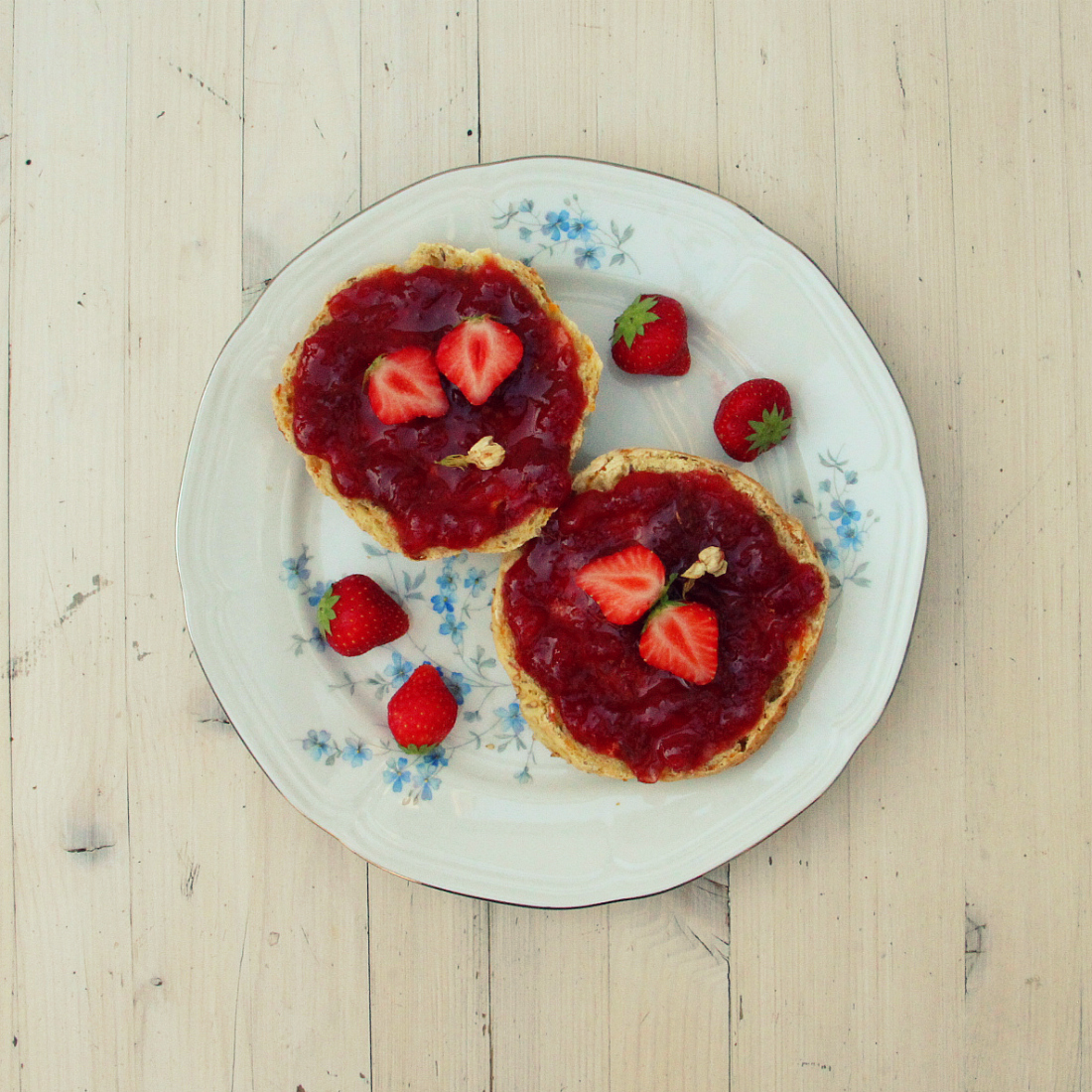 ---