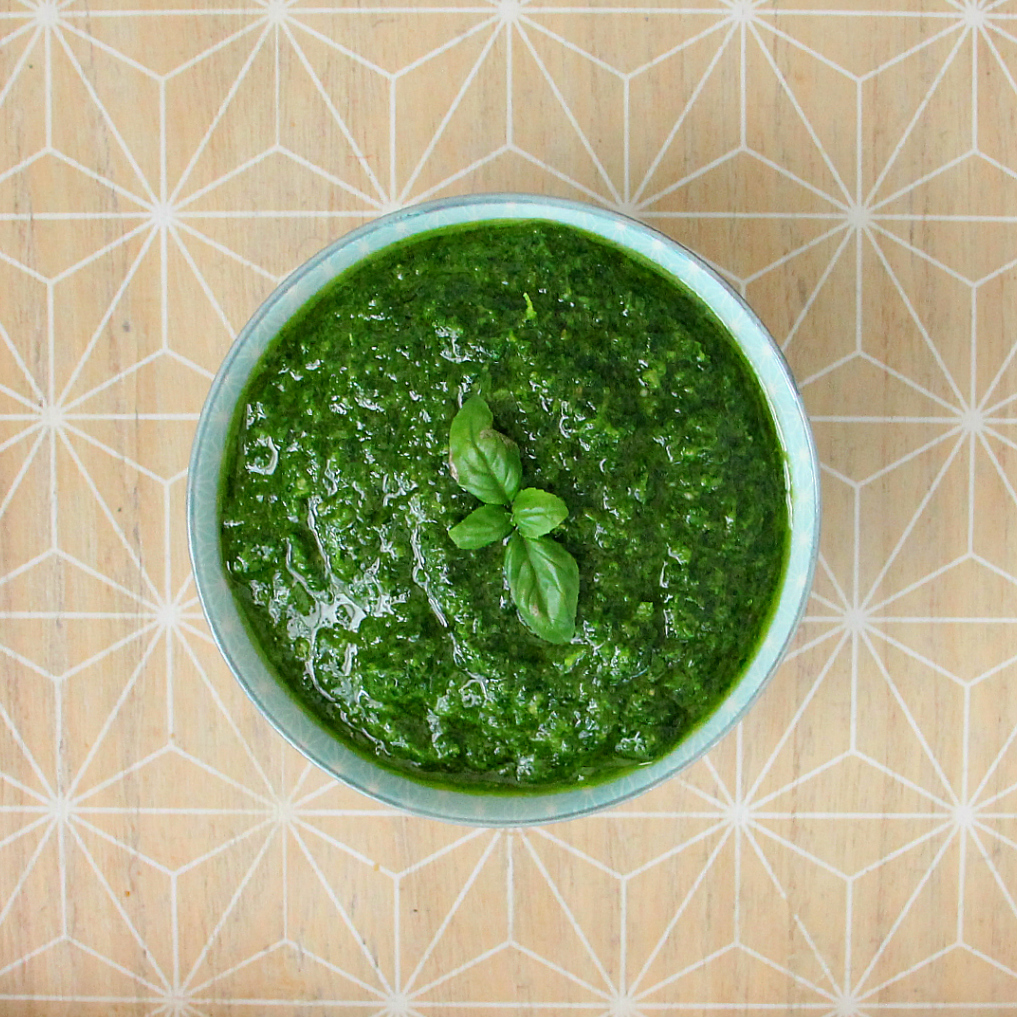 ---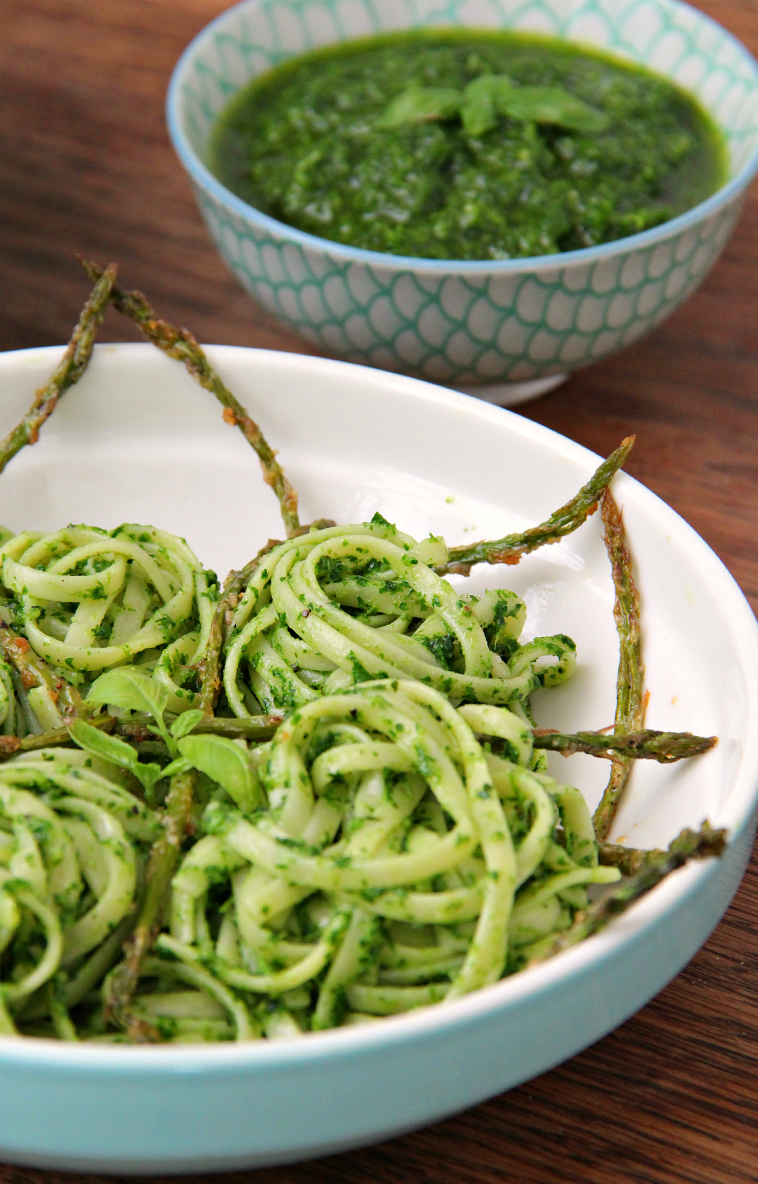 ---
Parsley pesto with a flavourful hint of fresh basil. Pine nutty earthiness, cheesy nutritional yeast and spiced with salt and pepper. Use a VERY good olive oil for this, as you will end up using a lot of it, and the flavour from the oil will be prevalent, so use a delicious and fruity one.
---
Like pesto in general? Then check out this:
---
---
Makes about 400 ml (13.5 oz)
---
Ingredients
---
100g fresh green curly parsley (3.5 oz)

20g fresh green basil (0.7 oz)

90g pine nuts (3.2 oz)

2.5 dl very good organic extra virgin olive oil (1 cup)

3 tablespoon nutritional yeast

½ teaspoon salt

½ teaspoon freshly grind pepper
---
What you will need
---
1 big bowl + 1 stick blender

OR 1 blender

Measuring spoons
---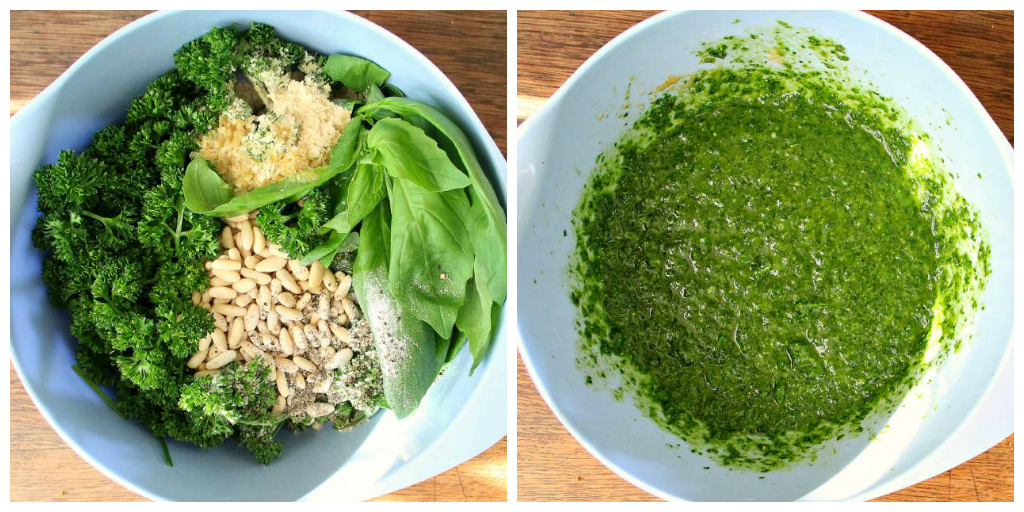 ---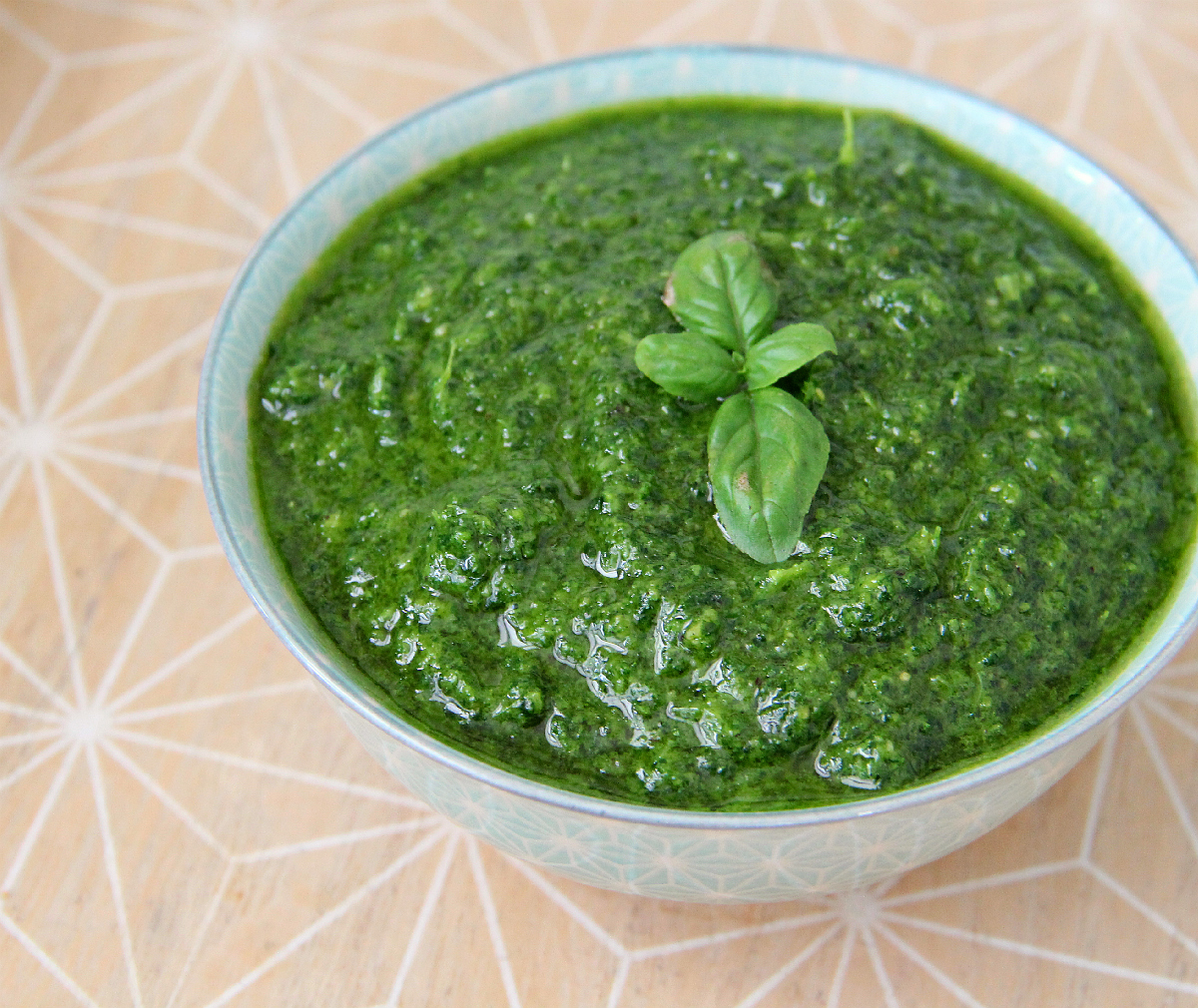 ---
Instructions
---
Wash the herbs thoroughly. Shake dry and pat dry.

---

Add the parsley, basil, pine nuts, olive oil, nutritional yeast, salt and pepper to a big bowl or a blender.

---

Blend smooth in the blender, or blend smooth in the bowl with the stick blender.

---

Add to an airtight container, keep refrigerated for about 4-5 days.

---

Can be enjoyed in sandwiches, wraps, burgers, dressing, or with pasta like in the Vegan Pasta Parsley Pesto & Asparagus like pictured.
---
Enjoy !
---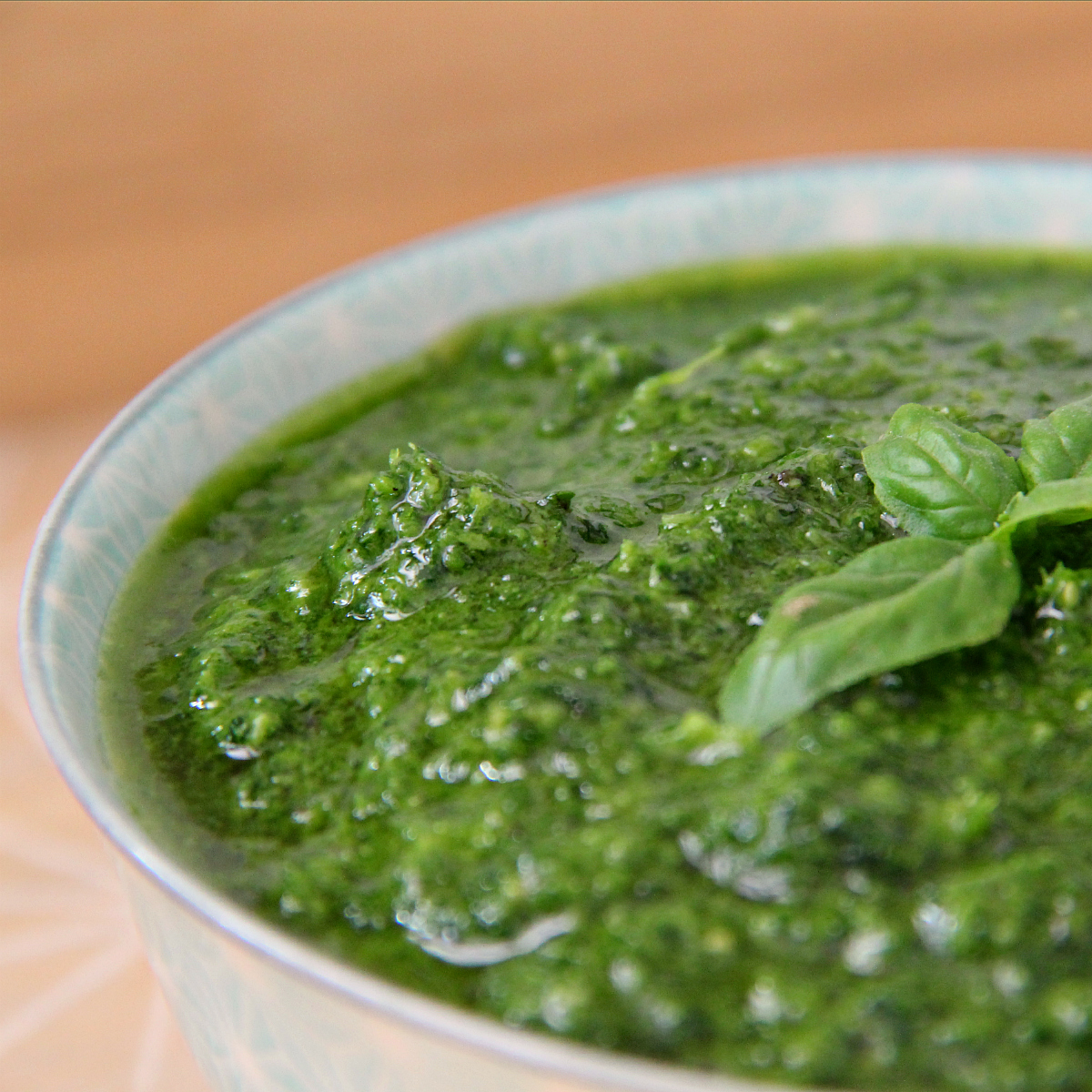 ---