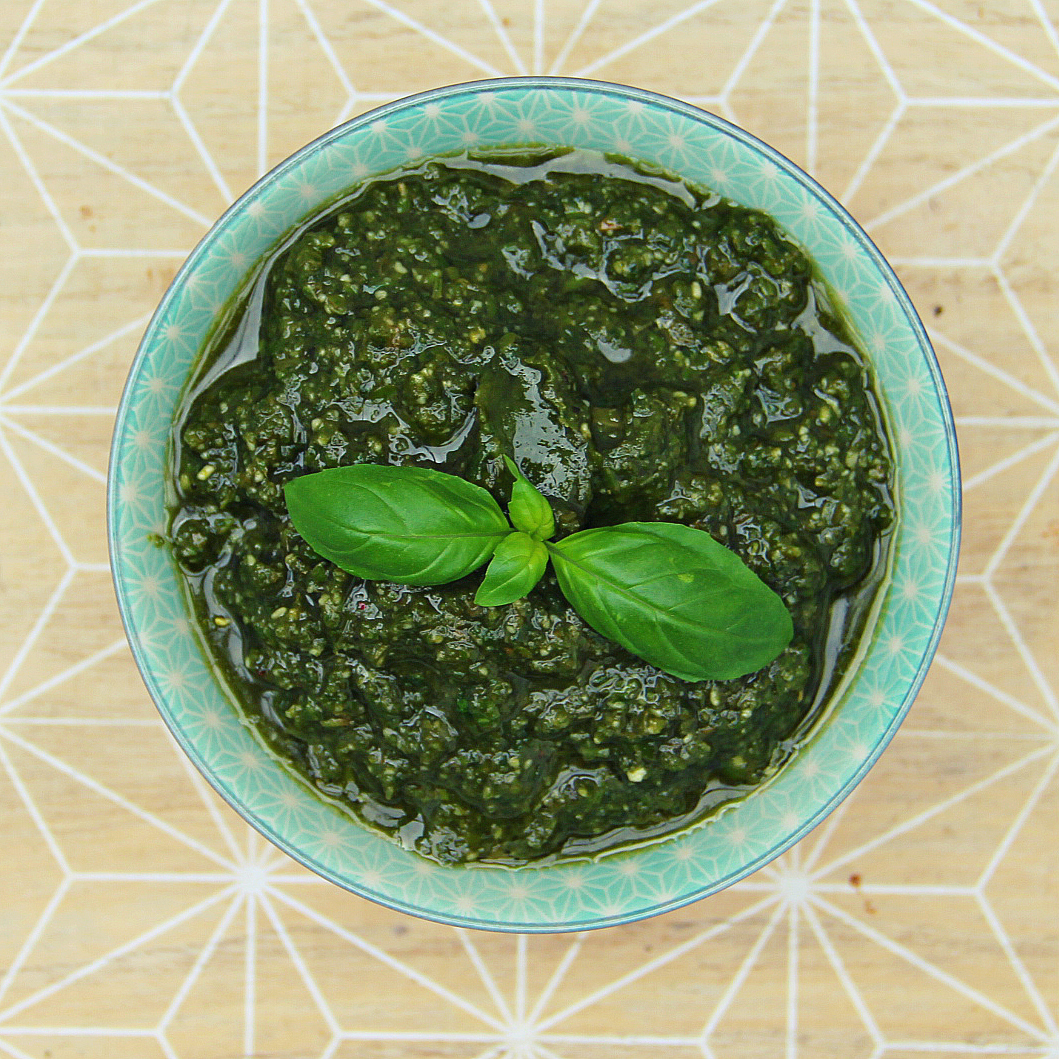 ---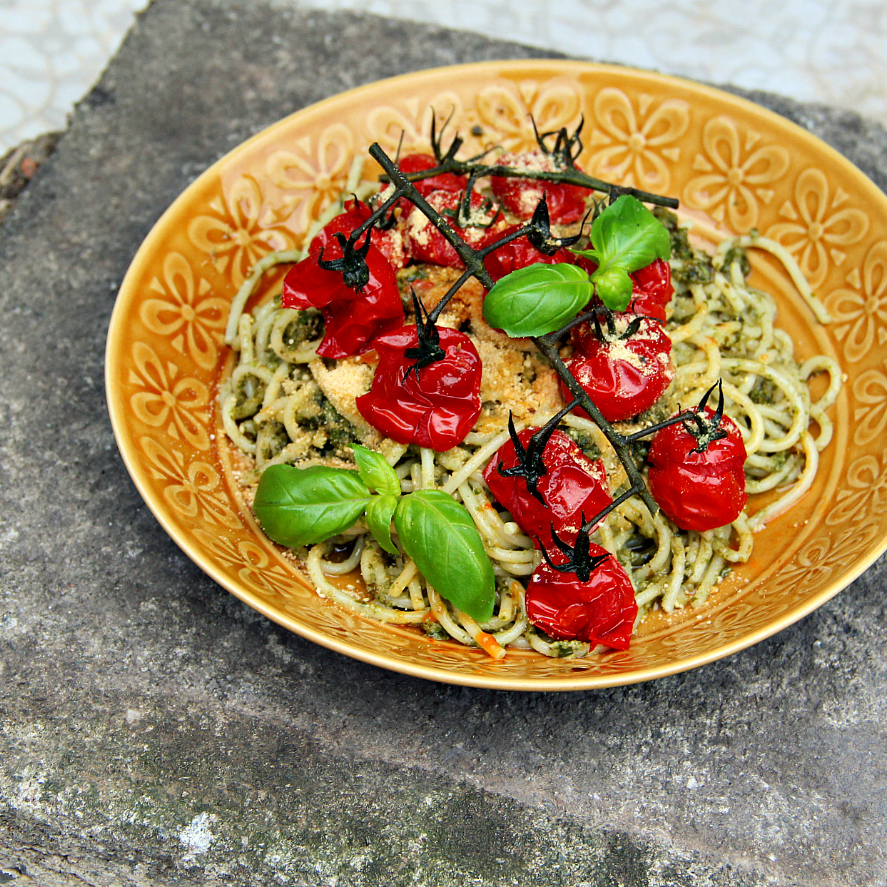 ---
If you have yet to try a homemade pesto, I urge you to try it at least once !
Store bought pesto is cheap and okay for the price, just okay I guess.. But once you've had the real deal.... oh my ! There's almost no going back. I say almost because pine nuts are a bit pricey, but they really give that good flavour !
I grow my own herbs and always use fresh basil – in everything basically! So I always have tons of it.
If you have a couple of plants of basil, and know how to take off the leaves correctly, you end up with much more basil in the end, since the correct way of pruning gives more basil with time. Go from taking leaves from one plant first, stop and take leaves from plant no. 2, and when you get to the fourth - or however many you have- the first plant have grown up again etc etc, giving you a constant supply of fresh basil, without it costing a fortune. (future blog post maybe?).
Anyways, this basil pesto is herbal, savoury, sweet, nutty, cheesy (!) and just wonderful to put on anything, may it be a toast, sandwich, in a lasagna, stew or pasta dish
This pesto is also used in the Vegan Pasta Pesto Roasted Cherry Tomatoes, and there the recipe requires the exact amount as shown in this recipe, or you can try the Pasta with Creamy Vegan Olive Pesto Sauce that also uses this pesto. Like pesto in general? Then maybe try the Vegan Parsley Basil Pine Nut Pesto.

---
Makes about 200 ml (6-7 oz)
---
Ingredients
---
5-6 big (!) handfuls of fresh basil

90 g pine nuts (0.20 lbs)

1.2 dl

extra virgin olive oil (

½ cup

)

4-5 tablespoons nutritional yeast

Salt and pepper to taste
---
What you will need
---
A blender

1 measuring cup
---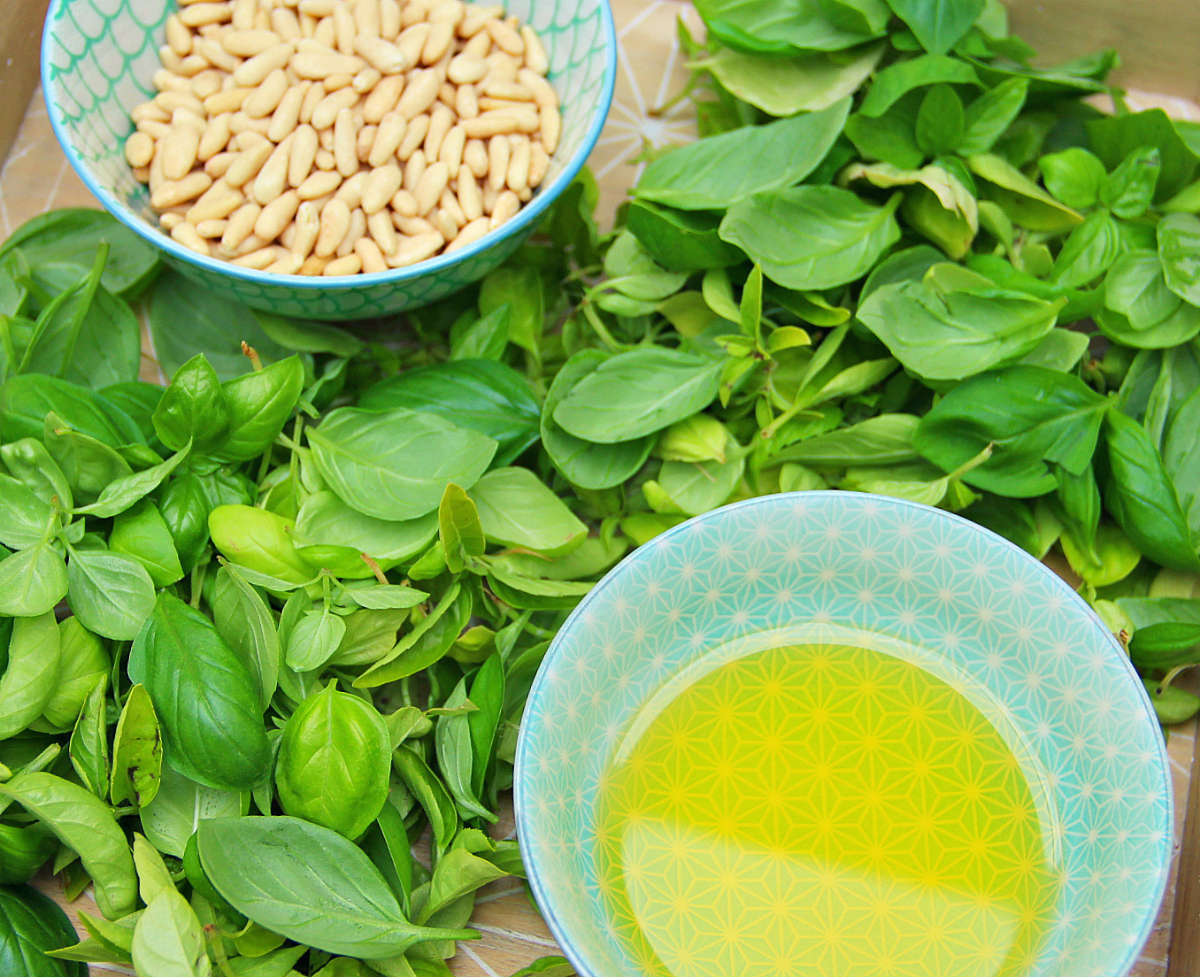 ---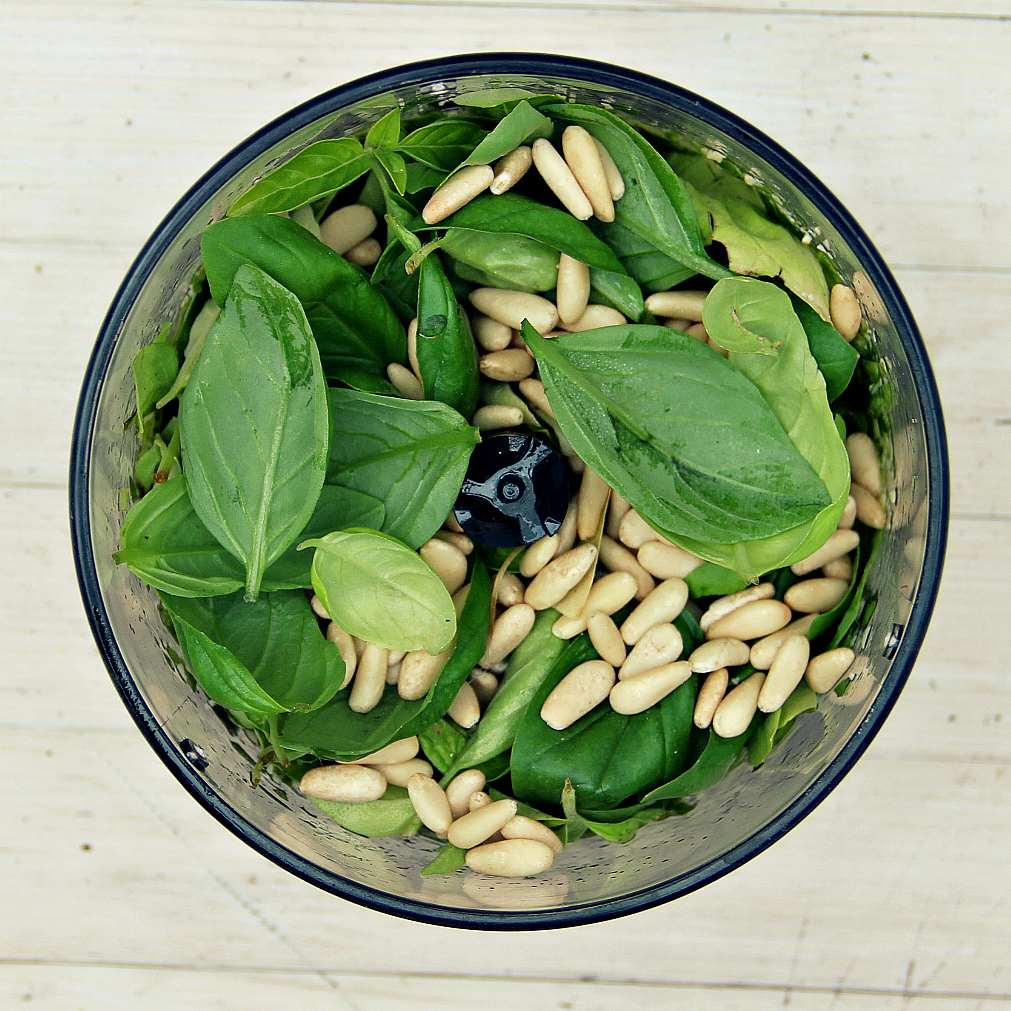 ---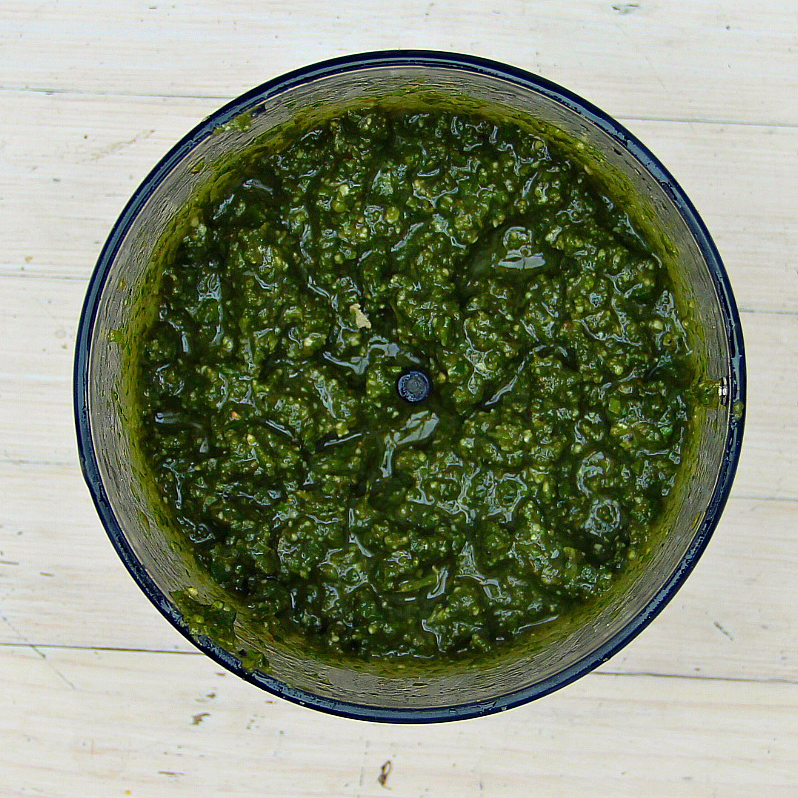 ---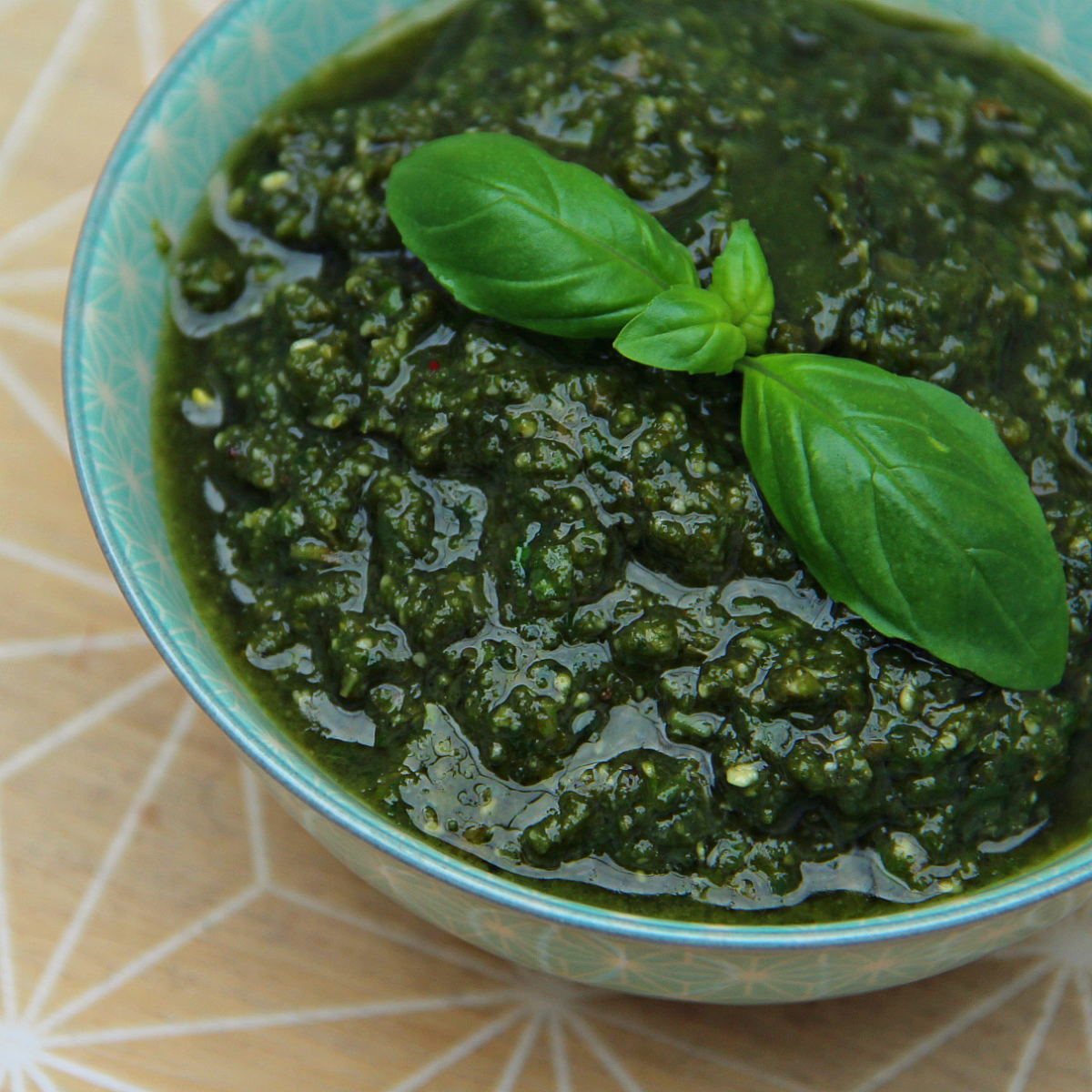 ---
Instructions
---
Wash all of the basil and let dry.

---

Put the basil, pine nuts, olive oil and nutritional yeast in a blender. Blend until smooth.

---

Add salt and pepper to taste. If you like more nutritional yeast add a bit more and blend again for a few seconds.

---

If you make this pesto ahead of time and store it, you will find out that all the nutritional yeast and the pine nuts soak up a lot of the olive oil and it becomes a much firmer paste. If you wanna store this pesto then add olive oil as needed when you use it. I choose to only use ½ cup (1.2 dl, still a lot!) and it is a perfect consistency when used right away.

---

Store in a tight lid glass jar or other container.

---

Can be used as a dip, in sandwiches, in stews and in the Vegan Pasta Pesto Roasted Cherry Tomatoes.
---
Enjoy !
---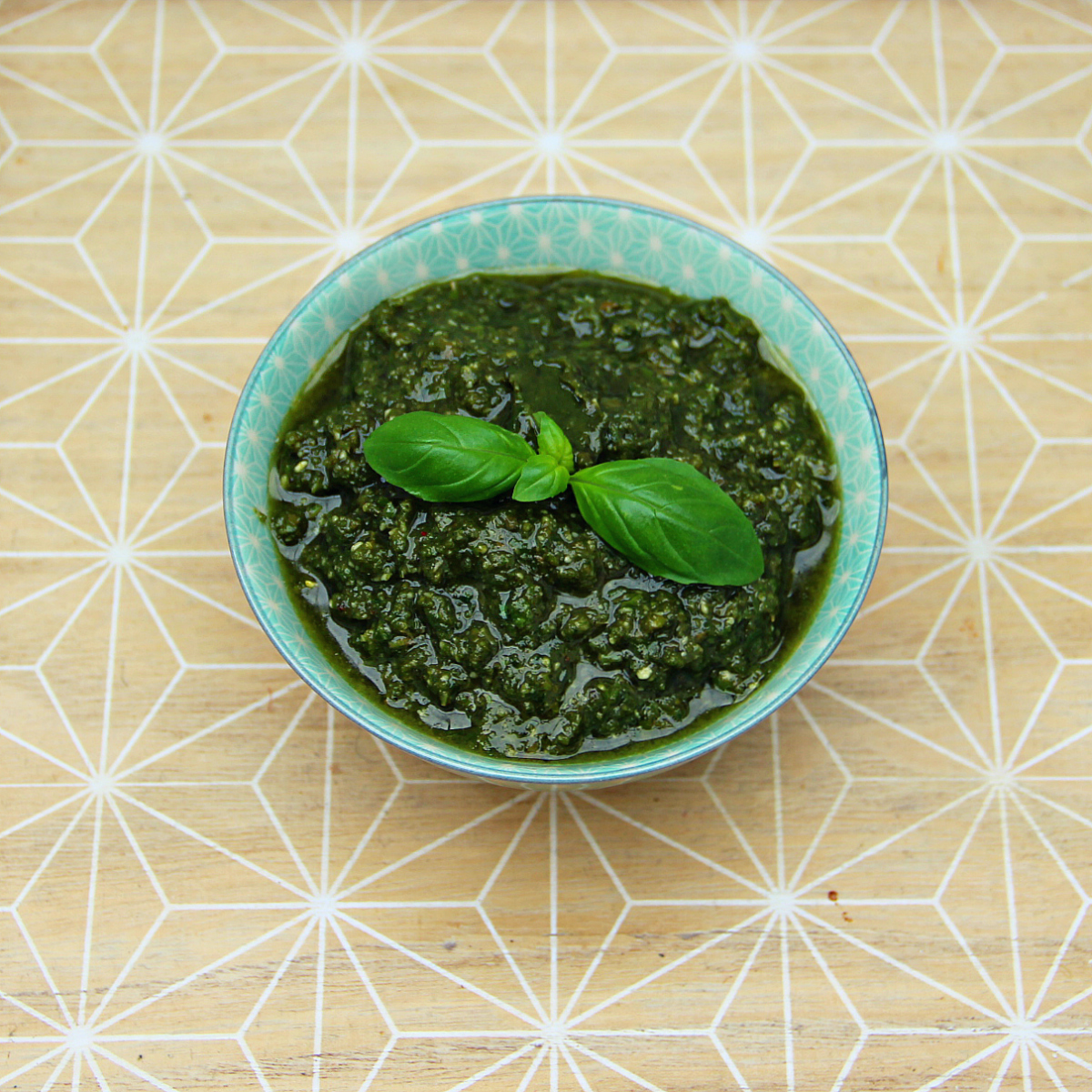 ---