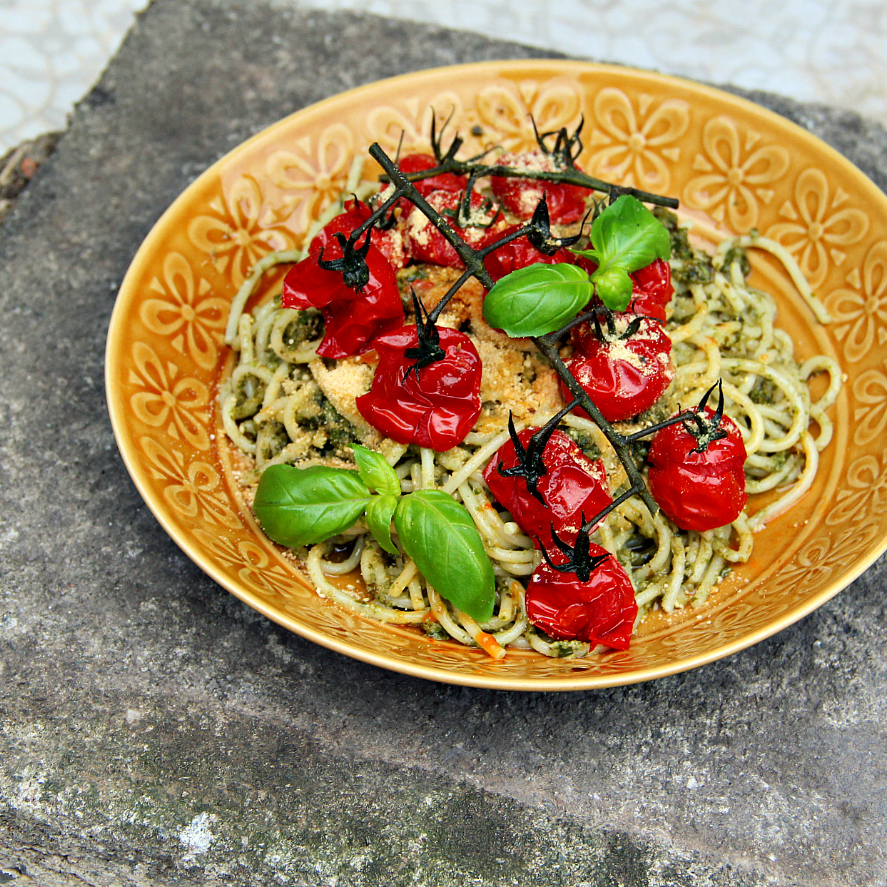 ---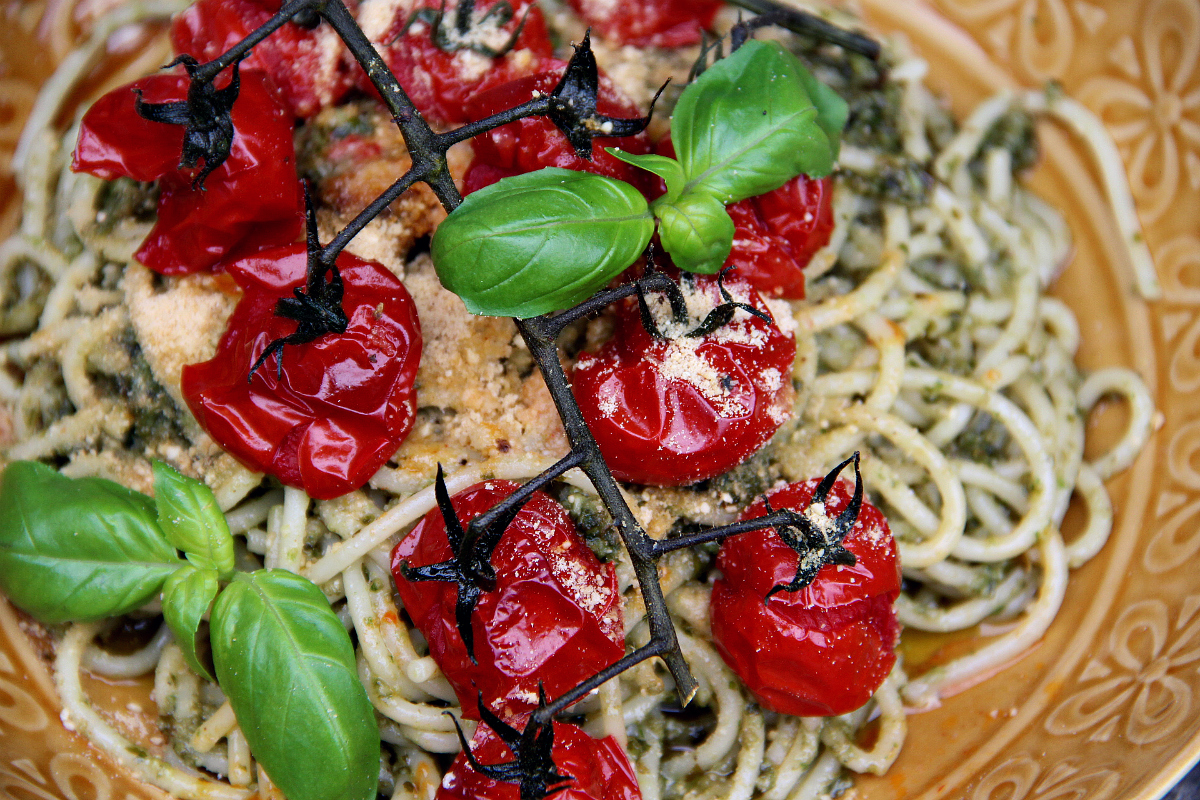 ---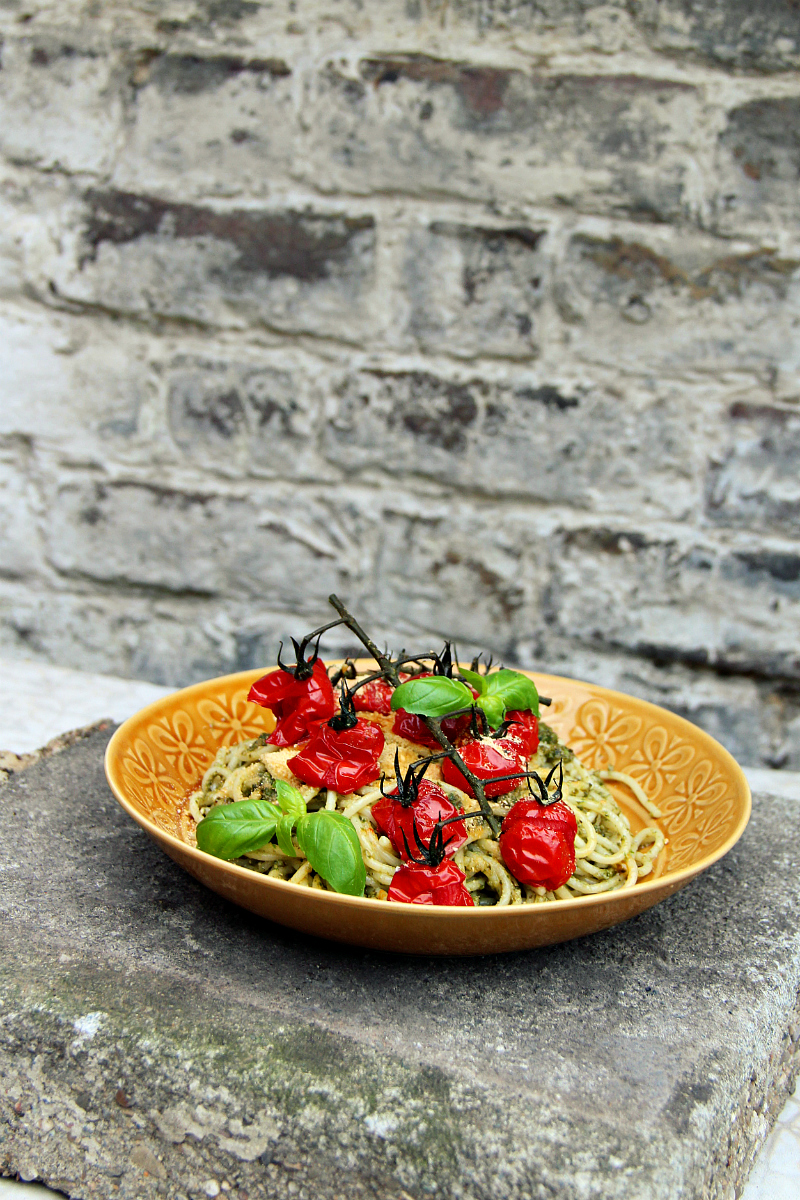 ---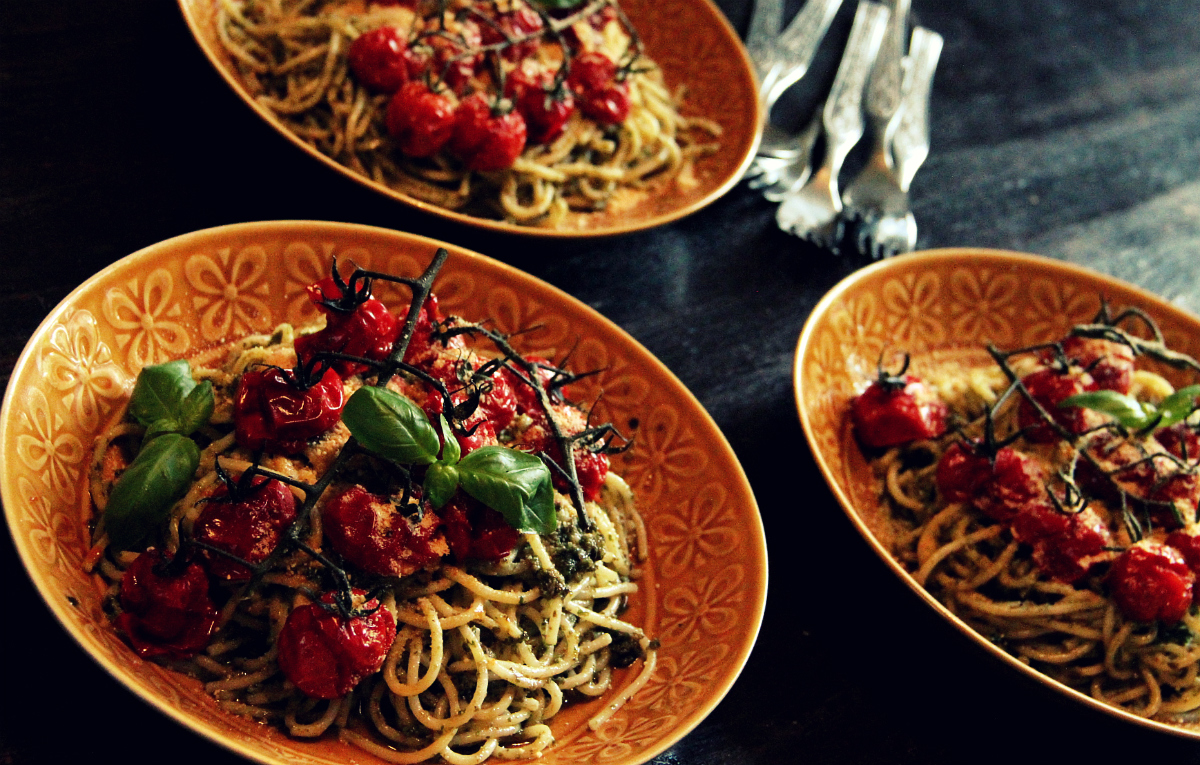 ---
So easy. In fact, not complicated at all !
This classic pasta dish is made with homemade basil pesto. So sweet and herbal and full of flavour. And with some added umami from the roasted cherry tomatoes you get the beautiful red colour contrasting the green pasta pesto and it adds that good flavour as well !
This is a perfect dish if you're busy but still wants to make a 'grand' tasteful dinner. Top it with Vegan Parmesan Sprinkle for extra cheese flavour !
---
You like pasta dishes in general? then try out these:
---
---
Serves 4
---
Ingredients
---
Pasta of choice for 4 people

200 ml Vegan Basil Pesto Pine Nuts (6-7 oz)

300 g cherry tomatoes on stalk (0.70 lbs)

1 tablespoon extra virgin olive oil

salt and pepper to taste
---
Topping suggestions
---
---
What you will need
---
1 large pot

1 strainer

1 oven proof dish

Utensils to mix
---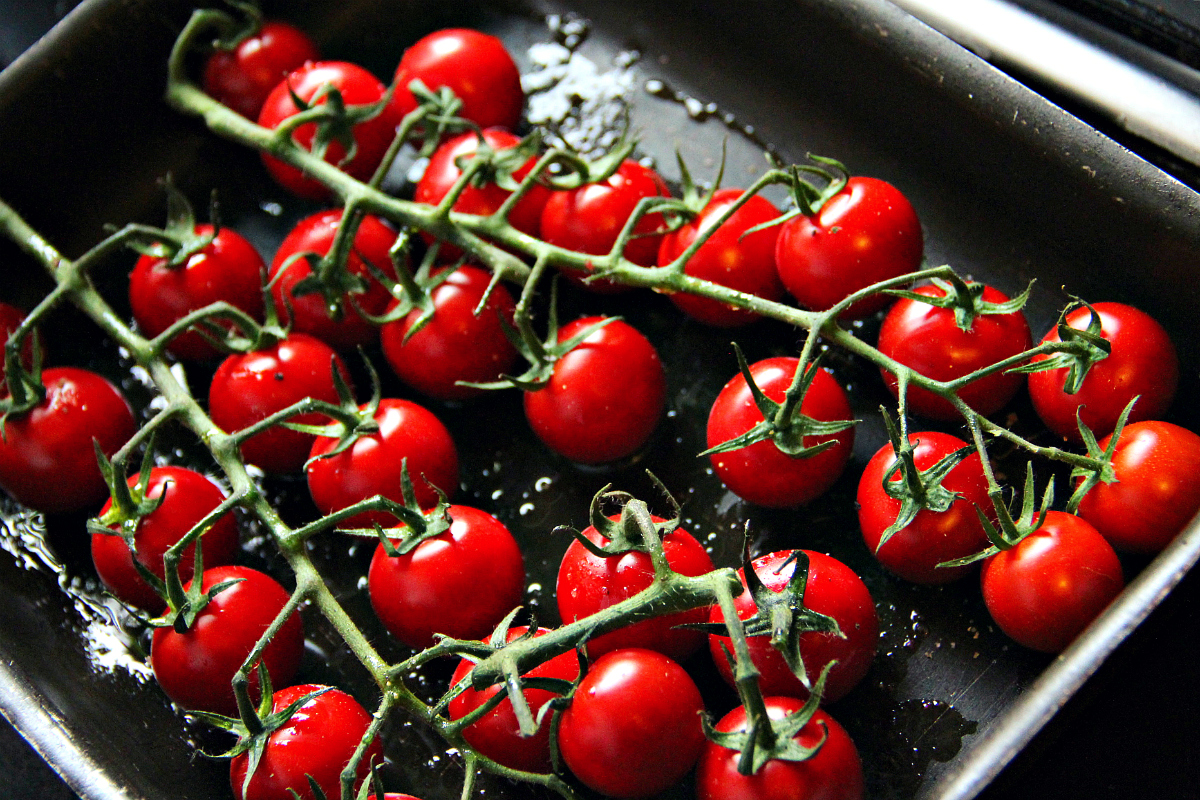 ---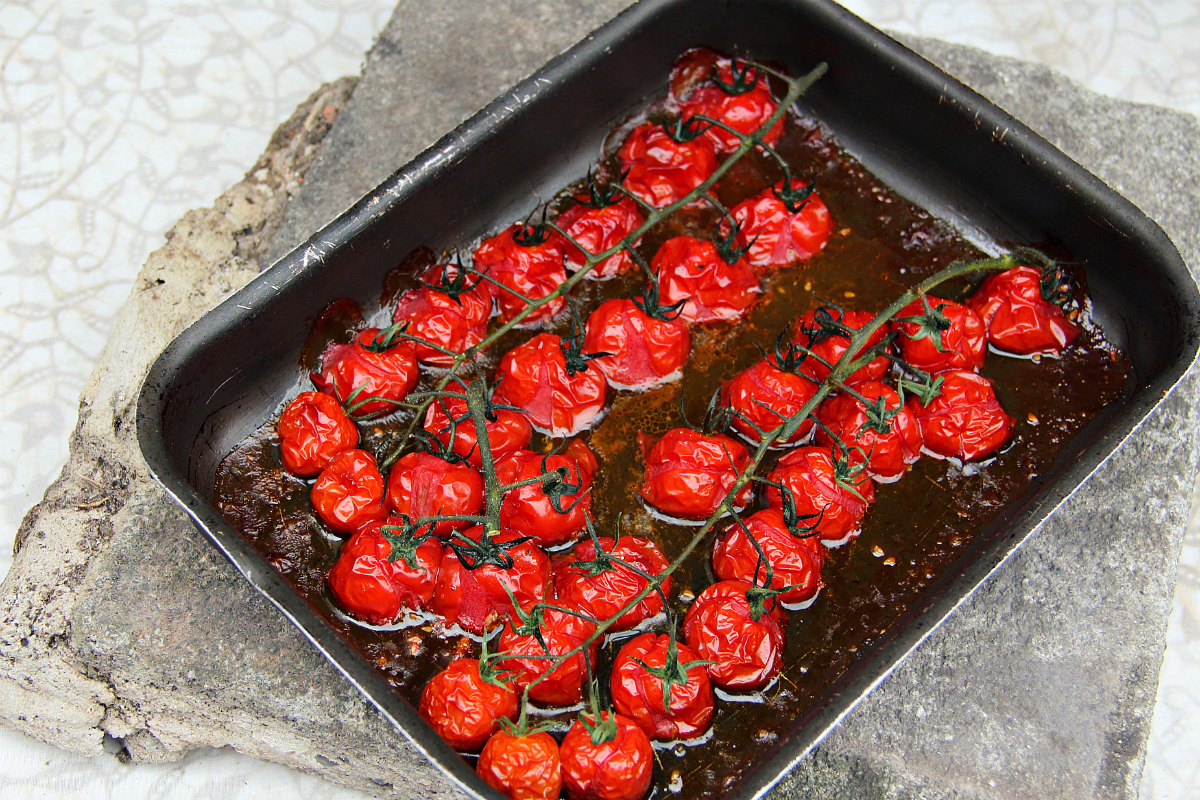 ---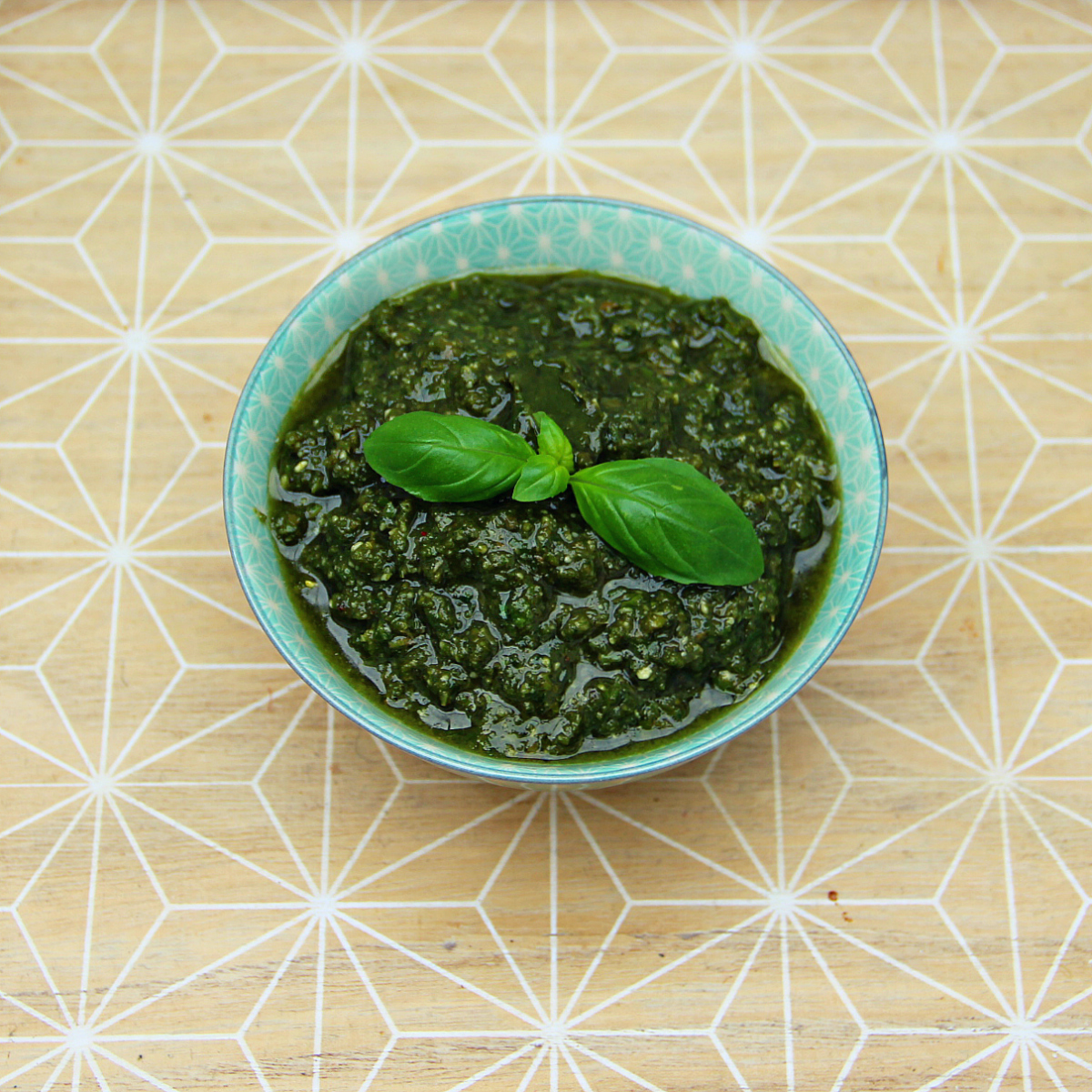 ---
Instructions
---
Preheat the oven to 200 c (390F).

---

In an oven proof dish put the cherry tomatoes on stalk. Sprinkle with olive oil, salt and pepper to taste. Bake in the oven for about 20 minutes on normal setting.

---

5-10 minutes after putting the tomatoes in the oven start boiling the water for the pasta.

---

Boil water in a large pot, then add salt when boiling. Put in the pasta and cook until al dente. Follow the instructions on your pasta package on how long to cook them, thin linguine might only cook 4 minutes while thick pasta penne needs about 9 minutes.

---

Strain the pasta over the sink when al dente, and put back in the pot. Take the Vegan Basil Pesto Pine Nuts in the pot with the pasta and mix well.

---

Transfer an equal amount of pasta pesto to four plates.

---

Take the cherry tomatoes out of the oven and share the tomatoes equally between the 4 plates. The excess liquid in the dish from the tomatoes can be put on top of the pasta pesto as well, it's full of flavour and adds more sauce to the dish.

---

Sprinkle with Vegan Parmesan Sprinkle and serve.
---
Enjoy !
---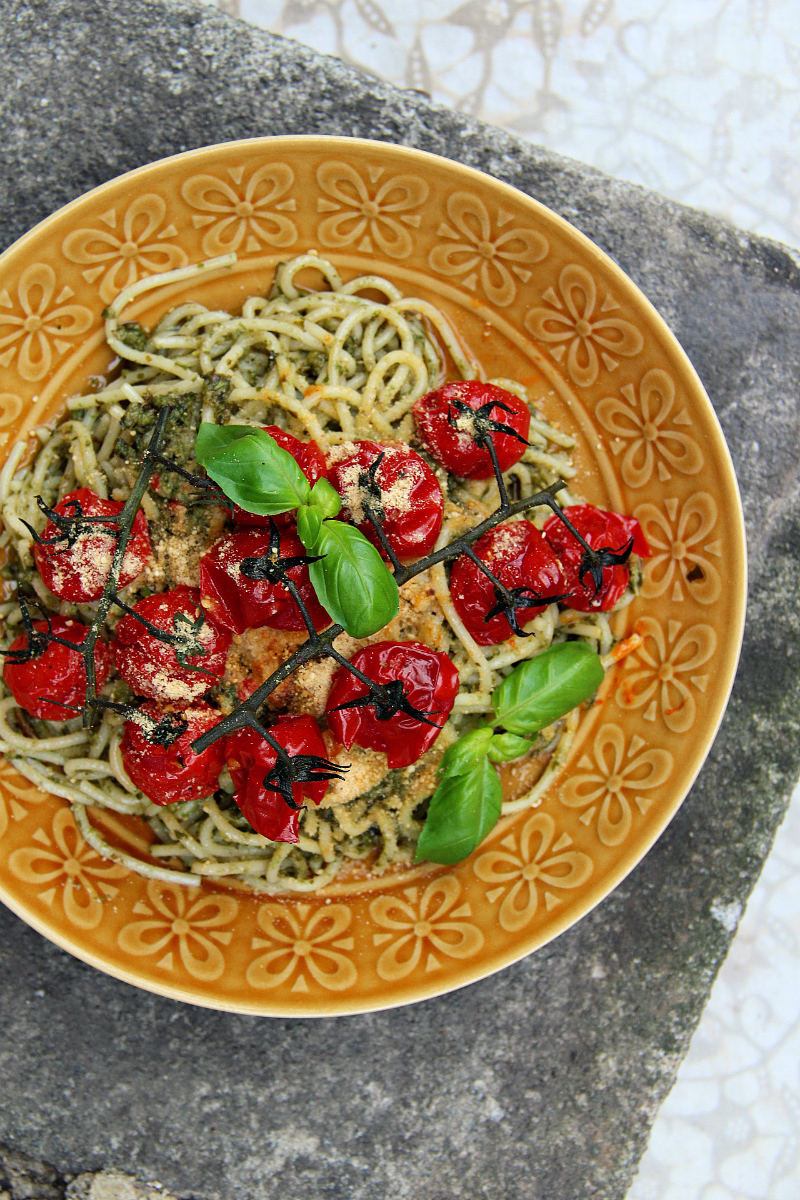 ---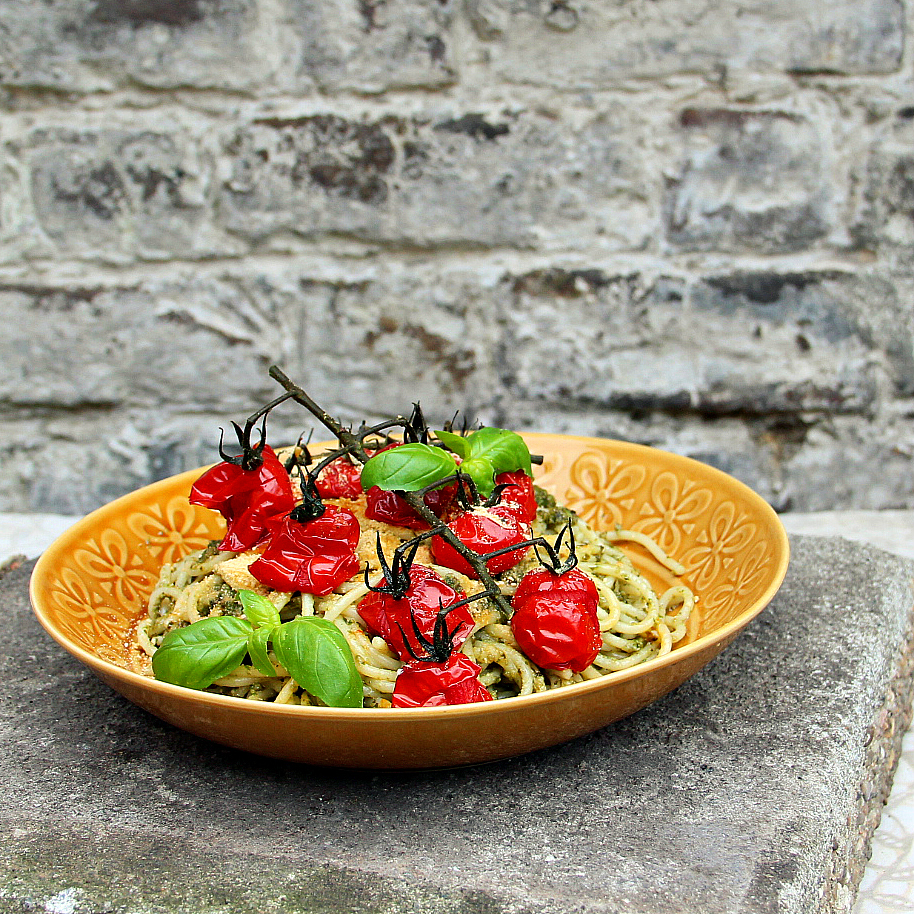 ---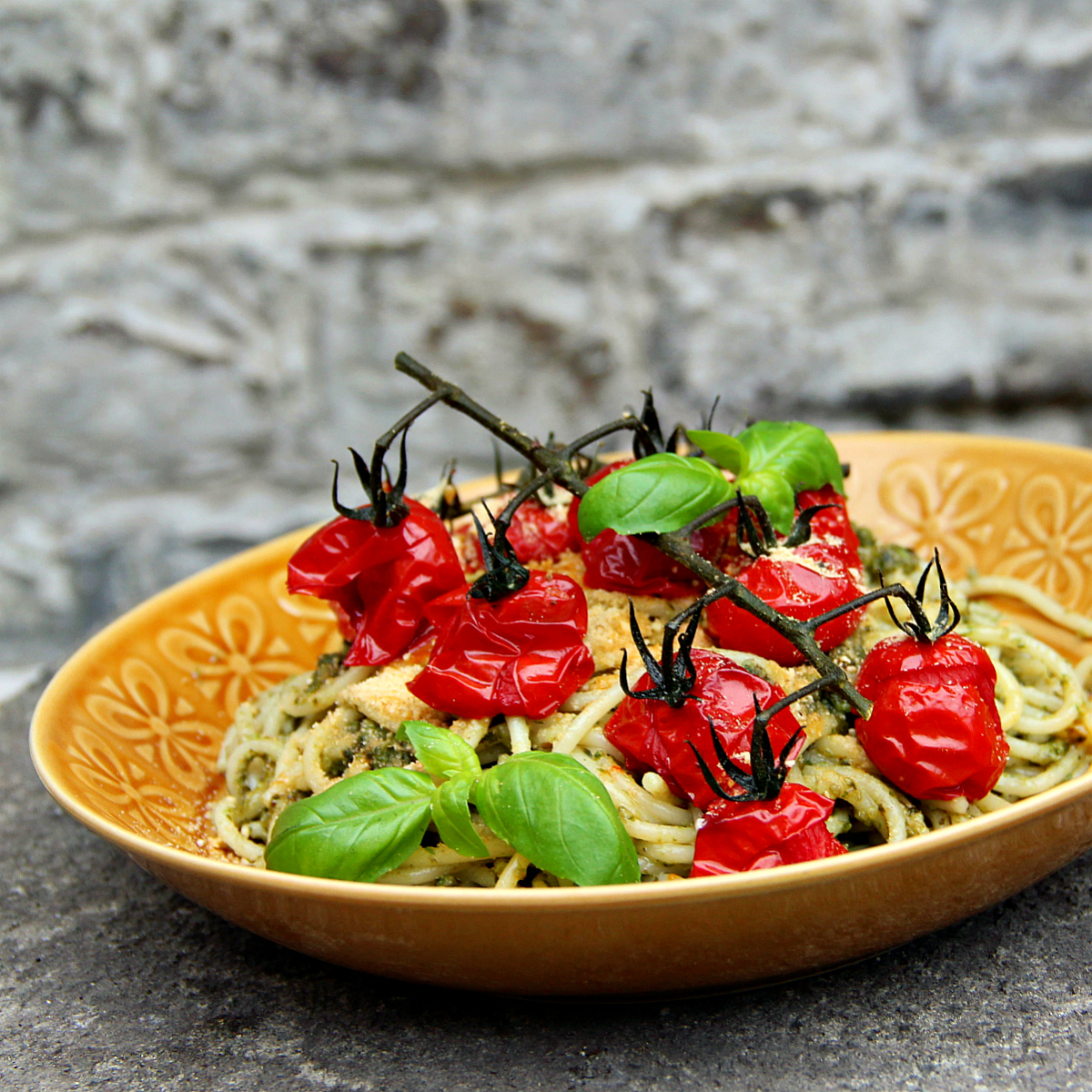 ---