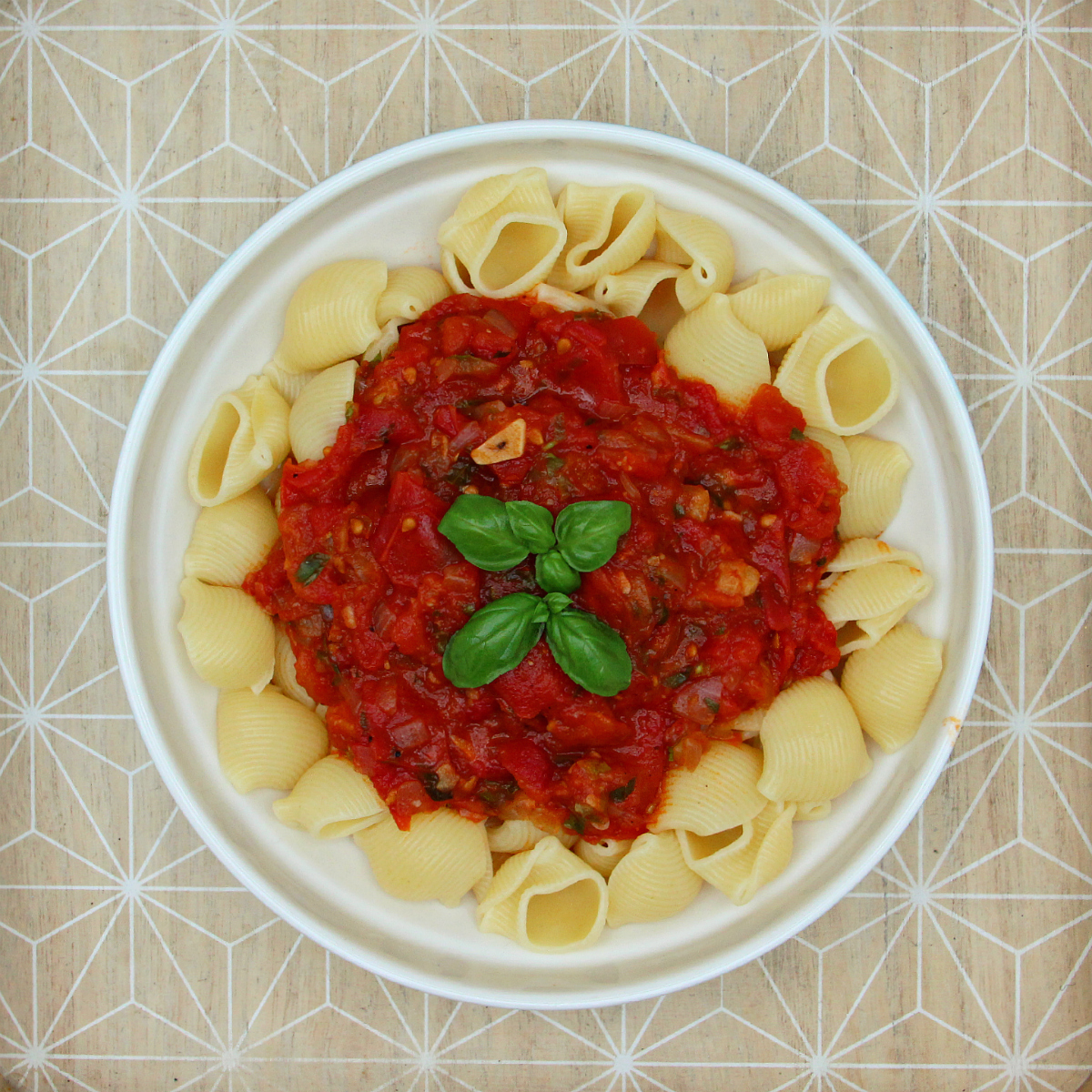 ---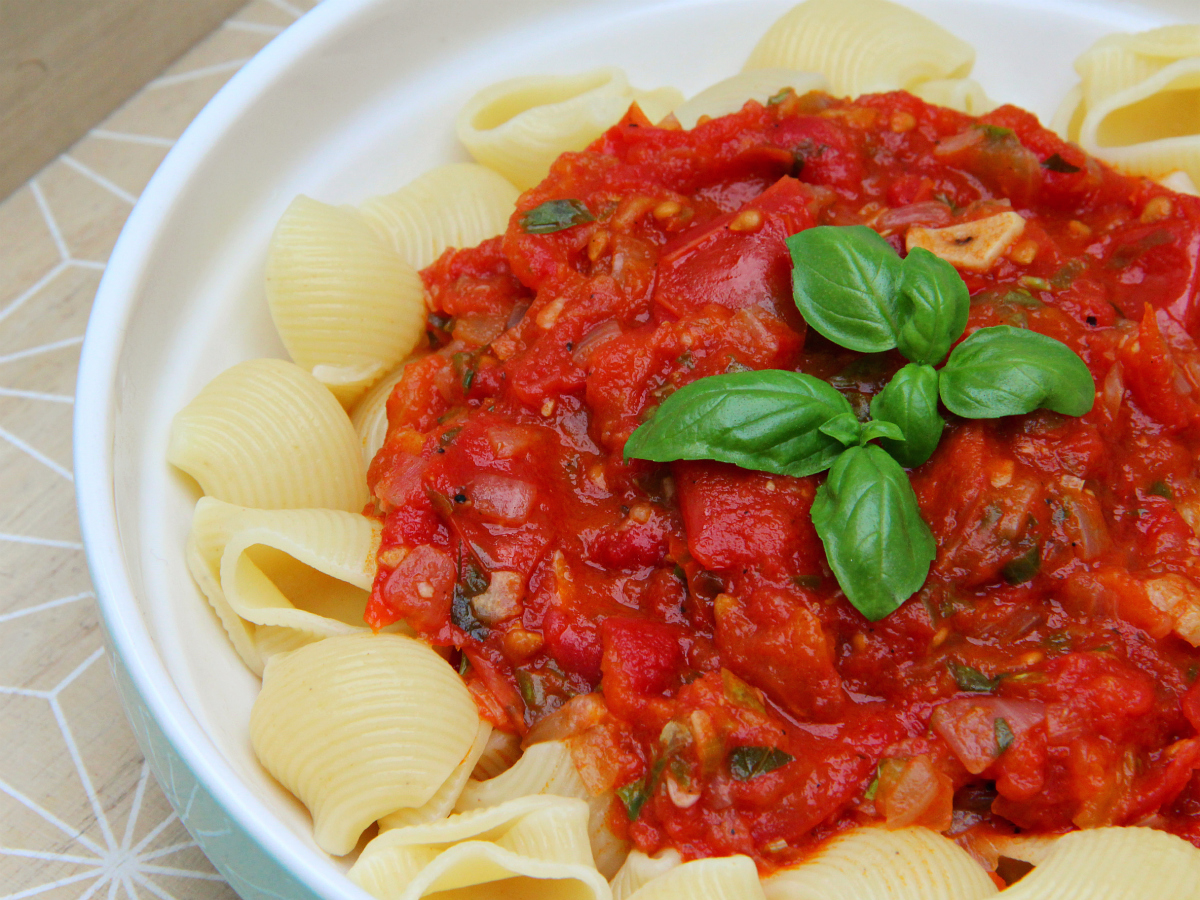 ---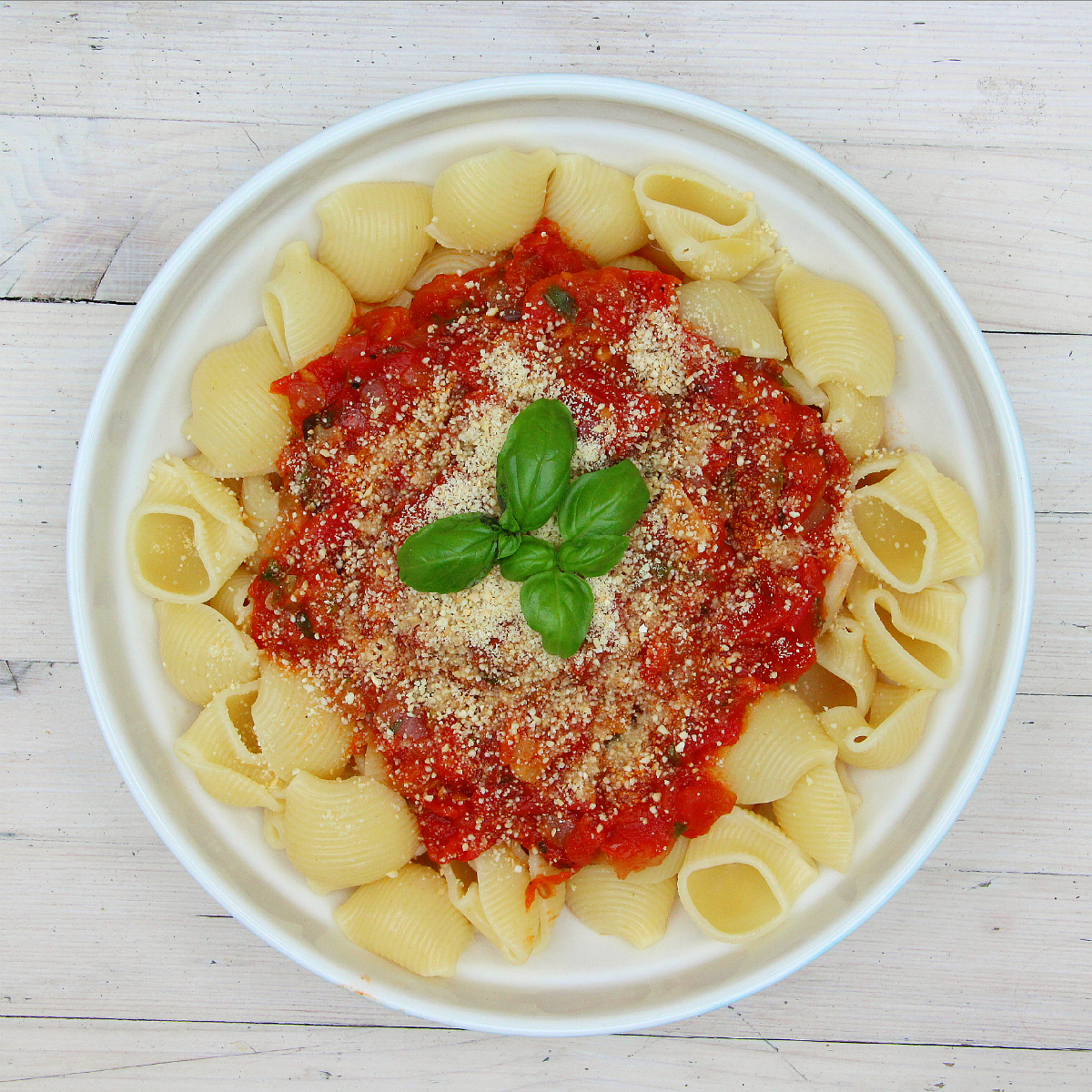 ---
One of my favourite dinners of all time. If not the favourite of all of them. So simple, so good and the one sauce that everyone likes !
Tomasta is my own given nickname to this dish. Tomato and pasta equals Tomasta.
I think I lived of of this dish when I went to high school, but then I used the cheaper canned tomato option, which is still okay, but once you try to cook from scratch, it's hard to look back.
Actually the fresh tomatoes aren't that more expensive and it tastes 10 times better ! You can try and make the Vegan Parmesan Sprinkle and use as a topping.
If you have any leftovers from this savoury sauce, you can make the Vegan Meatless Meatball Sub, and top the sub with this tomato sauce, it works great for that!
---
Into Italian cuisine in general? Then try out these other dishes:
---
---
Serves 4
---
Ingredients
---
2 kg tomatoes (4.4 lbs)

3 red onions

6-10 garlic cloves

½ teaspoon grated nutmeg

4 tablespoons extra virgin olive oil

A big handful fresh basil

Fresh oregano to taste

salt and pepper to taste
---
Topping suggestions
---
---
What you will need
---
Cutting board and knife

1 big bowl

2-3 L pot (0.5 gallon or more)

1 grater

1 s

poon to stir

1 strainer
---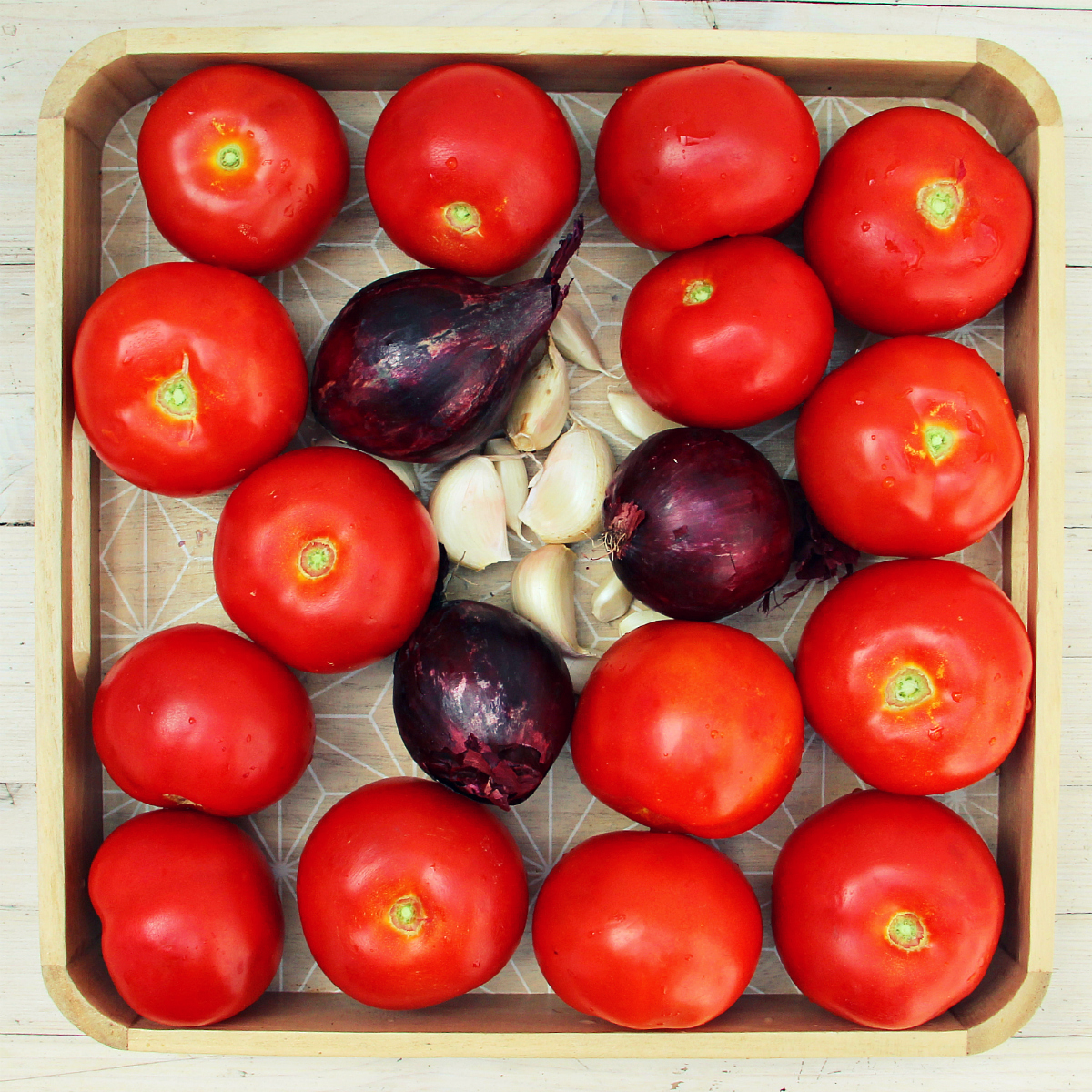 ---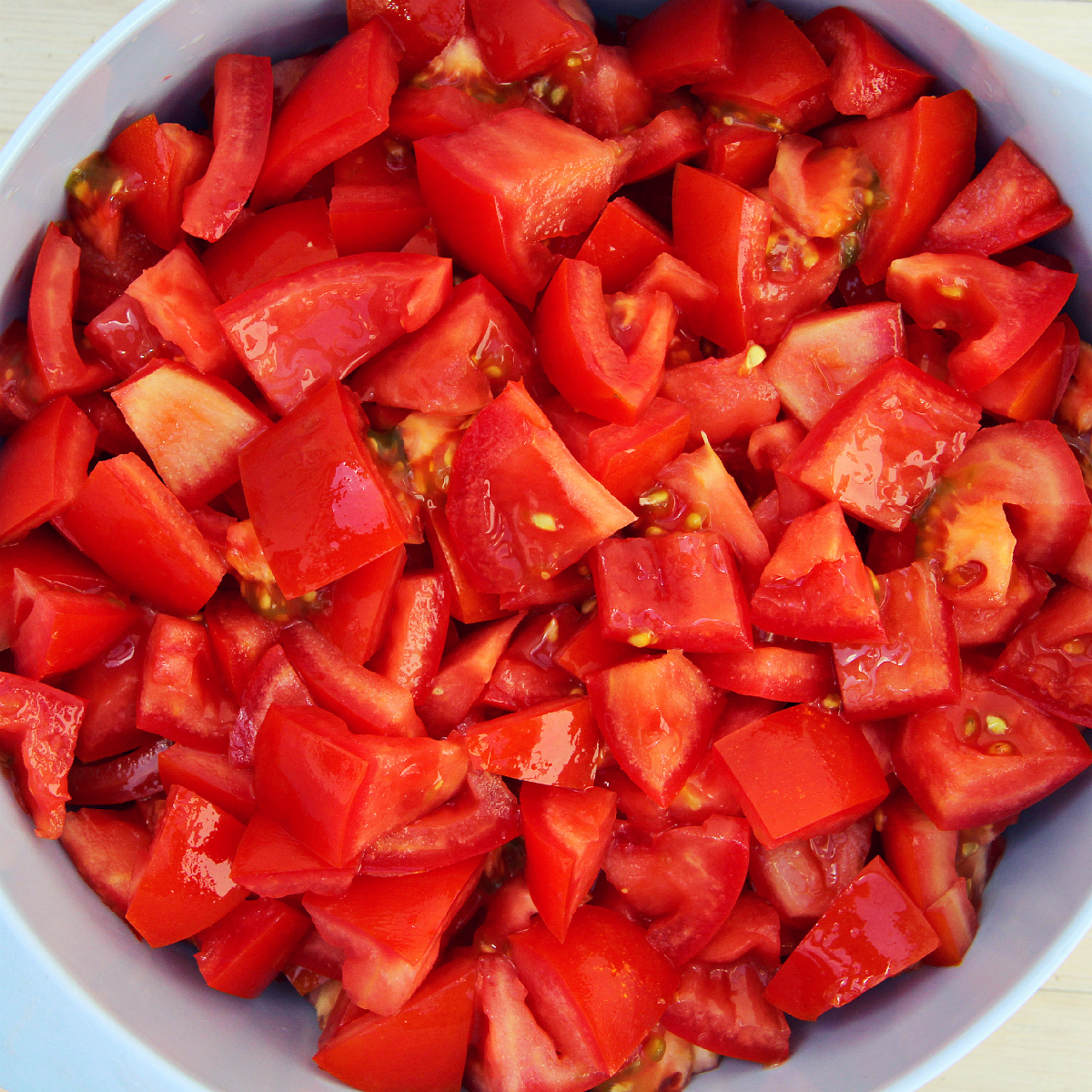 ---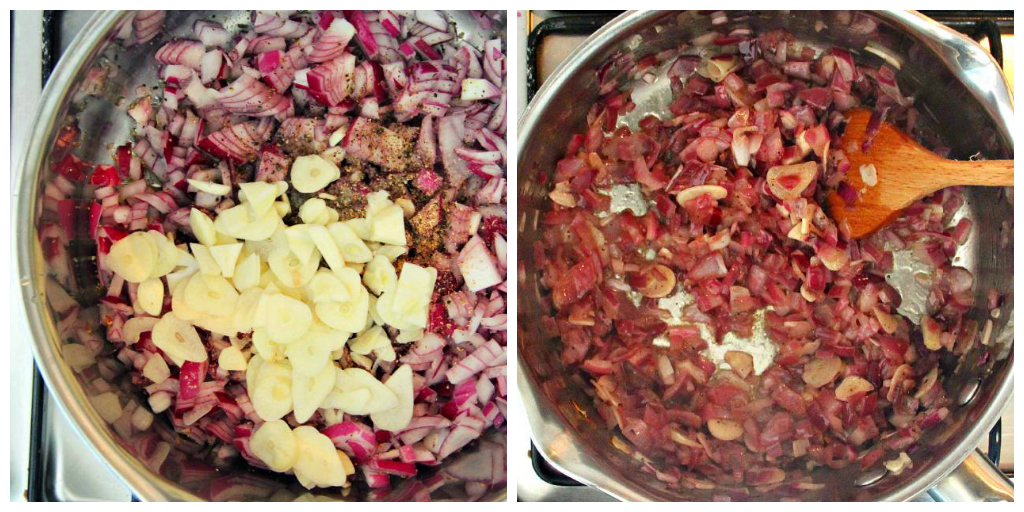 ---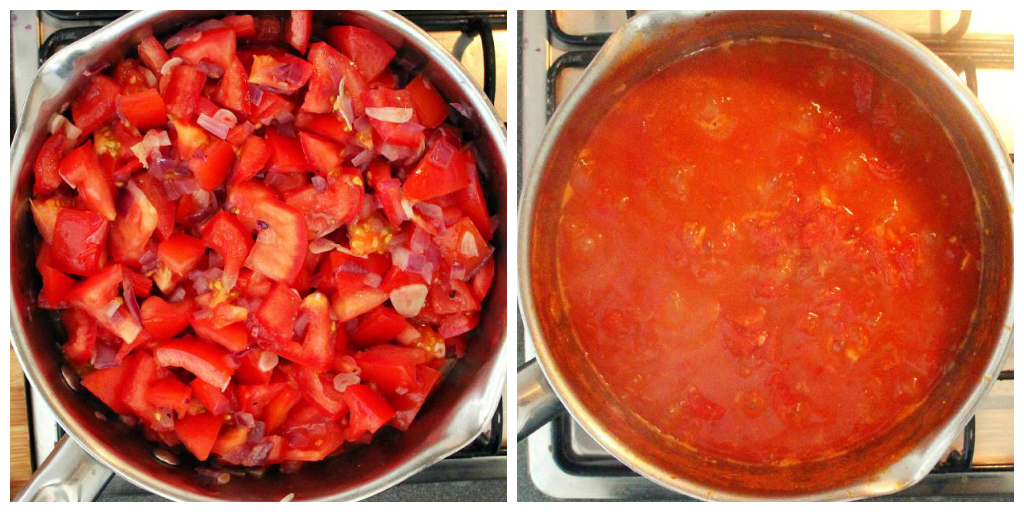 ---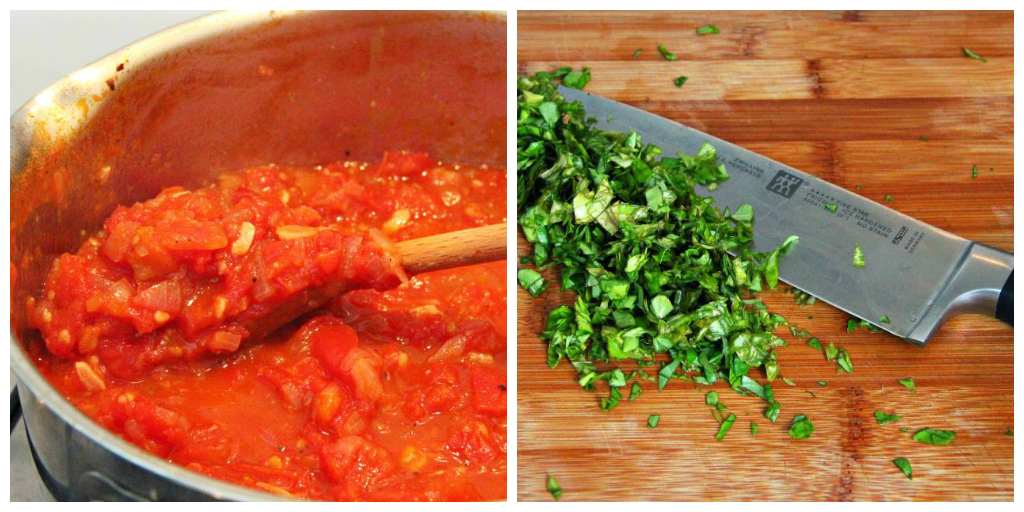 ---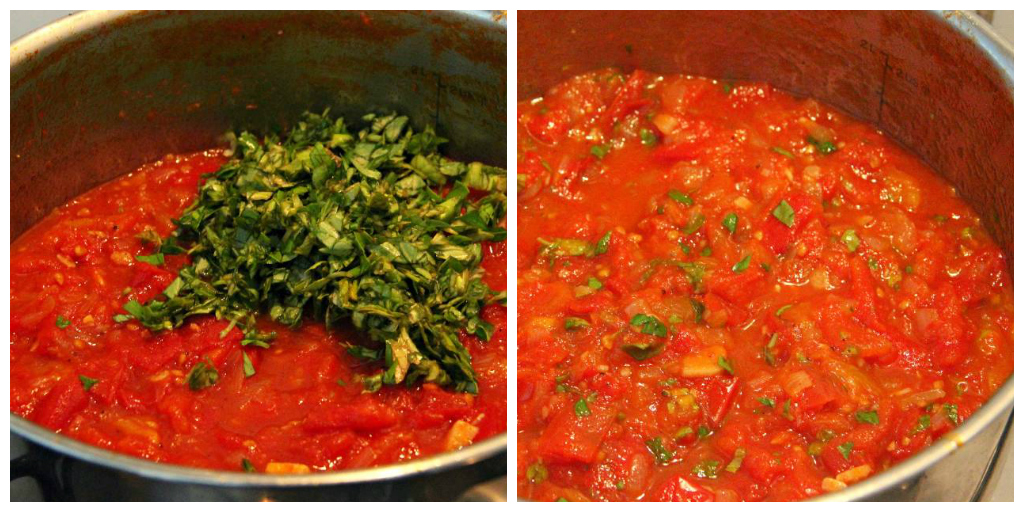 ---
Instructions
---
Wash all the tomatoes and chop them into smaller cubes and put into the big bowl and put aside.

---

Finely chop the red onion and garlic and put in the big pot with the olive oil, nutmeg and a bit of salt and pepper. Turn the heat on high and stir occasionally until the onions soften.

---

Note: (actually I used a 2 L pot (0.5 gallon), almost all the tomatoes fit except one or two, I waited a few minutes to add the rest, then it was fine)

---

When the onions are soft add in all the chopped tomatoes from the bowl. Stir occasionally until it has been brought to a simmer, then turn the heat on low.

---

Let the sauce simmer for about 1½ hour without a lid on while stirring occasionally. The sauce is finished when it is about half the size from when you started.

(Be aware that this time frame really depends on a lot of things; how much heat you use and how wide your pot is, could make things go faster or slower. More heat will make it cook faster, but you'd have to stir more to not make it burn, and a wider pot would make it evaporate faster, etc etc. Use low heat, stir sometimes and it's finished when it's half the size).

---

Chop a lot of fresh basil and some oregano and add to the sauce a few minutes before serving. Fresh herbs taste better than the dry ones and are added later to not make the sauce bitter.

---

Add salt and pepper to taste

---
Serve with pasta in a shape that you like, top with Vegan Parmesan Sprinkle and fresh basil.
---
Bon Appetit !
---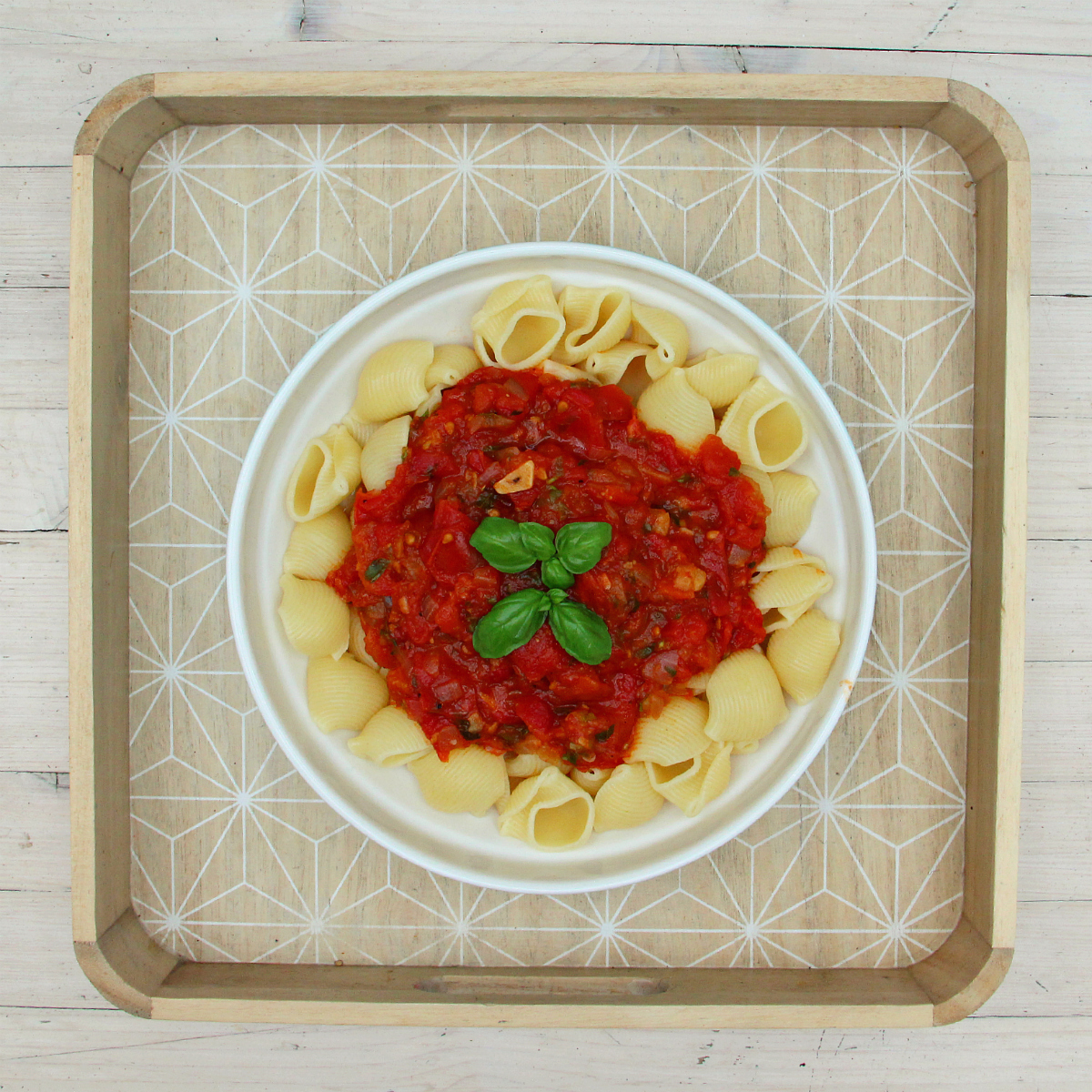 ---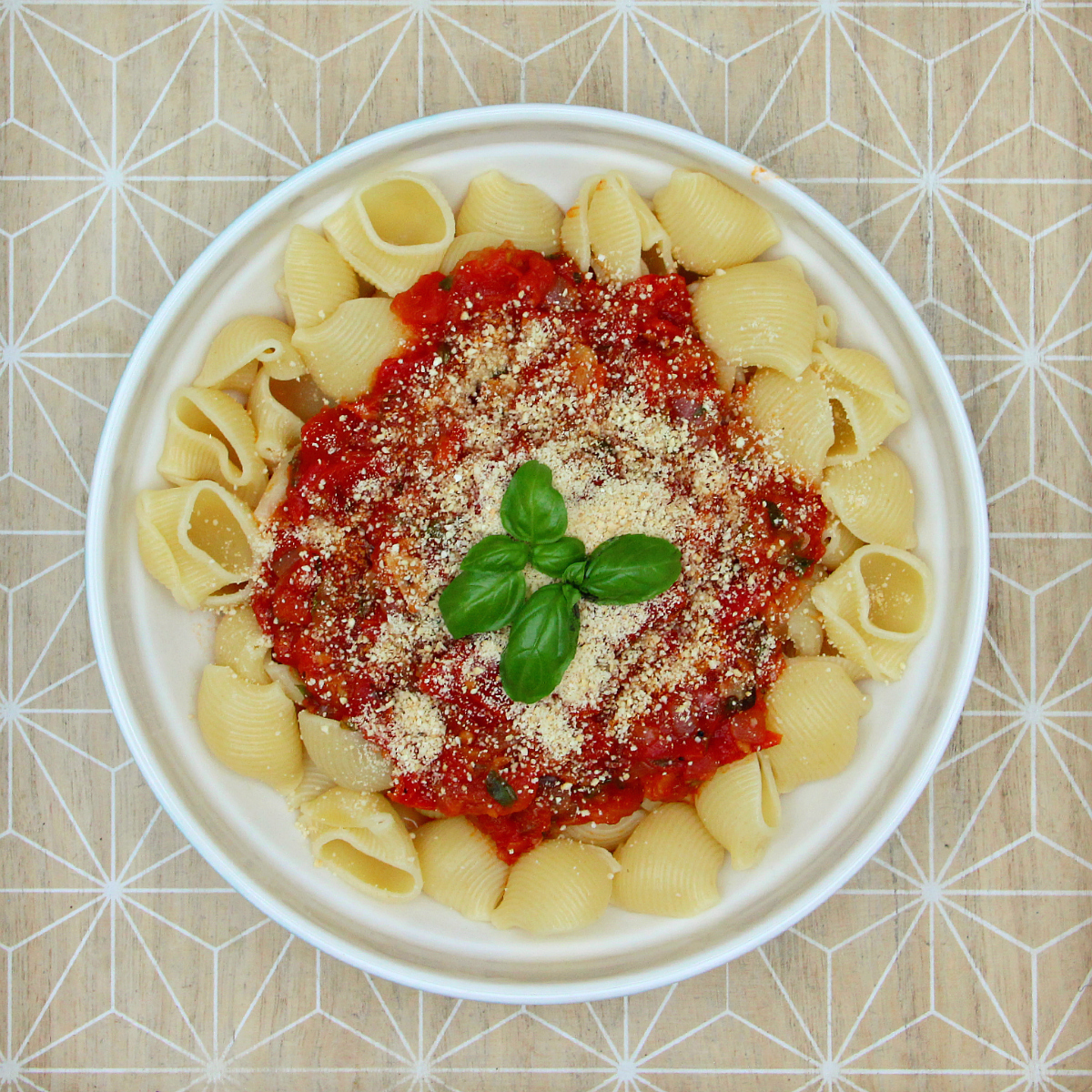 ---