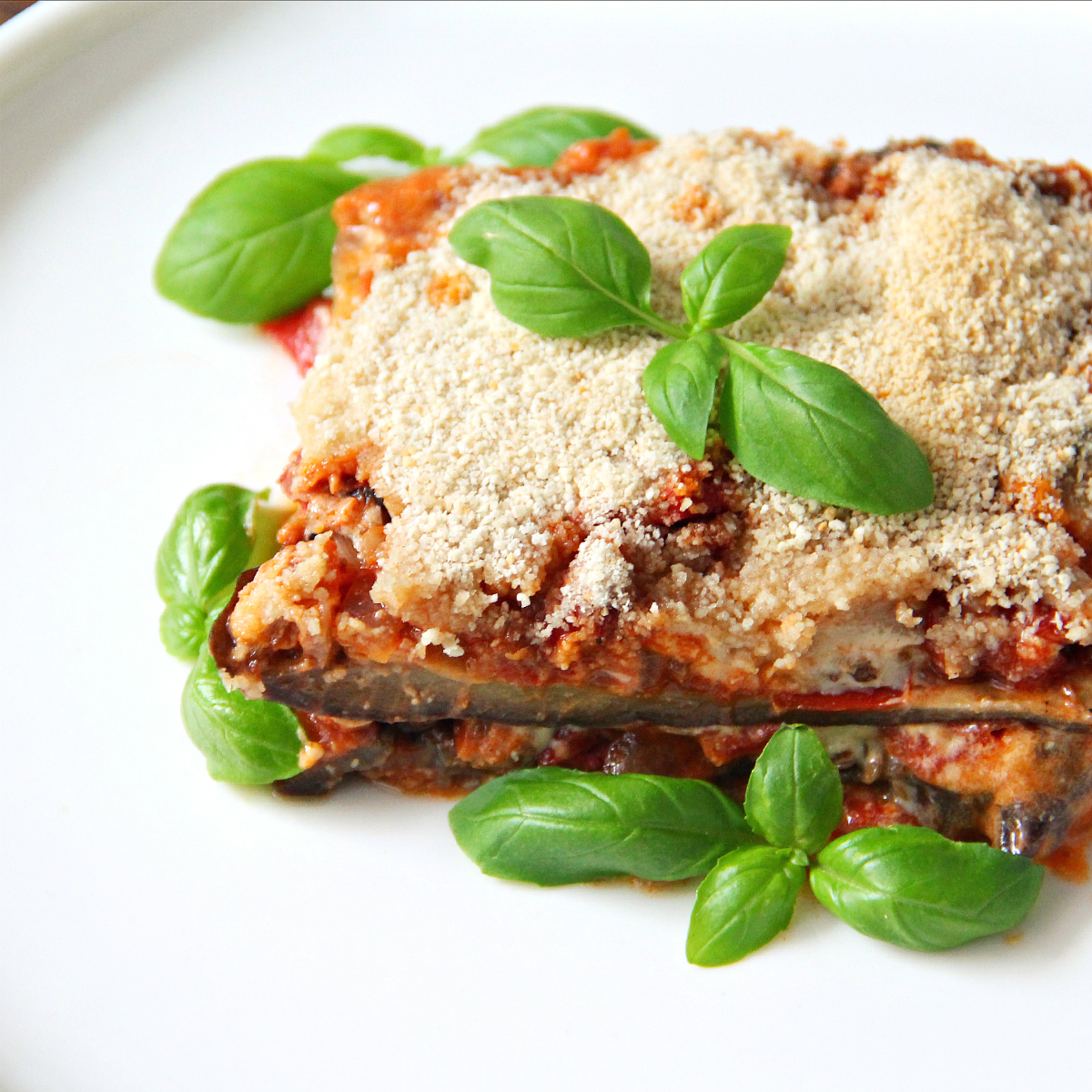 ---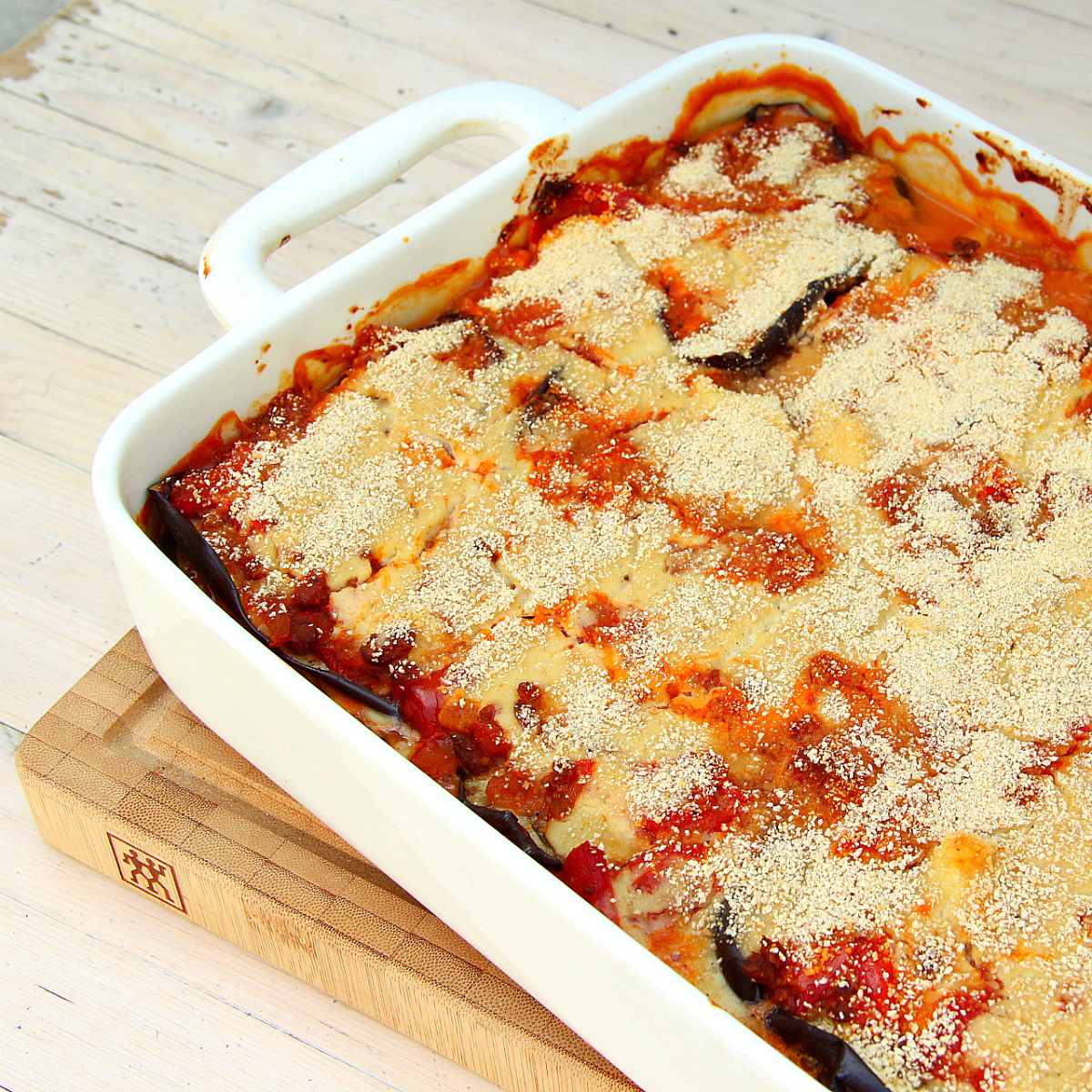 ---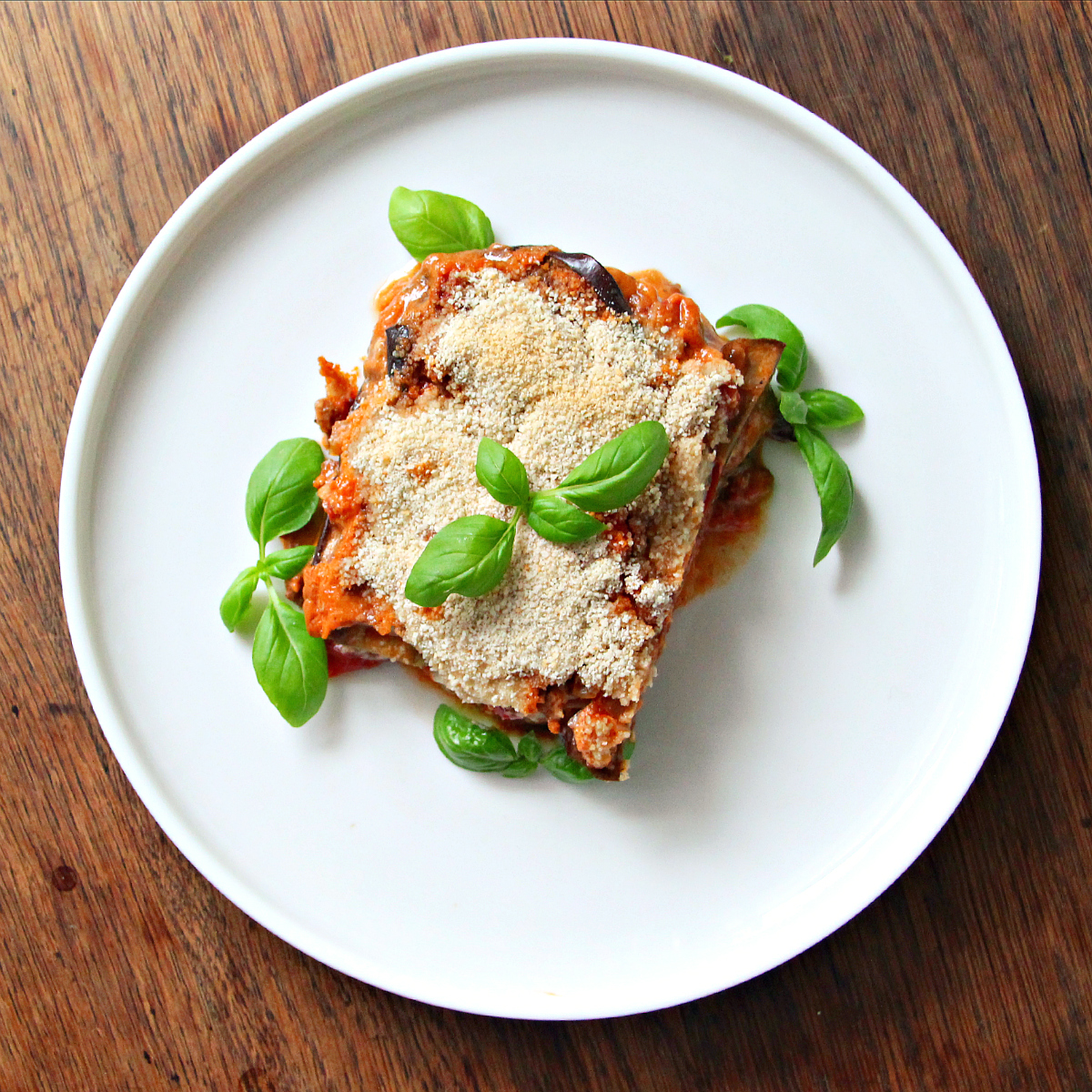 ---
I think I heard myself saying: "this is the best f***ing thing I have ever made... !"... oh my, not kidding, this might be one of the best things I have ever made.
Have tried eating good versions of Melanzane before, without the marinated soy granules and the vegan mornay sauce. It was still really great (!), but I wanted to make it my version. I needed some more cheese and chose to make a different version of mornay sauce than the one I used in the Vegan Soy Granule Lasagna Mornay Sauce. Both mornay sauces are great, but this one is thicker since there's no lasagna layers.
This Melanzane is a great substitute for a traditional pasta layered lasagna, if you want to avoid pasta. The slices of baked aubergine makes up the layers in this saucy beauty !
---
Into Italian cuisine? try out these other dishes:
---
---
Serves 4-5
---
Ingredients
---
Sauce
---
1 kg red ripe tomatoes (2.2 lbs)

3-4 aubergines

3 red onions

6-8 garlic cloves

4 tablespoons extra virgin olive oil

1 teaspoon paprika

1 teaspoon salt

1 teaspoon pepper
---
Mornay sauce
---
1.2 dl

margarine / vegan butter (

½ cup

)

1.2 dl

flour (

½ cup

)

200 ml plant cream (6-7 oz)

2.5 dl plant milk (1 cup)

5 tablespoons nutritional yeast

1 teaspoon freshly grind nutmeg

Salt and pepper to taste
---
Meat substitute and marinade
---
360 g ready made soy granules (0.80 lbs) (not the dry ones, they weigh less)

1.2 dl

plant milk (½ cup)

2 tablespoons powdered vegetable bouillon

2 tablespoons soy sauce

3-4 tablespoons ketchup
---
Topping suggestions (optional)
---
---
What you will need
---
Cutting board and knife

1 large bowl

1 large pot

1 spoon to stir

2 baking trays

2 baking papers or silicone mats

1 small pot

1 cup to measure

1 whisk

1 pan

1 wide big oven proof dish
---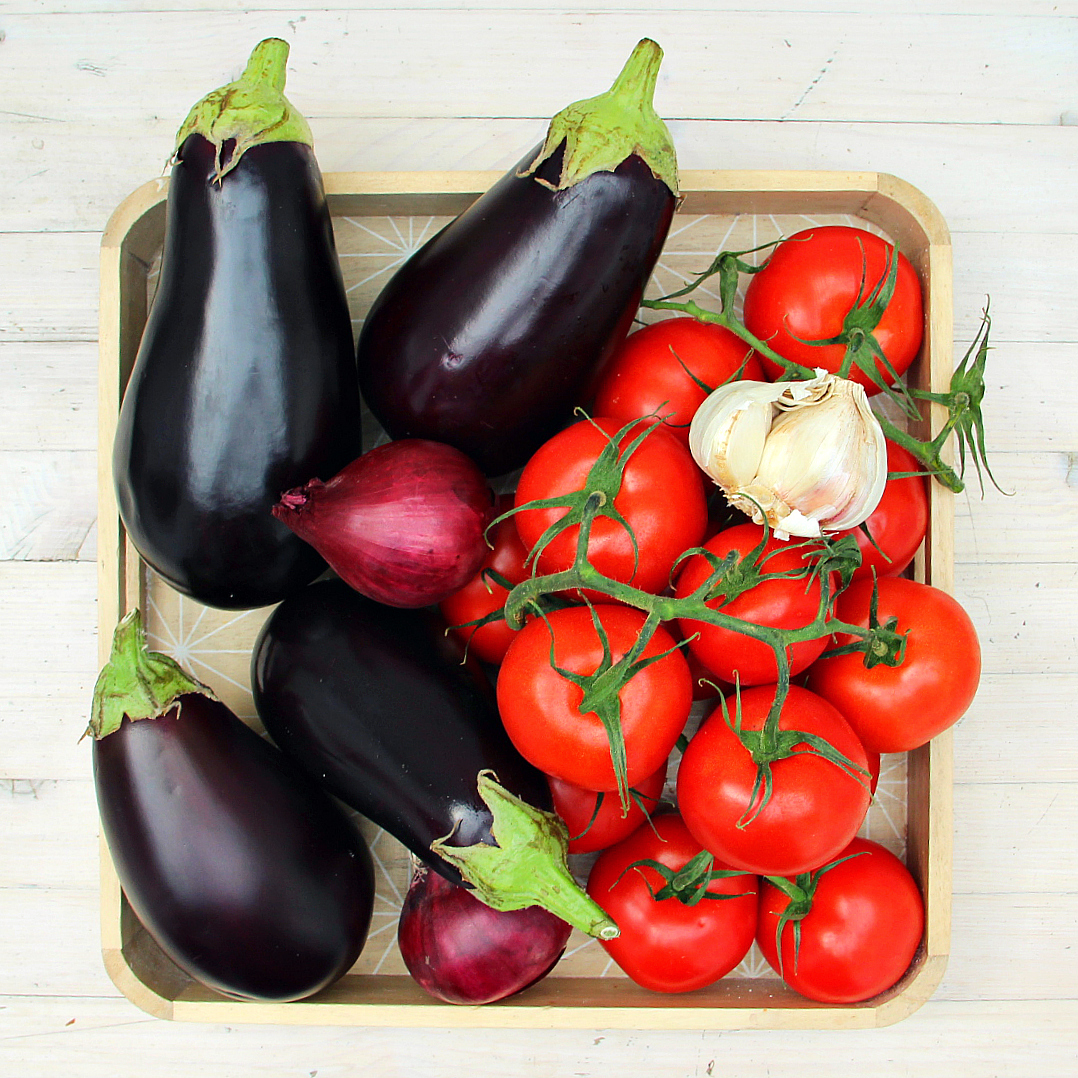 ---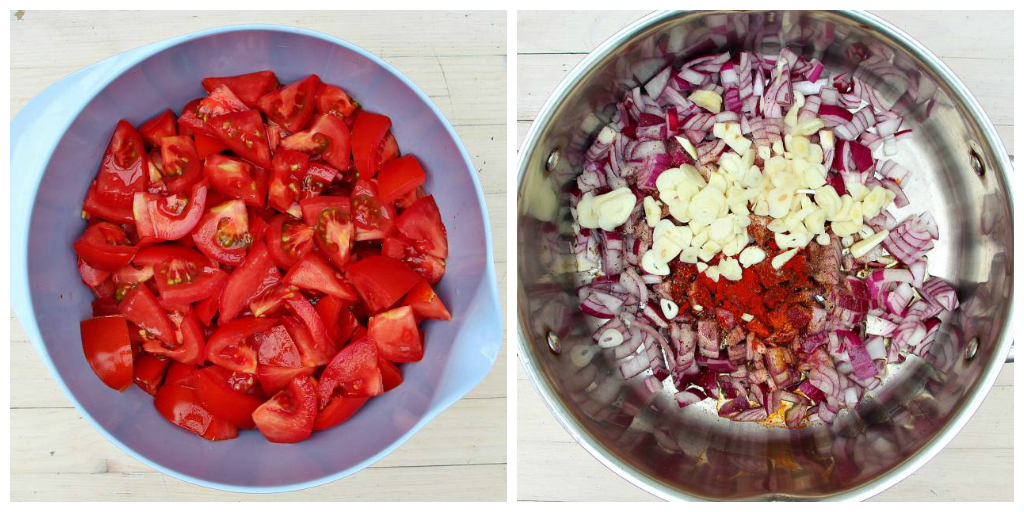 ---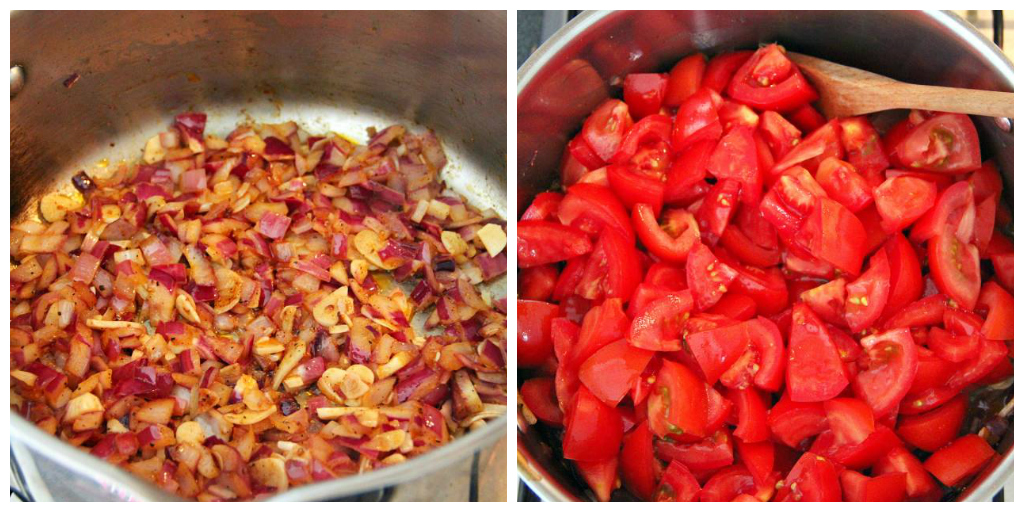 ---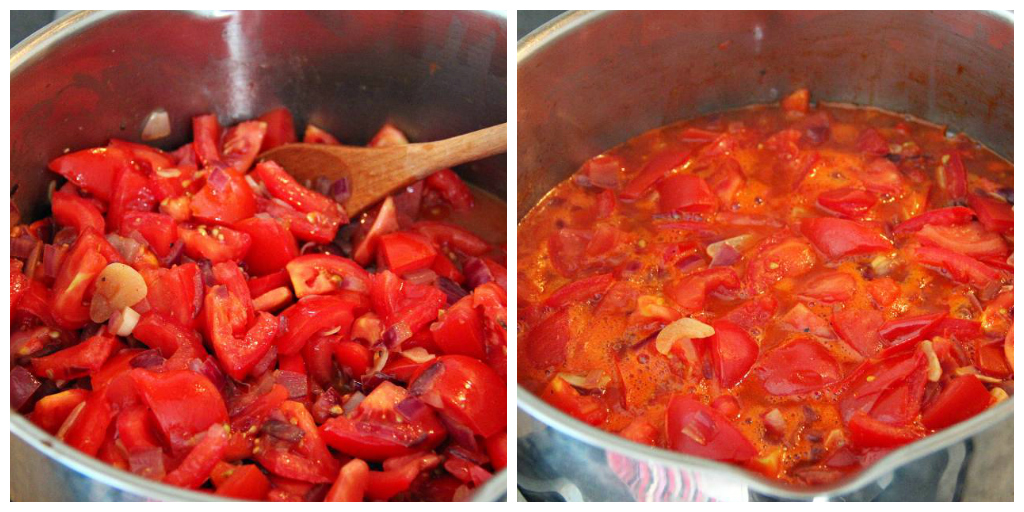 ---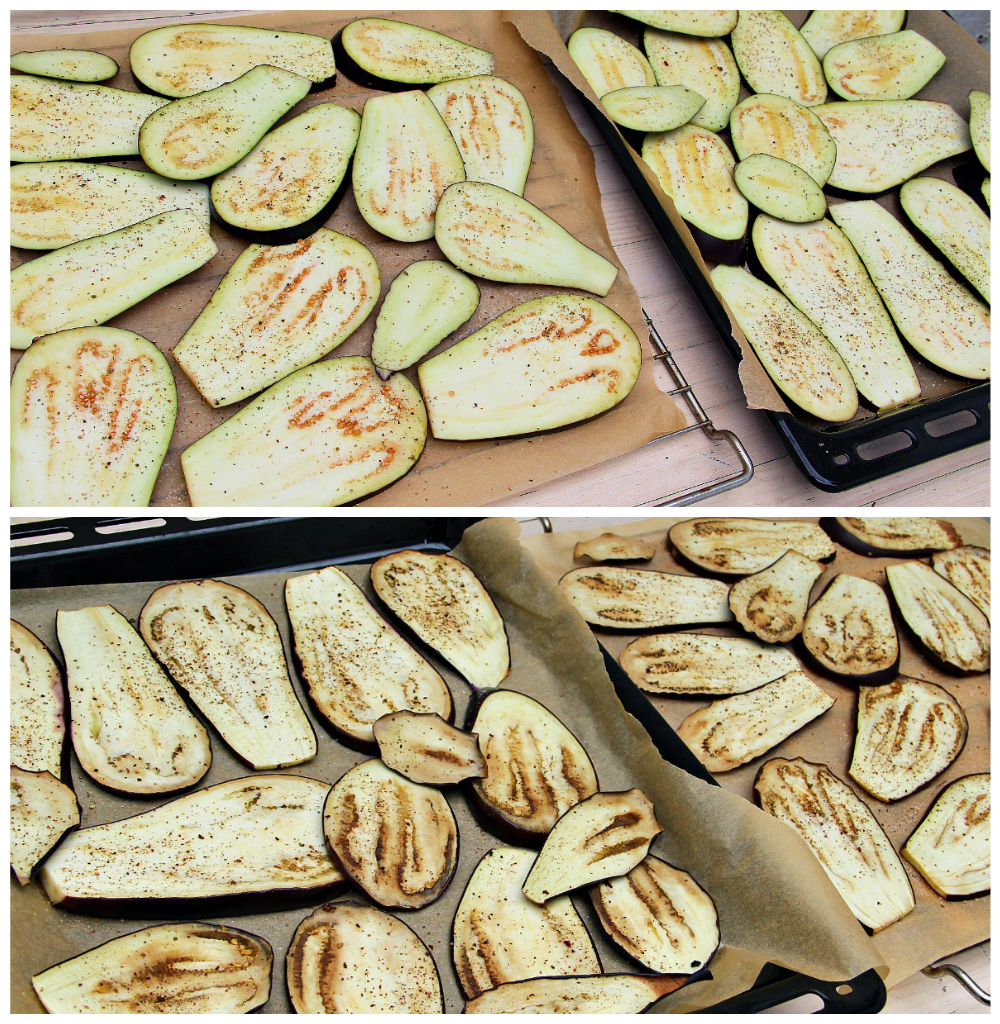 ---

---

---

---

---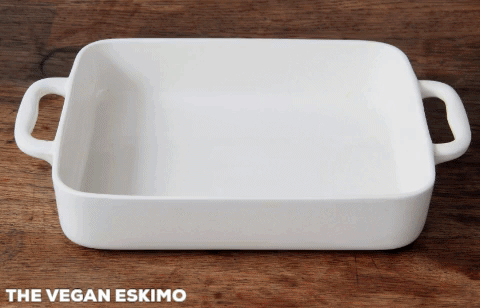 ---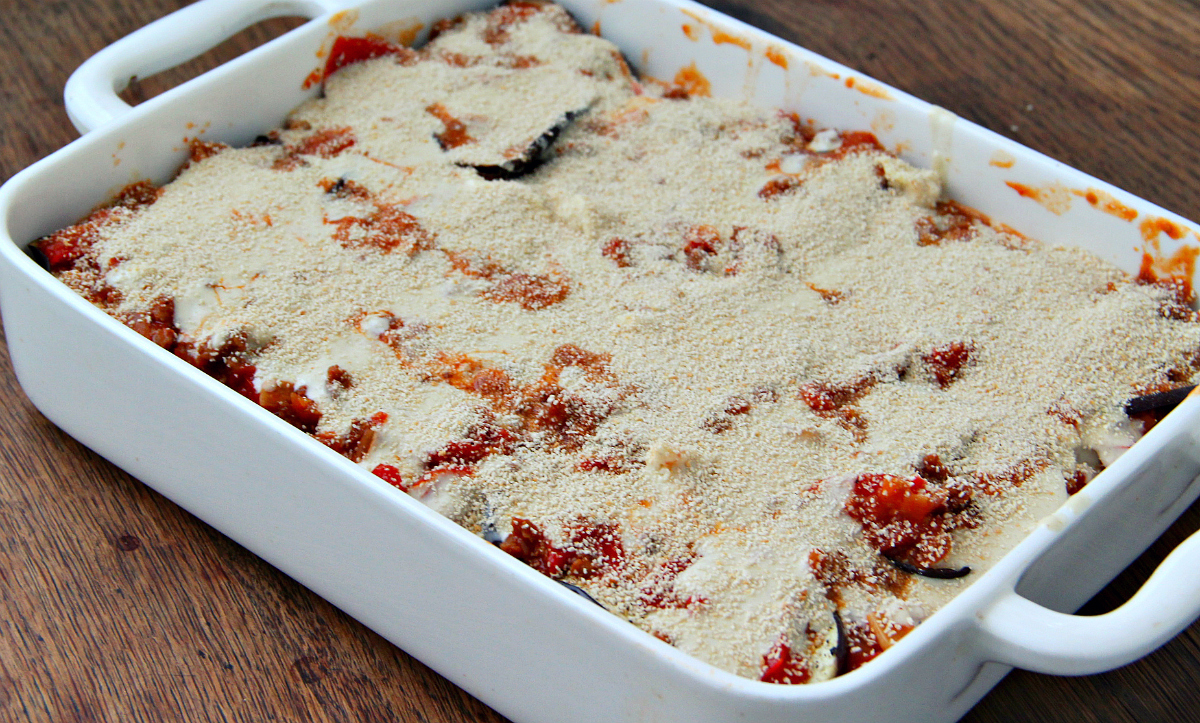 ---
Instructions
---
Preheat the oven to 180 c (350 F).

---

Wash a roughly chop all the tomatoes, put in a large bowl and put aside.

---

Finely chop the red onions and garlic, put in the large pot with olive oil, paprika, salt and pepper. Turn the heat on high and let brown while stirring.

---

When softened and browned, pot in the chopped tomatoes. Bring to a boil while stirring occasionally.

---

When brought to a boil, turn the heat on medium / low and let simmer for about 30 minutes without the lid on (time depends on how wide the pot is, the wider the faster it cooks and evaporates, and how much heat you use etc etc). Stir occasionally.

---

Prepare two oven racks with baking paper.

---

Wash and chop the aubergines on its long side, about 1 - 1.5 cm (0.4 - 0.6 inch) thick slices, arrange on the baking trays so they are spread out as evenly as possible. Sprinkle with salt and pepper. Put both baking trays in the preheated on oven, bake for about 20 minutes in 180 c (350 F) on convection.

---

Take a small pot and put in the margarine / vegan butter and melt it. Then put in the flour and stir constantly until mixed evenly to a thicker dough, fry it for a bit while stirring. Then pour in the plant cream, add in the nutritional yeast, nutmeg, salt and pepper and mix well so there's no clumps. Bring to a simmer then turn off the heat and put aside. Don't worry if this seems thin, it will thicken.

---

In a pan put the soy granules, plant milk, vegetable bouillon, soy sauce and ketchup. Turn the heat on high and bring to a simmer, stirring occasionally. The granules should soak up all the marinade and the liquid evaporate, it should have a sticky texture when finished. Then turn the heat off and put aside.

---

After preparing the soy granules and mornay sauce the tomato sauce should be ready and the aubergine ready to take out of the oven. Put the marinated soy granules in the tomato sauce and mix.

---

On the oven proof dish put one thin layer of red sauce, then put some mornay sauce, then a layer of aubergine, repeat these steps as showed in the video. Use thin layers, there's still more liquid in the aubergine, and you want to have at about 4 layers of aubergine, and very thin layers of sauce. It will become very saucy in the end anyways.

---

(optional) Top the finished Melanzane with breadcrumbs and Vegan Parmesan Sprinkle.

---

Bake in the oven at 180 c (350 F) on normal setting for about 35 minutes or until golden.

---

Take out of the oven when golden and serve. Waiting some 15 minutes will make the Melanzane set a bit, since it will be very saucy straight out of the oven (and very hot as well!). If you eat it the next day it will look firm and nice, and like many other meals, it the leftovers tastes a little bit better.
---
Enjoy !
---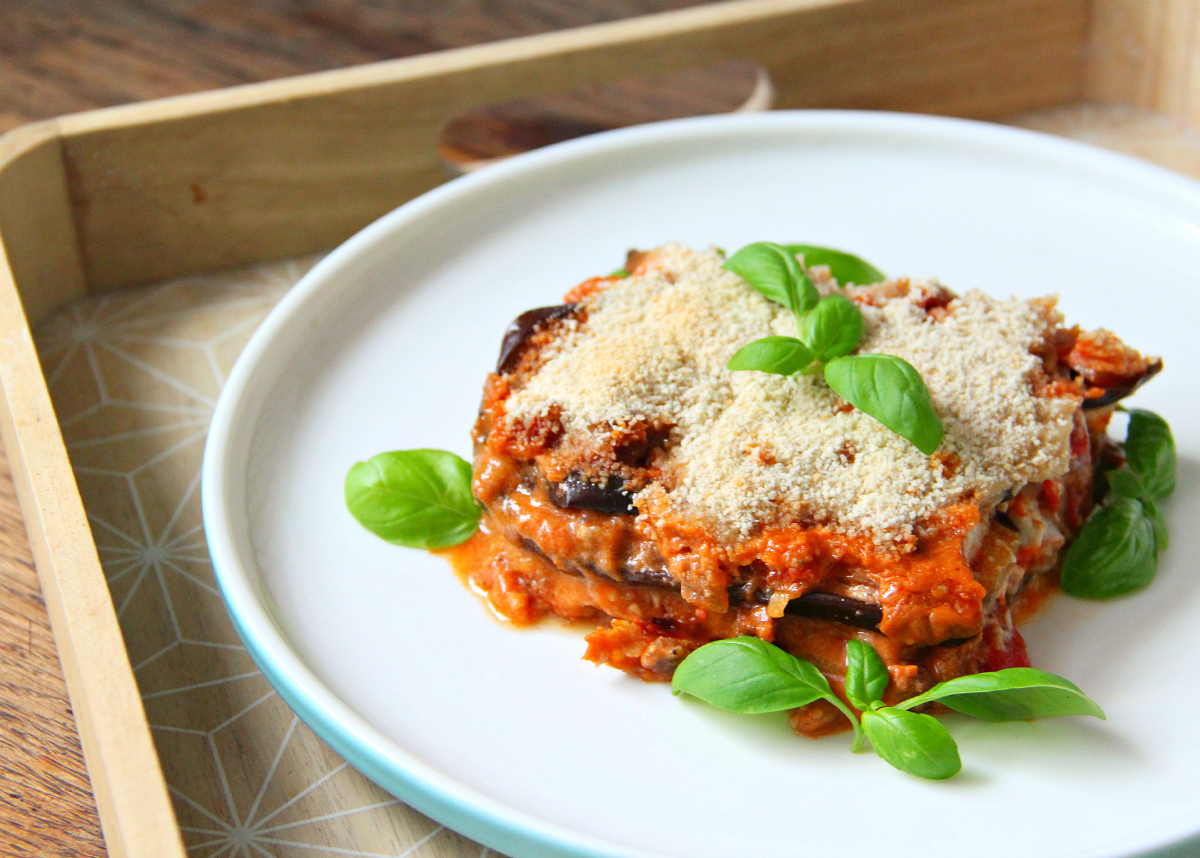 ---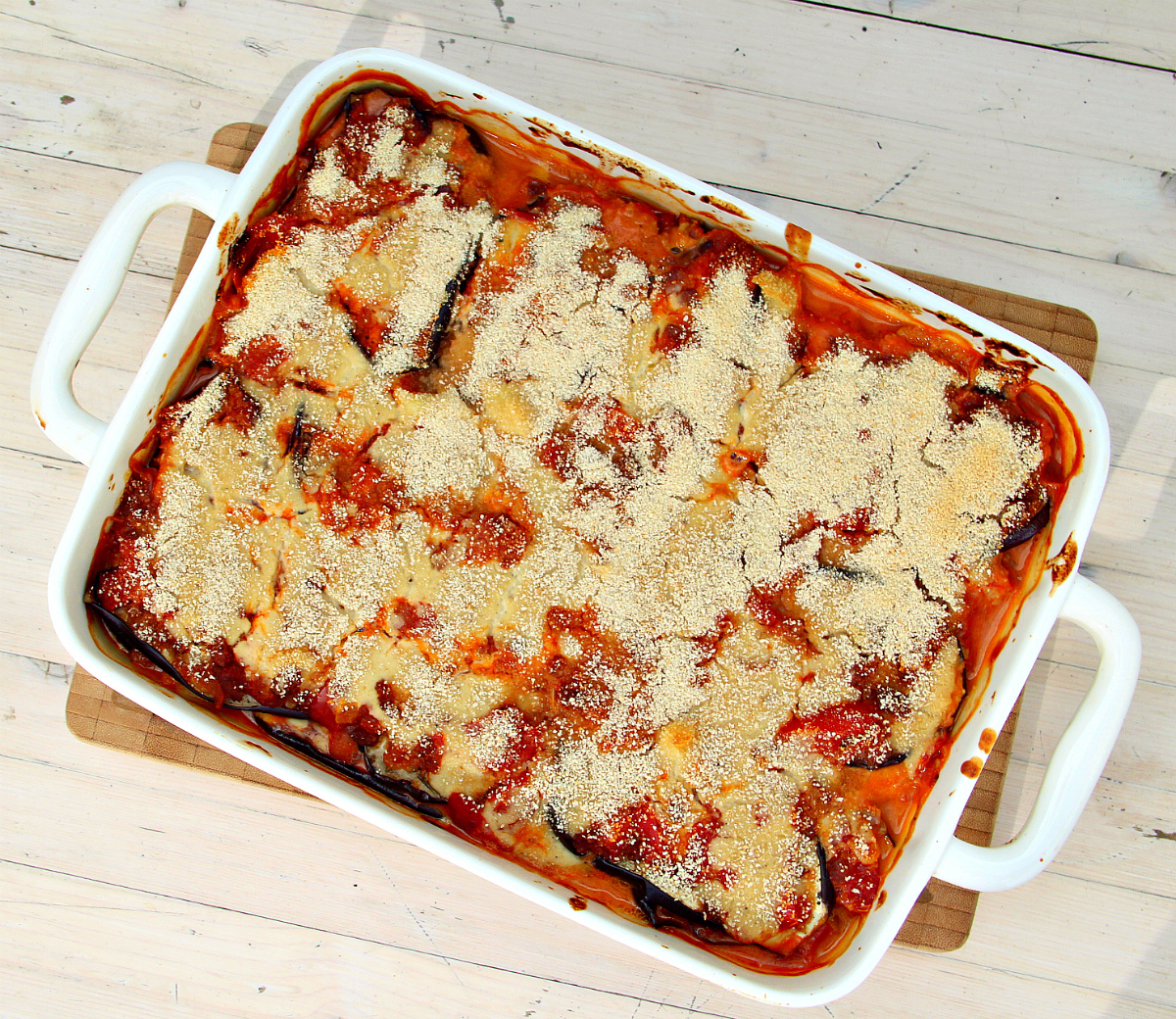 ---