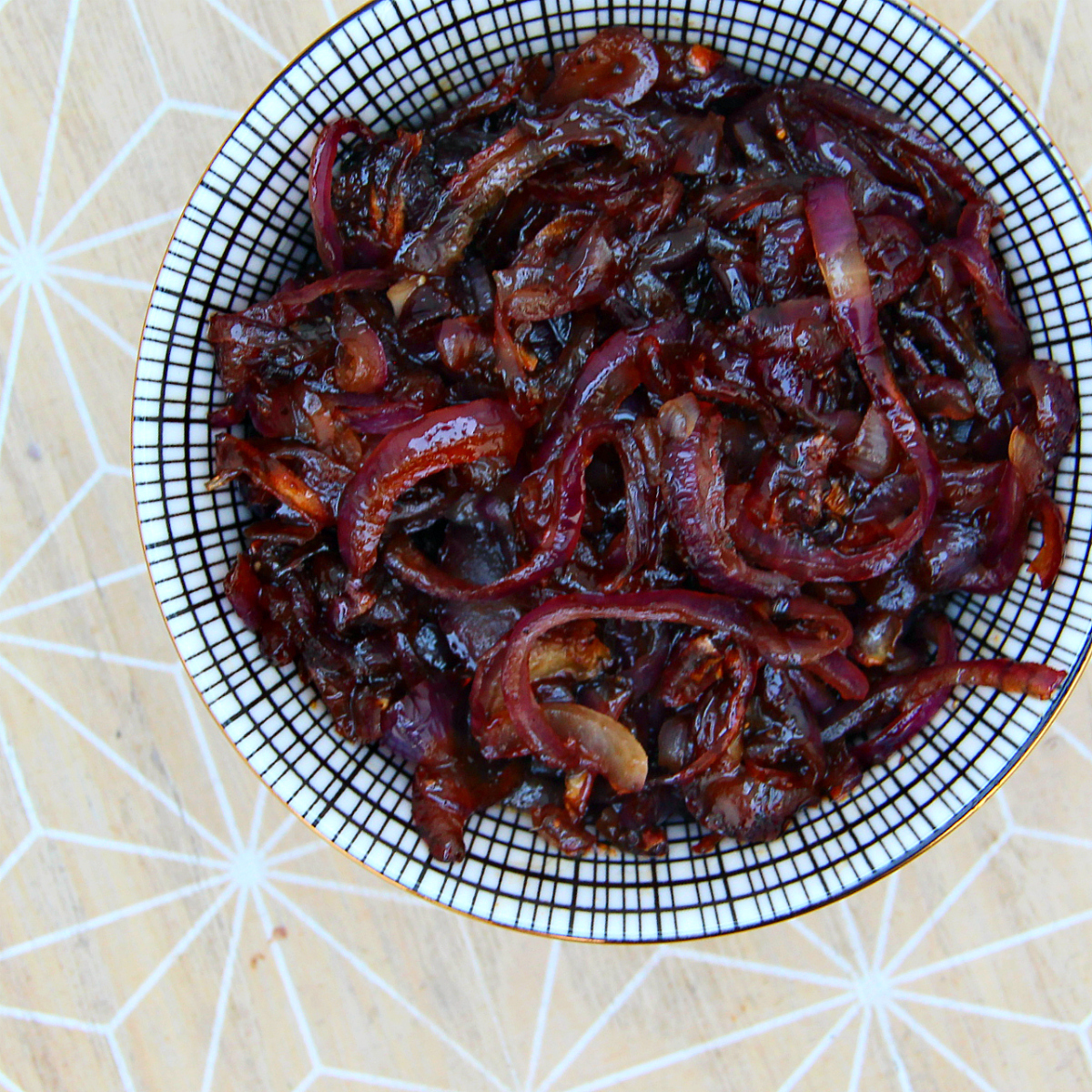 ---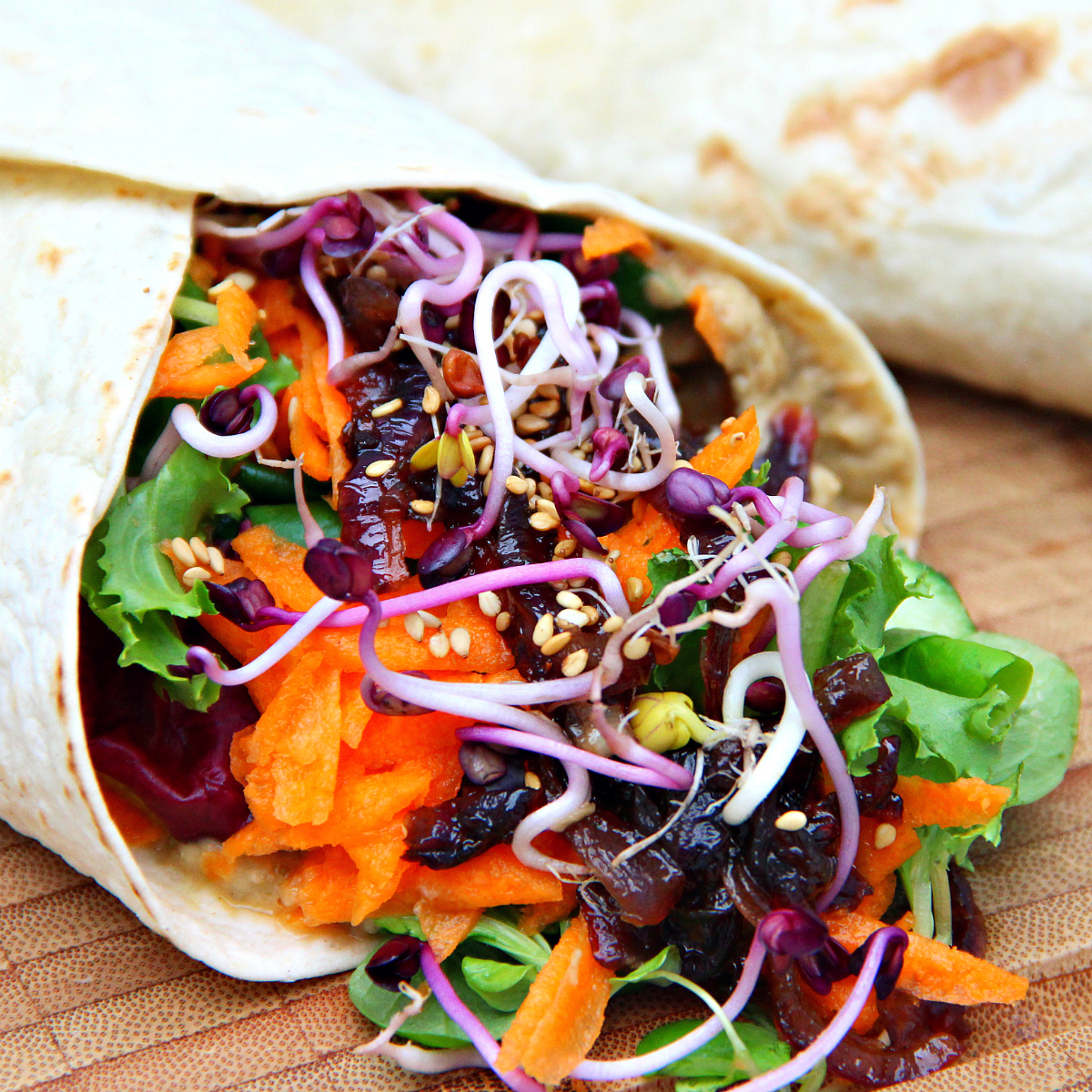 ---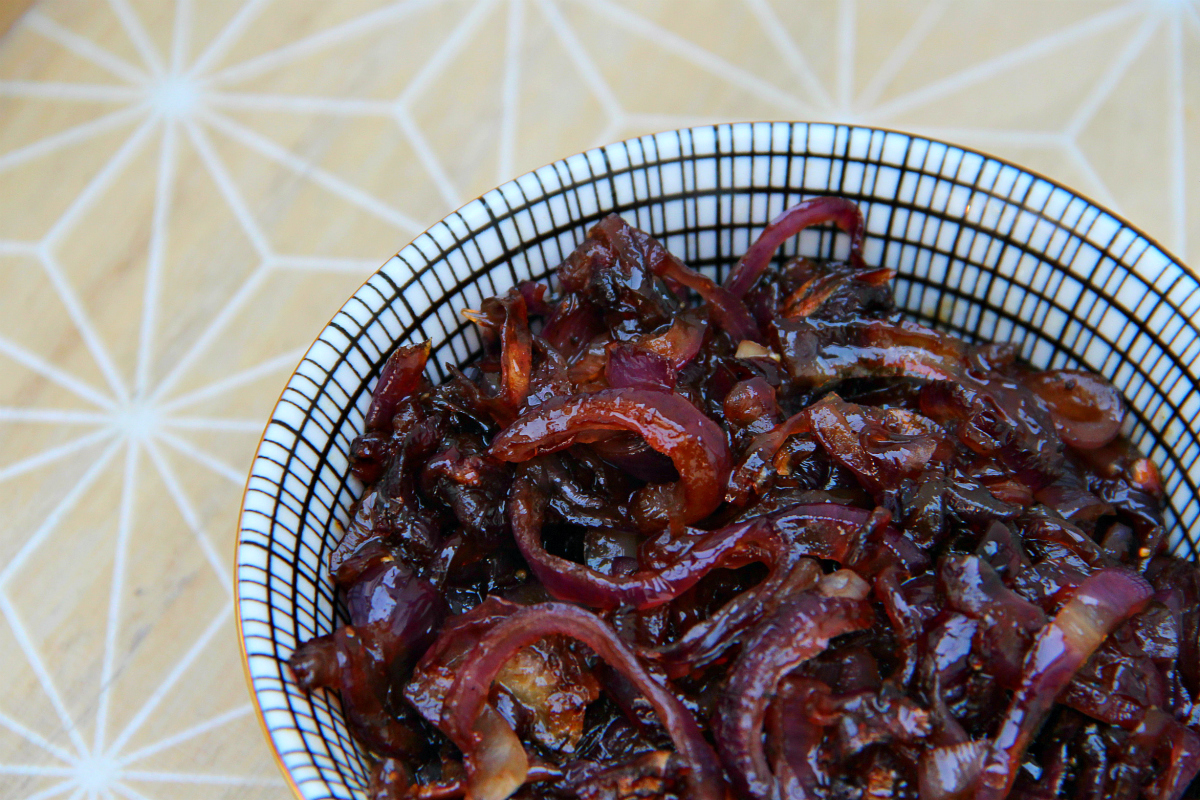 ---
They may not look like much - But this side dish makes any other dish a little more interesting. Super caramelized onions, sweet, salty and sticky. Tempting to put on everything.
Perfect in wraps, burgers and to top on soups.
These caramelized onions are also used in the Baba Ganoush & Caramelized Onion Wraps
---
makes 1 small bowl
---
Ingredients
---
4 red onions

2-3 tablespoons extra virgin olive oil

3 tablespoons granulated sugar

1 tablespoon margarine / vegan butter

½ tablespoon freshly grind black pepper

½ tablespoon salt
---
What you will need
---
Cutting board and knife

1 pan

1 spoon to stir

1 small bowl for serving
---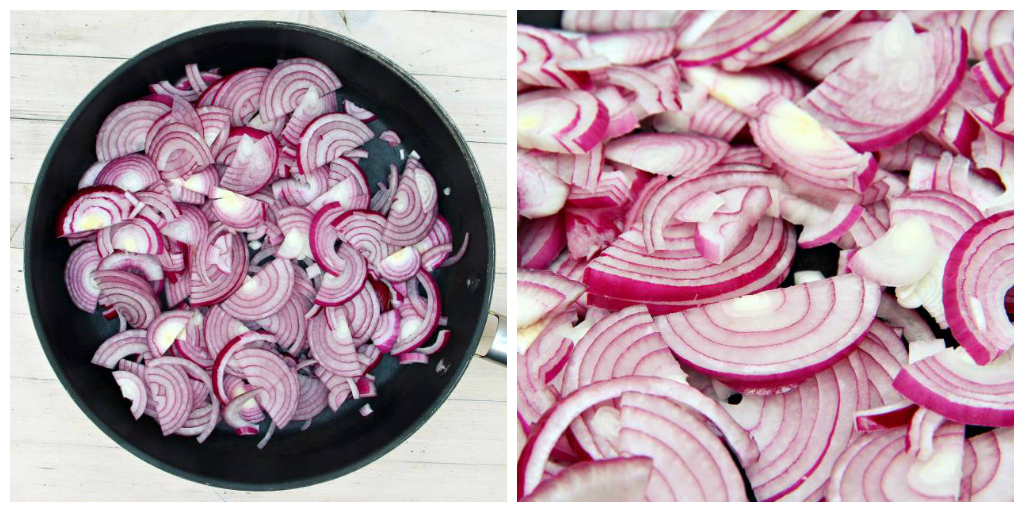 ---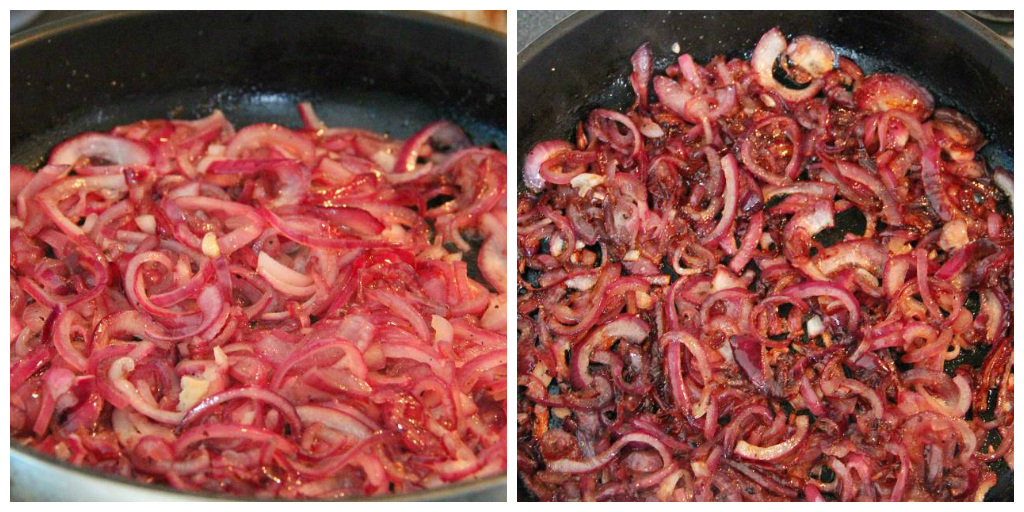 ---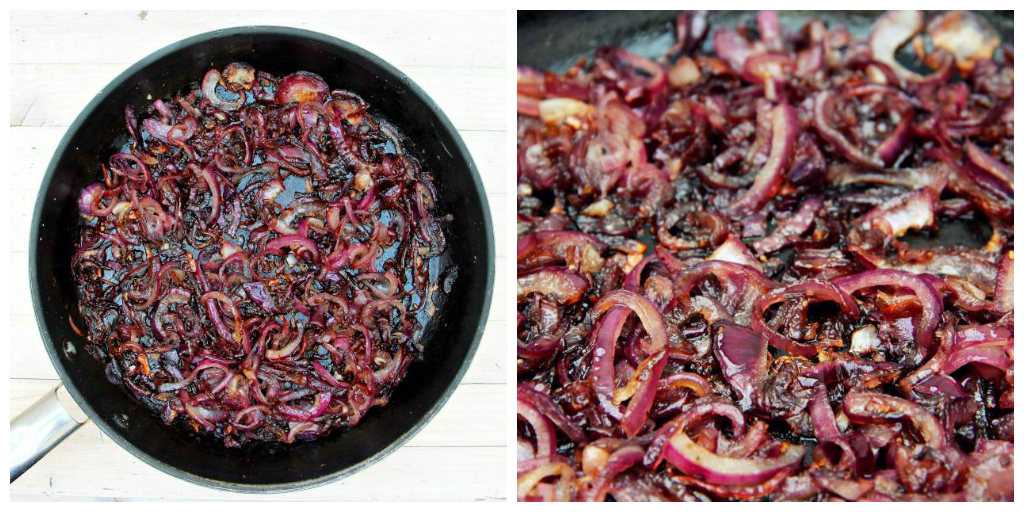 ---
Instructions
---
Peel the onions and cut them in half, then thinly slice the halves in half moons as pictured.

---

Put the onions, olive oil, margarine, sugar, salt and pepper in the pan and turn the heat on high. Stir occasionally.

---

Continue to fry until sticky and caramelized.

---

Transfer to a bowl and serve.

---

Can be used to top soups, put in burgers, in wraps etc. etc.
---
Enjoy !
---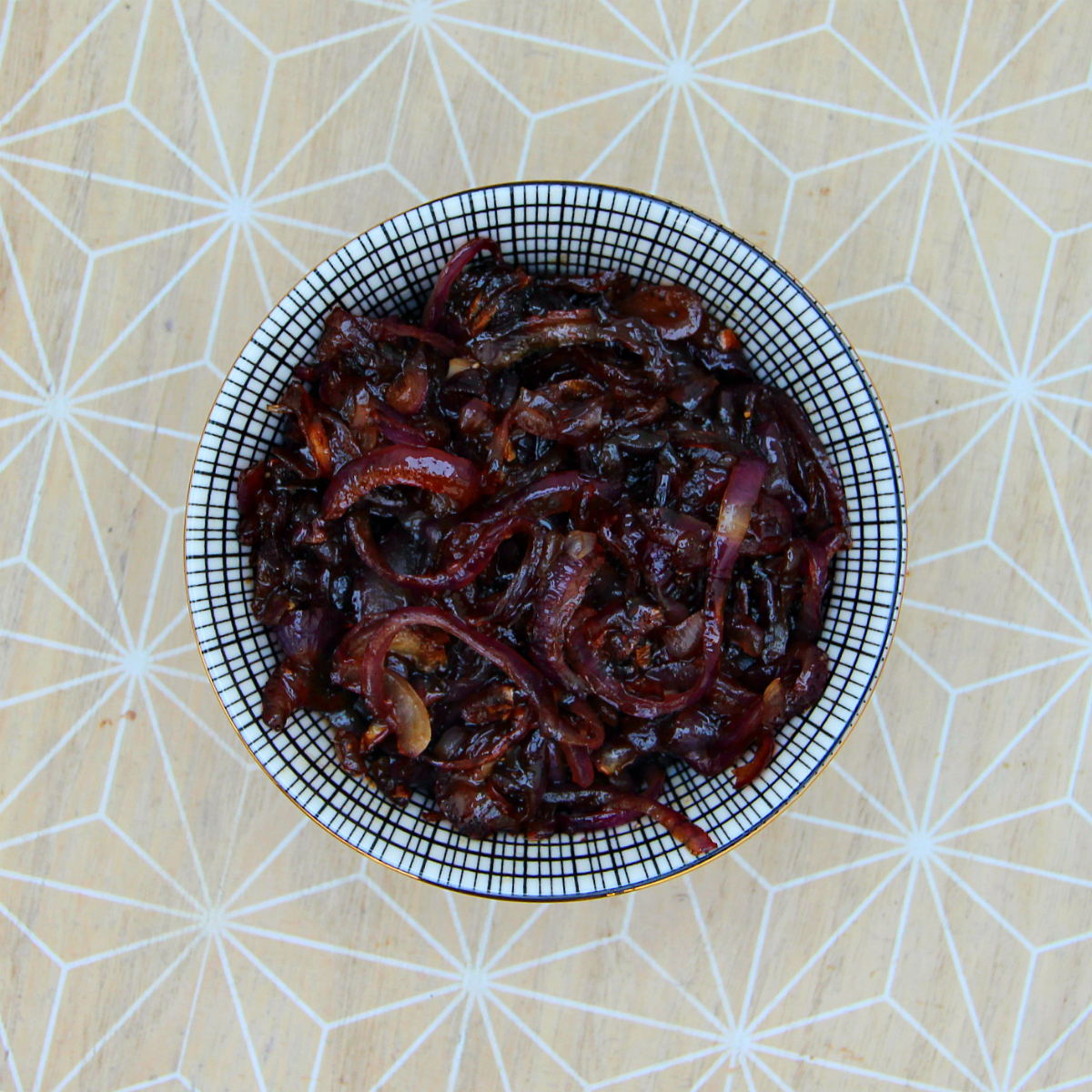 ---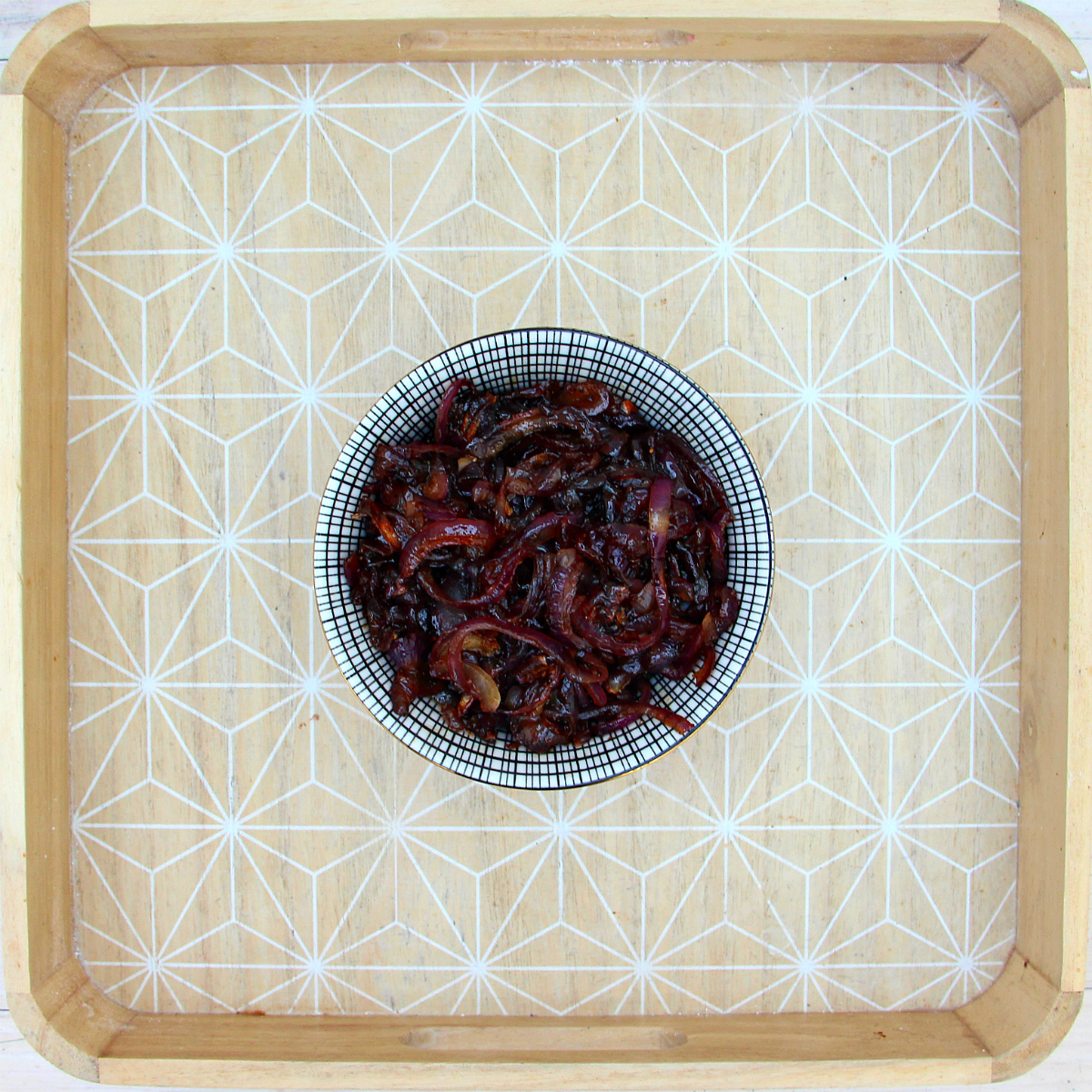 ---