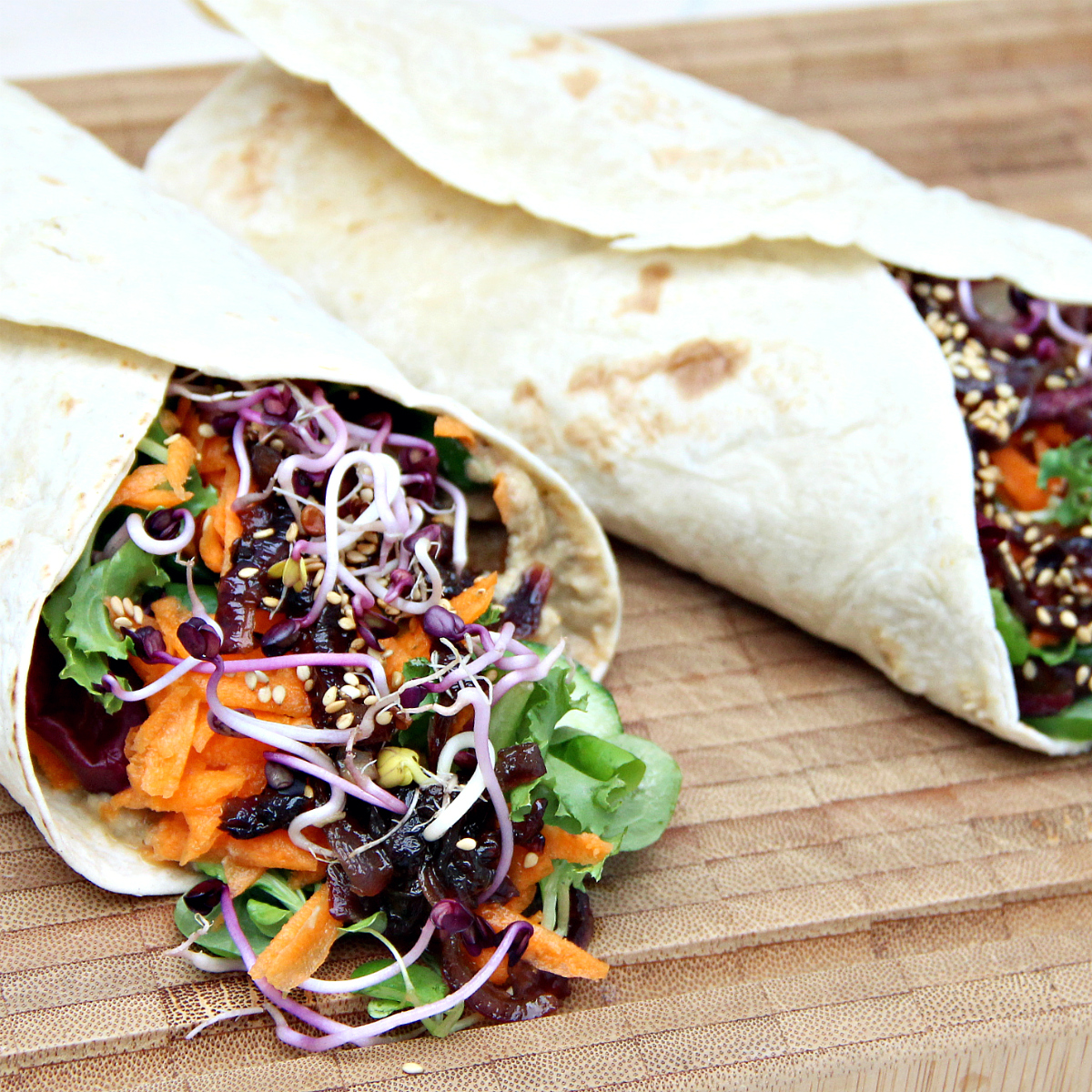 ---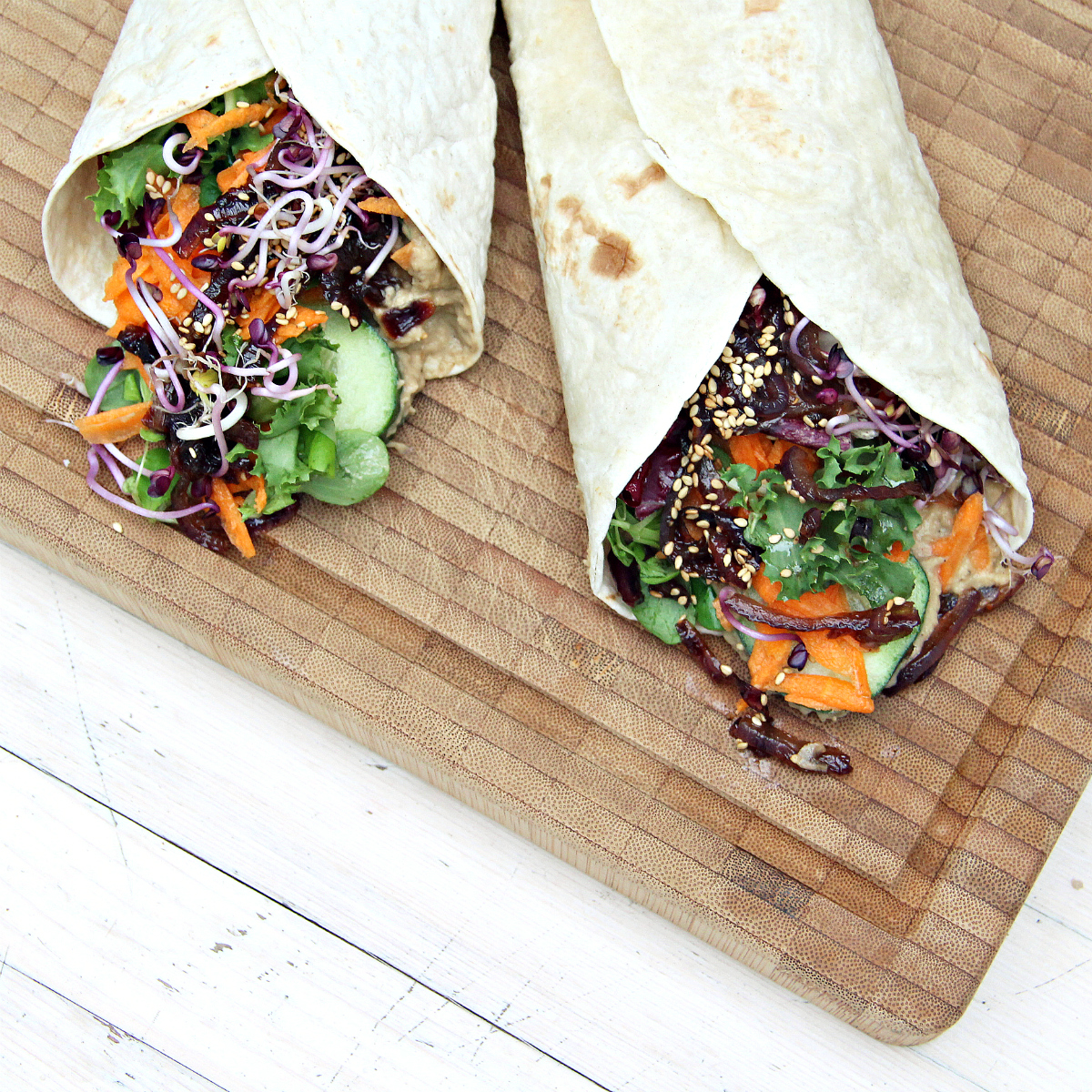 It's actually very hard to describe this wrap. It's just.. full of flavour ! The richness from the Baba Ganoush with the magical aubergine / eggplant taste, oh my... and then the Caramelized Red Onions.. who doesn't like that?
The thick fat slices of cucumber adds freshness and juice to the wrap and goes very well with the Baba Ganoush. The sprouts and salad adds crunch and the carrot adds beautiful colour and filling.
Sprinkled with healthy sesame seeds and this meal is about to get wrapped up !
Like wraps in general? Then you also might like the Sweet Potato Caramelized Pear Wrap.
---
Serves 4-6
---
Ingredients
---
---
What you will need
---
Cutting board and knife

1 vegetable peeler

1 grater

1 strainer

1 pan or an oven

Bowls for the ingredients (optional)
---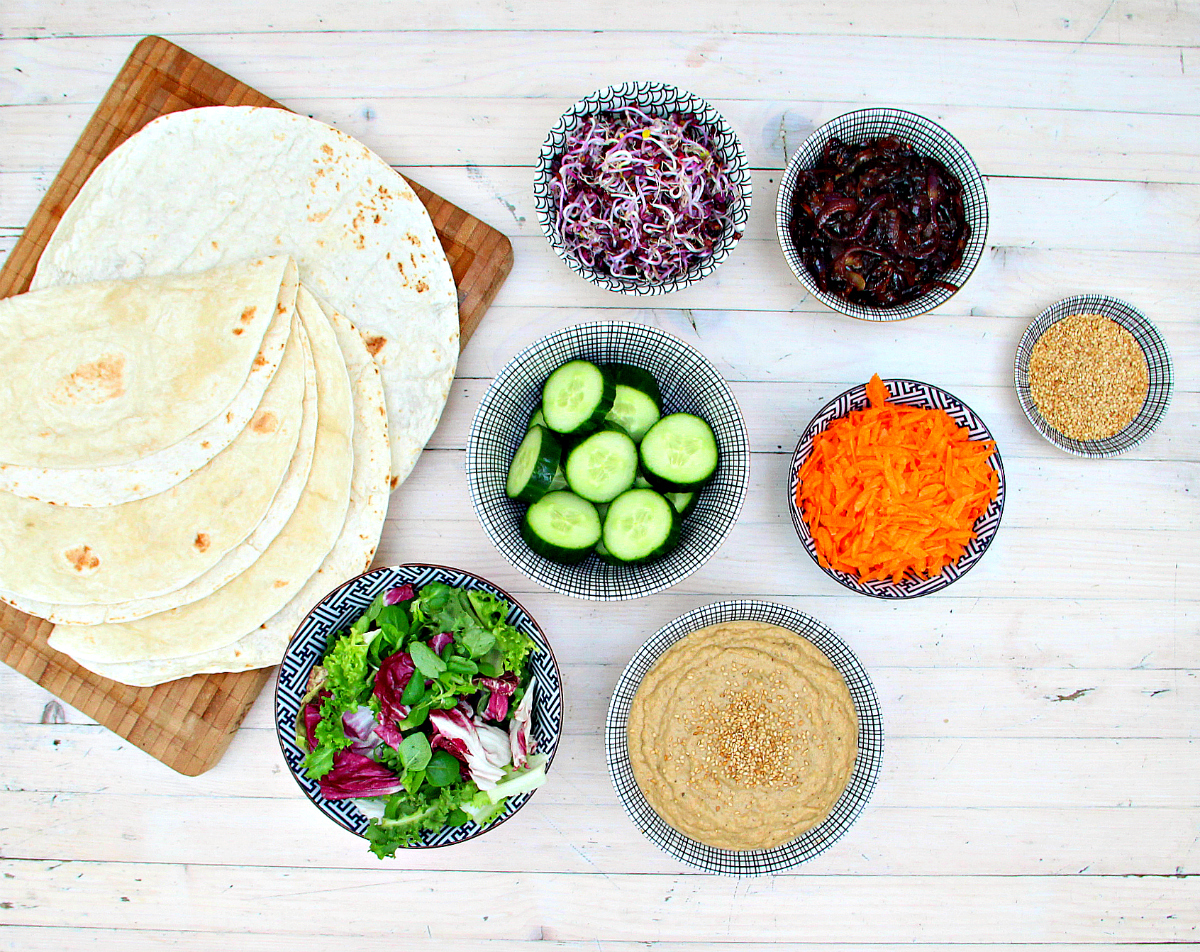 ---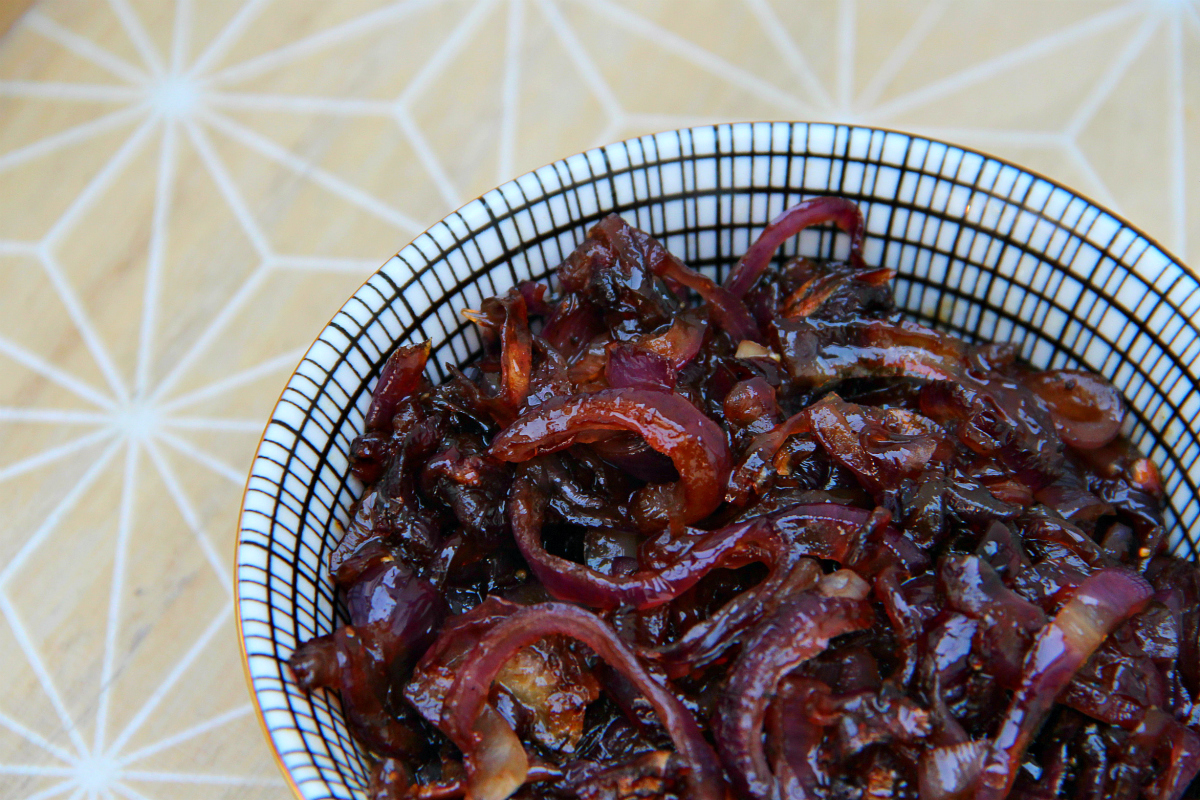 ---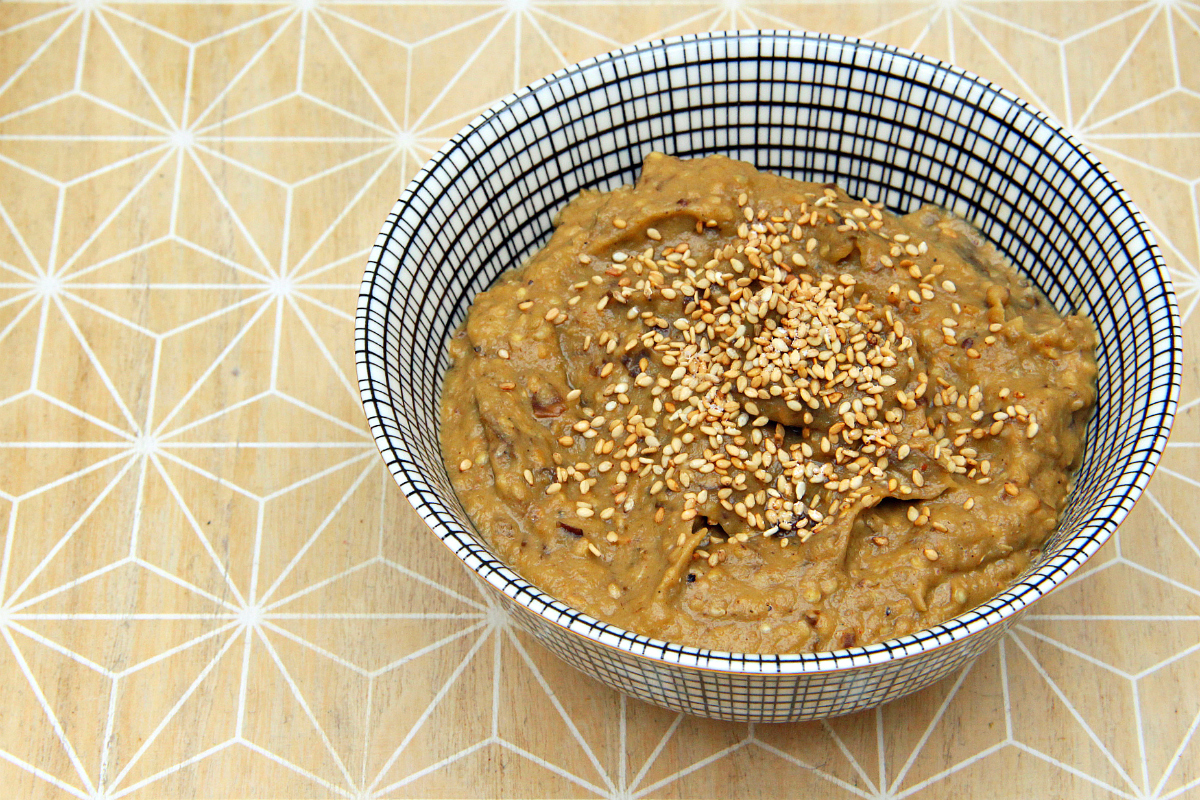 ---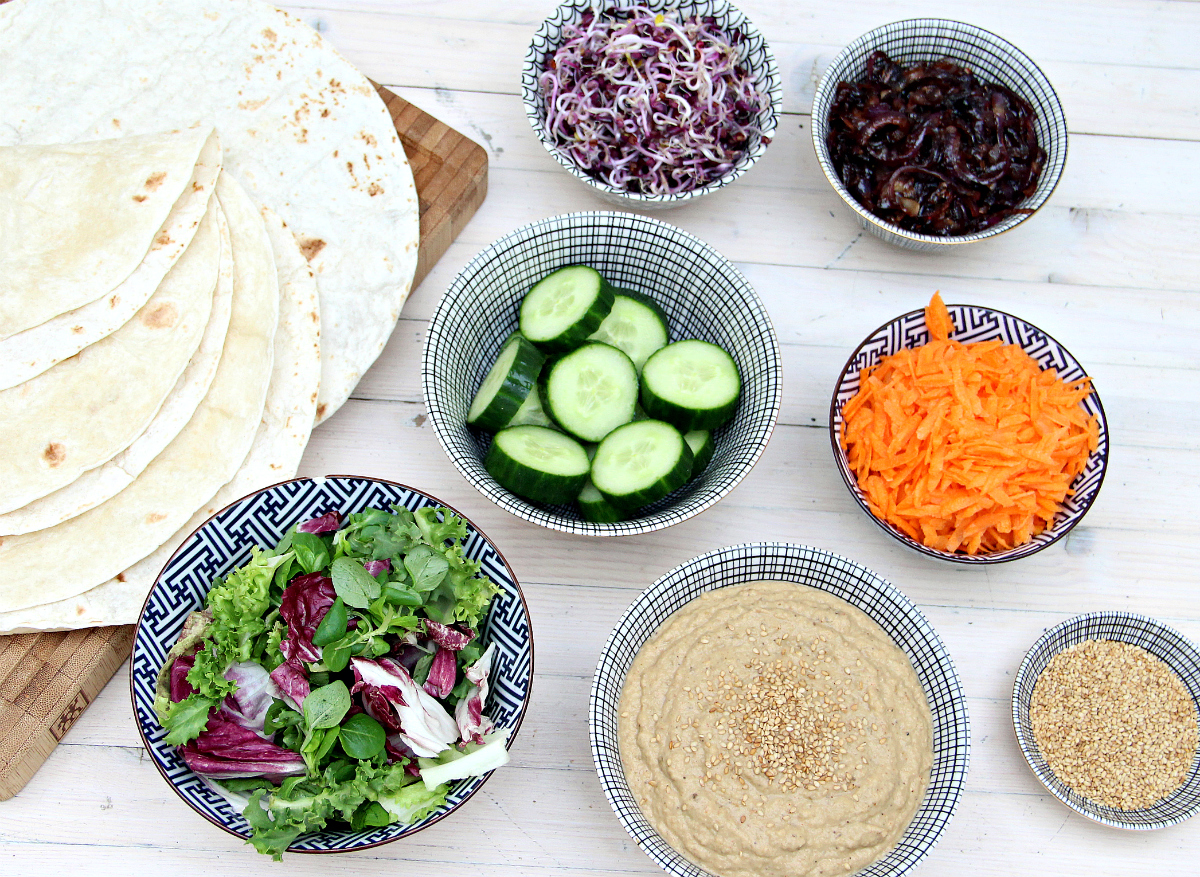 ---
Instructions
---
Make sure you have the Baba Ganouch and the Caramelized Red Onions ready.

---

Peel the carrots and grate them.

---

Wash the cucumber and cut them in thick slices, about 2,5 cm / 1 inch as pictured.

---

Wash the salad in a strainer. Then do the same with the sprouts.

---

Heat the tortilla wraps; either on a pan for a few minutes, then flip and bake another few on the other side, or you can turn the oven on 180 c (350 F) convection and put them in for a few minutes, heating them spread out and not on top of each other.

---

(optional) put all the ingredients in bowls so people can make their own wrap.

---

For a very good wrap: put a generous amount of Baba Ganoush in each wrap, about 4 tablespoons, then 3-4 big chunks of cucumber, 1-2 tablespoons of caramelized onions and then add a bit of all the other ingredients. If you use smaller tortilla wraps use less of everything, and maybe you want to eat two wraps? I bet!
---
Enjoy !
---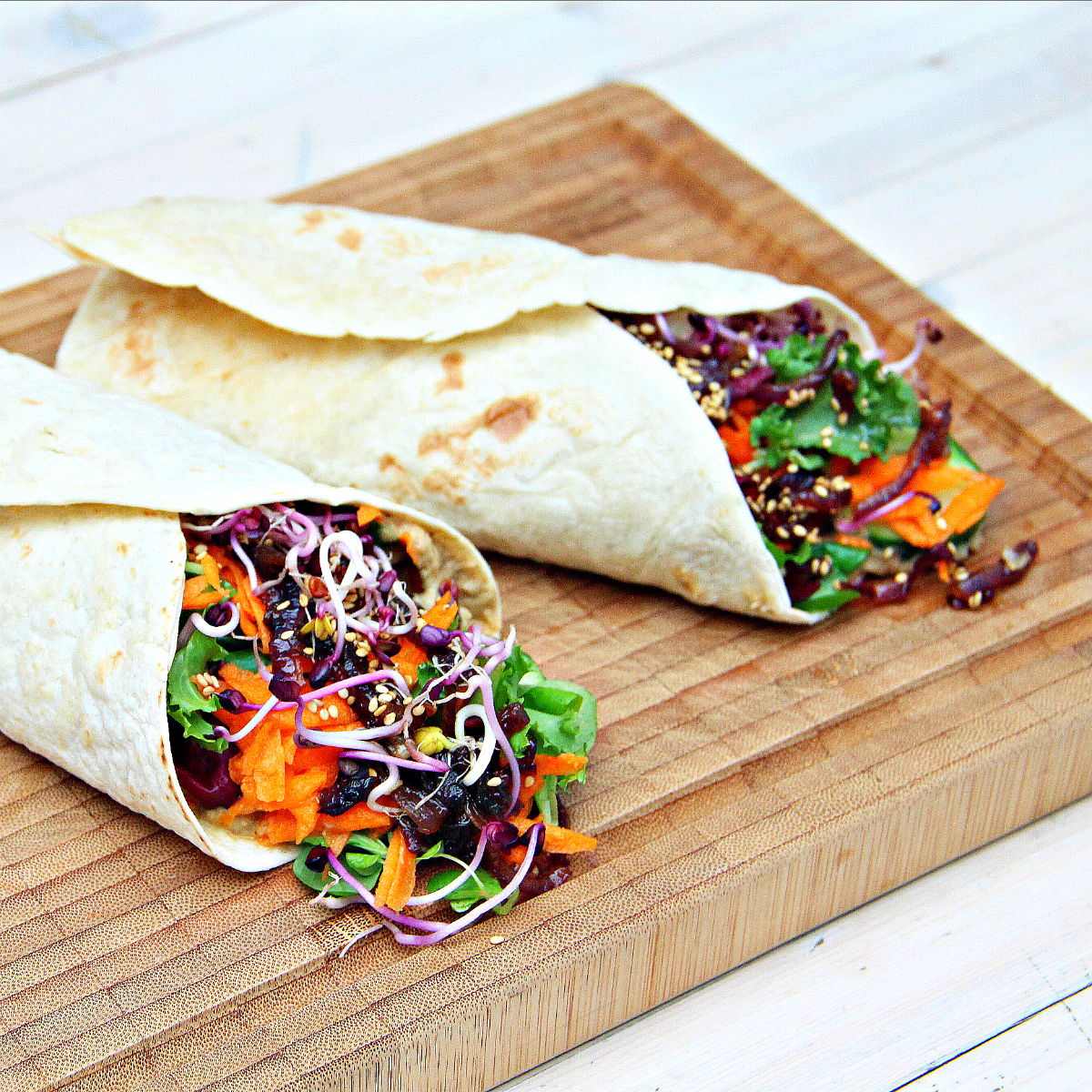 ---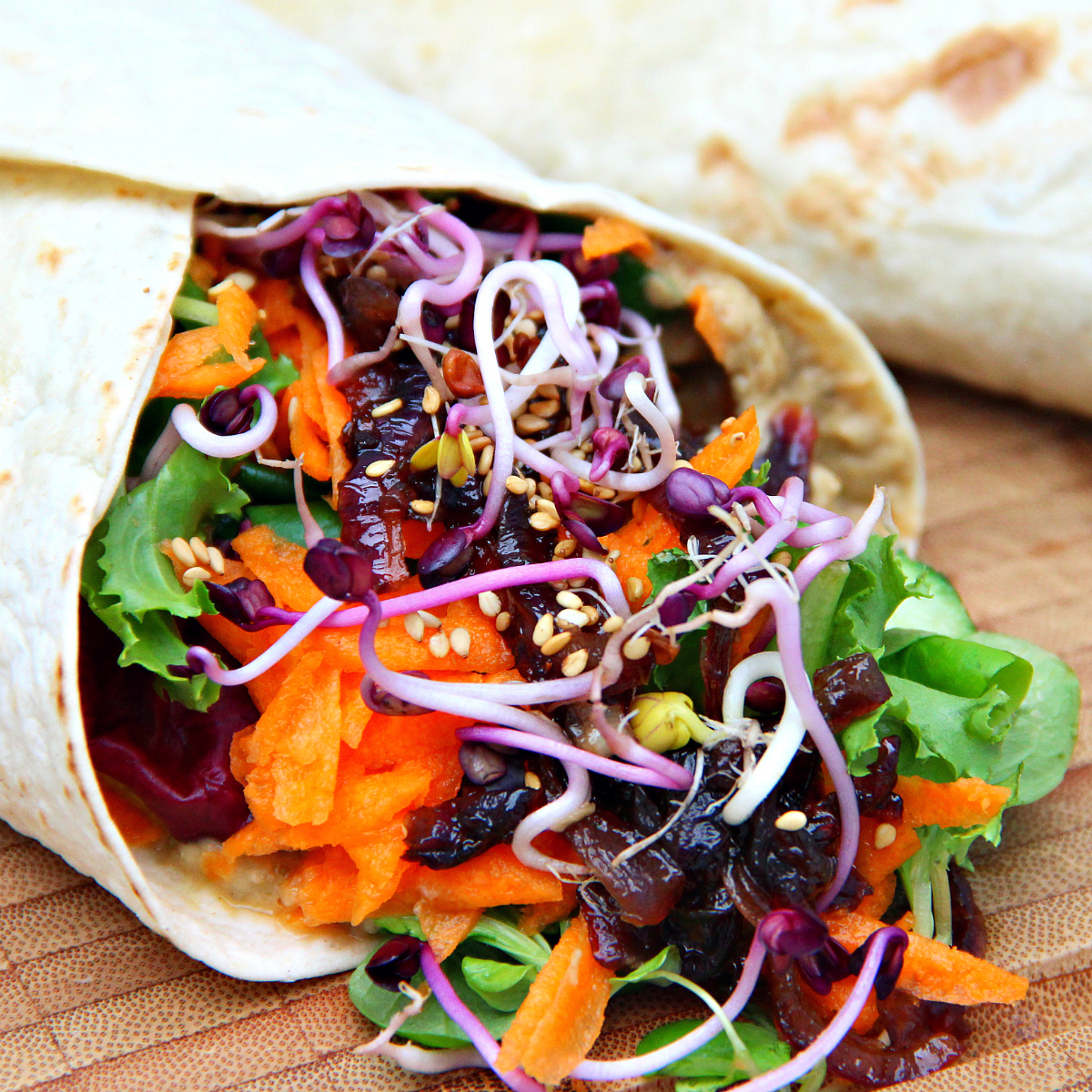 ---