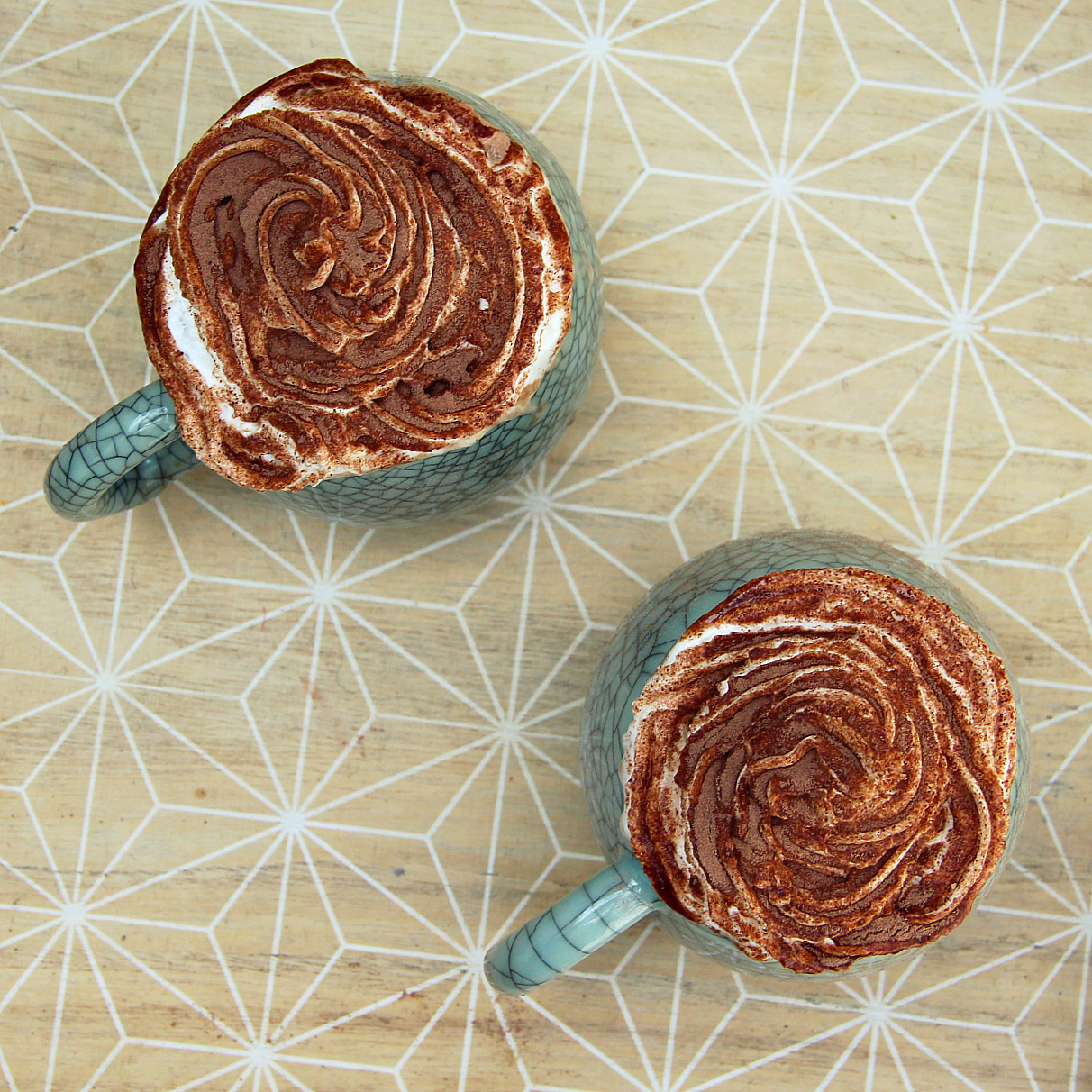 ---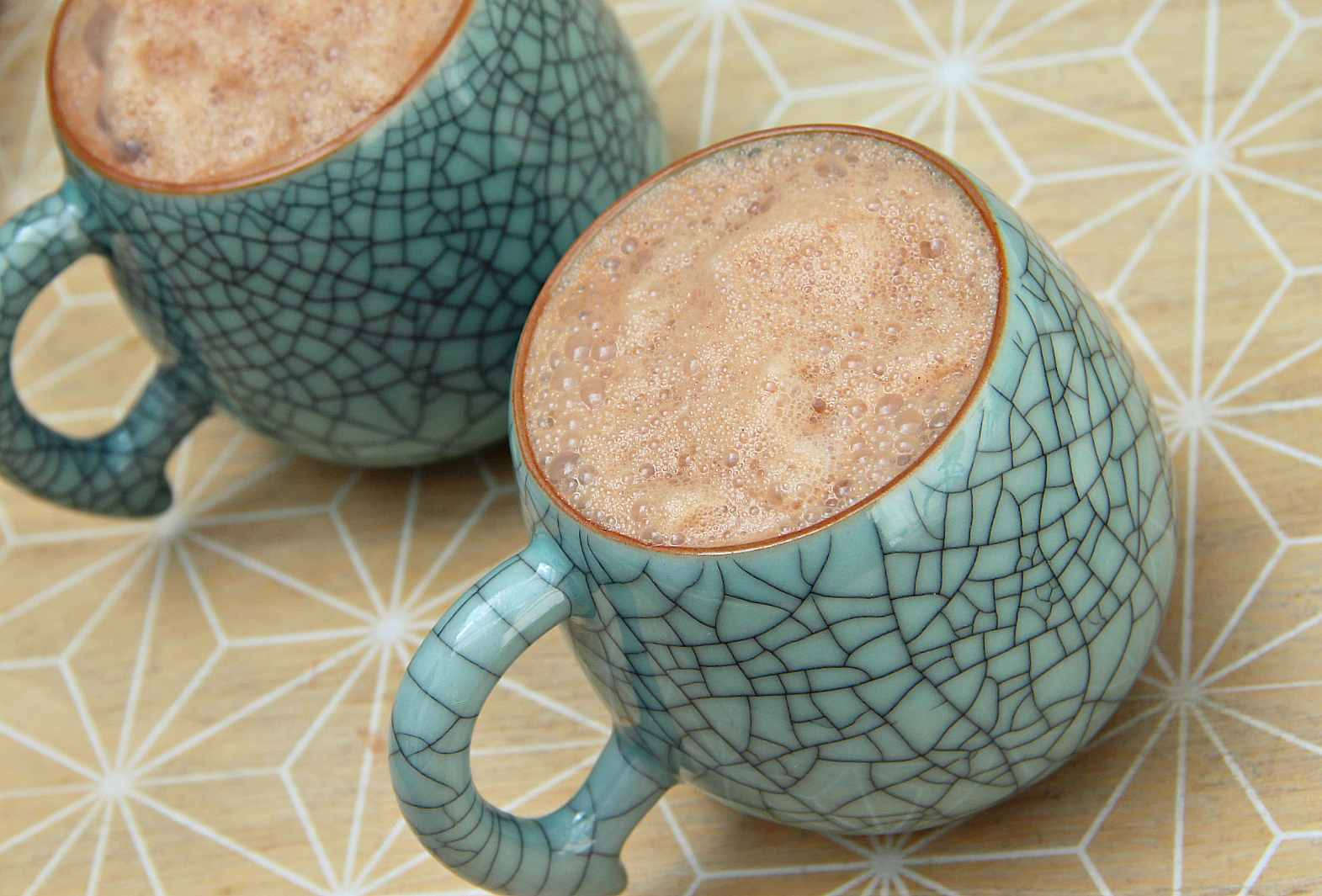 ---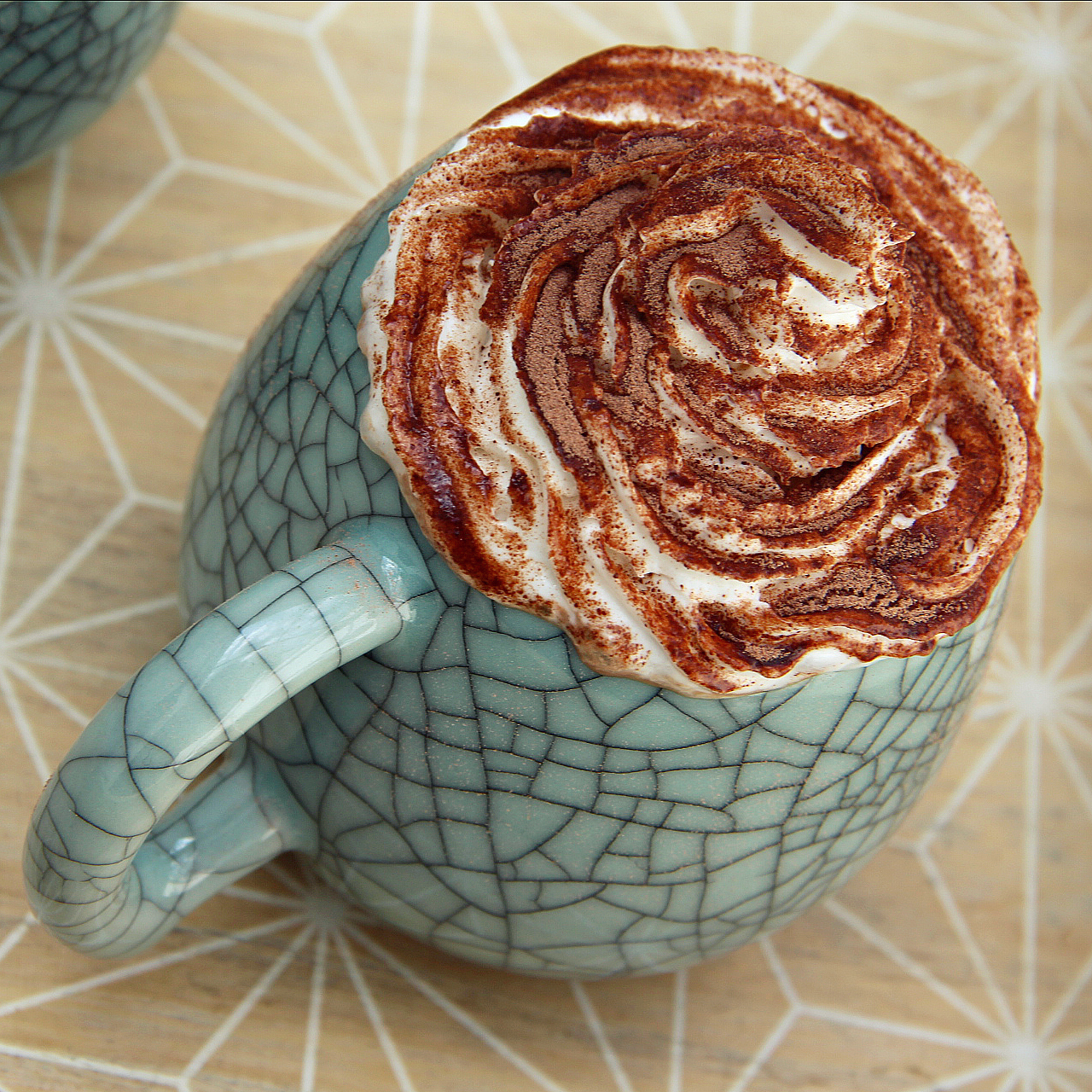 ---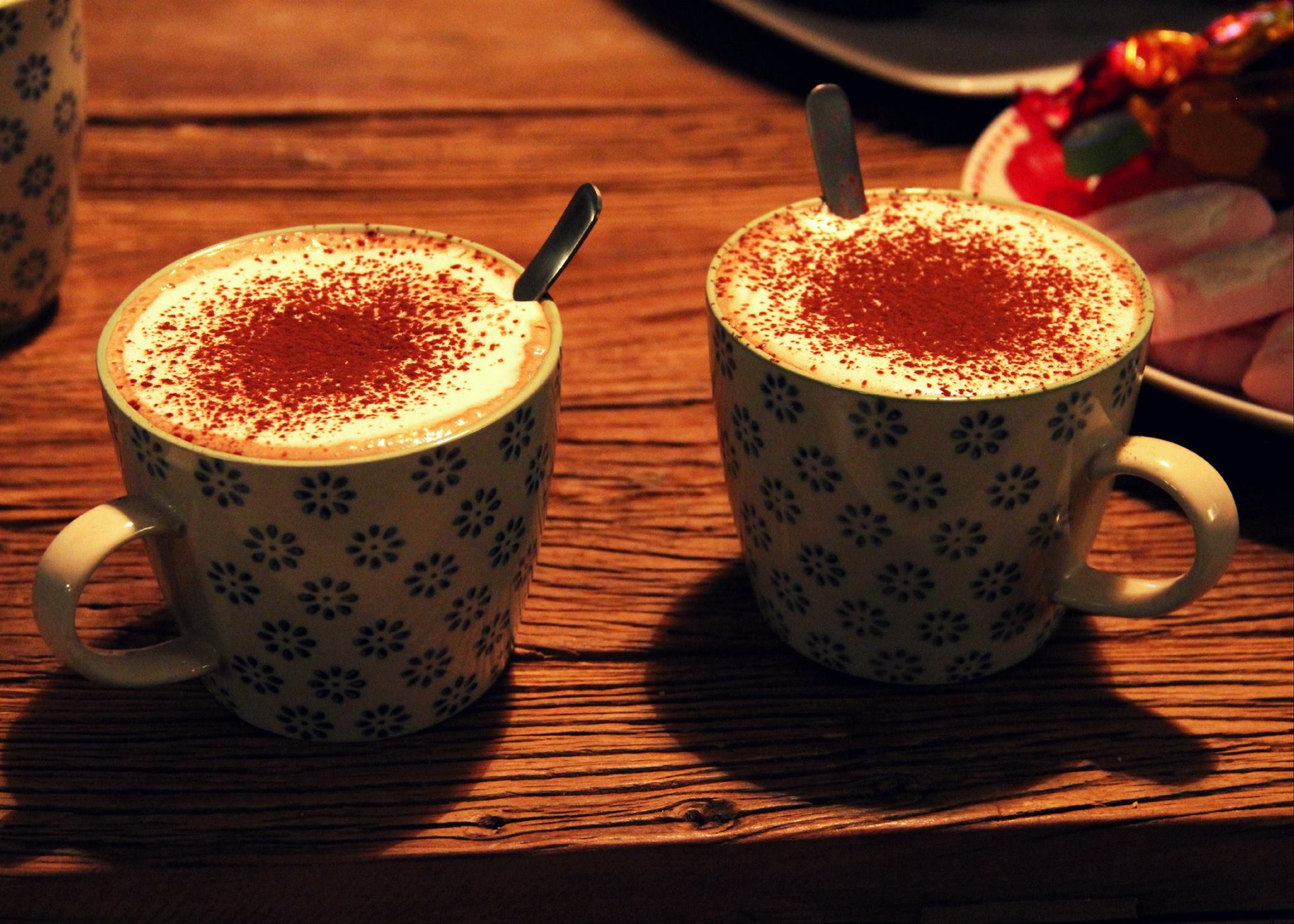 ---
You know those cozy rainy days, were you just wanna snuggle up on the couch with a blanket? I really embrace those days and a cup of vegan hot chocolate is the perfect companion.
This is super easy to make, made from scratch but still only takes a few minutes.
You can choose to use an easy instant vegan whipped cream from the can and spray it on top, or whip your own vegan whipped cream with some whip-able plant based cream. Not all plant based creamers can be whipped, so make sure you get the right one.
The added chili in this recipe is to enhance the flavour of the raw chocolate. Don't be afraid that it's gonna make it too spicy, it only adds that kick of flavour that the chocolate needs.
Even when this drink cools down it's amazing, so you can make more if you like and refrigerate.
If you love heart warming drinks you mught also like the Vegan Vanilla Matcha Latte.
---
Serves two 250ml cups (8.5 oz cups)
---
Ingredients
---
500 ml almond milk (17 oz)

3 tablespoons raw coco powder

6 tablespoons granulated sugar

1/4 mini red chili
---
Toppings (optional)
---
Vegan cream, whipped

Coco powder
---
What you will need
---
1 small pot

1 measuring cup

1 whisk

Spoons to measure

1 tea strainer

1 hand mixer and a bowl if you choose to whip your own cream
---
Instructions
---
Measure the almond milk and put in the small pot and turn the heat on high. Whisk occasionally.

---

Put in the raw coco powder and sugar in the pot and whisk until fully mixed.

---

Deseed a small red hot chili. Cut a quarter of it into small pieces and put in the tea strainer.

---

Infuse the chili in the pot for a minute or two, then remove from the pot.

---

When the hot chocolate is a hot as desired, turn the heat of and serve in 2 cups.

---

(Optional) whip your own vegan whipped cream, put the cream in a bowl and whip with a hand mixer. Or you can use an instant can of vegan whipped cream and spray on top.

---

Top it with vegan whipped cream and chocolate powder.
---
Enjoy !
---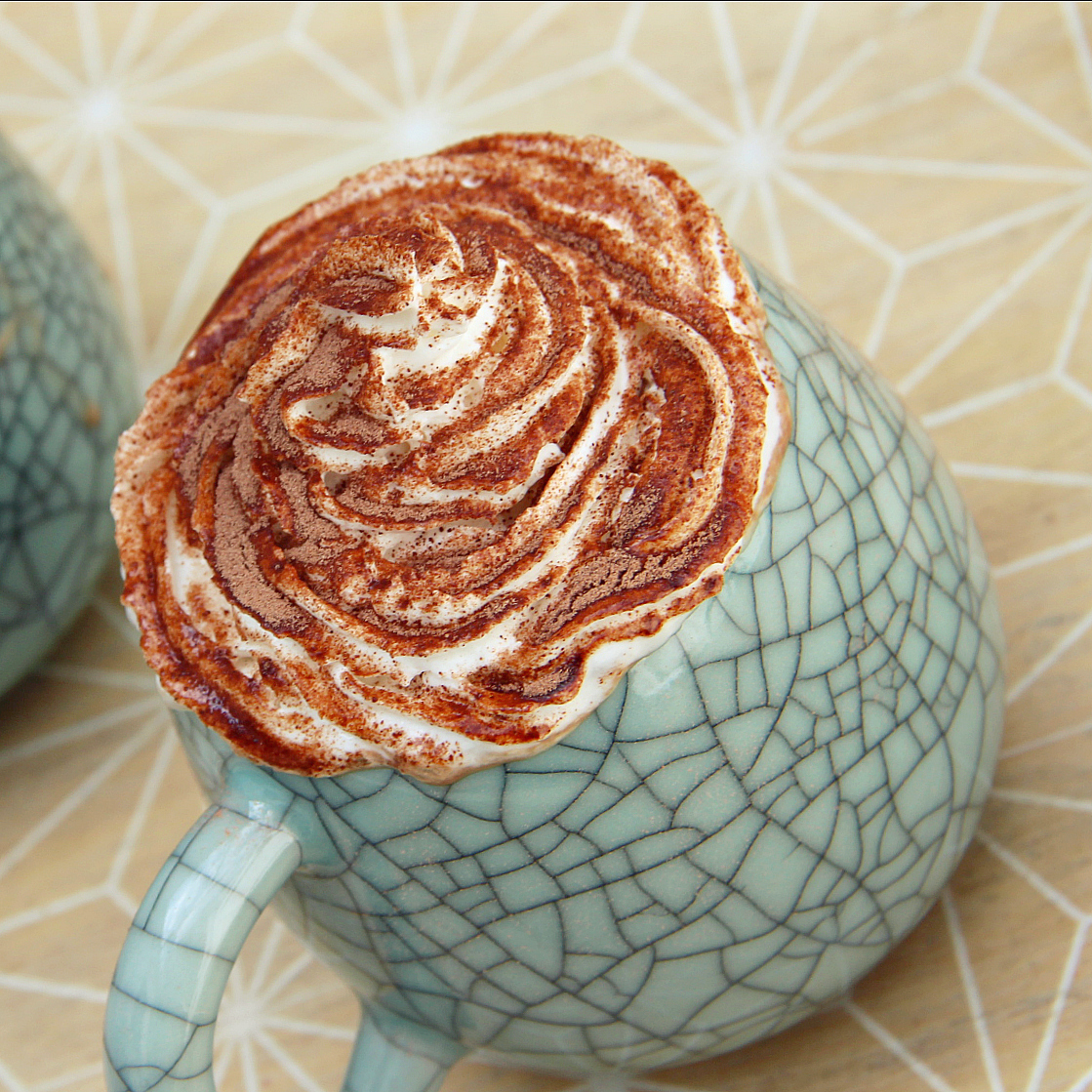 ---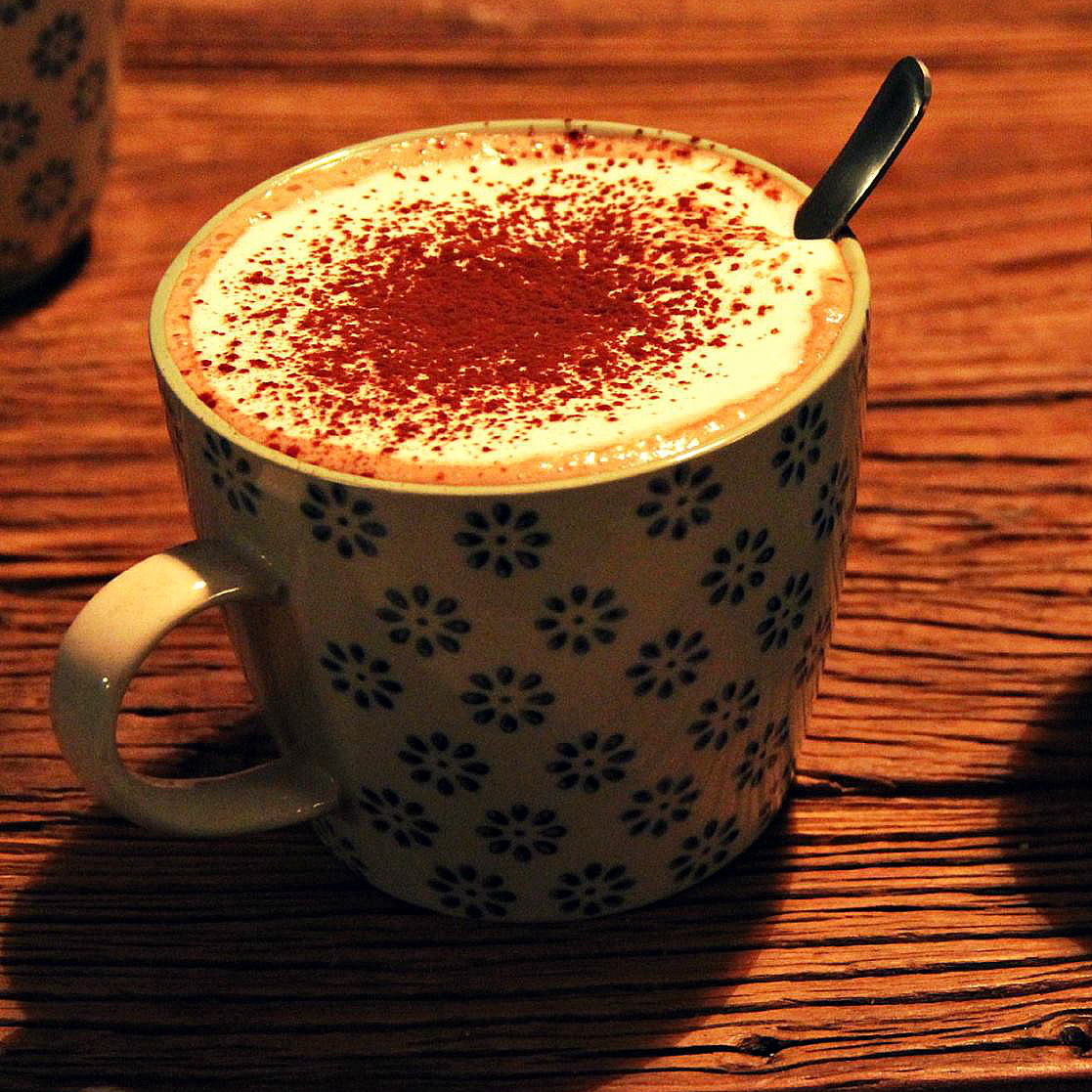 ---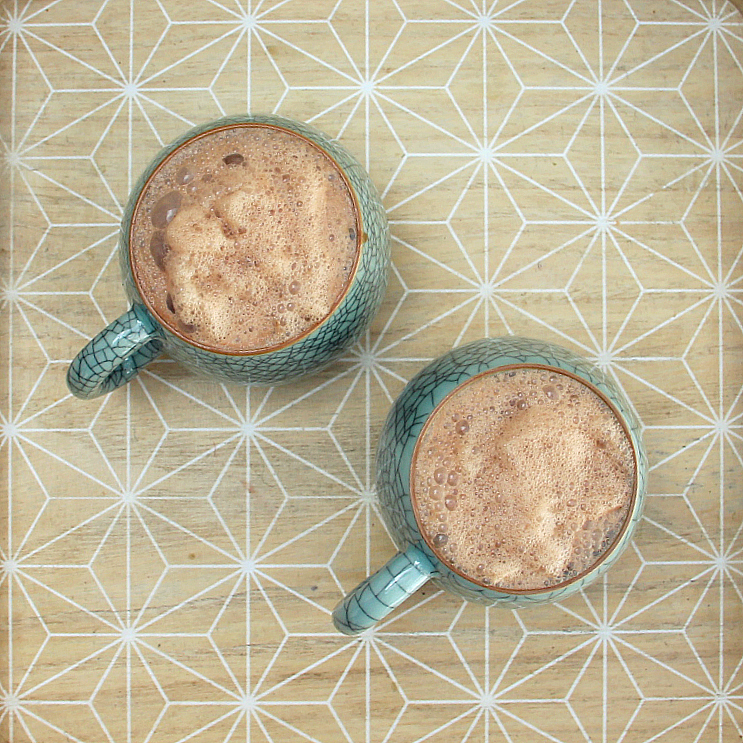 ---