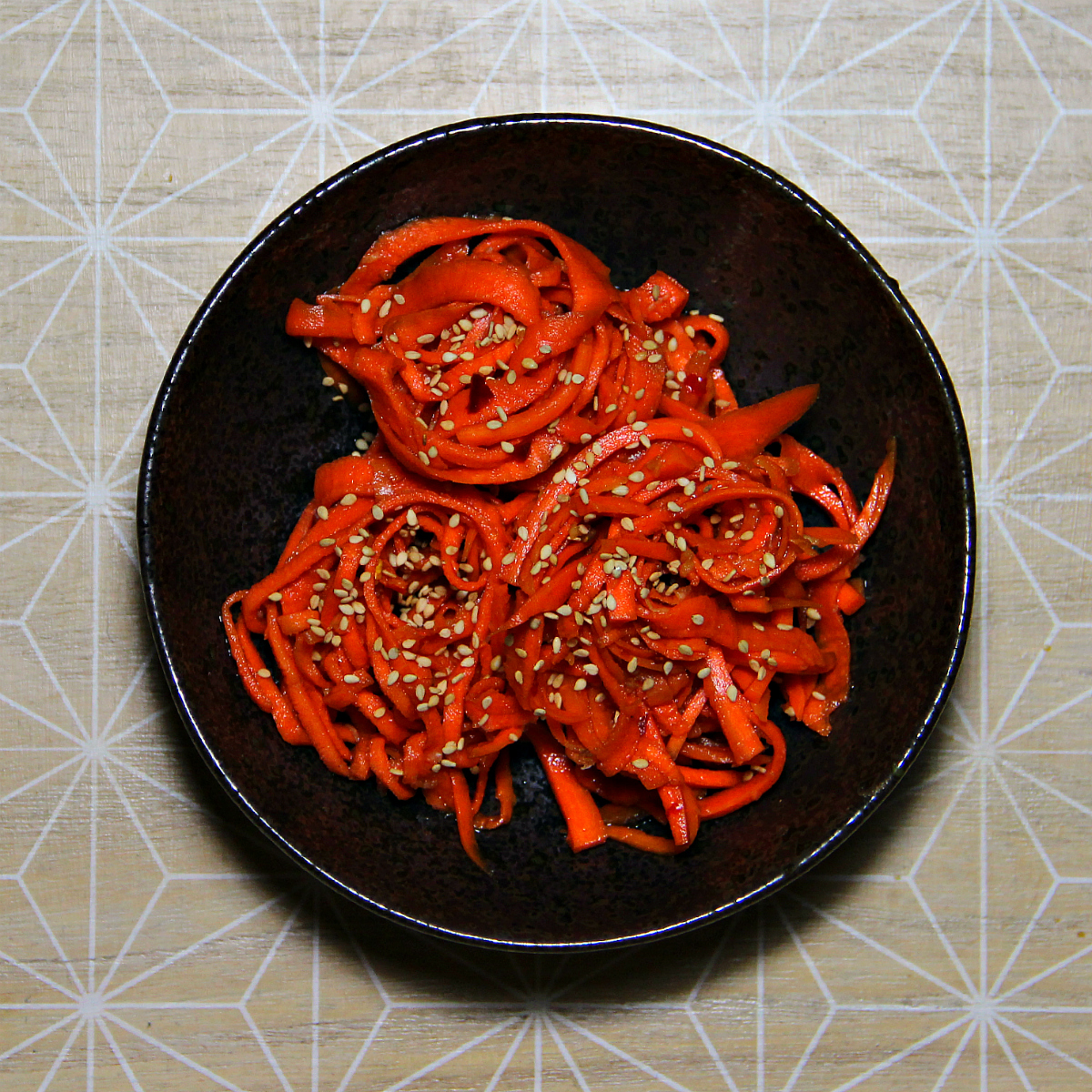 ---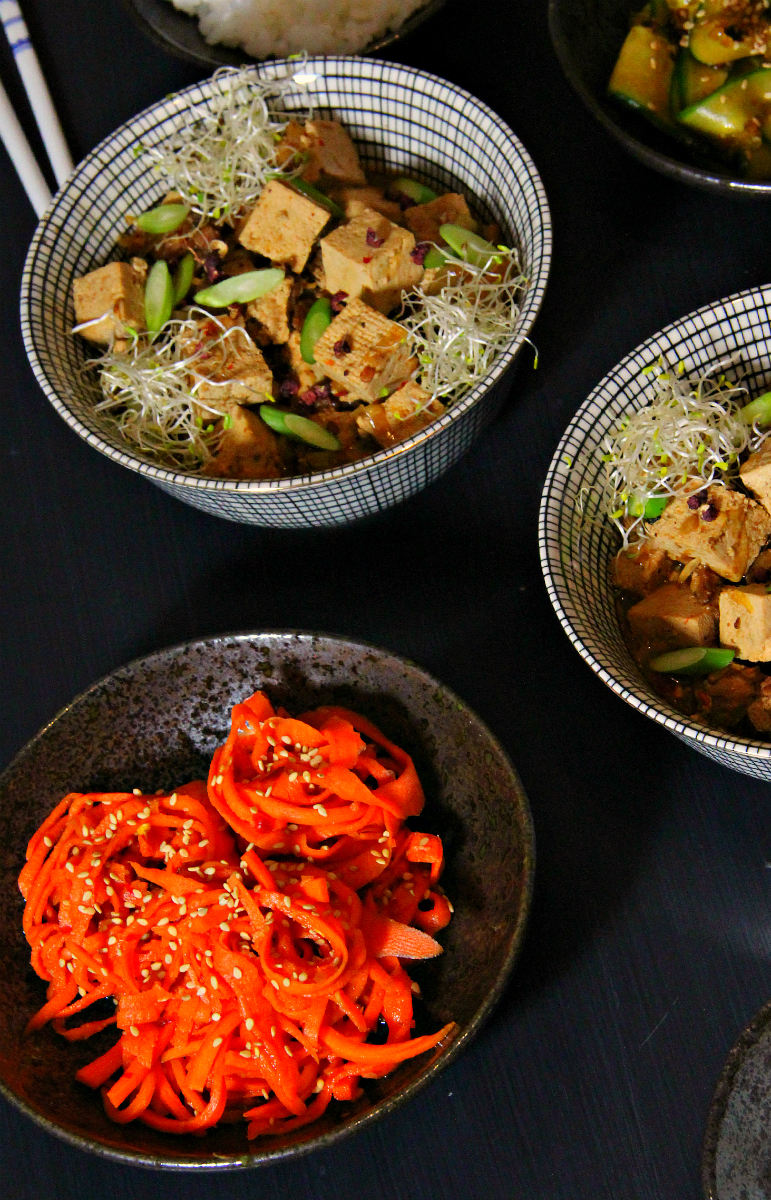 ---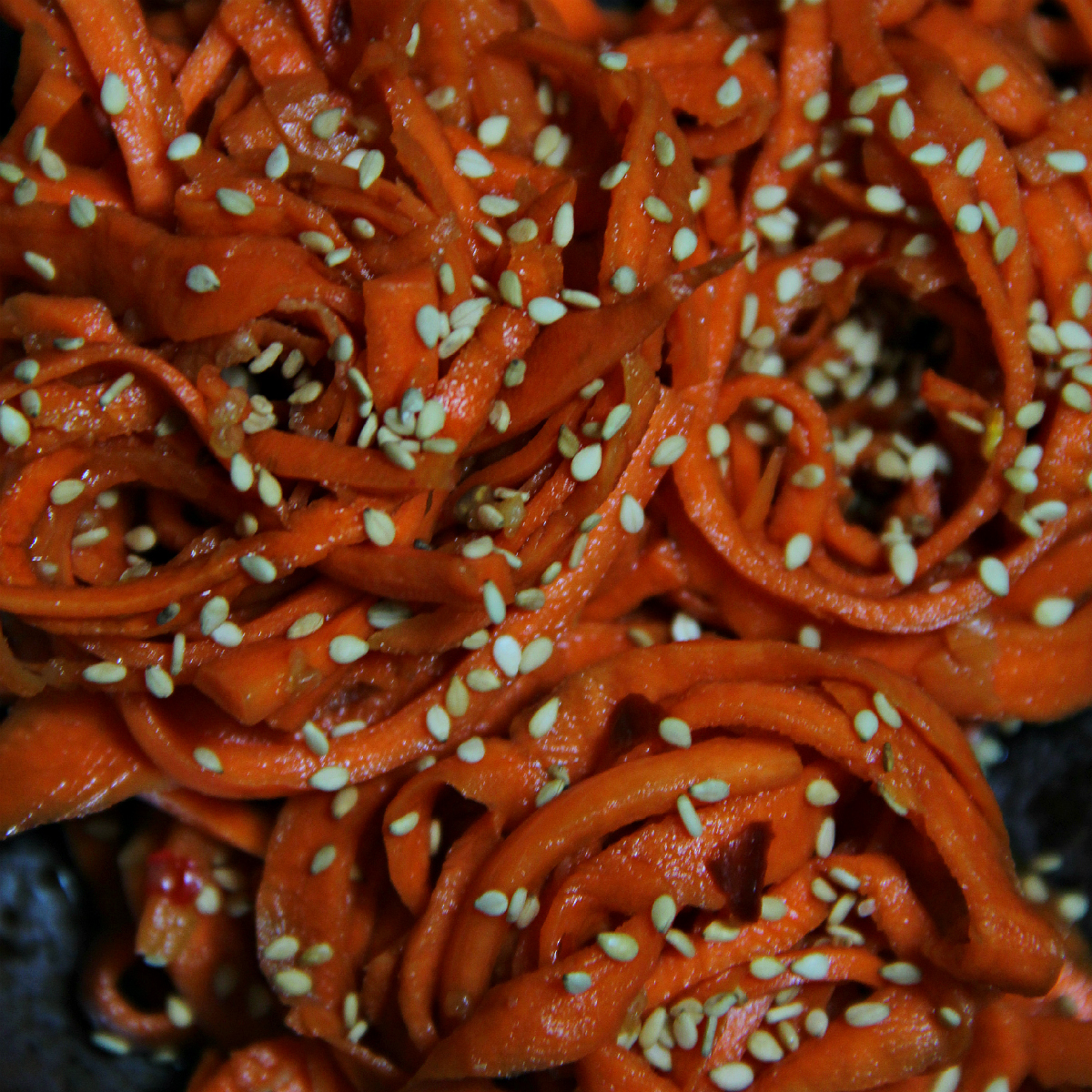 ---
I call these Quickled Carrots, haha, quick and pickled all in one. Super quick to make compared to the traditional pickle. Here used a sciency method with salt to extract the moisture out of the carrot noodles fast, then given a rinse and then added flavour, tossed and let rest for a little while in the fridge, and there you go ! Done !
This dish is a perfect side dish to any very heavy or flavourful Asian main course. Thes can act as that nice something-cold and as a palate cleanser as well. This quickle is served along with another quickle; the Asian Style Cucumber Salad in Strips, and the Vegan Sichuan Style Mapo Tofu, which is also pictured.
---
Serves 4 as side dish
---
Ingredients
---
4-5 carrots

3 tablespoons salt (for sweating)

2 tablespoons water

2 tablespoons mirin

1 tablespoon household vinegar

1 tablespoon sweet soy sauce

1 tablespoon granulates sugar

2 garlic cloves

1 teaspoon red pepper corns

1/4 teaspoon chili flakes and seeds

Sesame seeds for garnish
---
What you will need
---
Cutting board and knife

1 vegetable peeler

1 spiralizer

1 bowl / tupperware

1 strainer

Measuring spoons

1 spoon to stir

1 grater
---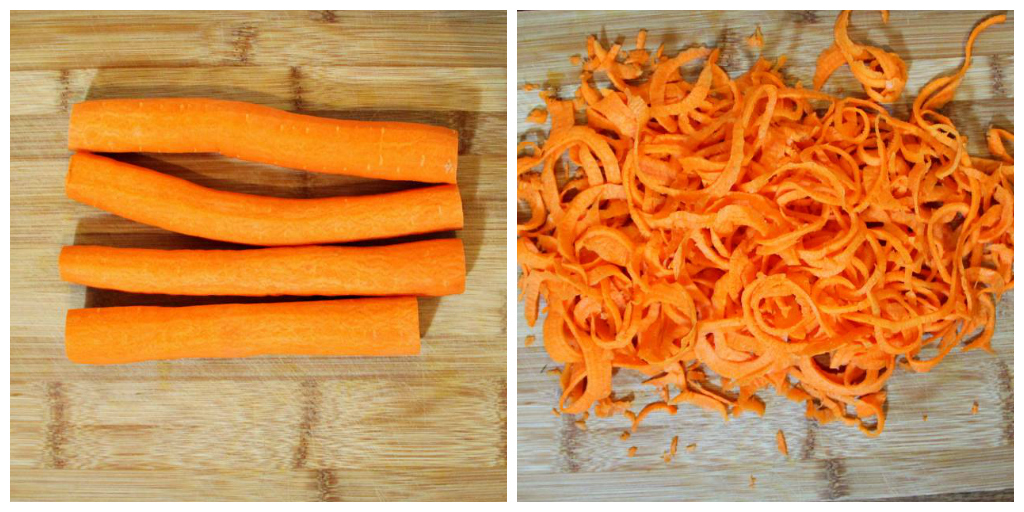 ---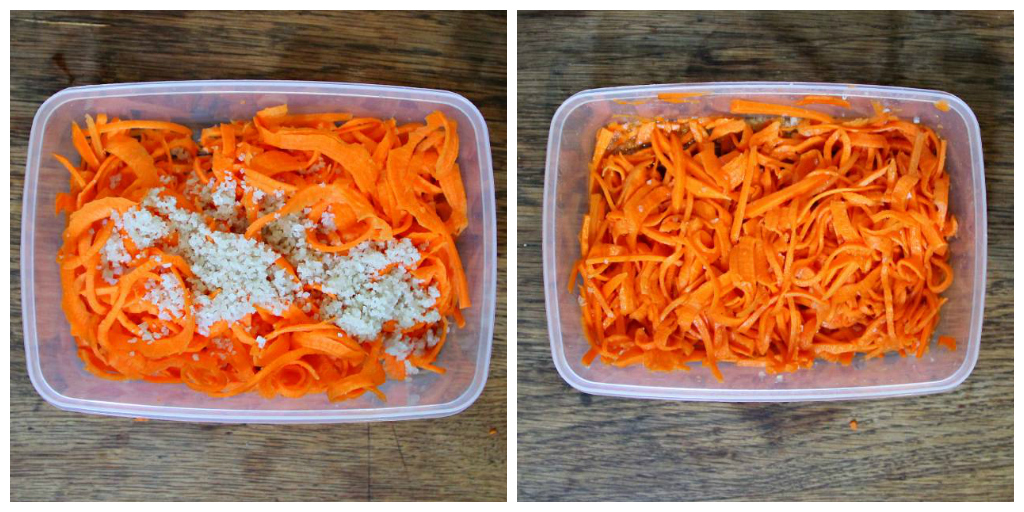 ---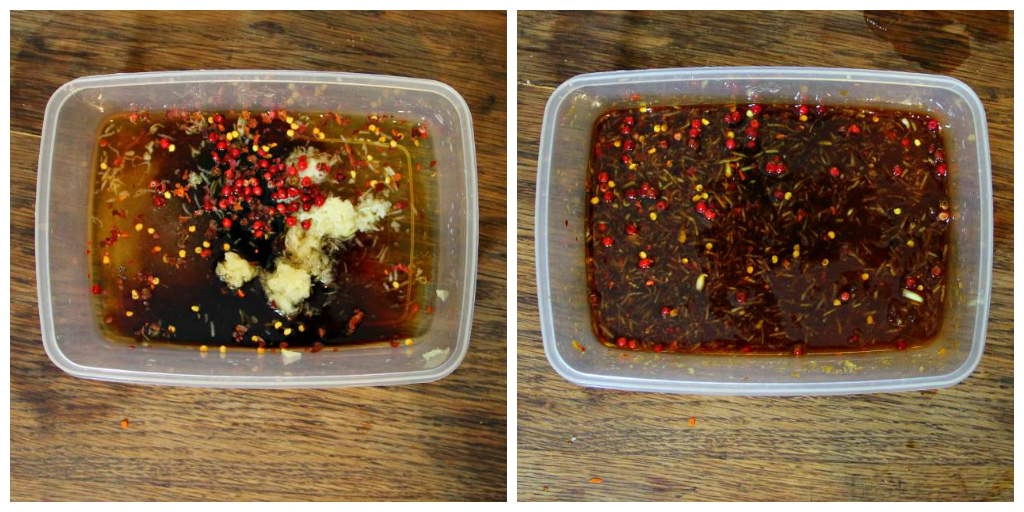 ---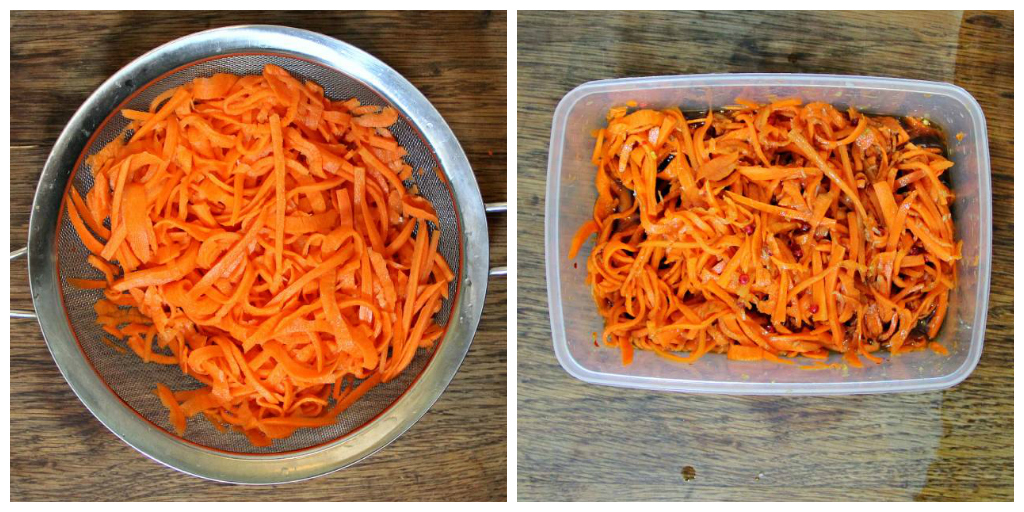 ---
Instructions
---
Peel and chop the ends of the carrots. Spiralize them in the small noodle setting.

---

Put into a bowl or tupperware and add in the salt. Mix well and let sweat for about 10 minutes. Then add the carrots to a strainer and wash of all the salt over the sink. Let rest and drain while you mix the sauce.

---

Rinse your bowl and get off the salt. Peel and finely grate the garlic. Add to the clean bowl. Then add in the water, rice vinegar, sweet soy sauce, sugar, red pepper corn and chili. Mix well.

---

Add in the carrots and infuse them in to the mixture. Refrigerate for about 30 minutes to 1 hour or so, then its ready to serve. Sprinkle with sesame seeds as garnish.

---

Can be enjoyed with the Vegan Sichuan Style Mapo Tofu and the Asian Style Cucumber Salad in Strips.
---
Enjoy !
---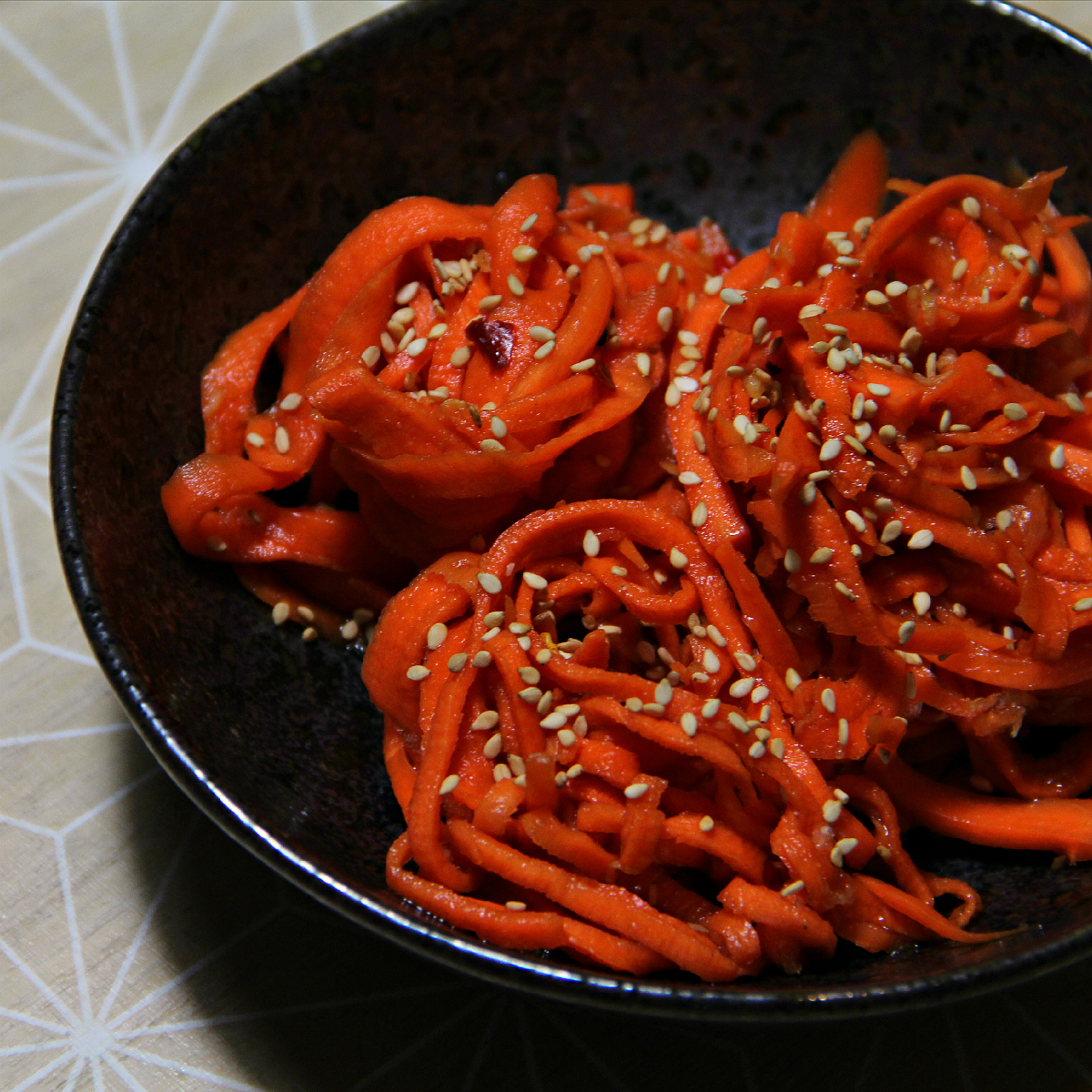 ---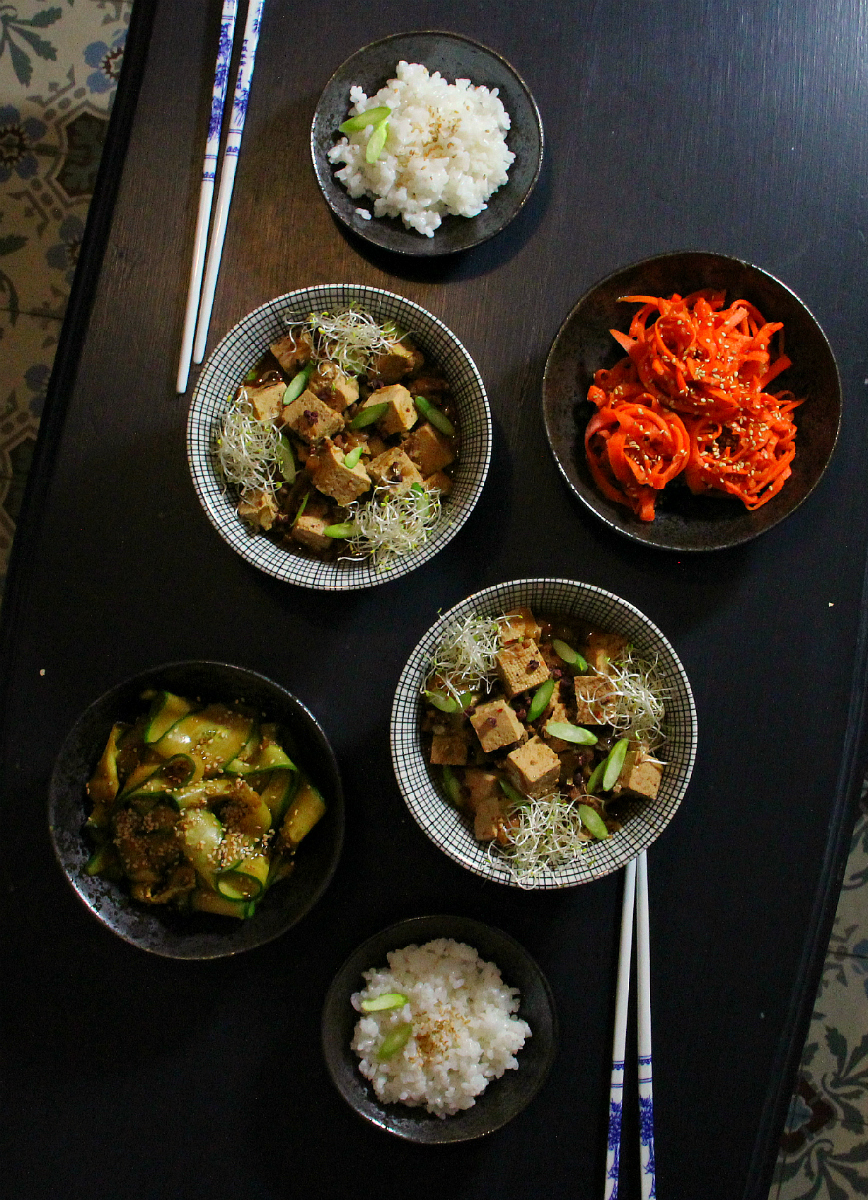 ---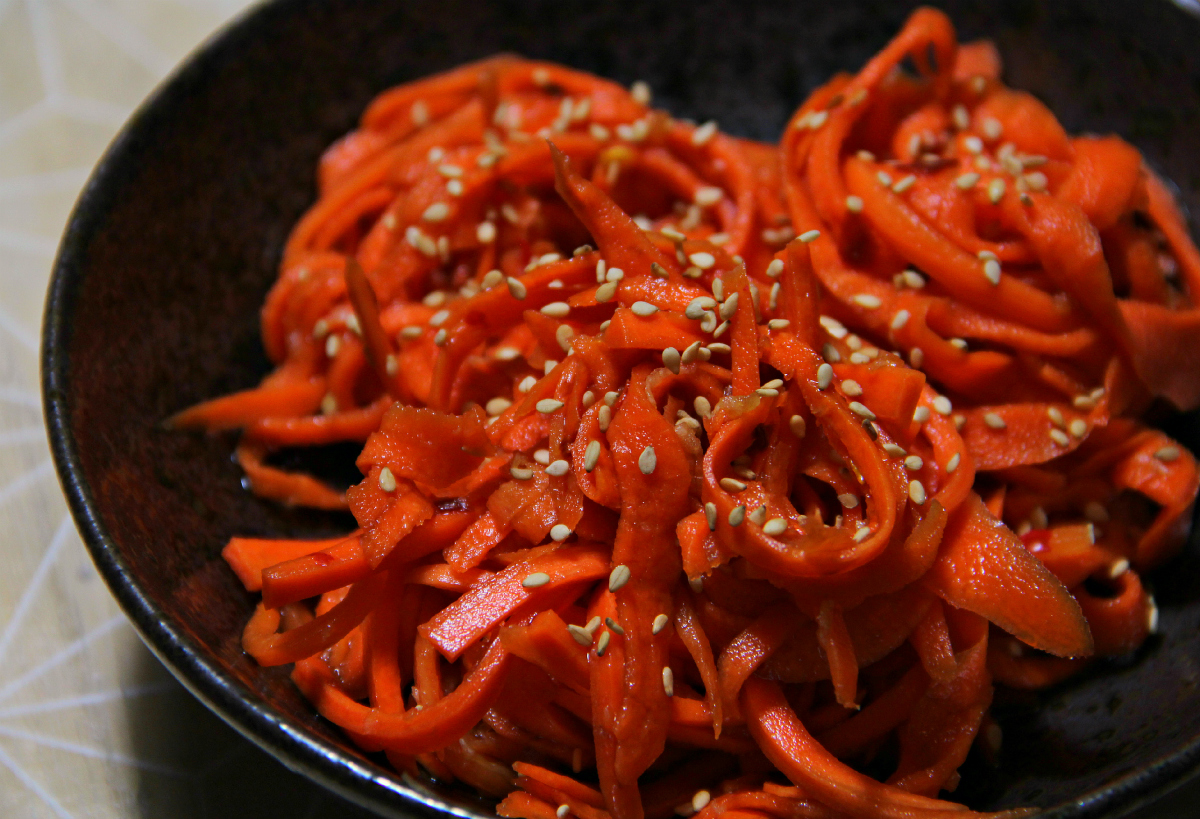 ---