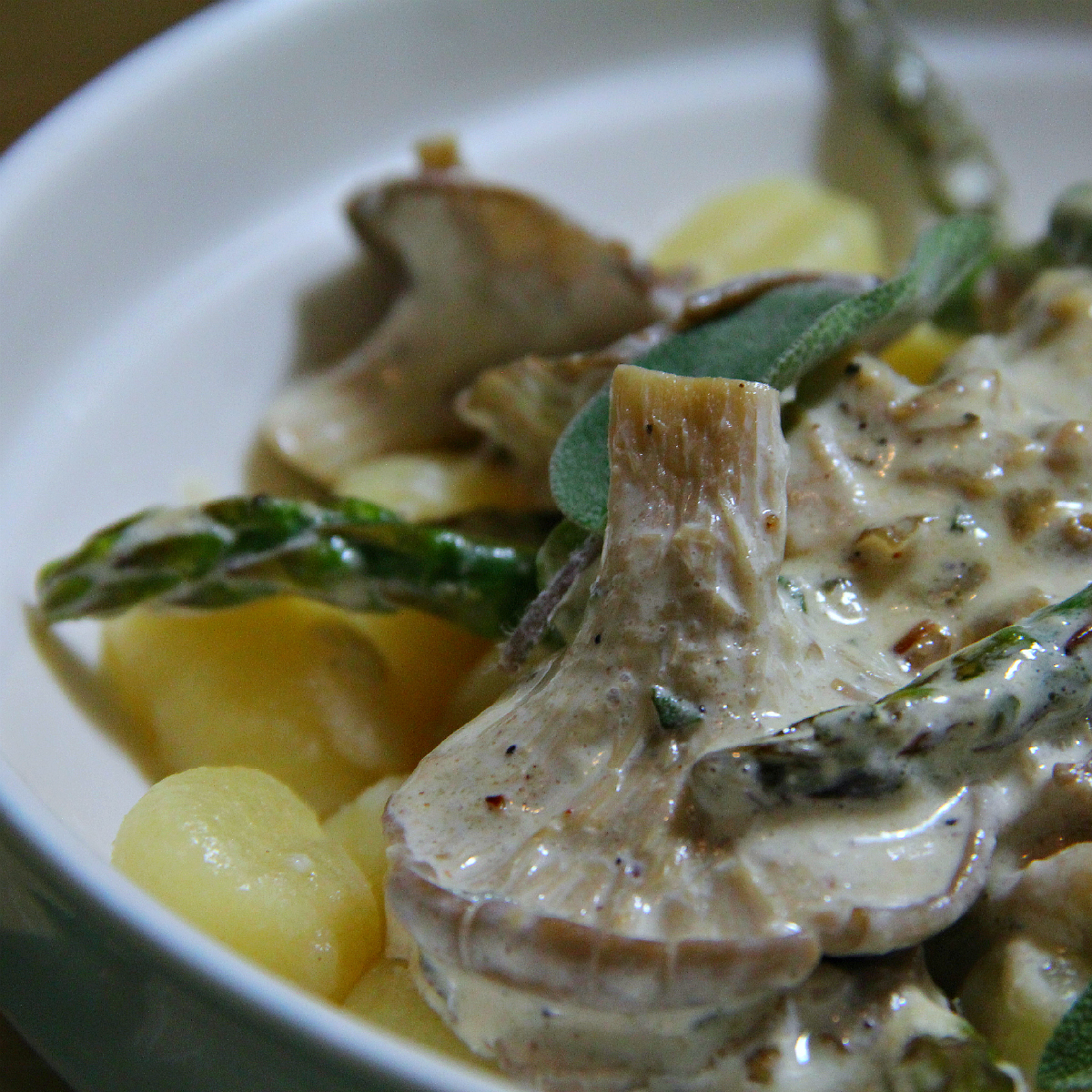 ---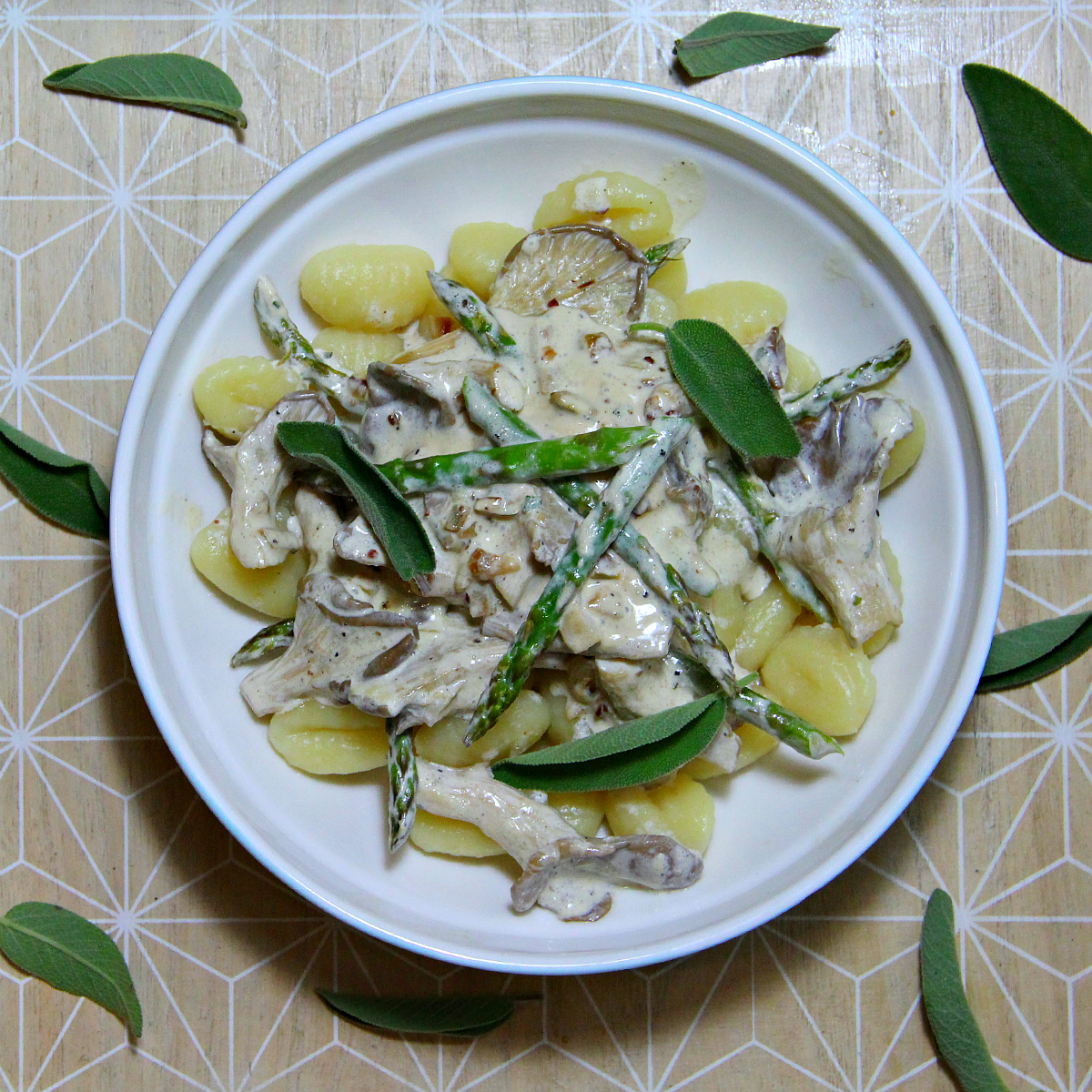 ---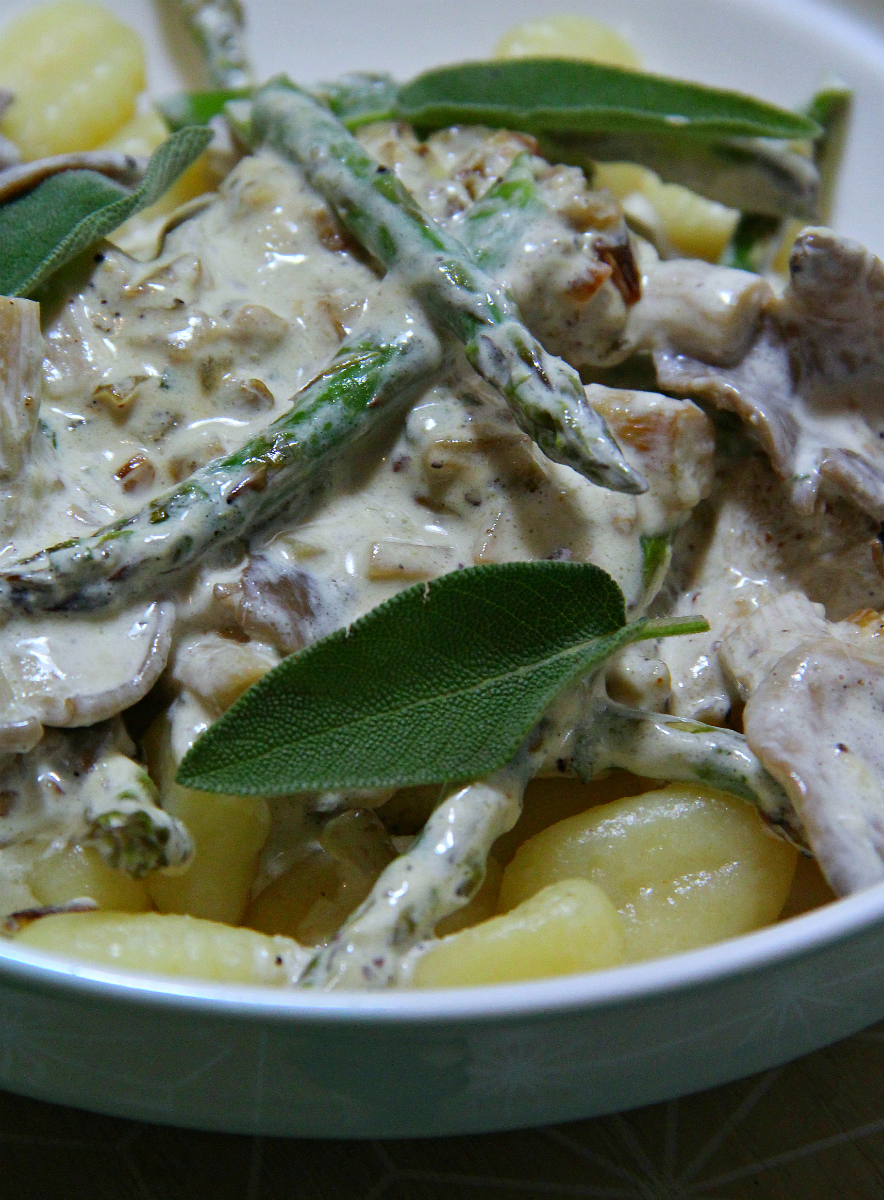 ---
It's quite a fancy dinner. And the fact that you can make it in about 15 minutes makes it even better.
The mini asparagus cooks very fast, and the fine oyster mushrooms cooks even faster. Be careful not to overcook any of this, it goes extremely fast. That's why its good to have both the asparagus and the oyster mushroom ready to begin with, so everything can be cooked easy and fast.
While cooking the sauce the water will be boiled, and the gnocchi only needs 1-2 minutes of boiling time, these can also be overcooked easily, so don't be concerned that this is gonna take long to make all of this, just do it fast and you will get a super great result !
This dish is very comforting and easy, warm flavours from the nutmeg and the fresh sage makes this creamy sauce perfect and pairs well with both the asparagus and the mushrooms !
---
Like gnocchi in general? Then check out these recipes:
---
---
Serves 2
---
Ingredients
---
500g vegan ready made potato gnocchi (17.6 oz)

150g oyster mushrooms (5.3 oz)

110g mini asparagus (3.9 oz)

1 yellow onions

2 garlic clove

200ml soy cream (6.7 oz)

3 leaves of fresh sage

2 tablespoons extra virgin olive oil

½ teaspoon salt

½ teaspoon pepper

1/4 teaspoon freshly grind nutmeg
---
Garnish
---
---
What you will need
---
Cutting board and knife

1 brush

1 pan + fitting lid

1 spoon to stir

Measuring spoons

1 pot

1 strainer
---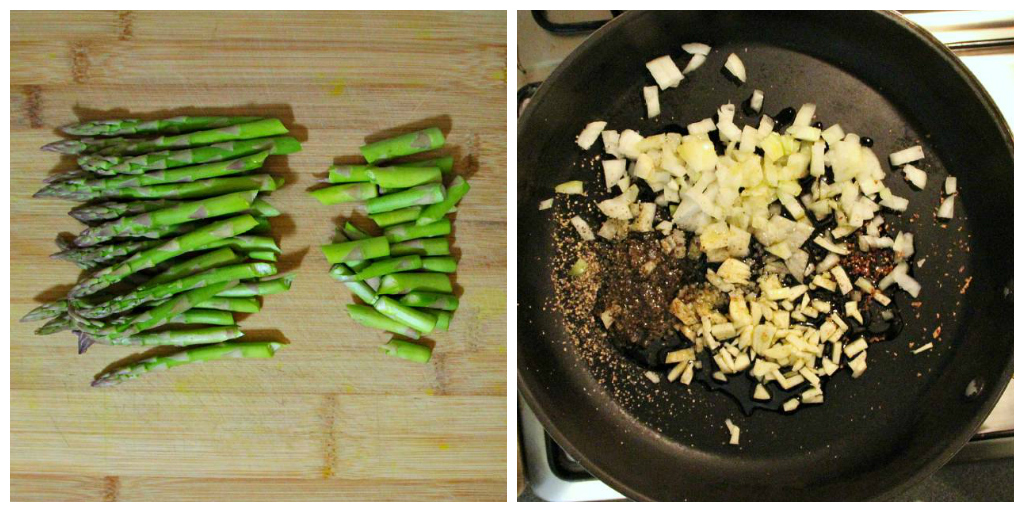 ---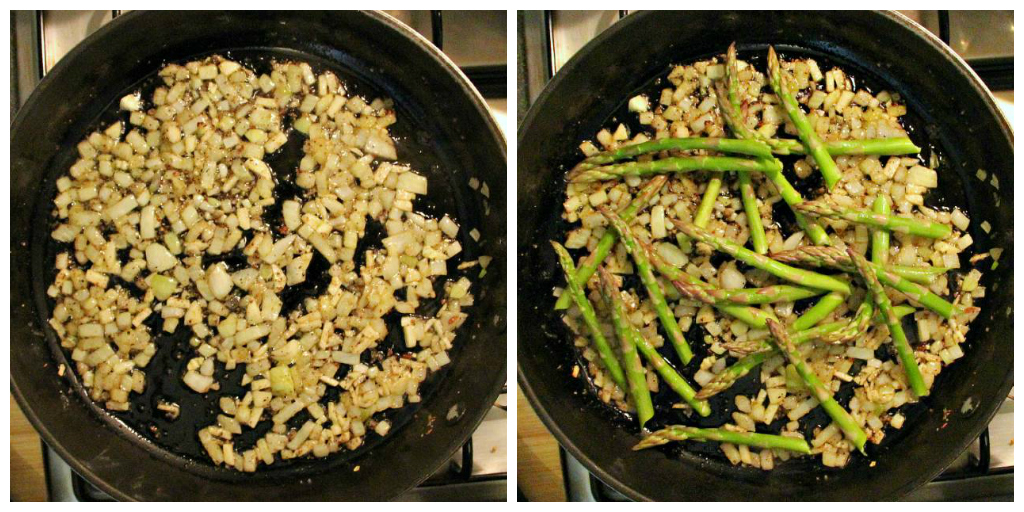 ---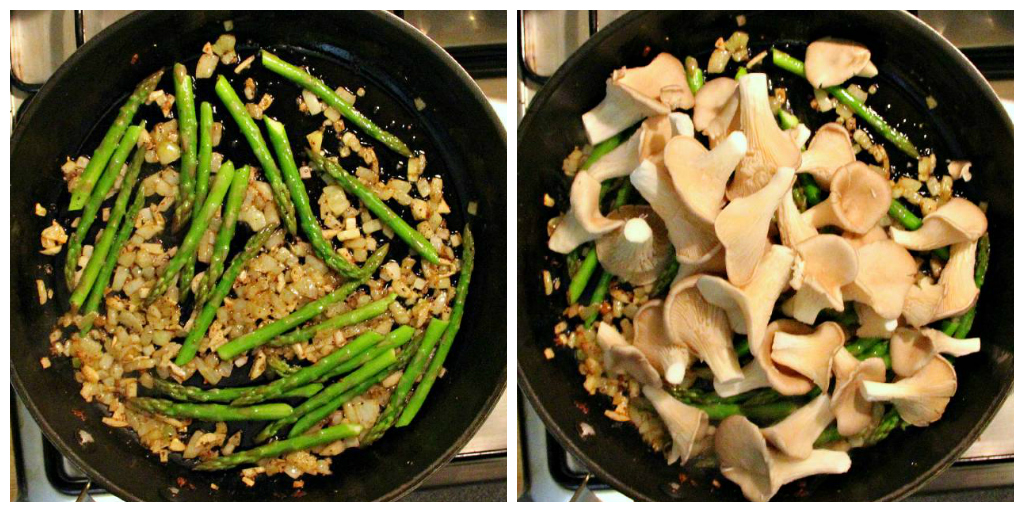 ---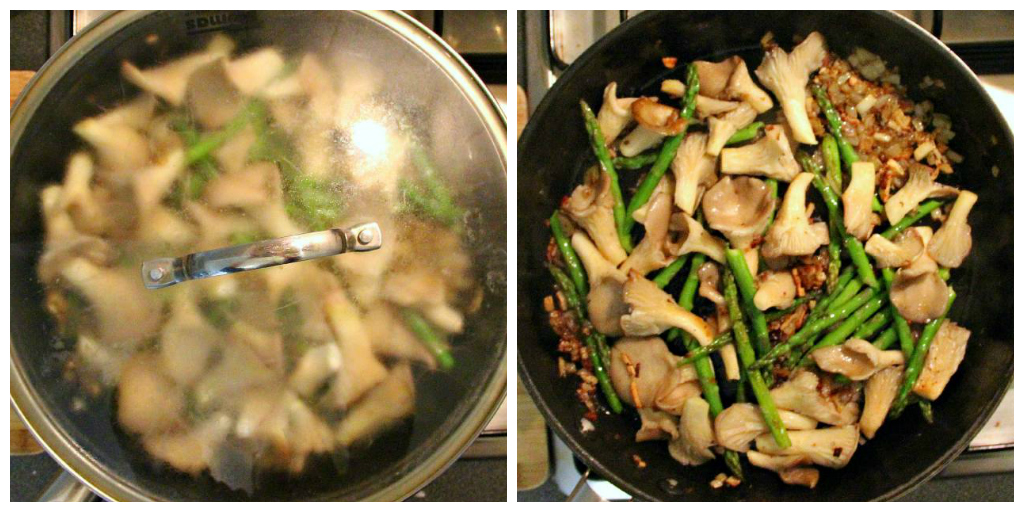 ---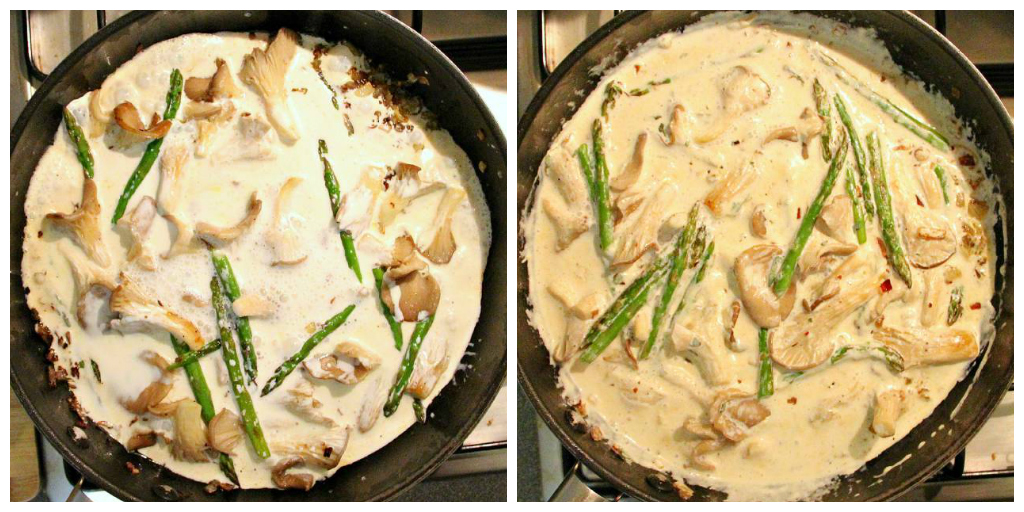 ---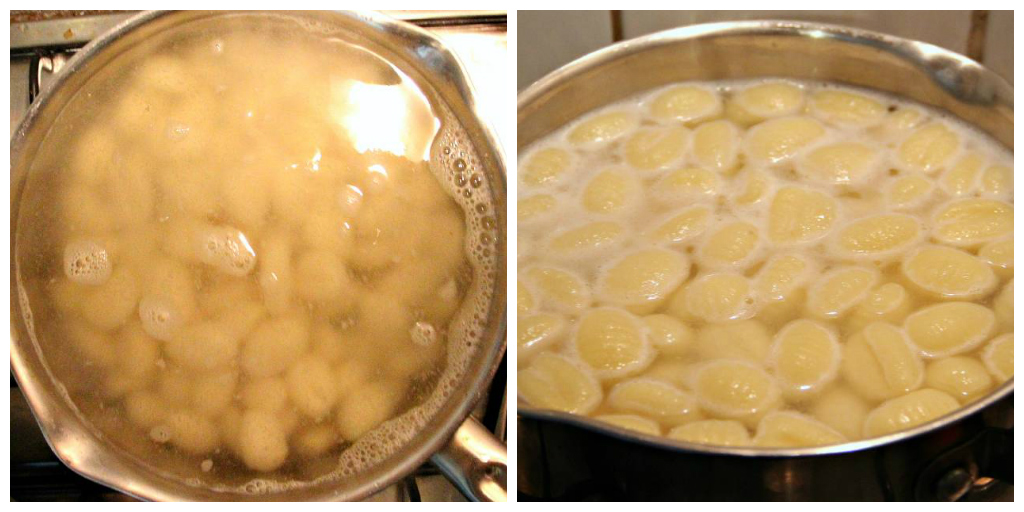 ---
Instructions
---
Brush the dirt off mushroom and set aside. Please don't wash them. Break the hard end off the asparagus, don't cut them, but break where they automatically break when bending them, wash them and set aside.

---

Boil water in a pot with some salt.

---

Peel and chop the onion and garlic. Add to the pan with the oil, nutmeg, salt and pepper. Turn the heat on high and soften the onions.

---

When soften, add in the asparagus and cook on medium heat for 2 minutes, you will see the asparagus will turn bright green. Then add in the oyster mushrooms, cook and stir for 1 minute, then put a lid on and cook for 2 minutes.

---

Add in the soy cream and the chopped fresh sage leaves and bring to a simmer on low heat. Add salt and pepper to taste if needed.

---

When the water is boiling add in the gnocchi, you will see they fall to the bottom. Let cook for about 1-2 minutes or until the rise to the top, they cook extremely fast. Strain the gnocchi when finished cooking.

---

Serve the gnocchi with the creamy asparagus mushroom sauce and garnish with fresh sage.
---
Enjoy !
---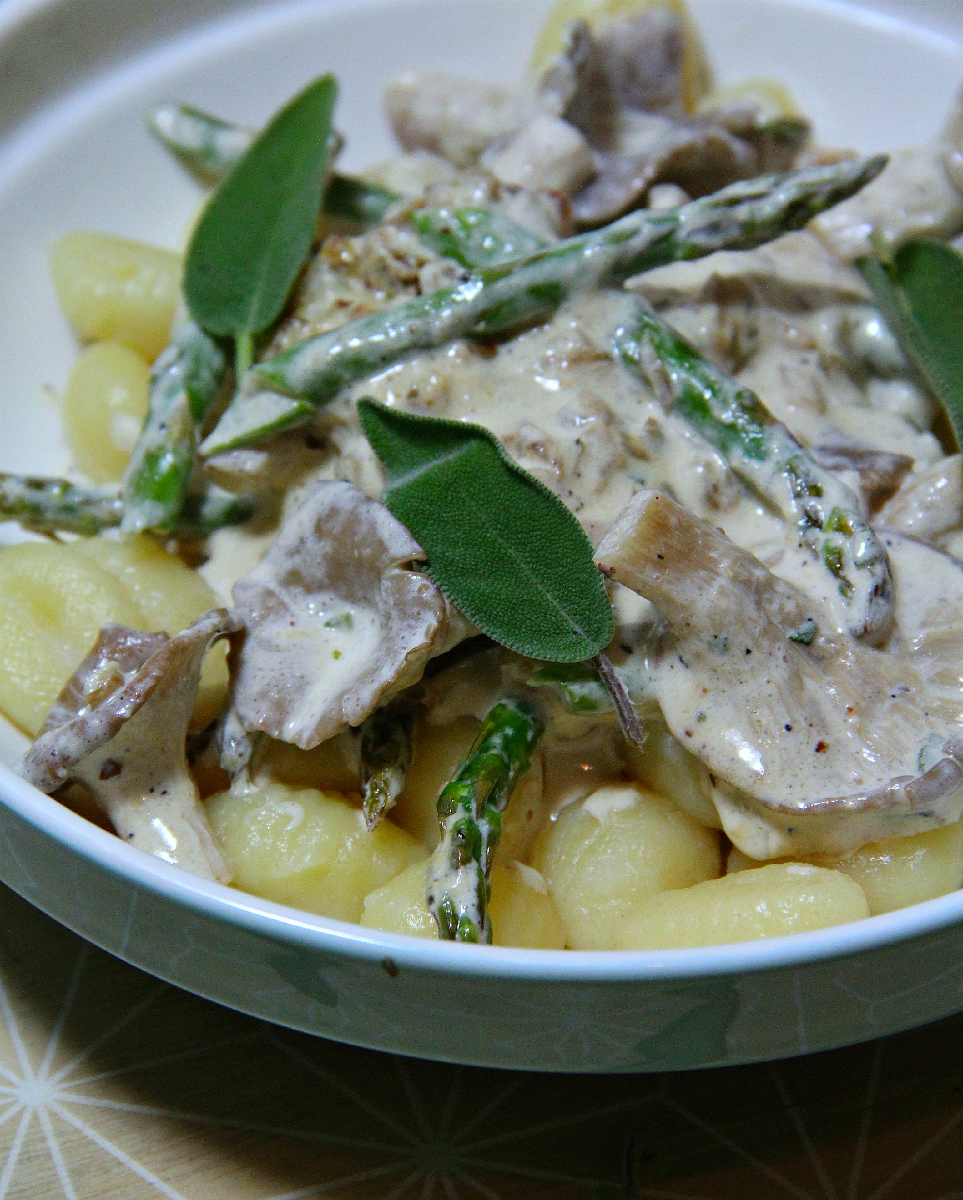 ---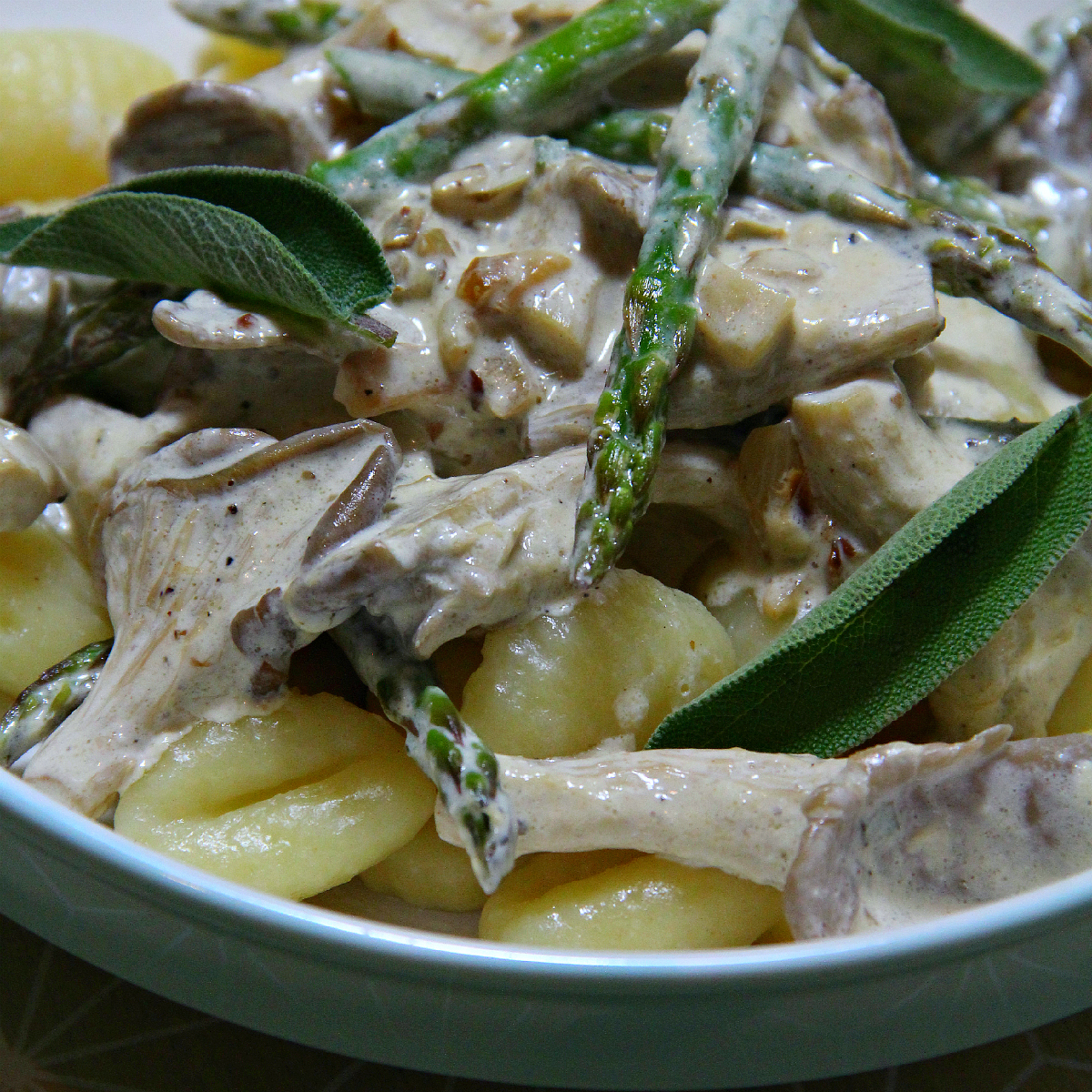 ---