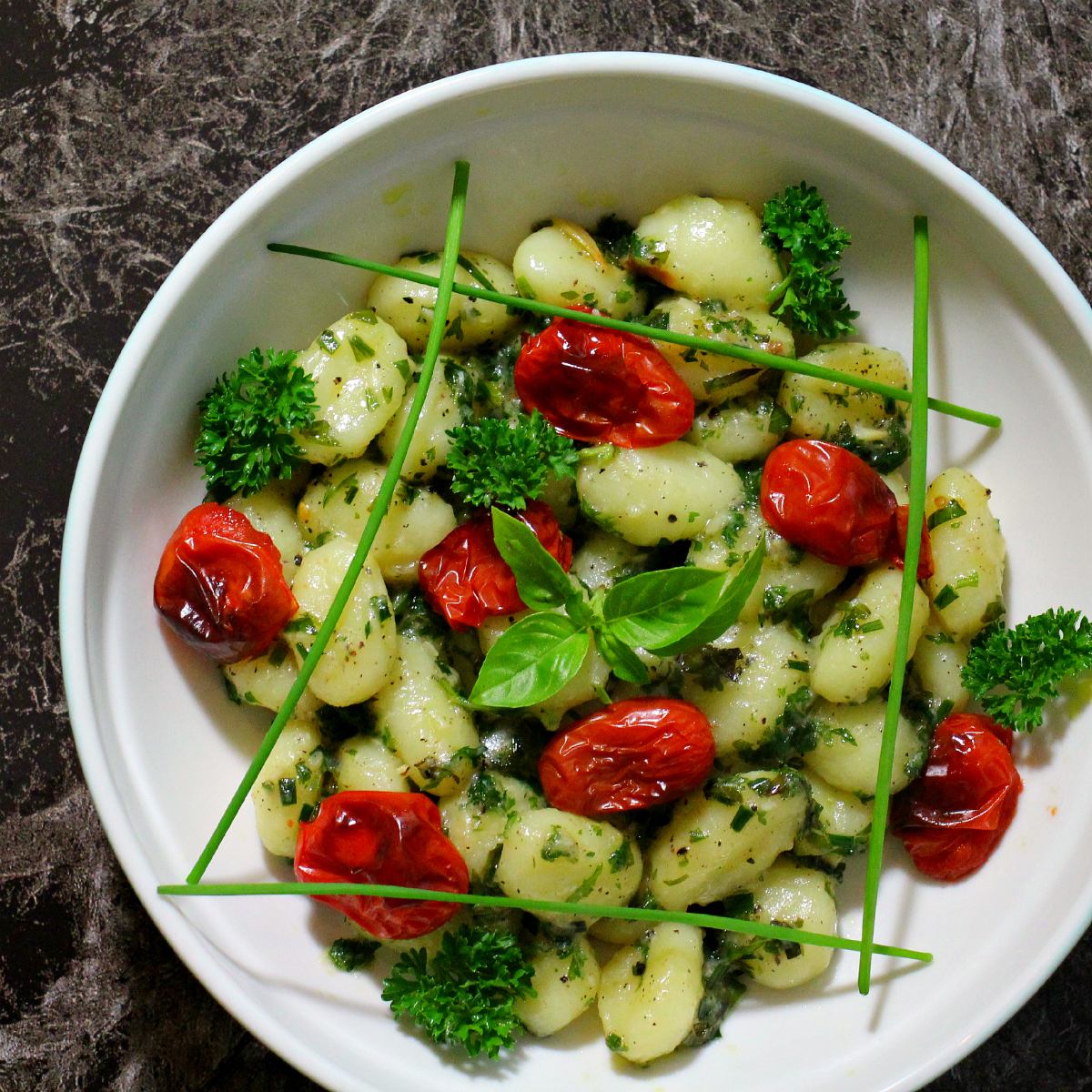 ---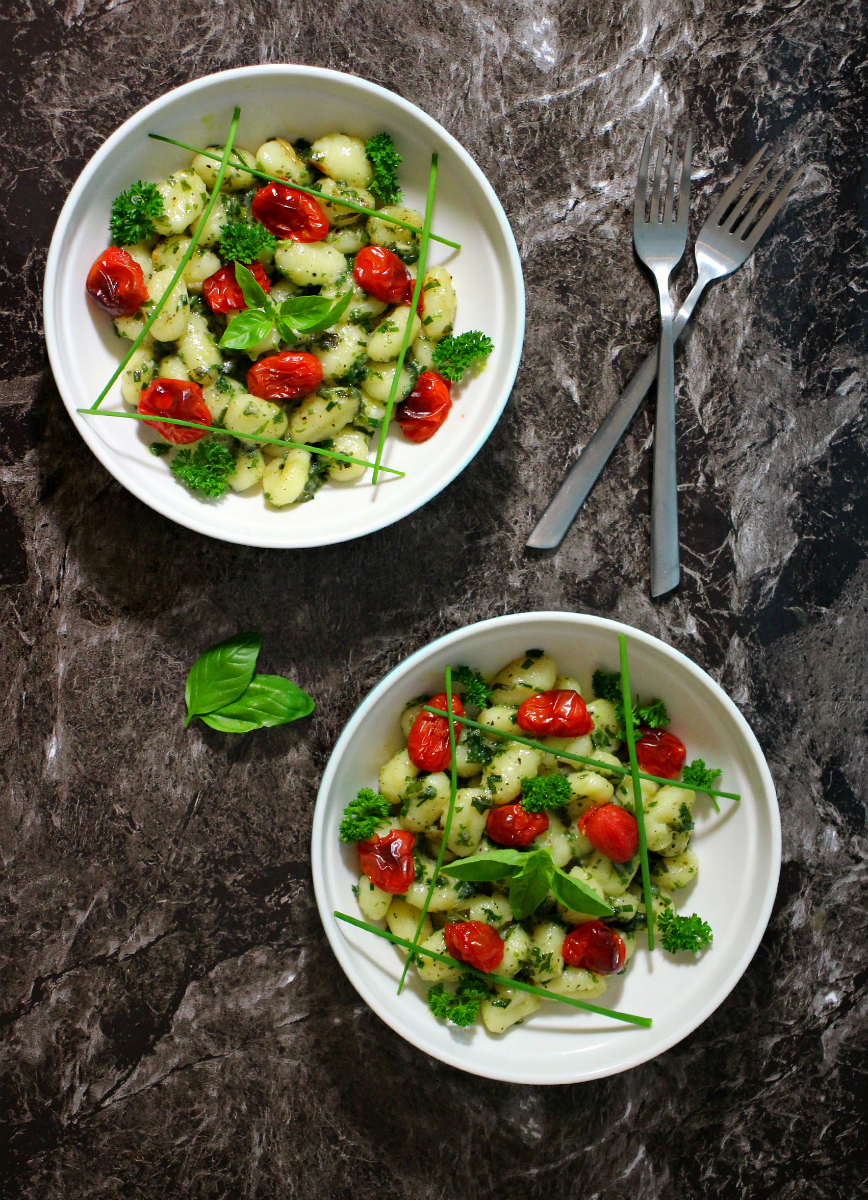 ---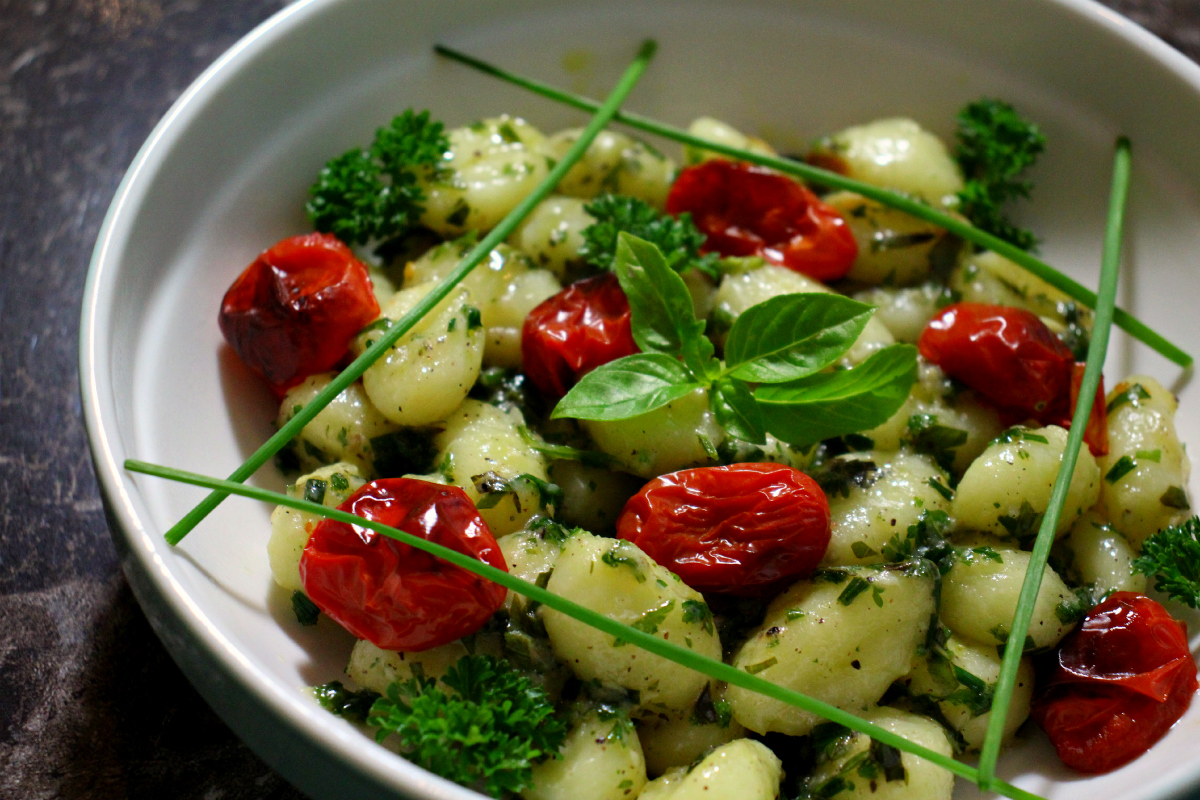 ---
Aromas of roasted garlic and tomato in the kitchen, herbs are wilting in the pan with oil and the hot cooked gnocchi is flipped in the herbs while the butter is melting ! Such a wholesome dish, so roasted, so herbal, so buttery.
---
Like gnocchi in general? Then check out these other recipes:
---
---
Serves 4
---
Ingredients
---
1kg vegan ready made potato gnocchi (2.2 lbs)

250g cherry tomatoes (8.8 oz)

5 garlic cloves

120ml vegan butter (1/2 cup)

4 tablespoons fruity extra virgin olive oil

20g fresh curly parsley (0.7 oz)

15g fresh chives (0.5 oz)

15g fresh basil (0.5 oz)

Salt and pepper to taste
---
What you will need
---
1 ovenproof dish

1 pot

1 strainer

1 pan + spoon to stir

Cutting board and knife

Measuring spoons

1 measuring cup
---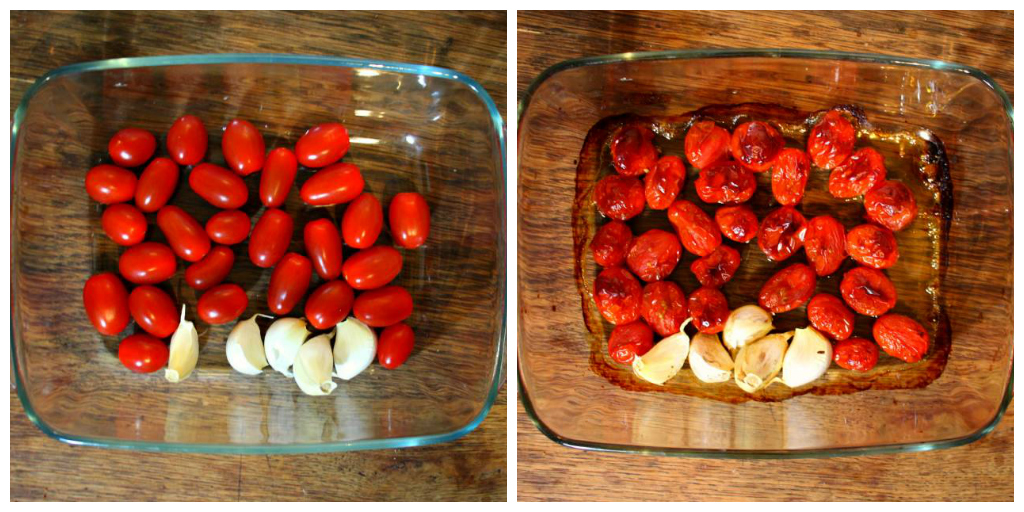 ---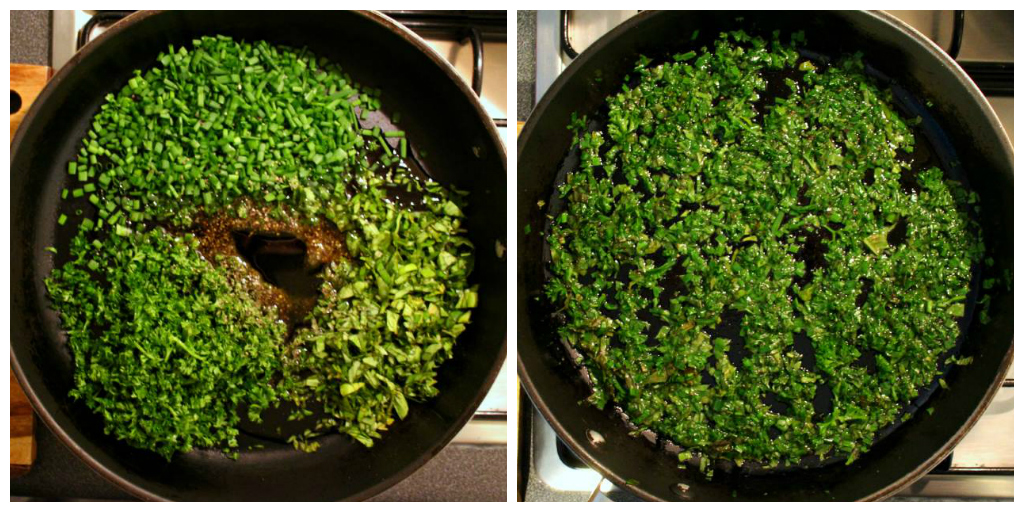 ---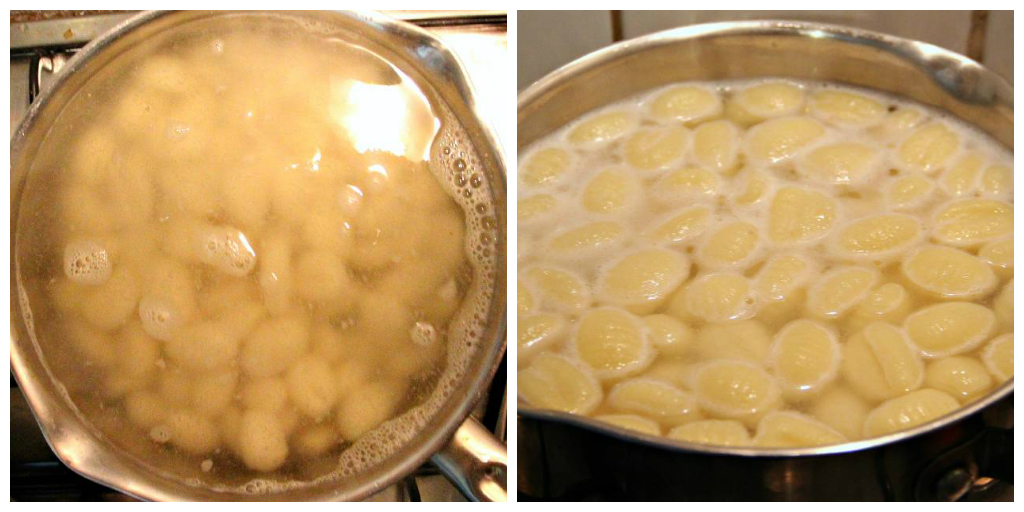 ---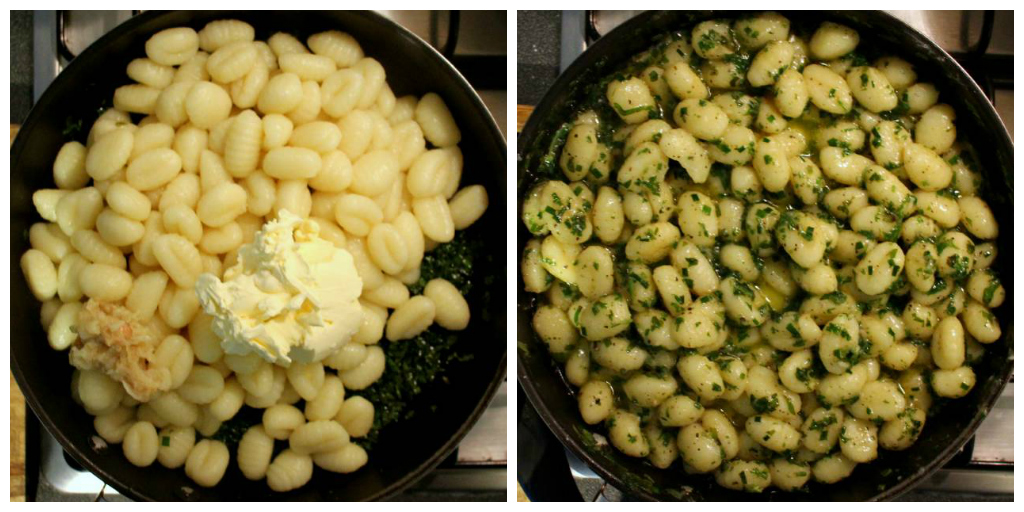 ---
Instructions
---
Preheat the oven to 200c (390 F).

---

Wash and dry the cherry tomatoes. Put in the ovenproof dish with the whole garlic cloves, no need to peel them. Bake in a preheated oven on 200c (390 F) in the middle of the oven on normal setting for about 40 minutes.

---

The gnocchi and sauce takes no time to make so wait just before the tomatoes are almost fully roasted to continue to make the rest.

---

Finely chop all the herbs. Put in the pan with the olive oil. Turn heat to low and infuse the oil with the herbs while slightly wilting them.

---

Boil a big pot with slightly salted water. Boil the gnocchi, this only takes about 2-3 minutes. When they float to the top they are ready. Strain them over the sink.

---

Put the gnocchi in the pan with the herbs. Add in the butter and turn heat to high to melt butter. Stir occasionally and add salt and pepper to taste, let simmer for a few minutes.

---

Take out tomatoes when roasted. Peel the roasted garlic, mash them with a fork and add to the gnocchi with the tomato juice in the dish, stir to incorporate.

---

Serve the roasted garlic and buttered herbal gnocchi warm and top them with fresh herbs and roasted cherry tomatoes.
---
Enjoy !
---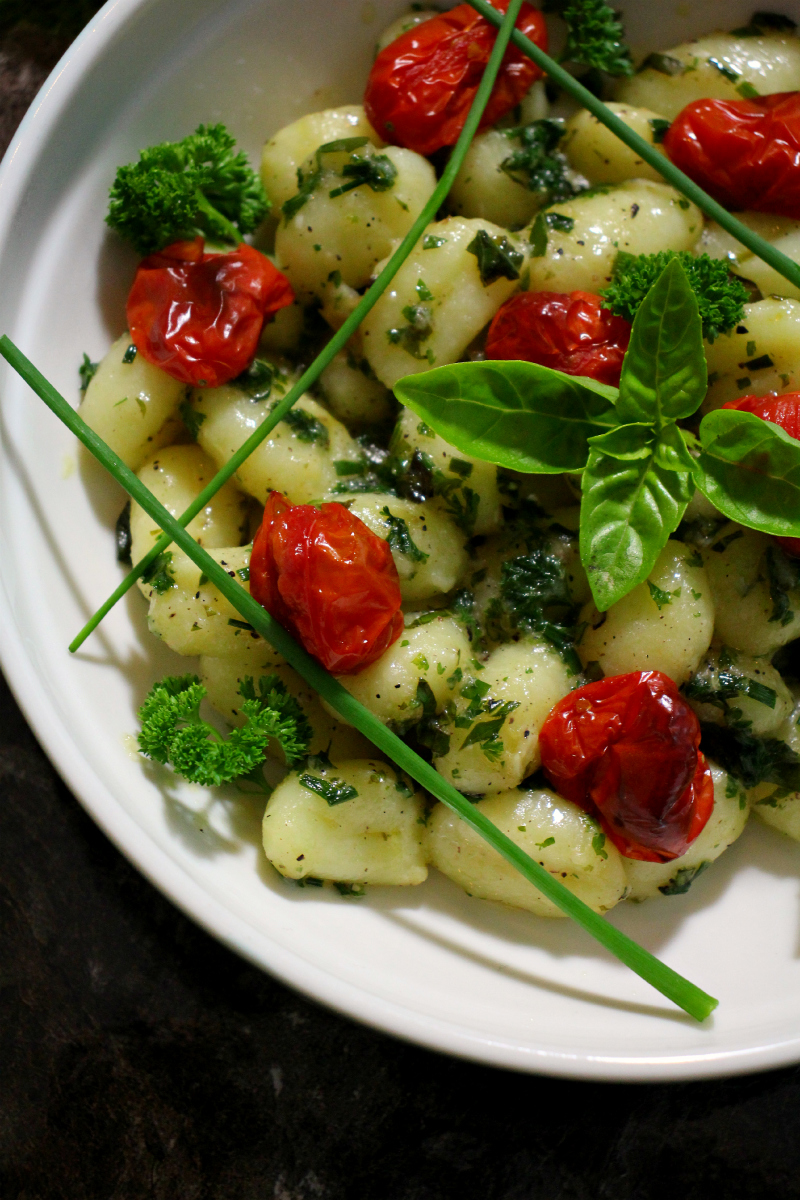 ---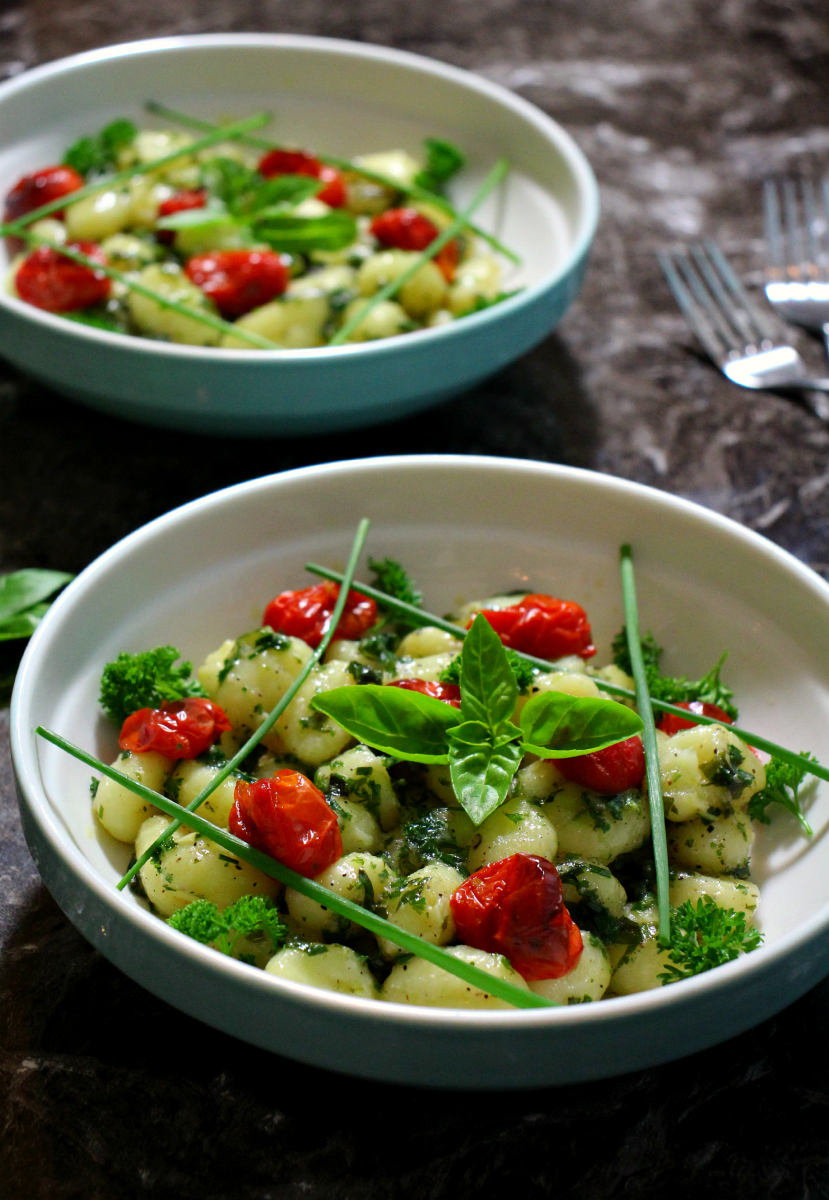 ---