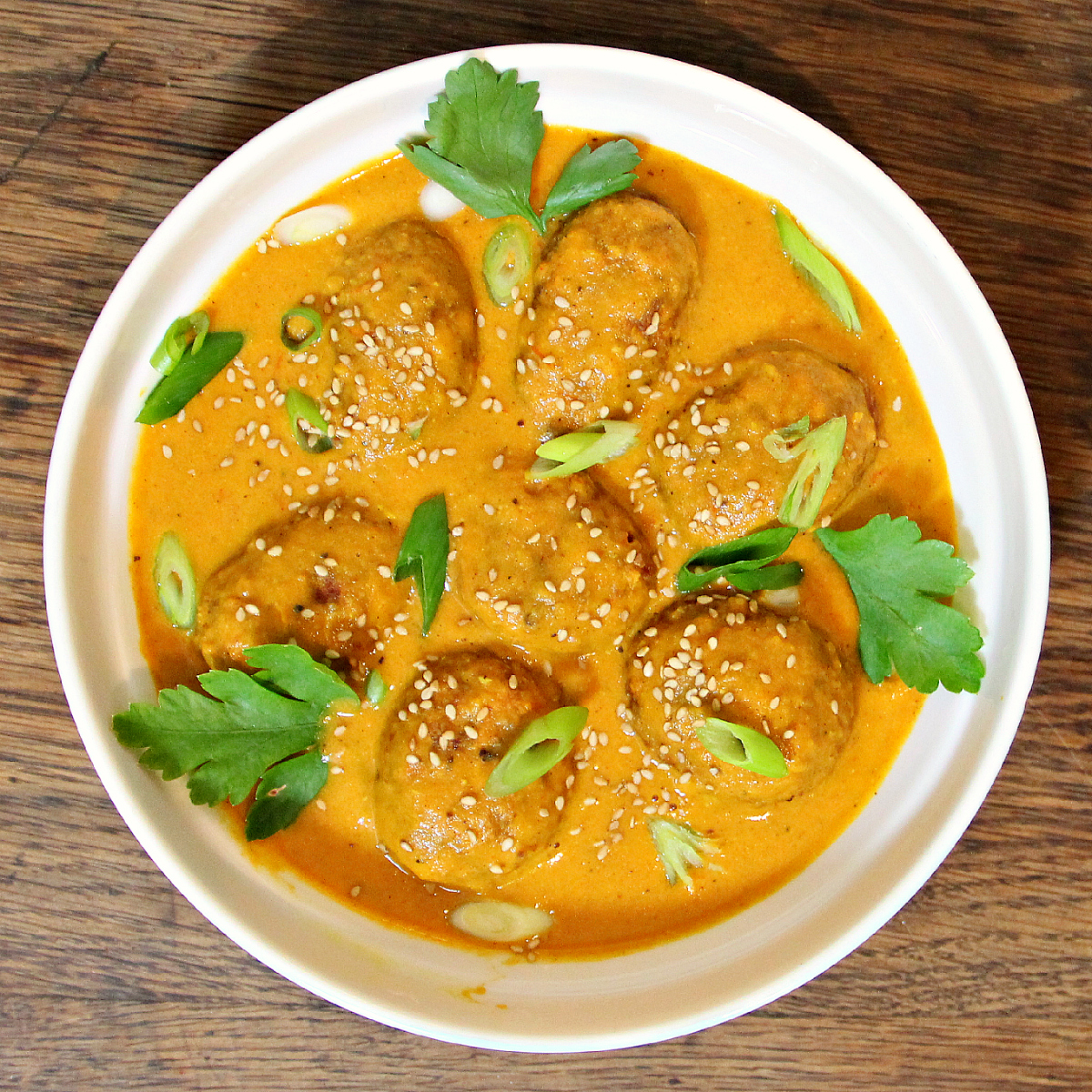 ---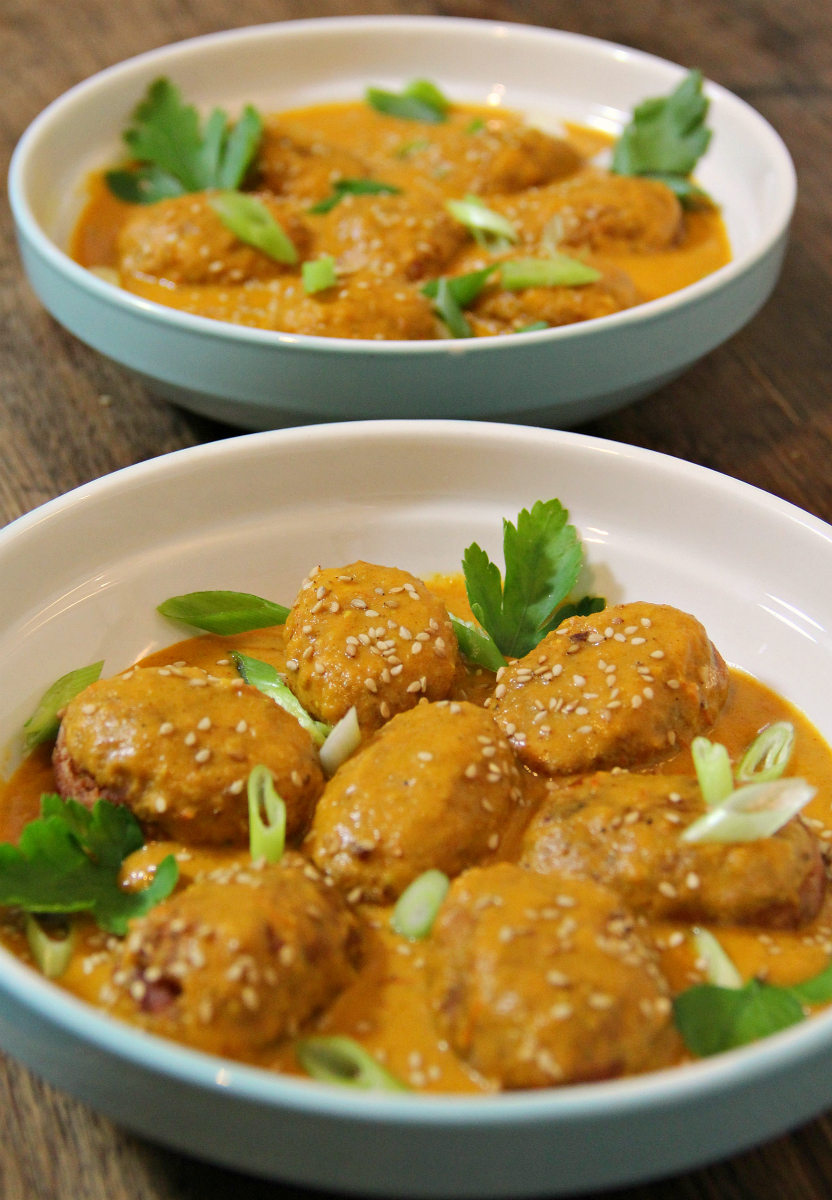 ---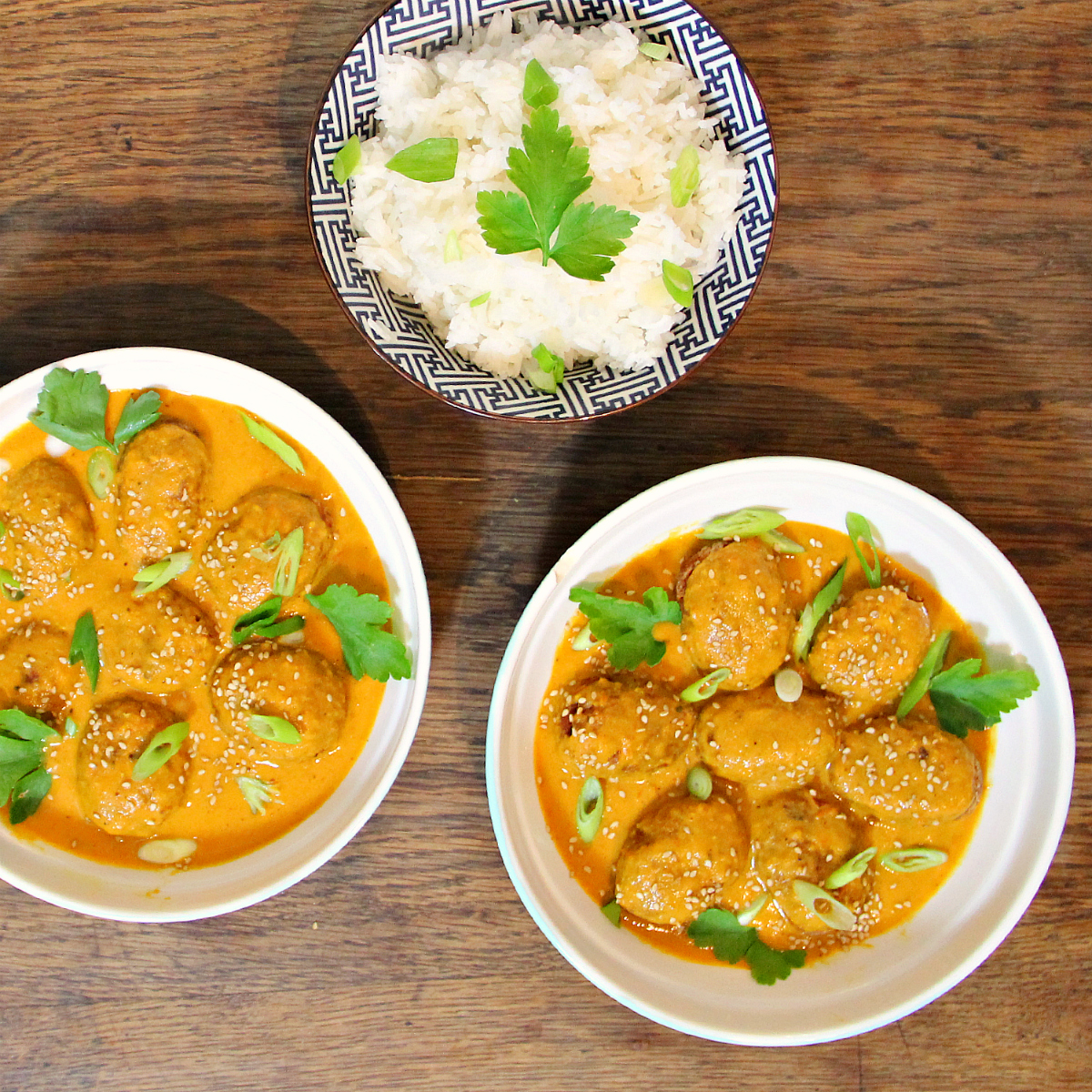 ---
Warm and creamy smooth sauce, spiced with warm Indian spices and made creamy with coconut milk. First I wanted to make 'Malai Kofta', but many recipes use cashew nuts as the cream element, and as much as I like that too, I just really wanted a more southern approach to this dish and make it creamy with coconut milk.
So I thought; lets make a 'Korma' sauce, but often this dish is also made creamy with either yogourt or cream, and this dish is also ended up a bit more warm from the fenugreek and the cinnamon, so I thought this actually ended up to be a 'Makhani' sauce instead. I guess it could be a Korma sauce as well actually, but my husband loved it and said the sauce was exactly like he used to get Makhani, so Makhani it became !
So usually koftas are made with paneer and potato, but I wanted to make a nice twist on them and make them more filling with protein, so I substituted the paneer with minced seitan and the potato with sweet potato, spiced it up a little bit more and used chickpeas flour instead of ordinary white flour to give it more crispiness.
Koftas.. it's kinda the meatless meatball of India, the Indian veggieball, the Asian falaffel.. and it's great, has a good chewy texture on the inside and a crispy exterior. Coated in creamy tomato coconut sauce and served with rice. These koftas are a little bit smaller, as they get more crispy this way, and each serving makes about 7 koftas each and a good amount of sauce.
---
Like Indian cuisine in general? Check out these recipes:
---
---
Serves 4
---
Ingredients
---
Koftas
---
600g sweet potato (21.2 oz)

400g minced seitan (14.1 oz)

2.5 dl chickpeas flour (1 cup) + 4 tablespoons

1 teaspoon ground turmeric

1 teaspoon ground cumin

1 teaspoon ground coriander

1 teaspoon ground ginger

1 teaspoon salt

1 teaspoon pepper

Vegetable oil as needed for frying
---
Makhani sauce
---
750 g red ripe tomatoes (26.5 oz)

300 ml full fat coconut milk (10.1 oz)

3 yellow onions

7 garlic cloves

1½ thumbs of ginger

2 tablespoons vegetable oil

1 teaspoon ground coriander

1 teaspoon ground cumin

1 teaspoon ground turmeric

1 teaspoon ground paprika

½ teaspoon mustard seeds

½ teaspoon fenugreek

1/4 teaspoon ground cinnamon

Pinch of ground cardamom

1 teaspoon sugar

½ teaspoon Himalaya salt

½ teaspoon pepper
---
Garnish and sides (optional)
---
Basmati rice (recommended)

Spring onions

Sesame seeds

Fresh parsley or cilantro
---
What you will need
---
1 vegetable peeler

1 big pot + spoon to stir

1 strainer

1 grater

Cutting board and knife

1 bowl

Measuring spoons

1 pan + fork to flip

1 stick blender
---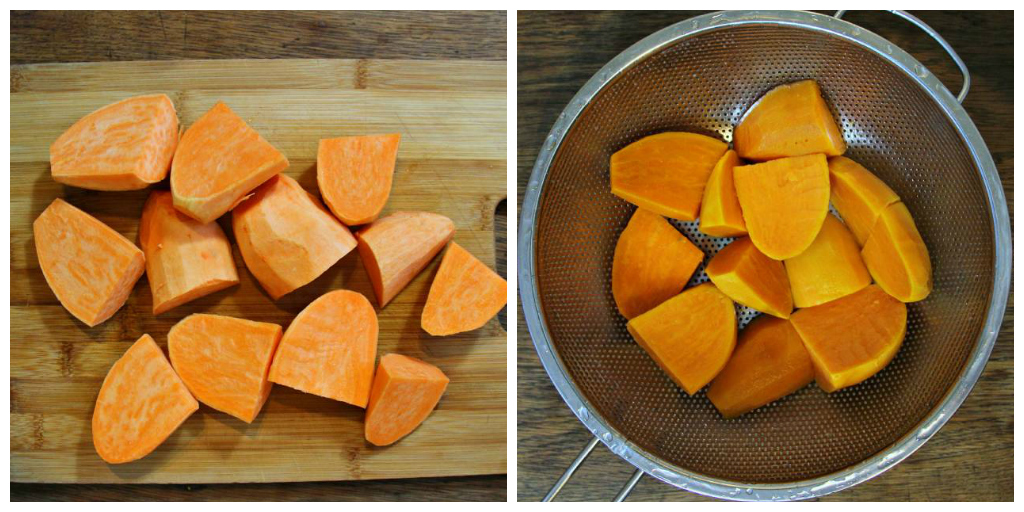 ---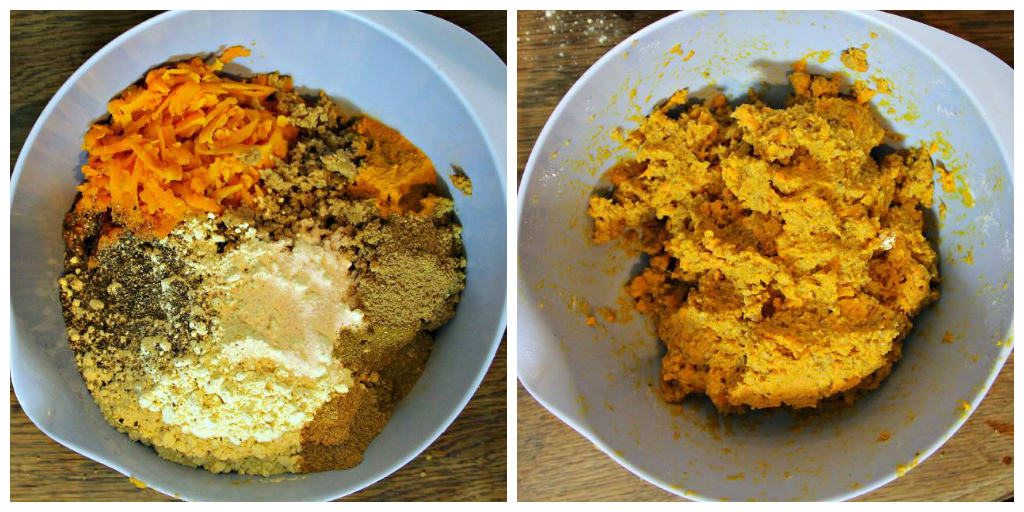 ---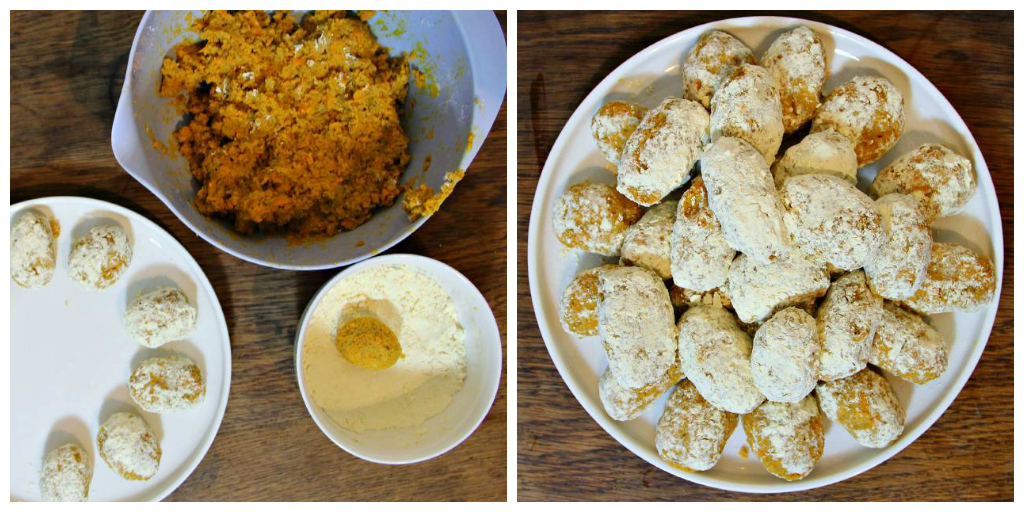 ---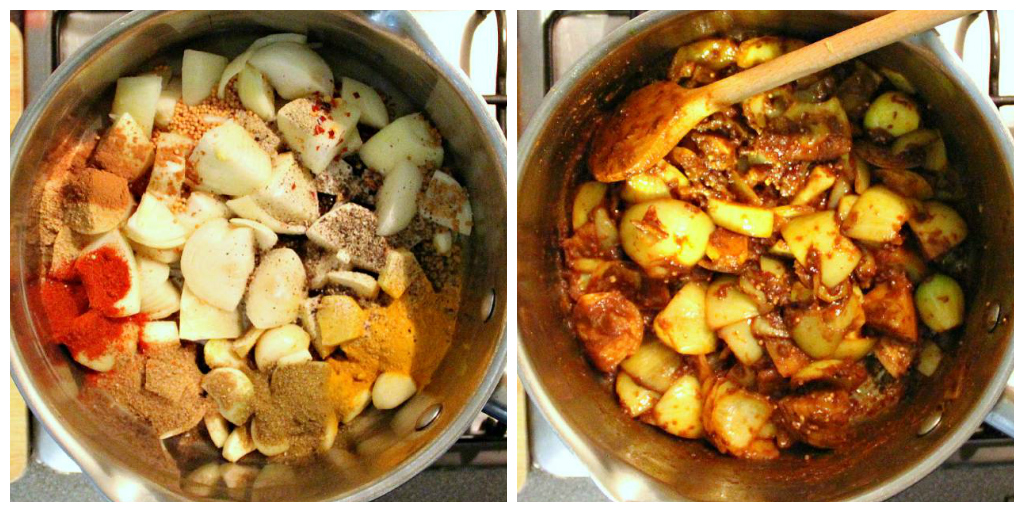 ---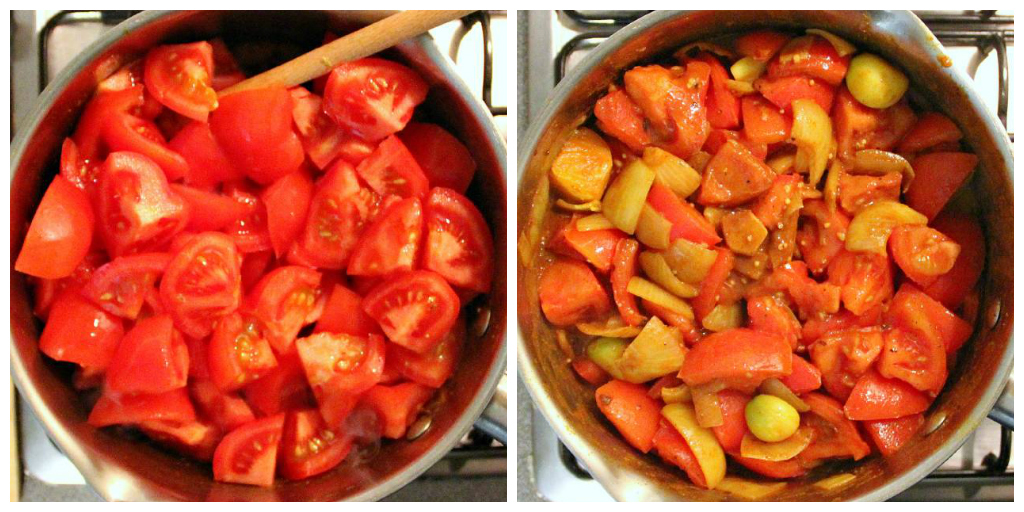 ---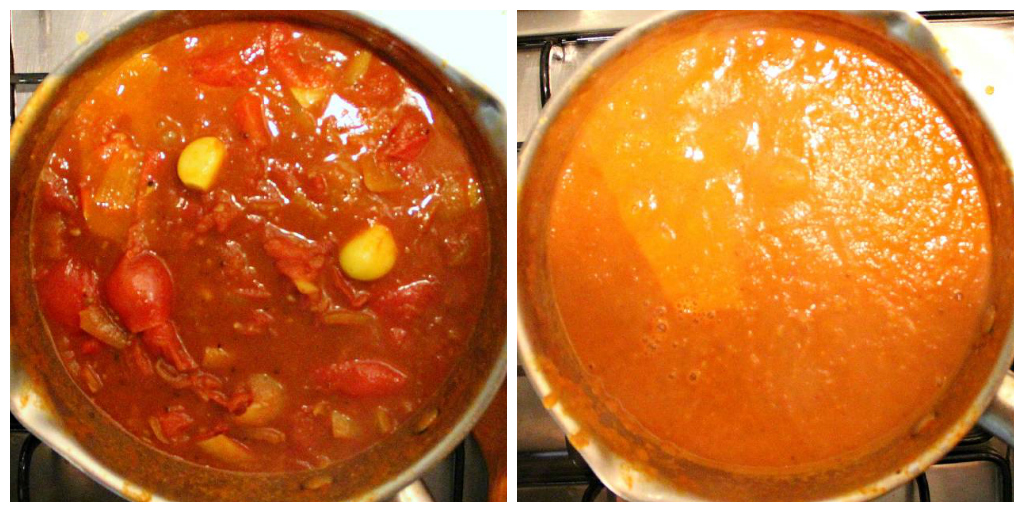 ---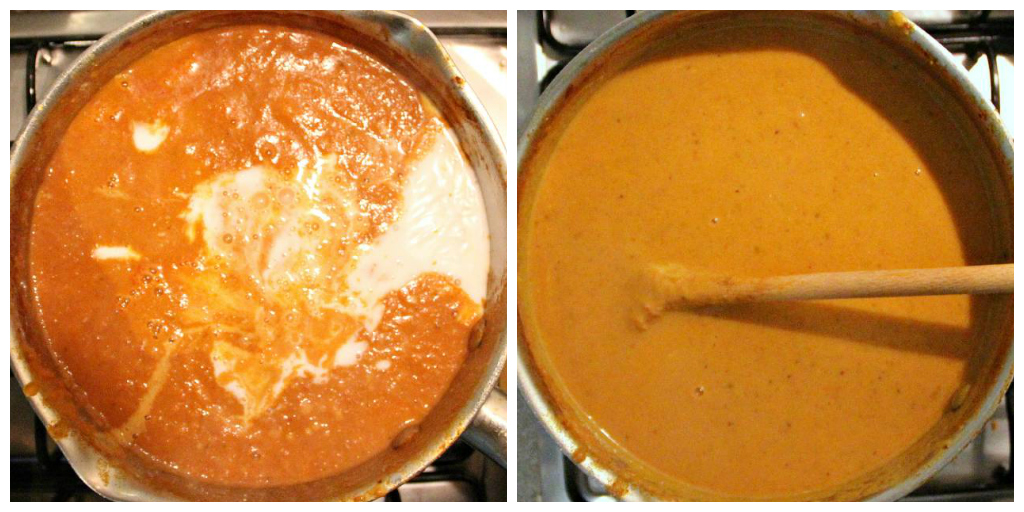 ---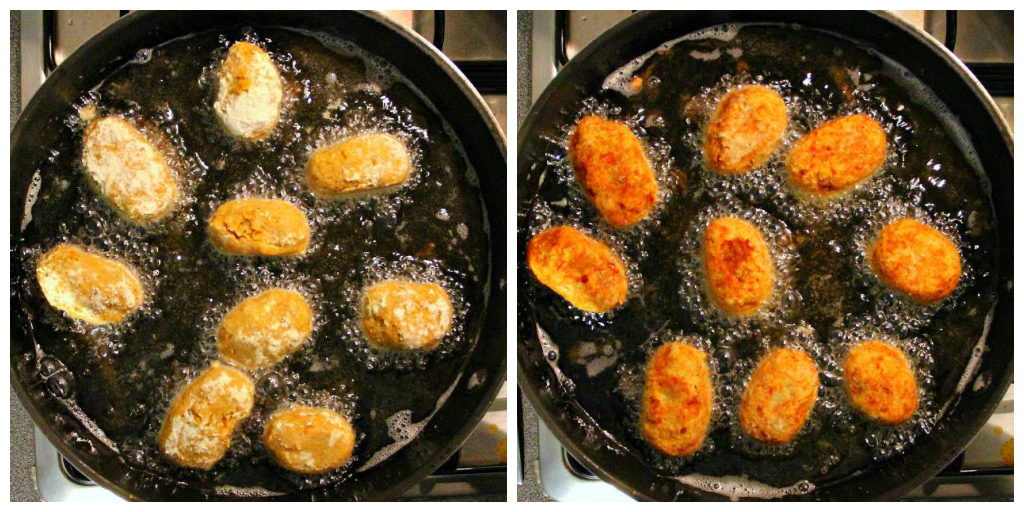 ---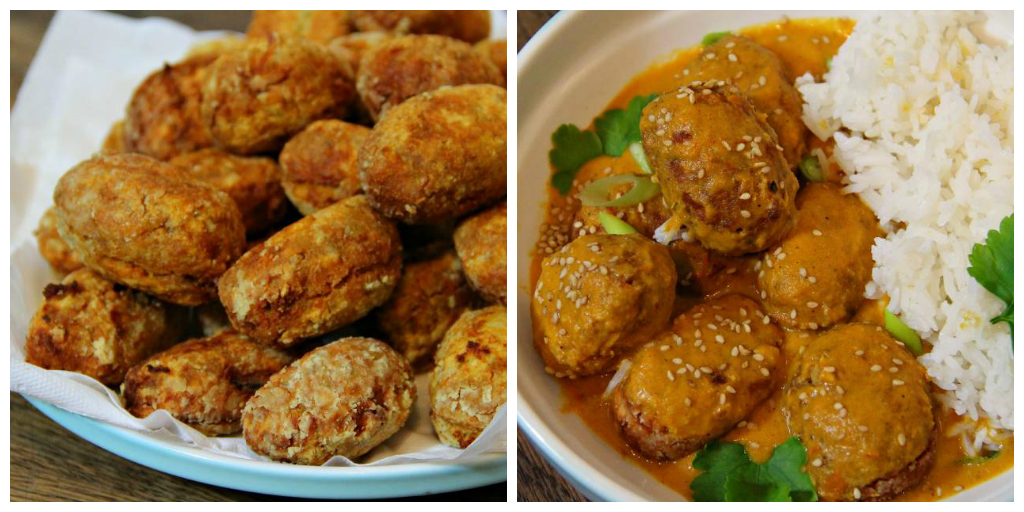 ---
Instructions
---
Boil water in a pot. Peel the sweet potato. Chop in large chunks. Boil for about 10 minutes or until a fork lets it go easily when poked.

Strain and wash to be cold enough to handle with your hands. Grate the sweet potato into to a bowl.

---

Add the seitan along with the all the dry ingredients. Mix well and knead it a little bit to combine. Make small palm sized oblong shaped balls and roll them in a bit of chickpea flour. Continue until all the dough has been rolled, make about 25-30 small oblongs, set the balls aside. Now prepare the sauce.

---

Peel and roughly chop the onions and ginger and add to a pot. Peel the garlic, add in whole along with the oil and spices. Turn heat on high and cook until the onions are softened, stirring occasionally.

---

Roughly chop the tomatoes and add to the pot. Cook without a lid on for about 15 minutes on medium heat, stirring sometimes.

---

Fill up a pan with neutral tasting vegetable oil, about 2-3 cm (about 1 inch). Heat oil until medium hot, not extremely hot. Fry a few balls at the time to maintain the temperature in the oil. Fry for a few minutes on each side until golden and crisp. Let dry on a plate with a paper towel.

---

Blend the tomato sauce with the stick blender until smooth, then add the coconut milk. Bring to a simmer on medium heat. Add salt and pepper to taste.

---

Serve the koftas covered with the makhani sauce. Garnish with sesame seeds, spring onion and fresh parsley. Serve with basmati rice, naan, roti or other preferred sides.
---
Enjoy !
---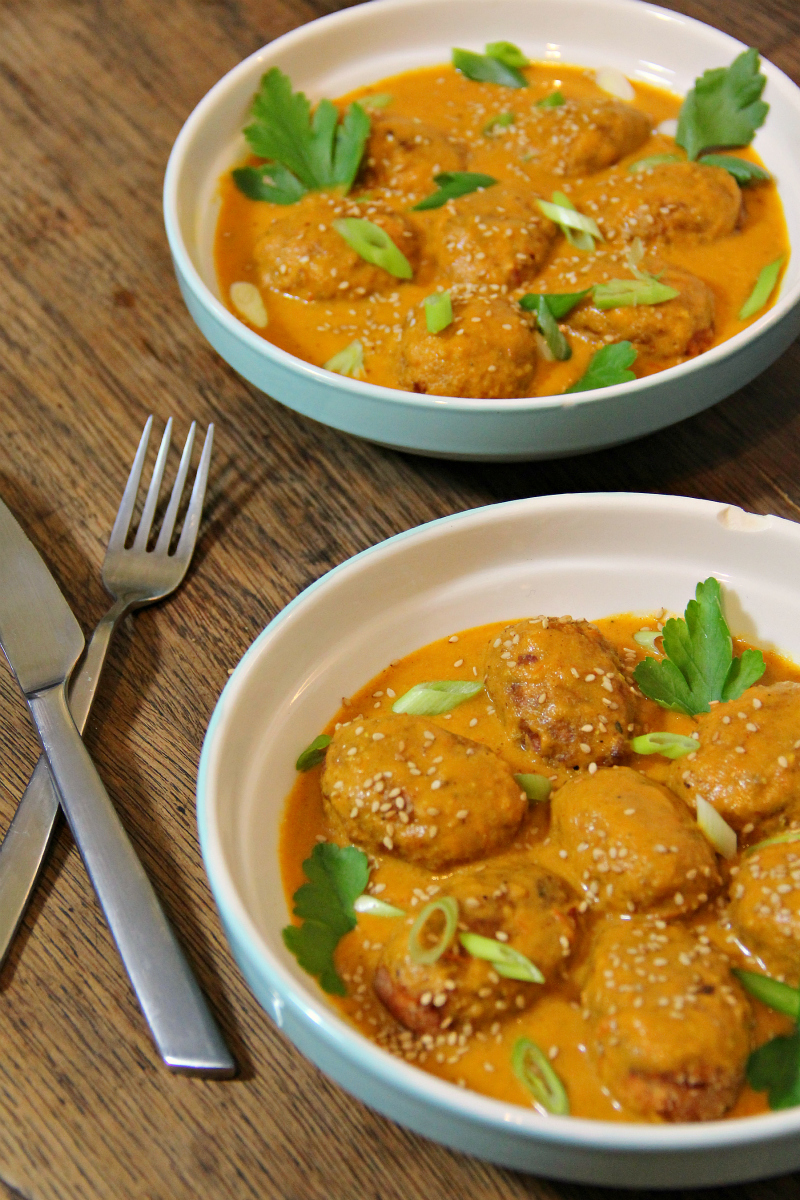 ---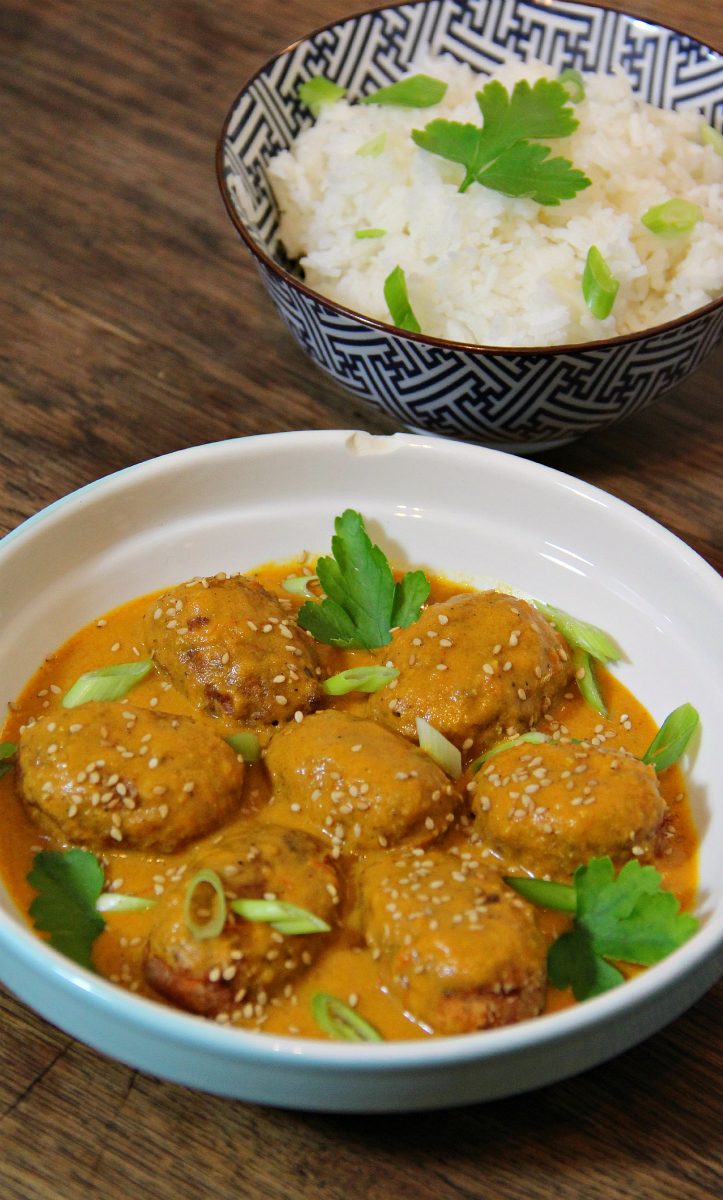 ---