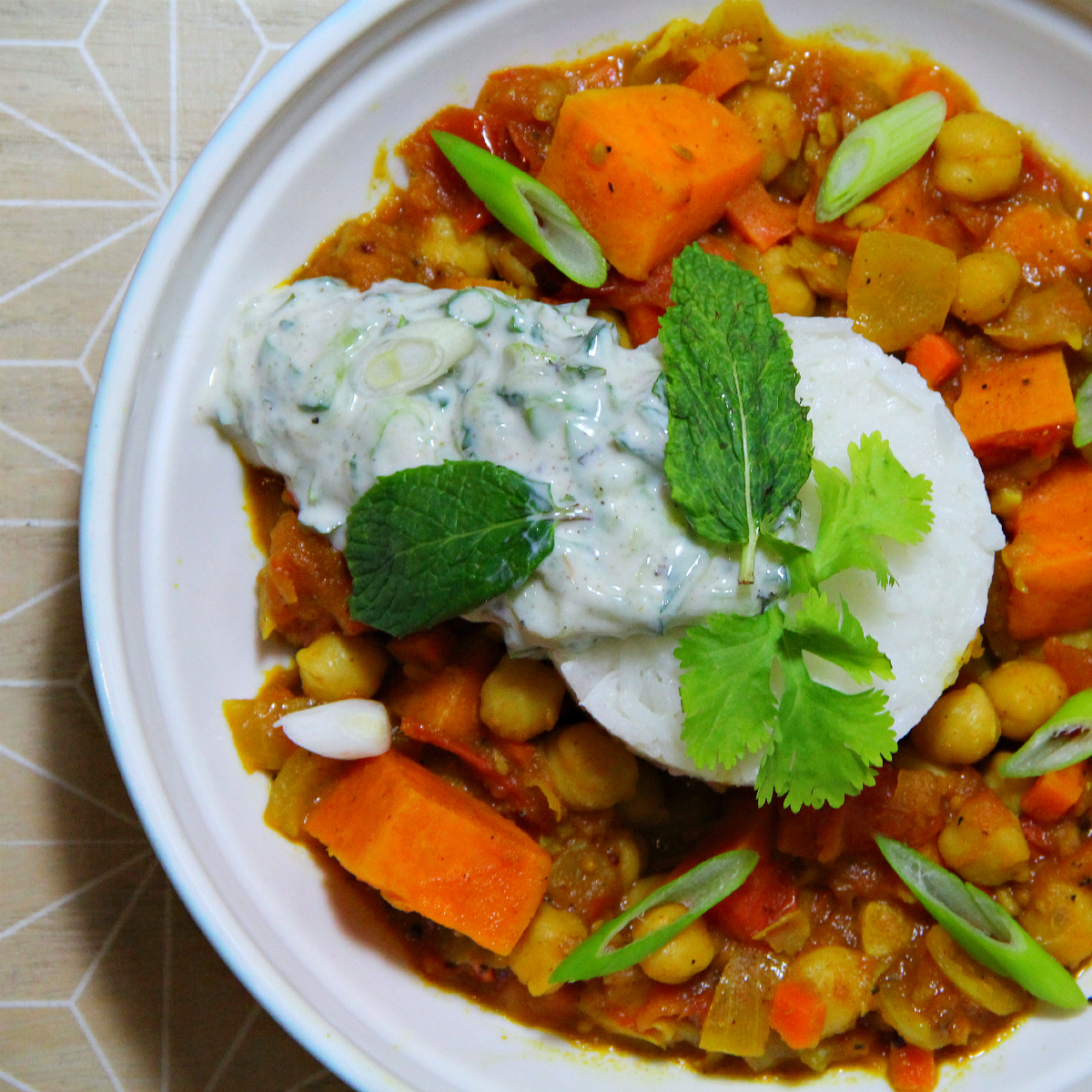 ---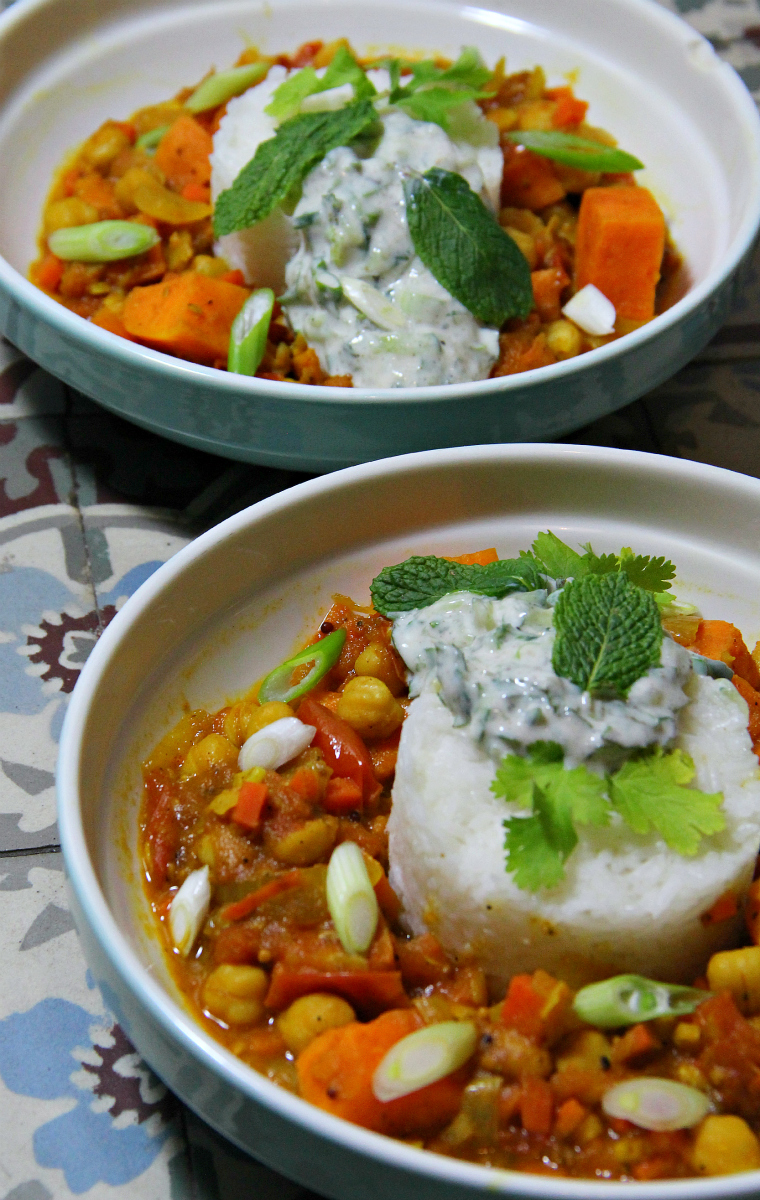 ---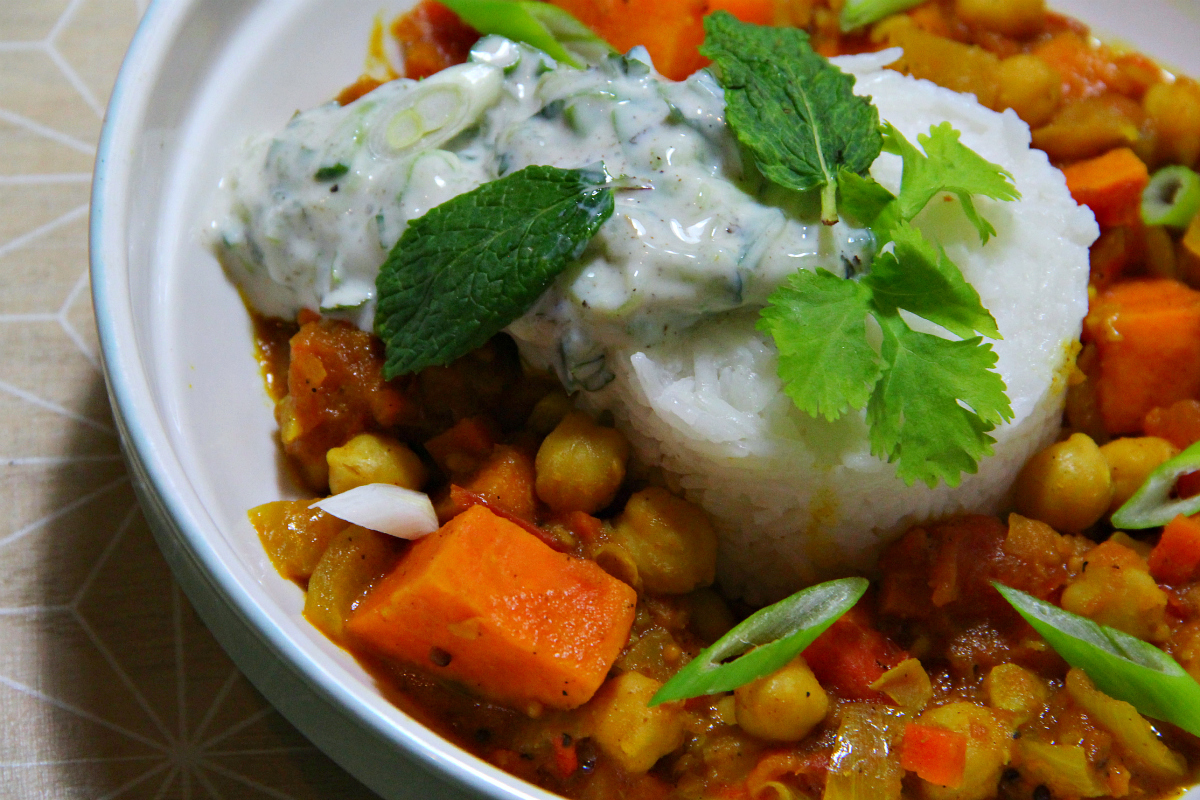 ---
Chana Masala is for sure my favourite Indian dish. It's my ultimate go-to when visiting an Indian restaurant, and even though many places just make the traditional tomato sauce, masala and chickpeas, many places have a variety of other ingredients and spices added to it.
This is my take on a chana masala, and sweet potato is such a great addition ! Yes, there is a LOT of different spices, and I uuuurge you try and make your own masala mix like here, and not just a premixed ground spice. Making it yourself is so much better and you can get the exact flavour profile as you like. Try this one out, and next time you can try and make your own, it's fun and gets better everytime you make it. Here it is served with basmati rice, fresh coriander and spring onions and Vegan Raita.
---
Into Indian cuisine in general? Then check out these:
---
---
Serves about 6 people
---
Ingredients
---
Chana Masala
---
2.5 dl dried chickpeas (1 cup)

900g red ripe tomatoes

2 sweet potatoes (yield approx. 8 dl / 3.5 cups when chopped)

3 yellow onions

8 garlic cloves

2-3 thumbs of ginger

2 small fresh red chilies

3 tablespoons vegetable oil

1 tablespoons ketchup

1 tablespoons granulated sugar

1 teaspoon salt

1 teaspoon freshly grind pepper

5 whole cloves

2 teaspoons ground turmeric

1 teaspoons ground coriander

1 teaspoon cumin

½ teaspoon fenugreek

½ teaspoon yellow mustard seeds

½ teaspoon black mustard seeds

1/4 teaspoon ground cardamom

1/4 teaspoon ground cinnamon
---
Sides and garnish
---
Basmati rice

Fresh spring onion

Fresh coriander
---
What you will need
---
1 measuring cup

1 big bowl

1 strainer

Cutting board and knife

1 small pot

1 big pot

Measuring spoons

1 vegetable peeler
---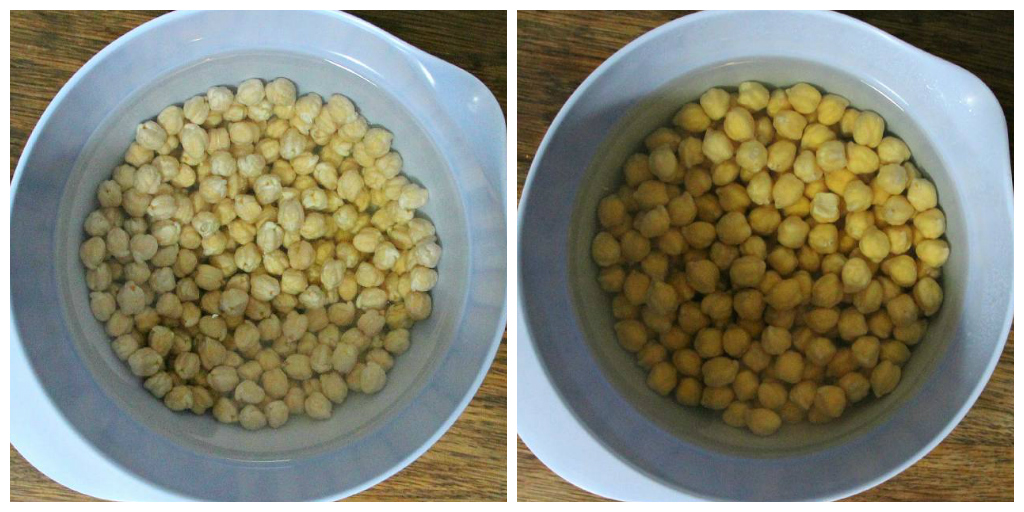 ---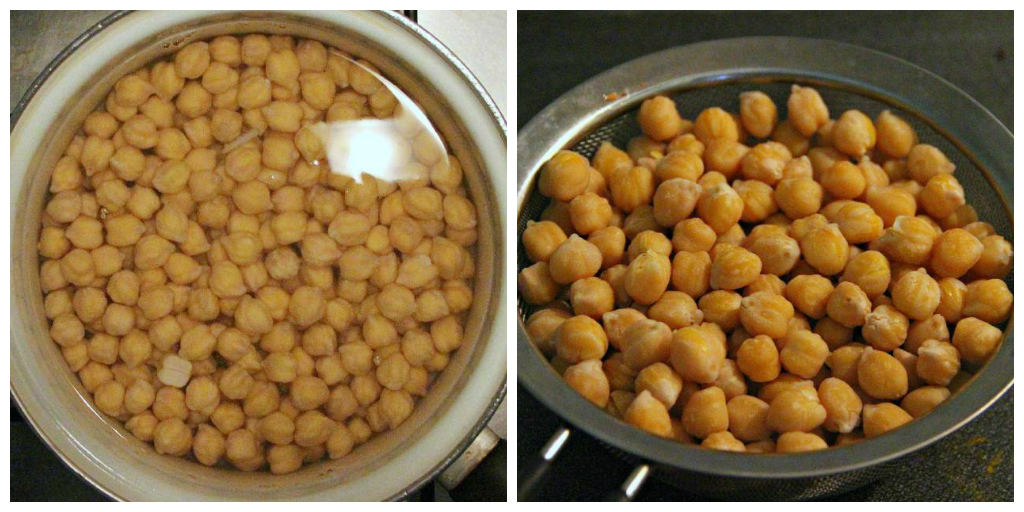 ---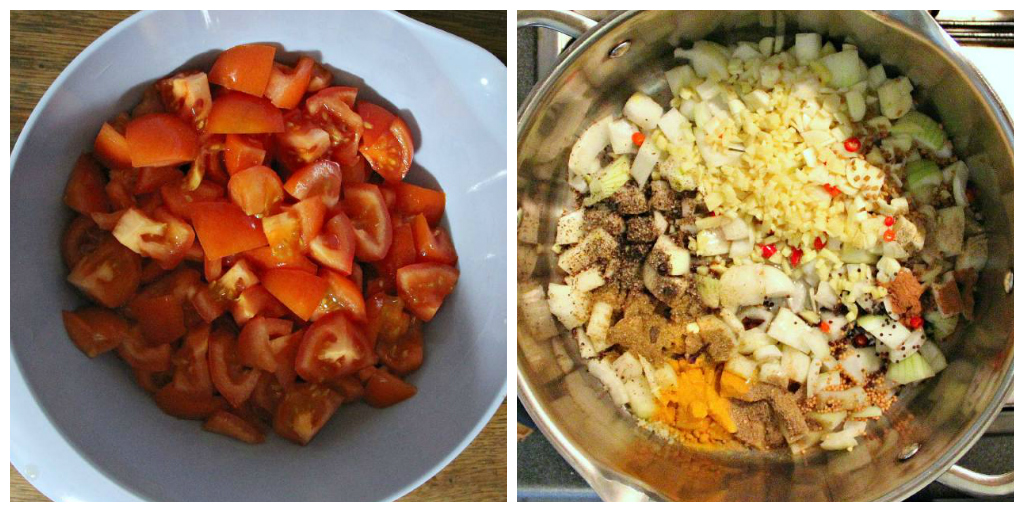 ---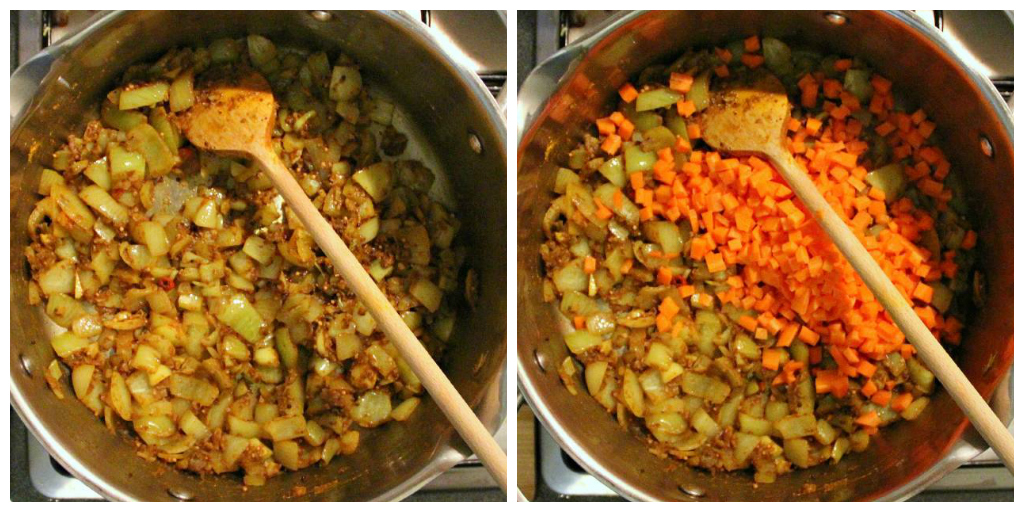 ---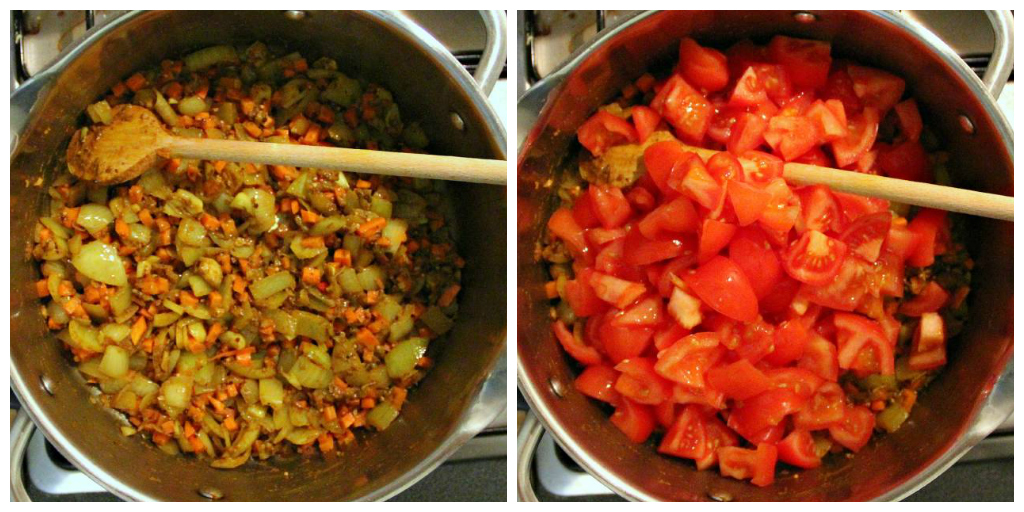 ---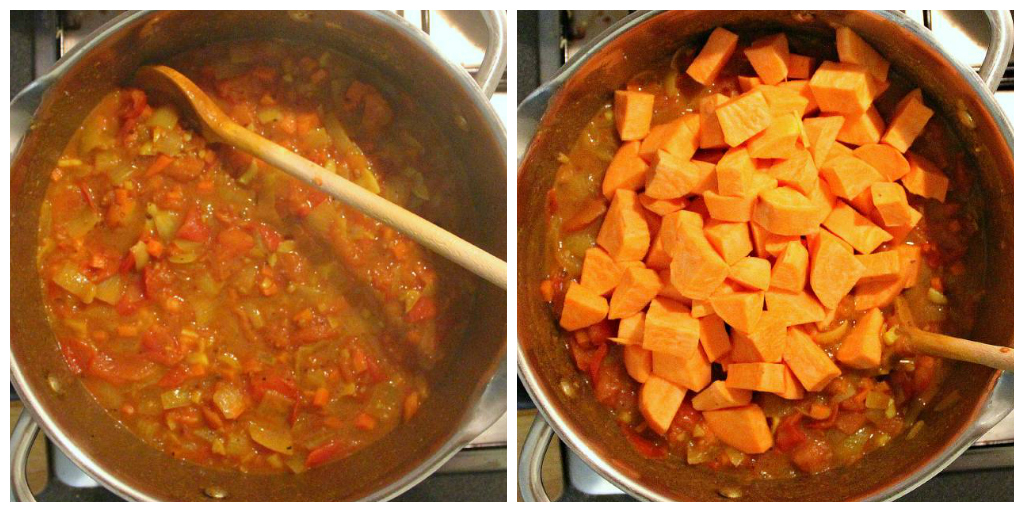 ---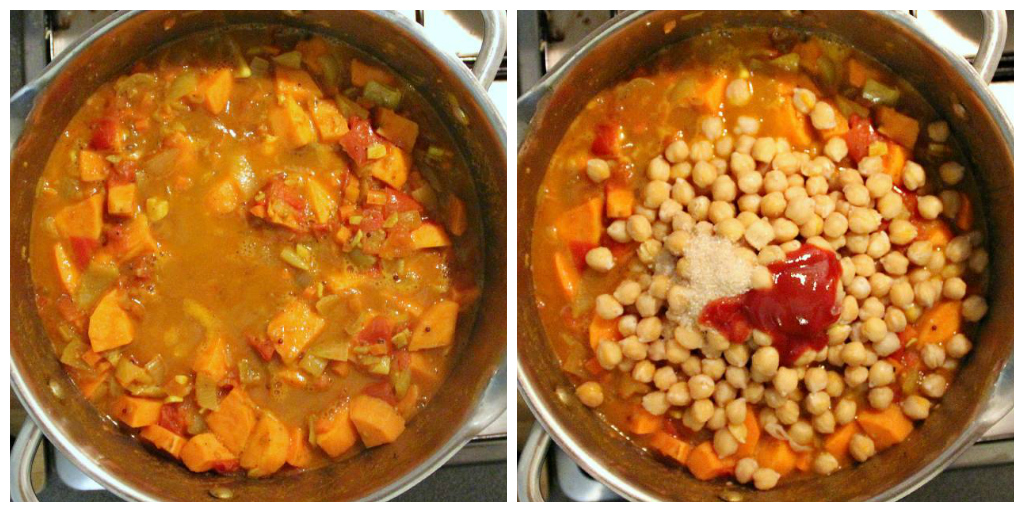 ---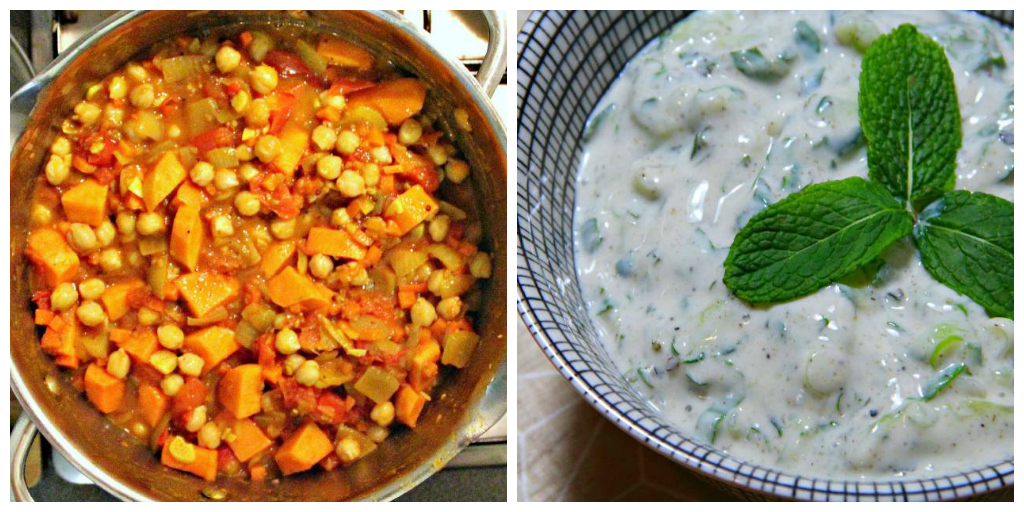 ---
Instructions
---
Measure the dried chickpeas. Put into a big bowl with about 3 times as much water. Refrigerate for 1 or 2 days. Change the water every day.

---

When ready to make the dinner strain the chickpeas and wash them over the sink. Put into a small pot along with water and a bit of salt. Turn the heat on high and bring to a simmer with a lid on. When simmering turn the heat on medium/low and boil for about 40-50 minutes or until the chickpeas are fully cooked without being mushy. Meanwhile make the sauce.

---

Wash and roughly chop all the tomatoes. Set aside in the bowl you used for the chickpeas.

---

Peel and roughly chop the onions and garlic. Finely chop the ginger and chili. Add to the big pot with the oil and the salt, pepper, cloves, turmeric, coriander, cumin, fenugreek, yellow and black mustard seeds, cardamom and cinnamon. Turn the heat on high and sweat the onions.

---

Peel and finely chop the carrots and add to the pot. Stir occasionally and let fry for a few minutes, then add in the tomatoes bringing it to a simmer.

---

Reduce for about 30 minutes on medium heat without a lid on.

---

Peel and chop the sweet potatoes. Then add to the sauce. Put a lid on and let simmer for about 10-20 minutes, or until the sweet potato is tender, this depends on the size you chop them.

---

When the chickpeas are ready them strain them over the sink. Add to the sauce with the sugar and ketchup a few minutes before serving, just heat them and bring it all to a simmer.

---

Serve with rice, fresh coriander and spring onions and Vegan Raita. Optionally you could also serve it with naan, poppadums and various chutneys.
---
Enjoy !
---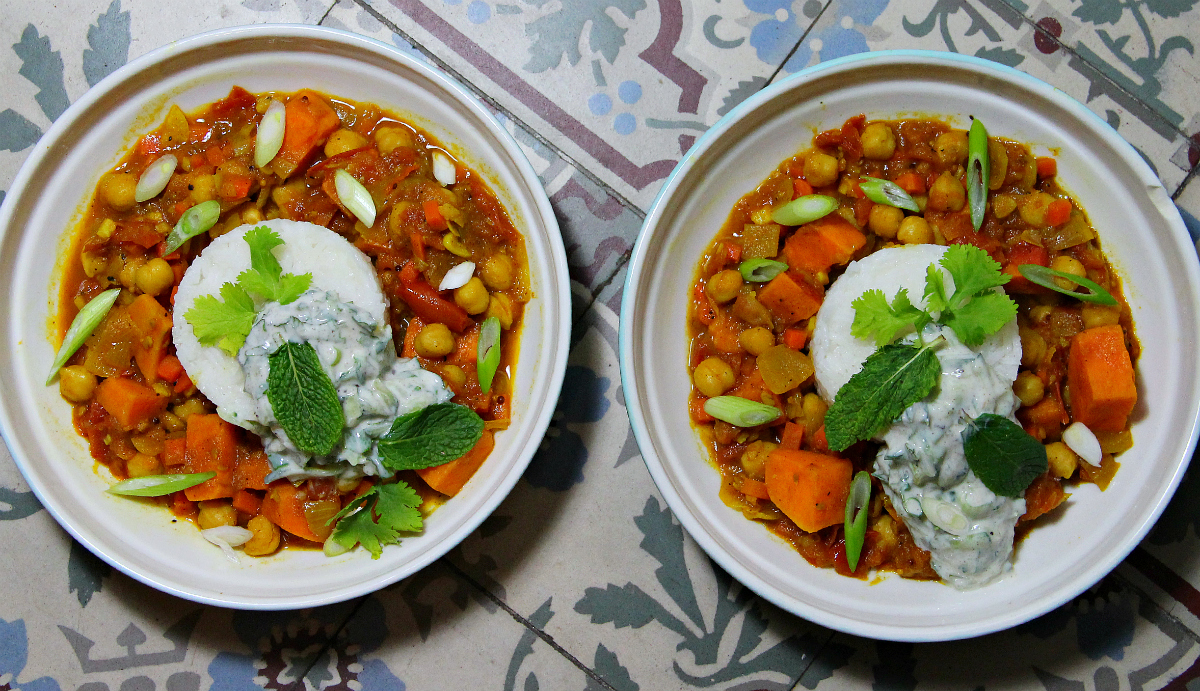 ---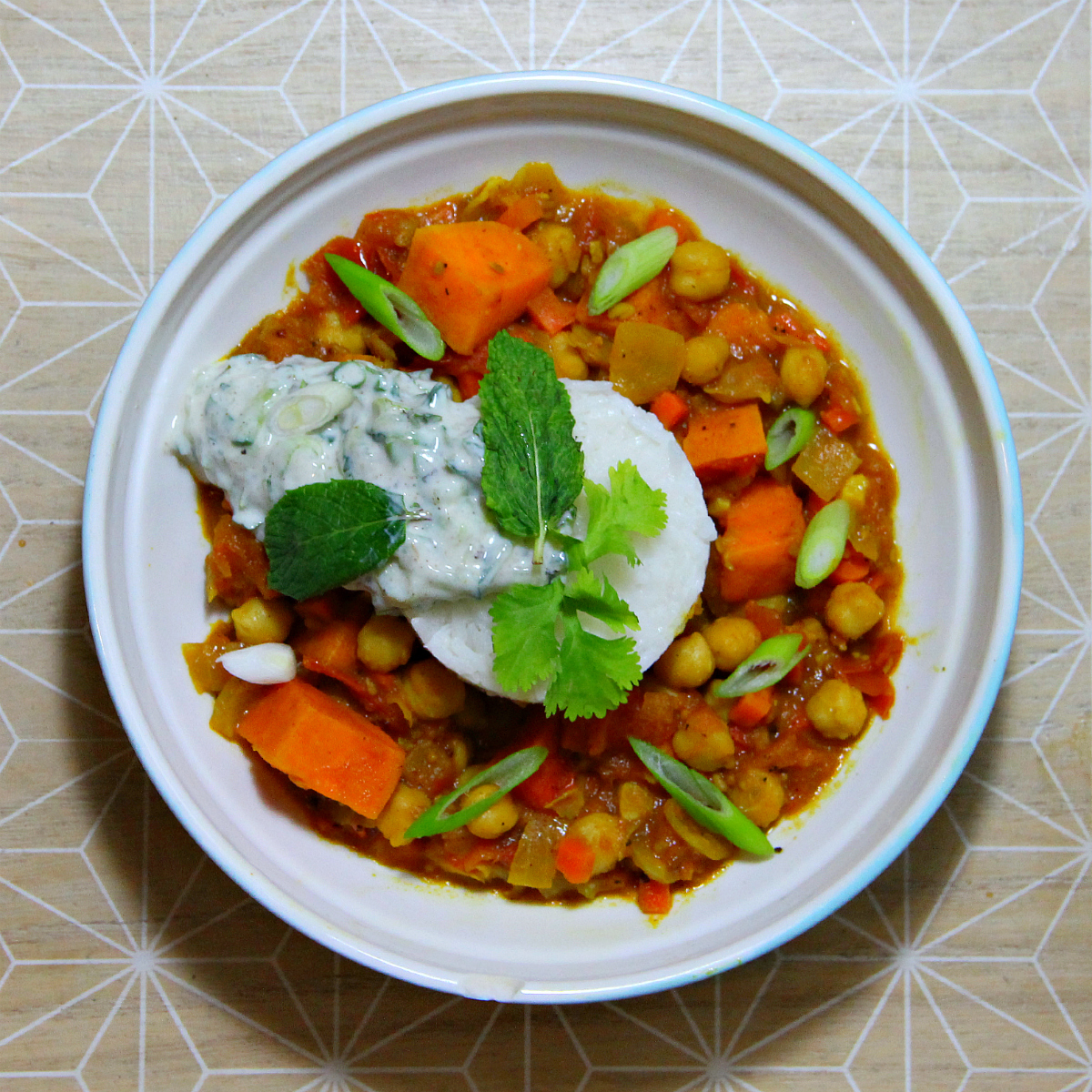 ---