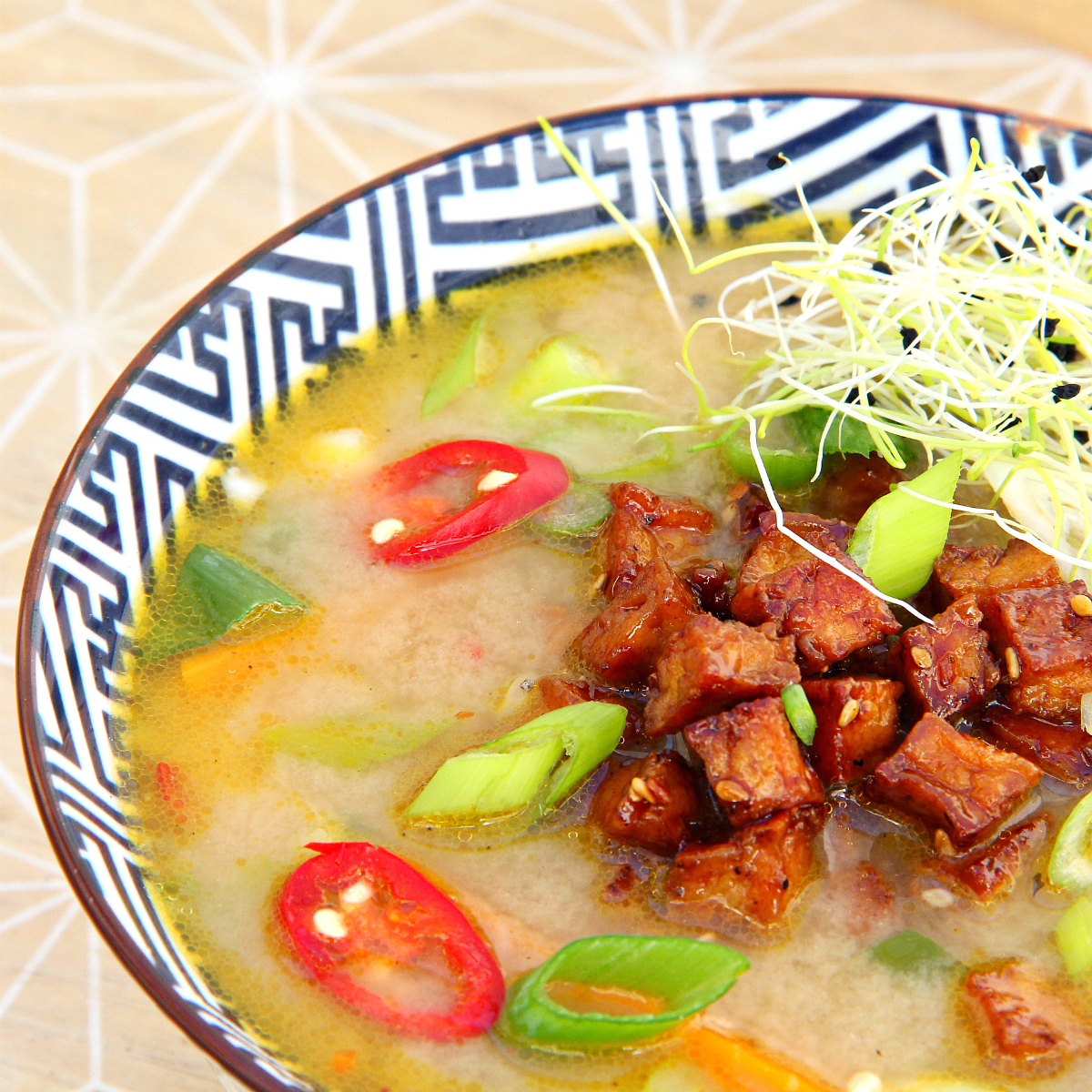 ---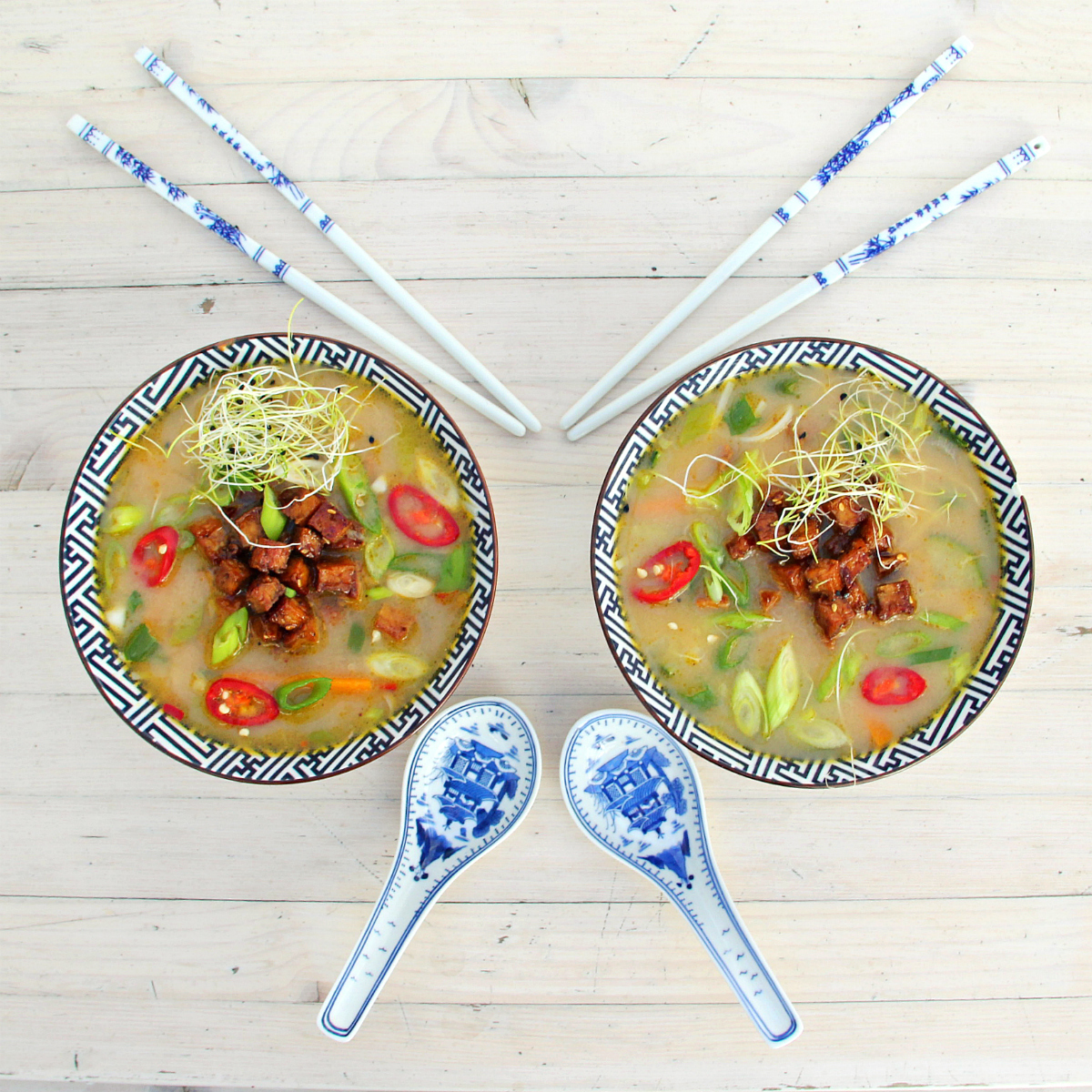 ---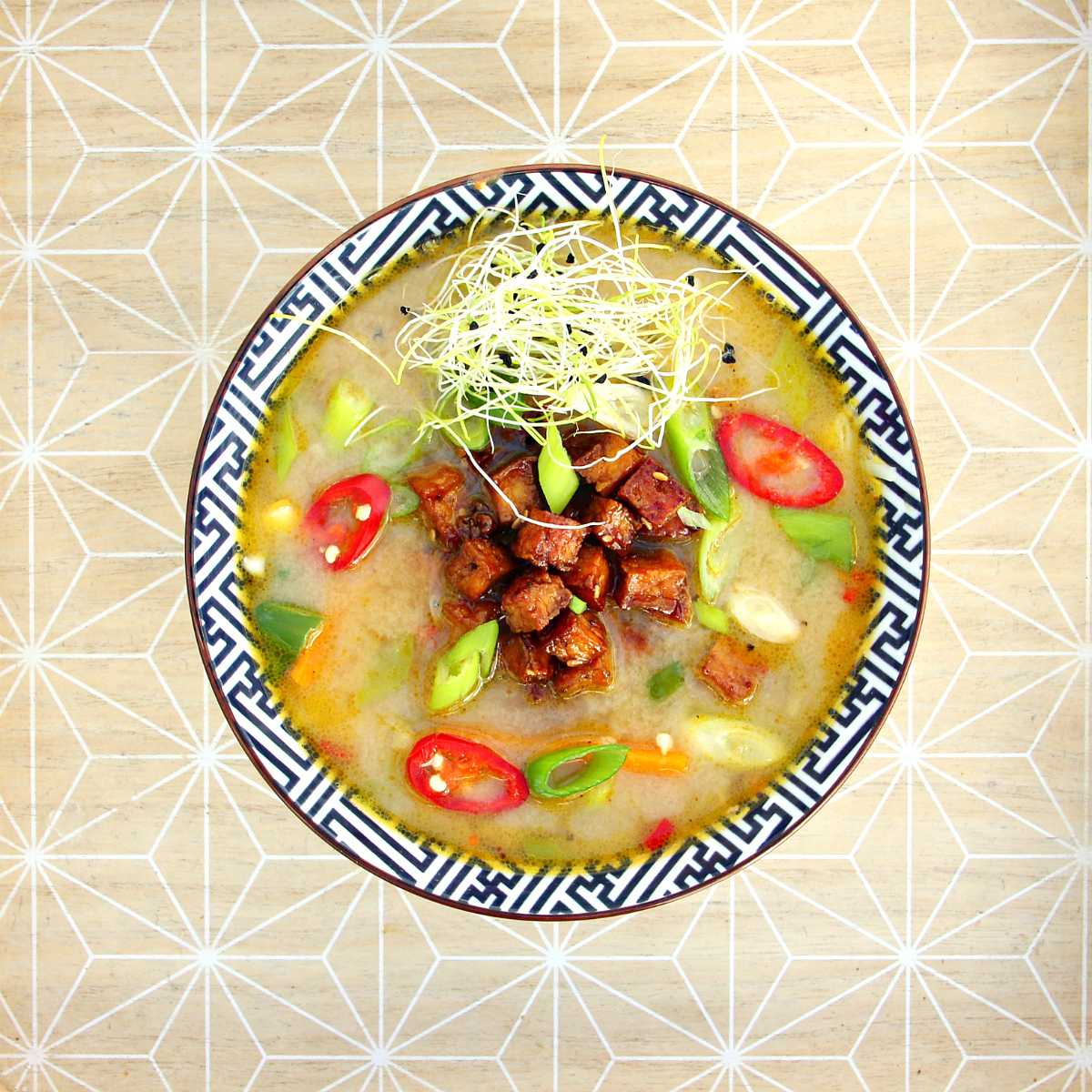 ---
One of the favourite soups in our house. Miso is super flavourful and healthy and is made from fermented soy beans.
There's many different kinds of miso, made with both soy beans, added rice, barley or other ingredients. I really like shiro miso and mugi miso. The flavours and strengths of the miso can vary a lot depending on what kind you have.
The shiro miso used in this recipe is the milder version of miso, so there's used much more miso on this soup, compared to if i would use mugi miso. Mugi miso is made from barley and is much stronger in taste, so if you were to use that use less miso as stated in this recipe.
Depending on how strong you like your miso soup, you can add more or less miso used in this recipe. I like it hearty, strong and full of flavour!
---
Like soups in general? Check out these:
---
---
Serves 4
---
Ingredients
---
Tofu and marinade
---
1 180g pack of diced tofu (0.40 lbs)

1 tablespoon soy sauce

1 tablespoon tamari

1 tablespoon sweet chili sauce

1 tablespoon ume su / umeboshi / Japanese plum vinegar

1 tablespoon ginger syrup

1 teaspoon minces lemongrass

1 tablespoon sesame seeds

Salt and pepper to taste
---
Soup
---
5-6 tablespoons shiro miso / white miso paste

100g rice noodles (0.22 lbs)

5-6 stalks spring onions

2 carrots

½ zucchini

1 red onion

3 garlic cloves

1 thumb of ginger

1-2 small red chilies

1 tablespoon plant oil

1.7 L water (0.45 gallons)

1 tablespoon soy sauce

Salt and pepper to taste
---
Topping suggestions (optional)
---
Marinated tofu

Fresh chili

Sprouts

Fresh spring onion
---
What you will need
---
Cutting board and knife

1 pan

1 vegetable peeler

1 grater

spoons to measure

1 2 L pot or bigger (0.5 gallon or bigger)

1 ladle
---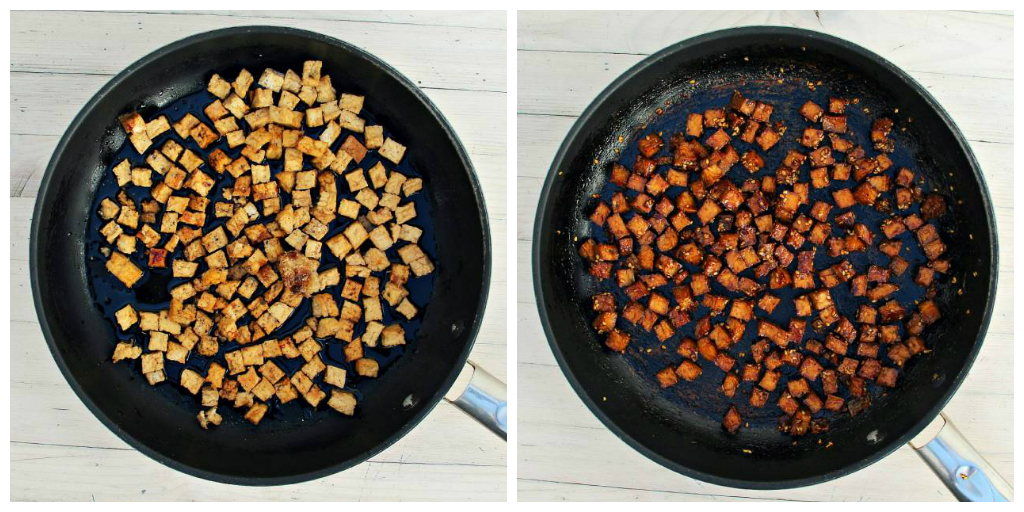 ---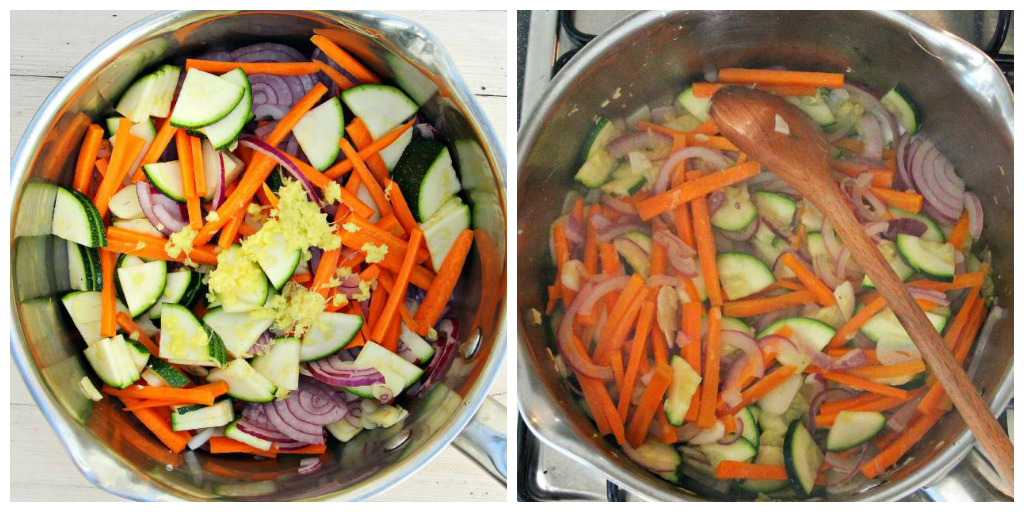 ---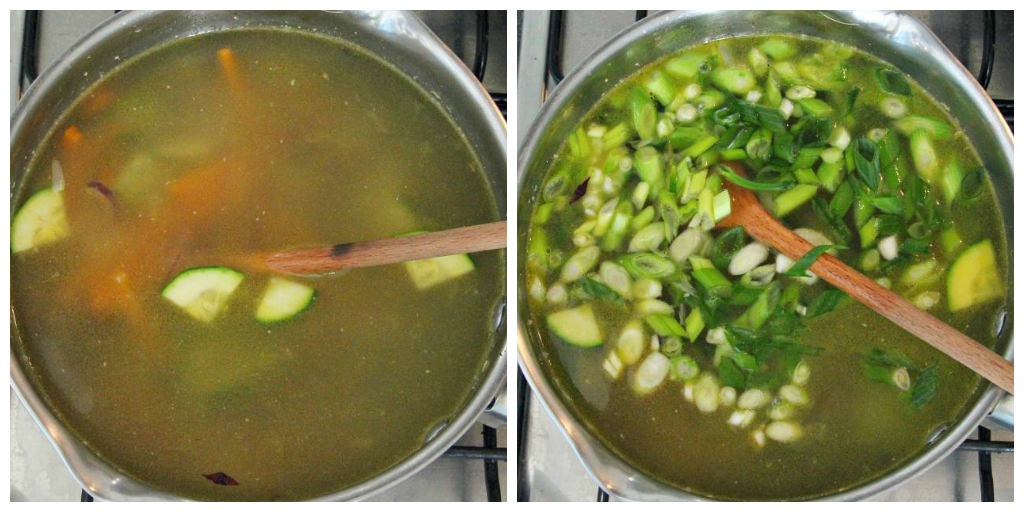 ---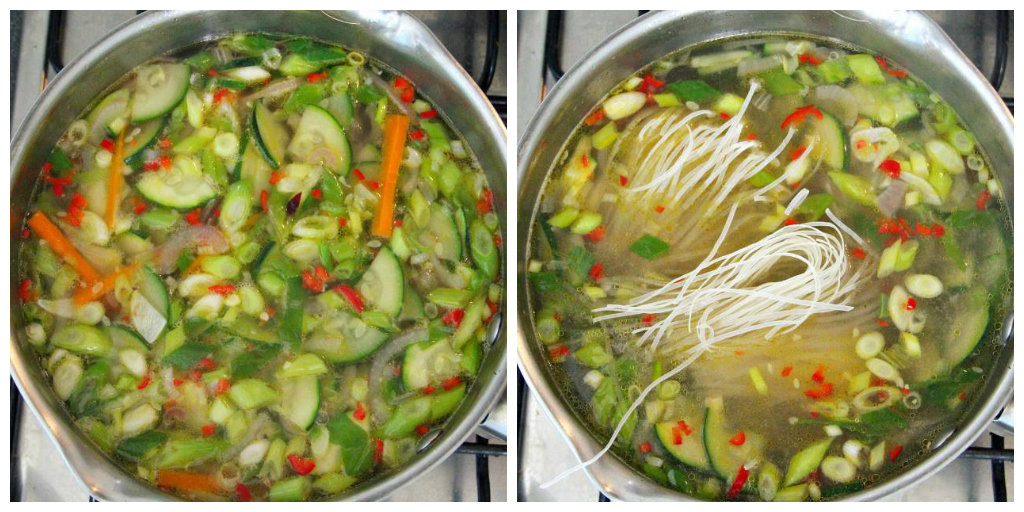 ---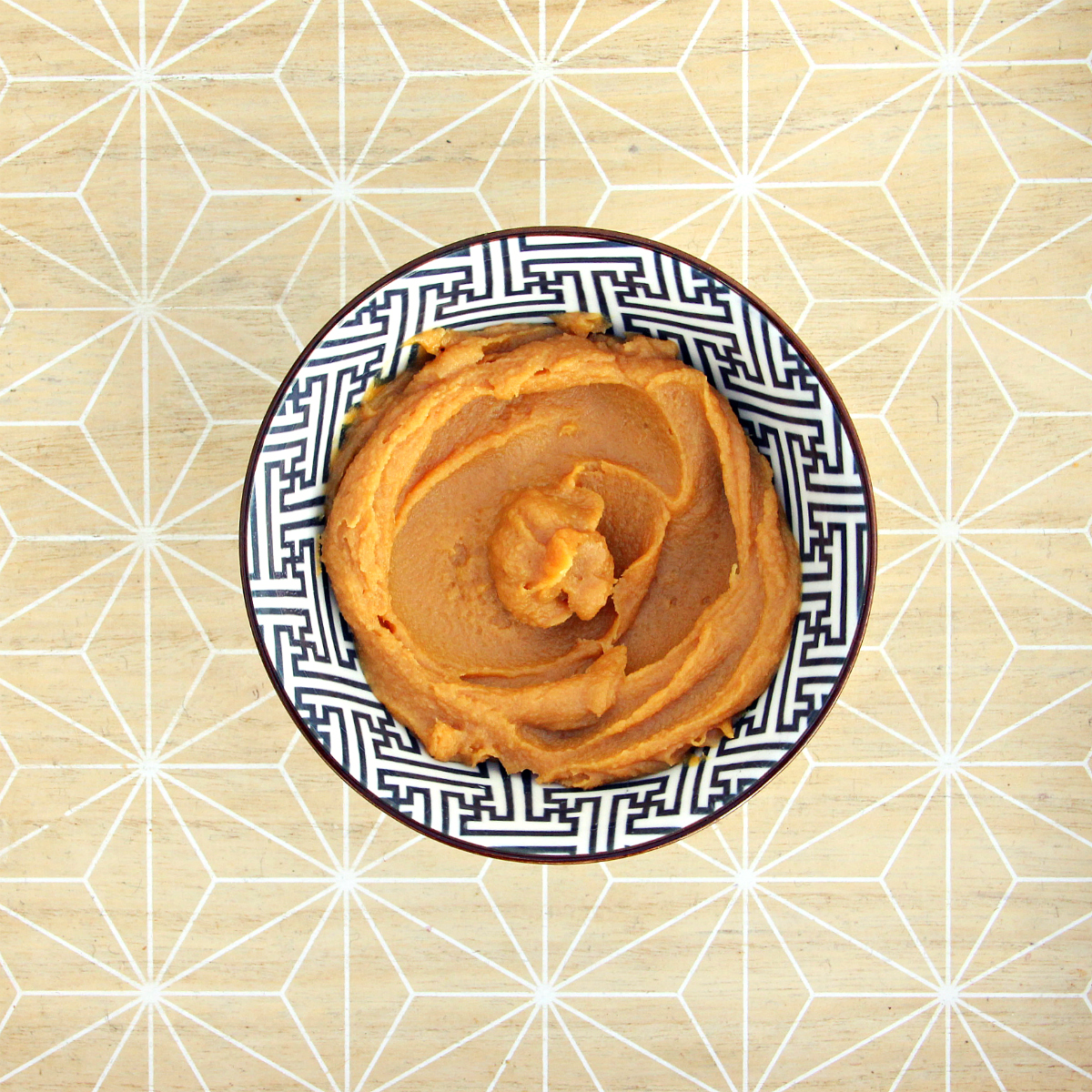 ---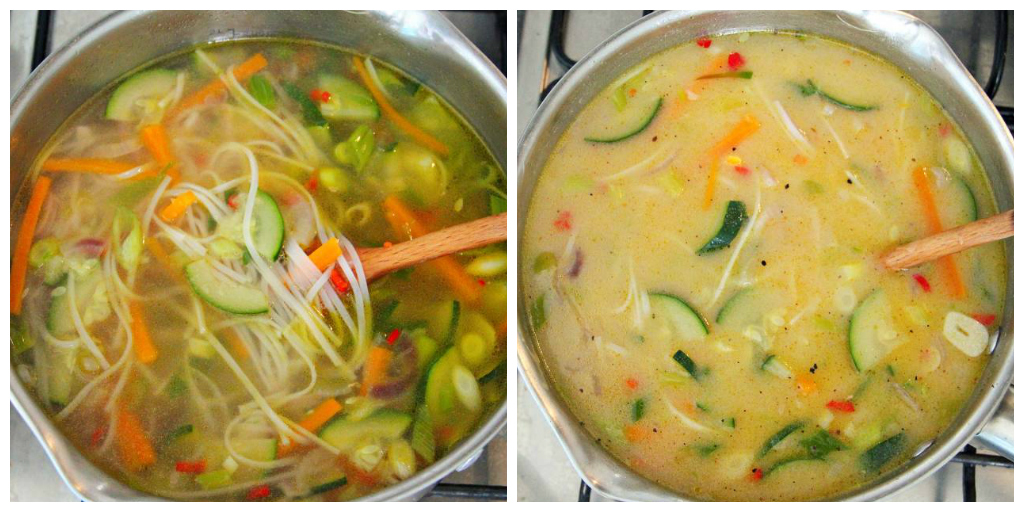 ---
Instructions
---
Take the diced tofu and put on the pan. Put in the marinade ingredients and salt and pepper to taste. Turn the heat on high and stir occasionally until fully marinated and sticky like pictured. Then toss in 1 tablespoon of sesame seeds and mix. Turn the heat off and put aside.

---

Peel the carrots and chop them julienne style. Chop the zucchini in sliced circles, then quarter them. Chop the onion thinly half moon style, same with the garlic. Peel the ginger and finely grate it.

---

Put the miso paste into a bowl.

---

Finely shop the chilies. Put all of the vegetables in the big pot with the oil and turn the heat on high. Stir occasionally. Fry until the carrots start to soften a little bit.

---

Finely chop the spring onion on an angle and put aside.

---

Put the water and the chopped spring onions into the pot and bring to a simmer. Before simmering take out some of the hot water (not boiling) with a ladle and transfer to the miso paste bowl. With a fork or brush mix the miso paste well so there are no clumps.

---

When the soup is simmering turn the heat off and put in the rice noodles. Let the soup rest, it should not be boiling hot when the miso paste is put in, boiling hot water destroys the good qualities of the healthy miso.

---

After about 5-10 minutes, the rice noodles has softened completely and the soup cooled down. Then pour in the miso paste and the soy sauce and mix well in the soup.

---

Serve the soup in 4 bowls, top with the marinated tofu, sprouts, spring onion and chili.
---
Enjoy !
---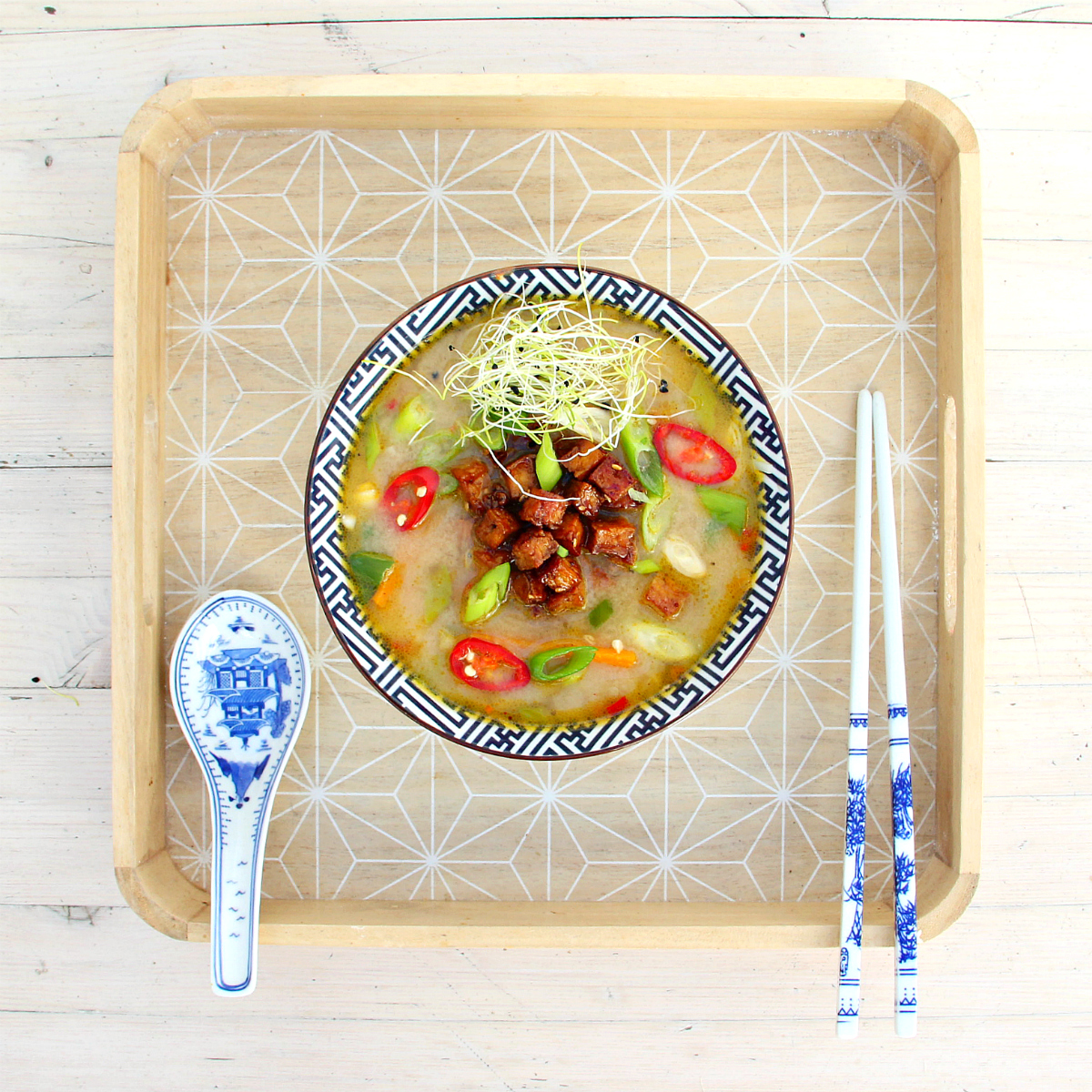 ---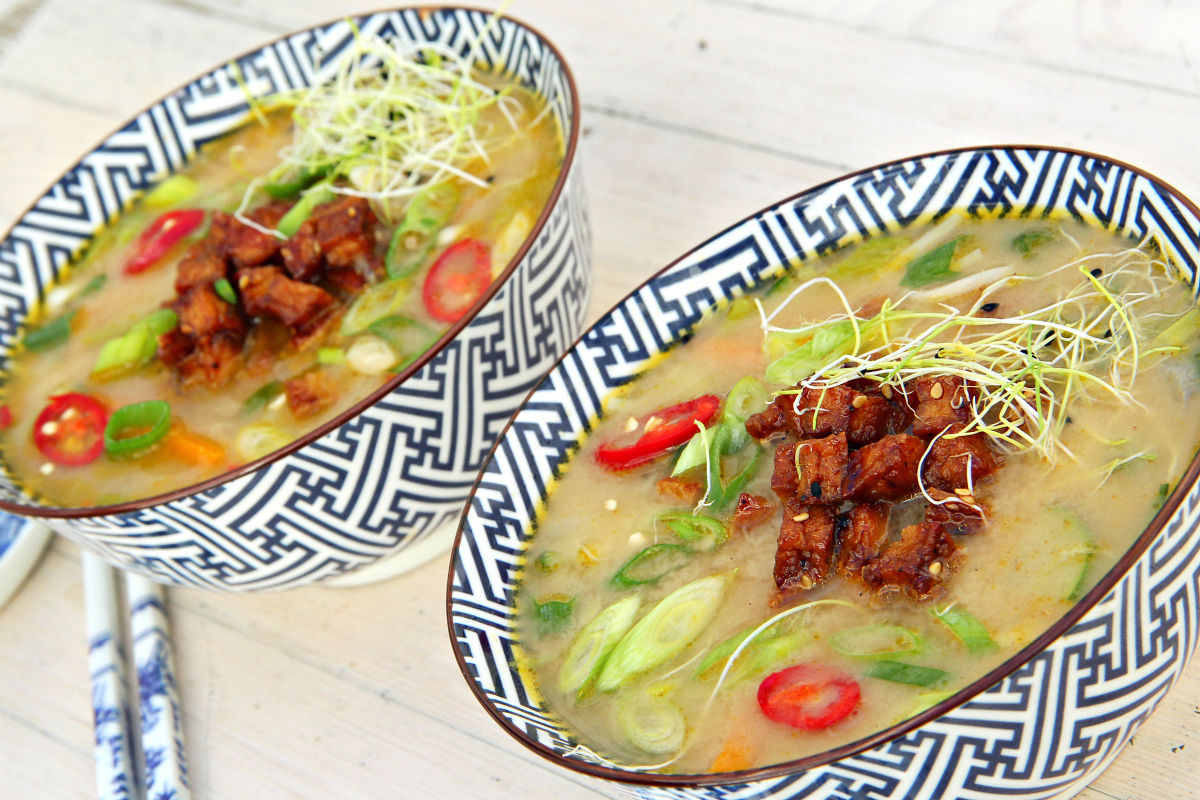 ---