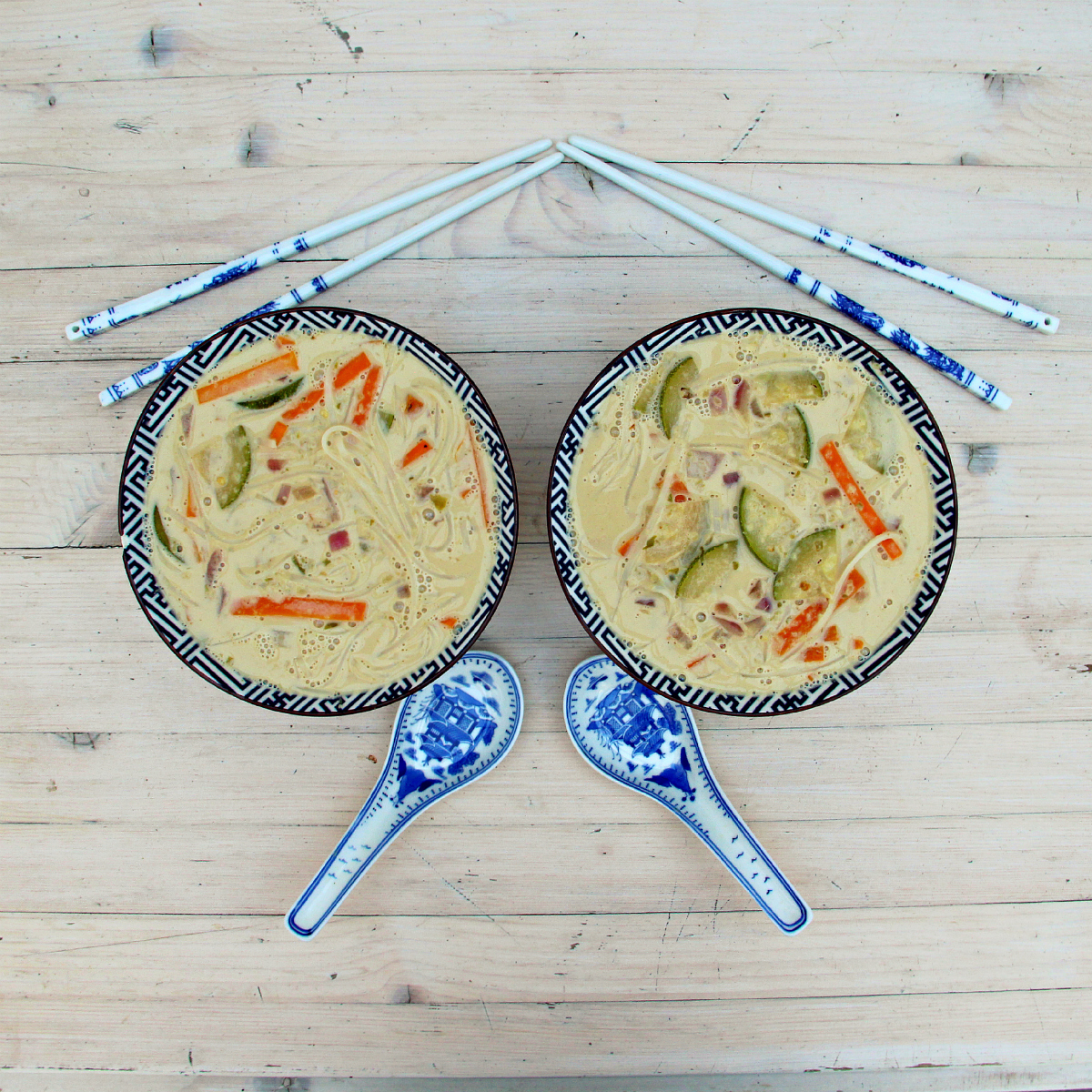 ---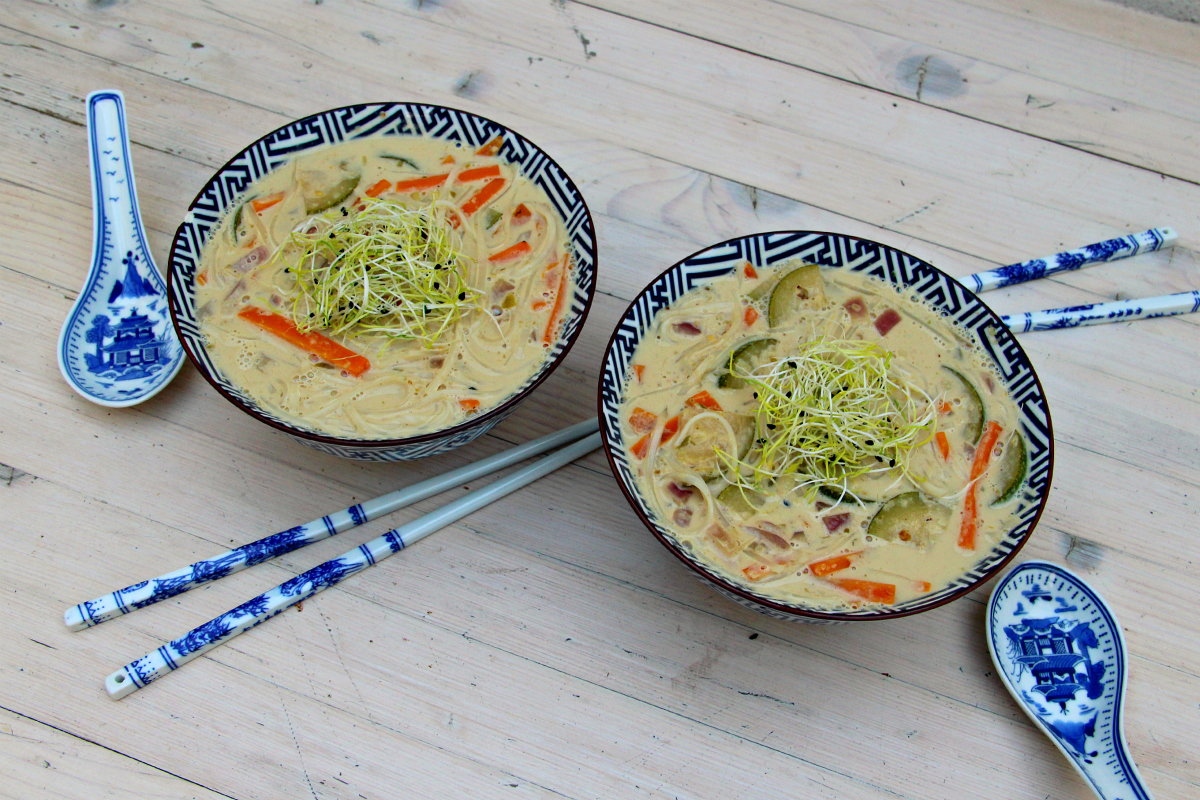 ---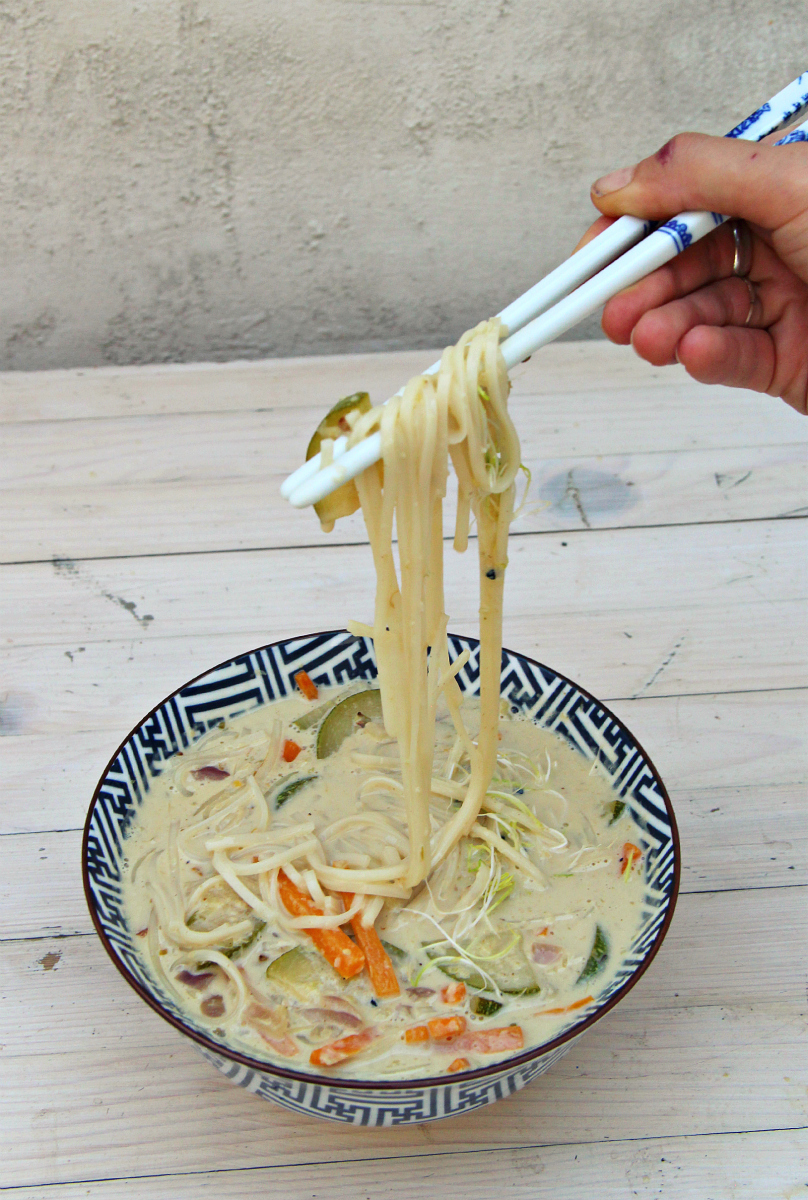 ---
Very wholesome soup, hearty and savoury. This Asian inspired soup is made with the Vegan Green Thai Curry Paste, but feel free to try it out with the Vegan Red Thai Curry Paste as well. The red paste is a bit hotter, so use as much as you feel comfortable with.
As the pictures show, the soup is not exactly green, even though the curry paste is very green. This is due to the paste being homemade and without chemicals, preservatives and colourants.
The artificial colours are what we are used to when we see a green or red curry, but these homemade versions have a very light tint to them. But don't let that fool you, they're packed with nutritious flavours !
---
Like soups in general? Check out these:
---
---
Serves 2
---
Ingredients
---
100g dry rice noodles (0.22 lbs)

5 tablespoons Vegan Green Thai Curry Paste

2 carrots

½ zucchini

1 red onion

400 ml fatty coconut milk (14 oz)

2.5 dl plant milk (1

cup

)

2 tablespoons soy sauce

2 dl water (½ cup)

1 tablespoon plant oil

Salt and pepper to taste
---
Topping suggestions (optional)
---
---
What you will need
---
Cutting board and knife

2 L pot or bigger (0.5 Gallon or bigger)

1 bowl

1 strainer

1 water boiler or pot to heat water
---
---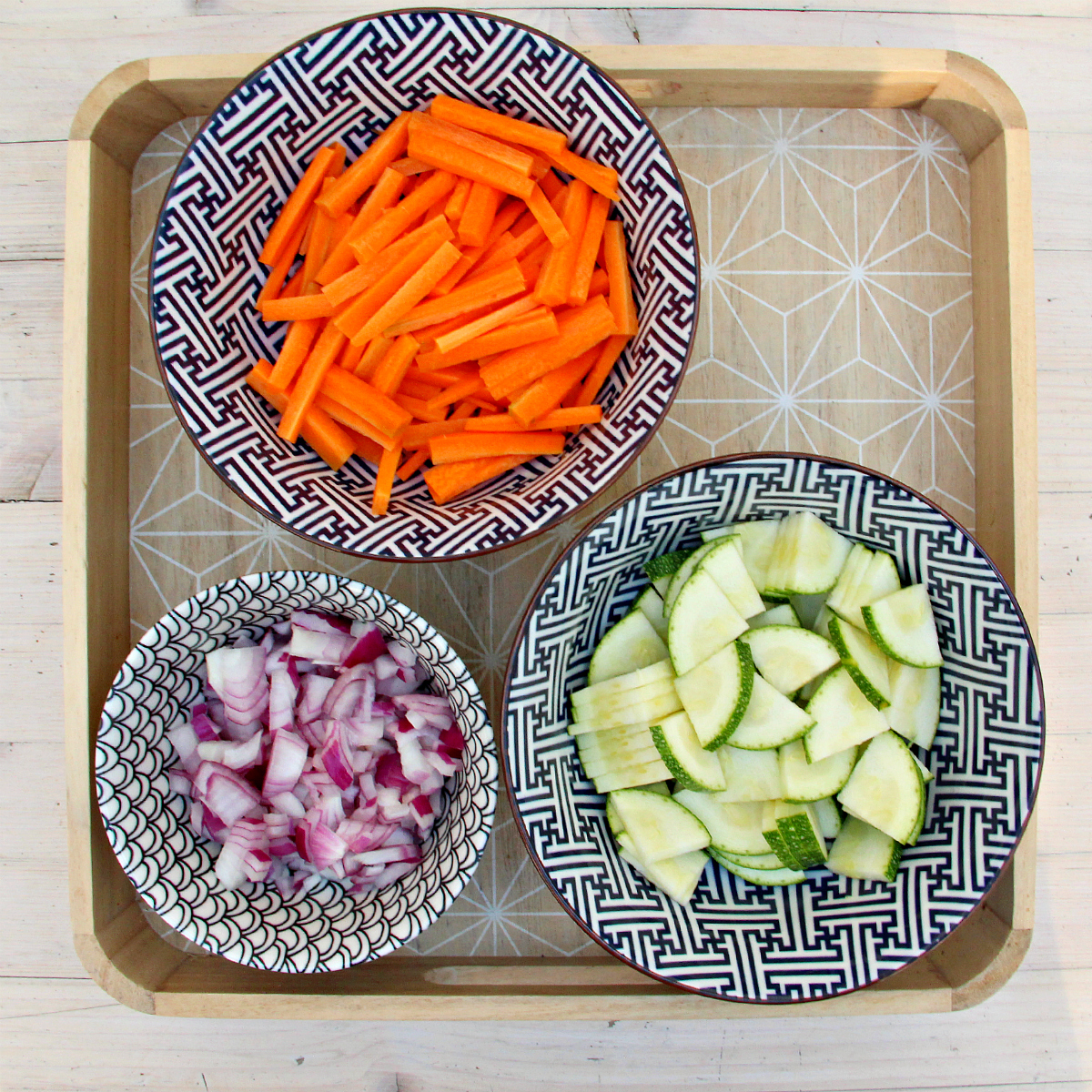 ---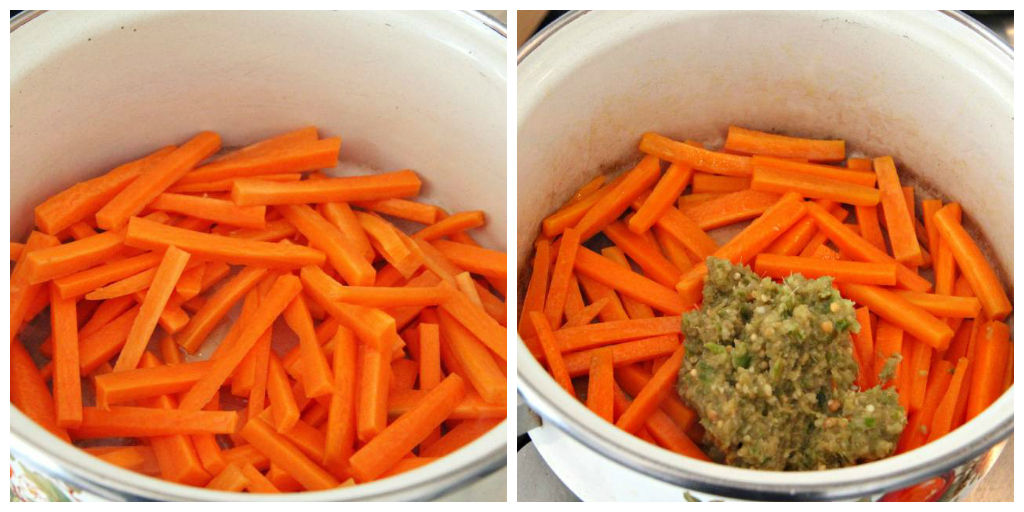 ---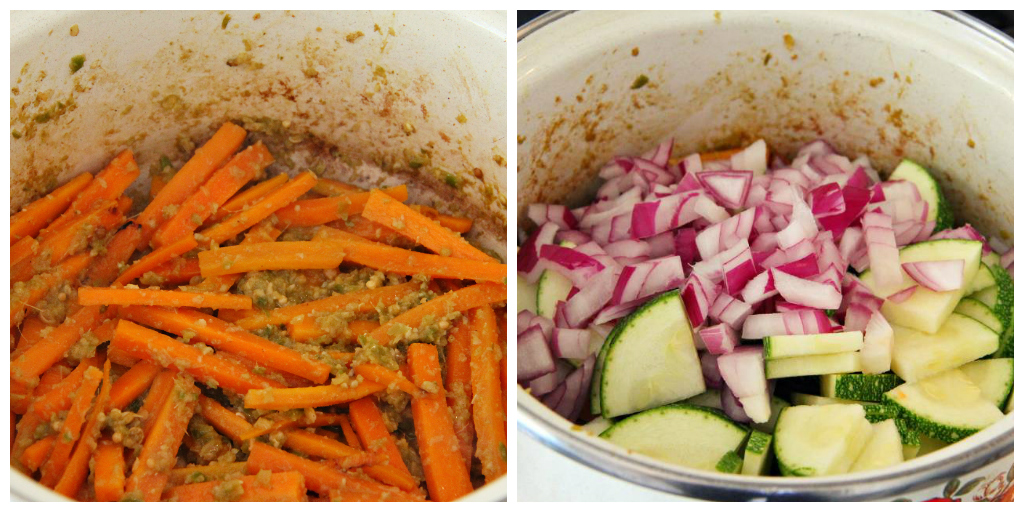 ---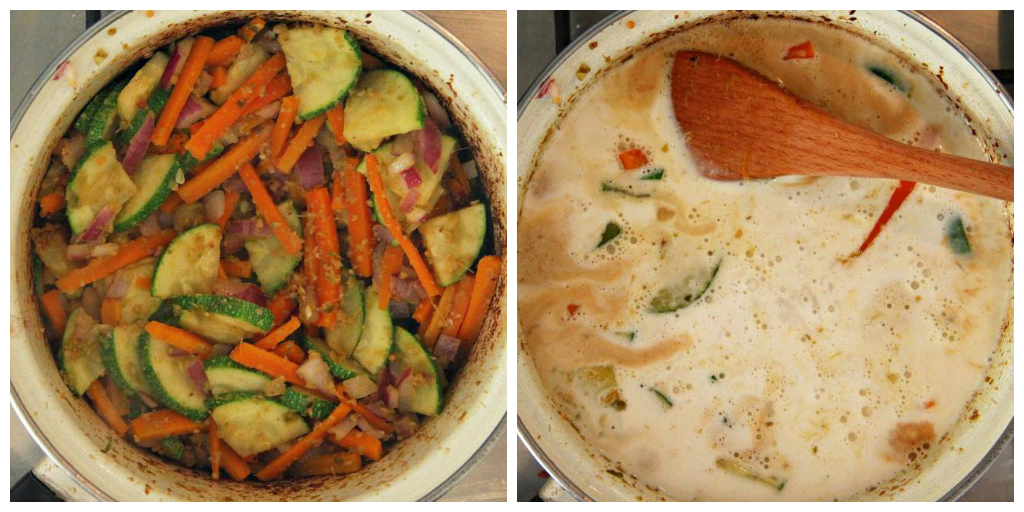 ---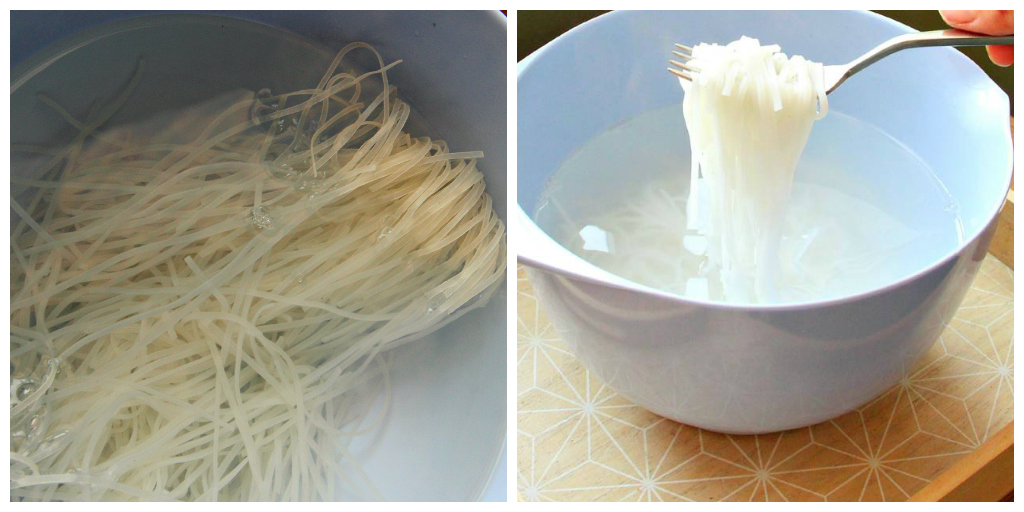 ---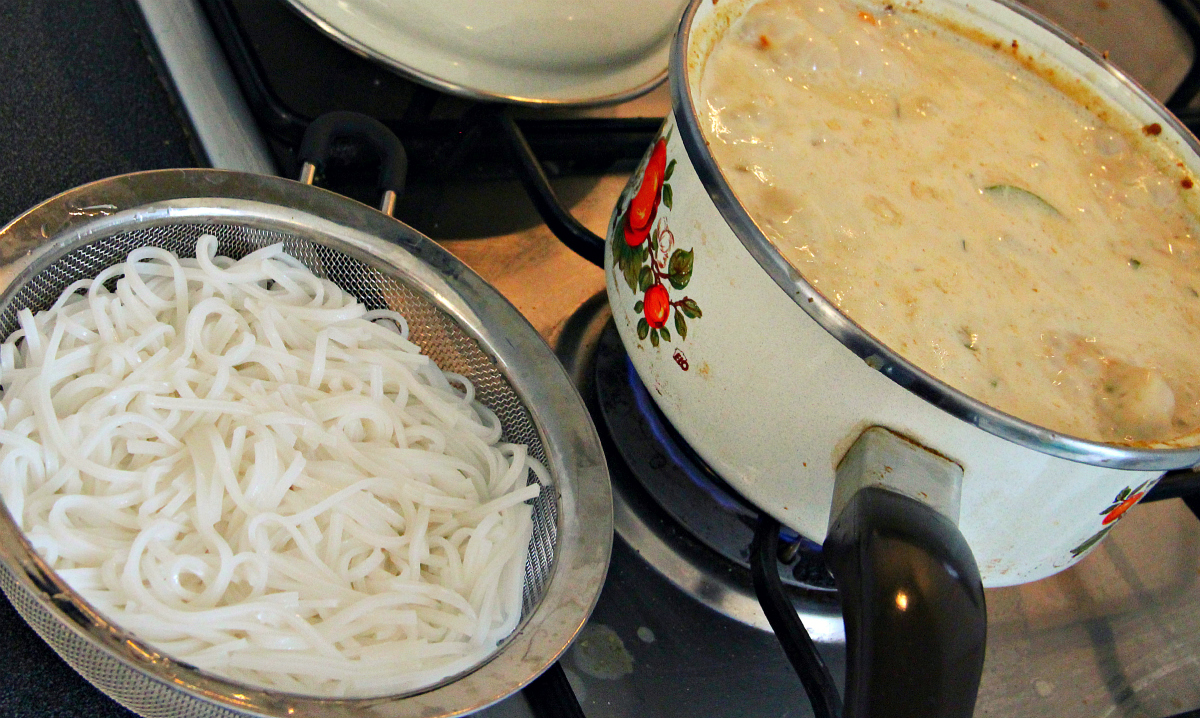 ---
Instructions
---
Chop the carrots in shorter julienne style as pictured above and put in a pot with 1 tablespoon of plant oil and turn the heat on high, while stirring occasionally.

---

Chop the zucchini and red onion and put aside, and boil some water for the rice noodles.

---

When the carrots has softened after a few minutes add in the 5 tablespoons of Vegan Green Thai Curry Paste. Let the carrot soften a little bit more while being cooked with the paste.

---

Add in the zucchini and red onion. Turn the heat on low and stir occasionally.

---

Take a bowl and put in the rice noodles with a teaspoon of salt. Cover the noodles with boiling hot water and let sit for a few minutes until they're completely soft.

---

When the paste, carrot, zucchini and onion has cooked for a few minutes, add in the fatty coconut milk and the soy sauce and let simmer for a few minutes. Add salt and pepper to taste.

---

When the rice noodles are soft and cooked, strain them with over the sink.

---

Pour an even amount of soup in the bowl and then add in the rice noodles afterwards.

---

Top with fresh sprouts, chopped spring onions or other preffered toppings.
---
Enjoy !
---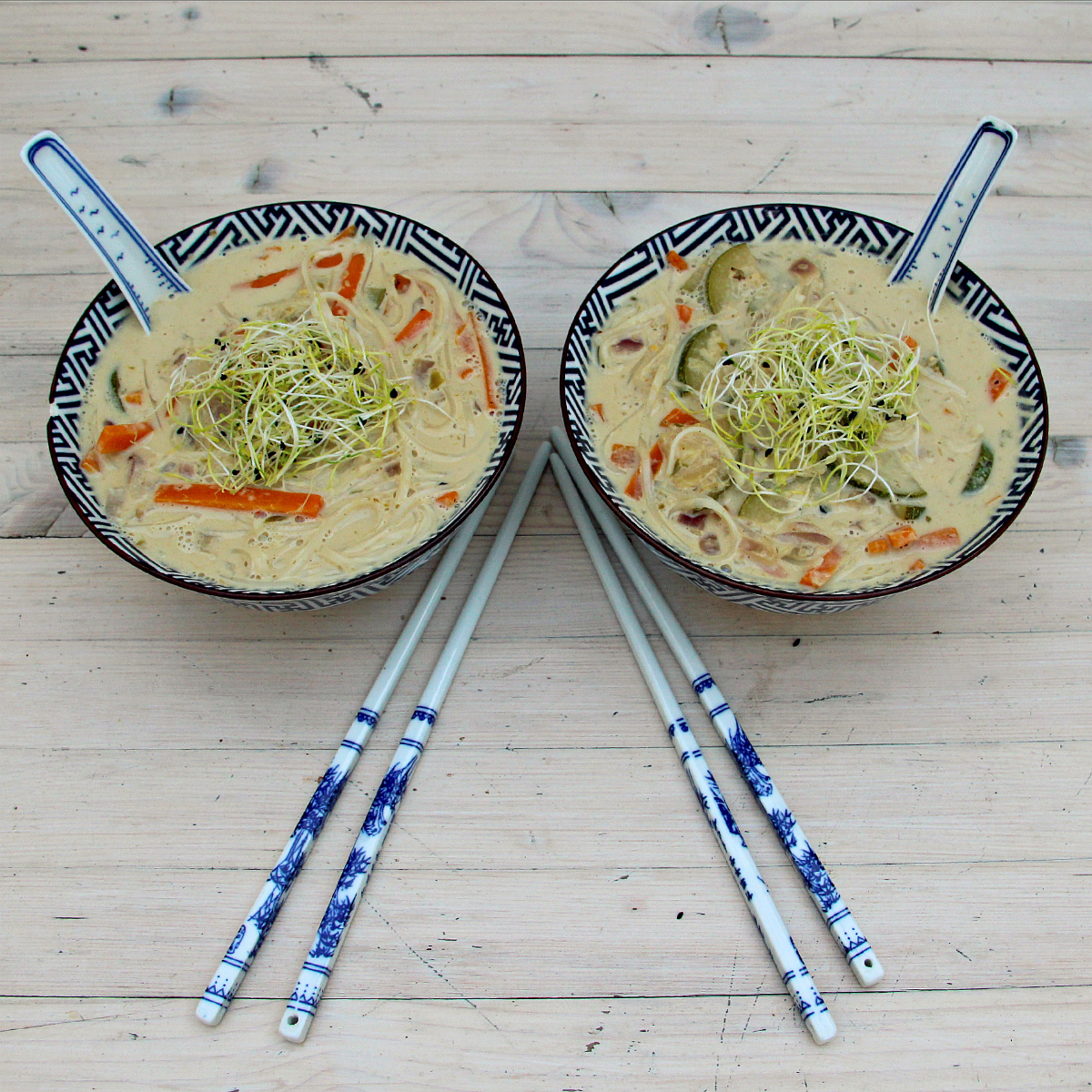 ---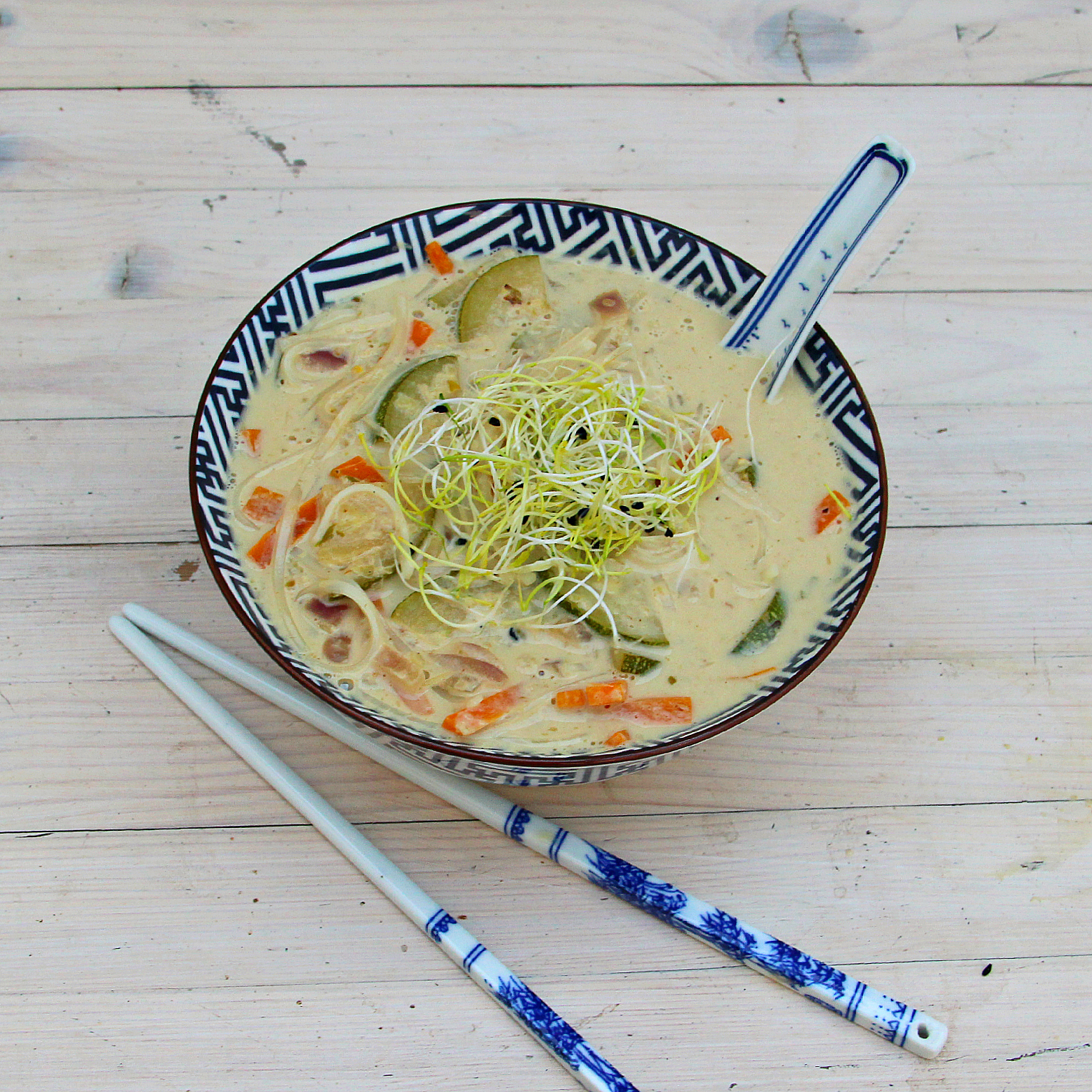 ---